Vegan womens shoes are becoming more and more popular (and thankfully more and more companies are making them).
When I first started shopping for leather-free shoes, it was tricky to find any (at least any that publicly proclaimed they were faux leather), but now there are plenty of vegan shoe brands to choose from!
Here are some of the top brands for vegan women's shoes I'll be covering:
More women's vegan shoe companies:
If you're looking for a specific style of vegan shoes, check out my guides below:
Best vegan womens shoes

Based in UK, with US + EU stores
100% vegan
Will's actually started at making vegan men's shoes, but now they make women's shoes too (as well as bags, accessories and coats).
They have one of the widest ranges of shoes, from vegan women's hiking boots to vegan sneakers. They even have vegan womens running shoes, the WVSport Oakes, designed with world champion marathon runner Fiona Oakes, for her runs all the way from the North Pole to the Sahara desert.
They mainly make vegan versions of classic shoe styles.
Will's use sustainable materials as much as possible and are a certified carbon neutral company. Their products are made in Italy and Portugal and workers are paid and treated fairly.
They have stores in the UK (where they are based), US and EU, so you can choose your local store and currency on their site.
They offer free carbon neutral shipping in the US, £3 carbon neutral shipping in the UK (no minimum) and 5 EUR carbon neutral shipping in Germany.

100% vegan
Good Guys Don't Wear Leather were the first vegan footwear brand in France.
They use sustainable materials as much as possible, such as vegan apple leather, made using waste from the food industry. They work with artisans and small businesses in Italy, Spain, Sweden and Portugal with a long history of shoe-making and who ensure good working conditions and wages.
Their shoes have been worn by celebrities such as Emma Watson and Bryan Adams.
They have a wide range of styles, from women's vegan sneakers to vegan Chelsea boots. Womens shoes from their range can be found here.

100% vegan
Perhaps the best-known vegan brand, Matt & Nat started out making vegan bags in 1995 and has now expanded into vegan shoes too.
In spite of being pioneers of vegan accessories, one area they're lagging behind in is sustainability. They have incorporated some recycled materials into products but compared to some of the other brands on this list have more to do. They also have little transparency in terms of working conditions and how their products are made – another area they're behind in compared to other vegan brands who've ensured fair wages and good working conditions.
Matt & Nat are ahead though when it comes to variety. They have a very wide range of shoes available. They have vegan boots, sneakers, womens vegan flats and vegan sandals. Womens shoes from their range can be viewed here.

Use code "VEERAHXTHEVEGANWORD" for 10% off!
If you're looking for vegan dress shoes for women, Veerah has one of the most unique offerings I've seen. After founder Stacey Chang noticed that she had to pack multiple pairs of shoes for business trips, she realised she could design shoes and attachable accessories that would allow you to change the look of a shoe – thus being more eco-friendly and saving packing space by only bringing one pair of dress shoes but changing the look.
They sell heels, womens vegan boots and accessories like brooches and tassels that can be attached to shoes to change their look.
As well as PU vegan leather some of their newer shoe models are made of vegan apple leather, a bio-based material made with apple waste from the food industry. They also use algae-based foam cushion soles.

From designer vegan boots to designer vegan sneakers, Stella McCartney is one of the biggest designer names with a vegan-friendly range.
As a lifelong vegetarian herself, Stella McCartney eschews leather and fur in all her collections. Although not all of her clothing line is vegan (some contain wool or silk), her whole shoe line is vegan.
From her iconic platform sneakers and her vegan leather knee high boots to her athletic collection adidas by Stella McCartney, there's plenty of choice and lots of room to stand out with these shoes.

More brands for womens vegan shoes
There are so many choices these days when it comes to vegan shoes, thankfully!
Gone are the days of puzzling over whether a shoe is vegan or not. I remember so many shopping trips as a teenager when I wanted to find non-leather shoes but had no clue how to figure out which shoes were leather or not.
Thankfully, there are lots of vegan brands these days. Plus you can tell fairly easily if a shoe is leather or not by looking for these labels on the bottom (the brand may or may not have used an animal-based glue, though, since those don't require labelling).

From vegan heeled boots to womens vegan chelsea boots, Bhava makes some of the most beautiful vegan boots I've seen.
They also have a very clever and unique product — boot uppers! These attach to their shorter boots to make them into knee high boots. No need for two pairs of boots when you can wear a boot two ways.
They also have vegan hiking boots, clogs, sandals and flats too.

These ladies vegan trainers are from Etiko, a brand that wants to make the most ethical clothing and shoes possible.
All their products are vegan and fair trade, and they use organic cotton.
They make vegan ballet pumps, slip on shoes and sneakers. Their sneakers come in high top or low top and are made of organic cotton and natural latex rubber soles.

If you're looking for vegan winter boots or rain boots, Noize has a selection of water-resistant and warm non leather boots. Womens boots from Noize can be found here.
Some of their boots are made out of recycled plastic bottles and their puffer boots are insulated to keep your feet extra warm and cosy.

Cult of Coquette makes vegan womens dress shoes. Their specialty is show-stopping, glittery vegan stilettos.
They're ideal if you want to make a statement with your footwear!

Humans are Vain is a sustainable vegan brand from Sweden. They use materials like OEKO-Tex certified vegan microfibre, recycled plastic ocean trash and pineapple leather to make their vegan shoes for women.
They make Chelsesa boots and vegan running shoes. Their vegan women's shoes can be found here.

Taylor + Thomas is a vegan luxury brand that makes a range of vegan ladies boots.
They make beautiful court shoes, heels and vegan ankle boots.
Vegan women's dress shoes from the Taylor + Thomas range can be found here.

Noah Vegan Shoes is a brand making high-quality vegan footwear in traditional Italian style.
They prioritise sustainable materials and some recycled and recyclable material.
Their shoes are classic in style and range from ballet flats to winter boots and vegan grape leather sneakers.

These womens vegan trainers are a personal favourite of mine (my pair pictured above). Komrads make vegan sneakers out of sustainable materials like apple leather, recycled cotton canvas and recycled rubber soles.
They also produce their shoes in Europe to reduce CO2 emissions and ensure fair treatment of workers making their vegan trainers. Womens trainers from their range can be found here.

Aera makes luxury vegan ladies shoes. Their shoes are made in Italy and their aim is to make sustainable and design-led shoes.
They make vegan dress sandals, pumps, loafers and boots in black and white but also in vegan python effect snakeskin leather and the show-stopping multicolour vegan snakeskin shown above.

Sylth Virago's designer non leather womens shoes are great statement shoes. Crafted by artisans in Italy, their shoes are durable and they even subsidise repairs on their shoes.
This non leather footwear line's styles include cotton velvet pumps and vegan leather boots like these ones with their signature curved heel.

These vegan house shoes are perfect for working from home or lounging at home. The company's founder was working from home while living in Amsterdam and noticed she had to choose between unsupportive slippers and wearing sneakers indoors – so she created these house shoes.
They're made with vegan apple leather, cork insoles, a sugarcane-based sole and vegan suede made from recycled polyester.
Find my full guide to vegan slippers here.

Vegetarian Shoes was the first entirely vegan shoe line (that I'm aware of), and was founded in 1990 in Brighton, England.
They make such a huge variety of casual shoes I'm not even sure where to start! In essence, they have pretty much every style you can think of, from vegan combat boots to vegan travel slippers to hiking boots.
They even have women's vegan steel toe work boots. What they don't have is dress shoes, so don't go here for your heels, but for work boots and running shoes, check them out.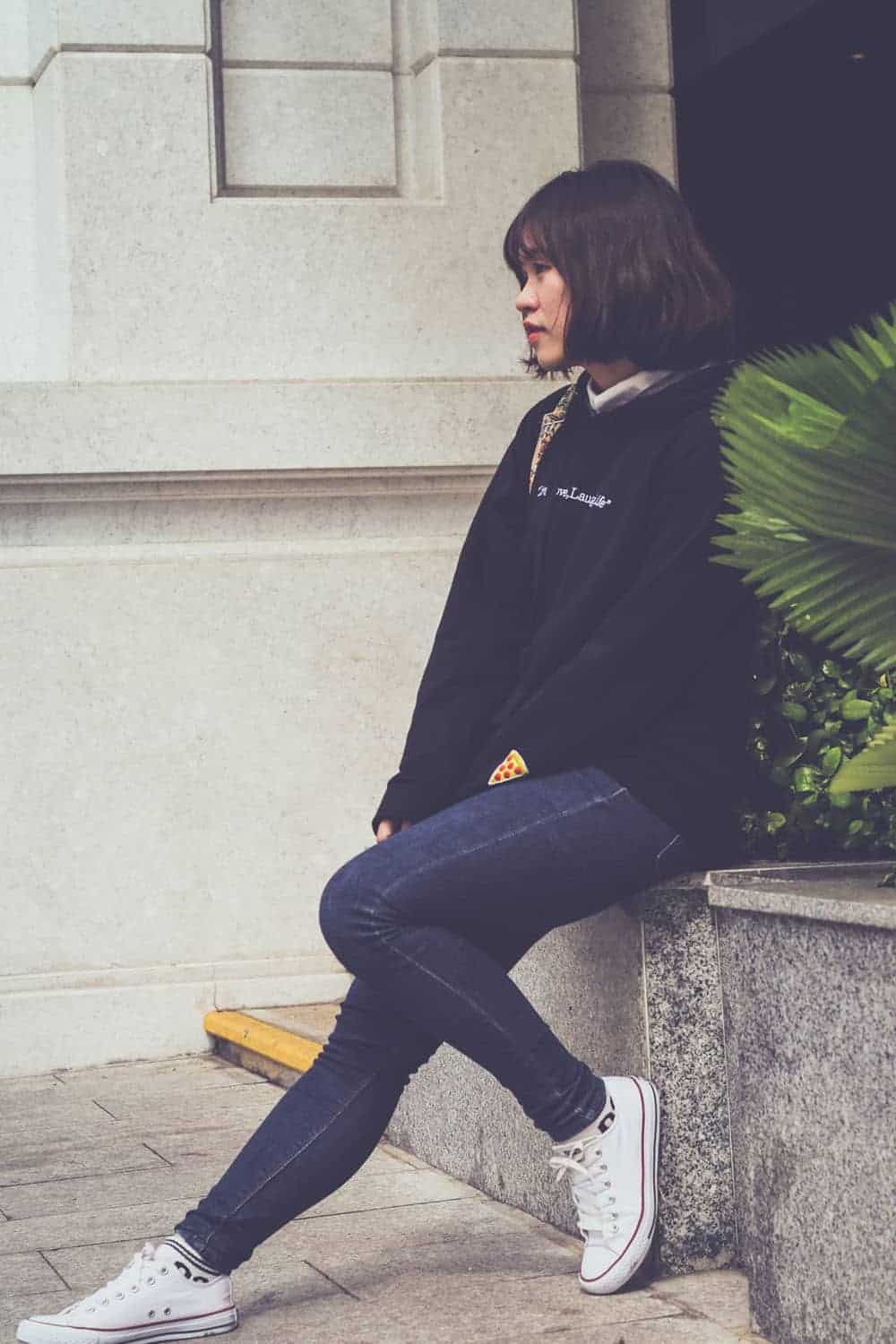 FAQ
What are vegan shoes? What are they made out of?
Vegan shoes are simply shoes made without any animal products and with vegan materials instead. That means they don't contain leather, fur trim, wool or animal-based glues.
Instead, they use vegan materials like canvas, cork or vegan leather, or newer materials such as vegan apple leather, pineapple leather or grape leather.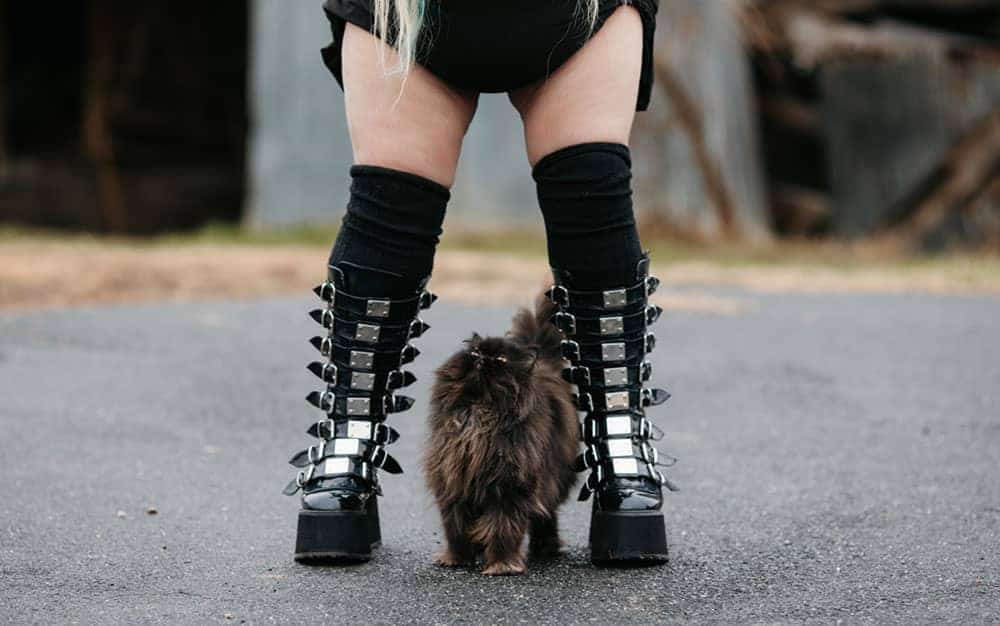 Which is better between PU Leather and FAUX Leather?
PU leather is in fact a sub-type of faux leather. While faux leather refers to any leather-like material used in the same way as leather but made without animals, PU leather is a kind of faux leather.
PU, or polyurethane, leather, is one of the most common types of faux leathers (decades ago, PVC used to be used but thankfully is rarely used these days as it's very environmentally damaging). PU leather is made of thermoplastic polymer (read more here).
Of course, since it uses plastic, it is not the most eco-friendly material and is not biodegradable, but it is much better for the environment than leather (you can see just how much better it is here on the Higgs Index, created by the Sustainable Apparel Coalition).
Thus, a number of alternatives have come out in recent years that aim to be more sustainable forms of faux leather, such as apple leather, pineapple leather, grape leather and cactus leather. All of these use waste products from the food industry that would otherwise be thrown away. However, they all still use plastic.
As far as I know, no one has yet produced a vegan leather that's fully biodegradable.
Other alternative materials are canvas (including recycled cotton and organic cotton canvas) and cork. Cork is a very sustainable material (it's ranks highest on the Higgs Index as you can see here), though I haven't seen any shoes that are fully cork.
Are vegan shoes breathable?
Yes! There's an unfortunate misconception that vegan shoes aren't breathable, but it isn't true – not anymore anyway… The rumour dates back to decades ago when most non-leather footwear was made out of PVC plastic.
As well as being terrible for the environment, PVC has very little breathability, so some people found their feet smelled after wear PVC shoes.
Thankfully, most vegan shoes these days are made with other vegan leather or other materials that are breathable.
In fact, this footwear site actually says synthetic (vegan) materials are and more breathable.
Pin this for later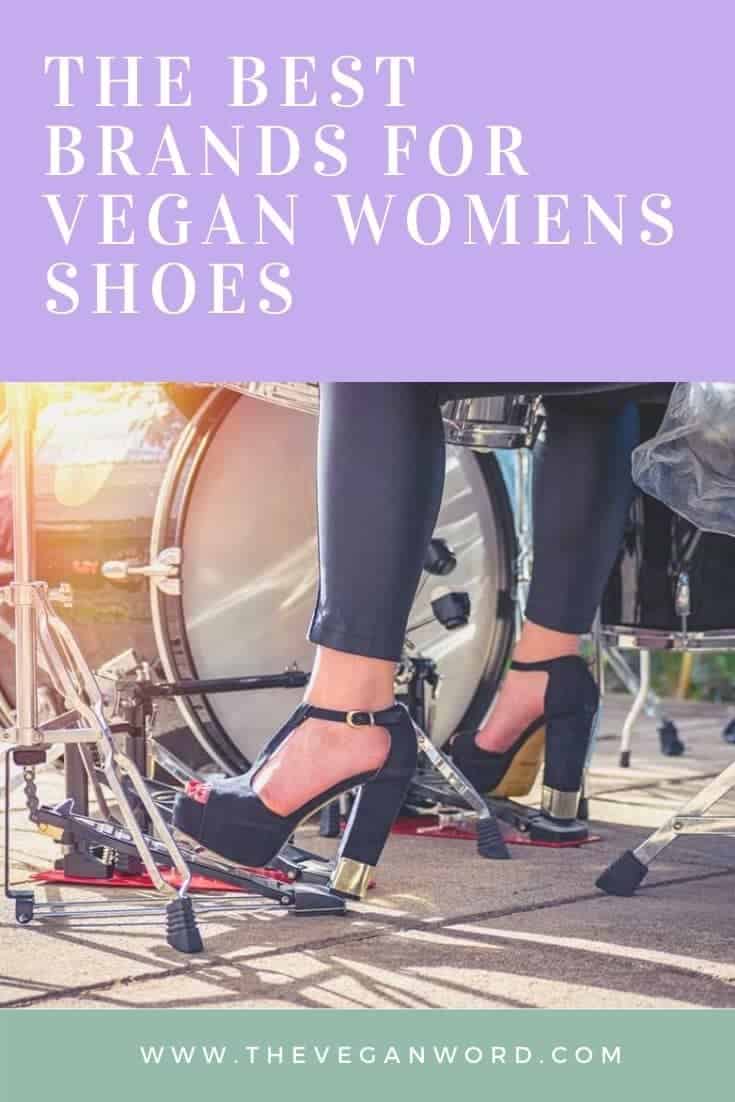 I've also got a guide vegan men's shoes.
Find my full list of vegan shoes brands.
I also have guides to specific styles, such as vegan boots, vegan flats, vegan loafers, vegan sneakers and vegan Reebok-esque sneakers here, vegan Skechers, vegan Adidas, vegan Nike, vegan New Balance, vegan white trainers, vegan Birkenstocks, vegan clogs, vegan heels and vegan Chelsea boots. Or check out my guides to vegan cowboy boots, Dr Martens vegan boots, Dr Martens vegan Chelsea boots, ankle boots, knee high boots, slippers or dress shoes.
See all my vegan fashion & beauty guides.