If you want to take your vegan cooking to the next level, then these online vegan cooking classes are the best way. I wish I'd taken a vegan cooking class when I went vegan in 2008, but there weren't any where I lived and I don't think I'd heard of an online cooking class back then (if any existed).
Instead, I muddled through, making a few mistakes along the way (including an early attempt at Thai-style peanut noodles made of rehydrated ramen noodles and peanut butter I mixed with water and salt in my dorm room – and nothing else).
I taught myself to cook and eventually ended up with a vegan blog and even having my recipes published in print (and had a guest recipe published in a cookbook), but I could have gotten better a lot faster with the help of a class!
So to help you avoid a very gross peanut sauce experience, I've put together this list of online vegan cooking courses.
Specialty vegan cooking classes
This article covers online vegan cooking classes for the home cook (for anyone who wants to improve their skills cooking for themselves or their families). If you want to become a vegan chef by attending vegan culinary school online or in-person, check out my guide to vegan culinary schools.
The best vegan online cooking classes
Looking for the best vegan culinary school near you? There are plant based cooking courses for every level! A cooking class, vegan or not, used to be something you could only do in person, but many vegan cookery classes now offer online versions! Or are you seeking vegan baking classes online? Whether you want to learn to cook vegan, bake vegan goods or make vegan cheese, there are virtual vegan cooking classes for you.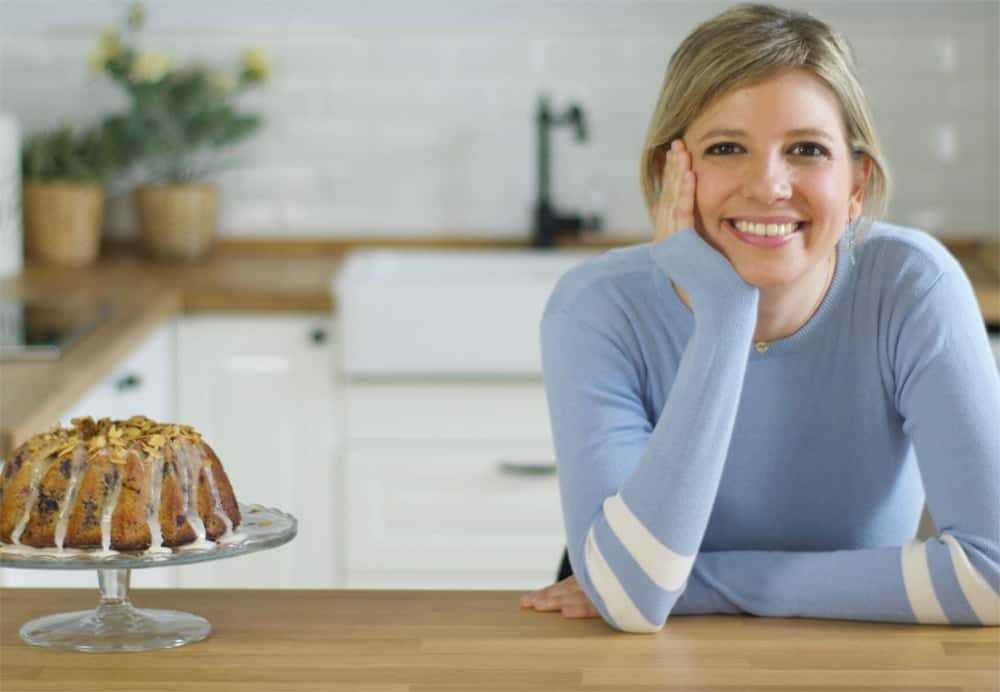 Brownble's online vegan cookery course is my top pick for home cooks looking to learn vegan cooking basics, organise your kitchen and your cooking and improve your relationship with food.
It's my top pick of vegan cooking course online for the home chef.
Kim, the certified plant-based cook and mastermind behind Brownble's cooking course runs one of my favourite vegan cooking sites around, and best of all, she has an incredible patience and a wonderful way of explaining things, likely in part due to her teaching experience (she used to be a teacher).
Kim is a friend of mine (we met thanks to our blogs) and I have the good fortune of eating some of her delicious creations a few years ago when I was visiting Madrid and went over to her house for some snacks and drinks. The food she made was some of the very best food I ate in my whole week in Madrid, so I wholeheartedly recommend learning from Kim.
When you join Brownble, you'll get access to more than 450 vegan cooking videos for every meal of the day and all kinds of different cuisines (including raw and gluten free recipes), with new recipes coming out every week! You'll also get printable PDFs of every recipe.
Best of all, Kim teaches you how to organise your kitchen, meal prep and even to improve your relationship with food, if you've experienced difficulties in the past.
My favourite part of these plant based cooking classes is how affordable it all is! You can choose between Brownble membership plans: monthly membership, annual membership or lifetime access. Also great for vegan cooking gifts, you have the option of gifting a membership of 3 months, 6 months a year or a lifetime (find out more about gift memberships here).
Brownble also has a cheese-making course, Melt, plus a course on how to go vegan (The Roadmap). If you want to buy all three, you can purchase a course bundle here and save 20%.
You can see what current Brownble students think here. One student called the videos "sincere and approachable" and said it helped her eat a healthy vegan diet as well as escape body insecurities.
---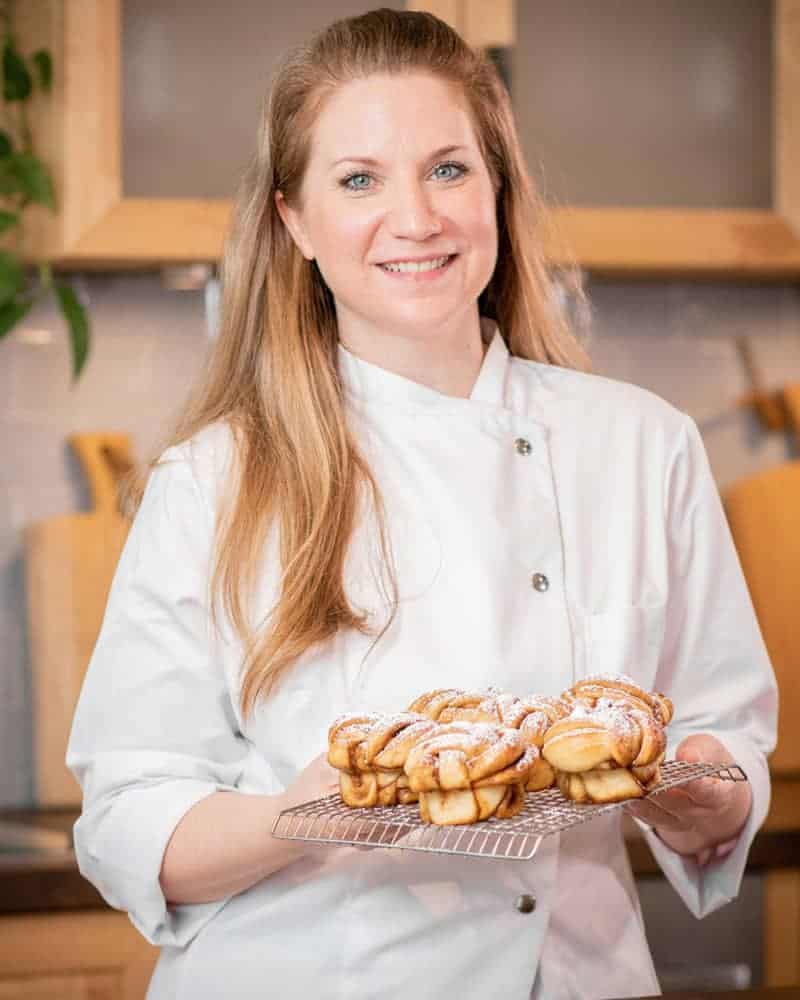 Have you ever wished that you could learn how to make authentic vegan Thai curry? Or wanted to learn more about vegan Vietnamese cuisine, without flying all the way to Vietnam to take cooking classes? Enter Veecoco, a vegan online academy run by vegan twins Lukas and Samuel, whose plant based online cooking classes will take you around the world via virtual vegan travel to learn from some of the best vegan chefs worldwide.
With vegan food classes ranging from vegan Thai food to vegan cheesemaking and even vegan desserts, sign up for the vegan cooking courses online at Veecoco and you'll learn techniques and recipes from cuisines around the world, all taught by experienced chefs in that cuisine.
You can choose between a year-long membership paid monthly or paid in one lump sum (and save $100!) which gives access to all the vegan food courses. Or, you can sign up for lifetime access to an individual course. Their online plant based cooking classes cover a range of topics.
Membership to Veecoco will grant you access to all their vegan courses online including:
Vegan Classic Italian
Vegan Pastry Essentials
Authentic vegan Thai
Mouthwatering vegan desserts
Raw food essentials
Vegan cheese made easy
Authentic vegan Vietnamese
Vegan sushi and ramen
Vegan Korean food
Vegan Swiss chocolate & treats
and more
A Veecoco gift card is also the perfect present for a vegan in your life (or someone who wants to go vegan)! You can gift membership for 1 month, 3 months, 6 months or 1 year. Click here to find out more about Veecoco gift cards.
Veecoco has very positive reviews on Trustpilot, with students saying how much they enjoyed learning from all the different chefs.
If you love cooking cuisines from around the world, then I highly recommend Veecoco to you.
---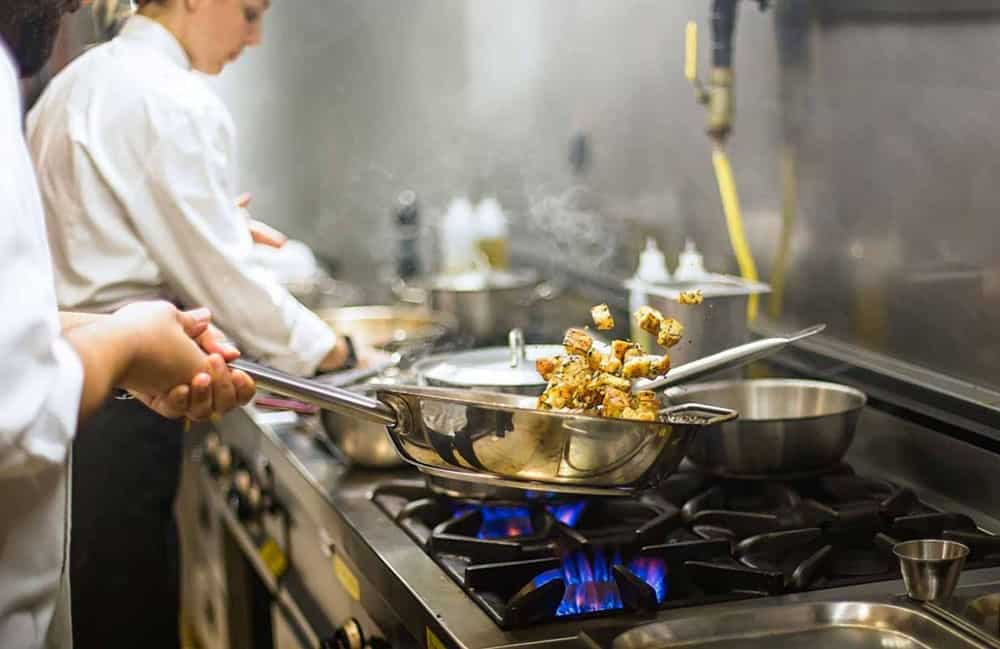 Best for: vegan chef training online, whole food plant based cooking classes
Get 10% off with code "theveganword"!
Looking for a plant based culinary school online? Many vegan culinary schools only offer in-person but The School of Natural Cookery now offers a completely online vegan culinary school.
Their vegan Natural Chef course is a 9-month pro course and at the end you'll get the Natural Chef Certificate.
The Natural Chef training is perfect if you really want to improve your cooking schools or are looking to start or further a career in the food industry.
Previously, this plant-based chef course was partially online and partially in-person but it's now available entirely online.
In fact, they were one of the first culinary schools to be approved to teach fully online for their Diploma course (which is aimed at professionals).
The School of Natural Cookery takes a completely different approach to plant-based cookery than most. Founded over three decades ago, this natural chef school pioneered an 'intuitive cooking' approach that is based on learning techniques of working with whole, local ingredients rather than using recipes.
If you'd like to learn how to develop recipes based on ingredients from your local farmer's market, based on whole food, plant-based cuisine, then The School of Natural Cookery is for you.
With the intuitive cooking technique, you'll learn how to prepare meals using whatever ingredients you have in the fridge.
There are two course options: Independent Study classes or the Natural Chef Diploma. Their cooking classes are plant based, all based online and available for 9 months for the Core Essentials, or 18 months for the Core Essentials Complete, to finish at your own pace. (You'll also have the option to purchase longer access if you need it.)
The Independent Study vegetarian cookery courses look ideal for a home cook, while the Foundation Certificate seems to be best suited to those who wish to pursue a career in food, whether as a cookbook author, private chef or vegan restaurant chef (great since vegan chefs are one job in demand in the UK).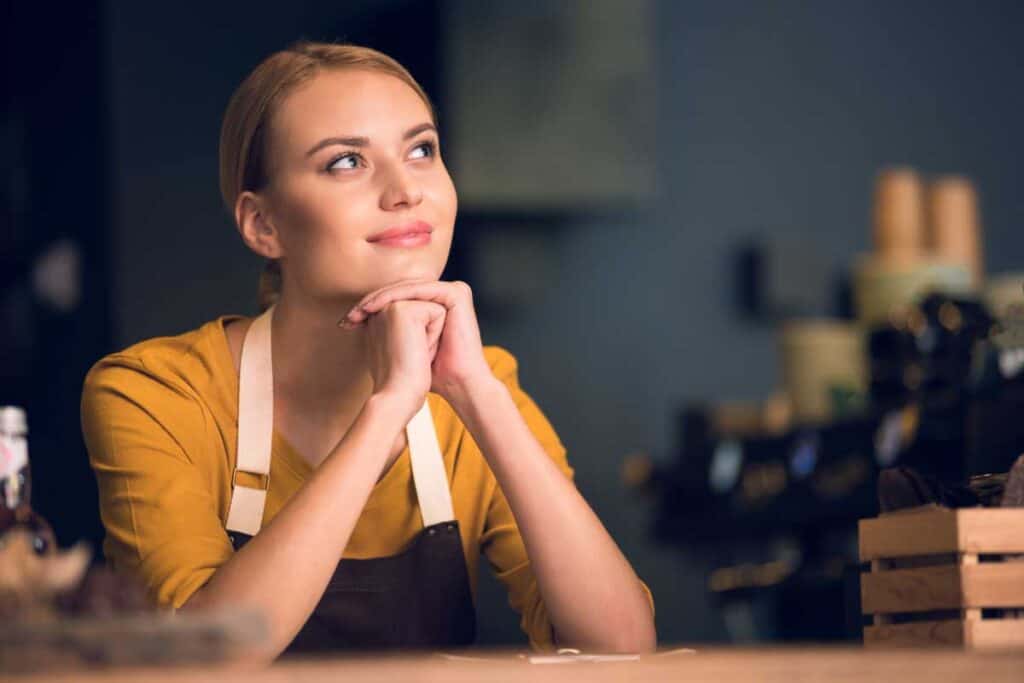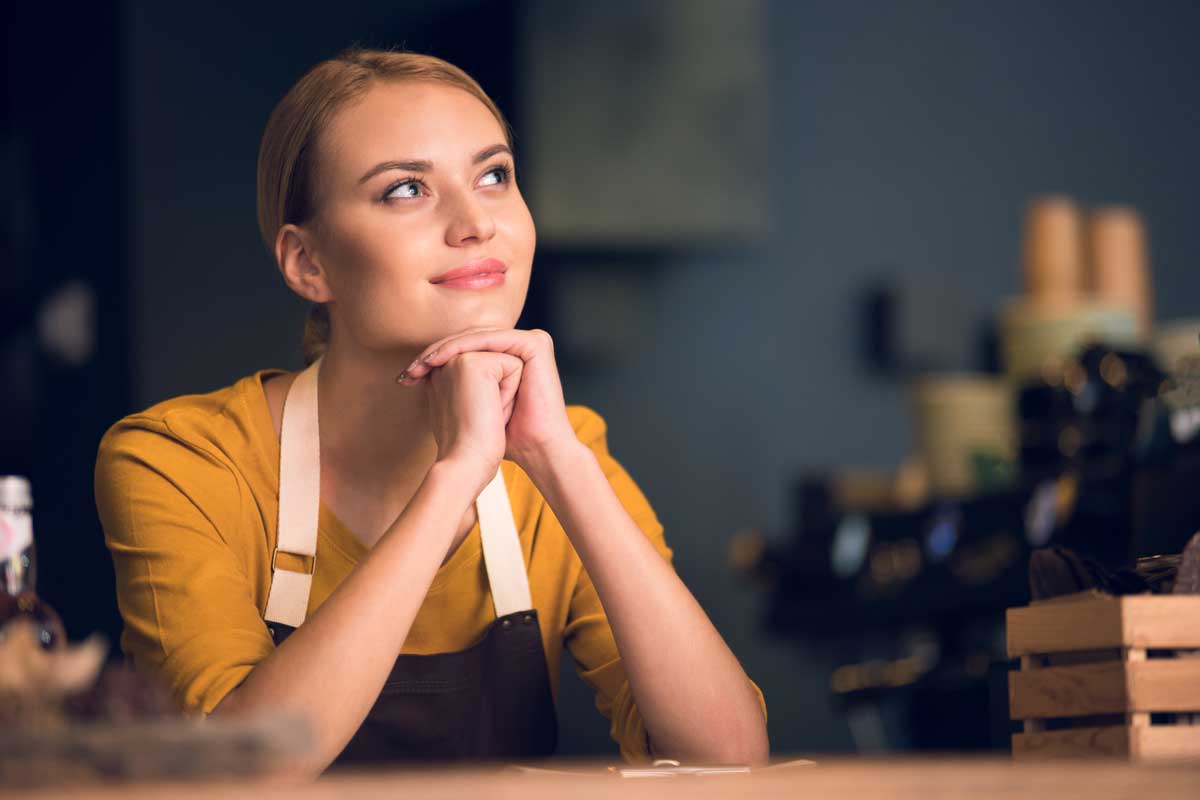 You can choose from two self-study options:
Core Essentials (learning the basics of intuitive cooking, setting up the kitchen, knife skills, grains, beans, soups, stocks and sauces and more) plus 2 private coaching sessions
With the option to add additional modules (for $375 each) such as:
Plant protein: tofu, tempeh and seitan
Living foods (raw vegan food)
Improvising vegan desserts
Natural bread (including natural sourdough, sprouted grain and more)
Or, the Core Essentials Complete, which includes ALL modules plus 5 private coaching sessions.
As well as private coaching, you can attend weekly talks online from chefs (also available recorded) at the school.
If you're interested in the Natural Chef Diploma Course, on the other hand, note that you'll need to check enrolment and application dates to apply at least one month before the start date.
One aspect of The School of Natural Cookery that differs from other online cooking courses is that it's approved by the State of Colorado as a private vocational school.
You can find testimonials from former students on the course page, one of whom said the course helped her learn the language of making food.
Click here to find out more about The School of Natural Cookery courses.
Get 10% off Core Essentials or Core Essentials Complete (when paid in full) with code "theveganword"!
---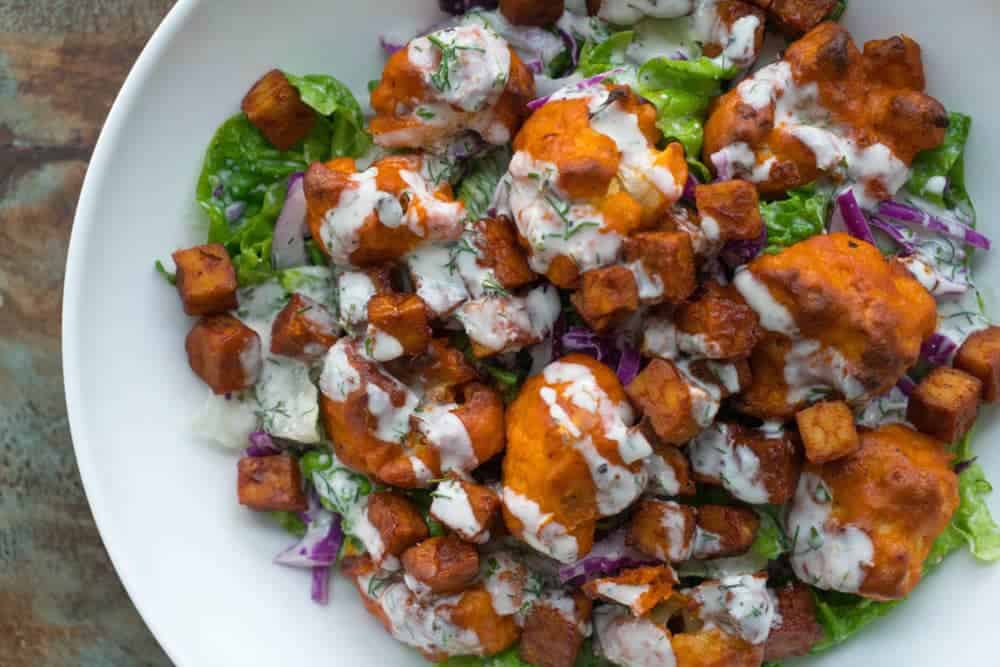 Best for: plant based cooking certification, online plant based culinary school
Rouxbe cooking school is a a leading online course provider (running online cooking classes since 2005) and their vegan cooking school online is perhaps the best known provider of online vegetarian classes.
Rouxbe's Plant-Based Professional course was co-created by vegan chef Chad Sarno (one of the leading plant-based chefs, co-founder of Wicked Kitchen and chef behind now-closed vegan restaurant Saf, which still ranks as one of the best vegan restaurants I ever ate in). However, it's unclear (as of 2022) whether he's still involved in teaching the course.
All the vegan cooking lessons take place online, meaning you can complete this online plant based cooking course from anywhere in the world.
You'll receive lifetime access to the vegan culinary classes, but to receive a Certificate of Completion, you'll need to finish the course and all assignments in 6 months.
The Rouxbe plant-based course contains over 200 videos on cooking vegan. Classes run over the course of 18 units, with more than 85 lessons, teaching you critical cooking techniques.
You'll receive personalised instructor support and grades as part of this masterclass in vegan cooking, so you can ensure you're making progress.
As well as learning the basics of vegan cooking techniques, lessons focus on raw food, oil free cooking and gluten free.
To earn Rouxbe Plant-Based Certification in 6 months, you should expect to dedicate around 12-15 hours per week for studying and practice in the kitchen.
Best of all, you can start the Rouxbe Plant-Based Professional course at any time. Once you sign up to the vegan online course, you'll receive immediate access.
One thing I'm not a big fan of is that they no longer offer the option of paying interest-free in monthly instalments like they used to. Now, instead, they only offer a monthly option through a loan company, which obviously isn't interest-free and I don't recommend doing. With an expensive product like this, it's a shame not to have a monthly option that doesn't charge interest (worse still, they used to have one of the best options, where paying monthly didn't cost you any more than paying in full).
If you want a more budget-friendly vegan course, I'd suggest this one instead.
If you're looking for vegan cooking certification, you'll receive certification at the end of this vegan online cooking course, though if you want a certification for a job, you might be better off pursuing this vegan cooking diploma course instead. If, however, you just want certification for yourself, then Rouxbe is a more affordable option.
Click here to find out more about the Rouxbe Plant-Based Professional certification course.
---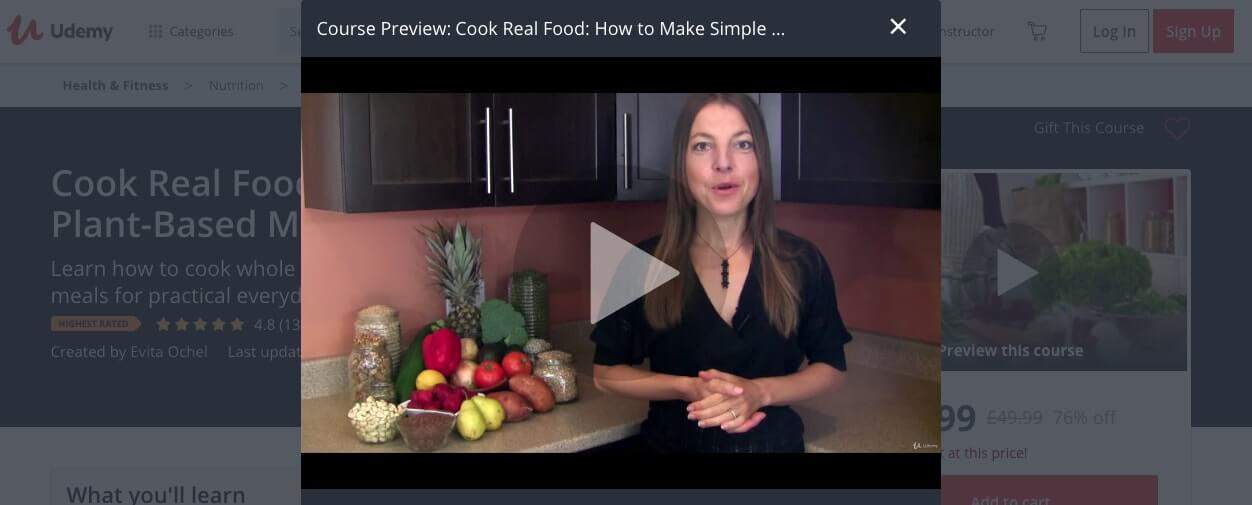 The simple plant-based meals class on Udemy will show you the vegan cooking essentials and how to prepare some simple vegan meals.
It's a much shorter and simpler course than many of the others on the list, so I only recommend it if you don't know much about cooking at all and just want a short introduction.
Designed with beginners in mind, this plant based cooking course covers everything you need to get started in the kitchen, from how to cook grains, legumes and vegetables to meal templates you can adapt to your own kitchen. I also recommend if you're a beginner you make sure your kitchen is fully stocked with the essential vegan kitchen tools.
If you're already a good cook and you're looking to improve your skills, I'd recommend choosing another course from this list, but if you're at square one, and looking for basic vegan cooking tips and to learn how to get started in the kitchen, then this vegan cooking online course would be a good fit.
Udemy, one of the biggest online class providers, offers this vegan cooking course. Online learning on web-based platforms like Udemy have the advantage of being accessible from anywhere, and the Simple Plant-based Meals course also offers lifetime access.
The vegan cooking class online consists of 7 hours of video content, 68 downloadable resources and one practice test.
As I mentioned before, it's a fairly basic and short course, so only suitable if you want to just learn the basics but nothing more. If you already know your way around the kitchen a bit, and want to hone your skills, or want to learn to make dishes that will wow guests at your next party, I recommend this course instead.
Click here to find out more about the Simple Plant-based Meals class on Udemy.
---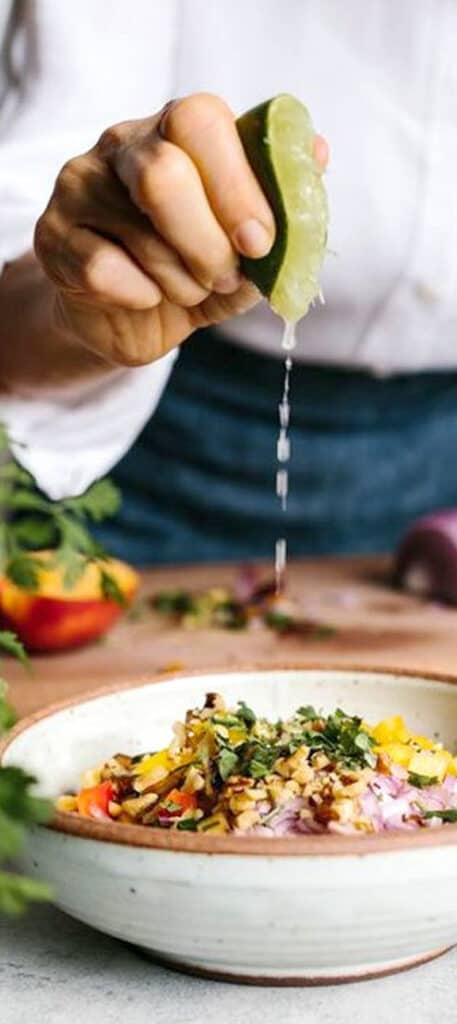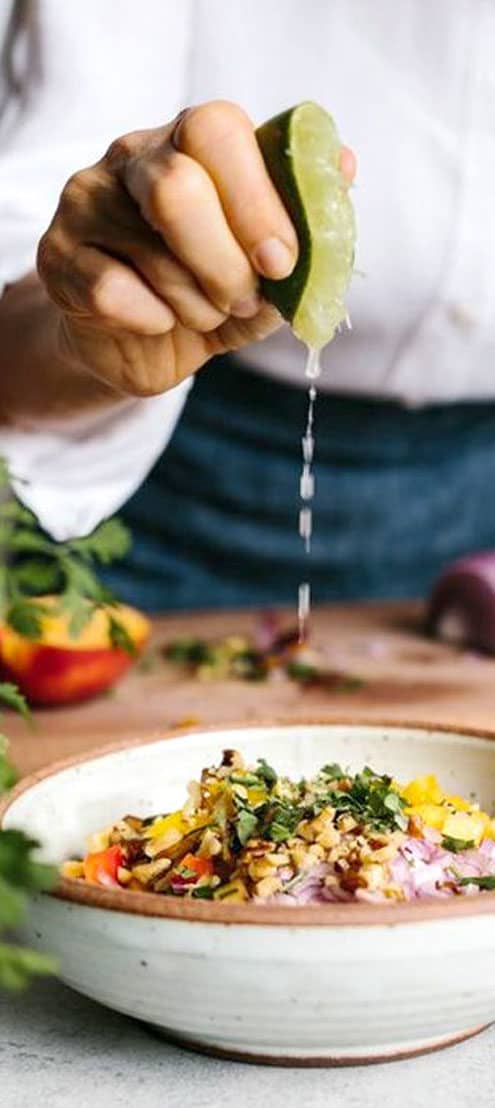 This whole foods, plant-based cooking course is a good introduction to the basics of cooking this way.
The whole course is oil-free, and uses whole grain ingredients.
This class is less in-depth than others. It has 55 hours of video and covers basic knife techniques, cooking without oil, time-saving cooking strategies and more.
Like the Forks Over Knives books, it's a whole-foods, plant-based course that uses whole grains and no oil (not my style of cooking).
You get lifetime access to the plant-based cooking class online, which is a big bonus and better than most other courses on the list. There are also virtual Q&As from instructors, and quizzes to track your progress.
It's a good overview but if you prefer a more in-depth course with more content, also following healthy cooking techniques, I recommend this one.
---

The raw vegan class on Udemy is perfect if you're looking for healthy cooking classes online that will show you how to cook raw vegan food. Looking for raw food cooking classes near you? This one can be completed online no matter where you are, perfect if your town doesn't have one.
Raw vegan cooking classes teach you how to cook your food (or rather how not to cook your food) by preparing fresh vegetables, fruits, nuts and seeds without heating them above 48 C/118 F.
Aimed at beginners, this raw vegan class on Udemy teaches the basics of raw vegan food. You'll learn:
how to shop like a chef and choose ingredients
prioritise

your equipment without breaking the bank

how to use a food dehydrator, spiraliser, blender and food processor
10 great raw vegan recipes
and more
Looking for plant based diet cooking classes near you? Since it's on Udemy, this and other online healthy cooking classes can be completed from anywhere. The raw vegan class consists of 2.5 hours of videos, 19 downloadable resources and you'll get lifetime access on Udemy, one of the biggest online course providers.
It's a fairly short course, which only covers the basics. If you want to learn more in-depth, and include healthy cooked foods such as whole grains and beans, then I recommend this course instead.
Click here to find out more about the Raw Vegan Class on Udemy.
---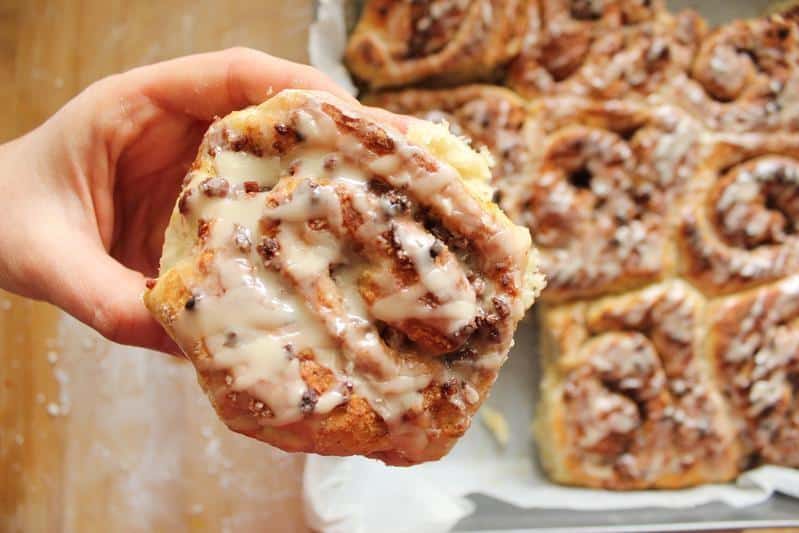 Looking for free online vegan cooking classes? Kim at Brownble offers a FREE vegan breakfast and brunch class! It's hard to find good online vegetarian cooking classes. Free vegetarian cooking classes are even harder to come by.
The vegan classes at Brownble are the best! If you want to learn how to make vegan breakfasts and brunches that will satisfy the whole family, look no further.
The class consists of HD videos and downloadable recipes, and you'll learn how to make:
vegan buttermilk pancakes
vegan scramble
plant-based frittata
oats
smoothies
scones
and more!
Click here to find out more about the free vegan breakfast and brunch classics class on Brownble.
---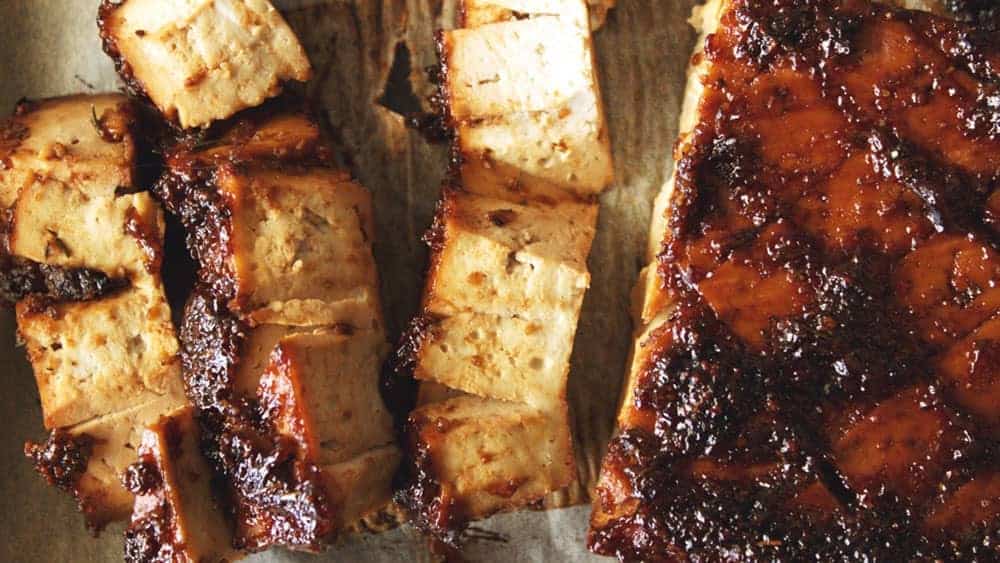 Do you find tofu intimidating? When first going vegan, tofu can definitely seem like a scary white blob of tastelessness. However, it offers a blank canvas on which you can paint a plethora of flavours, if you know how to do so.
Thanks to the free Brownble class, you'll learn some great recipes from BBQ tofu to tofu scramble and even tofu-based desserts.
The leading online vegan baking classes
So, you're looking for a vegan baking course? Learn how to bake all kinds of vegan goodies with these plant based baking courses!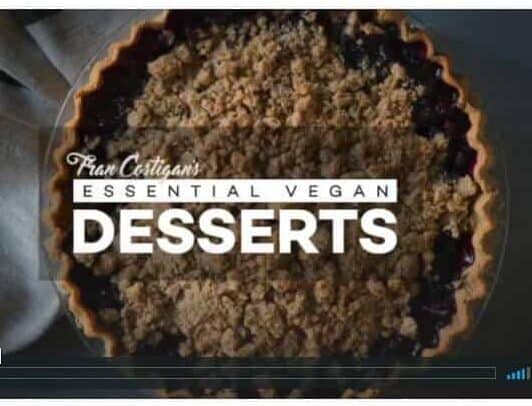 Learn from one of the masters of vegan baking, the legend that is vegan pastry chef Fran Costigan. If you wish you could go to vegan pastry school, this course is as close as you can get online to a vegan baking school!
I've been lucky enough to see Fran speak and attend in-person vegan pastry courses of hers and she is a master of vegan pastries.
In this vegan baking course online, you'll learn everything you need to know about vegan pastry making.
This 90-day course consists of 8 units and 200 tasks involving a whopping 200 vegan recipes!
The course is on Rouxbe, one of the leading platforms for online cooking courses and you'll received personalised grading and support online. Searching for vegan baking classes near you? Since it's online, you can complete the vegan food course from anywhere!
You'll learn about:
equipment you need
how to select ingredients
foundational techniques for baking vegan desserts
to make a wide variety of dairy- and egg-free pastries including cakes, tarts, pies, gels, mousses and trifles (and working with aquafaba)
If you're looking for a vegan cooking masterclass on all things dessert-related, this is the class for you.
When you complete the Essential Vegan Desserts course, you'll receive a Certificate of Completion.
Click here to find out more about the Essential Vegan Desserts course on Rouxbe.
---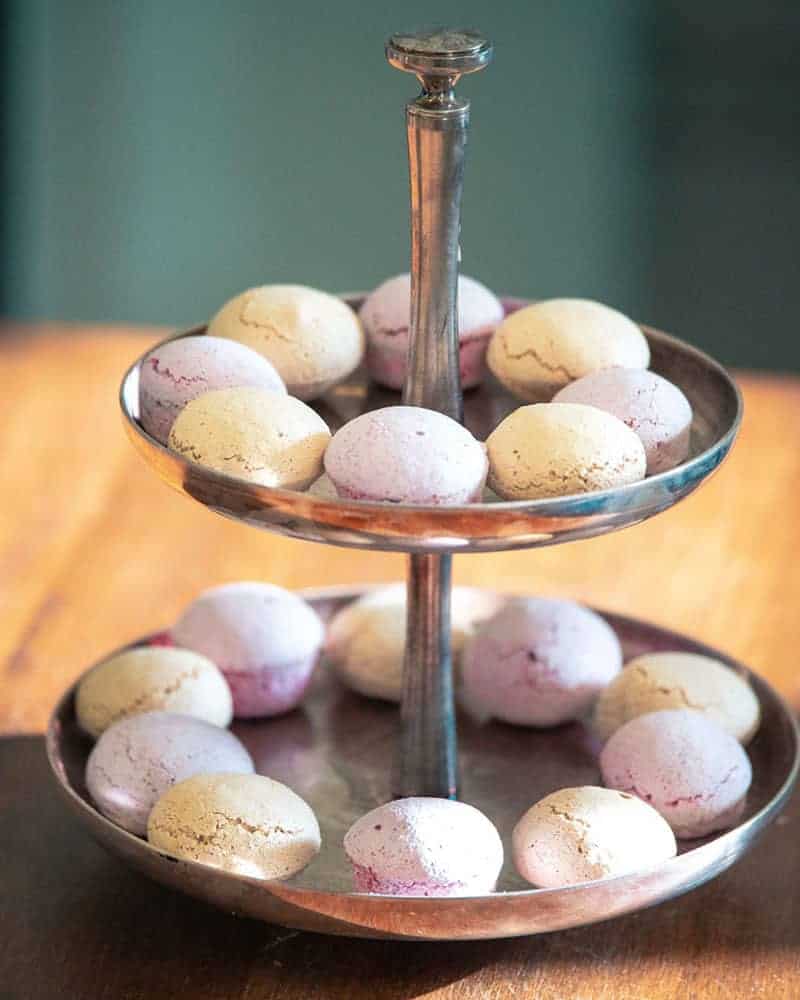 Veecoco has multiple vegan pastry and dessert courses to help you master vegan baking.
Vegan Pastry Essentials is perfect for beginners to help you master the fundamentals of vegan baking.
Once you've mastered the basics, you can take Vegan Pastry Essentials II, which covers vegan puff pastries. You'll learn to make your own vegan croissants, vegan pain au chocolat and more.
If you're coeliac or gluten intolerant, you can take the Vegan & Gluten-Free French Pastry Classics course.
The Fine Italian Pastries & Desserts course is for you if you want to learn to make the most exquisite vegan Italian desserts. Vegan pastry chef Matteo Febbraio will teach you how to make vegan baba cake, plant-based cannoli filled with vegan ricotta cheese and egg-free meringue.
You can choose to purchase access to the individual course or a membership to Veecoco, which includes access to all the courses (which are all vegan!).
On Veecoco, along with Vegan Pastry Essentials, you'll find other vegan baking and dessert courses, such as Vegan Swiss Chocolates and Sweets and the Mouthwatering Vegan Desserts course, which will teach you how to make healthy and delicious vegan desserts. Taught by Julia of "The Banana Warrior," you'll learn a variety of raw and baked recipes, from tahini truffles with a rich chocolatey filling to brownies with coconut ice cream. She also covers basics like vegan egg replacers.
Click here to find out more about the Vegan Pastry Essentials class on Veecoco.
---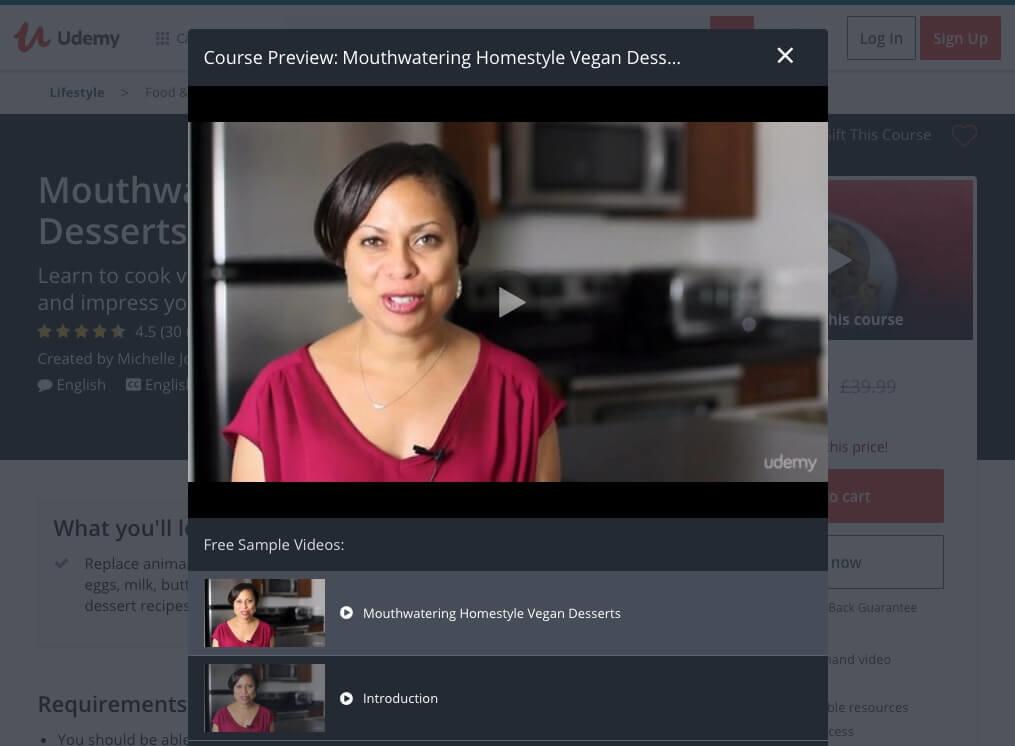 This course based on online learning platform Udemy (one of the largest online course providers) will teach you to make mouthwatering homestyle vegan desserts.
With only one hour of video and 25 downloadable resources, it's not as comprehensive as Fran Costigan's baking class on Rouxbe (see above) but the Homestyle Vegan Desserts class on Udemy looks like an excellent introduction to anyone new to vegan baking who wants to make baked goods for their family.
When you sign up for the Homestyle Vegan Desserts course, you'll be able to access it from any device, anywhere in the world since it's online. You'll also get lifetime access to course materials.
As I mentioned before, the course is just a basic introduction and only contains one hour of video. If you want to learn more about vegan baking, I recommend this course instead.
Click here to find out more about the Homestyle Vegan Desserts class on Udemy.
---
Vegan cheese courses
Want to learn how to make vegan cheeses? Take a vegan cheese making class online to learn your cashews vs your macadamia nuts, fermentation times and temperatures and much more.
With these virtual vegan cooking classes you'll save money over buying artisan vegan cheese in-store and have the satisfaction of making your own!

Want to learn to make your own vegan cheeses, from macadamia nut cream cheese to vegan Camembert? Plant-based cooking course Melt is here to teach you how!
In Brownble's online vegan cheese making course, Melt, Kim teaches you the basics of vegan cheesemaking, plus recipes for the most delicious-looking vegan cheeses, including:
Camembert style cheese (with a rind!)
Mascarpone (plus a recipe for tiramisu)
Chevre style no-goat cheese
Cheesy fondue
Macademia cream cheese
Telita (Venezuelan cloth cheese)
and much more
Also at Brownble you'll find Brownble's signature cooking and lifestyle program (more info above) and The Roadmap, a course on going vegan. If you want to take all three (including Melt), you can save 20% by signing up for a course bundle here.
---


Want to learn how to make artisan vegan cheeses? In Veecoco's Artisanal Vegan Cheese class, chef Beba Baxter teaches you how to craft aged vegan cheeses, step-by-step.
In Artisanal Vegan Cheese, you'll learn to make:
Creamy almond ricotta
Fermented and tangy ricotta
An umami-rich miso almond cheese
A spicy pepper-covered cheese
Rosemary grappa cheese
Cashew camembert
"Bluebird" blue cheese
Ricotta gnocchi with raspberries
and much more
You'll also learn how to make your own cashew yoghurt, water kefir and more complementary recipes. You can choose to purchase Artisanal Vegan Cheese as a single course, or join Veecoco as a member.
---

More online vegan cooking schools
Want to learn how to cook with your kids? Wicked Healthy's free vegan cooking classes for kids are available online here. Vegan chef Chad Sarno, along with the help of of little chefs, will show you and your children how to make brunches for the whole family, veggie-centric dips and more.
Another option for a (paid) vegan kids cooking class is Tiny Green Chef.
Choose between the Essentials course, which will get you started on the basics of plant-based cooking, and the Ultimate Course, more of a master class in vegan cooking. The Ultimate course contains 55 hours of lessons and 100 whole foods, plant-based recipes. You'll also receive 30 credits from the American Culinary Federation.
The Food Future Institute is an online vegan cooking school run by chef Matthew Kenney, who trained at New York's French Culinary Institute. To complete the vegetarian cooking lessons, you should expect to dedicate around 200 hours to the course. If you do the course full-time, you can expect to finish in around 3 months, but you'll have up to a year to complete the course in order to receive a Certificate of Completion.
Best for: online vegan cookery course UK
Looking for online vegan cooking classes in the UK? The Vegan Chef School is a North London-based cooking school offering both online and in-person courses aimed at both home cooks and training professional chefs. The online vegan cooking diploma, for home chefs, will teach you all the basics of vegan cookery. The Fast Track vegan chef course, on the other hand, is a 12-26 week vocational course. You'll learn food safety and hygiene as well as how to create and scale recipes, how to design a menu and how to plate meals. There's also an internship scheme and talks by restaurateurs and others in the industry. Finally, the school also offers a Vegan Nutrition course, created with a professional nutritionist, which will teach you the basics of vegan nutrition and how to apply it to cooking.
Happy Pear is quite the phenomenon in the UK and Ireland and they now offer plant-based cooking classes online. Started by Irish twins Stephen and David Flynn in 2004, they now have a blog, podcast, two restaurants and shops, a range of cookbooks and now online vegan cooking courses.
There's the Ultimate Vegan Cooking course, Ultimate Vegan Baking course plus they have courses that combine recipes with healthy lifestyle information, such as Happy Heart, Happy Mind and Happy Skin.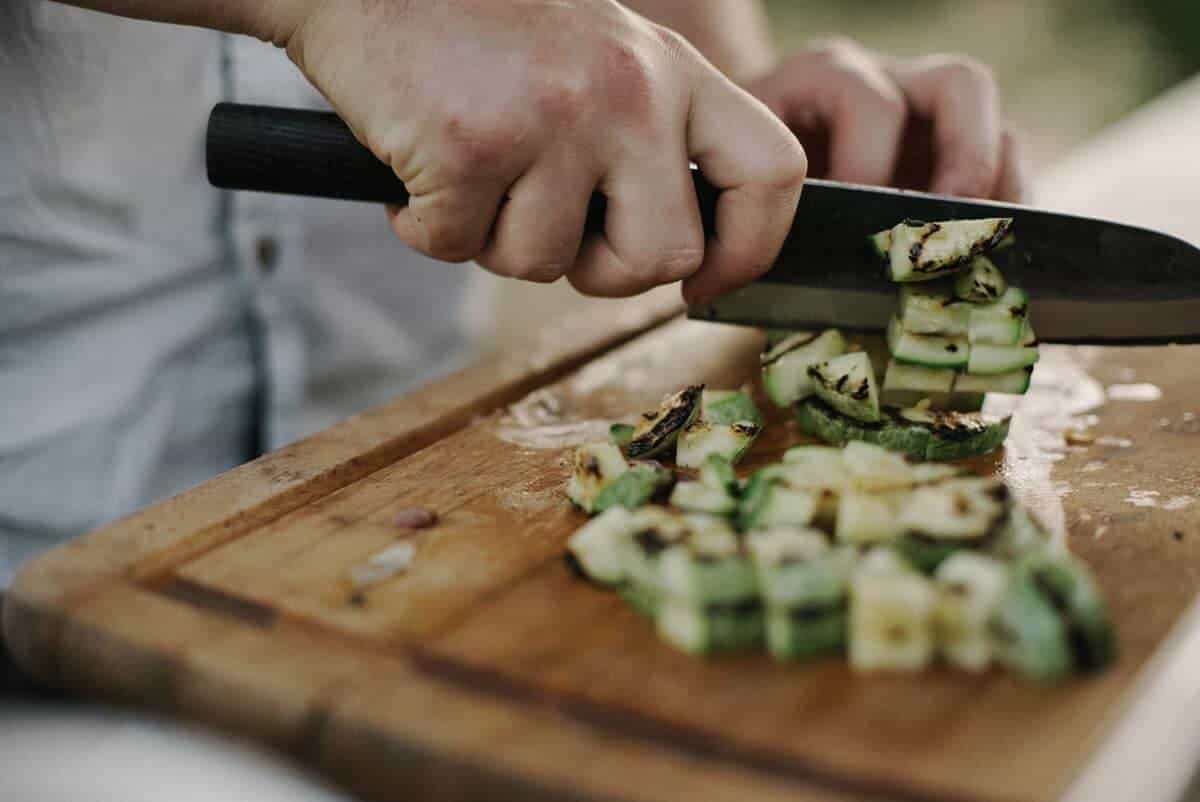 Are you looking for interactive online vegan classes that replicate the experience of an in-person cooking class over the internet?
Cozymeal is a site where you can find cooking classes (on and offline) and they have a wide selection of live, interactive vegan online courses, which you can find here.
These are one-off classes, usually tailored around a specific cuisine where you'll learn a few dishes from that cuisine.
For example, at the time of writing, some classes include: Thai Favorites Made Vegan, Intro to Vegan Comfort Cooking and Vegan Tacos and Mango Margaritas (that would be a fun one to do with friends, especially great if your friends live far away!).
Click here for more information.
Vegan author Collen Patrick-Goudreau has authored many vegan cookbooks, as well as writing and podcasting on a very wide range of vegan topics (a personal favourite was her Animalogy podcast, where she explored the linguistic origins of animal-related phrases).
She regularly hosts vegan cooking classes, often seasonal or holiday themed. For example, her Thanksgiving Feast online cooking class or her class The Joy of Holiday Baking.
Click here for more information.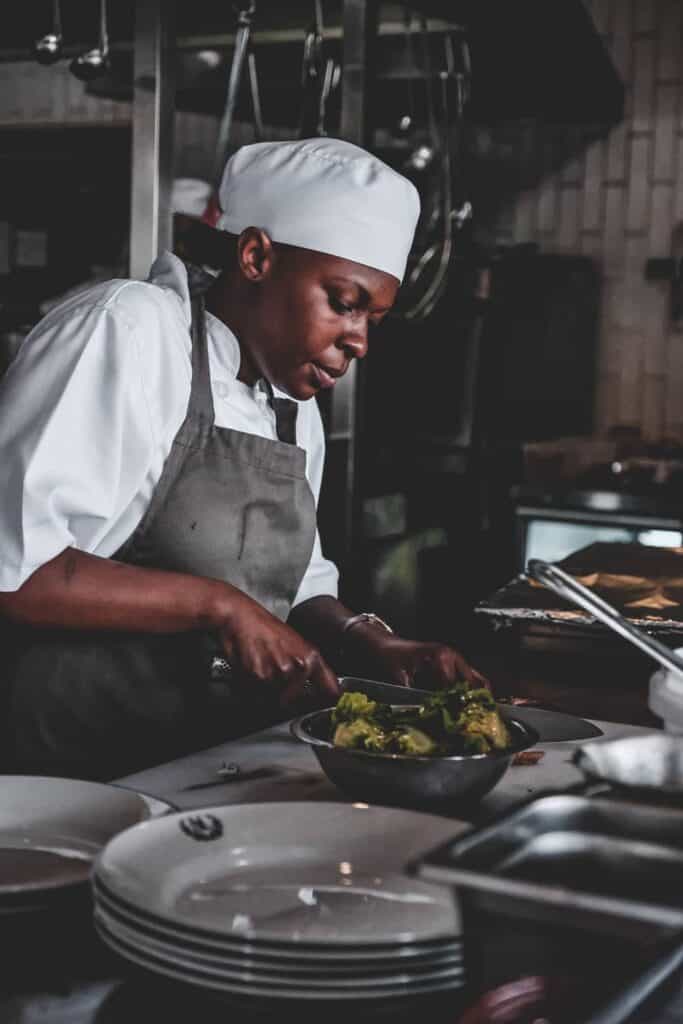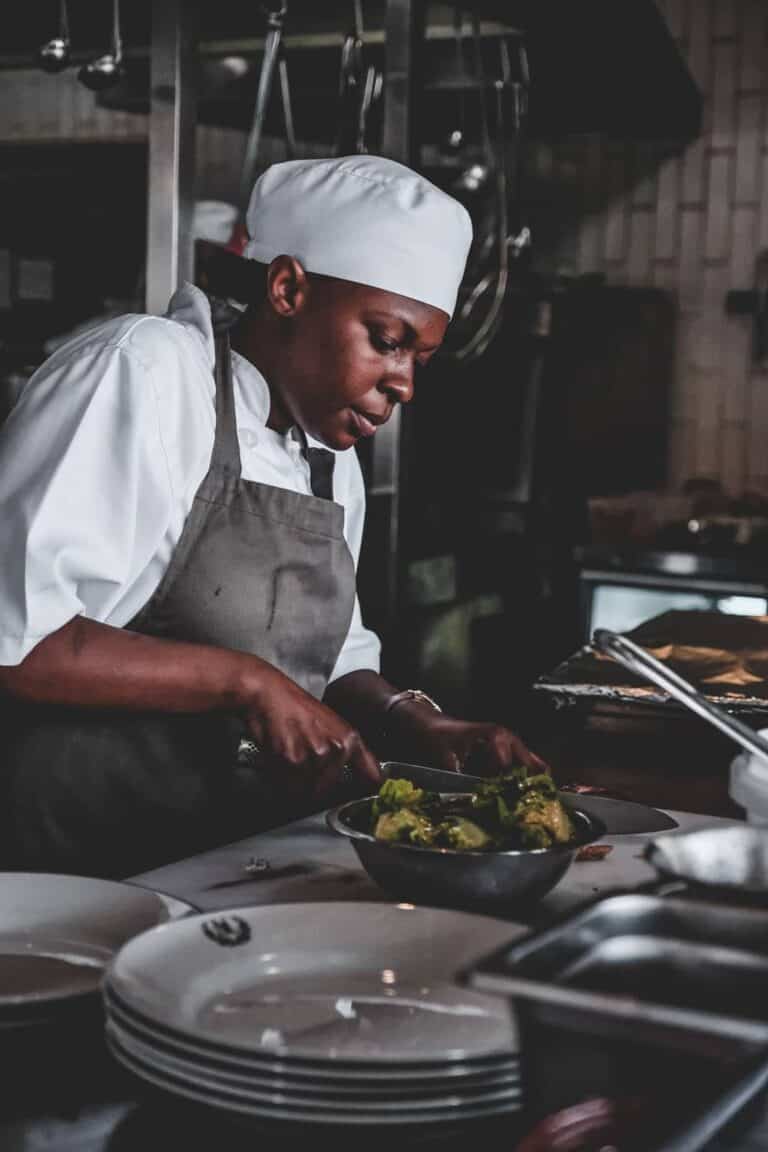 The best online vegan cooking classes: why take a class?
If you're looking for vegan cooking lessons, these vegan classes are the best way to up-level your vegan cooking skills. Learn to cook vegan meals that will satisfy all. Ranging from plant based cooking classes online that teach you how to cook vegan dishes and organise your kitchen to pro-level vegan chef courses that teach you knife skills and other chef-type expertise, these vegan courses appeal to all levels and aims. Searching for vegetarian cooking classes near you? These are all online, so these vegan cooking courses can be done from anywhere!
You should sign up to a virtual vegan cooking class today if you've asked yourself any of the following questions:
Where can I learn to be a vegan cook?
Where can I learn to cook vegetarian?
How can I take my vegetarian cooking to the next level?
Where can I learn how to make vegan cheese?
Where can I find vegan classes near me?
The best way to improve your cooking skills is study and practice, and thanks to the internet, you can now do that from anywhere in the world.
Looking for plant based cooking classes near you? Most of the vegan cooking schools listed below are online. The best feature of vegan cooking classes online is that you can do them from anywhere, even if you live somewhere where plant-based cooking classes aren't available, you travel a lot or any other reason. Most of them allow you to work at your own pace as well.
Pin this for later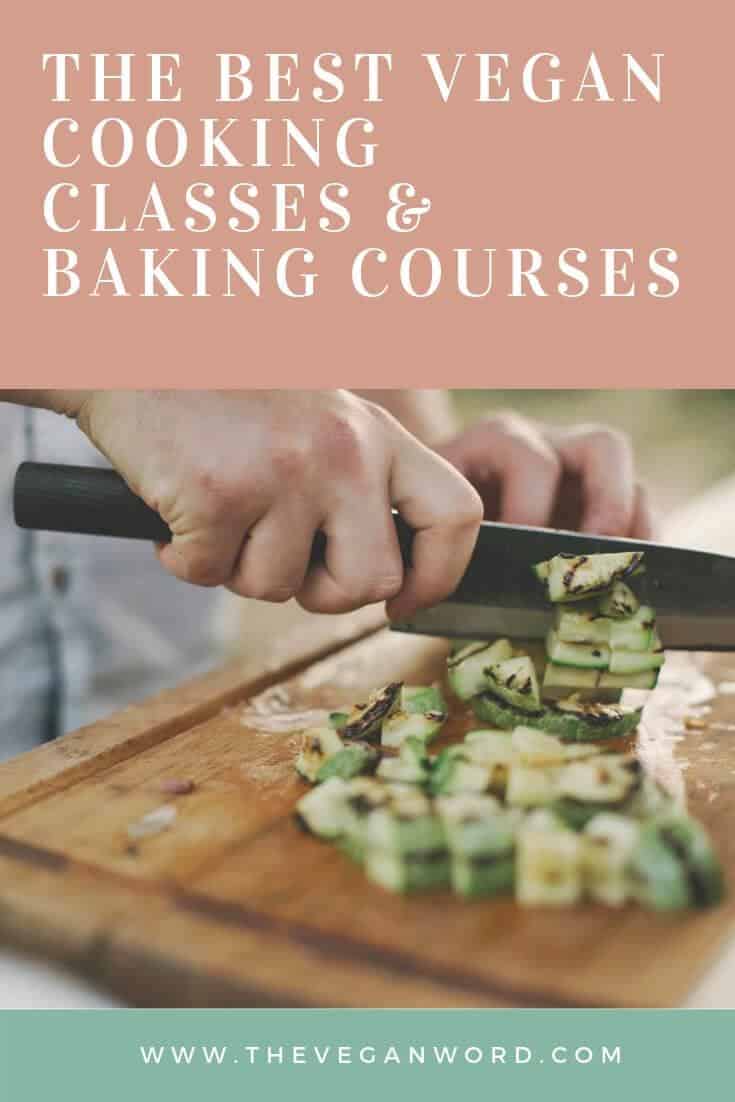 Need more cooking and recipe inspiration? Click here to check out my list of the best vegan magazines! And find my list of the best vegan cookbooks here!
Looking for a way to try new foods but don't have a lot of time? Consider a vegan meal kit or a vegan meal delivery service! Click here to read my guide to the best vegan meal kits (in the US), or find my guide to vegan meal delivery services in the UK here.
Find more vegan product reviews here and all my vegan food posts here.