Want to really kick back and relax on your next trip? These vegan all inclusive resorts make it easy — at a vegan all inclusive, you won't have to worry about any of your meals. Usually all inclusive means all meals, snacks and beverages are included at your hotel. Sometimes flights are included too. However, I've found not very many vegan resorts include all meals but many include breakfast and some are half-board, while others have on-site vegan restaurants you can order meals and snacks at.
If you're looking for vegan resorts or a vegan honeymoon destination, then an all inclusive vegan resort might be the perfect place to book your next trip.
If you do end up on a package holiday with non vegan friends and family, then there are some steps you can take to try and ensure vegan food is available for you:
Ask the tour or package provider if they can provide vegan food (though some may not know)
Call the hotel ahead of time (at least 2 weeks beforehand) and ask if they provide vegan meals, or if they can make vegan food for you
If they say they can't, bring food with you or, if they seem open, suggest easy vegan food they can make for you like roasted vegetables or pasta (made with dried pasta rather than egg pasta)
But, if you'd rather go to a vegan all inclusive resort, your life will be much easier. Imagine waking up every day knowing there's a vegan breakfast waiting for you, and that if you have lunch or dinner in the hotel, there will be plenty of vegan options too.
Read on to find out the best vegan and vegetarian all inclusive holidays, and vegan friendly all inclusive resorts.
Apoyo Lodge is a health & wellness boutique hotel and is 100% vegan. Located in a quiet area of a nature reserve (the Natural Reserve of Apoyo Lagoon), it's a perfect place to get away from it all.
Breakfast and a morning yoga class is included in the rate, and half- and full-board are also available, making it the perfect vegan all inclusive!
Produce is locally sourced and organic where possible, most from the hotel's own garden and family run farm in the area. Raw vegan and gluten free options are available on request.
Additional yoga classes and massage are also available.
Click here for more information and availability.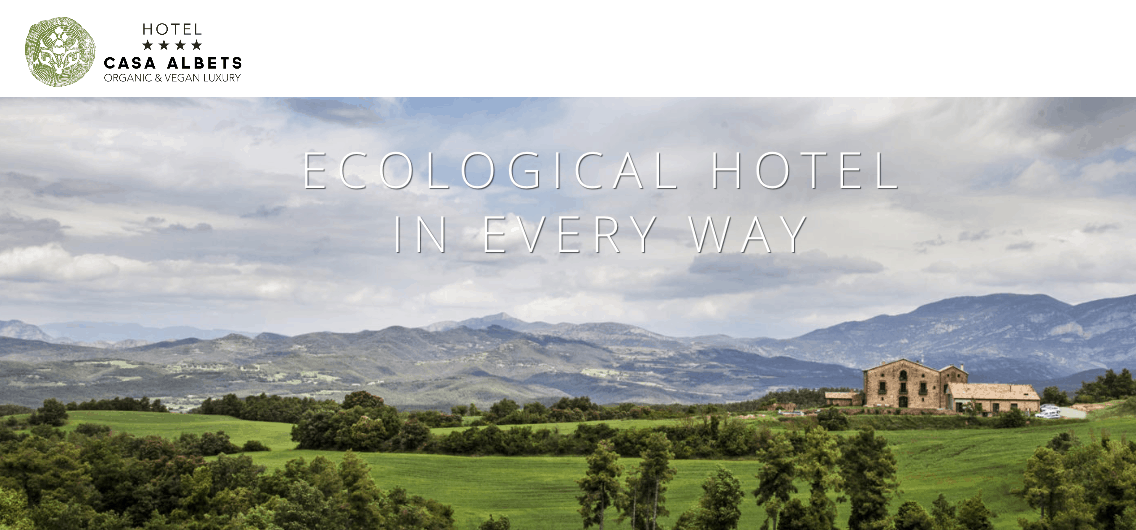 Casa Albets is a stunning converted farmhouse in the countryside between Barcelona and Andorra.
The house has been renovated in an ecologically friendly way, and all mattresses and linen are eco friendly too. The hotel is completely vegan and has an on-site vegan restaurant. Breakfast is included in room rates but other meals are extra.
The hotel is also dog friendly.
Click here for more information and availability.

Agrivilla i Pini is a vegan hotel in Tuscany in a vineyard, nestled among olive groves.
The villa has been renovated in an environmentally friendly way, and all furnishings are made of natural materials like hemp.
There's a natural saltwater pool on site, with views of olive groves, the vineyard and the beautiful landscape.
Breakfast is provided and half-board is available. Light lunches are also available. You can also book yourself a cooking class on-site.
Click here for more information and availability.
Please note, this post contains affiliate links, meaning if you make a purchase through one of the links, I'll receive a small commission, at no extra cost to you. Thanks for supporting my blog!