Do you sleep vegan? I'm not talking about dreaming about the perfect vegan burger – I mean vegan mattresses! If you're wondering what on earth a vegan mattress is, and why a mattress WOULDN'T be vegan, it's usually because of wool, a fact I only learned a few years ago (in spite of over a decade of being vegan). But thanks to these brands you don't need to worry.
The best vegan mattresses:
Our Pick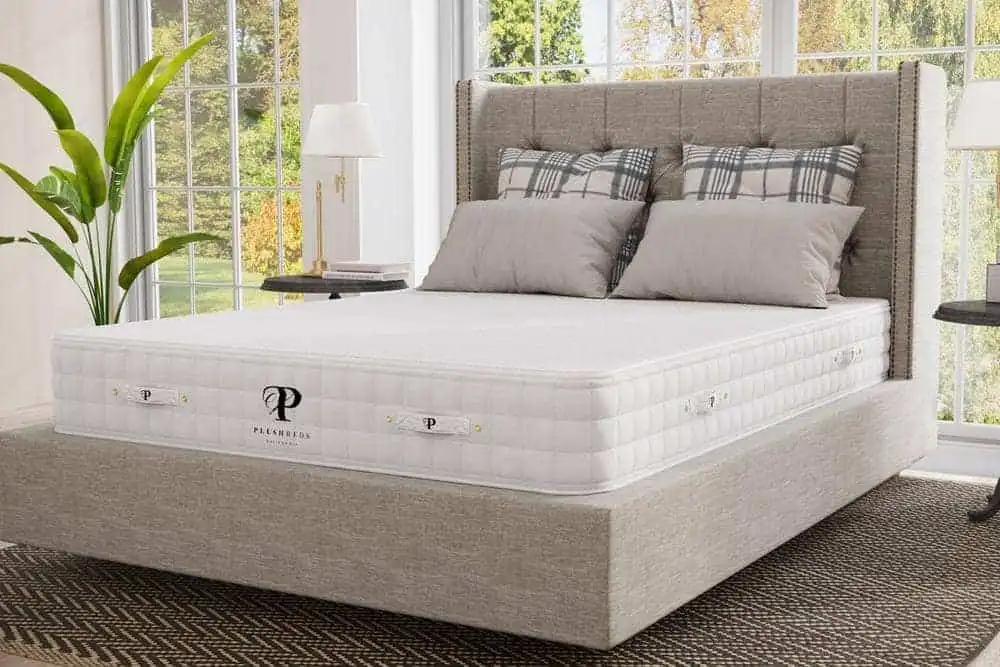 PlushBeds vegan 100% natural latex mattress
This organic latex mattress is GreenGuard Gold certified, meaning it doesn't emit harmful chemicals into the air your breathe. While a more expensive option, latex is a naturally cool sleeping surface and one of the longest-lasting mattress options. 25 year guarantee.
Check latest price
Best flippable mattress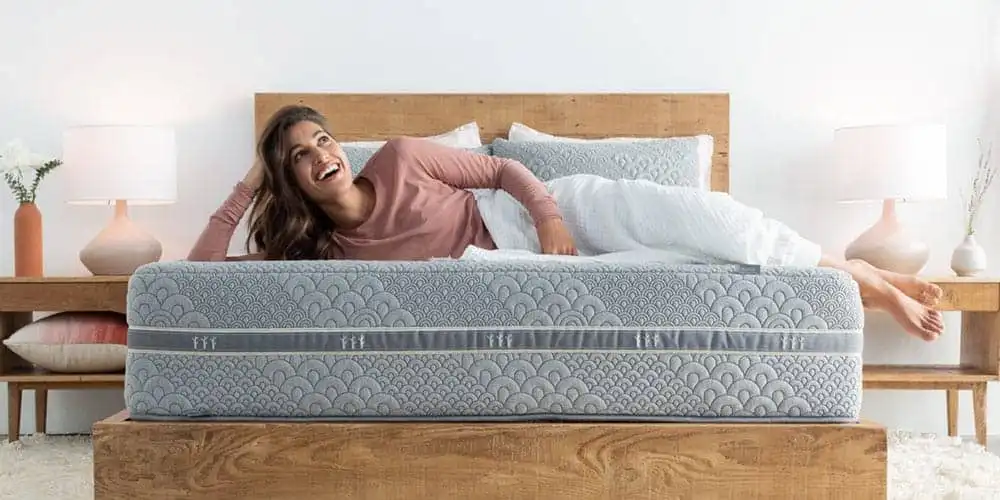 Best for light sleepers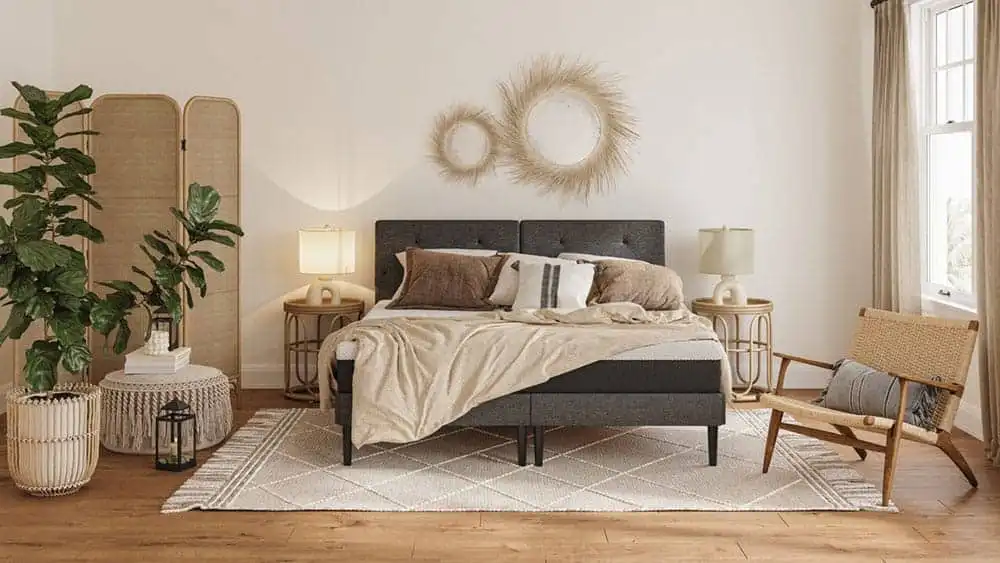 Emma vegan memory foam mattress
Zero motion transference makes this memory foam mattress ideal for light sleepers or those whose partner moves a lot. Not as long-lasting or eco-friendly as a latex mattress, but memory foam is more affordable. Suitable for all sleepers, Emma Mattresses are trusted by 2 million sleepers in 26 countries. 10 year guarantee.
Check latest price
Best spring & latex hybrid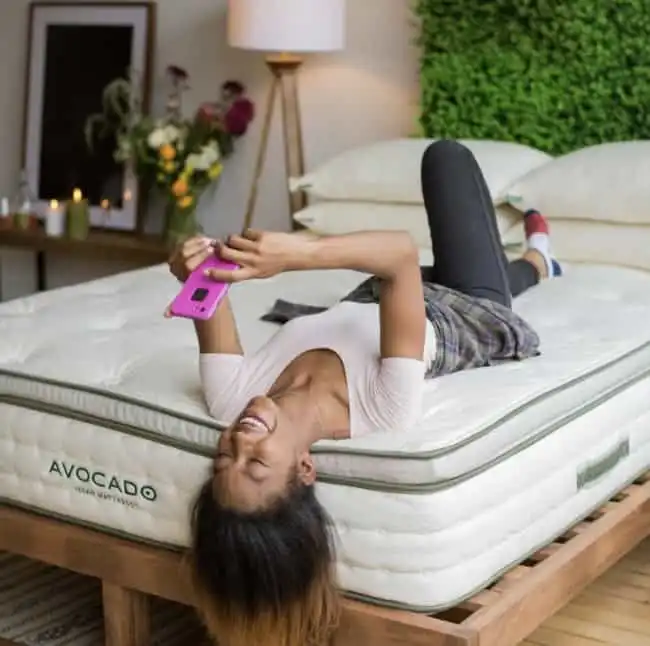 Best for wide range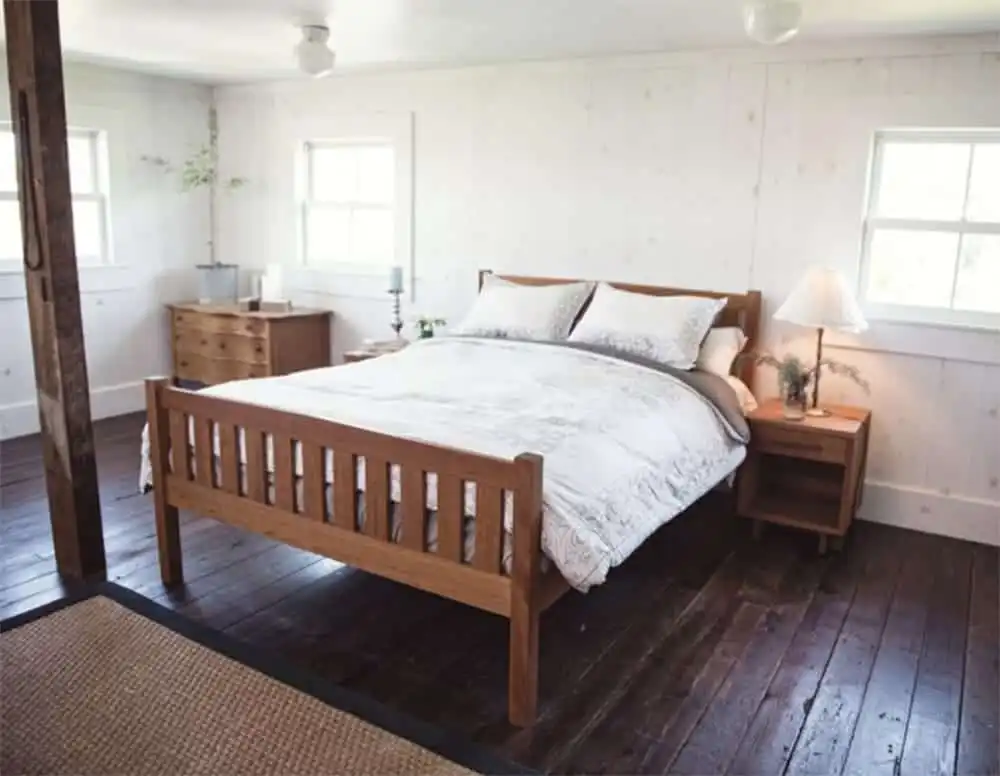 The last time I bought a mattress, I knew I wanted a vegan one (I've been vegan since 2008). I was lucky to find a wool-free one locally, but I wasn't aware of the more eco-friendly mattresses at that time.
When it comes time to replace my mattress I'll definitely be looking for a more sustainable vegan option.
Apparently, you used to have to get a wool-free mattress on prescription from a doctor (!), a fact I only learned while researching this article. Thankfully, it's much easier these days.
Mattresses are usually made out of polyurethane foam or latex and many (but not all) mattresses contain wool as well.
Thankfully, more and more mattress companies are eschewing wool and making vegan mattresses, but if you go into the nearest mattress store near you, you'll probably find they haven't (yet) put big vegan labels on their mattresses.
So I've put together this list of vegan mattresses for you!
Many on the list are eco friendly mattresses as well. Read on to see the best vegan mattress brands for your vegan beds.
Pros
✅ 100% natural organic Talalay latex, offering pressure relief
✅ GOTS certified 100% organic cotton cover
✅ Uses the PlushBeds Eco Fire Barrier (fiberglass-free & made of plant fibers)
✅ GreenGuard Gold certified
✅ No mercury, lead, heavy metals, cyanide or PBDE flame retardants
✅ Latex is a naturally cool sleeping surface, traps less heat than memory foam
✅ Choose from medium (side sleepers) & medium-firm (275lb+ sleepers, stomach or back sleepers)
✅ Made in California
✅ 25 year guarantee
Cons
❌ Expensive
❌ Not as much motion isolation (if sleeping with an active partner) as a memory foam mattress
PlushBeds' mattresses are made in the US.
The PlushBeds Natural Bliss mattress is their vegan mattress organic option, made with 100% natural GOLS organic certified latex, and a GOTS 100% organic certified cotton cover. It's hypoallergenic and wool-free and it's my top pick for your vegan bedroom.
The latex foam they use is GOLS certified organic and the cover is USDA certified organic cotton. The cover has their patented, fiberglass-free Eco Fire Barrier, made of plant-based fibers, and the cover is breathable and helps you maintain a cool body temperature.
This vegan latex mattress is also GreenGuard Gold certified, meaning it isn't emitting harmful chemicals into the air your breathe.
The layers of this organic vegan mattress are: the organic cotton cover, the Eco Fire Barrier, the 100% natural Talalay latex comfort layer and the organic Arpico latex support core.
You can choose between varying thicknesses (6″, 8″ or 10″) and medium or medium-firm, as well as the full range of bed sizes from twin to California King, which you can see here.
This vegan organic mattress doesn't contain any mercury, lead, heavy metals, PBDE chemical flame retardants or cyanide.
These vegan mattresses made in California are handcrafted and come with a 25-year warranty. They also offer a 100 night sleep trial money back guarantee.
Shipping is free in the continental US (for other areas call them).
While latex is a great eco-friendly option, if your partner tosses and turns a lot in the night, you might prefer a memory foam mattress like this one instead, as memory foam has better motion isolation than latex.
This is my top choice for the best vegan mattress. With over 200 reviews with an average rating of 4.9/5 stars, which you can read here, most customers seem to love their mattress, with comments like "it's soft, yet provides perfect support."
The only downside is price (if you're looking for something less expensive, I recommend this mattress instead), and it's best to order directly from them because if you order through a third party you might have difficult with the guarantee.
Click here to read customer reviews.
---
Pros
✅ 100% organic Dunlop latex
✅ Flippable, with softer side & firmer side
✅ Softer side with memory foam for pressure relief
✅ GreenGuard Gold certified
✅ Less expensive than PlushBeds mattress, which is also GreenGuard Gold certified (though it uses less expensive materials)
✅ No heavy metals, phthalates, formaldehyde or toxic flame retardants
✅ Made in Los Angeles
✅ 25 year limited warranty
This charcoal infused memory foam mattress is wool-free and vegan.
The Brentwood Home Crystal Cove mattress is a dual-sided hybrid mattress, with up to 975 pocketed coils. It also contains Dunlop 100% organic latex.
It's free from toxic flame retardants, heavy metals, phthalates and formaldehyde. It also has a GreenGuard Gold certification, meaning you can rest easy it's certified to not give off any VOCs.
It is made in Los Angeles and comes with a 25 year limited warranty. It's also 100% carbon offset.
Brentwood Home supports several charitable initiatives, including planting 10,000 trees, and for every bed sold they donate a ReliefBed for homeless residents and people needing shelter during a natural disaster.
Personally, I'm not very into products that proclaim they use charcoal – it seems like a trend and often meaningless – however, charcoal does absorb odours so perhaps in a mattress it's a good thing.
Because this wool free mattress is made of memory foam, it's not as eco-friendly as some other options (like this one), but it does mean that it's better suited to couples if your partner tosses and turns a lot in the night. Memory foam has much lower motion transference than other mattress materials.
Memory foam is made of polyurethane (plastic), rendering it not the most eco-friendly material. Latex mattresses are more eco-friendly, so if you're looking for the most sustainable mattress option, I recommend this one instead.
This mattress is a hybrid, meaning it has coils. Springs can provide a bouncier surface, and better airflow, than other mattress types, but it can tend to sag and doesn't tend to be as well suited to heavier sleepers. Coil mattresses also don't tend to last as long, and can be noisy, which is why some people prefer a foam mattress. This mattress is a hybrid, so has both coils and foam.
The mattress has an average rating of 4.8/5 stars with over 200 reviews.
Click here to check latest prices.
---
Avocado has one vegan & eco friendly mattress options, the hybrid organic vegan Avocado mattress.
Vegan hybrid mattress
Pros
✅ GOTS certified organic cotton
✅ PETA approved vegan
✅ GOLS certified Dunlop organic latex
✅ GreenGuard Gold certified
✅ Less expensive than PlushBeds mattress, which is also GreenGuard Gold certified (though it uses less expensive materials)
✅ Choose from the medium-firm standard, or the gentle-firm pillowtop
✅ Handmade in Los Angeles
✅ 25 year limited warranty
Cons
❌ Only comes in medium-firm or gentle-firm
❌ Hybrid, so contains coils (some people prefer a mattress without coils)
❌ Spring mattresses tend to last longer than memory foam, but not as long as all-latex like this
The hybrid mattress is a mix of GOLS certified latex, GOTS certified organic cotton and up to 1,414 support coils. The mattress is made in America, is vegan and is PETA approved. They don't use polyurethane foam, polyester or toxic fire retardants. It is also hand-tufted and GreenGuard Gold certified. It's handmade in Los Angeles.
Choose between the standard mattress, which is medium-firm and suitable for back and stomach sleepers, or the pillowtop mattress (with an additional layer of latex rubber foam), suitable for all side and combination sleepers and is gentle firm.
With over 800 reviews, this mattress has an average rating of 4.6/5, with customers saying it feels like "sleeping on a cloud."
Click here to read customer reviews.
---
Pros
✅ Zero motion transference so it's perfect if you're a light sleeper or you partner moves a lot
✅ Memory foam is good for joint or back pain, pressure relief
✅ Suitable for all sleepers (back, side, stomach, combination)
✅ Trusted by 2 million sleepers in 26 countries
✅ More affordable option (foam tends to cost less than a latex mattress)
✅ Great reviews from Emma customers
✅ 10 year guarantee
Cons
❌ Memory foam traps more heat than a latex mattress
❌ Memory foam less eco-friendly than other materials, eg all natural latex
mattress
❌ Some sleepers don't like the feel of memory foam "holding" their shape
❌ Memory foam mattresses last as long as spring mattresses, but no as long as latex
If you're looking for vegan memory foam mattresses, then look no further. Emma makes a memory foam mattress that's vegan too! (And is available in 26 countries around the world. UK readers: Click here for the UK website.)
The Emma Original mattress is made with German engineered memory foam and is suitable for ALL sleepers (back, stomach, side, combination) and body types. It also has zero motion transfer.
Trusted by 2 million sleepers across 26 countries, each Emma mattress offers climate regulation (keeps moisture and heat out), has an Airgocell foam layer for motion isolation, pressure relief from the memory foam layer and an HRX material layer for spinal alignment.
They offer free, no-contact delivery and a frontline worker discount. It has a 100-day free trial and a 10 year guarantee.
They have good customer reviews on Trustpilot, and customers are happy with their mattress. I'd just like to see a more eco-friendly option from them.
This is my top pick of mattress for light sleepers who sleep with a partner who moves a lot in the night. Thanks to the memory foam, which has much lower motion transference than latex mattresses, you'll feel their movements a lot less. Memory foam is also great if you have any back or joint pain.
However, if you tend to run hot while sleeping or live in a hot and humid climate without air conditioning, memory foam may not be for you as it traps heat.
As mentioned before, memory foam (made of polyurethane) is not the most eco-friendly option. A latex mattress like this one will stay cooler at night and is a lot more eco-friendly.
Click here to check latest prices.
---
The Futon Shop has a selection of vegan mattresses, including the Organic Cotton Plus Latex mattress, the Vegan EcoSupport latex mattress, The Vegan Tranquility spring mattress and the Vegan Cocomax coconut mattress.
All the products on the page here are vegan, and the selection includes 8 different mattresses.
The Vegan Cocomax non toxic mattress utilises GOLS certified organic coconut coir, as well as chemical free latex, PLA fiber derived from potatoes and GOTS certified organic cotton. The mattress is anti-microbrial and dust mite resistant, has an expected 20-30 year lifespan and is made with sustainable materials.
The Organic Cotton Plus Latex mattress, on the other hand, is made with certified organic cotton, 100% natural dunlop latex cores, and PLA fiber derived from potatoes.
All their mattresses come with a 30 day comfort guarantee.
Click here to see latest prices.
---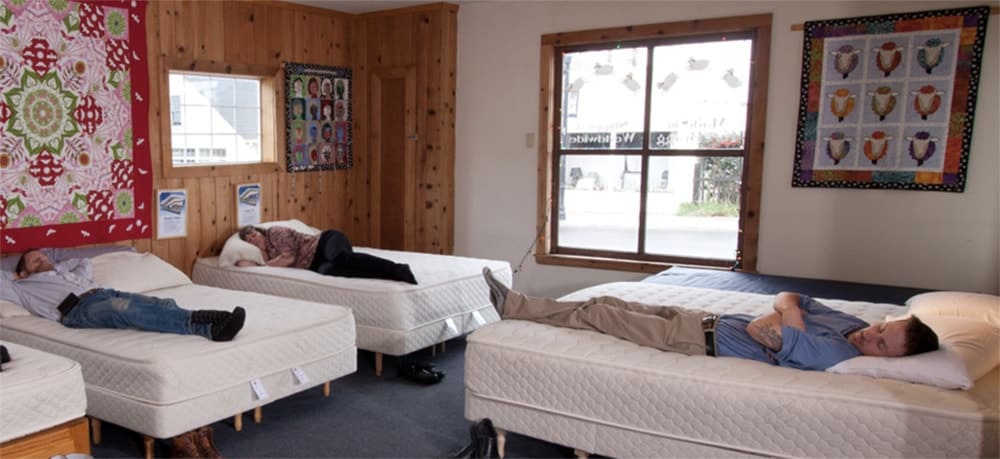 Flo Beds has three vegan mattress options: the Vegan Select Natural mattress, the Vegan Duluxe Natural mattress and the Vegan vZone natural mattress.
The Select is their original latex mattress and features 2 layers of Talalay latex and an egg crate topper covered with organic cotton.
The Duluxe comes with an additional layer of latex for extra comfort and to accommodate a wider range of body types.
Finally, the vZone is their best-selling mattress which has a custom zoned latex upper core for extra lumbar support and pressure relief.
Flo Beds is a family owned business that has been making mattresses since 1971. They have a 100 day money back guarantee and 20 year warranty.
More plant based mattress options:
Gardner mattress: organic vegan option
Naturepedic vegan mattress on request – Naturepedic will make a vegan mattress, on request only (you need to contact them and ask for wool-free vegan options)
IKEA Hirasund mattress & Tistedal topper (according to this interview with Vegconomist, these two IKEA products are vegan, if you're looking for an affordable vegan mattress option)
Cozy Pure (on request) – Cozy Pure will make a wool free vegan mattress on request
Looking for an ultra-cushiony mattress topper to ease your joint pain with your current mattress or to go with a new mattress?
This vegan down alternative mattress topper from Plushbeds is soft and cushiony, as it's made of a warm, cozy vegan down alternative made of microfiber and covered with cotton, which is breathable.
The down alternative is 0.9 denier, hypoallergenic, and 3 inches high. While it's warm, they say you'll stay cool thanks to the cotton cover.
While I haven't tried this topper, it's made of the same microfiber material as my duvet, and I can confirm it is indeed incredibly soft, cozy and pillowy.
Since it eases pressure, it's good for side sleepers or if your mattress is too firm for you.
It has excellent reviews, with an average of 4.9 out of 5 stars with 7 reviews. Reviewers praise its softness, saying they sink into their bed.
Vegan mattress UK options: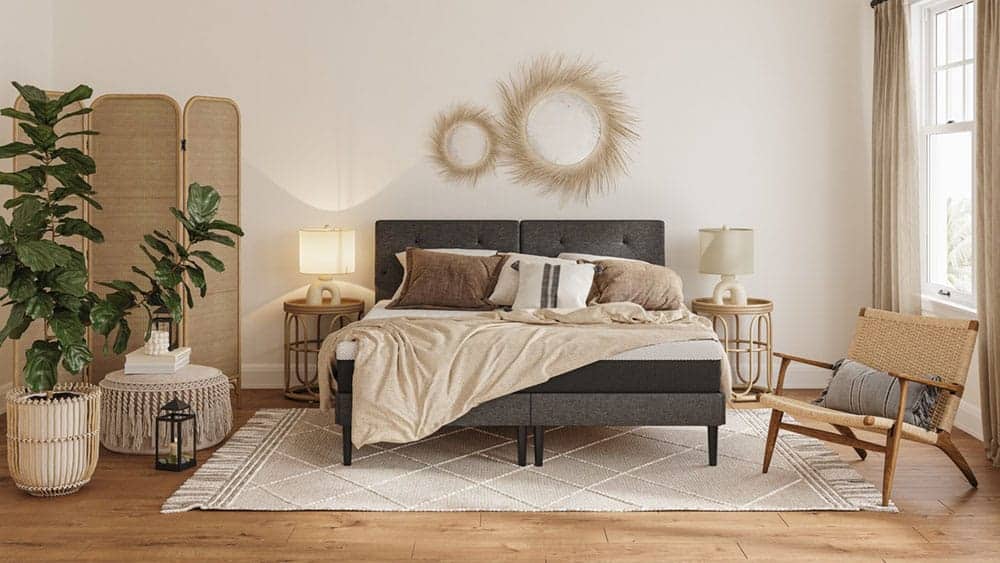 Best: vegan mattress UK
Emma memory foam mattress, which is available in 26 countries worldwide, is vegan.
The Emma Original mattress is suitable for all sleepers, whether you sleep on your back, side or stomach, and is ideal for you if you wake up easily because it has zero motion transfer.
It's also perfect if you prefer a memory foam mattress but tend to sleep hot, because it offers climate regulation, keeping out moisture and heat. It has an Airgocell foam layer to eliminate motion transfer.
It also has offer spinal alignment from its HRX layer and pressure relief from the memory foam layer.
Trusted by 2 million sleepers across 26 countries, it has a 200-day free trial, hassle-free returns and a 10-year guarantee.
They offer free, no-contact delivery. They give a key worker discount and a student discount.
This is my top pick of UK vegan mattresses.
Click here to see latest prices.
More vegan mattresses UK:
Cottonsafe vegan mattress (Vegan Society certified)
IKEA: Hirasund mattress
IKEA vegan mattress topper: Tistedal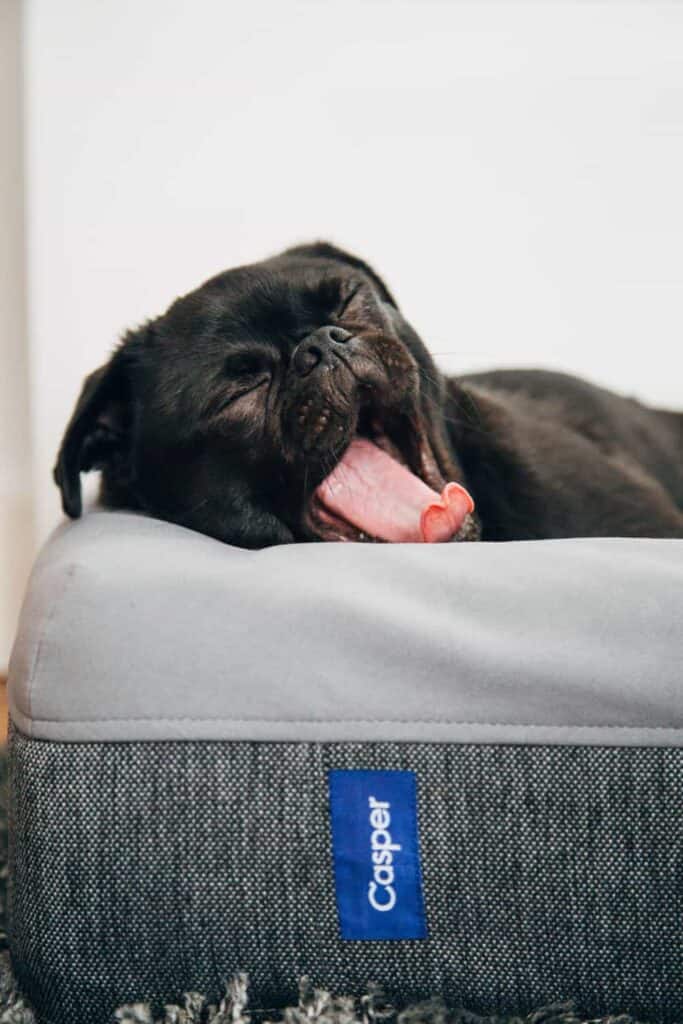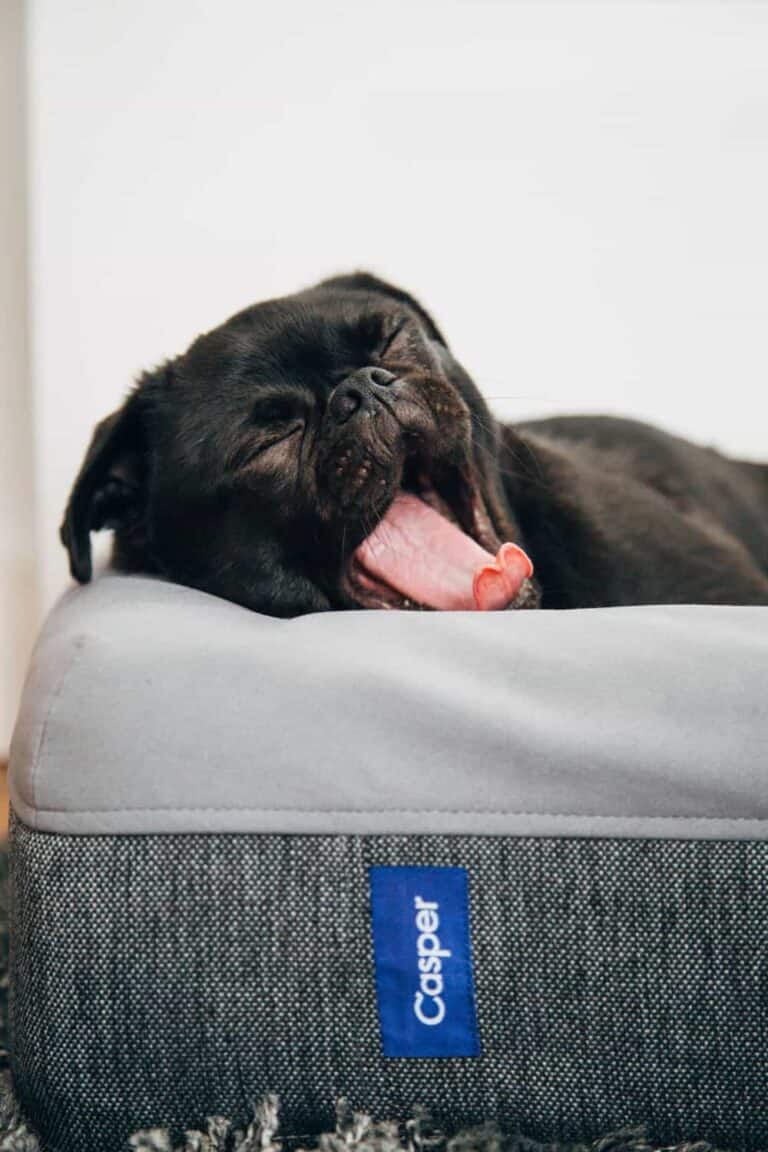 FAQ
Are mattresses vegan? If not, why aren't mattresses vegan?
Some mattresses are vegan! However, some aren't, usually due to wool being used as one of the layers or for the top covering — because it's breathable and therefore good for temperature regulation.
Thankfully, many mattress manufacturers now offer an alternative with cotton or organic cotton, which is a naturally breathable and vegan material!
Wool is also sometimes used in mattresses as a fire retardant in lieu of chemical fire retardants.
Vegan-friendly mattress manufacturers have found a number of alternatives, thankfully, such as PlushBeds Eco Fire Barrier, using plant-based fibers as a fire retardant.
Avocado mattresses use graphite instead of wool; graphite powder is naturally fire resistant.
Some mattresses also contain down or feathers in the mattress topper. As well as not being vegan, have you ever had the experience of a feather poking you from inside a pillow or duvet? It's really unpleasant and thankfully the best vegan beds are even more comfortable because you are guaranteed not to have a feather scratch you in the middle of the night!
The vegan mattress options in this post are free from animal products and instead use materials like organic latex, organic cotton, hemp, coconut and/or memory foam instead.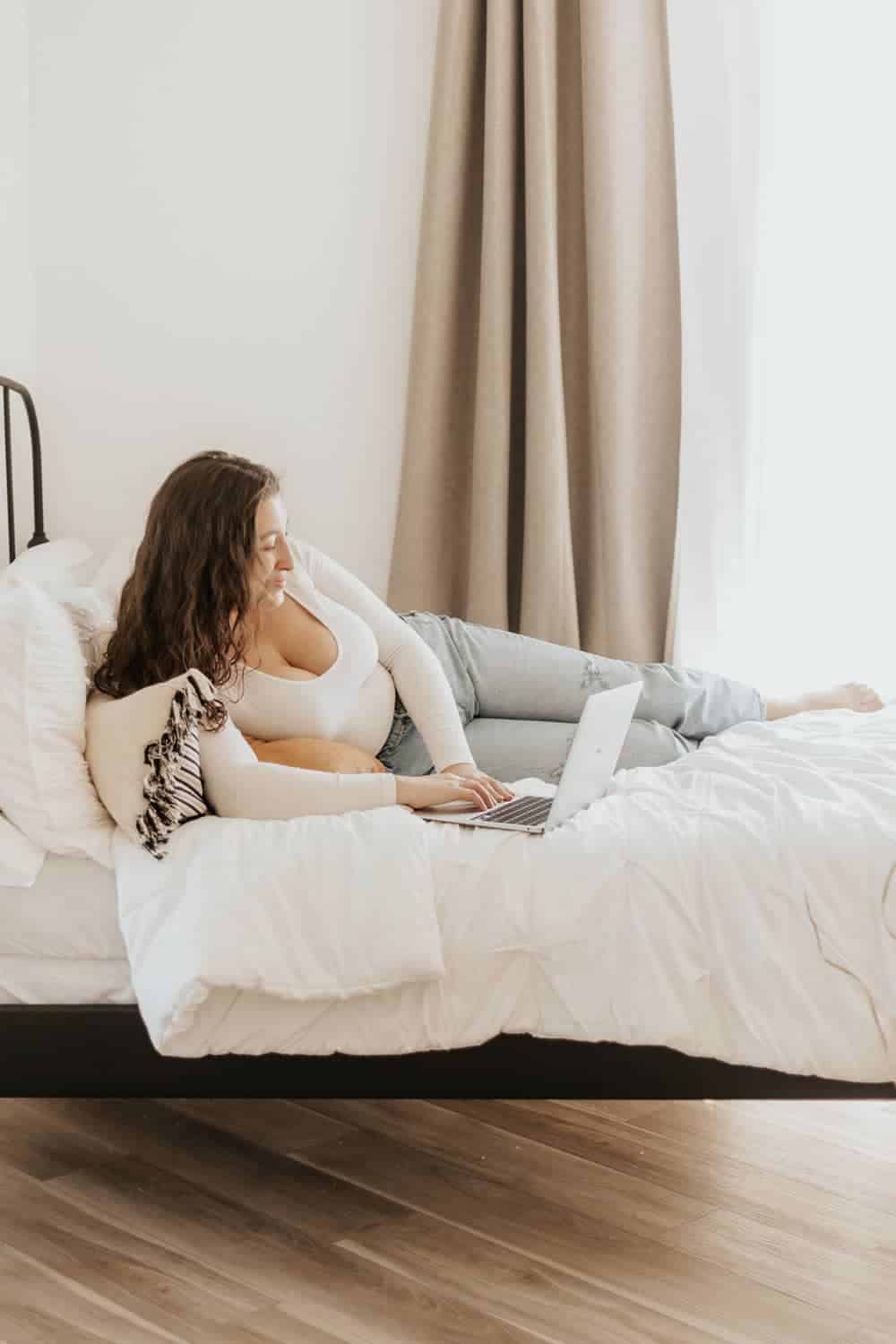 What makes a mattress vegan?
A vegan mattress is, simply, a mattress free from any animal products. Some mattresses on this list have even been certified vegan by PETA or the Vegan Society.
When buying a mattress, check if it contains any animal products (most commonly wool or down/feathers).
While mattress shops haven't started labelling vegan mattresses (yet), you might be able to find an accidentally vegan mattress at a mattress shop near you. Or, choose from the list in this post and order your mattress online!
Most come with a trial period so you can return them if you need to; so even if you don't get to try them out in-store you won't be stuck with one if it doesn't work for you.
Is memory foam vegan? What is a plant based memory foam mattress?
Memory foam is vegan; it's made out of polyurethane. So, you can't rest assured a memory foam mattress is vegan, if perhaps not the most eco option.
A plant based foam mattress is a relatively new invention wherein part of the memory foam is made out of bio-based oils and is purported to be more eco friendly, but this can vary by the percentage of bio oils used so I recommend checking this.
If you're looking for a more eco friendly mattress option the best option is natural latex and organic cotton, like this PlushBeds mattress.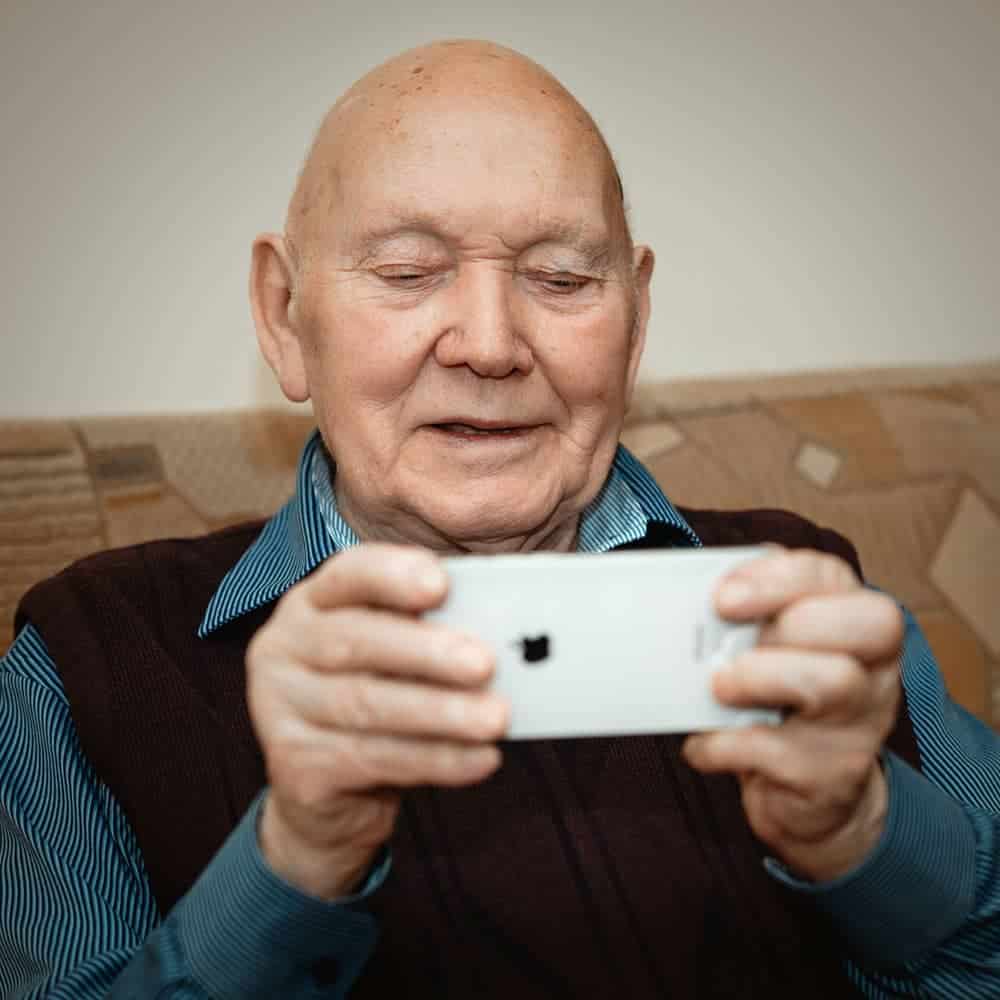 Are Nectar mattresses vegan?
Nectar says their mattresses are eco-friendly and made with tencel and a vegetable-based polyurethane cover, cotton, wood-based cellulose, gel memory foam and base foam, but they don't use the word vegan, so it's best to ask about the model you're looking at to be sure. Try Emma mattresses instead, as they're vegan.
Are Casper mattresses vegan?
Casper's UK website states they are vegan, so yes – in the UK!
Are Emma mattresses vegan?
Yes! Emma mattresses state on their FAQ that their mattresses are 100% vegan and free from animal products.
Is Avocado mattress vegan?
Some of Avocado's mattresses are vegan but not all! They have one vegan mattress that is very clearly called vegan (kudos to them for this!): the Avocado vegan mattress. This is their wool-free vegan option.
Be sure to select the vegan mattress! They used to have a second vegan model but have discontinued it as they say they're modifying the range (fingers crossed they come out with more vegan models).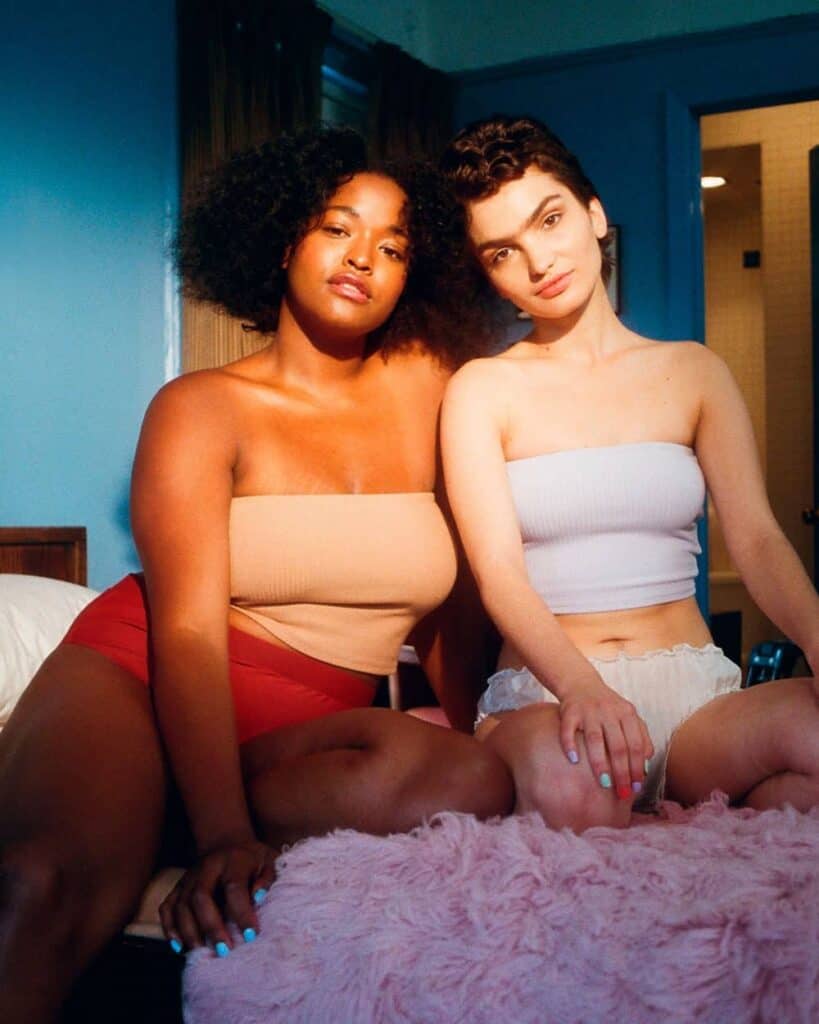 What should you look for in a mattress?
There are a few factors to consider when looking at a mattress and certain kinds of mattress (material/type and firmness) better suit back, side and stomach sleepers or combination sleepers, and also depending on the weight of the sleeper. First of all, mattress type:
Innerspring – these were traditionally the most popular but other types have become more popular in recently years. They tend to be less expensive but don't always have the best motion isolation or pressure relief.
Foam – memory foam mattresses have become very popular in recent years. They tend to mould to the body and thus offer good motion isolation as well as pressure relief; they're good for couples and side sleepers.
Hybrid – these have a combination of springs and foam or latex. They are good for heat dissipation and also offer a bit of bounce. They're good for all positions of sleepers, depending on sleeper's build.
Latex – natural and organic latex is a great option for eco-friendly mattresses. They have a good bounce, tend to last a long time and offer some contouring to the body.
Airbed – the first thing that springs to my mind when I hear airbed is an inflatable mattress used for guests or camping, but airbed mattresses have air as their support core with other layers. They are good for couples because each can set the firmness on their own side.
Firmness
Another factor to consider is firmness. Mattress firmness is measured on a scale of 1 to 10. Different levels of firmness suit different builds of sleeper as well as sleep positions. However, it's also down to individual preference and may vary depending on preference and other factors such as injuries or back pain.
Side sleepers generally do better with a softer mattress.
Back sleepers tend to prefer a medium firm mattress.
Stomach sleepers, on the other hand, benefit from a firm mattress, as do those who have back pain or weigh over 230 pounds.
Combination sleepers should choose based on the position they most frequently sleep in during the night, or go for medium to medium firm as a compromise.
For couples in which one partner tosses and turns a lot, a medium firm mattress tends to isolate motion better, as do memory foam, latex and innerspring mattresses.
Airbeds with dual chambers allow you and your partner to choose the firmness of your preference on your side of the bed.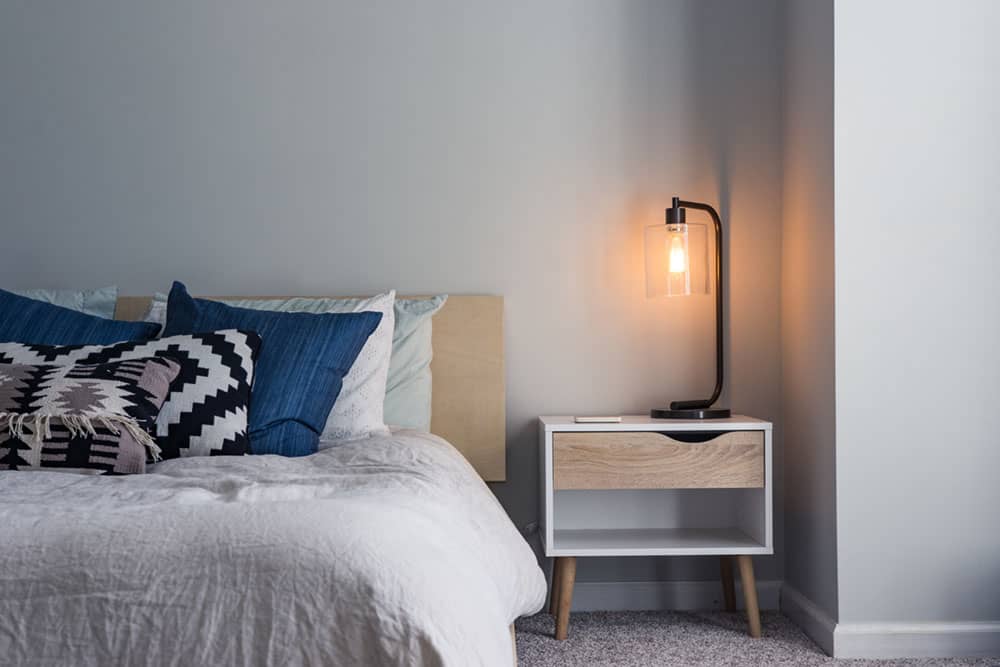 Allergy considerations
You may also want to consider allergies. Latex and foam are both antimicrobial and dust mite resistant, and be sure you use an allergen free cover (organic cotton is good for many people).
Eco-friendliness
If you're looking for an eco-friendly option, natural organic latex and organic cotton are great picks, as is hemp, a very eco-friendly material.
Look for certification such as GOLS organic latex and GOTS organic cotton.
If you're concerned about chemicals and VOCs (volatile organic compounds) look for certifications such as CERTI-PUR or GreenGuard Gold.
Durability
I also recommend (whether for eco reasons or budget reasons!) purchasing the best quality, longest-lasting mattress you can afford.
Many come with long-term warranties which is a good sign. A good mattress should last you many years.
To make your mattress last longer, rotate it head to toe (if suitable for the type of mattress you have), use a mattress protector, regularly wash bedding, use the proper support/base and clean your mattress with the vacuum (as well as cleaning up any spills as needed).
While rotating the mattress head to toe is a good idea, flipping it over may not be. Many older mattresses needed to be flipped, many newer ones have a comfort layer that mean they shouldn't be (the comfort layer is meant to be on top), so check your mattress type.
Pin this for later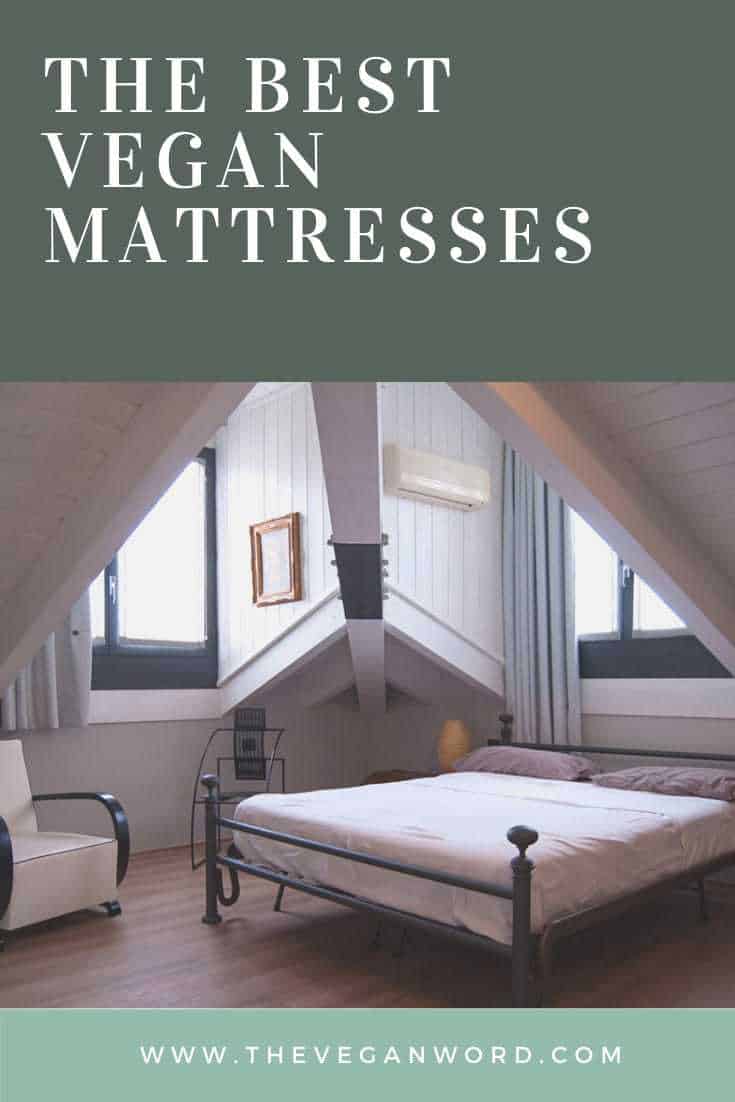 Looking for more vegan decor? Check out my guides to vegan furniture and to all vegan sofas. Find my more specific guides to vegan leather sofas and vegan leather chairs.
If you want to make your bedroom extra cosy, find my guide to vegan candles.
Want to veganise your wardrobe too? I've got guides to vegan clothes, vegan shoes and vegan handbags.
Find all my vegan lifestyle guides.
Main photo: Photo by Antonio Caverzan on Unsplash