Finding the right vegan leather sofa for your living room can be a tricky task. Having bought my fair share of vegan leather products over the years (I've been vegan over a decade now!), I know it can be a challenge finding vegan alternatives. Thankfully more and more brands are offering vegan options, but it's not always easy to find what you're looking for so to make things easier I put together this list of vegan sofas.
To see my guide to vegan sofas, both leather and non-leather, click here.
The best vegan sofas:
Our Pick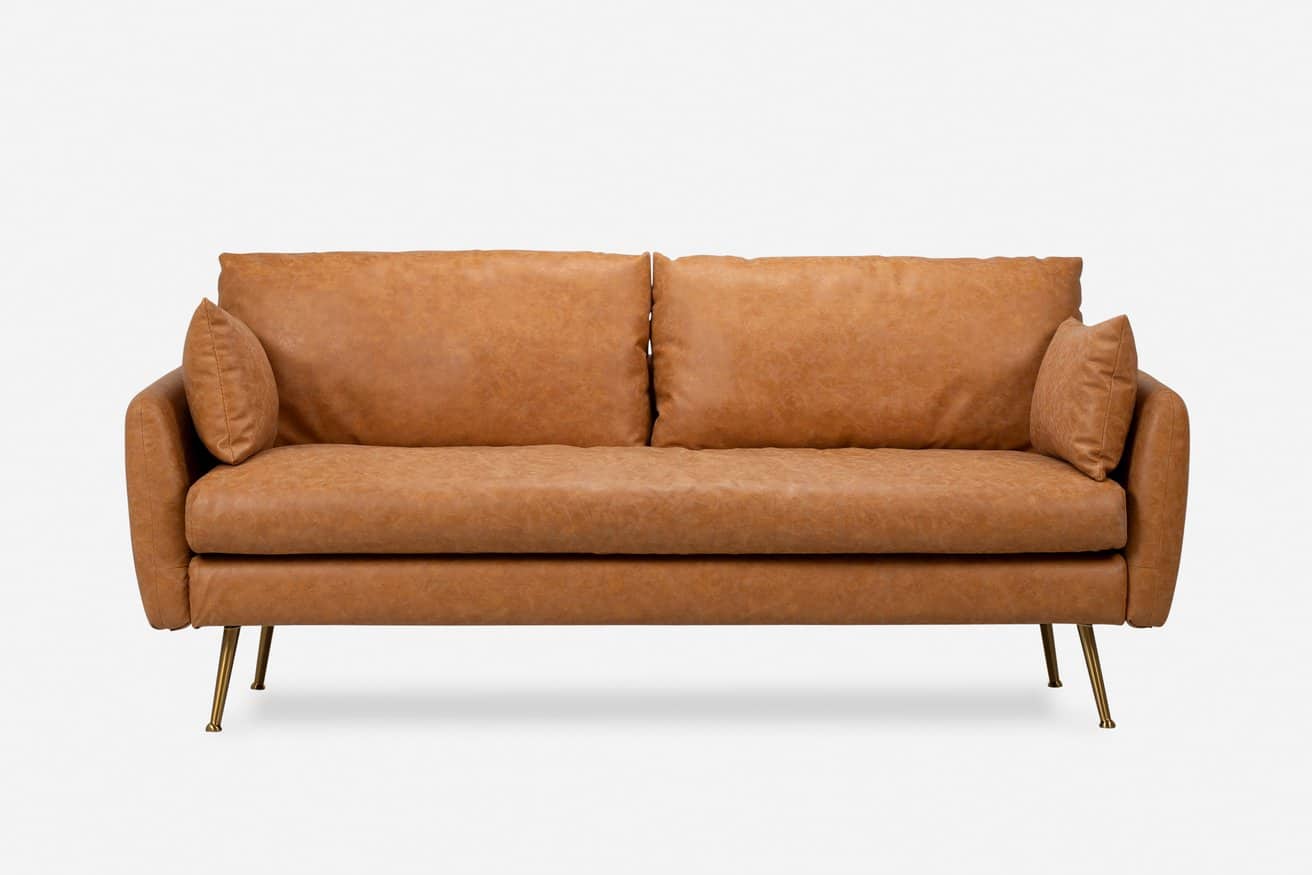 Best sectional
Best for sustainability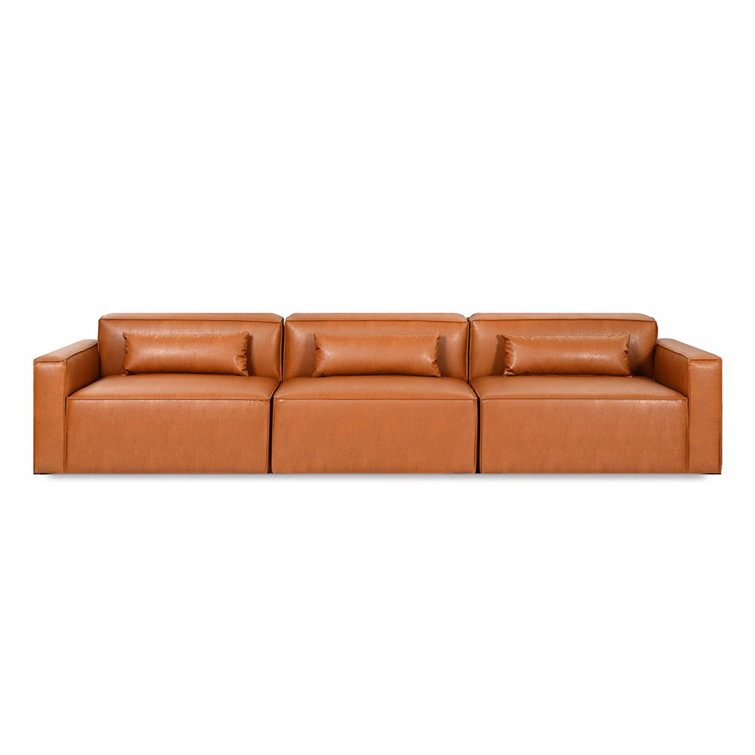 Best designer sofa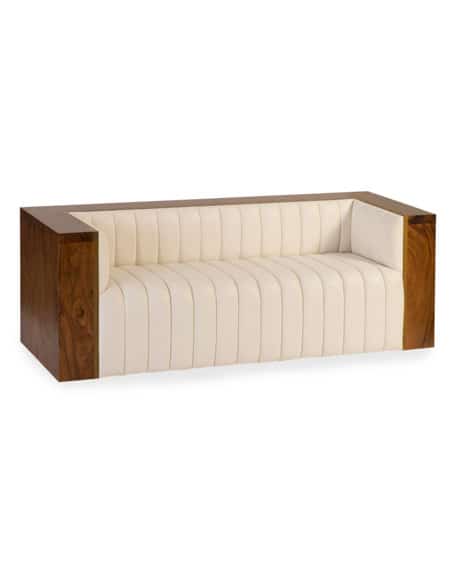 Affordable option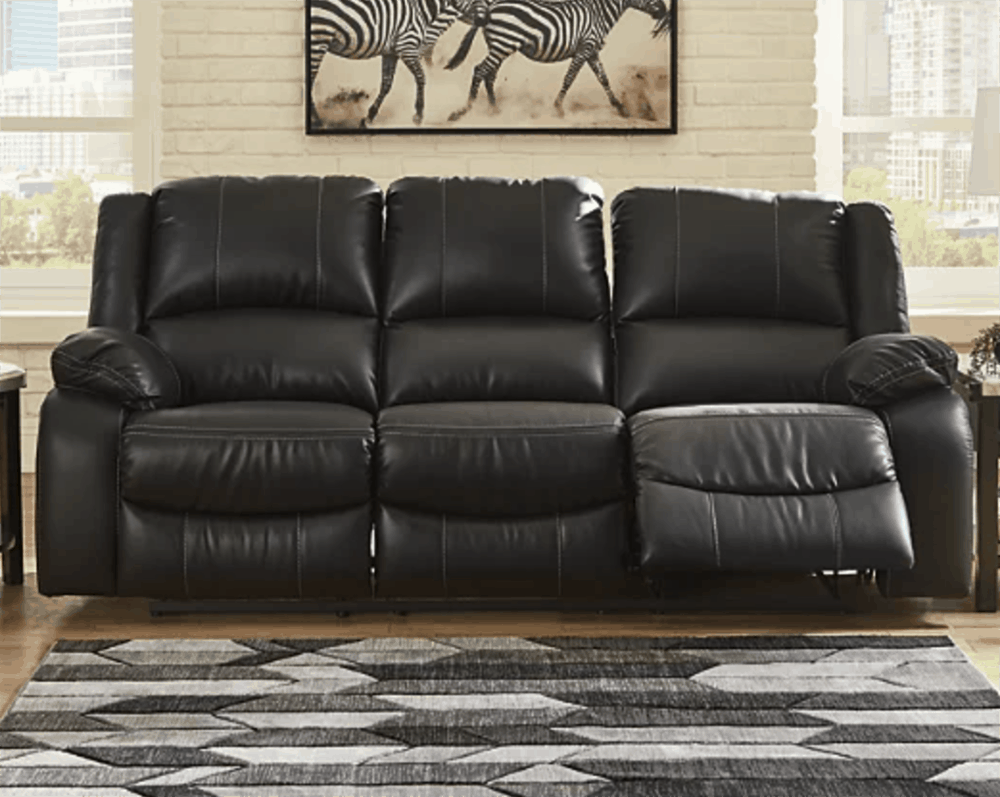 Best eco friendly vegan sofa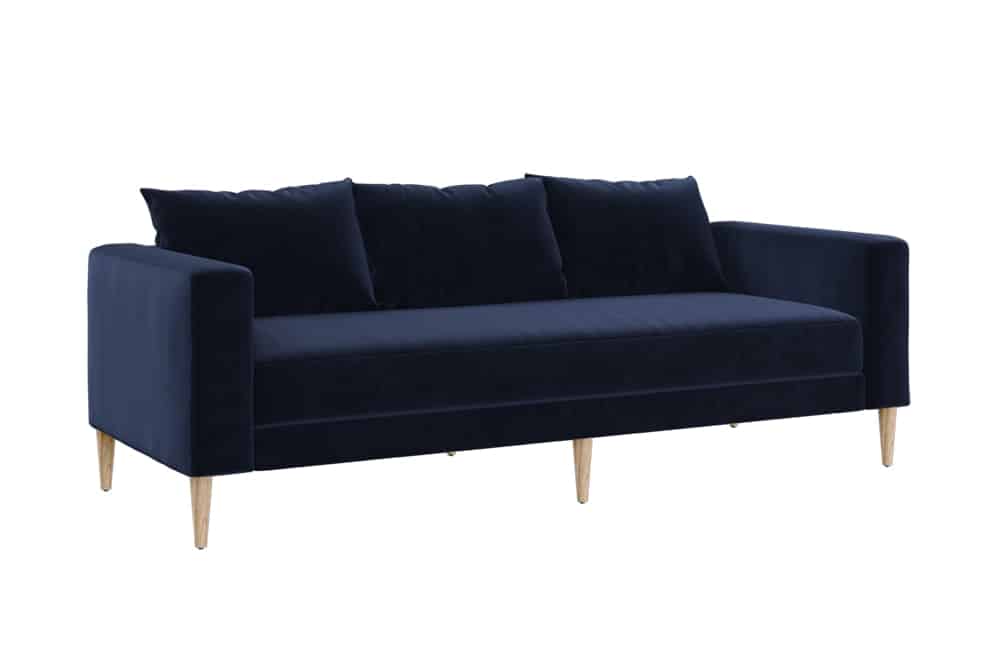 Sabai recycled velvet sofa
Made of recycled velvet & FSC-certified wood, this is the best non-leather, eco-friendly vegan sofa option. Easy to clean and to repair (replacement parts available to purchase).
Check latest price
Best in UK/Europe:
Best in Australia:
If you go in a furniture store near you, it might not be clear which sofa is made of animal leather and which is a faux leather sofa, and employees don't always know which ones are vegan leather sofas.
However, there are plenty of options for a vegan leather couch, and it's easy to find the best vegan leather sofa online!
In this article, I'm covering the top brands for vegan leather furniture, plus vegan and sustainable sofa options.
According to this sofa maker, vegan leather is incredibly durable and resistant to scratches, making an artificial leather sofa a good option for people who have dogs or cats.
Vegan leather has even reached the realms of luxury furniture, with renowned designer Philippe Starck designing a sofa made of vegan apple leather for an Italian furniture showroom (unfortunately, it's no longer available as far as I can tell). However, if you're looking for a designer vegan leather sofa, I recommend this modern sofa from Horchow. There's also now an apple leather sofa available too, from Gus Modern.
Read on for the best vegan leather couch brands.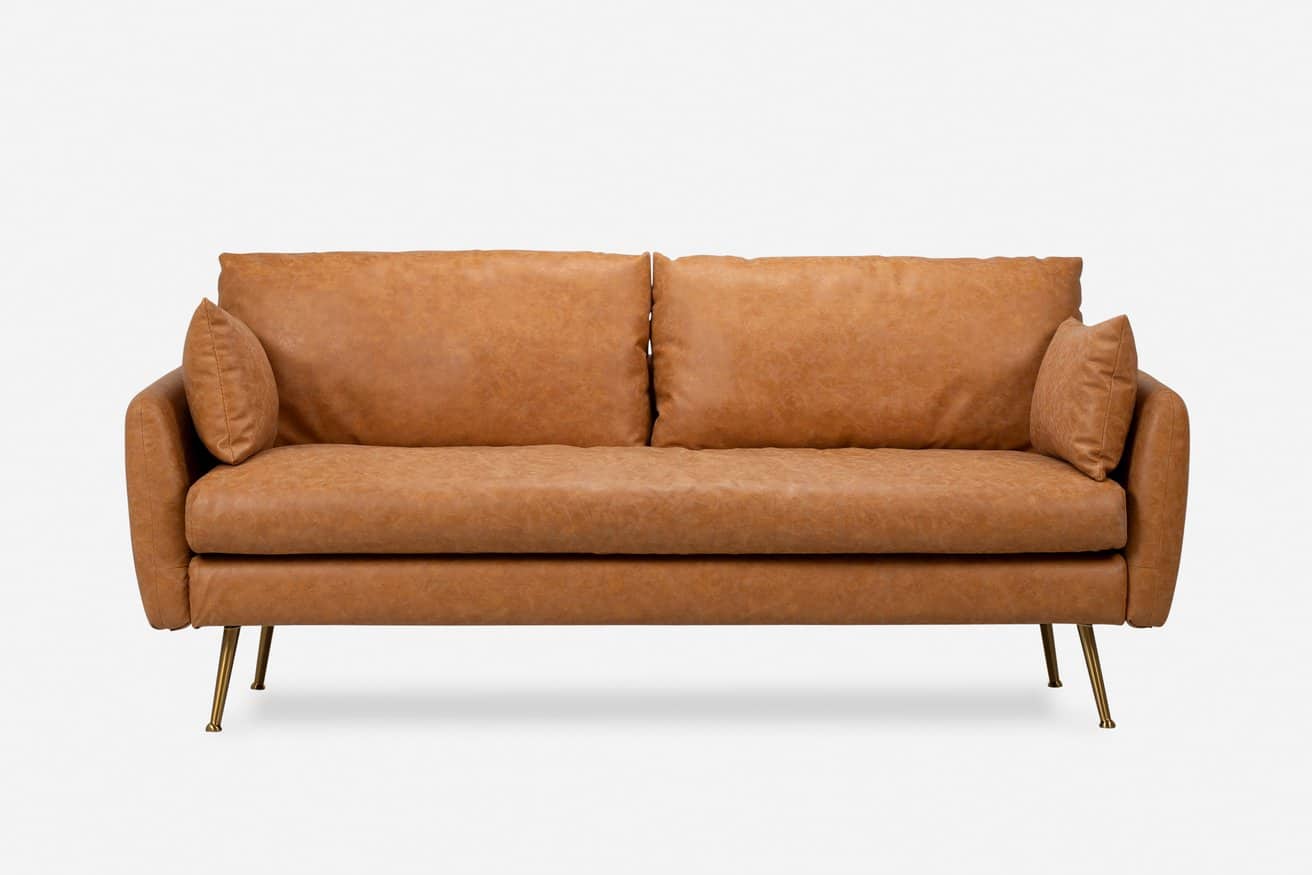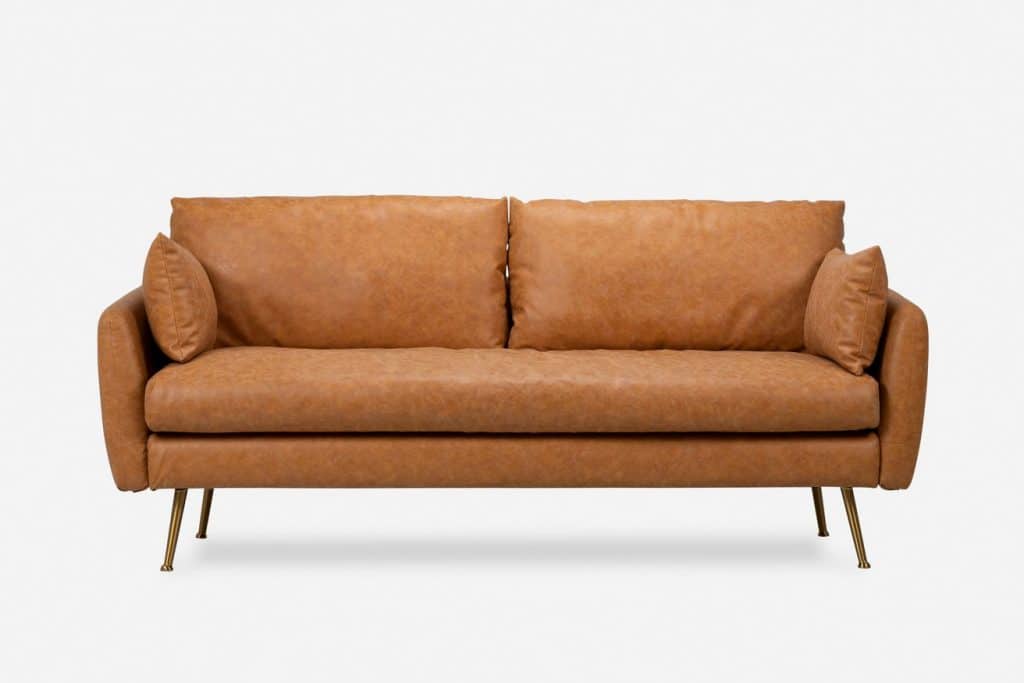 Albany Park is a furniture company started by former NFL football player Darryl Sharpton and his wife Jessica. Their aim was to simplify buying a couch by creating just a few options and selling a 'couch-in-a-box' online that would be easy to assemble at home.
Their sofas come in boxes that are easy to move around tight corners, and they say you can put together the sofa in just 15 minutes, though some reviews say it took them around an hour.
This is the best faux leather sofa option in my opinion and the classic choice – the Albany sofa, a distressed brown faux leather sofa. Their vegan sofa options are all part of the Albany collection. The Albany collection sofas come in distressed vegan brown leather and the cushions are a medium firm density.
Note: I was informed by customer service by email (January 2022) that the Park collection and Kova collection both contain feathers, while the ALBANY collection is feather-free. Please be sure to look only at the Albany collection sofas (that I've linked here) for the fully vegan sofas!
The Albany tan vegan leather sofa has a sturdy kiln-dried wood frame, and the vegan leather cushions have a mesh backing for breathability. You can choose between two styles of sofa legs to go with your brown vegan leather couch – stainless steel legs in a gold finish or tapered wood legs in a midcentury modern style. They also have matching loveseats, chairs and ottomans here.
The cushions are made of pocket coils, high-density foam and mattress-quality memory foam for comfort. The sofa will support up to 900 pounds.
The Albany sofa has over 300 reviews and an average rating of 4.5/5 stars, with most reviews saying it's comfortable and looks great in their space.
If you have pets, you'll be happy to hear that many customers say they haven't found any marks from their animals, but the material isn't designed to be scratch-proof.
This is my pick of best faux leather couch.
---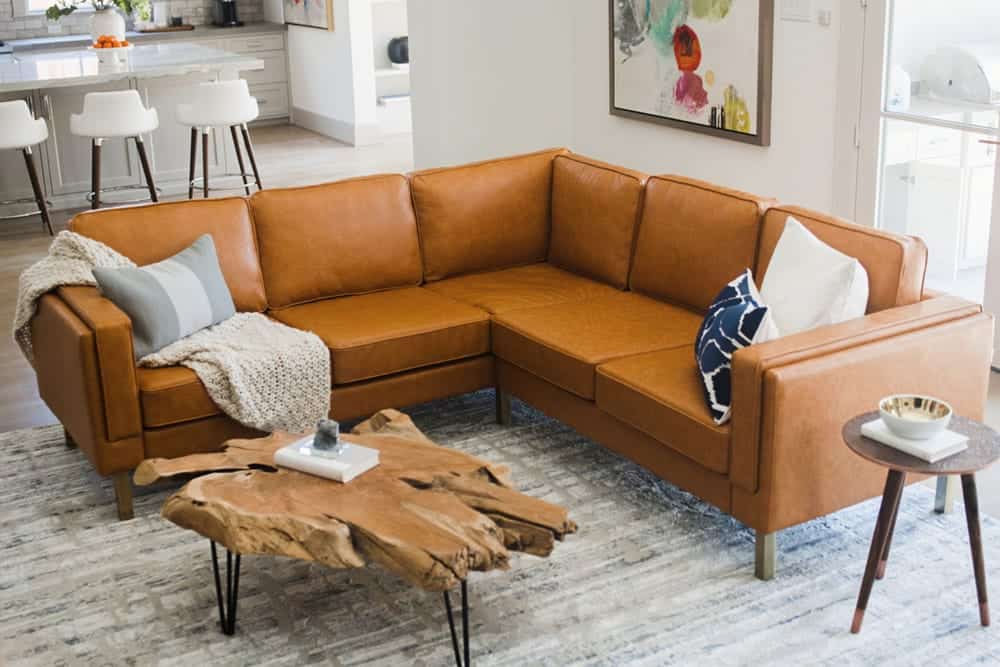 If you're looking for a vegan leather sectional sofa, the Albany corner sectional vegan couch comes in fabric options or a distressed vegan leather.
The faux leather sectional is a corner sofa and like all of Albany Park's furniture, designed to be easy-to-assemble and ships in boxes that move through tight spaces easily.
This brown faux leather couch is made with mattress-quality memory foam and is a medium-firm density. You can choose between polished gold toned stainless steel legs or tapered wooden legs in a midcentury modern style to go on the faux leather sectional sofa. The fabric cushions on the fabric-based sofas are reversible, while the vegan leather cushions have a mesh backing for breathability.
As mentioned above, the Albany Collection is Albany Park's selection of vegan couches. The Albany collection (unlike their other collections) is fully feather-free.
The full vegan Albany range, including side chairs, a loveseat and ottoman, can be found here.
Most customers had glowing reviews for the sofa, but one complaint was that it took longer than they said to put it together. So be sure to budget around an hour for assembly.
This is my pick for best faux leather sectional.
---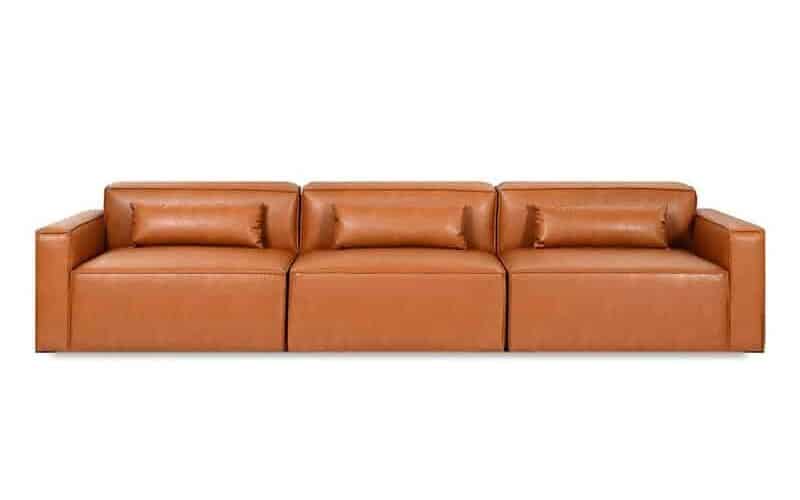 Looking for a vegan leather sofa that will not only look great, but is really sustainable? Gus* Modern created this modern piece with apple leather, a durable, sustainable alternative to leather using waste from the food industry.
Apple leather is an eco-friendly option. While polyurethane, the most common vegan leather, is more eco-friendly than animal leather, apple leather takes it a step further and is even more sustainable than polyurethane. Apple leather is a bio-based material and it's durable and UV resistant.
While this sofa design is new and doesn't yet have reviews on Wayfair, its manufacturer, Gus* Modern, has over 2,500 reviews and 4.7 stars/5. Customers praise their sofas for their durability and holding their shape well.
It comes in brown or black vegan apple leather (as well as fabric options). Both are stain- and water-resistant.
It's filled with fiberfill synthetic down made of recycled plastic bottles diverted from landfill and the ocean, and the legs are FSC-certified hardwood.
It's part of their modular collection, so you can get different pieces and arrange them in multiple different configurations, or change the configuration later if you move or update your room.
Gus* Modern won the Vegan Homeware Award for Innovation from PETA in 2021 for their apple leather range.
This sofa is my top pick for sustainability.
---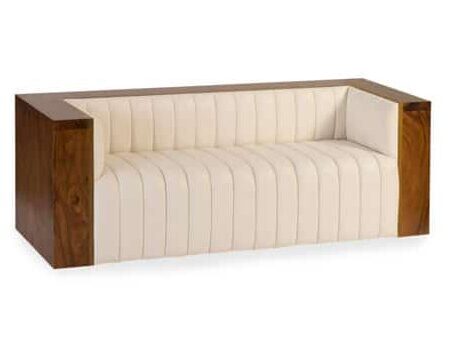 If you're looking for a designer vegan sofa, this modern vegan leather sofa fits the bill perfectly.
This stylish sofa has been designed to last through the ages and be passed down from one generation to the next.
Inspired by furniture in boutique hotels and a contemporary and artful approach, this handcrafted sofa is made with an acacia wood frame, brass finish metal edging and a polyurethane faux leather seat.
The artist who designed it is Yuri Zatarain, from Guadalajara, Mexico, whose works have been featured in galleries worldwide. He works with natural materials such as wood, clay and iron and is inspired by nature and cultures worldwide. This piece was inspired by travel, sustainable style and his love of culture.
You can find out more about Yuri, and this design, here.
---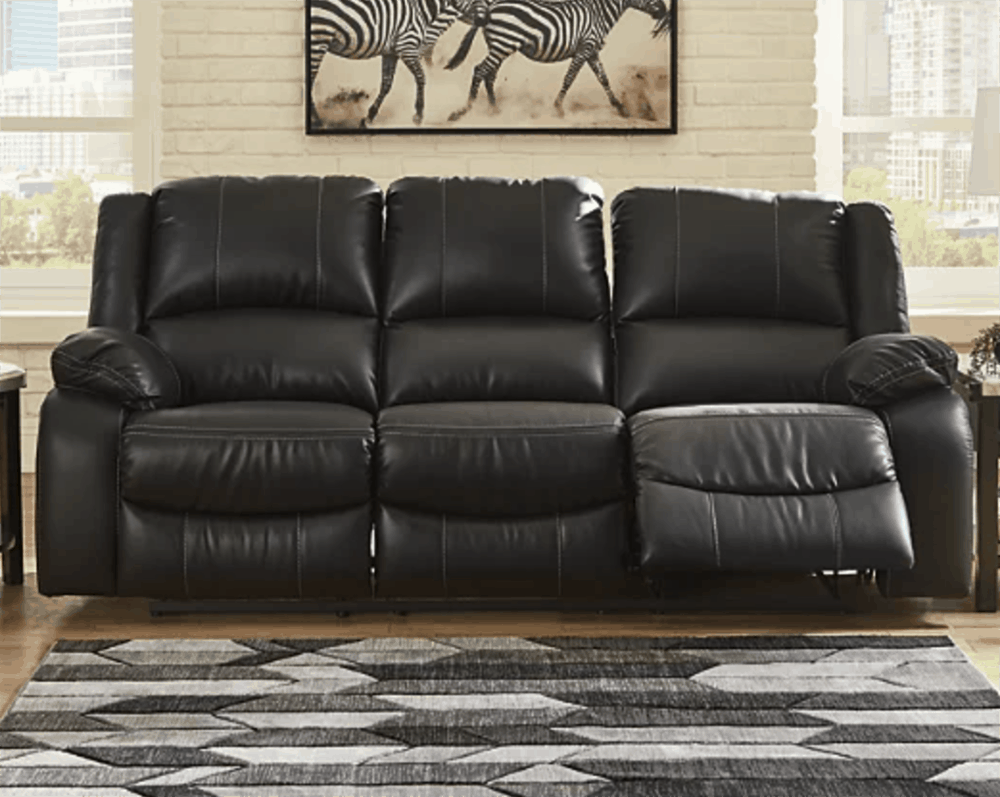 Major retailer Ashley Furniture has helpful section on their website of faux leather sofas & couches, which you can find here.
From this classic look black faux leather sofa to this vegan leather recliner sofa, there's an Ashley faux leather sofa for any style you're looking for. There's even a vegan leather sleeper sofa.
Most of their sofas are very affordable, making it a good option if you need a sofa on a tight budget, though some reviewers stated their sofas weren't the most comfortable.
---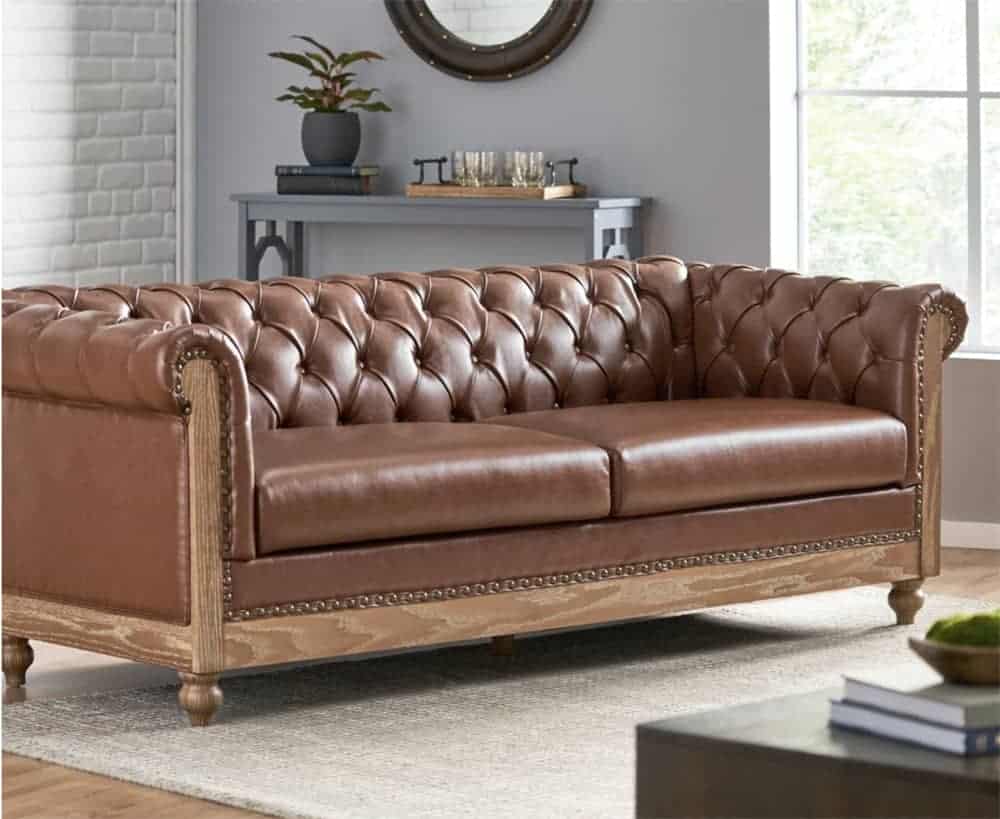 If you're looking for vegan leather couches on Overstock, they also helpfully have a section dedicated to faux leather sofas here.
Whether you're looking for a vegan leather sectional, futon or a vegan Chesterfield sofa, Overstock has a wide ranges of options.
This Castalia vegan leather Chesterfield sofa captures the classic Chesterfield look in faux leather form. It's also available in a range of shades, from dark brown and cognac brown to black, beige or charcoal. Reviews were generally positive, but said the sofa was shorter than a standard sofa and that the very heavy boxes must be carried in by yourself as the delivery drivers won't carry them in. Another issue was that the boxes came in multiple shipments so you have to wait to put the sofa together until the rest of the boxes arrive.
---
More options
Looking for a cheap faux leather sofa? It might not stand the test of time, but you can find vegan leather sofas on Amazon here.
IKEA also have some vegan leather sofas here.
Eco friendly vegan couch options
If you're looking for a vegan sofa that will stand the test of time, and aren't set on vegan leather, then there are plenty of vegan sustainable sofa options! These companies use FSC certified wood, recyclable materials for legs, linen or other eco friendly fabrics or are known for their durable, high-quality and long-lasting designs.
While many people choose leather sofas in the hopes of them lasting longer, or being more durable for kid and companion animals, vegan leather sofas do have some disadvantages. Just like animal leather sofas, they can get sticky and sweaty (gross!) in the summer. So, maybe a fabric sofa will suit you better. You can find very durable fabric sofas that will stand up to kids and pets, and a quality one will last you many years to come.
Plus, you have more options for eco friendly sofas when it comes to fabric sofas (I couldn't find any vegan leather sofa manufacturers who specialise in sustainable sofas). Here are a few.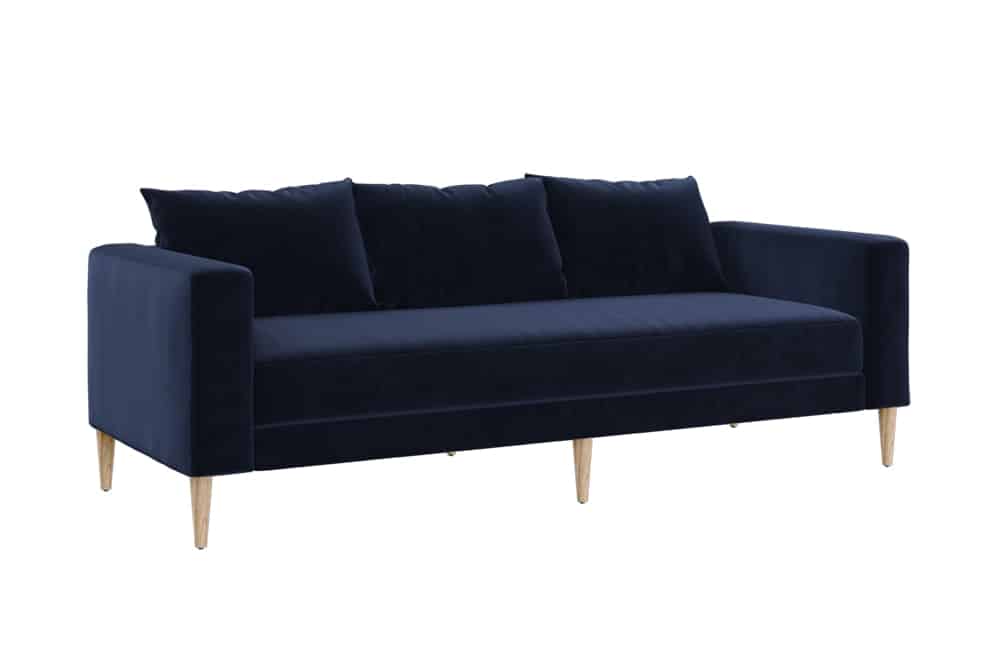 Sabai makes eco friendly home products and I love The Essential sofa in recycled velvet.
The legs are made of FSC certified wood and the fabrics are made with recycled/upcycled materials. Choose from recycled velvet fabric made with 100% recycled plastic bottles or upcycled polyester, made with 100% olefin, an extremely durable, stain- and scratch-resistant fabric. The fill is certified CERTIPUR high-resiliency vegan foam and the pillows are recycled fiber fill.
They don't use any formaldehydes or toxic flame retardants.
Sabai's aim is to reduce waste and so their sofas are built to last for years, and they also run their Repair Don't Replace program (so you can replace or upgrade parts), which is I believe is what all furniture companies should be doing. You can also resell your used sofa when you're ready to move on through their Sabai Revive program. You can also shop their secondhand sofas here.
Plus, this sofa is a beauty. Sabai also has a sectional style sofa, loveseat and ottoman.
This is my top pick for an eco-friendly sofa.
The Essential sofa has nearly 50 reviews and an average rating of 4.9/5 stars. People love how easy it is to clean and that it's machine-washable (many reviewers have kids and dogs and say it's easy to clean). They also rave about how great it looks and how comfortable it is. One downside is that it is made-to-order and a few people mentioned it can take awhile to reach you, and also that it takes awhile to put together.
---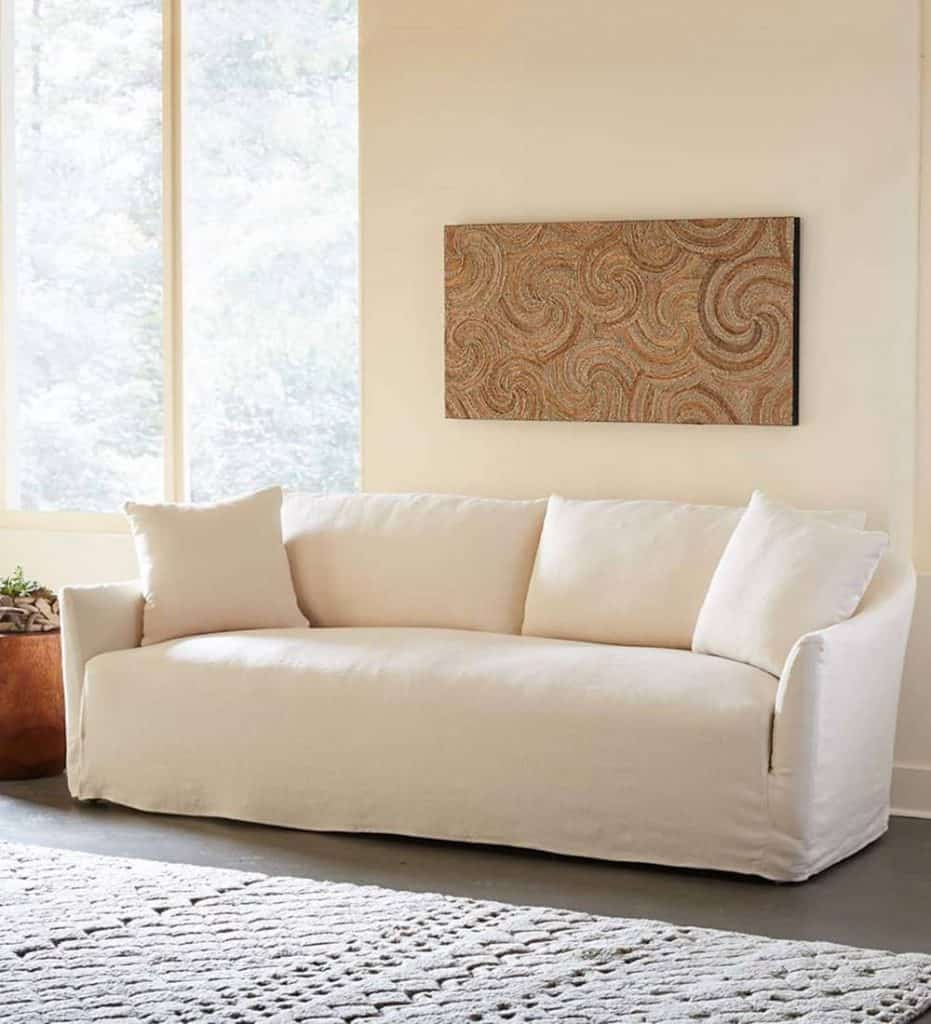 VivaTerra's story began in California in 2004 out of a vision about providing eco-friendly decor. In 2014, they relocated to the East Coast and encompass design styles from both coasts, staying true to their mission to provide sustainable style.
The Eco Linen Slipcovered sofa is handmade in the US in a classic slipcover style and comes in 10 different colors. The bottom cushion is 80% regenerated fiber fill and a renewable, soy-based core, while the back cushion is made of 100% regenerated fiber fill made out of recycled plastic bottles. The sofa is flame retardant free, and the wood used is responsibly sourced.
VivaTerra has a few other sofa styles available, including a sectional and the contemporary style Studio sofa.
---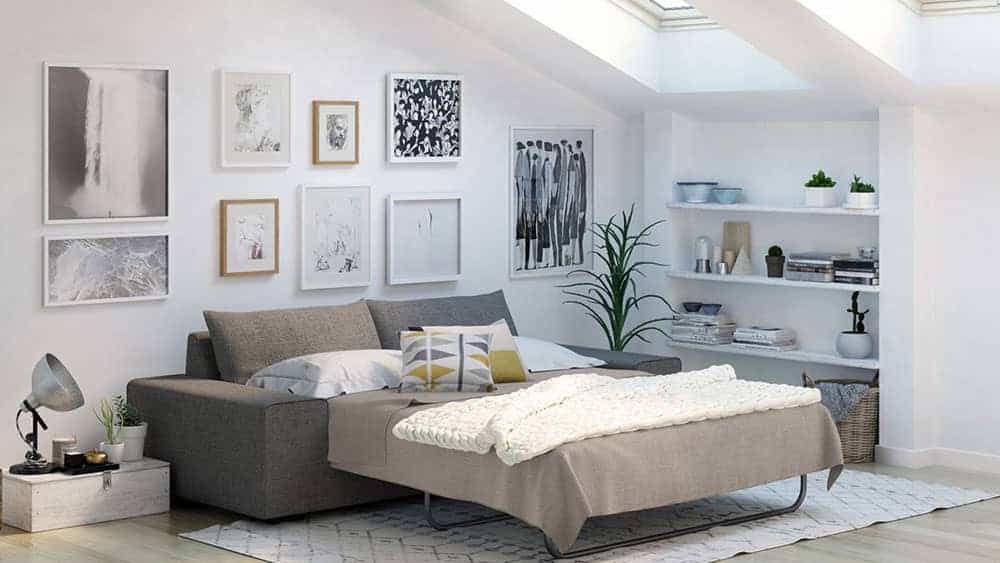 Medley's handcrafted eco sofa range includes sleeper sofas! Be sure to select the Certi-PUR option when choosing your sofa because the other two options aren't vegan ("down around Certi-PUR" isn't vegan as it contains down, while the "organic natural latex" option isn't vegan since it contains wool).
---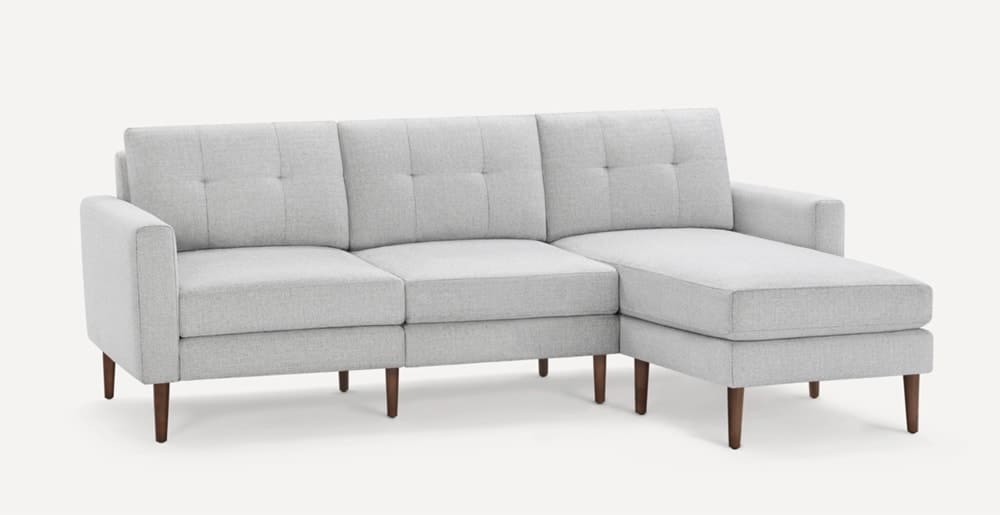 Burrow's modular, buildable couches are unique take. They use upcycled materials for fabrics, giving a low carbon footprint, and they use wood sourced from responsibly managed forests. They're free of formaldehydes and other chemicals or additives. Another unusual feature is the built-in USB charger. They do have leather sofa options, but no vegan leather options, so you'll have to go for fabric.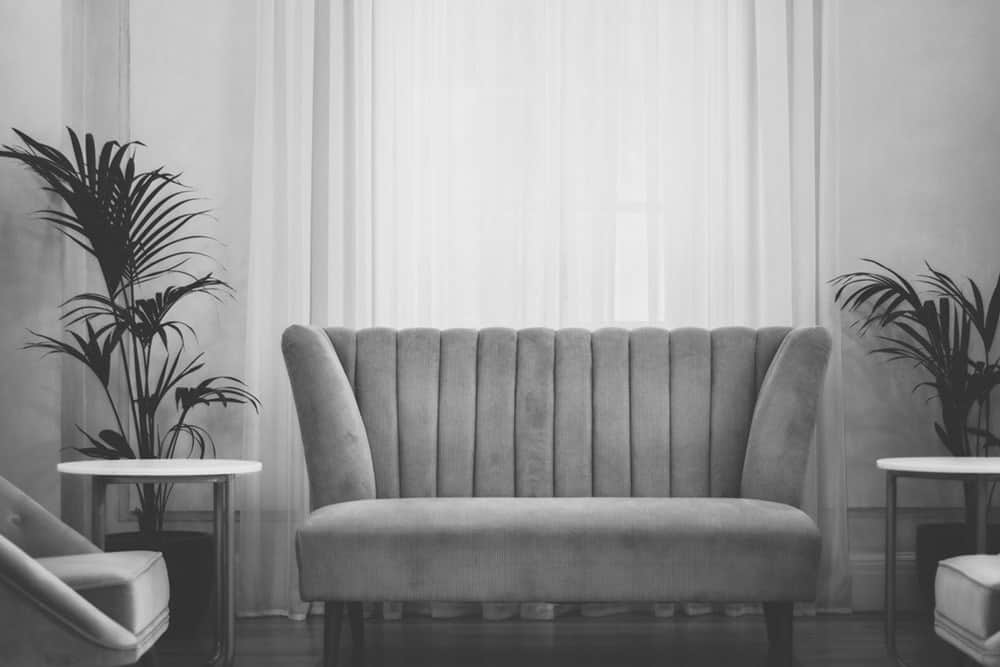 Vegan leather sofa – UK options + EU options
Wayfair UK has a selection of faux leather sofas, which they've collected together here. Wayfair also has an online shop in Germany, which you can find here (since I don't speak German, I haven't been able to check if they have a vegan sofa section).
This Chesterfield manufacturer will make any of their sofas with faux / vegan leather – you just need to get in touch with them. All info here.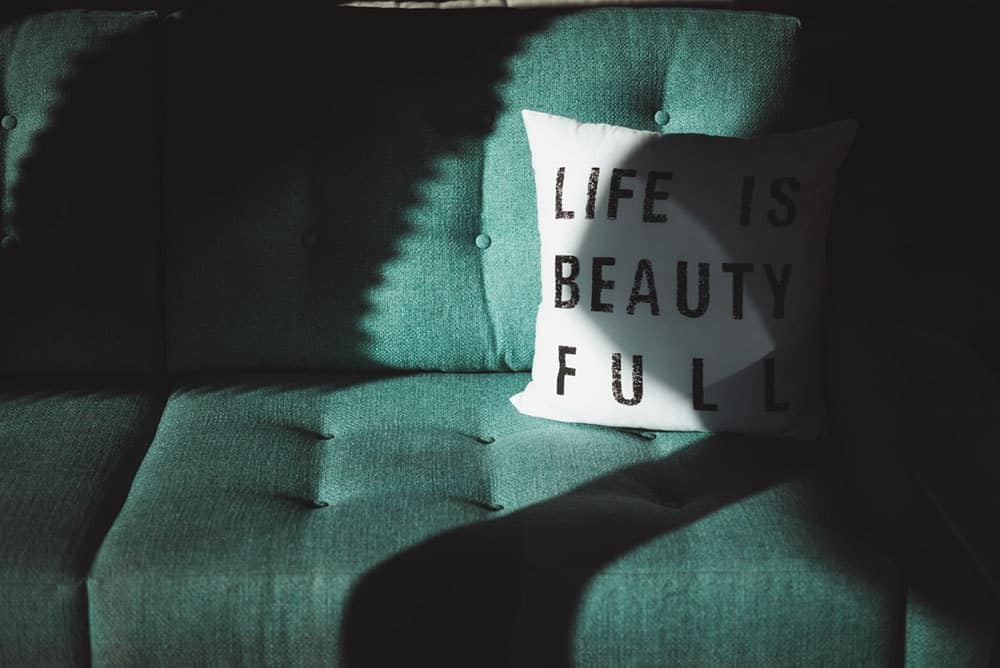 Maisons du Monde is a French furniture manufacturer with locations in France, Spain, Italy, Belgium, Germany, Luxembourg and Switzerland. On their UK site they have vegan suede sofas, vegan Chesterfield sofas here. Check local sites for vegan sofas in other countries (I can confirm the Spanish Maisons du Monde site has faux leather sofas (here)).
FAQ
What are faux leather couches?
A non leather sofa is simply a sofa made without animal-based leather, which could be made of fabric or a vegan leather. Vegan leather is most frequently made of polyurethane or microsuede, both of which can be hard-wearing and long-lasting. There are also lots of newer vegan leathers made of sustainable materials like cactus leather, apple leather or pineapple leather (made with leftover waste from the food industry) but until recently I hadn't heard of them being used to make a sofa. However, I've just come across the first vegan apple leather sofa I've ever seen, which is a great sustainable option.
Are vegan leather sofas durable?
The best faux leather couches are very durable!
In fact, the best faux leather sofas may be as durable than leather sofas. According to this sofa maker, vegan leather is sometimes a good choice for homes with pets because of its durability, and doesn't require special leather cleaner for care.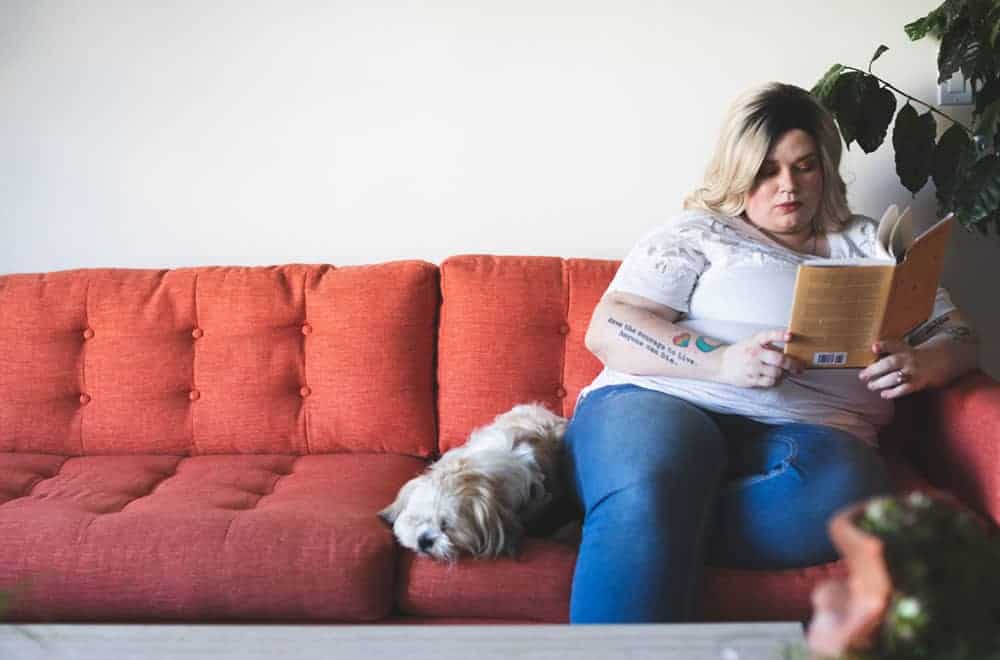 How to find the best faux leather furniture?
The best fake leather couches are ones that are durable (and vegan leather can be durable – see previous answer) and have a style that will last for years, meaning you can hang on to the sofa even if you change the decor of a room or move. Leather sofas are a classic style and therefore a good look to stay in style for a long time.
Whether you're looking for a vegan leather couch sectional, a classic three-seater or a corner sectional, be sure to make sure it fits the measurements of your room and that it will fit through the door and any stairs in your building (you don't want to be shouting "pivot" all afternoon).
What are vegan furniture brands?
At present, there aren't any 100% vegan furniture brands to my knowledge (please get in touch and let me know if you know one!) but more furniture brands are making vegan furniture as the vegan movement grows.
Pin this for later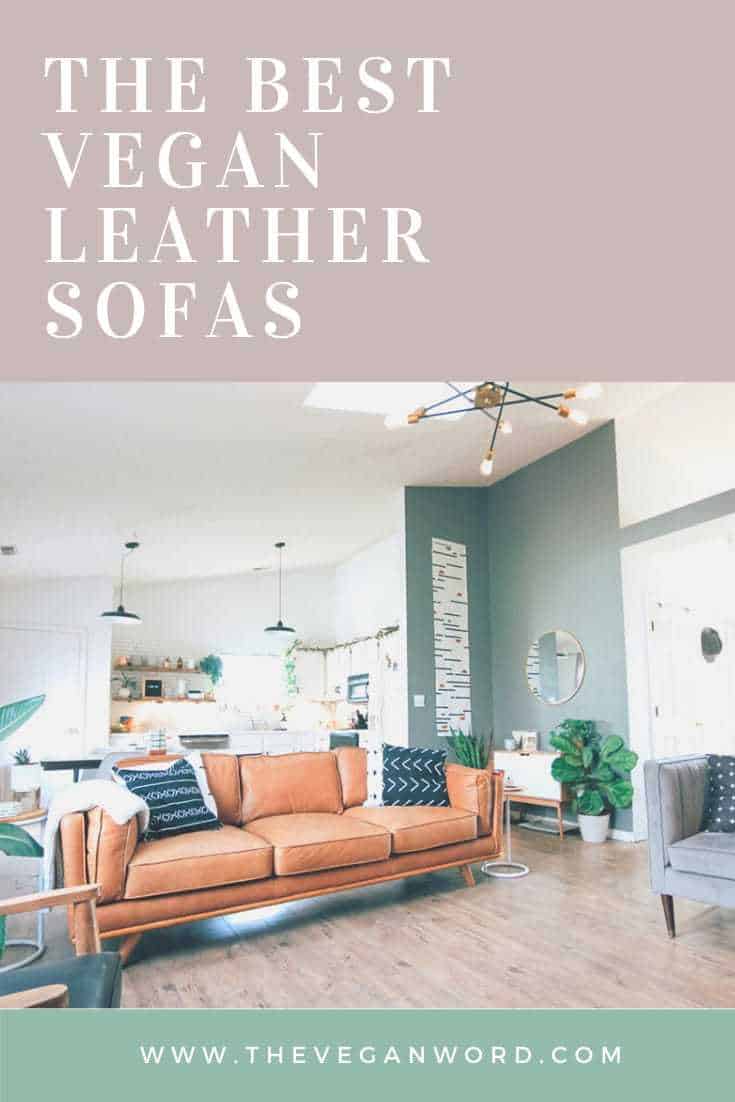 Searching for more vegan furniture? Check out my guide to vegan furniture here, and vegan leather chairs here. Find my guide to vegan mattresses here.
Make your living room inviting and cosy with a vegan candle – find my guide here.
Want to veganise the rest of your house? Start with your closet with my vegan clothing guide here, my vegan handbag guide here and vegan shoe guide here.
See all my vegan lifestyle guides here.