Vegan candles can add ambiance and a wonderful scent to your home. A vegan candle also makes a great gift. But how do you know which candles are vegan and how do you find them? Having been vegan for over a decade, I know it can be tricky — they don't label them in shops! So to help you out I've put together this list of the best vegan candles.
So, are you wondering "wait! Are candles vegan? Why or why not?" The reason not all candles are vegan is because candles are sometimes made of beeswax and may have scents added that contain animal products or have been tested on animals.
In the course of writing this article, I discovered something else (and I've been vegan for 14 years and never knew this!): some vegetable oil or paraffin candles contain stearic acid to solidify them, which is often made of tallow and is not vegan! So, not all soy candles are vegan.
Thankfully, there are plenty of brands making candles free from animal products and animal testing, and I'm going to outline some of my favourite vegan candle brands below. Plus a few high street options.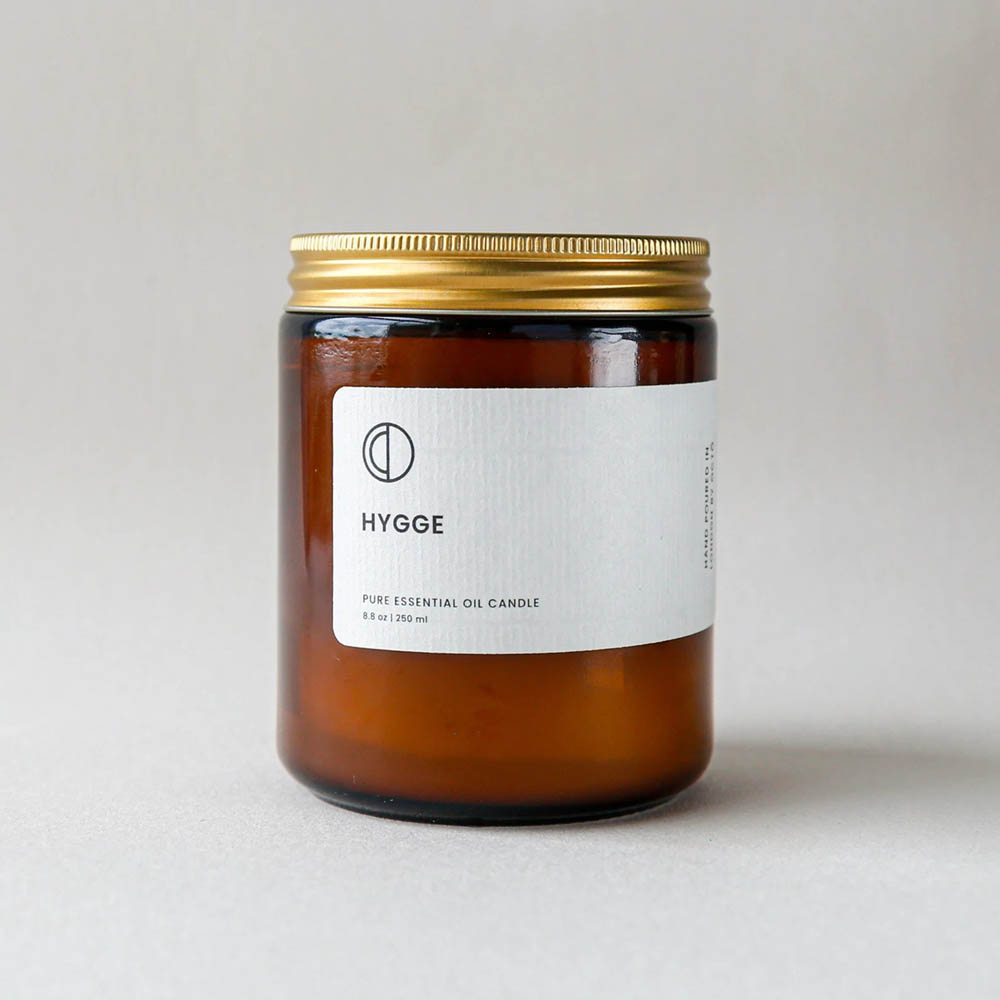 These are the best vegan candles, in my opinion! Hygge is my top scent and one I always burn in autumn/winter. It's a wonderful warming blend of cinnamon, orange, nutmeg and clove and it smells like autumn to me.
I've been buying these vegan scented candles for the past five years or so and they're my favourite candle brand. The scents are perfect and while some scented candles give me a headache, these ones never do.
The vegan soy candles are scented with essential oils and handmade in their home in South London.
Soy wax apparently lasts longer than paraffin wax (which is what the bulk of candles are made out of these days) and burns cleaner as well. (Though it's still always a good idea to air at a room while or after burning candles!)
They come in an amber jar made of glass.
These are my top pick of vegan friendly candles!
---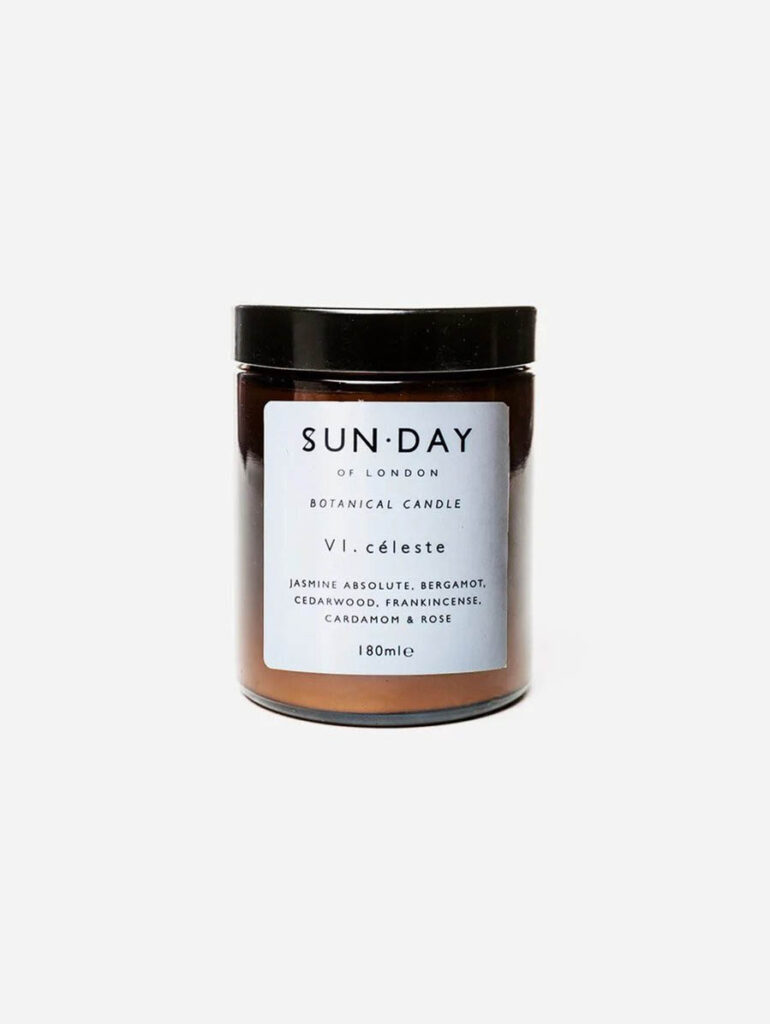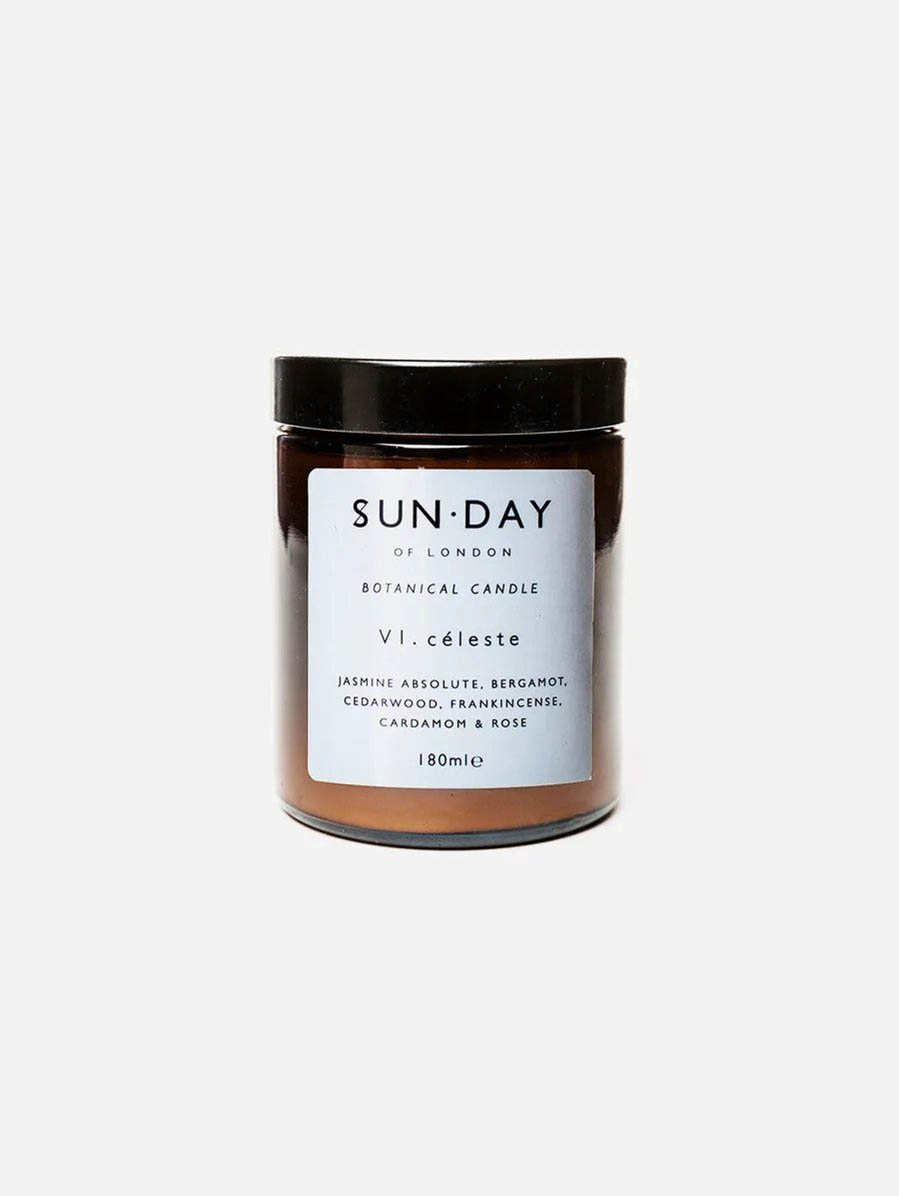 The cruelty free candles from Sun.day of London are inspired by picking herbs and botanicals to make salves, teas and soaps in their family's mountain town.
Now they make eco friendly vegan candles in Hackney Wick. They come in UK-made amber glass jars, and are made with pure cotton wicks.
The wax is palm oil-free and coconut-based and they use aromatherapy grade essential oils for the scents.
Their candles all have evocative names, like "Midnight (Somewhere)", "Rooftop Garden" and "Beyond the Pines".
---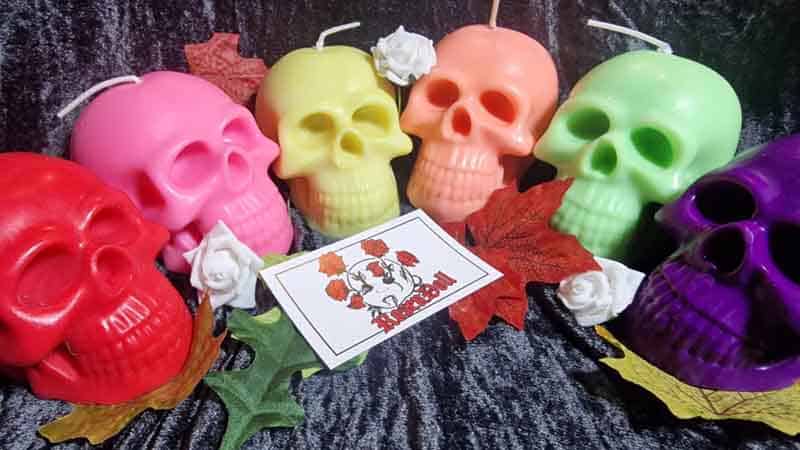 Looking for a showerstopper candle for your Halloween party centrepiece or a gift for a goth friend? These neon skull candles on Etsy are made by Rosen Doll.
They're hand-poured, made of 100% vegan wax and are also UV sensitive so they glow in the dark.
They have a list of scents to choose from, or you can select unscented, and you can choose from one of the five colours.
---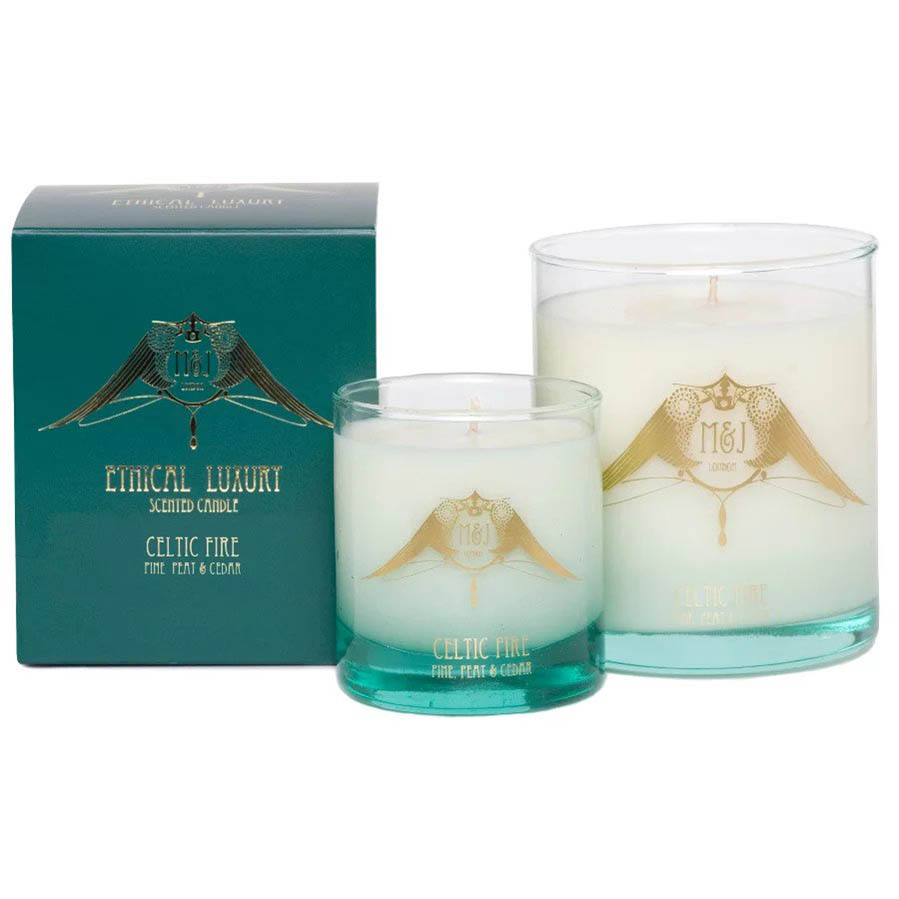 M&J's vegan soy wax candles are handmade in the UK and are made from plant wax, essential oils and aroma compounds.
They come in reusable, recycled glass jars, and have a long burn time of up to 60 hours.
---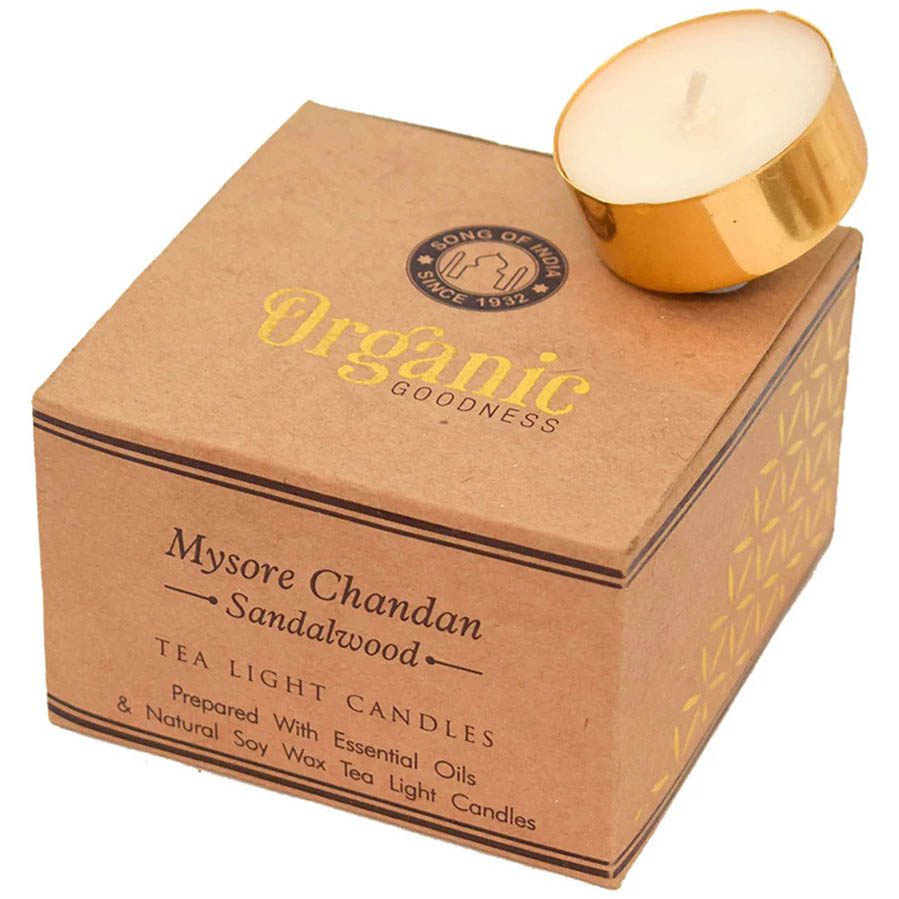 Looking for vegan tea light candles? I love burning lots of tea lights in candle holders at once during winter – it's so atmospheric.
Each box of vegan tealights comes with 12 candles.
The vegan tealight candles are made of soya wax (they also contain sustainable palm oil). They have a lead-free cotton wick. The organic vegan candles are also fair trade, are handmade in India and burn 3-4 hours.
There are three different scents to choose from: sandalwood, jasmine, or patchouli & vanilla.
---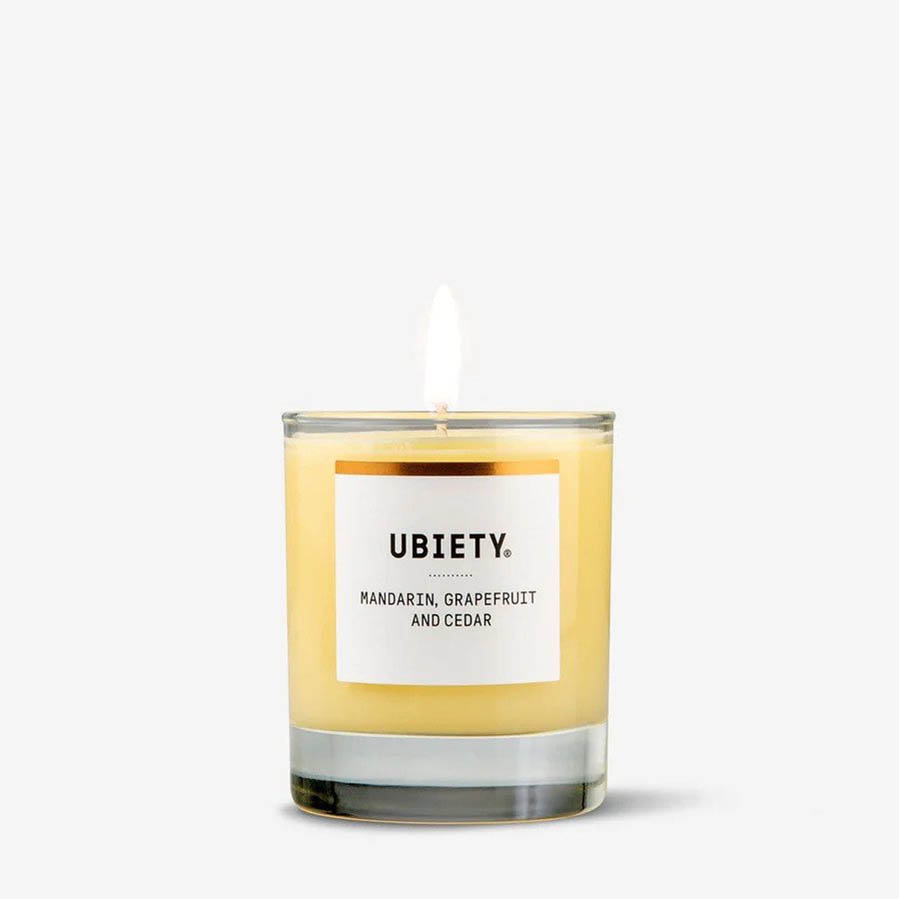 The story behind these luxury vegan candles is that they were created out of a passion for holistic therapies and to promote relaxation and mindfulness.
Crafted with woodland scents, they use only high-quality essential oils and are ethically made in England.
All profits go to Dorothy House Hospice Care.
All packaging is glass and they're working on creating re-fill options to be even more eco-friendly. As well as candles, they also have reed diffusers to add scent to your space.
Candles come in scents such as grapefruit, mandarin and cedar or linden, cedar and rose geranium.
---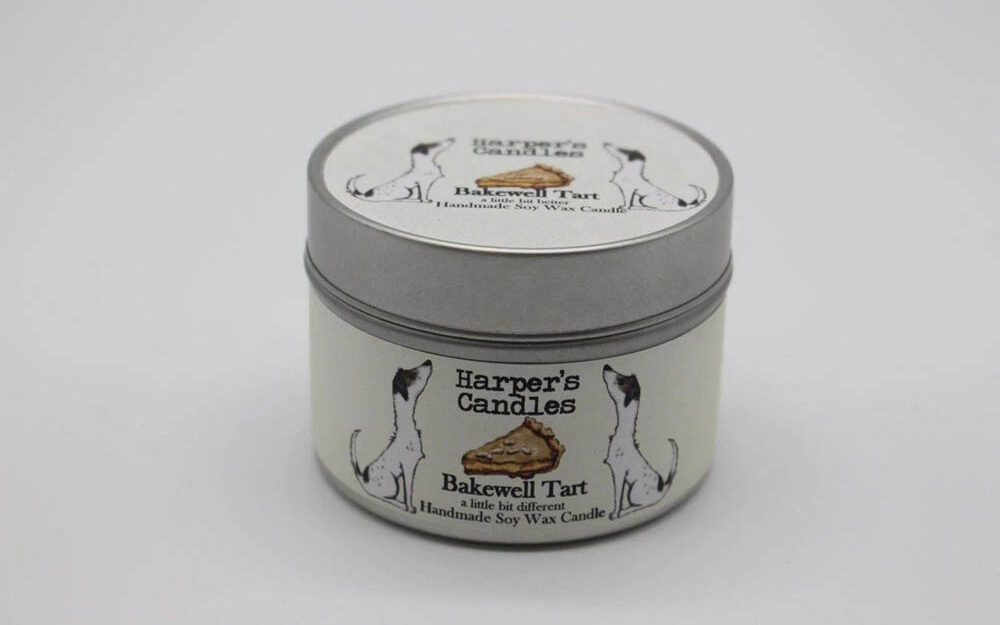 If you like sweet scents, then the Sweet range from Harper's Candles is for you, with scents such as Raspberry Ripple and Bakewell Tart. They have an interesting selection of non-sweet scents too, including some I've never seen before such as Rain (I love the smell of summer rain!).
The whole company is vegan and the logo includes the founder's rescue dog.
As well as candles, they also have vegan wax melts, reed diffusers and car diffusers.
---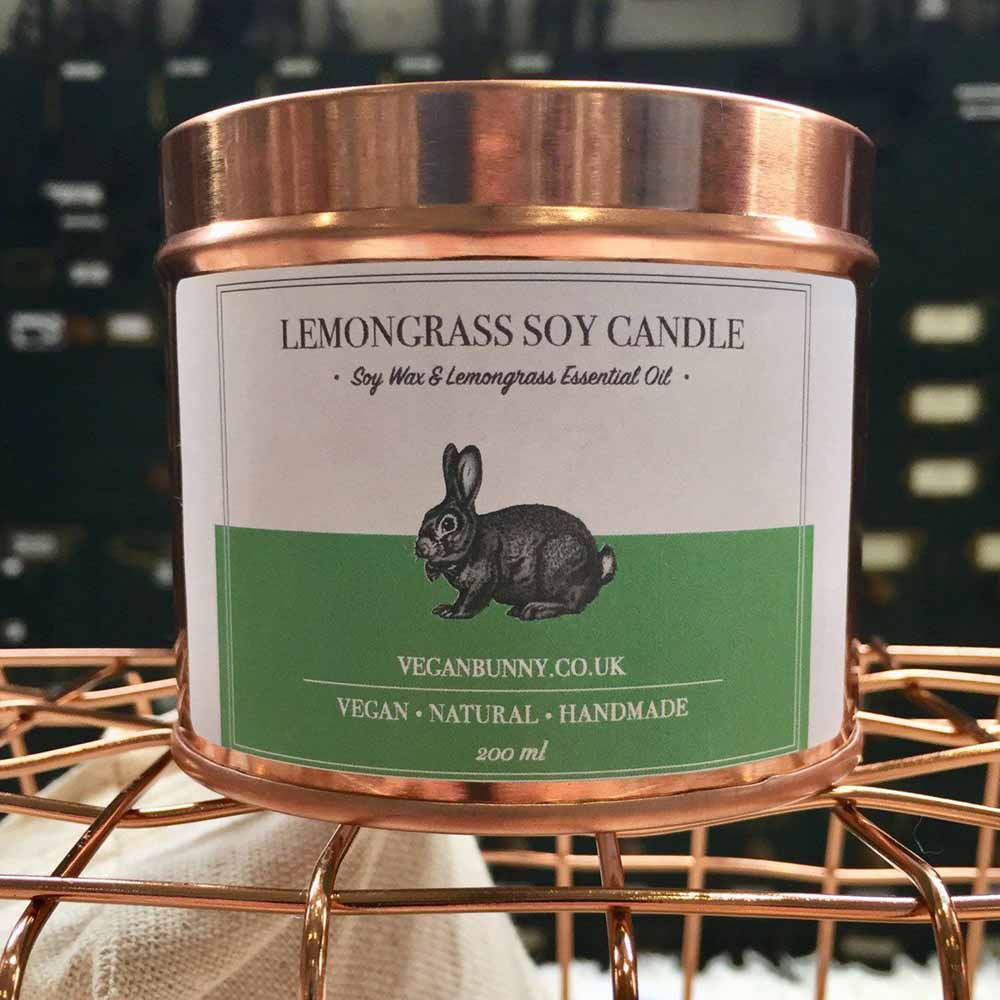 I love the copper-toned tins of these soy wax candles from Vegan Bunny.
All their products are vegan, as well as plastic free & carbon neutral.
They use pure essential oils for fragrance.
They have classic, simple scents such as rose or lavender, or if you want something a bit fancier, unique ones such as Unicorn Tears & Glitter (a summery, citrus lemongrass scent with bio-based silver glitter).
---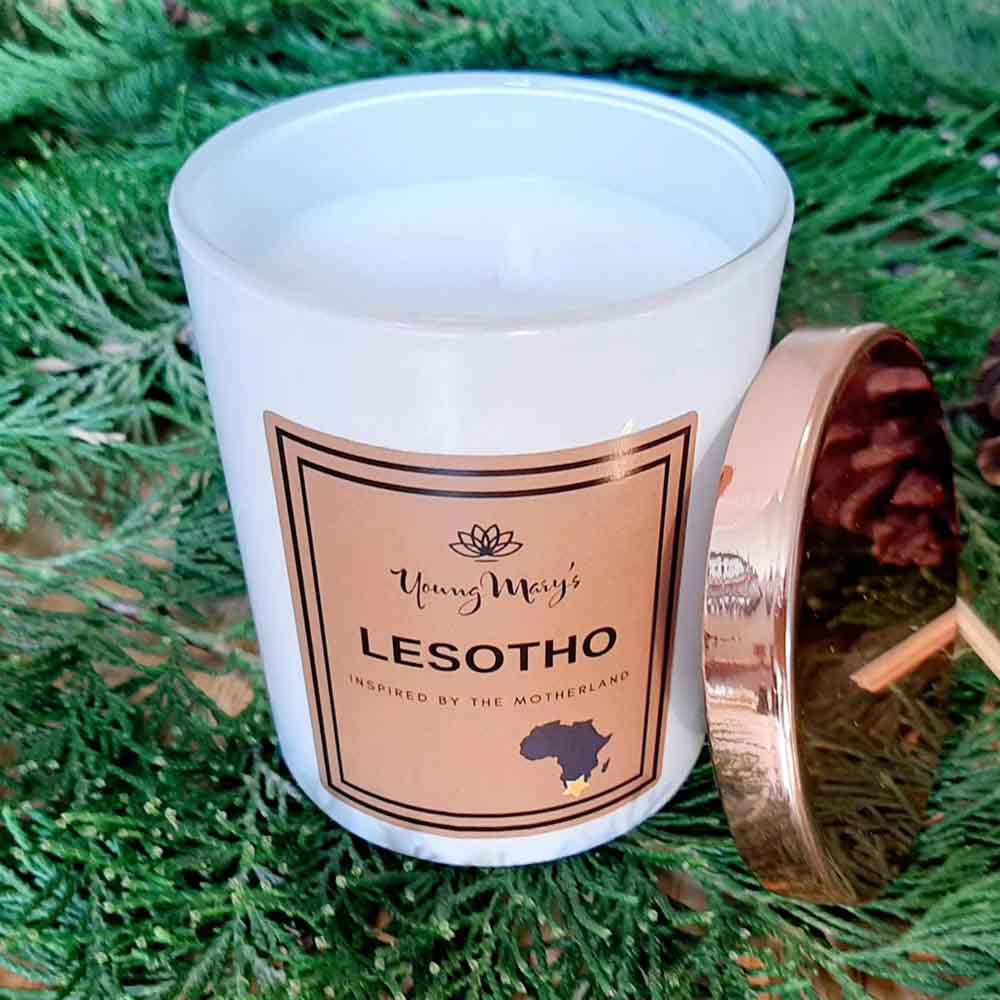 The vegan candles from Young Mary's are inspired by the Motherland and named after locations in Africa.
Founded by Lola Jemibewon, who's Nigerian-American and currently living in the UK, the company is named after her grandmother, who raised her.
Having travelled to one-quarter of the continent thus far, she has a goal of visiting every country in Africa.
Scents include Kano (traditionally home to the tanning and dyeing industries, which comes through in the scent), Lesotho (a bright, citrussy scent, inspired by Lesotho's climate, the coolest on the continent) and more.
Candles come in standard size, large and a travel size.
---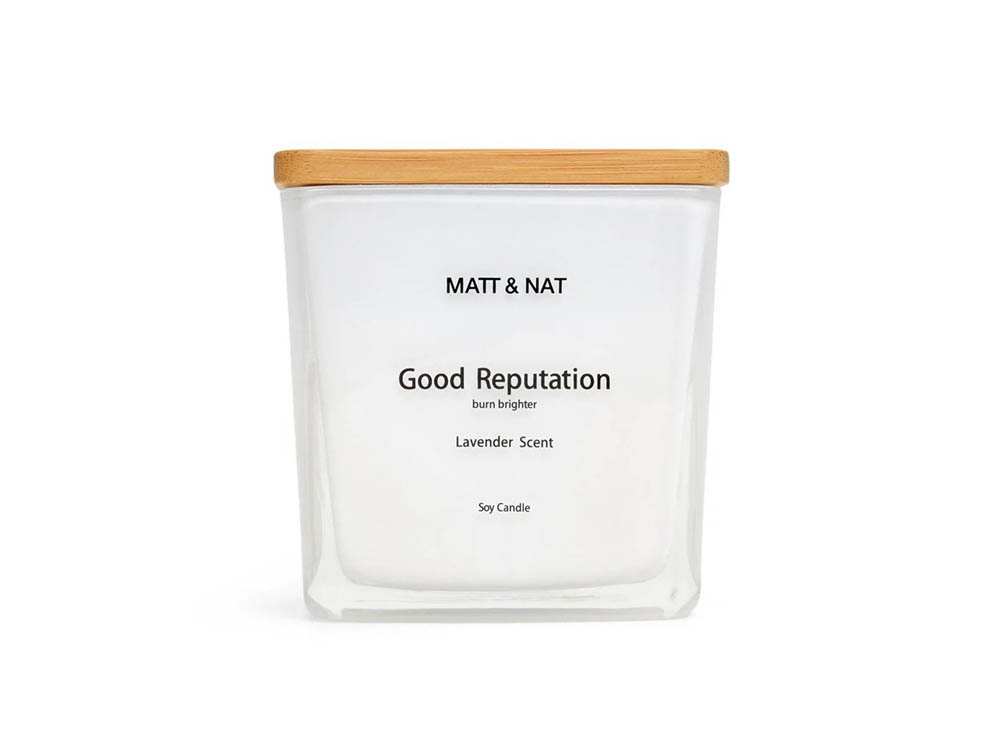 Matt & Nat are well-known for their vegan bags and wallets (they're one of the oldest, if not the oldest, vegan bag brands around, making fully vegan bags since 1995), but I only recently found out they make vegan candles now too.
Personally, they're not my top pick since they contain a small amount of paraffin (they're 5% paraffin and 95% soy), and I'd prefer to buy a 100% soy wax candle (like these) to be more eco friendly.
---
Vegan candles on the high street
Asda have confirmed their candles are vegan
Wilko have confirmed their candles are vegan
Tesco have confirmed their candles are vegan
Dr. Oetker vegan birthday candles
Yankee candles (unclear whether vegan!) — I've seen these listed on many sites as vegan because they are made from paraffin wax, however as noted below just because a candle is made of paraffin does not mean it's vegan
FAQ
Is paraffin wax vegan?
Up until writing this article, I believed paraffin wax to be vegan. Obviously, candles made of beeswax aren't vegan, and some fragrances or dyes aren't vegan or are tested on animals, but I thought if a candles was paraffin, undyed and fragrance-free it must be vegan…but no!
In yet another case of strange animal ingredients sneaking in, hidden, to products, it turns out paraffin candles usually have stearic acid (also called stearin) as an ingredient to solidify them.
Stearic acid is sometimes vegan (it can palm-derived) and sometimes not (it is often made of tallow (animal fat)).
Palm has its own issues so unless the manufacturer can trace the origins of their stearic acid to vegan palm, it's best to avoid.
And paraffin is a petroleum product.
That's why I'd recommend going for a soy wax candle. (I've also seen some rapeseed oil-based candles but those are less common, and I've also seen coconut oil added to candles — presumably because it's a solid oil at room temp and helps them harden.)
Are soy candles vegan?
The answer is sometimes! Soy wax is, as the name implies, derived from soybeans, and is vegan. However, candles might have additives that aren't vegan such as stearic acid (see above – it is sometimes derived from palm and sometimes from animal fat) or even have beeswax mixed in.
Also, dyes or scents are not all vegan, or could be tested on animals.
The only way to know if a candle is vegan is to buy from a vegan brand or to contact the manufacturer directly and ask them if their candles are vegan.
Since few candles in shops are labelled vegan, that's why I put together this list to help!
I'm not a candle expert but my understanding is that candles that need to stand up (eg pillar or taper candles) have to be made of a much harder wax than candles in glass or metal jars, and I believe that's why so many soy wax candles come in jars (presumably additives would be needed to make pillar or taper candles harder).
So be extra careful with pillar/taper candles, but in any case, be sure to check.
How to make vegan candles?
I have not yet made candles (after a disastrous attempt at DIY bath bombs that bombed my living room floor, I'm still a bit wary of certain DIY) but a friend of mine has, and from what I hear, the easiest way to "make" candles is to melt old pieces of candles to make a new candle out of all the old bits (it's also eco-friendly!).
I have been warned that this is MESSY and you might just ruin your saucepan in the process so it's best to have a pan dedicated to the purpose (also, I wouldn't want to eat old candle wax by accident).
You can also purchase candle-making kits or the individual components to make candles. As mentioned above, stearic acid (used to harden candles) is often not vegan so check how it was made.
Also check any dyes or scents are vegan and weren't tested on animals. You'll also want to check they are safe for burning.
If you use glass jars, make sure they are heat-safe. You don't want your candle blowing up!
Are Yankee Candles vegan?
I have not found a satisfying answer to this question yet. I found several old emails (pre-2012) floating around online saying they're vegan, plus lots of articles saying since they're made of paraffin wax, they're vegan.
However, having recently learned that paraffin wax candles often contain stearic acid, which is often made of animal fat, I'm wary of any source saying they're vegan *because* they're made of paraffin wax, rather than beeswax.
I've contacted them and will update here with their reply.
Still, I'd recommend a soy wax candle like this one instead, as it's more eco friendly (paraffin wax is petroleum-based).
Are IKEA candles vegan?
Again, I found information lacking — IKEA stating they are made of paraffin wax and stearic acid, without saying where they derive the stearic acid, and others saying they're not vegan because they contain stearic acid (without mentioning that stearic acid can be vegan, though it's not always).
Regardless, paraffin wax isn't eco-friendly as it's petroleum, so I'd recommend a soy wax candle instead.
Or, if you're looking for candles on a budget on the high street, Tesco, Asda and Wilko have confirmed their candles are vegan.
Pin this for later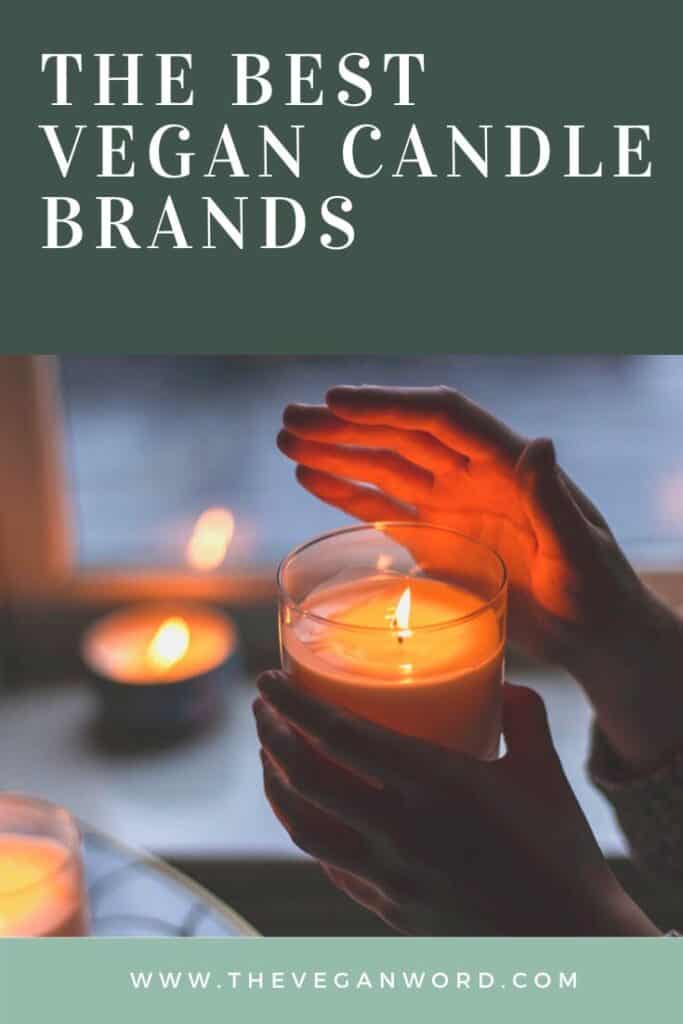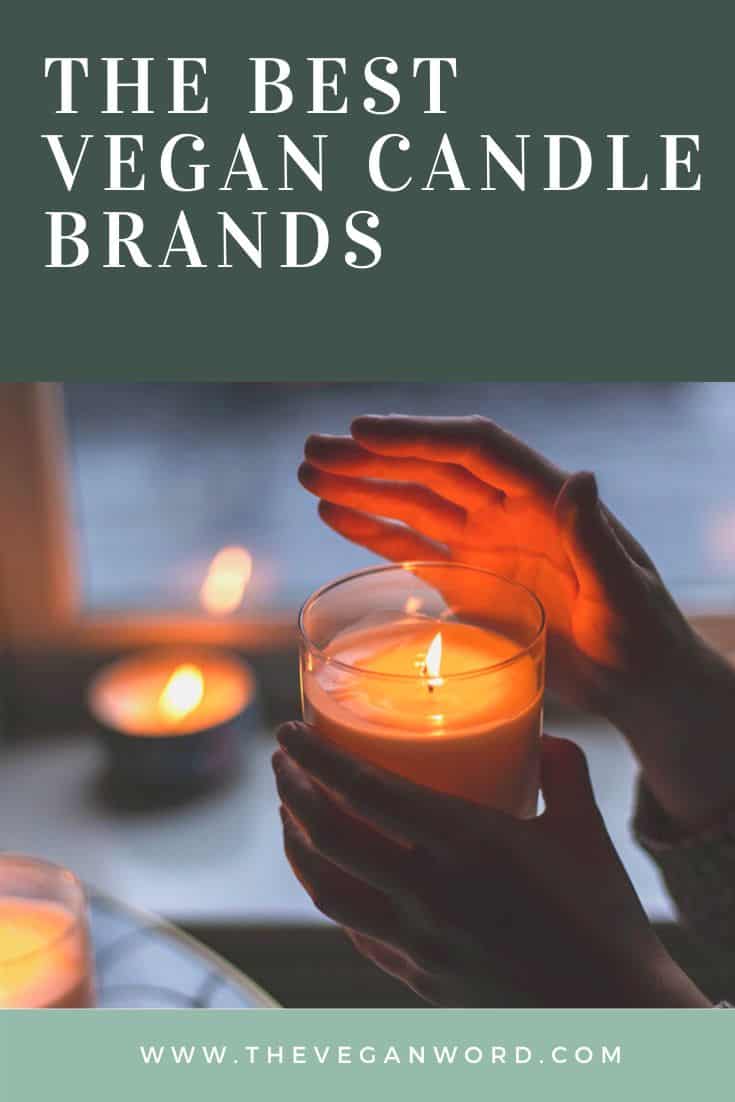 Candles make a great Christmas gift, but looking for more ideas? Check out my guide to vegan Christmas hampers.
I also have a vegan gift guide, and a guide to vegan hampers.
If you're hunting for presents, perfume is also a good option – check out my vegan guide to perfumes.
Or if you're looking for home goods to make your space cosy alongside your candles, check out my guides to vegan sofas, vegan leather sofas, vegan leather chairs, vegan mattresses and vegan furniture.
Find all my vegan lifestyle guides.