Looking for vegan perfume? Or wondering what vegan perfumes even are?
If you've ever searched for vegan, cruelty free perfume in a shop, you may have noticed not many brands label which ones are vegan. As a long-term vegan since 2008, I feel your pain! The world of perfume can be confusing to navigate as a vegan, which is why I've mostly bought Lush/Gorilla scents, as they're clearly labelled.
However, more perfumes are vegan-friendly these days so I've put together this list to help your hunt! Here are the best vegan perfumes:
Why AREN'T all perfumes vegan?
As well as some perfumes being tested on animals, the main reasons perfumes may not be vegan is because of animal products used in them, most commonly musk (taken from the glands of a musk deer, whose population is now low because of people hunting them for these secretions), civet (a cat-like animal whose excretions are used) and castoreum (from the castor sacs of beavers who are caught and killed for this).
Not something you want in your perfume!
However, plenty of perfume manufacturers are going cruelty-free and vegan now.
It's important to check for both (cruelty-free/not tested on animals) and vegan (no animal products used), as some manufacturers these days call their products vegan because they don't contain animal products when they have been tested on animals…which I find deeply dubious and misleading, since it violates the ethical heart of veganism, avoiding the use of animals as far as possible and practicable.
Testing beauty products on animals is definitely avoidable.
So in my opinion, all beauty products labelled vegan should be cruelty free too, though they're not! (Unfortunately neither label is regulated.) But I digress.
Back to perfumes! I've compiled a list of the top vegan perfume brands here, so you don't have to hunt around the FAQ section of each brand's website.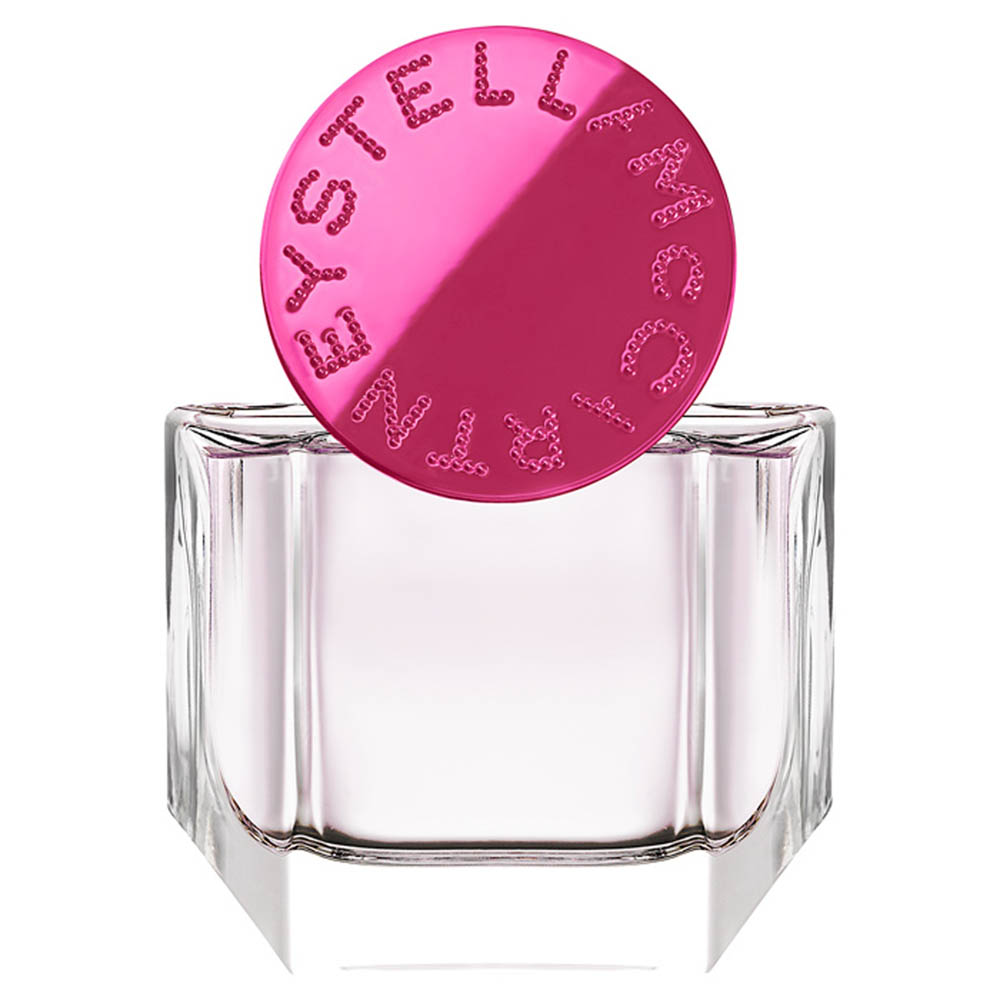 Is Stella McCartney perfume vegan? Yes! They state their full range of perfumes are vegan and cruelty free.
As a lifelong vegetarian herself, Stella McCartney's range of clothing, shoes and bags has lots of vegan options too (all leather is vegan, just note that she uses wool and silk in some clothing designs so watch out for those materials).
This vegan parfum has a woody-floral fragrance with notes of sandalwood and tuberose.
---
Aesop perfume
100% vegan
It was news to me that soap behemoth Aesop (favoured by all the fanciest London restaurants) also make cruelty free perfumes. All of Aesop's products are vegan and cruelty-free, and certified by Cruelty Free International Leaping Bunny.
If you've ever used their soaps, as I have in many a restaurant, you know how amazing they smell, and I imagine the same carries over to their vegan cologne and perfume too!
Aesop itself is a certified B corp, a certification that ensures companies are transparent, environmentally and socially accountable and balance purpose and profit.
Aesop's vegan luxury perfume is unisex and evoke the spices of Marrakech like this vegan eau de toilette, a Japanese forest and far-flung seashores, amongst other locales.
In true Aesop style each vegan luxury perfume comes in a beautiful amber bottle.
---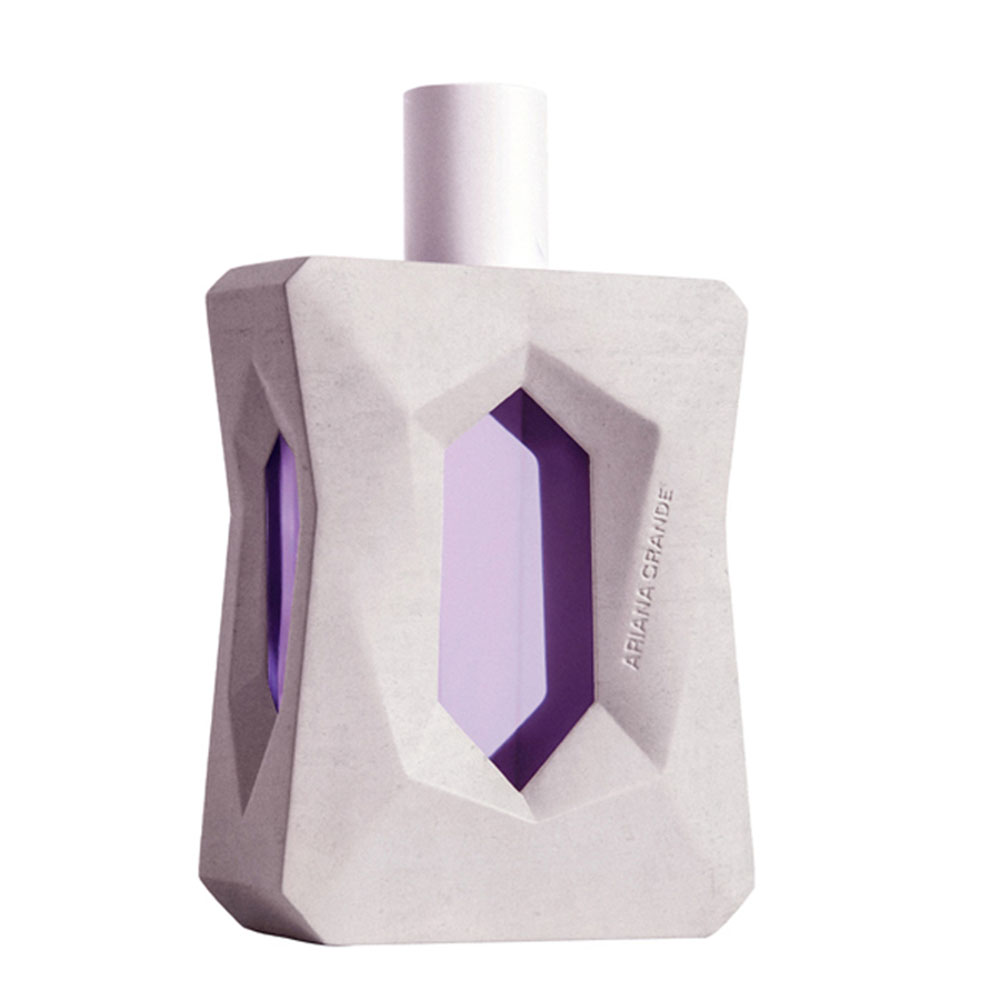 (Vegan options)
Ariana Grande's range of perfume is cruelty-free but the other scents aren't vegan. The God is a Woman scent, however, is both cruelty-free and vegan.
The vegan designer perfume has notes of pear, ambrette, Turkish rose, Madagascan vanilla and cedarwood.
---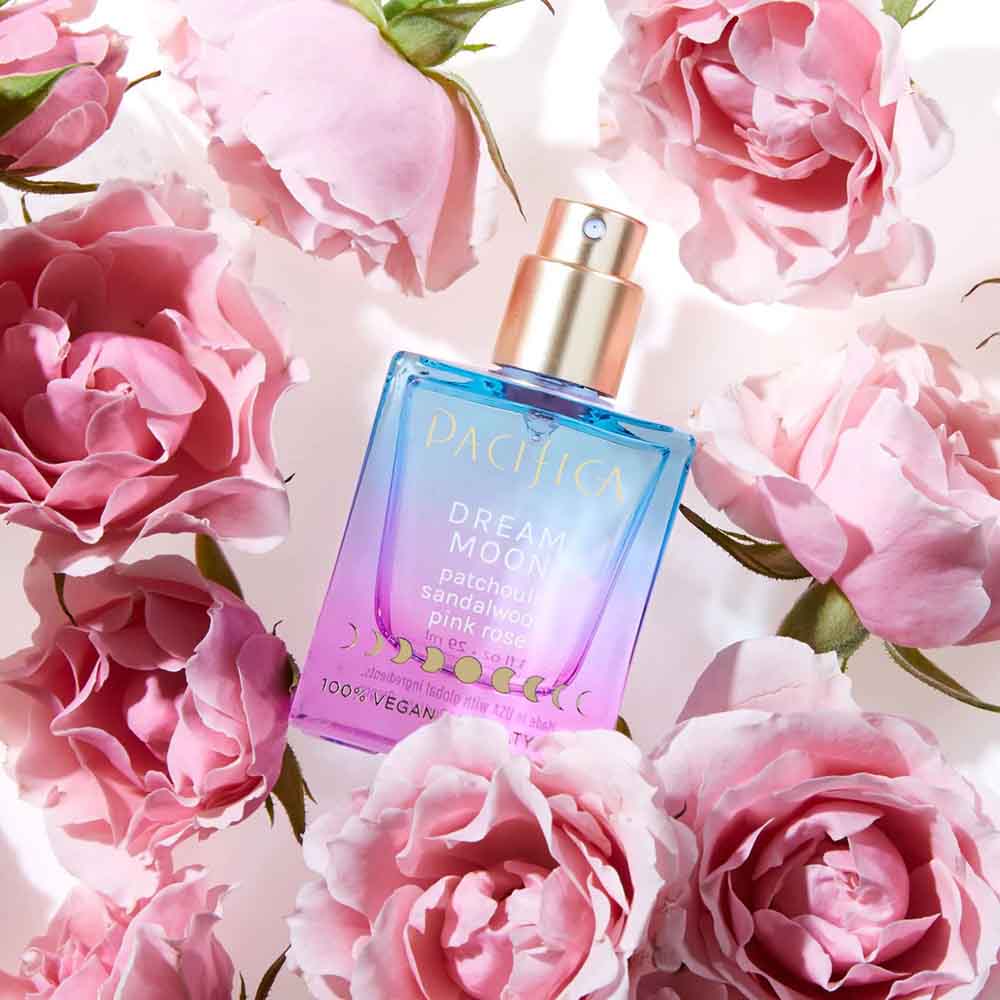 100% vegan
Pacifica is a vegan and cruelty free beauty brand that makes haircare, makeup, skincare and fragrances. Their vegan and cruelty-free perfume range uses essential oils.
Their natural vegan perfume from the moon range has a number of "dreamy" scents, from Dream Moon (rose, patchouli and sandalwood) to Sunrise Moon (peach, mandarin and cardamom).
Plus they have a number of more traditional perfumes, such as Persian rose, gardenia, vanilla and Tuscan blood orange.
---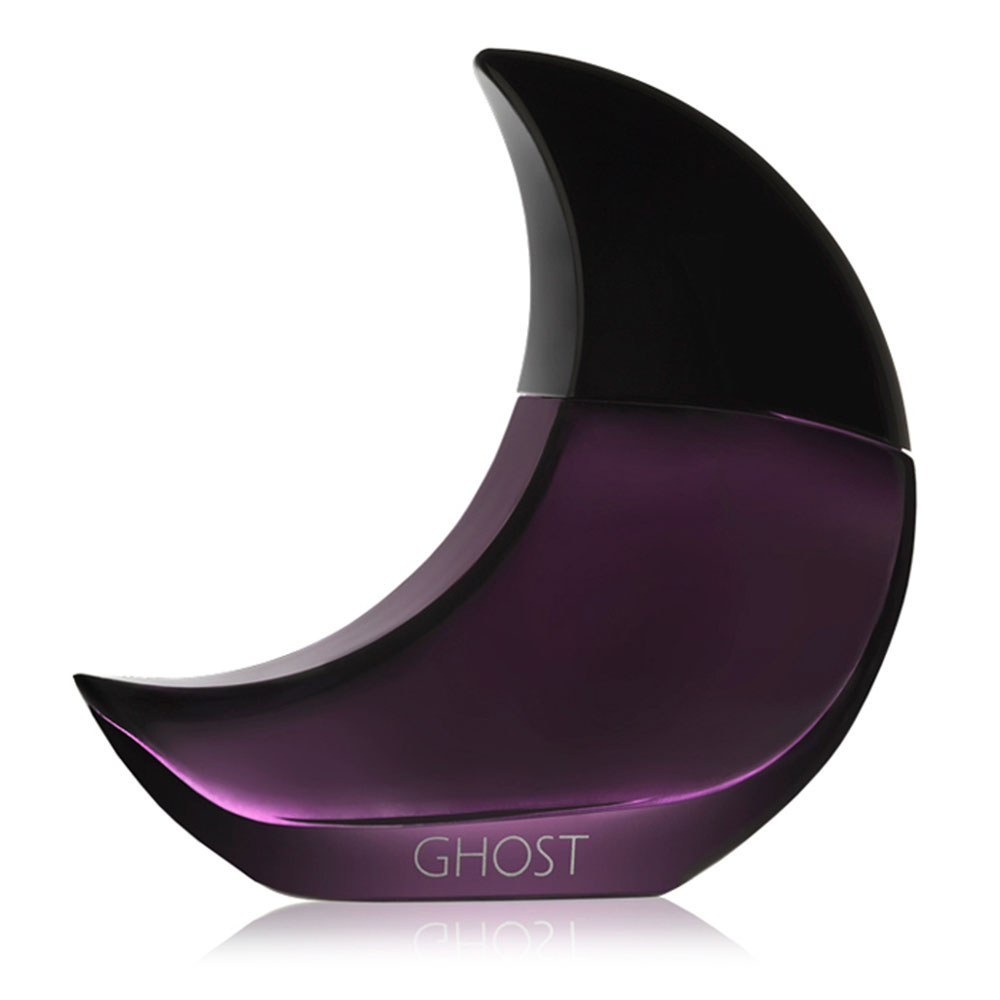 Ghost perfumes (vegan options)
This is one of the vegan options from the famous Ghost range.
The Deep Night perfume has notes of rose, peach, apricot, musk, amber and vanilla.
It comes in an eye-catching moon-shaped bottle.
While not all Ghost perfumes are vegan, they are a vegan friendly perfume brand and have some options they have registered with the Vegan Society.
Their vegan scents are: Daydream, Purity, Sweetheart, Sweetheart Forever, White Light, Enchanted Bloom, Eclipse, Ghost Moonlight and Ghost The Fragrance.
---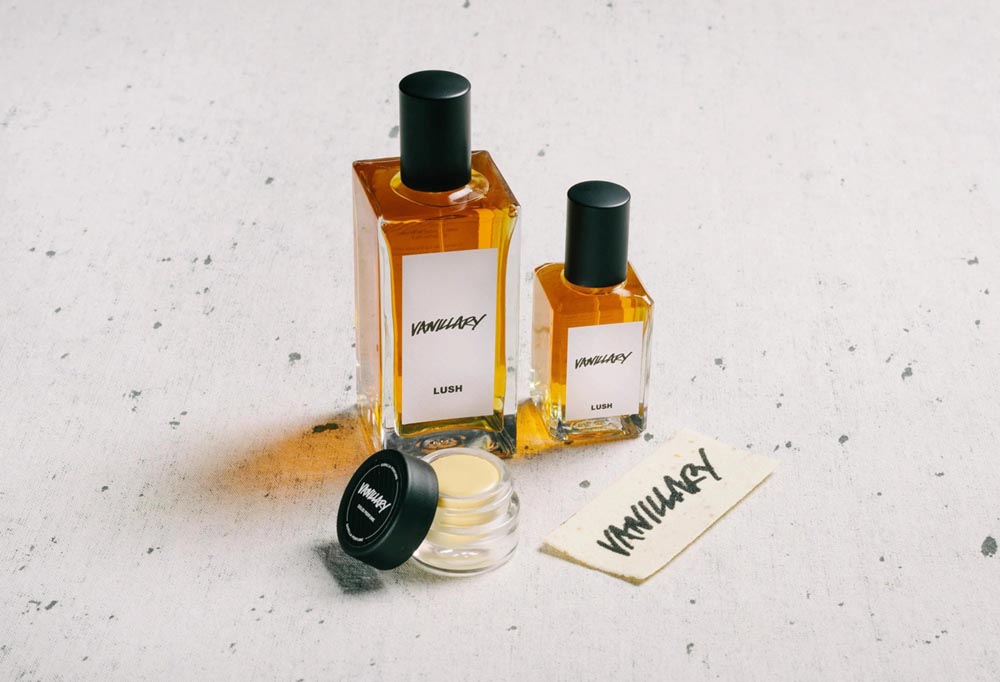 (Vegan options)
Lush has a number of vegan perfumes through its Gorilla range and this is the perfume I personally have used for years. If you have a Lush store near you, you can find the vegan ones labelled. Lush also have a range of vegan body spray!
I'd recommend putting some on to test it and then going outside for a bit of a walk to smell the scent on you since the smells in a Lush store can be a bit overwhelming and you might not be able to isolate the scent!
Their perfumes come as a spray or solid. They also have body sprays. I have a sensitivity to liquid/alcohol-based perfumes which is how I discovered Lush's range in the first place, when I was looking for a solid/alcohol-free perfume.
Some people say solid perfume doesn't last as long on them but I haven't found this to be an issue and the great thing about a solid perfume is you can keep it in your bag or pocket without worrying about spillage and top up if you need to during the day.
They're very tiny and might seem expensive for the amount but they last ages – mine have lasted years.
They're also eco-friendly and plastic-free.
---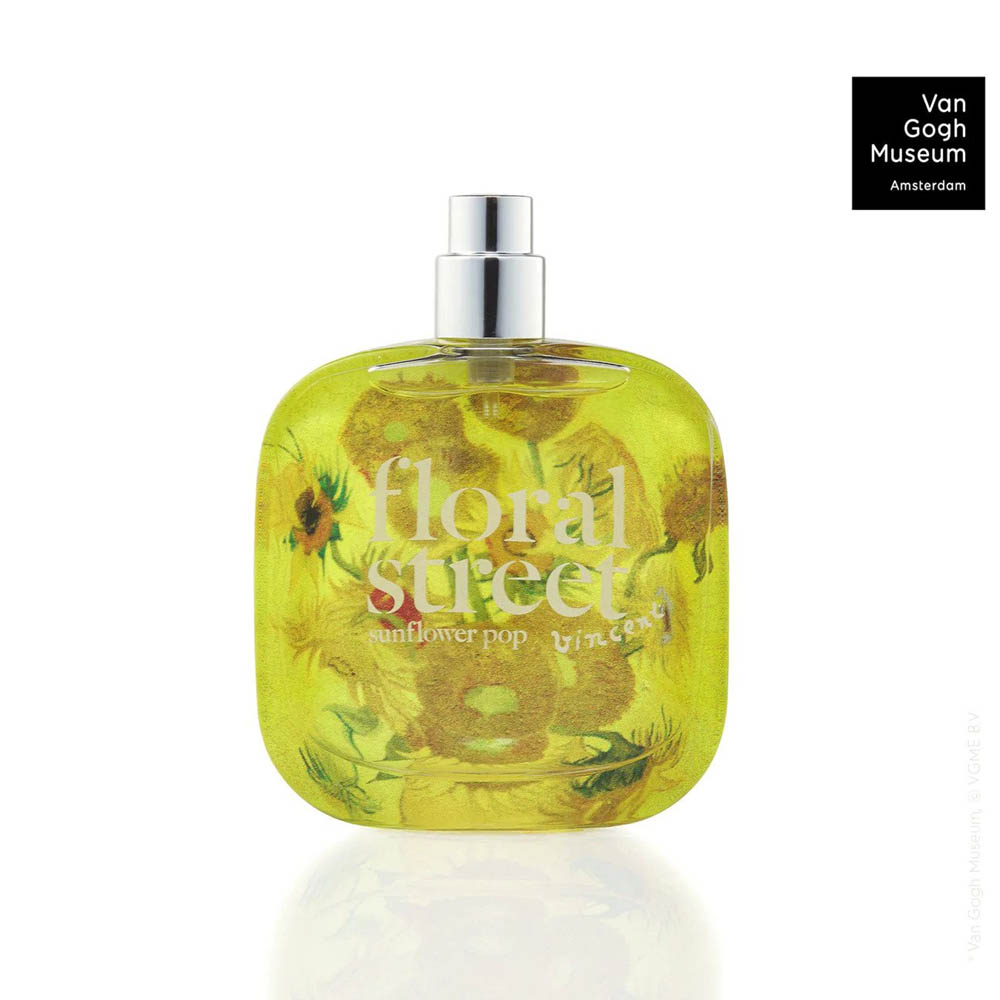 Floral Street is a fully vegan fragrance brand; their whole range is cruelty-free and free of animal-derived ingredients. They also make a range of home scents (diffusers and candles).
This award-winning British brand also uses recyclable, reusable or biodegradable packaging and source their ingredients sustainably.
They have a range of scents, such as their bestselling Wild Vanilla Orchid (with notes of vanilla, of course, but also cassis, citrus and jasmine) or the ASOS 2022 Beauty Award-winning Wonderland Peony (peony, violet, pink berries and cedarwood).
They've recently launched a collaboration with the Van Gogh Museum on the fragrance Sunflower Pop, which features images of Van Gogh's sunflowers on the bottle and has notes of mandarin, Calabrian bergamot, vegan honey accord and vegan bellini accord.
---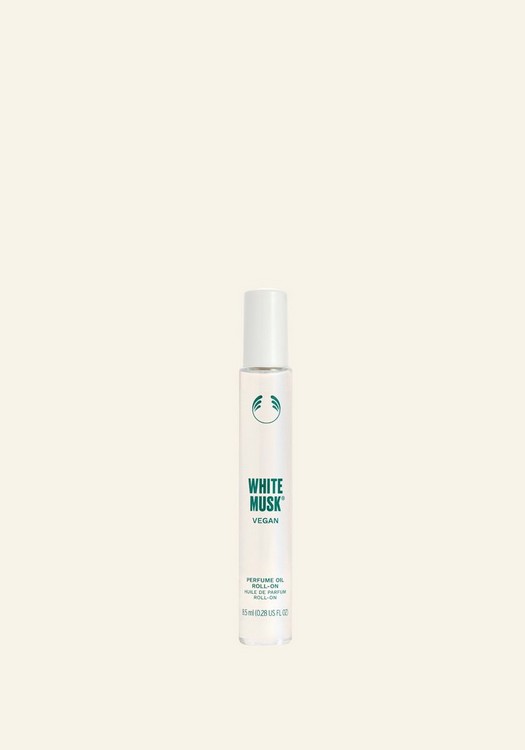 It's well-known that the Body Shop has an extensive range of vegan products, and that includes fragrances too!
Looking for a vegan musk perfume? Their iconic White Musk scent is vegan and has notes of musk, lily, rose, jasmine, ylang-ylang, vanilla, vetiver, patchouli and peach. You can also layer scents with their White Musk Elements range.
---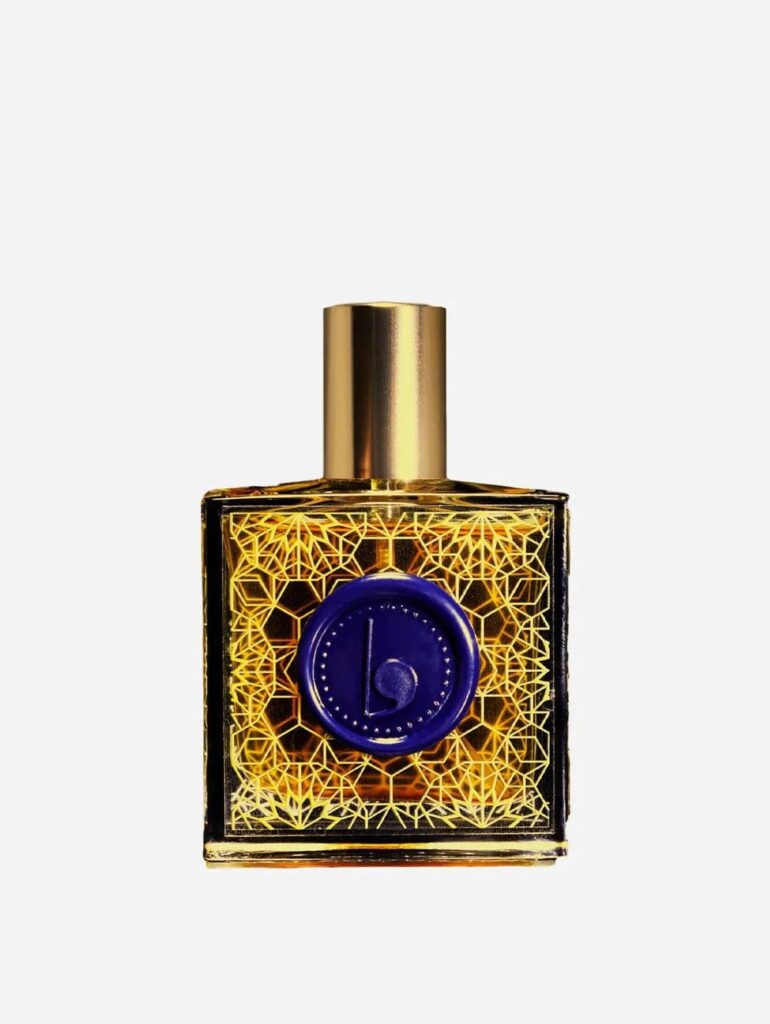 With possibly the most beautiful bottles I've seen, Lovorika is an all-vegan and gender-neutral fragrance brand.
The bottle pictured above is their Jerusalem dry oil parfum, which evokes the scents of the Middle East, with notes of Israeli grapefruit, Palestinian olive, sweet orange, jasmine, orange blossom, Turkish rose, saffron, frankincense and tobacco.
They have a range of other scents, plus body oils of each fragrance.
---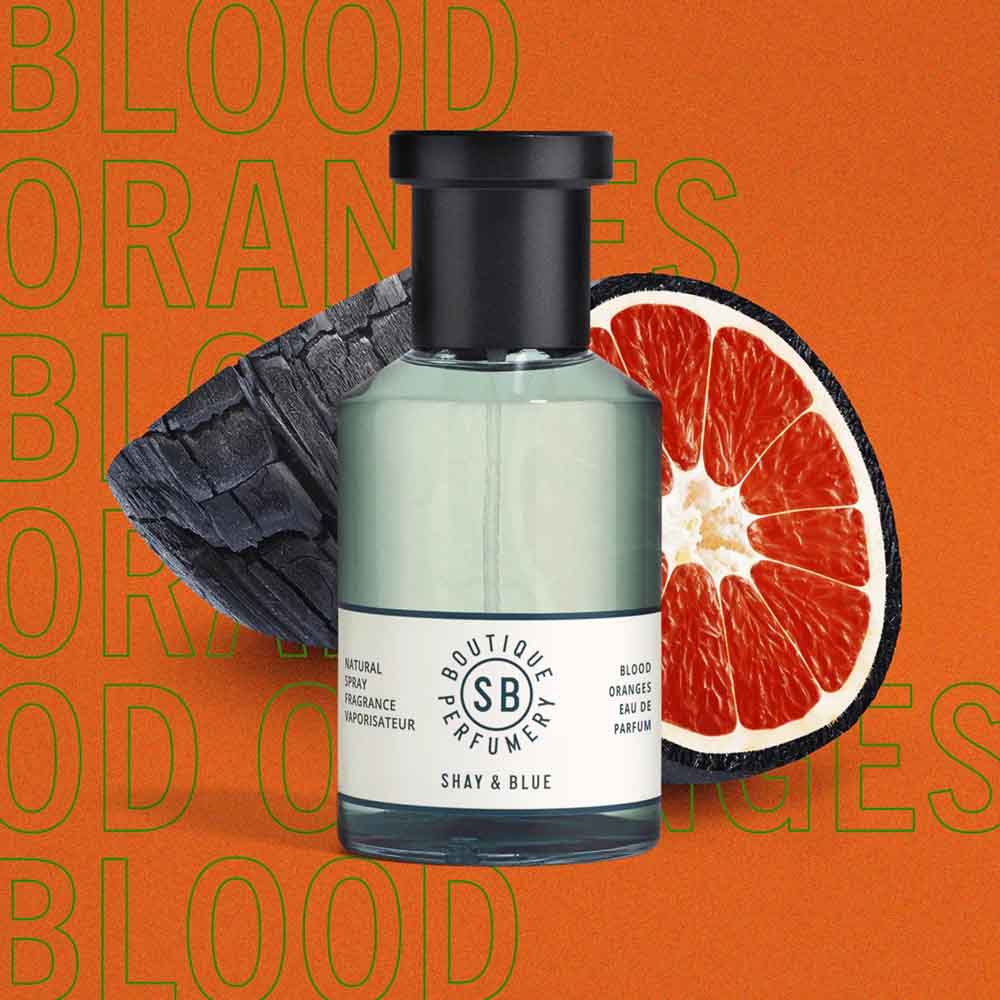 The full Shay & Blue range is cruelty-free and PETA certified vegan. Founded in London, they're a boutique perfumery that makes gender-neutral scents.
Choose from scents like Oud Alif (with notes of agarwood, leather, saffron and patchouli) or blood orange (notes of blood orange, musk and leather).
---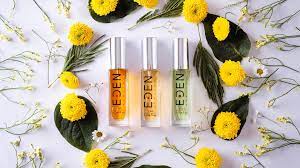 I first became aware of vegan perfume thanks to Eden Perfumes. When I first went vegan and moved, they were the go-to vegan perfumery, with their fully vegan range and their shop in Brighton (they also have a shop on Portobello Road in London).
They match scents similar to well-known designer brands, but fully cruelty-free and vegan. So if you have a favourite designer fragrance you've been wearing for years but want to now find in vegan form, check Eden Perfumes' range of cruelty free fragrances!
They also have a refill service so you can save on packaging and be more eco-friendly! You just need to send your empty bottle in to them (details here).
---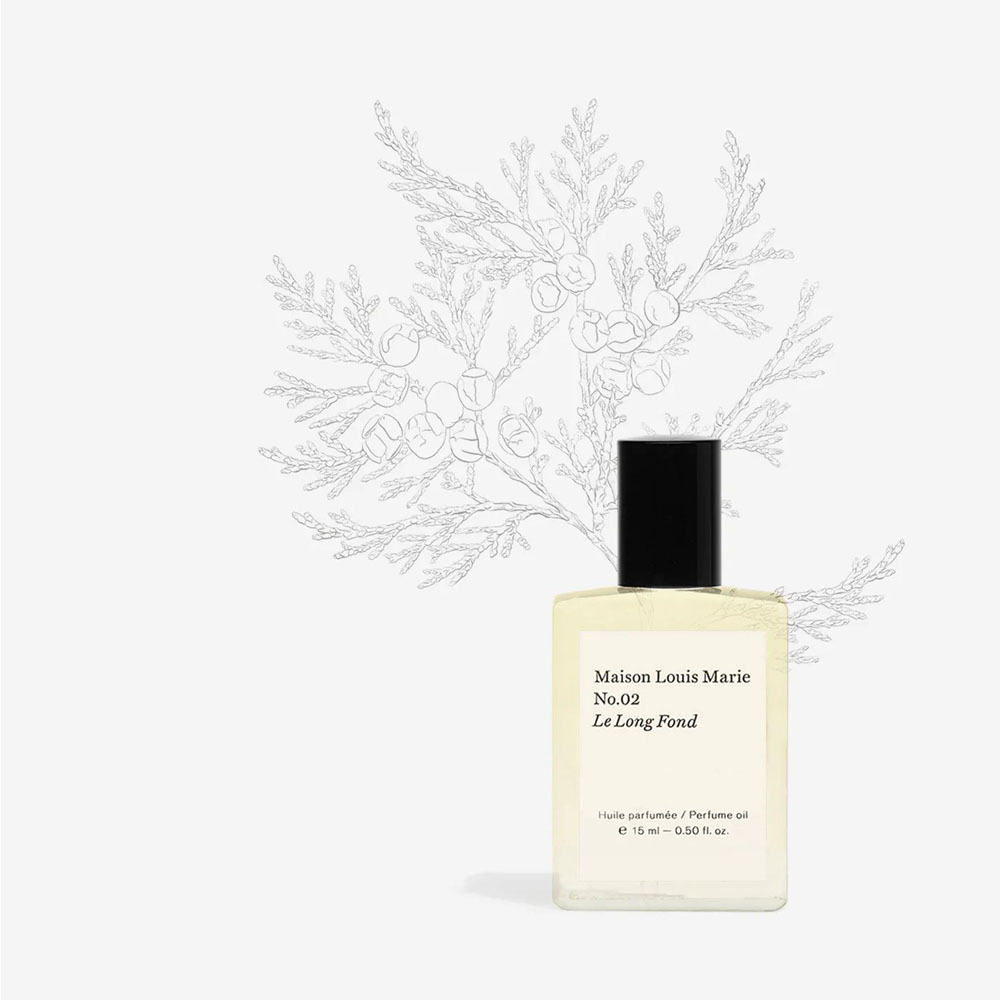 This designer perfume brand is certified vegan and cruelty free by PETA. All their packaging is recyclable, and they make perfume oils as well as eau de parfum.
Scents include Antidris Cassis (notes of cassis, bergamot, white rose, oakmoss, musk and tonka) and Le Long Fond (notes of hinoki wood, cedarwood, patchouli and white musk).
More vegan perfume options:
KVD Vegan Beauty perfume
BAE Vegan perfume
By Rosie Jane
FAQ
Are perfumes vegan?
Not all perfumes are vegan, because some are tested on animals and various animal ingredients are sometimes used in making perfumes, such as musk (which comes from the glands of musk deer), castoreum (from beavers) or civet (a cat-like animal).
However, some brands are vegan or offer vegan options!
What perfumes are vegan?
As mentioned above, some perfumes aren't vegan, but thankfully vegan fragrance brands exist, as well as cruelty free perfume brands with vegan options!
Stella McCartney and Aesop make vegan cruelty free perfume on the luxury end of the scale.
Or on the middle of the spectrum of vegan colognes and perfumes, options like Pacifica or The Body Shop.
Is Ghost perfume vegan? Is Ghost perfume cruelty-free?
The Ghost range is not fully vegan, but they have some options.
They've registered some cruelty-free and vegan scents with the Vegan Society.
The vegan range is: Daydream, Purity, Sweetheart, Sweetheart Forever, White Light, Enchanted Bloom, Eclipse, Ghost Moonlight and Ghost The Fragrance (check their website for the latest list).
Pin this for later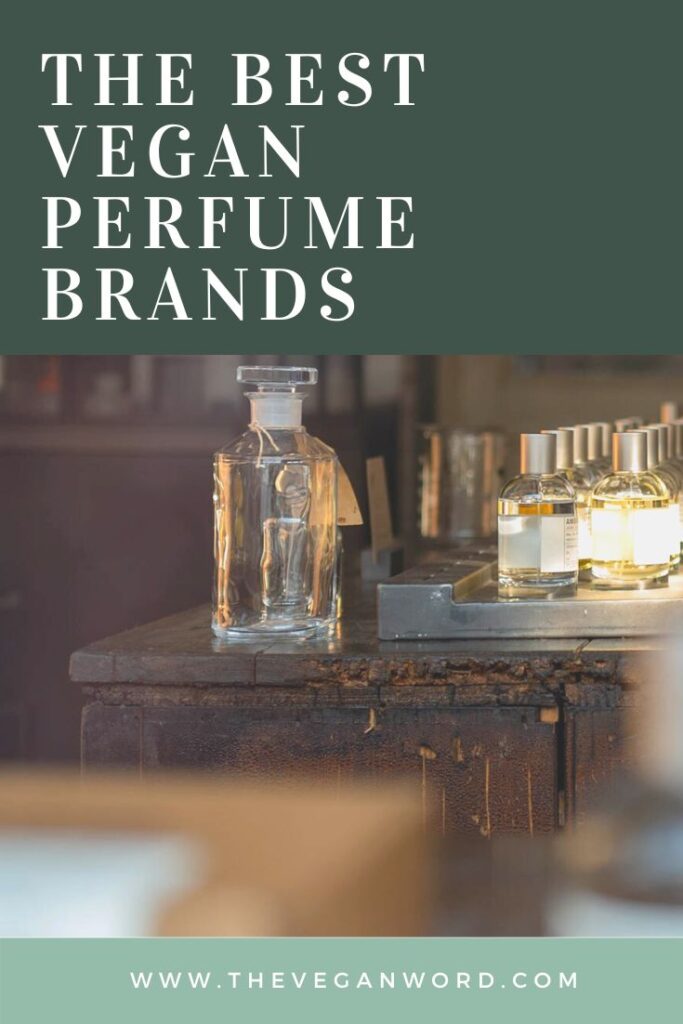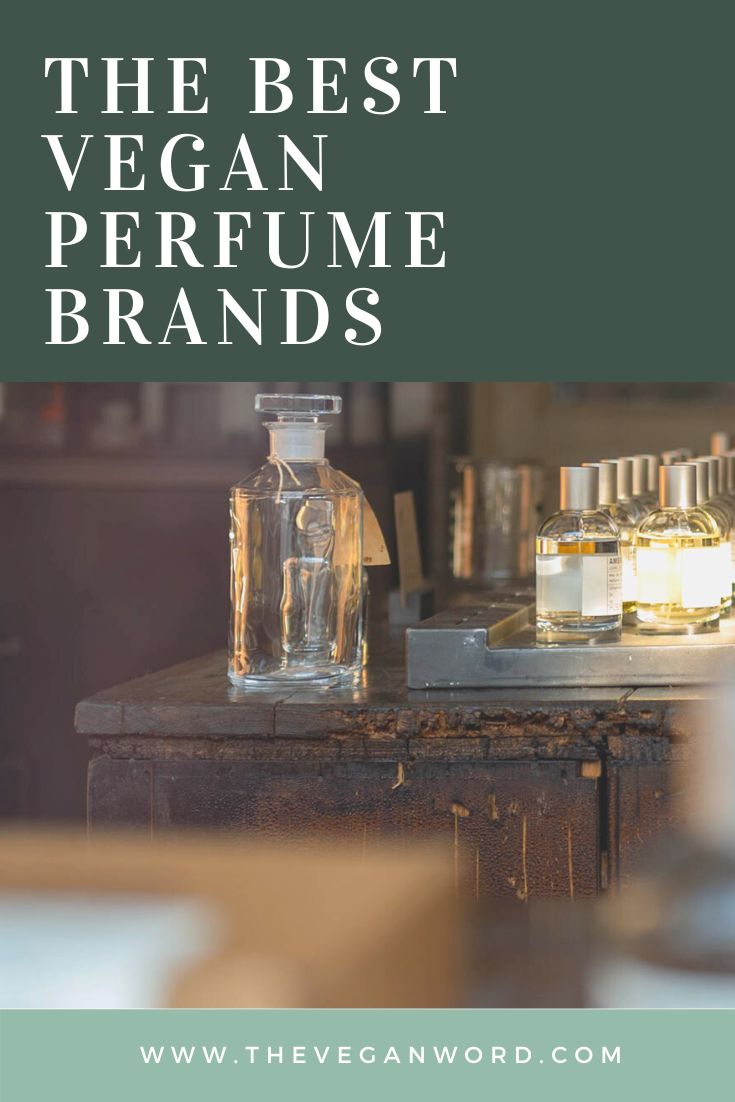 Looking for gift inspiration? Check out my vegan gift guide for the US, my guide to vegan gift baskets in the US, my UK vegan gift guide, my UK vegan hamper guide and my guide to vegan Christmas hampers in the UK.
Looking for scents for your home? Find my vegan candle guide.
You can find all my vegan lifestyle guides.