What are the best vegan gifts? UK trend reports show the number of vegans increasing year on year, so in all likelihood, you have a vegan on your gift list this year.
I've been vegan since 2008, and I truly appreciate receiving gifts from loved ones who take the time to find a vegan-friendly gift (plus nothing is more awkward than opening a present only to realise it's not vegan!). I remember one year going to spend Christmas with an ex's family and worrying about just that – only to be thrilled Christmas morning to open up a vegan Lush gift set his brothers had picked out, just days after asking me what "vegan" meant!
Whether you're choosing a gift for your vegan girlfriend and looking for the best vegan gifts for her, trying to choose vegan presents to take to family or looking for vegan secret Santa gifts for a workmate, here are the top vegan gift ideas:
The best vegan gifts UK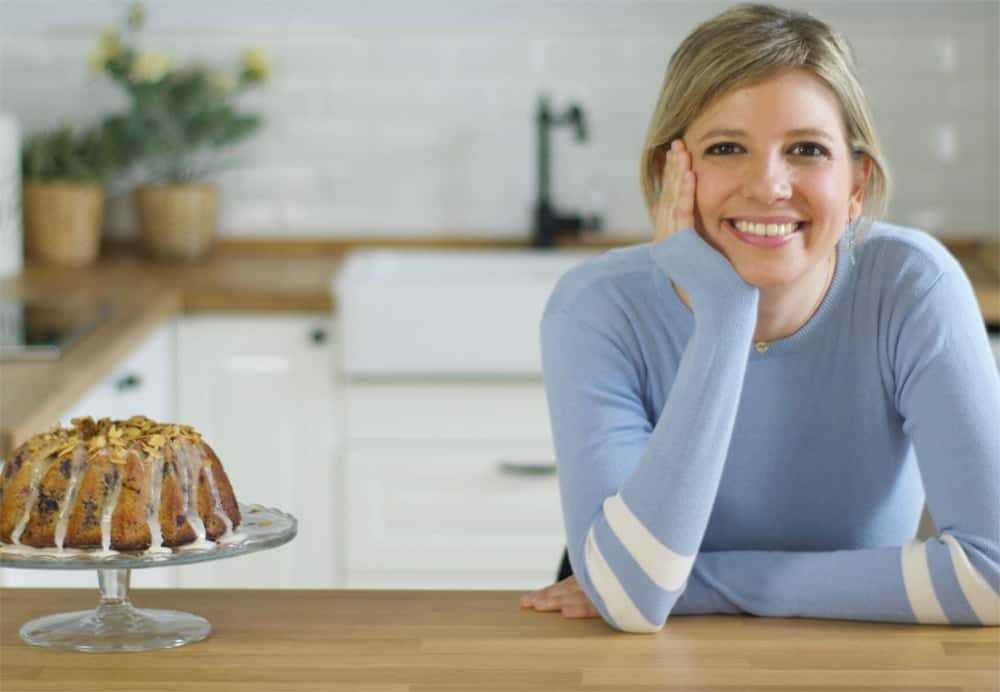 If you're looking for fun gifts for vegans, this is my top pick: Brownble's online vegan cooking class! It's a membership-based course with new videos added every week, and with more than 450 videos already, there's plenty to choose from.
Run by husband and wife team Kim (a certified plant-based cook) and her husband Carlos (a doctor), the course covers vegan recipes and also how to organise your plant-based kitchen, batch cooking, improving your relationship with food and more.
Kim is a friend of mine I met through blogging and a few years ago while visiting Madrid, where she's based, I had the pleasure of going to her house for a drink and some snacks she prepared, and it was some of the best food I ate in Madrid! She's also a former teacher so I love her style of teaching and her patience, and so do her students.
You can gift membership of 3 months, 6 months, 1 year or lifetime access.
---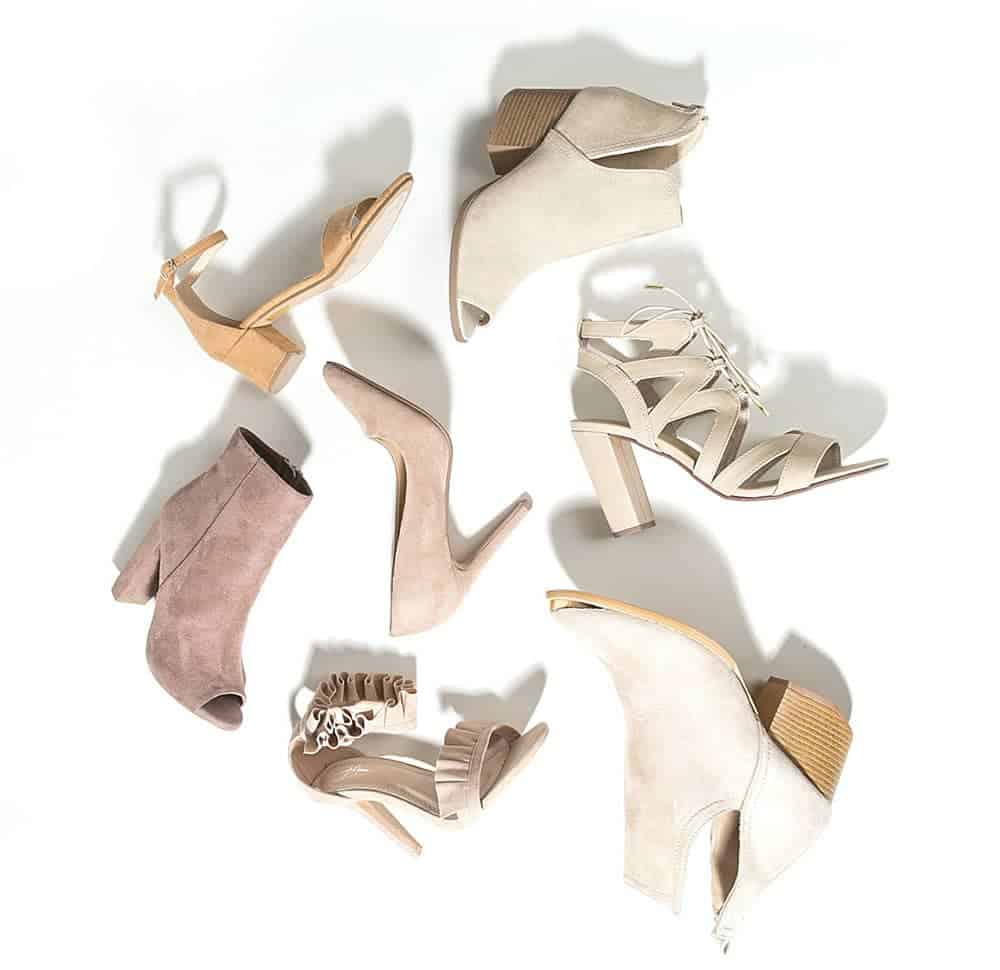 Immaculate Vegan is one of the biggest and best online vegan shops I've come across. They feature a number of different brands and have vegan bags, shoes, coats, clothes, watches, jewellery and even vegan candles.
The brands on Immaculate Vegan are of course all 100% vegan and cruelty-free and are also chosen based on using sustainable materials and manufacturing processes and as ethical of labour practices as possible.
Whether as vegan Christmas gifts or vegan birthday gifts, these gift cards will allow the recipient to choose from a vast range of vegan goods.
Gift cards start at £25.
---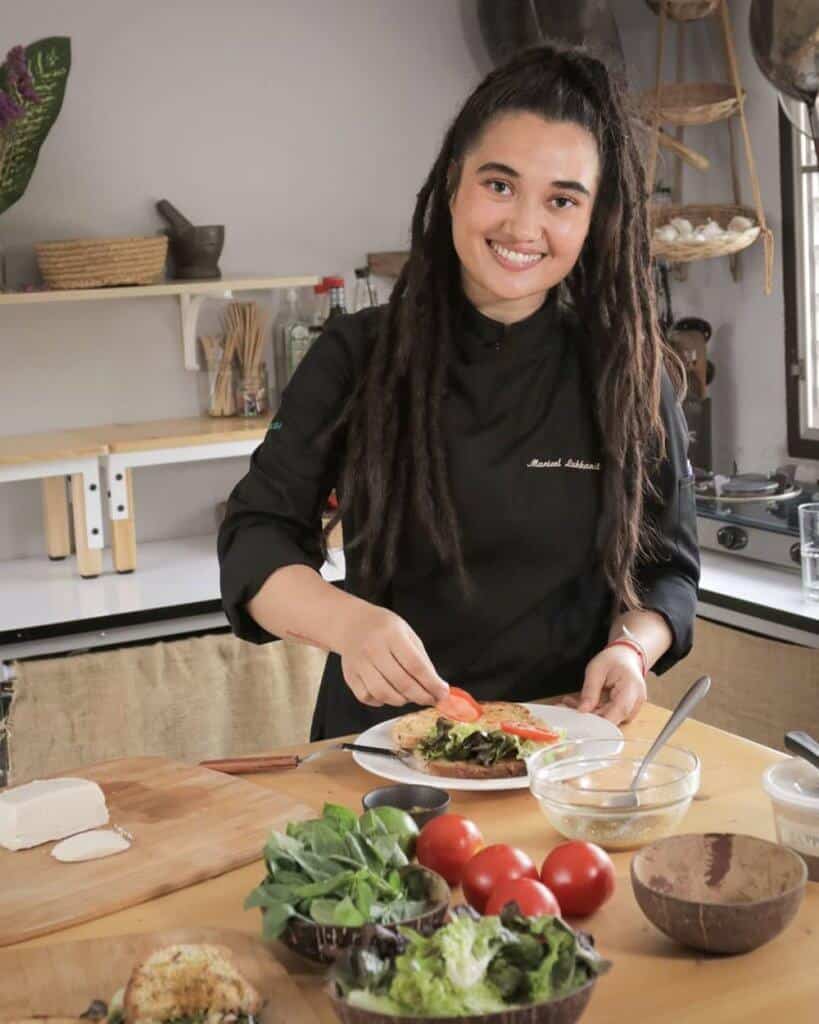 Gift cards from Veecoco is make great presents for vegans who want to learn to cook food from around the world.
Membership gives access to 21 vegan courses and 750+ video lessons with chefs from around the world, spanning vegan Thai, Vietnamese and Italian food, plus courses on vegan pastries, gluten-free baking, cheese-making, chocolate and more.
You can gift membership of 3, 6 or 12 months.
---
If you're looking to give a more eco-friendly gift this year, then I recommend giving a gift card to an online course (such as this one) or an experience-based gift, which Tinggly makes easy.
With Tinggly, you can gift an experience and your recipient will be able to search for experiences near them (or somewhere they're heading on holiday).
They have thousands of different experiences available covering a range of different interests and activities, from a vegan food experience to a surfing lesson or more.
You can also choose to send a gift box so they'll still have a present to open on their birthday or Christmas morning!
They even have a few vegan experiences like vegan foodie tours of Warsaw and NYC, as well as other cities.
---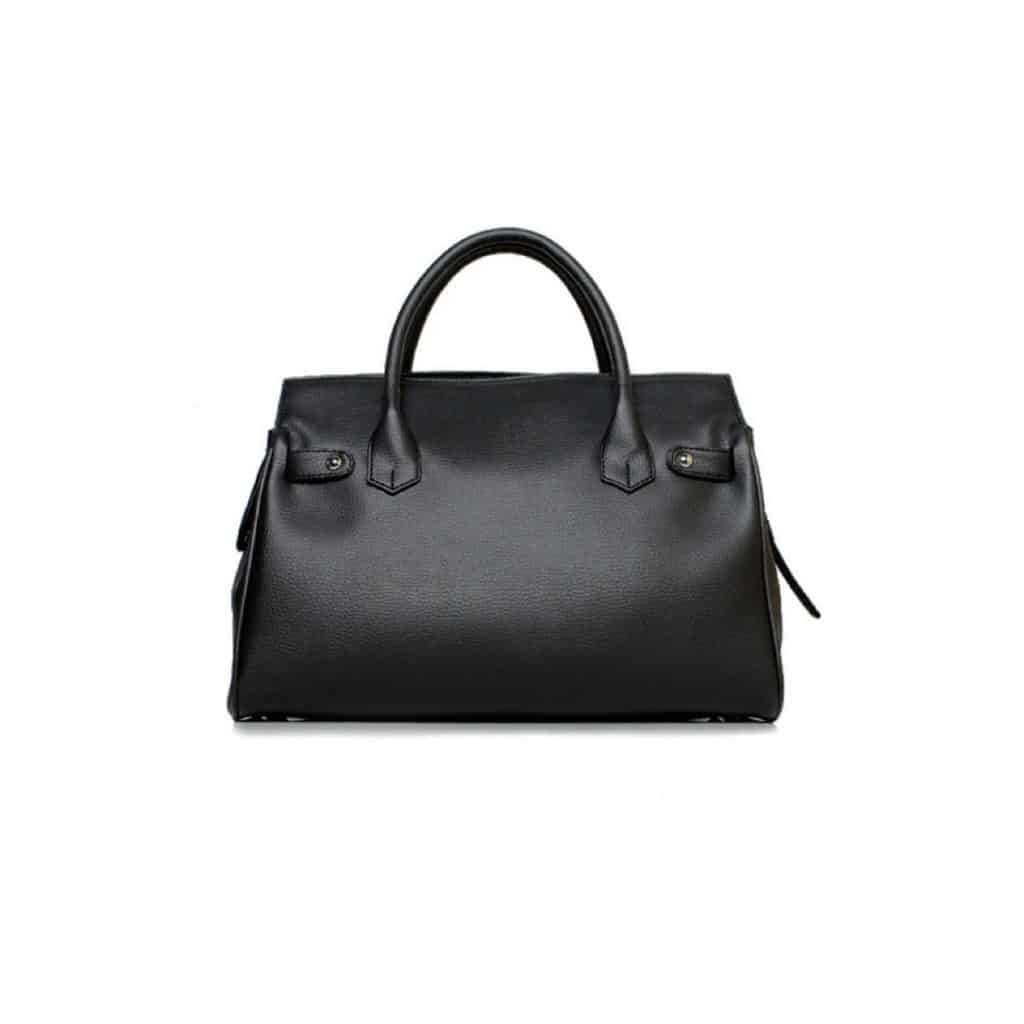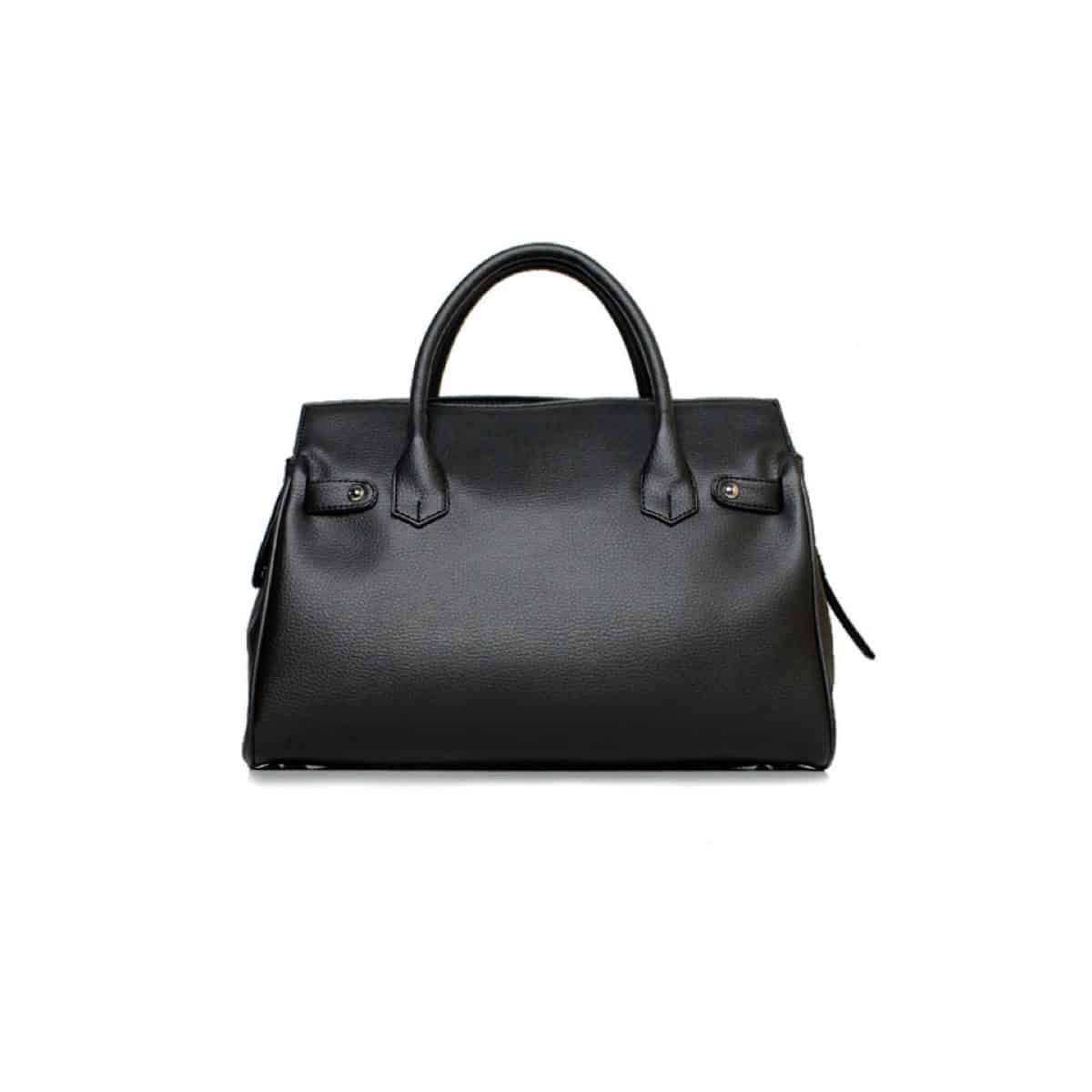 Will's Vegan Store started out selling shoes (I remember when I first saw them at a vegan fayre in London!) and has expanded to make a wide range of vegan clothing and accessories.
They have vegan handbags, briefcases, trainers, boots, belts, wallets and coats.
Everything is classic in style, well-made and made using as sustainable of materials as possible.
Gift cards start at £10.
---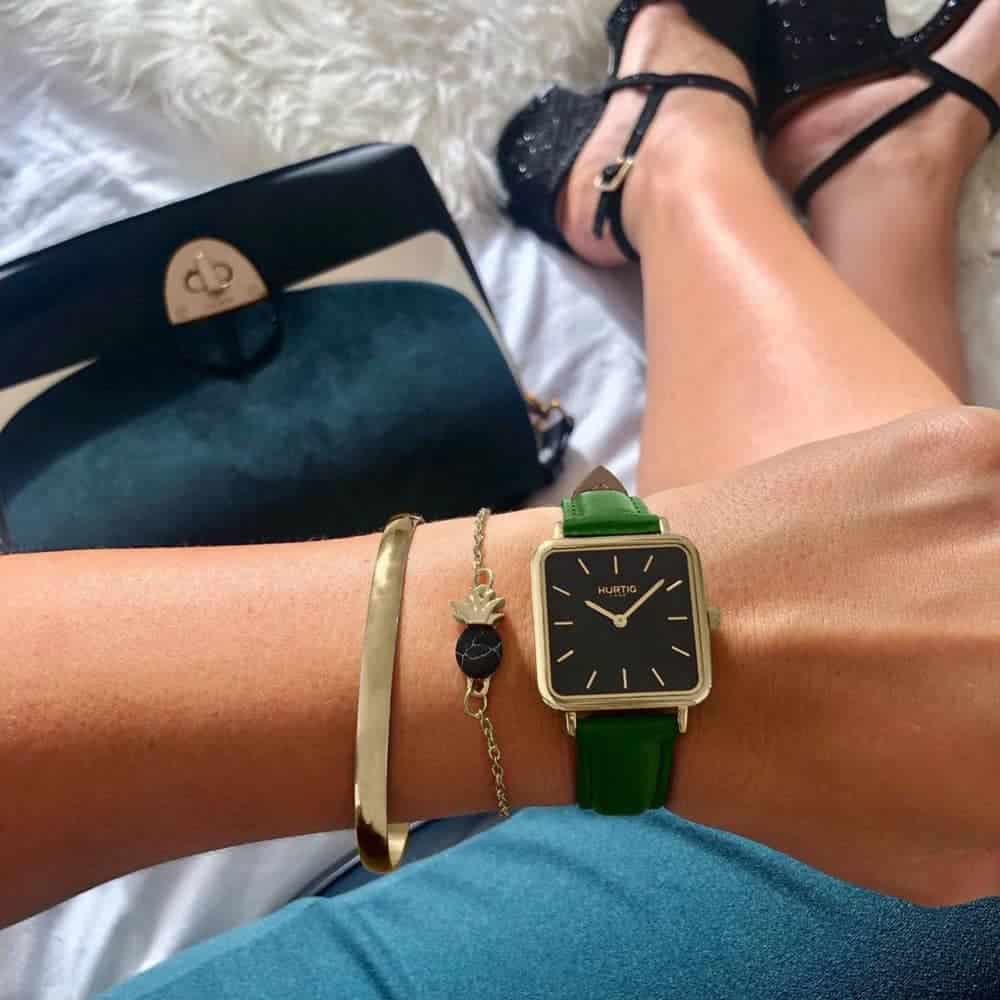 Watches from this Barcelona-based company are 100% vegan and come with vegan leather straps. They have striking modern designs – my favourite is the Nelios square range, pictured above.
Watches make good gifts as you don't have to worry about choosing the wrong size, and since it's not always easy to find a vegan leather watch these make great presents for a vegan.
Though they're based in Spain, shipping is free and they say there are no fees or Brexit-based delays.
---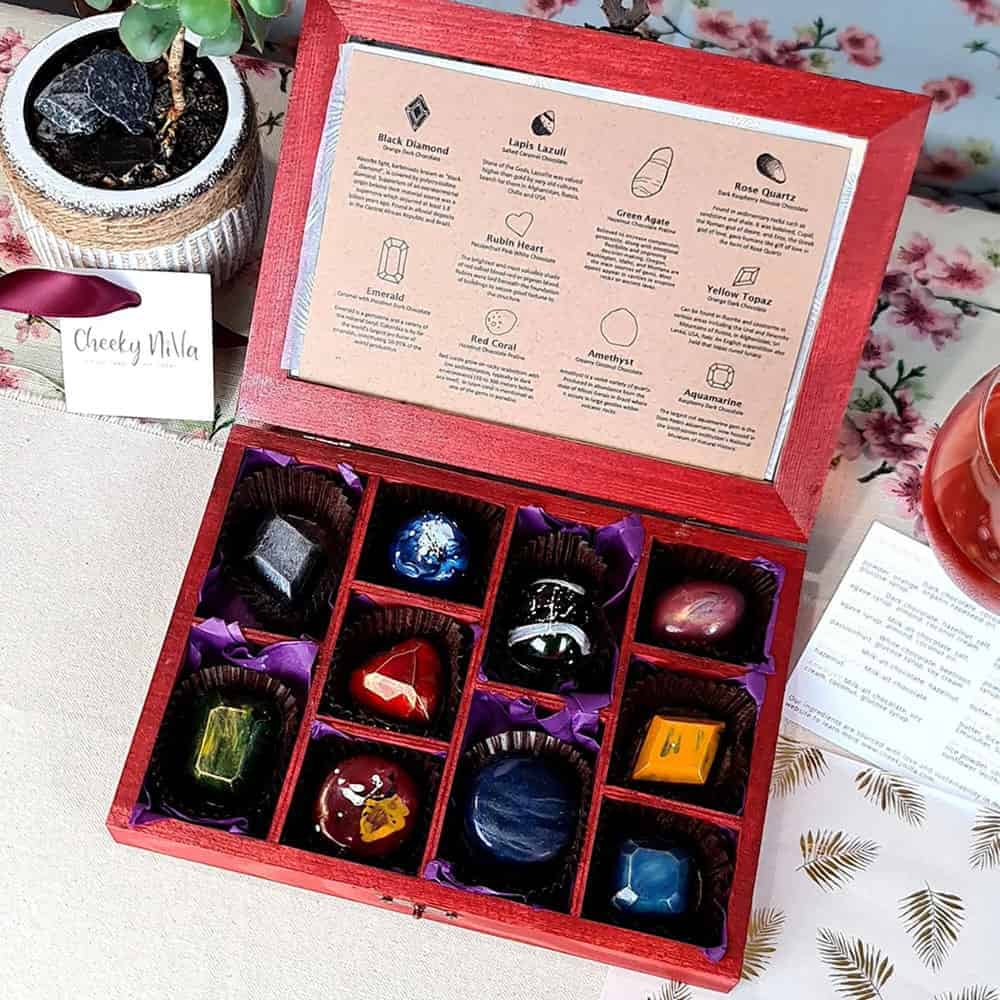 Vegan chocolate gifts never go awry, whether for as vegan birthday presents or as a thank-you gift. Vegan chocolates are, in my opinion, some of the best gifts for vegans.
This vegan chocolate gift box is available on Etsy and features vegan chocolate truffles of varying flavours painted to look like precious stones like rubies, diamonds and emeralds!
This vegan luxury chocolate looks gorgeous and is a work of art (not to mention the flavours sound delicious). They make great vegan thank you gifts or Christmas gifts for vegans.
---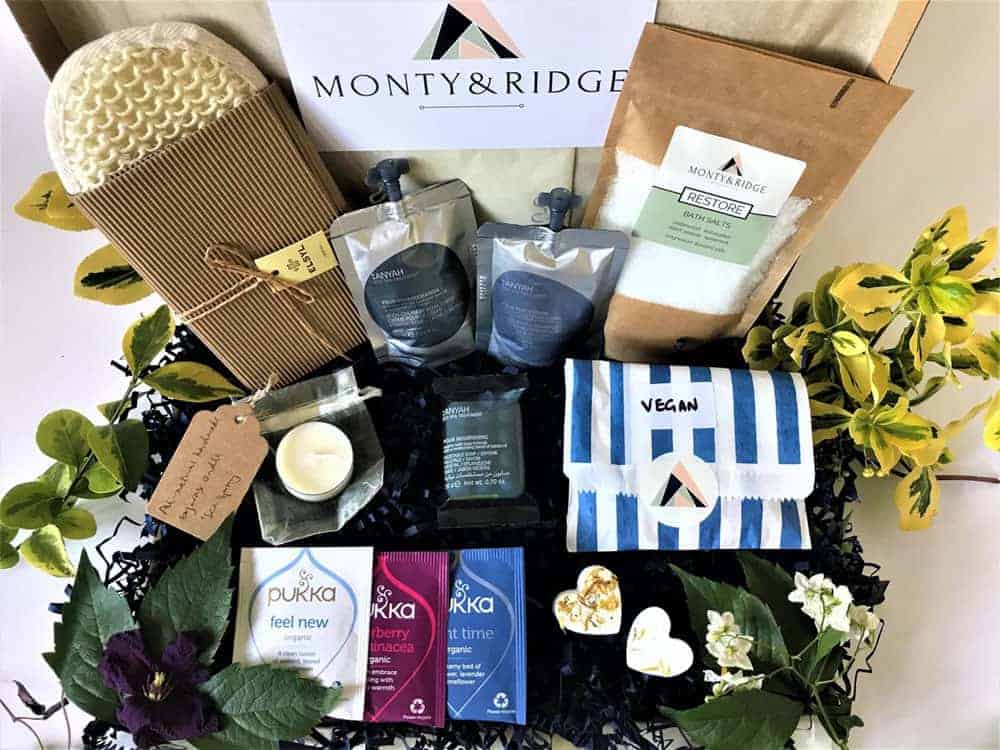 This vegan pamper set from Etsy will make a great night in of pampering. Each vegan skincare gift set contains bath salts, bath bombs, a sachet of lotion and shampoo.
The vegan gift set also contains a vegan soya wax candle, selection of teas and vegan sweets.
The perfect vegan treat box for a night in, and these are perfect vegan birthday gifts or Christmas presents!
---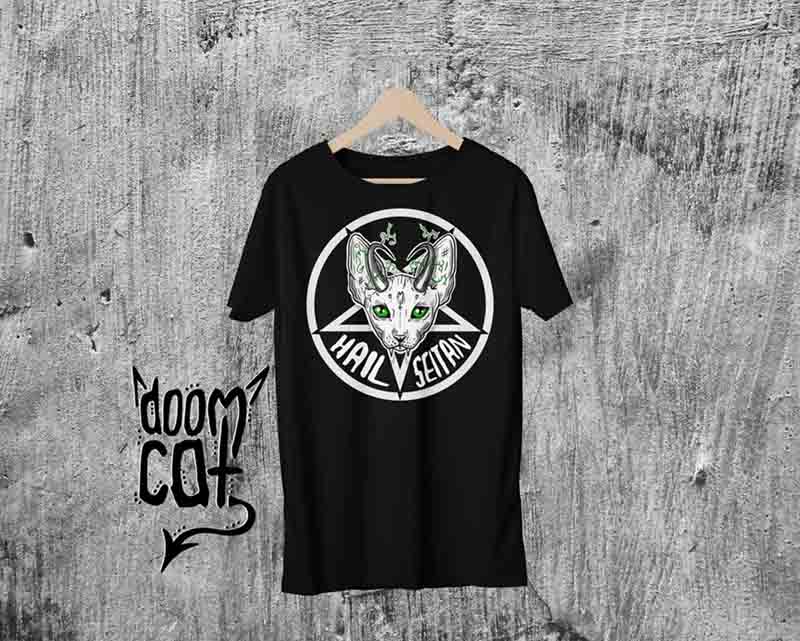 These Hail Seitan* tshirt make great funny vegan gifts.
(*Seitan = a tasty vegan meat alternative)
They're machine washable at 30C.
---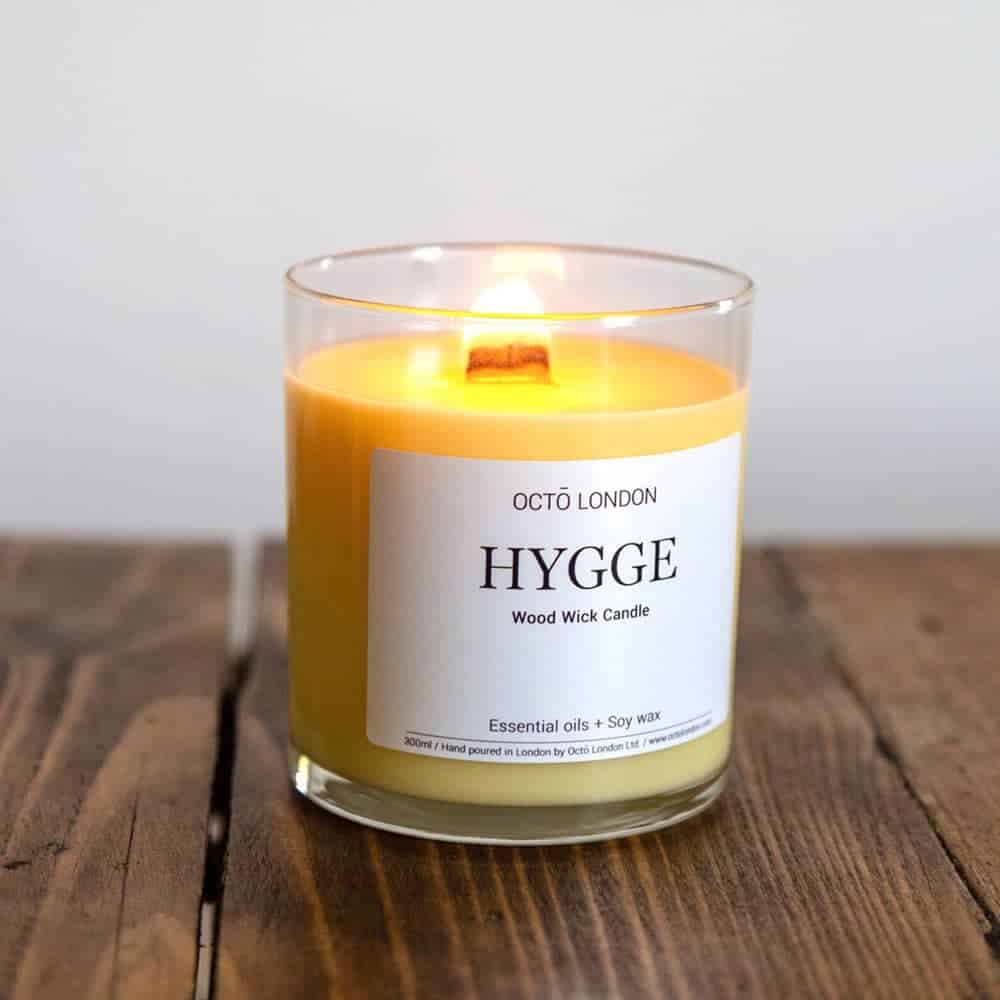 Octo London make my favourite vegan scented candles of all time!
I'm very fussy about scented candles and hate anything that smells artificial – those ones tend to give me an instant headache. So I only buy scented candles from Octo London.
They make good presents for vegans who prefer eco-friendly products; these candles are all made of soya wax and scented with essential oils.
My favourite of the range is the Hygge candle, made with orange, cinnamon and cloves, and it smells like autumn in a glass jar.
See my full guide to vegan candles here.
---

If you know someone who wants to learn to make their own vegan cheeses, then this video-based online course from Brownble is for them.
It covers the basics of vegan cheese-making plus lessons on making various vegan cheeses, including a vegan camembert, macademia nut-based cream cheese, vegan mozzarella, fondue and more.
Note – many of the cheeses contain nuts so it's not the right class for someone with a nut intolerance or allergy.
---
Apparently, 1.5 BILLION phone cases are thrown out every year. When you consider almost all of them are made of plastic, which doesn't biodegrade, the scale of the problem becomes clear.
Thankfully, some companies have started making compostable phone cases.
Pela cases are plastic-free and compostable. I've been using them for the last few years and my phone also survived a few (ahem) falls.
---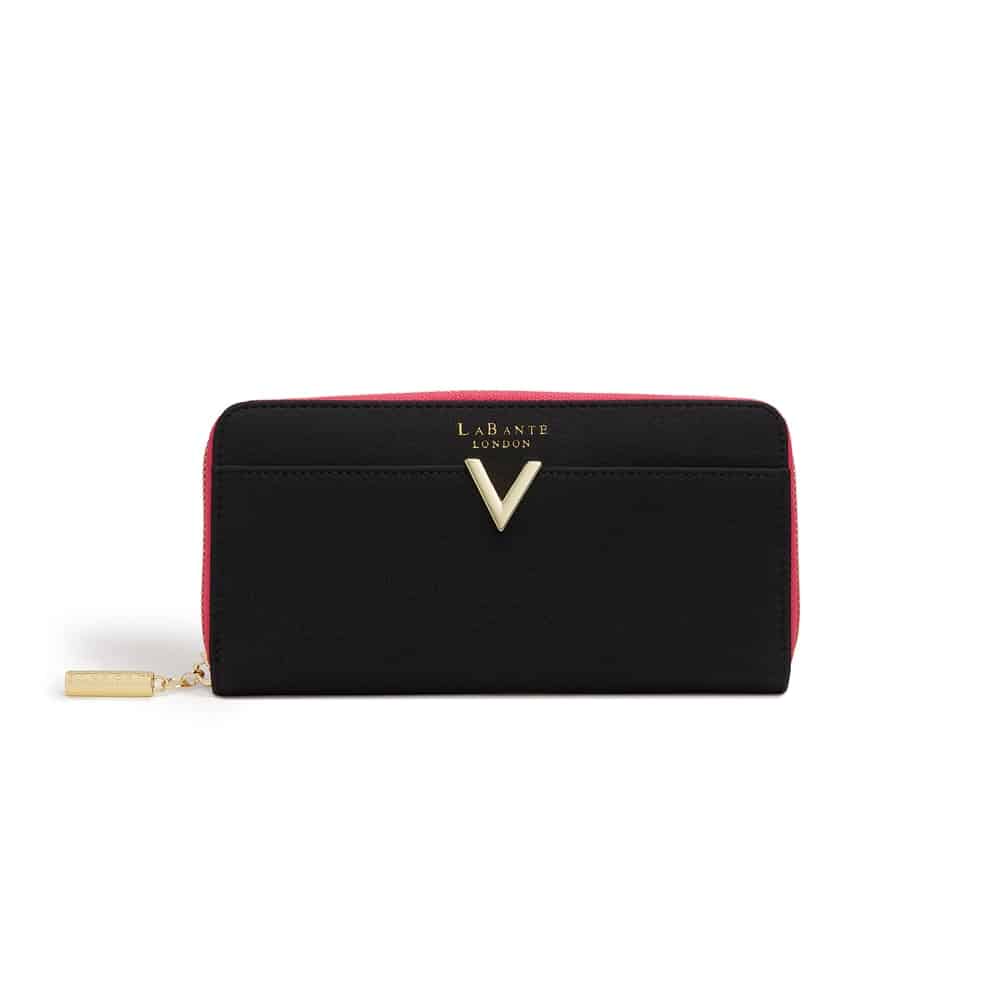 Wallets make good gifts because you don't have to know their size. As a vegan, it can sometimes be tough finding a high-quality wallet not made of leather.
Labante makes beautiful vegan bags and wallets. I've owned their bags before and they're well-designed. Their wallet range is made with vegan leather and like all their products, made sweatshop-free.
---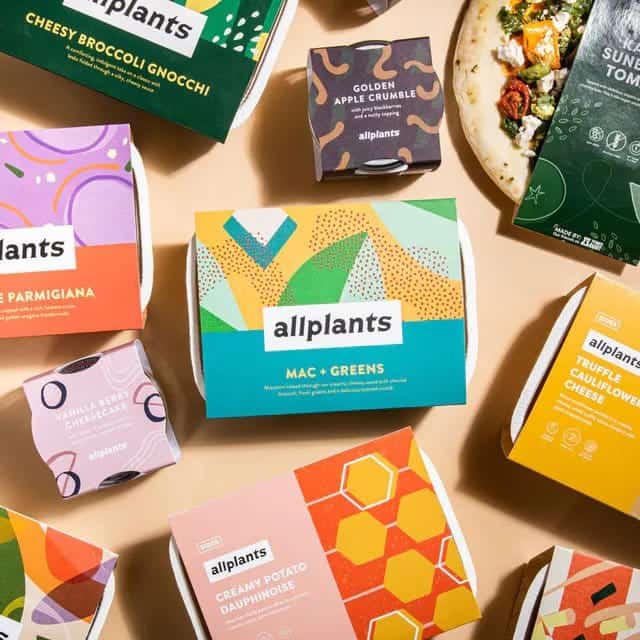 AllPlants is one of the most popular vegan meal delivery services. It ships vegan meals to your door which you can just re-heat and eat.
They have lots of different options and it's great for anyone who wants to have food on hand for when they don't have the time or inclination to cook.
Dishes include vegan mac and greens, teriyaki udon, katsu curry made with vegan chicken and more. They have bundles available you could gift.
---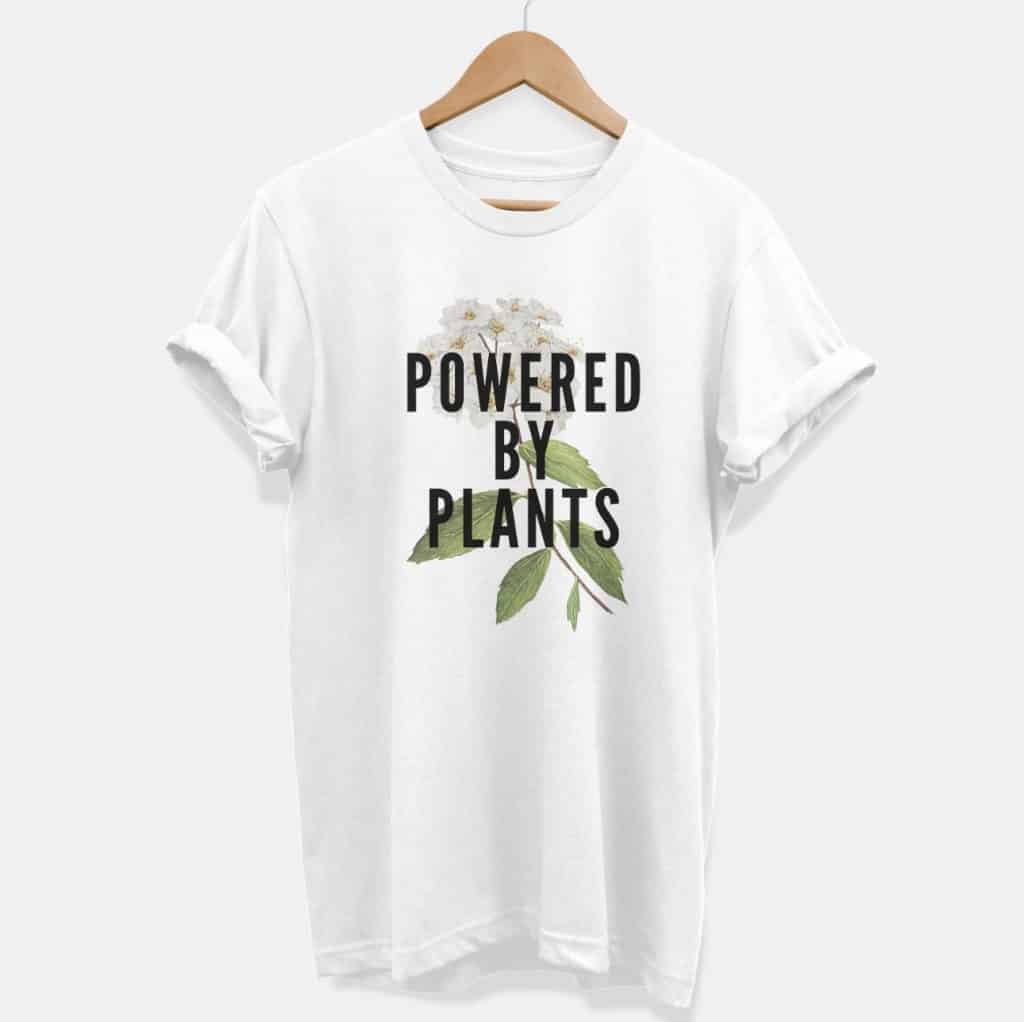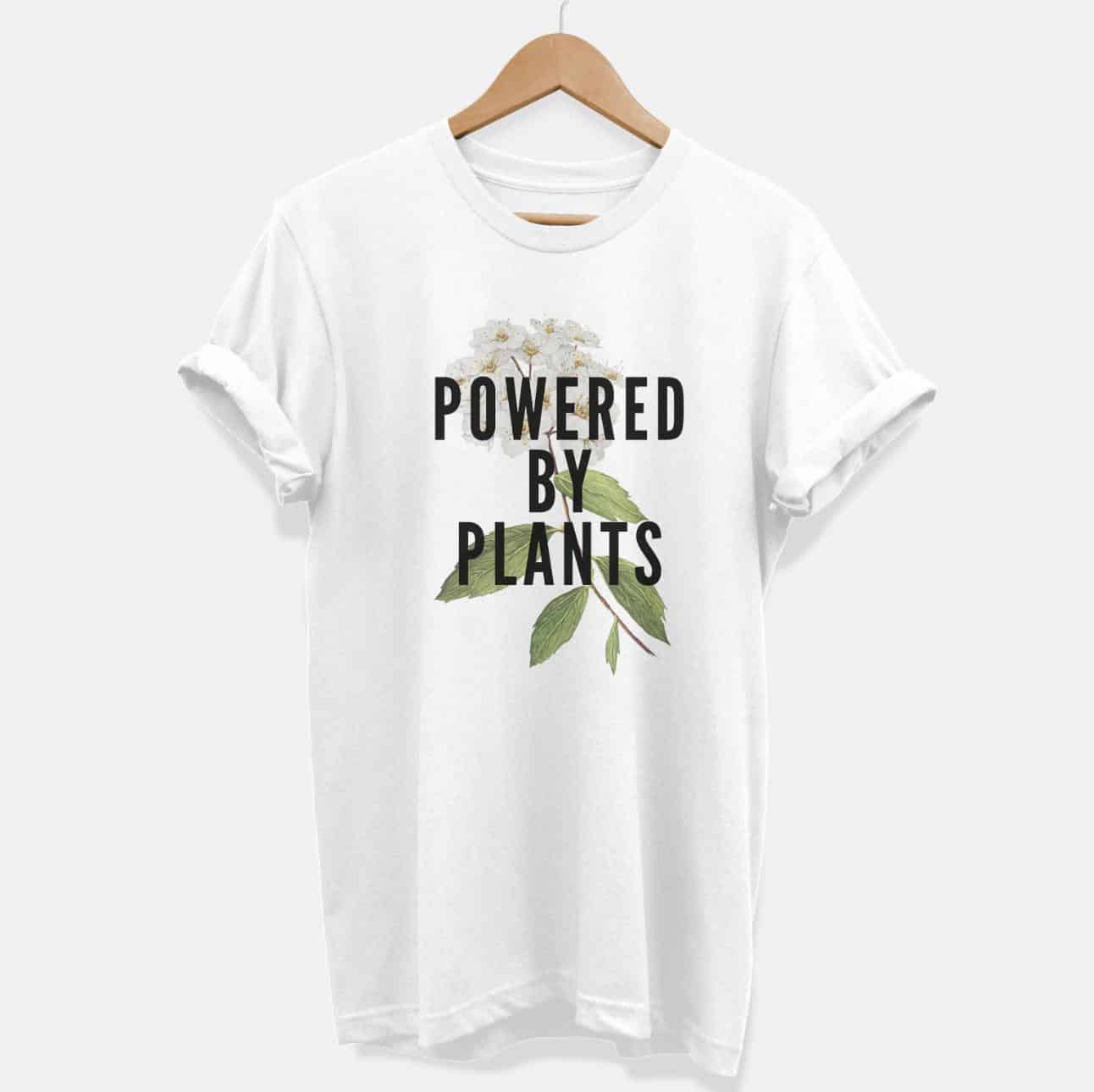 Vegan t-shirts are birthday presents for vegans who like to wear a message on their shirts.
Vegan Outfitters makes vegan message t-shirts, tank tops, hoodies and more.
---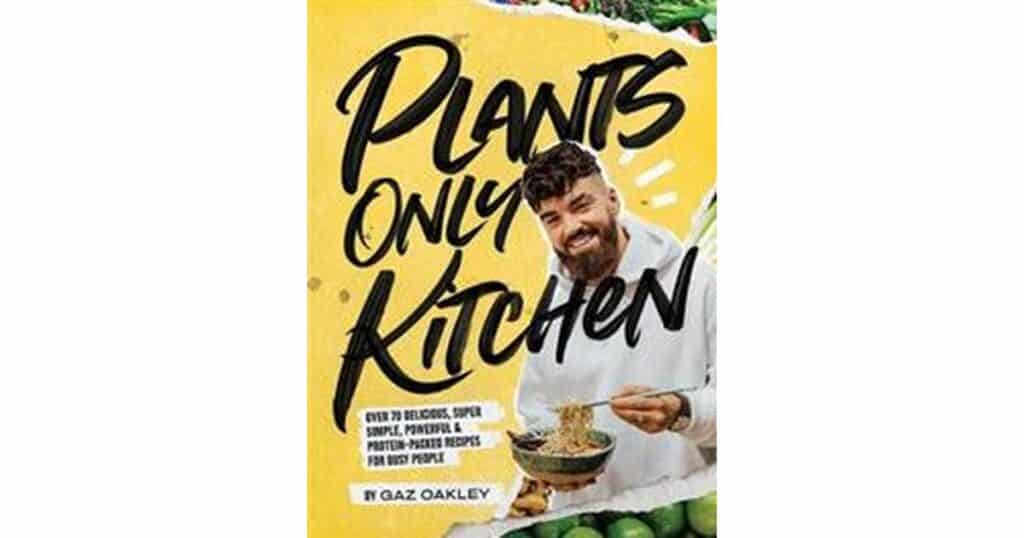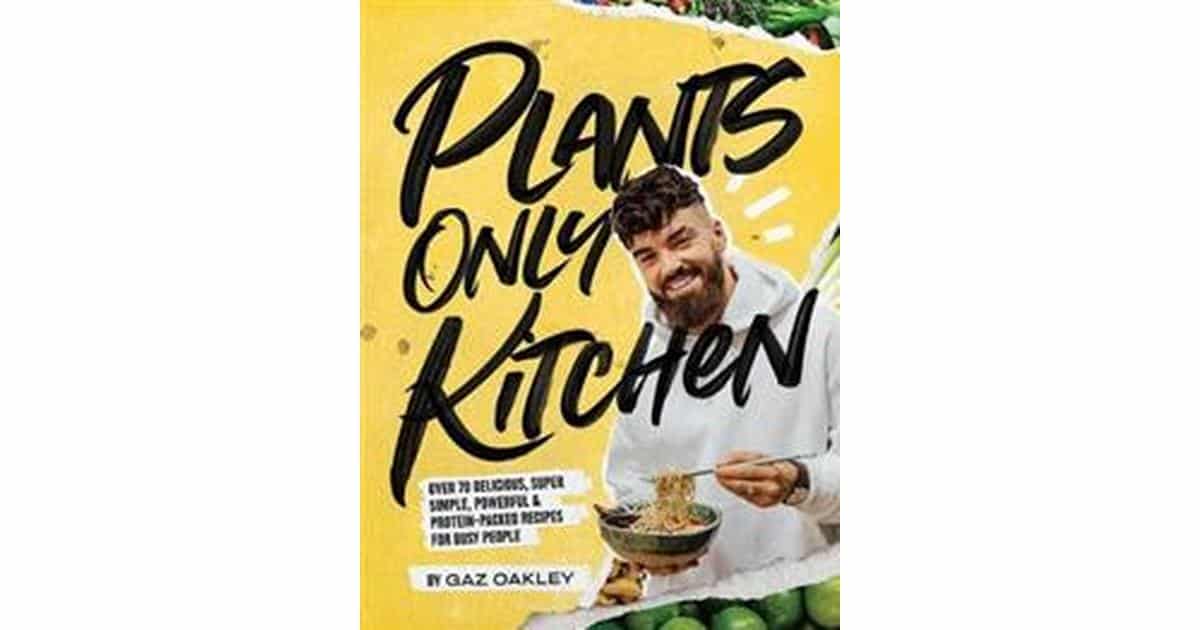 Cookbooks make great Christmas or birthday gifts for vegans. Plant Only Kitchen is vegan Youtuber Gaz Oakley's (aka the Avant Garde Vegan) third cookbook and won the VegNews Best Vegan Cookbook award in 2021.
You can also have a browse of the best-selling vegetarian & vegan cookbooks on Amazon here.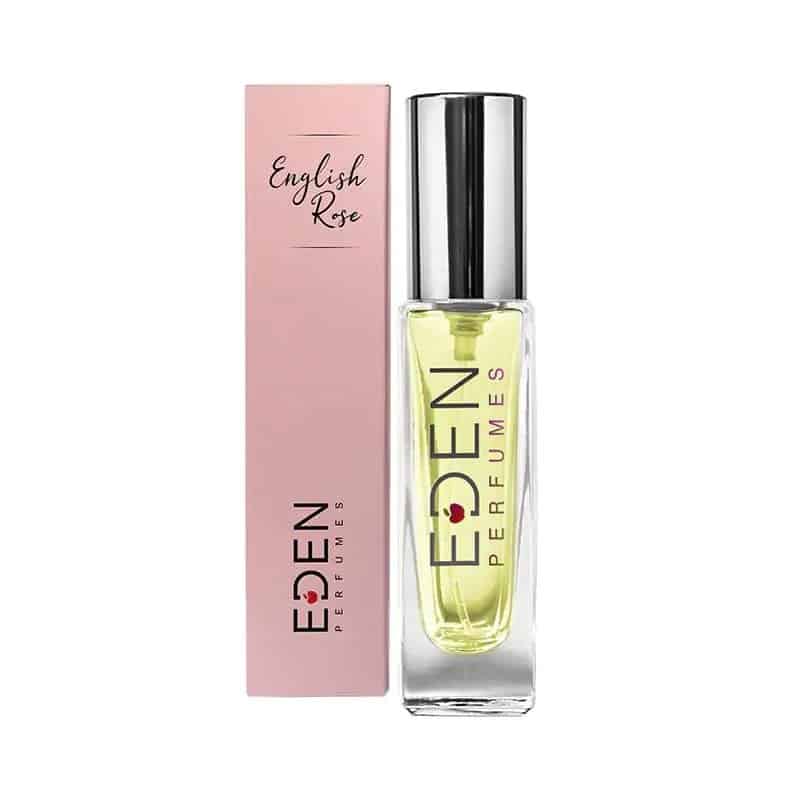 Looking for a perfume to gift a vegan? Not all perfumes are vegan (not just because of animal testing, but also because of animal ingredients used in perfume like musk), but Eden Perfumes are 100% vegan.
They have a shop in Brighton, or you can order online.
Check out my full guide to vegan perfumes here.
---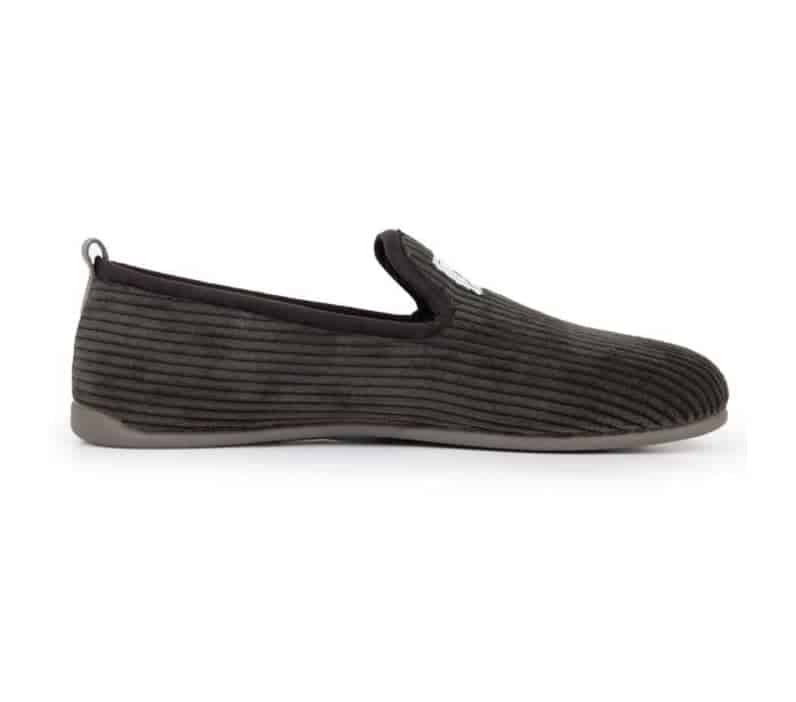 Slippers are a popular gift for Christmas, but not all slippers are vegan because of wool, fur trim or other materials.
These vegan slippers from Mercredy, though, are made from recycled plastic bottles and come in a few styles and colours.
Vegan luxury gifts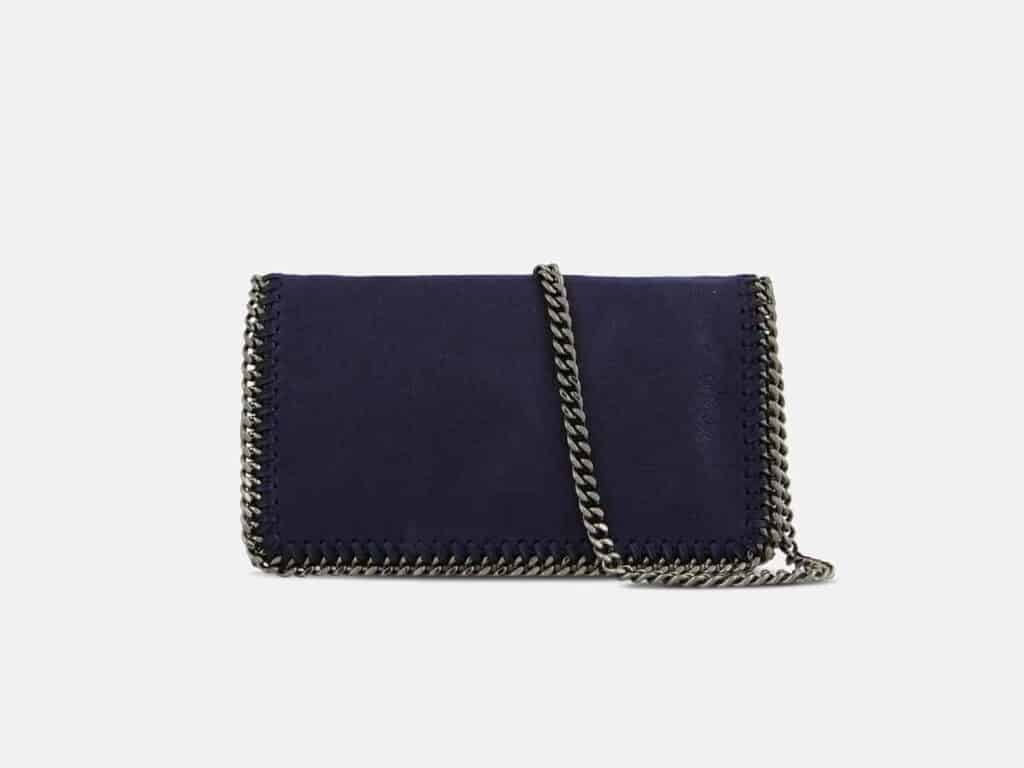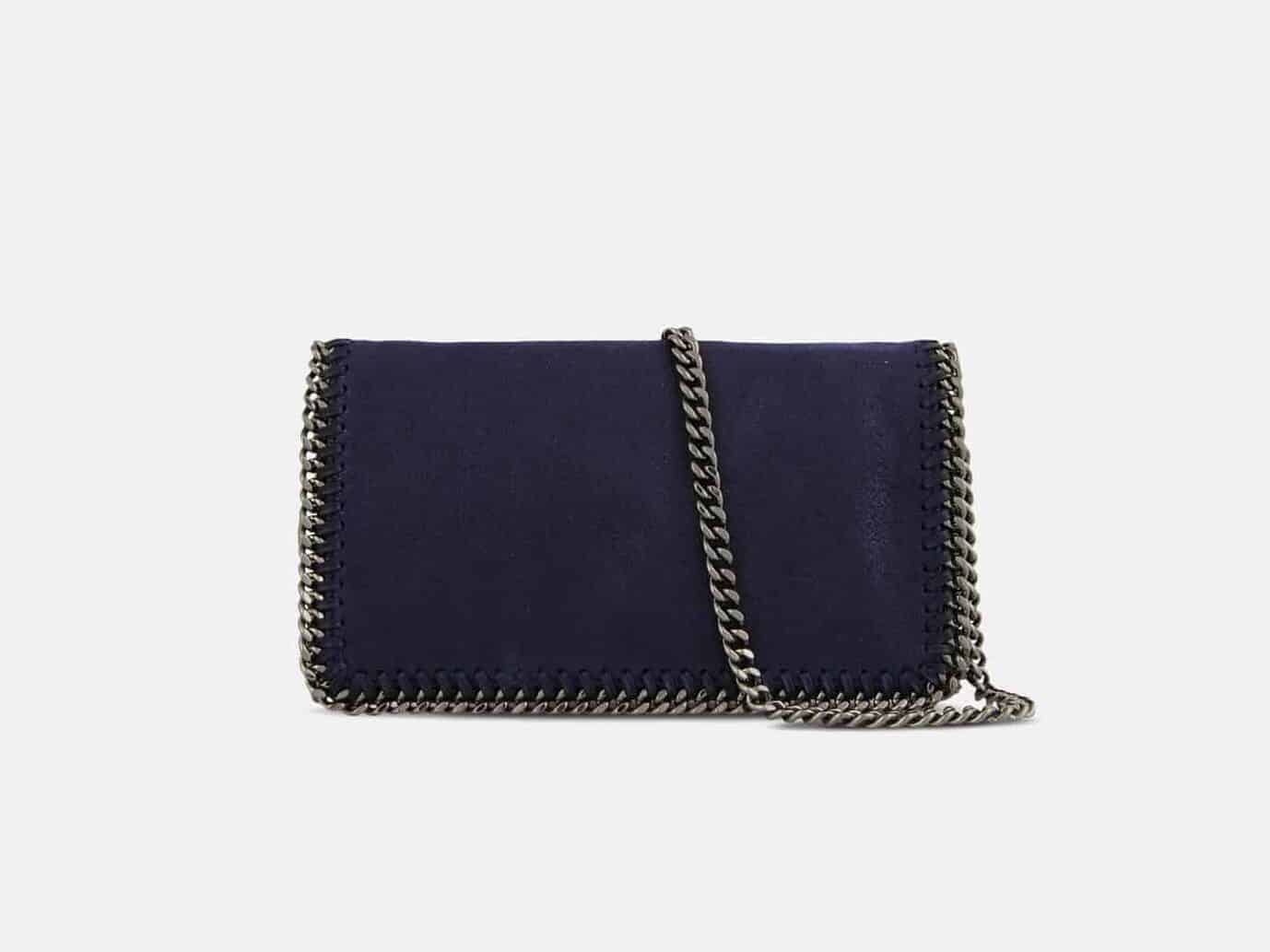 Best for: luxury vegan gifts UK
If you're searching for luxury vegan gifts, you can't do better than a designer handbag.
All of Stella McCartney's shoes and bags are vegan (the whole brand is vegetarian though it's not fully vegan as wool and silk are used in some clothes), including the now iconic Falabella bag, which its diamond cut chain strap.
Have you got a big anniversary coming up with your partner and are looking for luxury vegan gifts for her? Wallets or bags from Stella McCartney make ideal luxury vegan presents for her.
---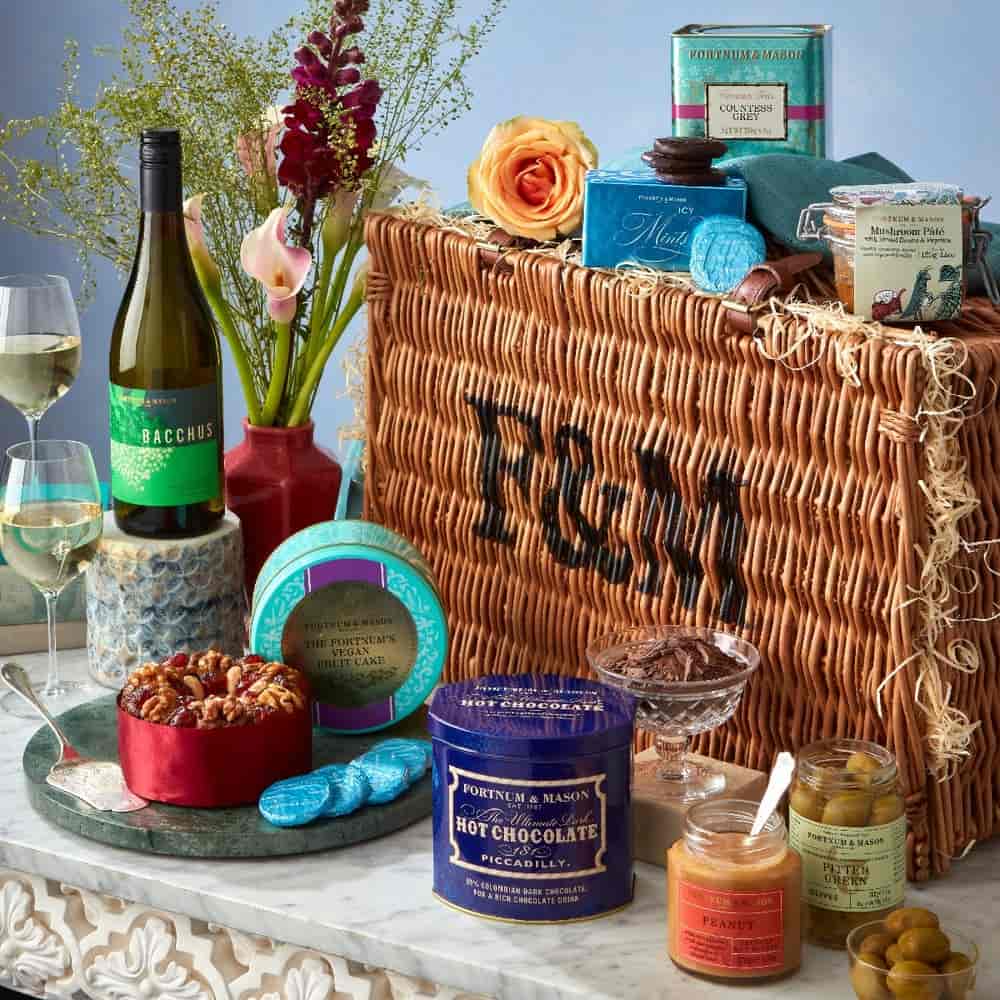 As far as vegan hampers go, you can't go much getter than a classic Fortnum & Mason hamper. These vegan friendly gifts are full of vegan luxury in an iconic hamper.
Looking for the best vegan presents for a bit of luxury? F&M have a few different luxury vegan hamper styles: a vegan Christmas hamper, a vegan food hamper with a wide spread of different food and drink, and a vegan wine hamper.
Each Herbivore vegan gift hamper (pictured above) contains tea and vegan cake, pates, chocolate, wine and more, while the vegan wine hamper has a bottle of vegan champagne, sancerre blanc, chenin blanc, claret, chianti and more.
---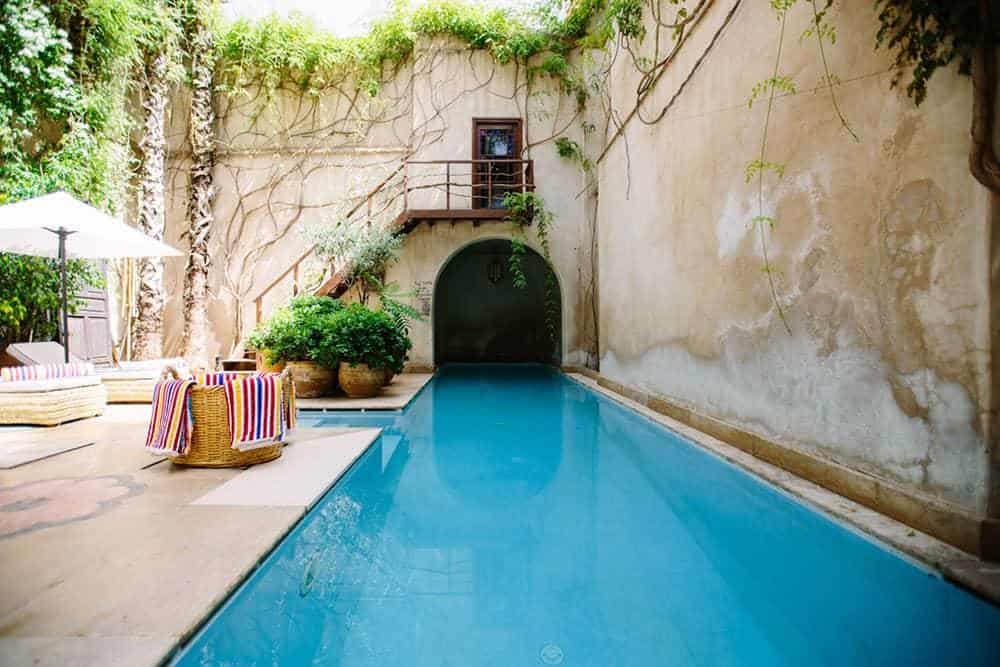 Are you giving a gift to a travel lover? A stay in a vegan resort or vegan hotel is something every traveller would adore.
Staying in a vegan resort means all the joy of travel and no headaches worrying about finding vegan food – perfect vegan anniversary gifts.
As a gift for a vegan, Hotels.com vouchers are great if you're not sure where they'd want to stay, or check out my guides to the best vegan resorts and the best vegan hotels worldwide.
---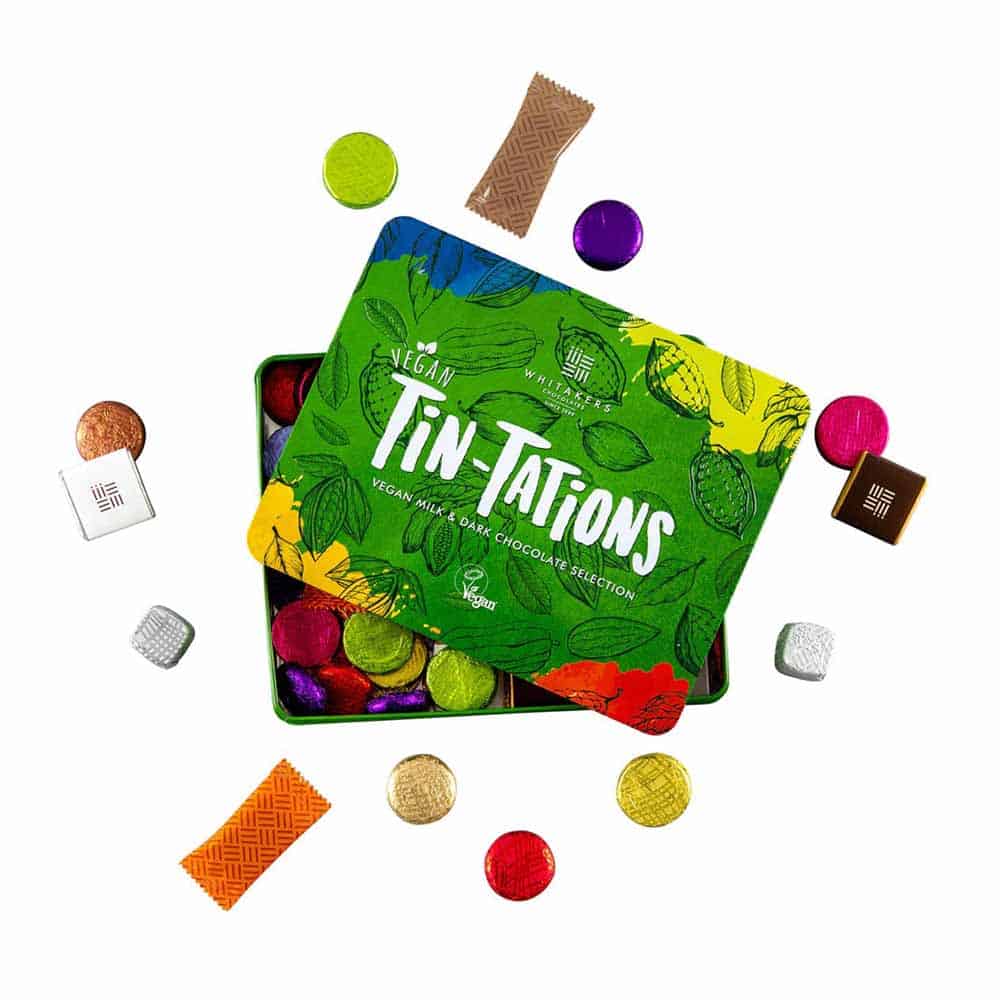 Staying at someone's house this year for Christmas? Bring this Quality Street-style chocolate tin!
These vegan food gifts are filled with a mix of vegan dark & milk chocolates: dark chocolate strawberry cream, dark chocolate orange cream, dark choc salted caramel cream, dark choc coffee cream, vegan milk choc toffee, vegan milk choc salted caramel, vegan milk chocolate raspberry & lavender crisp and more.
They make the best presents for vegans if you're going to someone's house for Christmas.
---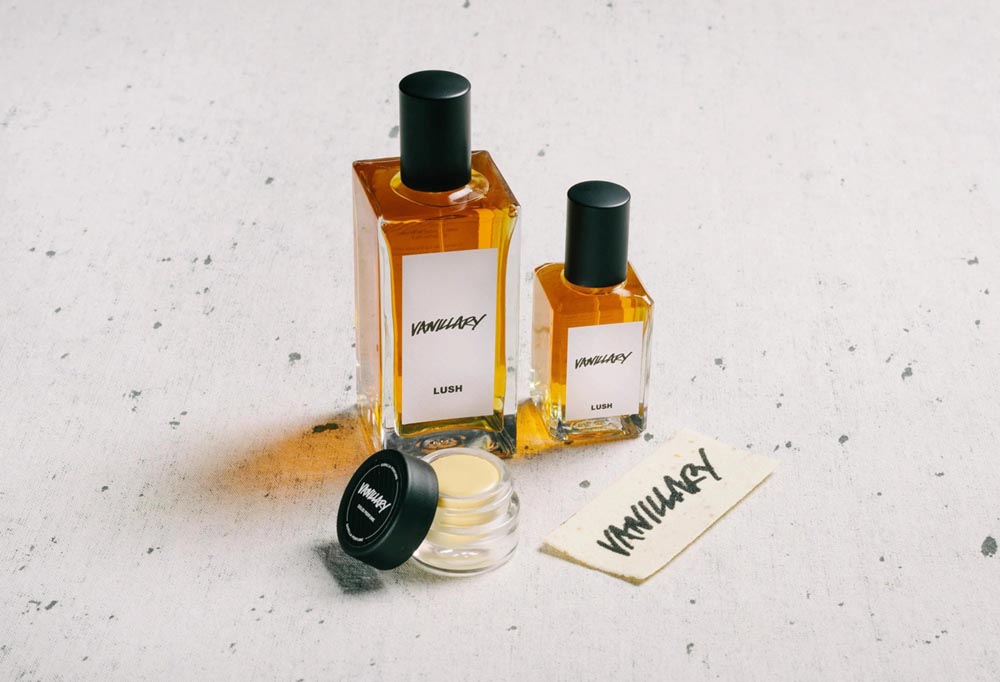 Best for: vegan experience days
With spas in Bath, Birmingham, Cardiff, Leeds, Edinburgh, Liverpool, London and Poole, if you're looking for vegan experience gifts, look no further.
Gifting an experience, rather than a physical object, is a more eco-friendly option and creates a memory!
Lush has a number of spas throughout the UK and can tailor treatments to be vegan. They're a bit pricey, but I had the Synesthesia massage a few years ago for my birthday and it was truly an unforgettable experience.
---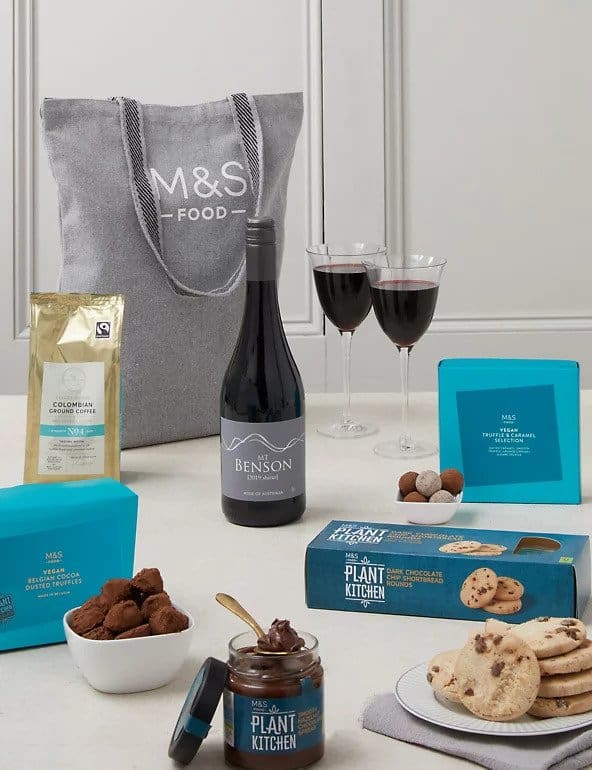 This treat bag from M&S is stuffed full of vegan goodies from their Plant Kitchen range. It contains vegan chocolate hazelnut spread, cookies, truffles, wine and chocolate.
It comes in a recycled grey tote bag and you can also send a personalised message in it when you send these vegan gifts by post.
Vegan gifts under £10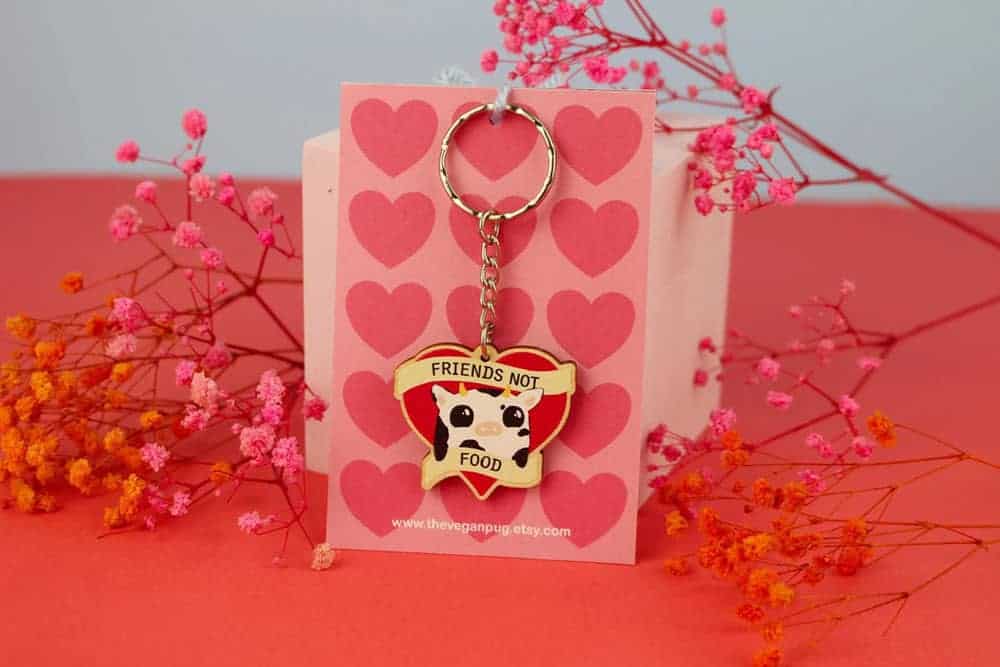 Wondering what to gift a vegan in a Secret Santa at work? If you're looking for a vegan gift under £10, a keyring is always a good option.
This cute keyring from a vegan shop on Etsy is made using laser-cut responsibly sourced wood.
---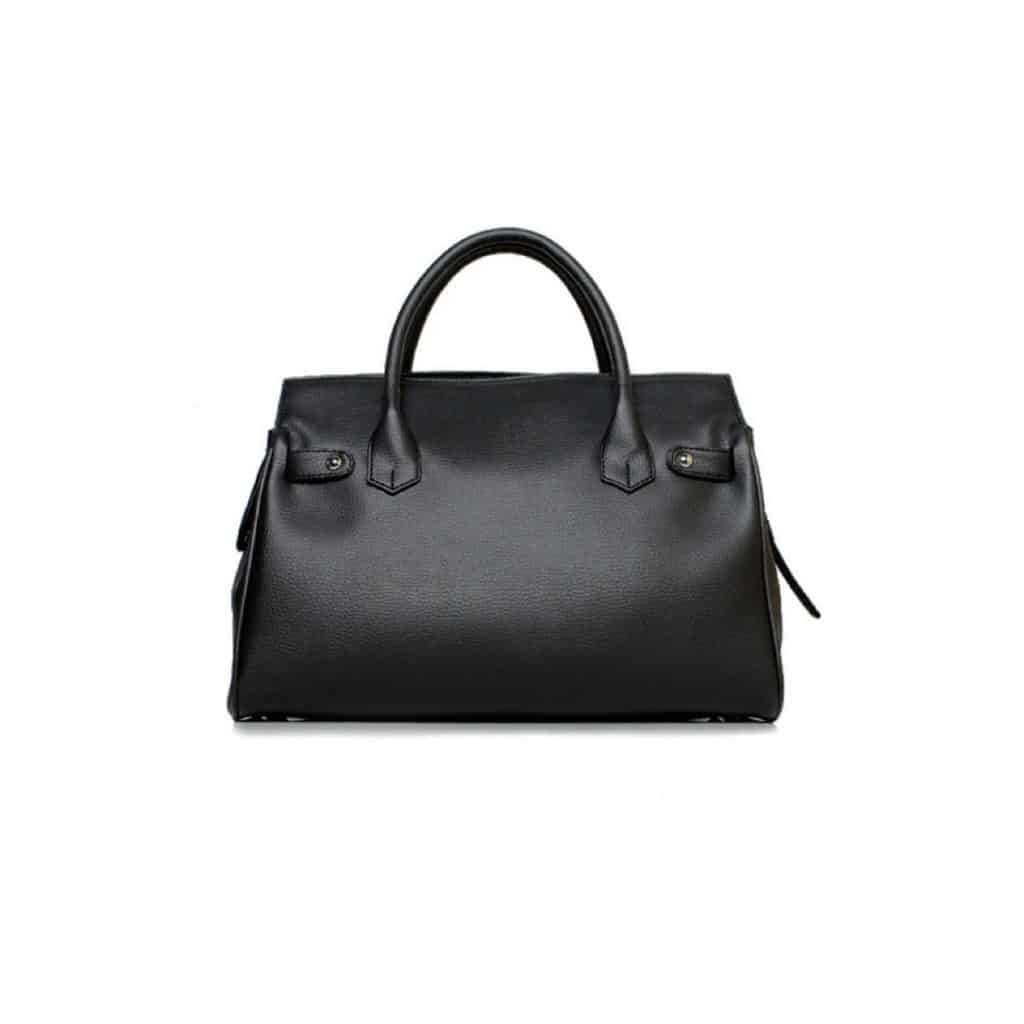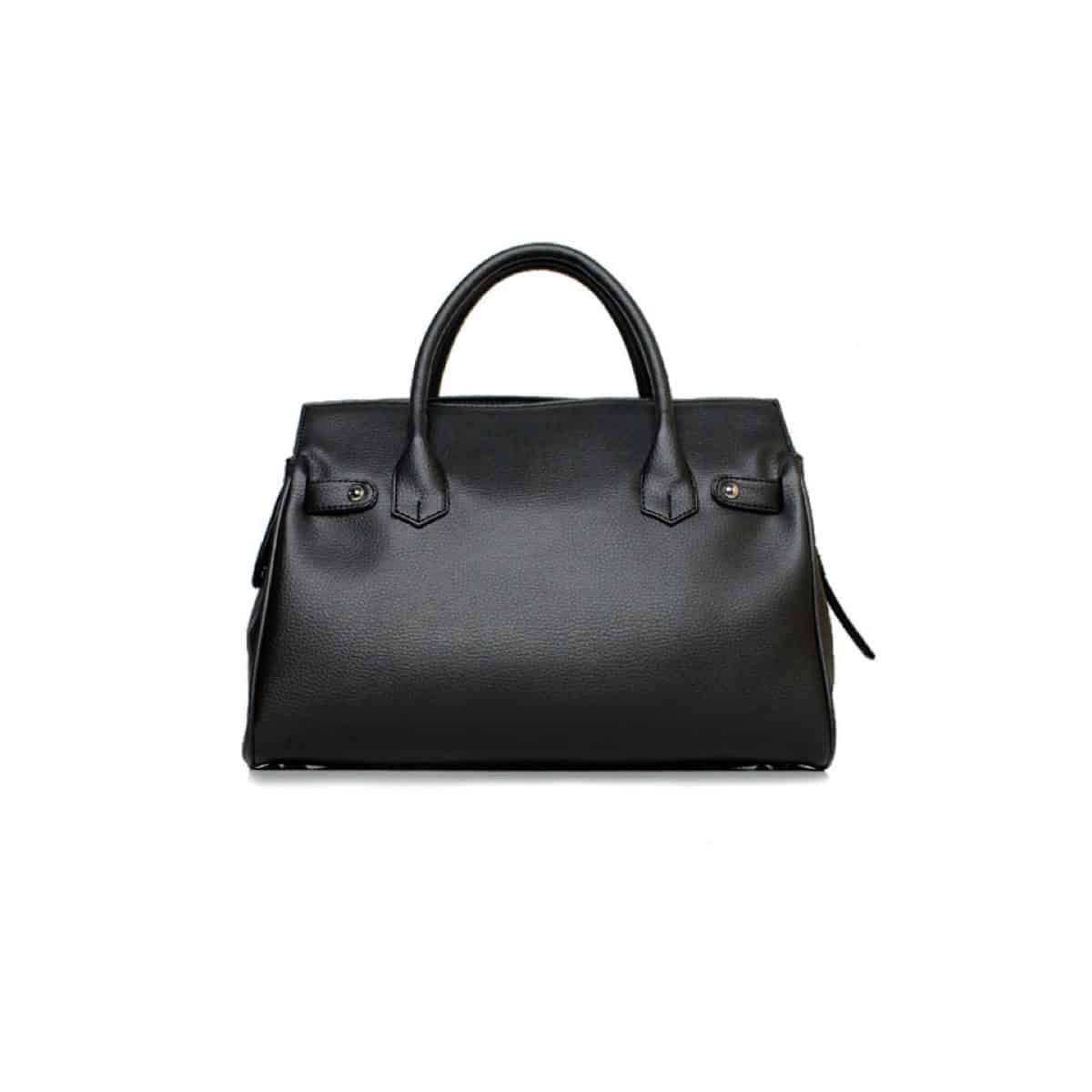 Will's Vegan Store makes vegan shoes, bags, belts, wallets and more and their gift cards start at £10.
Gift cards are always good gifts for a vegan if you're not sure what to buy them, and Will's is great as it has a wide range of products.
---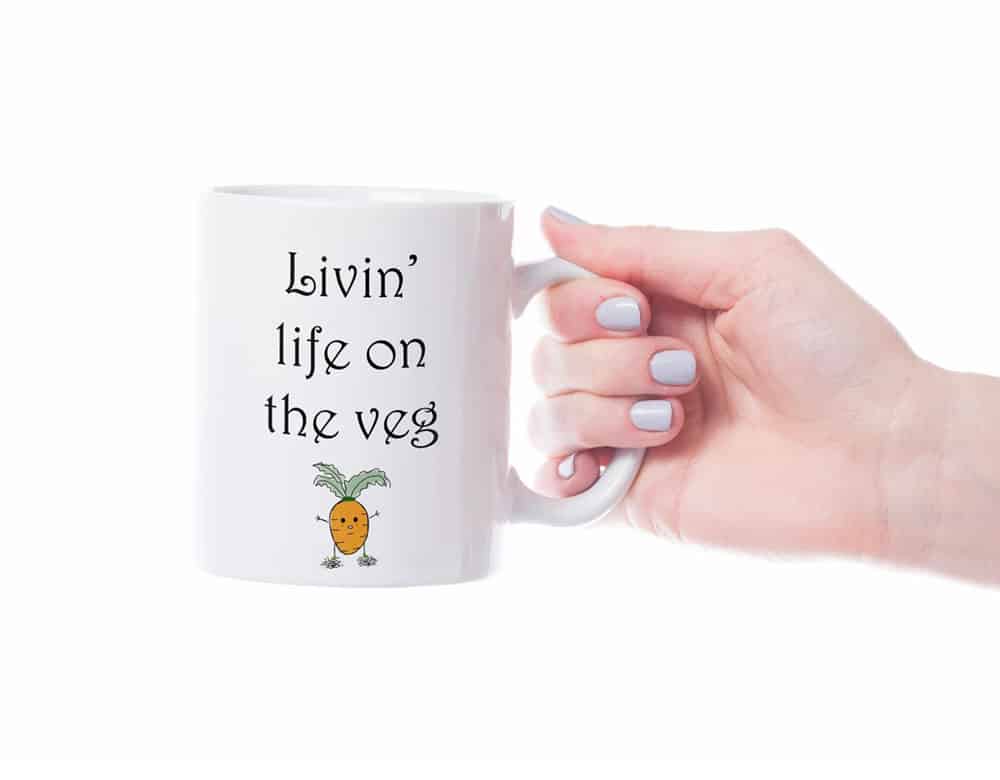 Okay, so this mug IS over £10, but only by 97p and shipping in the UK is free.
If you don't mind going slightly over the £10 limit, it's microwave- and dishwasher-safe and comes in recyclable packaging.
Vegan gifts under £5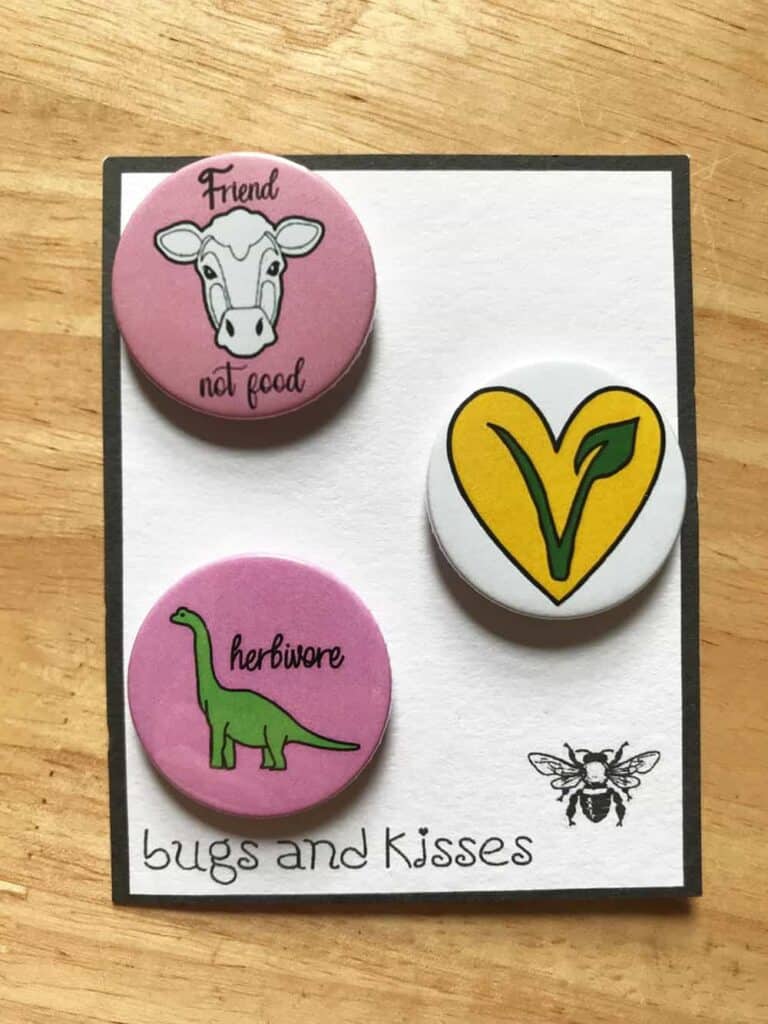 So, you drew a vegan coworker in the work Secret Santa and you don't know what to get him? It's tricky finding a gift under £5 these days (unless you DIY), but these badges are £2.
FAQ
What are some vegan gifts?
There are many to choose from! For my top pick overall for anyone, an online vegan course like this one is always a good bet, or a gift card for an online vegan fashion retailer.
Buying for a foodie?
If you're looking for vegan food gifts, then a box of vegan chocolates or for luxury vegan food gifts, a vegan Fortnum & Mason hamper, are good vegan food-based gifts.
How to make homemade vegan gifts?
You could make homemade vegan cookies, infused liqueurs or crafts. Check out this guide to DIY vegan gifts.
Where to buy vegan gifts?
It's often easiest to find vegan items online since lots of vegan companies sell online (and items are not always labelled vegan in shops), though you can find lots of vegan toiletries at Lush or Superdrug for example (Superdrug own brand label items as vegan and lots of them are).
If you're looking online, check out Immaculate Vegan, an online vegan fashion retailer.
What are good gifts for vegans, UK wide?
Depending on the person's interests and preferences: an online vegan cooking class, a vegan t-shirt or mug, or a box of vegan chocolates or vegan pamper hamper are all good options.
What should I do when receiving non vegan gifts, as a vegan?
This is always such a socially awkward situation! There's no right answer and it depends on your relationship with the person, your comfort level and whether they gifted it to you in front of a large group of people.
If it's a friend or family member who gives you a gift every year, though it might be an awkward conversation, it's best to say something to avoid an annual repeat of the situation.
If it's in front of people, I'd spare them the embarrassment of saying anything on the spot and say something to them later privately.
It's up to you what you do with the gift — you can re-gift it, give it to a neighbour, sell it or donate it to a charity shop.
Pin this for later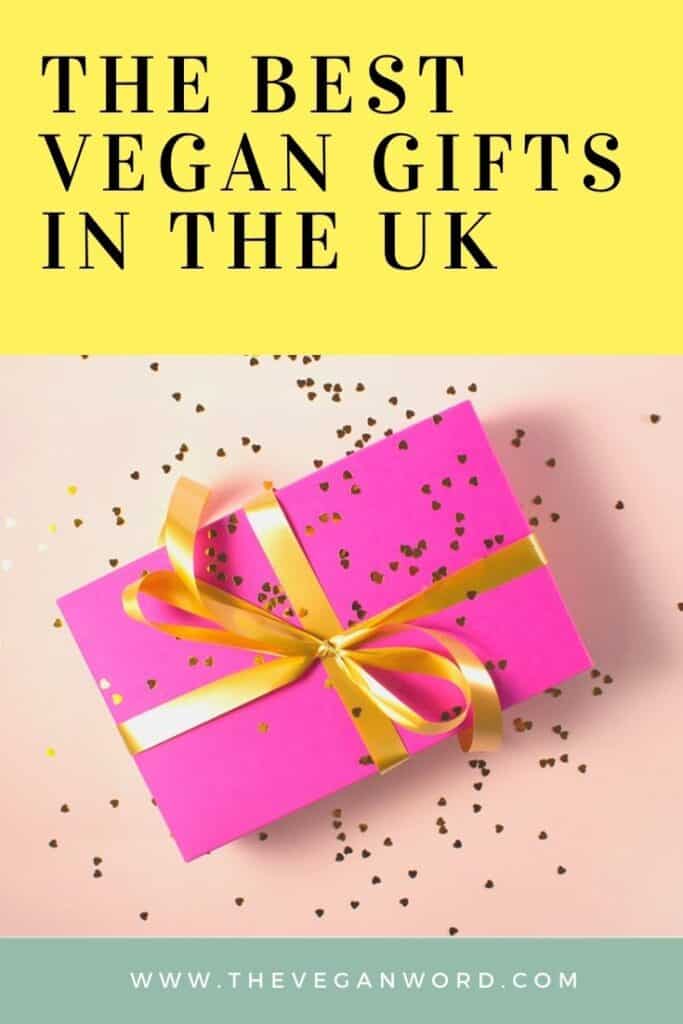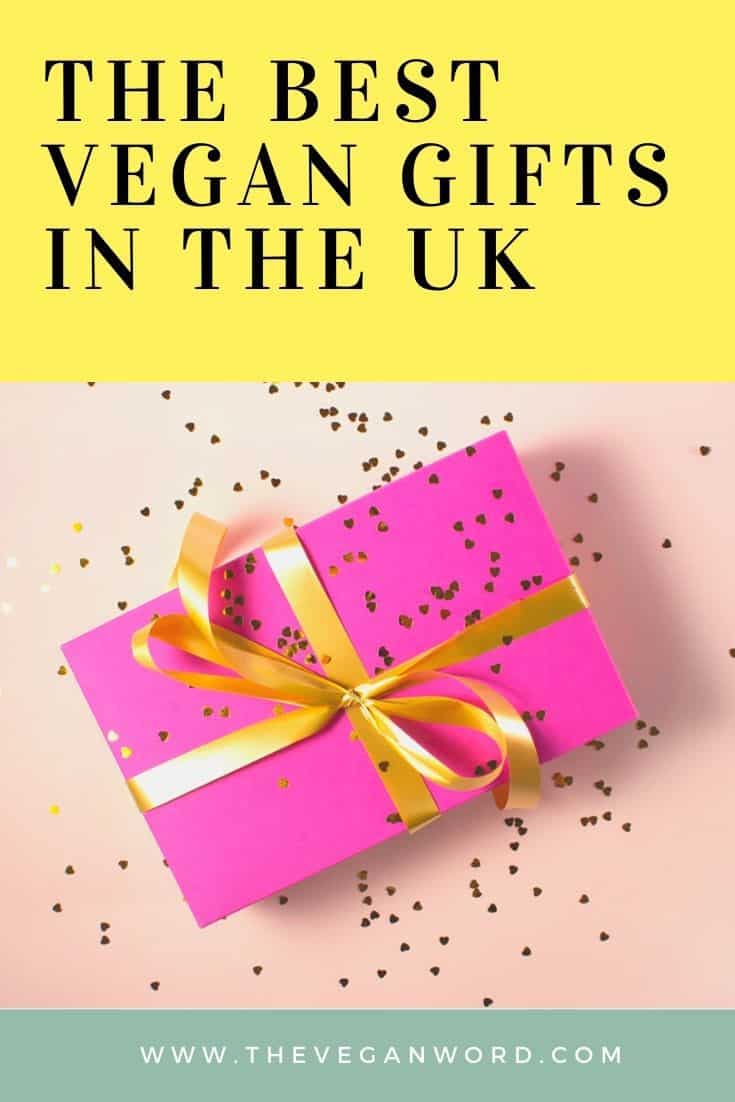 See my list of vegan gifts for the US.
I also have a guide to the best vegan gift baskets in the US, plus a guide to vegan hampers in the UK and vegan Christmas hampers in the UK.
Find all my vegan lifestyle posts.