Vegan tshirts are a cute and practical way to make a fashion statement and a statement about your vegan lifestyle at the same time!
You can find a vegan tshirt at a vegan store, a vegan fair or online. I've rounded up some of the best vegan tshirt brands available online for you below.
Here are some of the plant based shirt brands I'm covering in this article:
More vegan tshirt brands:
Whether you're looking for funny vegan shirts or vegan slogan t shirts, here are some of the top brands for vegan shirts. Many of these vegan t-shirt brands also sell long sleeved tees and hoodies too.

Based in the UK and shipping worldwide, Vegan Outfitters is firmly committed to ethics in every area of their business.
Their vegan t shirts are ethically crafted, in WRAP certified factories, which means no sweatshops or child labour.
Their facility where they make the vegan tee shirts is solar powered too! Plus, it uses 7x less water than the average clothing manufacturer and they have plastic-free packaging for each eco vegan t shirt.
Their plant based t shirts are made of 100% cotton (though I'd prefer organic and fair trade cotton) and they donate money for each purchase to farm animal rescue.
You can find a vegan message t shirt like "Bee Kind" or "Livin' Life on the Veg" and they also have hoodies and tank tops too. They also have classic vegan t shirt designs, like a "Friends not Food" shirt, "Plant Powered" shirt or "Herbivore" t shirt.
They are the best vegan t shirt brand in my opinion in terms of the combination of sustainability, labour and being fully vegan.

Wholesome Soybean is an ethical vegan brand based in California selling vegan slogan clothing on Etsy.
They print their cruelty free vegan clothes and bags at a local print shop and source shirts from WRAP-certified companies, ensuring fair working conditions and wages and no sweatshops.
All products are packaged in biodegradable or recyclable packaging.
Wholesome Soybeans has lots of cute vegan shirts like their "Be Kind to Everybunny" shirt or funny vegan t shirts like the "No Whey Dude" tank top.

Plant Faced Clothing is based in the UK and is a vegan streetwear brand. They ship these cool vegan shirts worldwide.
As well as an awesome name, Plant Faced has some really cute vegan t-shirts and pullovers!
They also ship worldwide. Best of all, their clothes are ethically made and sweatshop- and child labour-free, they use some organic cotton and they're WRAP certified and fair trade.
They also use water-based inks, pay a living wage and use mostly organic fabrics. Their products are gender neutral as well.
Their ethos extends to their shipping materials too; their boxes are made from recycled materials, printed with water-based ink and they aim to use as little plastic in packaging as possible.
As well as vegan tees, they have hoodies and sweatshirts, crop tops and long sleeved tshirts.
They have a range of vegan t shirt slogans. You could go for a funny vegan tshirt like this "Kale 'Em with Kindness" tee, or a minimalist look like this black and white plant based tshirt: the "Plant Based" tee with "Plant" on front and "Based" on the back. Both are made with 100% organic cotton.

Etiko is a fair trade sneaker brand that has expanded. Their vegan merch now includes vegan tops such as tshirts and hoodies, plus underwear and leggings.
They adhere to strict ethics for each tshirt. Vegan, fair trade and organic all come into play. Each vegan lifestyle t shirt is made with organic and fair trade cotton, and while they don't have vegan specific messages, they have t shirts with animals and some with eco messaging, plus an anti racist tee.
All Etiko products are made by workers who are paid a living wage.
Alltrueist is a vegan online marketplace selling a wide array of vegan products, from shoes to bags to clothing. They have womens and mens vegan shirts, though most don't have messages.
Instead, they have plain white and black tshirts that will go with everything, and sweatshirts with messages, like "There is no Planet B."
Alltrueist offers free shipping on all their shirts for vegans in the US & Canada on orders over $100 and in Europe on orders over €300.
They're committed to ethics for all their womens and mens vegan tshirts and require all brands to pair fair wages to artisans, to use sustainable materials and to make long-lasting goods.

Anticarnist are a UK based vegan apparel brand who make vegan tshirts with intricately drawn, Goth-style designs.
They deliver these cool vegan t-shirts worldwide, are sweatshop free and meet Fair Wear Foundation standards, use organic cotton and screen print using vegan inks. They also have a low carbon footprint and use biodegradable and recycled packaging.
You could get a vegan metal shirt like this "Death in my Metal, not in my Meals" tshirt.

The Vegan Vibe store is based in the Netherlands and offers free worldwide shipping on all orders over $55, so this is a great option if you're shipping abroad!
They use only WRAP certified facilities and print using cruelty-free inks. Each plant based t-shirt is made of 100% cotton and they donate a portion of profits on each Vegan Vibes shirt to Mercy for Animals.
As well as tshirts, they have tank tops, crewnecks, hoodies and cropped hoodies. They have sections for vegan shirts for men and women.
You could go for a "Friends not Food" t shirt, "The Future is Vegan" t shirt or a "VGang" tshirt.
See the full collection Vegan Vibes vegan printed t shirts here.

ETHCS is a sustainable and ethical vegan clothing company. Most of their clothes are certified by the Fair Wear Foundation, meaning it's child labour-free, working conditions are safe and fair and workers are paid a living wage.
They use animal free inks that are also 100% phthalate free.
They're PETA approved vegan and they're committed to sustainability and slowing down fashion and therefore now offer the option to sell back pre-loved ETHCS items to them, which they'll put back in circulation.
They're based in the UK and ship worldwide. They offer free shipping on orders over £60.
As well as plant based t-shirts, they also have hoodies and sweats.
Their tshirts are made with 100% organic cotton and made sustainably using renewable energy.

The Dharma Store has vegan t-shirts, along with vegan tote bags, leggings and more.
They sell t-shirts for men and women and in different styles (tank tops, long and short sleeve etc.) with vegan messages.
They even sell a vegan ugly Christmas sweater (it features drawings of strawberries in a Christmassy pattern and says "Berry Christmas")!
I couldn't find any info on their site about where or how their products are made or labor standards. Their tshirts are a blend of polyester and cotton. They use water-based, eco-friendly inks.
Tshirts are in unisex sizes and they offer free shipping in the US.
They have some funny vegan tshirts, like this "Eat Beets not Meat" tshirt.

If you're a fan of puns, you'll love the Vegetaryn tshirt range!
Their vegan tees, tanks and sweatshirts feature punny slogans that reference musicians, movies and other elements of pop culture. From t-shirts emblazoned with "Veg Zeppelin" to "If Looks Could Kale," they're pun-tastic!
They're a women owned business (run by Taryn) and produce all their tshirts sweatshop free and fair trade in WRAP certified facilities.
Their clothes are made in LA. Most tees are a cotton blend and some are 100% cotton. They don't currently have any organic cotton tees but say organic tshirts are coming soon.
The ink used is vegan and nontoxic and free from BPA and palm oil. Shipping in the US is a flat rate of $5 (or $7 for candles) and international shipping is also available.
They also have vegan tanks like this "Vegan AF" shirt.
Etsy is a marketplace for independent craftmakers and as such is a treasure trove of vegan tshirts!
Lots of t-shirt makers have realised this and started making vegan tees so if it's important to you to buy from a vegan company be sure to check out the shop profile and see if it's a vegan t-shirt maker or just a general t-shirt brand.
Check out vegan tshirts on Etsy here.
Happy shopping!

Things to consider when tshirt shopping:
Is it vegan?
All the tshirts on this list are from vegan companies and are thus free from animal products.
Most tshirts tend to be made of cotton or a blend of cotton, polyester and/or rayon.
As always, though, when shopping non vegan companies (not on this list), keep an eye out for animal products like wool or silk. I've never seen it in a tshirt, but you never know!
And what about the ink? I had no idea until writing this article, but apparently the emulsion used for screen printing (of writing/designs on tshirts) is not always vegan as it may contain gelatin!
As I was writing this article, I noticed lots of vegan tshirt companies talked about their inks being vegan, so I was curious, googled…and learned something new.
I've been vegan since 2008 and I continue to learn new things all the time! It's always surprising to see the weird places animal products sneak themselves in in our world.
Anyway, I've linked to vegan companies in this list so you needn't worry (though you could ask them if they haven't mentioned their ink).
However, if shopping for a vegan tshirt on Etsy or Amazon, you might want to be aware of this as lots of non-vegan tshirt companies have started making vegan shirts as it becomes more of a trend.
Is it eco friendly?
Unfortunately, conventionally-grown cotton is not good for the environment due to its high water consumption and high use of pesticides and fertilisers.
Therefore, it's best to buy organic if possible. Although it still uses a lot of water, it's much more eco friendly.
Some tshirt companies use an organic cotton-recycled polyester blend.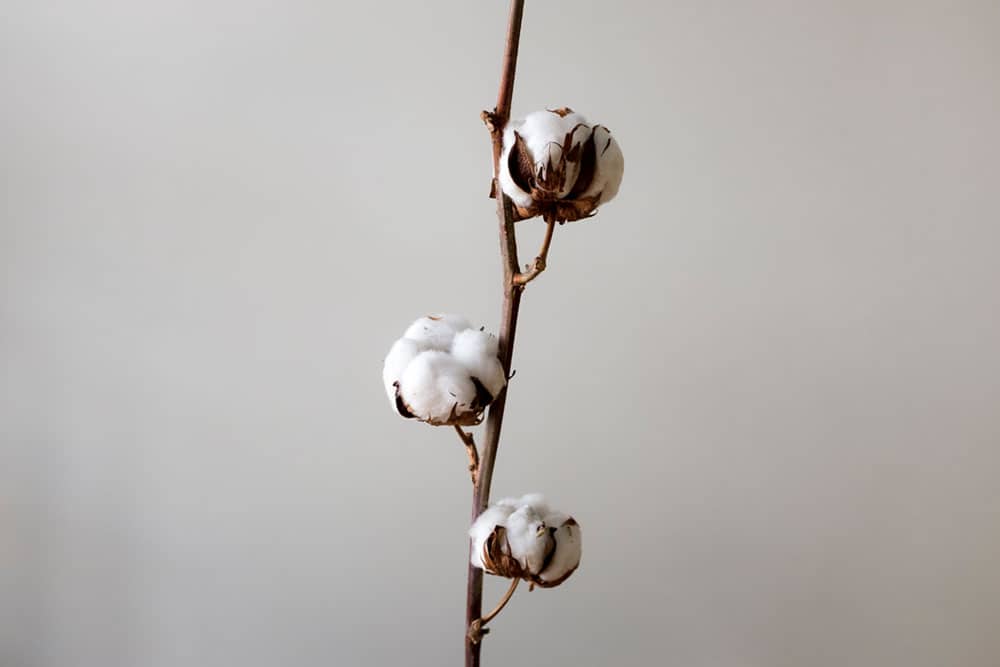 How are workers treated?
The fashion industry is unfortunately a very exploitative industry and sweatshops and child labour are rife.
Therefore, it's best to seek out clothing companies with transparent supply chains, fair trade clothing and companies that adhere to standards like the Fair Wear Foundation.
Ask: are they sweatshop free? Are they free from child labour? Are they free from forced labour? Do they pay a fair and living wage?
Are working conditions fair and do workers work fair hours with breaks? What kind of health and safety standards do they have? (One only has to look at the Rana Plaza collapse, which killed 1134 workers in 2013, to see how poor safety standards are in many clothing factories.)
Not to mention toxic chemicals or noxious fumes from clothes can have terrible effects on the health of workers in the clothing industry.
Is it fast fashion?
It's best to buy clothes that will last a long time and aren't being produced as part of the fast fashion cycle, which is tremendously detrimental to the environment – the apparel industry is responsible for 10% of global carbon emissions.
Not to mention how bad throwaway culture is for the environment.
Did you know Americans throw away 14 million tons of clothing every year? It's much better to buy durable clothes that will last (or better yet, secondhand) and wear them for a long time.
Vegan tshirt companies like ETHCS are now buying back and reselling their clothes.
Pin this for later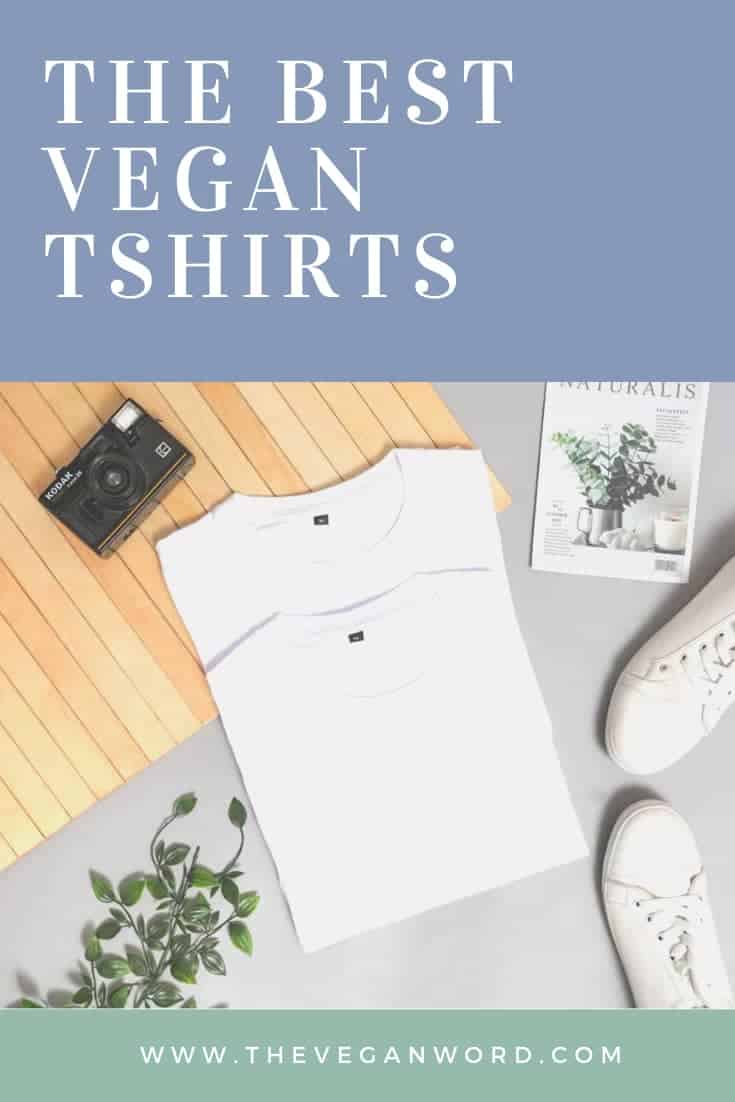 Want to veganize your whole closet? Check out my guide to vegan clothing.
I also have a guide tovegan coats, plus guides to vegan puffer jackets, vegan parkas, vegan wool coats and vegan leather jackets. Find my guides to vegan bags and vegan shoes.
I've also got vegan accessory guides! See my guides to vegan watches and vegan wallets.
See all my vegan beauty & fashion guides.