Searching for the best vegan shampoo? There are plenty of brands out there touting their shampoo as vegan, but are they cruelty free? Some brands these days are jumping on the bandwagon as they see the rise in veganism and advertising their products as vegan because they don't contain animal products (see Garnier example here) while their products are tested on animals.
So, I've put together this list of the best vegan shampoo (cruelty-free and free from animal products).
What should you look for in a shampoo, vegan or not? More on this below, but a few things you may want to look out for are pH, SLS, parabens and biodegradability.
Also, I'll cover how to choose a vegan shampoo bar and make sure you're not being sold SOAP (it happened to me!).
Best Vegan Shampoo: The Top Brands
You may have heard brands like Ogx are cruelty free. You might have heard rumorus of Garnier vegan shampoo, or that L'Oreal now have vegan shampoos. Well, all three brands test on animals and therefore the products aren't vegan!
So, what to do in a world of misinformation? How to find the best cruelty free shampoo that's actually cruelty free?
I've put together a list of some of the best vegan shampoo brands and vegan options from cruelty free brands!
If you're looking for vegan and cruelty free hair care, here's the list.

Ethique makes some of the best vegan shampoo bars out there, according to many reviewers. Everyone single cruelty free shampoo they have is all vegan and zero waste! And they've got the widest range of shampoo bars I've seen.
Looking for cruelty free dandruff shampoo? Vegan dog shampoo? Shampoo for oily hair? Shampoo for dry hair? They've got it all!
Here's a list of the Ethique shampoo bars:
Best of all, their solid shampoos are pH balanced!
They also make solid conditioners.
They are also plastic free and compostable (packaging included), palm oil free, fair trade and parabens free.
I haven't tried these ones yet (I'm still a bit scarred from my failed foray into shampoo bars in which I bought what turned out to be a soap shampoo bar with too high of a pH that caused my hair to break – but I plan to try bars again after I run out of my current bottle of shampoo, and Ethique is top of the list).
Click here for more information.

Acure shampoo is recommended by many because their shampoos are pH balanced, and many say because of that, it leaves their hair soft and silky.
If you're looking for cruelty-free shampoo, their whole range is cruelty-free and vegan!
Their shampoos are SLS and parabens free. Packaging is plastic.
They also have a shampoo bar but I would not recommend as it contains sodium hydroxide.
Click here for more information.

Looking for salon quality vegan shampoo and conditioner? John Masters Organics is a cruelty free shampoo brand born in New York City in the 90s when hair stylist John Masters decided to start a 'clean air' salon using organic ingredients.
Long-time vegans have been using John Masters for awhile. I remember when I went vegan in 2008, hearing about John Masters shampoos. Their hair products are not tested on animals and most are vegan (see the short list of non-vegan products here – the only non-vegan shampoo is the Honey & Hibiscus).
Their shampoos are SLS and parabens free and pH balanced. Packaging is plastic.
Click here more information.
Avalon Organics is a mostly vegan company (all their products are vegan except their lip balms), and they make organic vegan shampoo.
Their shampoos are SLS and parabens free and are biodegradable too.
Their clarifying shampoo really worked for me too when I was trying to remove purple hair dye from my hair (since it is a clarifying shampoo, I wouldn't use it for everyday use though — just once a week or two).
Packaging is plastic.
Click here for more information.
Faith in Nature is an all vegan company, with all their products registered with the Vegan Society. I've seen their shampoo in refill stations in health food shops and zero waste stores in the UK so you may be able to buy it in bulk!
Their vegan cruelty free shampoo is free from SLS and parabens. They're packaged in plastic but you can check bulk options in stores near you.
They also make shampoo bars now (UK only)! They are sodium hydroxide free (soap free) and are plastic-free.
Click here for more information.

Looking for cruelty free shampoo brands, you may have come across Aveda. Most of their shampoos are vegan, and they also supply salons. (You can find a list of their vegan hair products here.)
Their cruelty free vegan shampoo is SLS and parabens free. Their bottles are plastic although they also have the option of 1L (34oz) bottles instead of 250ml (8oz) bottles so you could buy a big bottle to cut down on waste.
Click here for more information.
Giovanni's entire product range is vegan with the exception of the Magnetic hair care line and the Hot Chocolate body scrub.
The 50:50 shampoo is pH balanced, and all are parabens and SLS free. Packaging is plastic.
Click here for more information.
Lush vegan shampoo ranges from shampoo bars to liquid shampoo. The company is cruelty-free and most of their products are vegan, and they're generally great for reducing waste because they have a lot of solid/packaging free products. They also have a longstanding return scheme for their black plastic pots (and when you return five, you get a free face mask).
However, some of their shampoos do contain SLS!
They also use two types of parabens (propylparaben and methylparaben) in products.
Their Dirty shampoo bar is vegan and SLS- and parabens-free.
Click here for more information.
If you're looking for a salon hair care brand with vegan options, consider. Paul Mitchell. Cruelty free since its inception, the company came out against animal testing when it was founded in 1980. It's one of the oldest cruelty free hair brands.
Many of their products are vegan, including their Color XG and Pop XG hair dyes. They label their vegan products and you can find the list here.
Looking for the best cruelty free purple shampoo? Their Platinum Blonde shampoo brightens blonde, grey and white hair.
Many of their shampoos are parabens free and while it's hard to find information on it, I believe they're SLS free (if you know otherwise, please confirm!).
Click here for more information.


Green People is a UK-based organic skincare brand and most of their products are vegan and carry the Vegan Society logo.
They have an unscented vegan shampoo, as well as lots of other shampoos in their range, such as the Intensive Repair shampoo and their vegan baby shampoo.
Their products have always been SLS and parabens free.
Packaging is in sugarcane plastic!
Click here for more information.


Sukin is a 100% vegan brand and they make a range of shampoos.
Their shampoos are SLS, parabens and silicone free.
Packaging is in plastic.
Click here for more information.


Jason is a cruelty free company with many vegan products, and they're widely available.
They have a variety of shampoos for different hair types, and they also have a vegan shampoo for kids.
Their products are SLS and parabens free, but packaging is plastic.
Click here for more information.

Looking for dry shampoo?
Acure, the vegan and cruelty free shampoo commpany mentioned above, makes a vegan dry shampoo that comes as a powder, in a non-aerosol container, so more eco friendly!
Click here for more information.
You can also easily make your own dry shampoo. Corn flour (cornstarch) works well, or cocoa powder for those with darker hair. Sprinkle a bit on your fingers and put it onto the roots of your hair; just make sure you rub it in well at the roots so it's not visible. There are more complicated recipes online but I find just straight cocoa powder works well for me, or if I don't have it cornstarch that I make sure to blend in REALLY well (I have dark hair and it shows up).
Is shampoo vegan?
In short, sometimes. As mentioned above, there are two requirements for a shampoo to be vegan:
It has to be free from any animal-derived ingredients, such as lanolin or silk
It must be cruelty free (not tested on animals)
Not all cruelty free shampoos are vegan, and not all shampoos that are free from animal ingredients are cruelty free. To be vegan, shampoo needs to meet both criteria.

What to look for in shampoo
pH
After a disastrous experience with a shampoo bar (that turned out to be soap marketed as a shampoo bar), I discovered the importance of pH in shampoo. Similarly to how acidic or basic ingredients in deodorant can cause problems because they conflict with the pH of skin, using shampoo with the right pH can help hair shine, colour retention and health.
So what's the right pH? It varies according to your hair type, but here's more information.
SLS
There are concerns about the use of SLS in products, from the perspective of health but studies show its safety. There are also concerns about toxicity to marine life, but studies show it tends to degrade before it reaches natural water.
However, it IS derived from palm oil, so you may want to avoid it for this reason (unless you can check the sustainability of the palm oil). There are many concerns about the production of palm oil and the destruction of the rainforests to grow it (more information from the WWF here).
Parabens
Parabens have been found in the tissue of marine mammals and there are concerns about possible toxicity to marine life. Five parabens have been banned by the EU.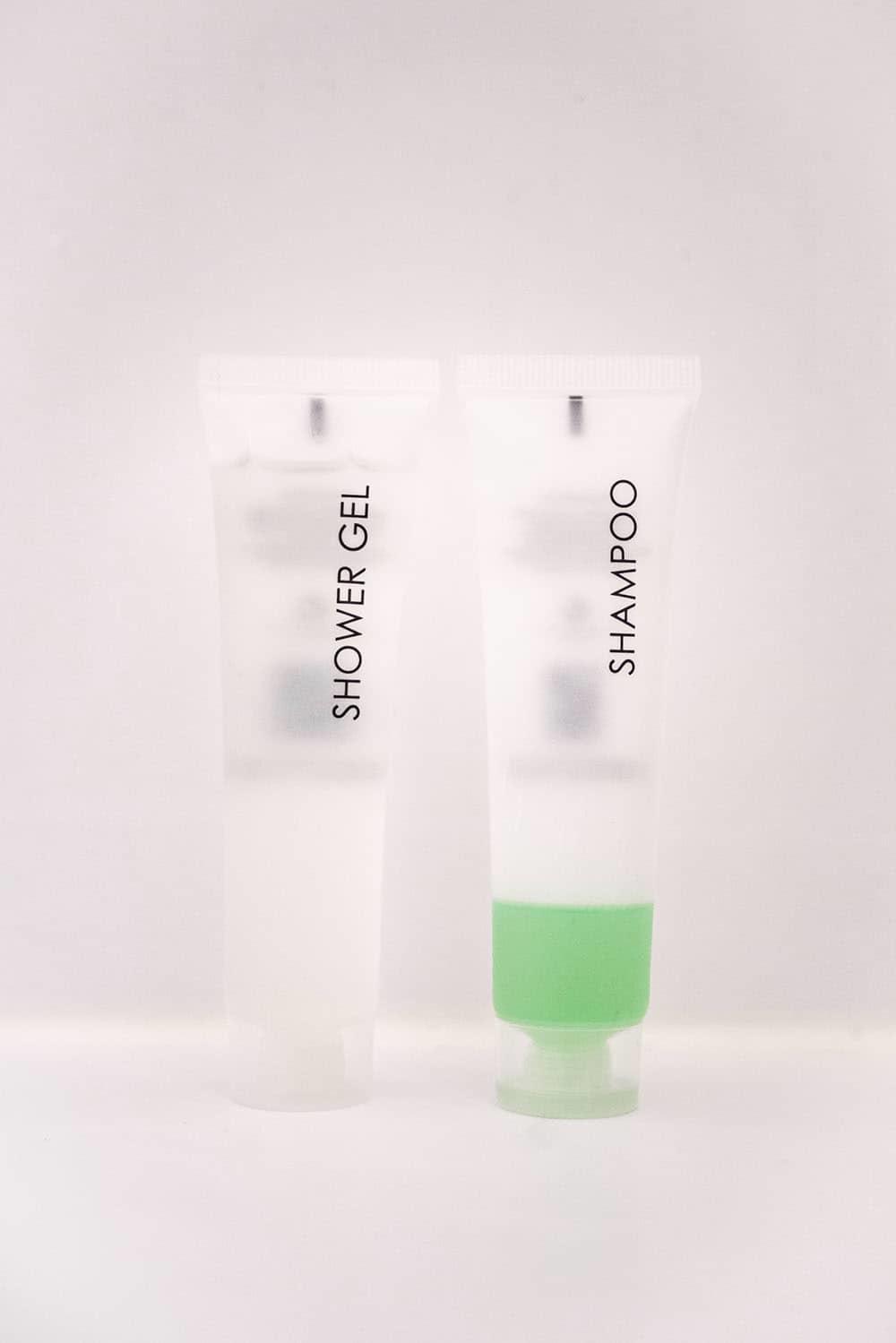 Biodegradability
If you're camping, sailing, or doing another activity that involves showering outdoors you might be looking for a biodegradable shampoo so that shower water running directly into water doesn't harm the environment.
By the way, according to this site, you should never use biodegradable soap IN a lake, stream or the sea. Just because it's biodegradable doesn't mean it's safe to use in the water source. You should use it at least 30 meters away from the lake and bury your soapy water in the soil.
Silicones
Some people avoid silicones because they believe they're bad for hair. Are they? They can build up, leaving hair lanky, but newer formulations usually use less of them, making this less of an issue.
However, some silicones have been shown to be harmful to the environment (while others are biodegradable), so you may want to avoid those or all to make it easier.
Packaging
Trying to live a zero waste or lower waste life? Check out solid shampoo (more below) or check your local health food store or bulk store for a refill station. Click here to see my full guides to the best zero waste products.
Some offer shampoo refills if you bring your own bottle, or purchase your own there.

A note on shampoo bars
A word of warning on shampoo bars from someone who had a very bad experience. Read the ingredients carefully and make sure you are not, in fact, buying a bar of soap!
Unfortunately, as I found out the hard way, many shampoo bars out there are soap. Bars can be formulated in two ways: the same way as soap (with lye to form a soap bar out of oil) and some conditioning ingredients added to try to counteract it, or as shampoo, without the liquid. Remember what I said about pH earlier and its importance to hair? Well, soap is an incredibly alkaline (high pH) substance, sometimes up to a pH of 9, whereas shampoo needs to be closer to 4.5 or 5.
Using a 'shampoo bar' that's soap can damage your hair, dry it out and even cause hair breakage! Some follow up with an apple cider vinegar wash to balance pH, but this doesn't undo the damage from an alkaline bar.
Now, some people swear by soap shampoo bars and if they work for you, keep using them! (They often work best for those with short hair less susceptible to breakage.)
However, if you're new to shampoo bars, check the ingredients to make sure it doesn't contain sodium hydroxide (lye). This is a giveaway that it's soap.
Find out the pH of the product if possible.
Barring that (pun intended), if the bar is very smooth and hard or fairly inexpensive, it's likely a soap bar (which is cheaper to make).
Happy shampoo shopping!
Pin this post for later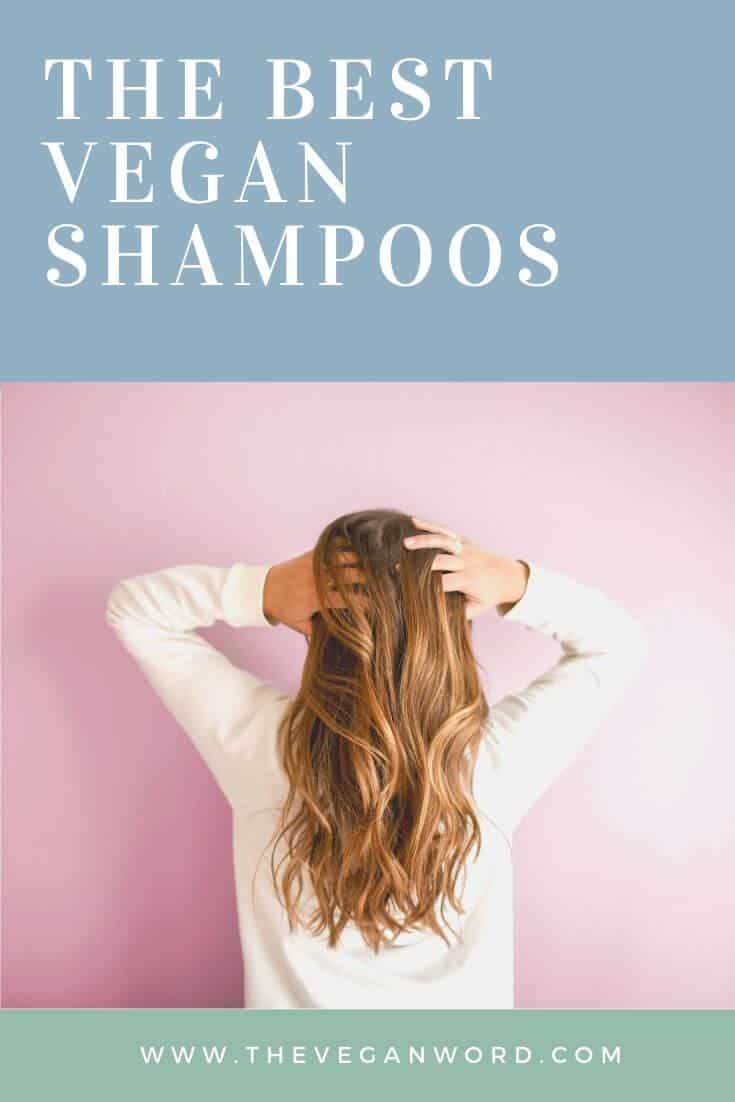 Find more product reviews here.
Planning a trip? Don't forget to pack the trip snacks along with your shampoo in your vegan suitcase!