Need new New Balance shoes and wondering what vegan New Balance styles exist? Unfortunately, New Balance's website doesn't make it very easy to search/filter New Balance vegan shoes, but there are a few options, hence why I put this list together!
Here's my top pick of vegan New Balance trainers and a selection of sneakers from 100% vegan brands.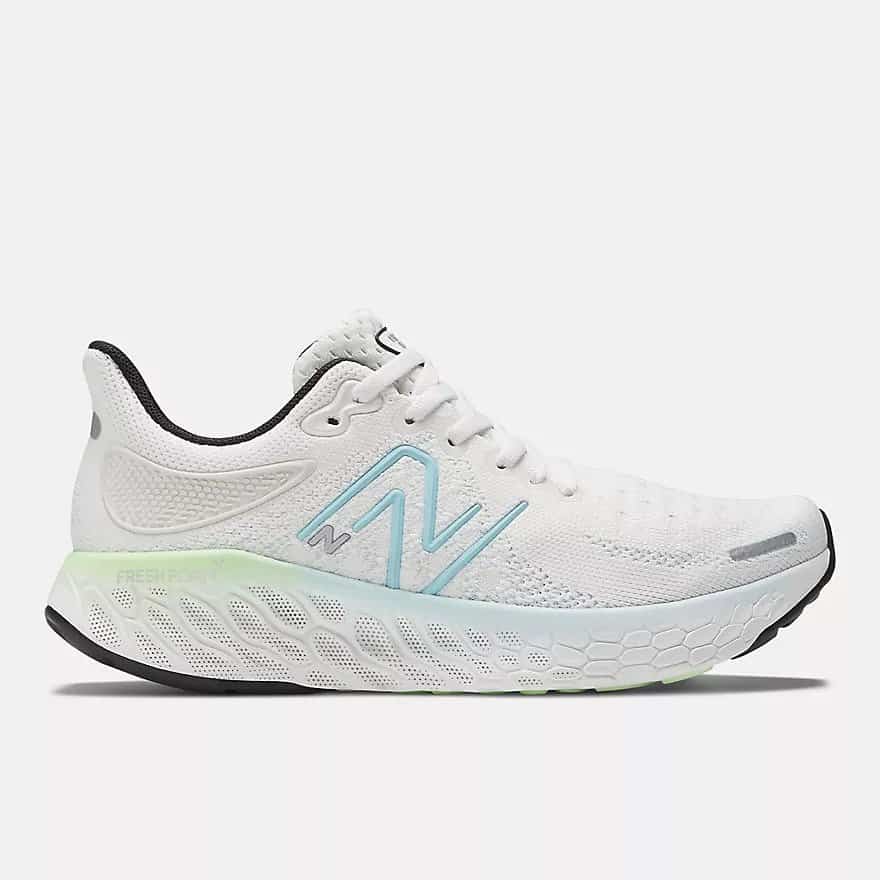 These new Balance vegan sneakers are perfect if you're looking for new running shoes from New Balance.
Recently, I was reading how the evolution of running shoes has trended towards lighter and lighter shoes, to aid your run, which in turn has often meant the prioritisation of synthetic materials over leather (as they're often lighter).
In the case of the Fresh Foam 1080, this is the case – they're made of an engineered knit upper and (as you can imagine from the name) foam cushioning.
They have an outblown rubber sole, and come in nine different colourways.
---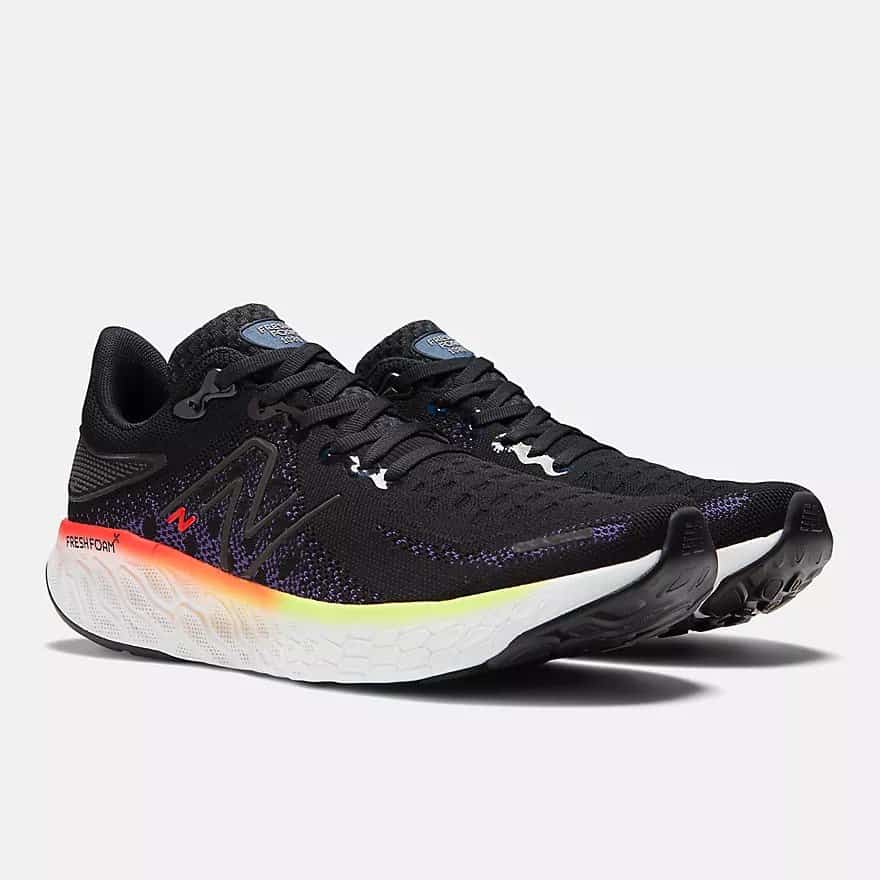 When it comes to vegan trainers, New Balance has a selection, but their website doesn't make it very easy to filter for them. However, much of their Fresh Foam running range is vegan.
These vegan New Balance sneakers are the men's version of the sneakers above. In this latest version of the 1080 Fresh Foam sneakers, they've updated them with more foam to the midsole and wider parts, with more flexibility at the narrower parts.
The upper, on the other hand, fits like a second skin, with their Hypoknit upper construction.
---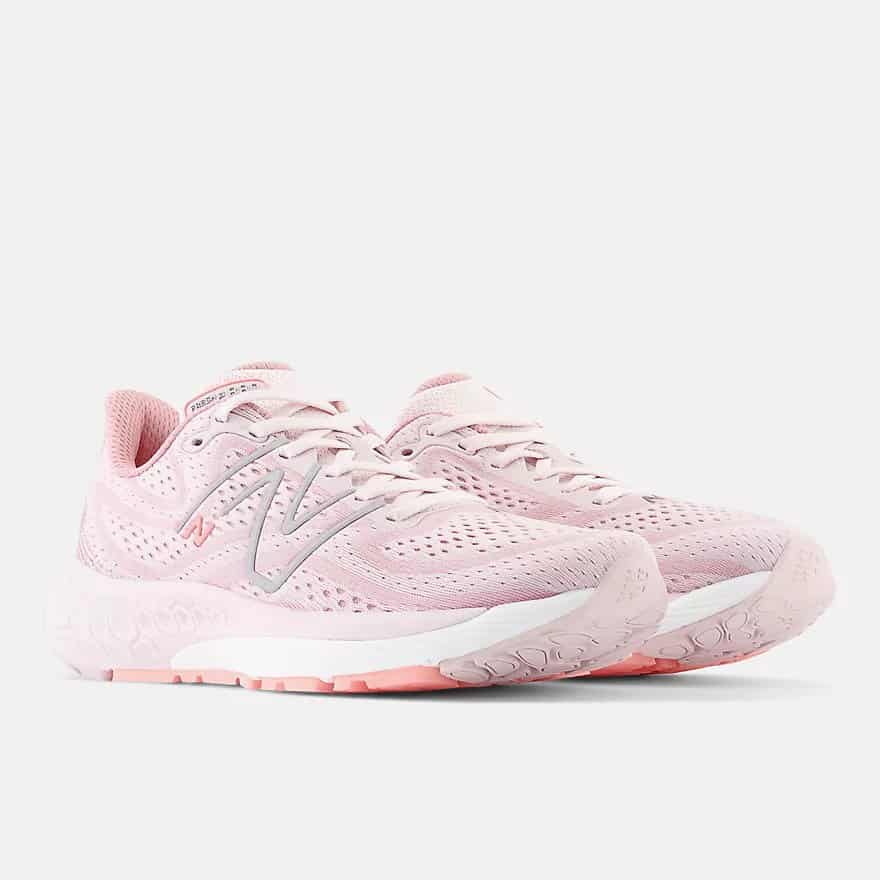 In the field of vegan sneakers, New Balance is known for making good running shoes.
These non leather New Balance shoes are similar to the 1080s above, but runners say they have a firmer feeling sole, so it depends on your preferences.
Featuring a Fresh Foam midsole for comfort, a mesh upper and an NDurance rubber outsole which is extra durable.
They have a 10mm drop and come in seven different colourways.
---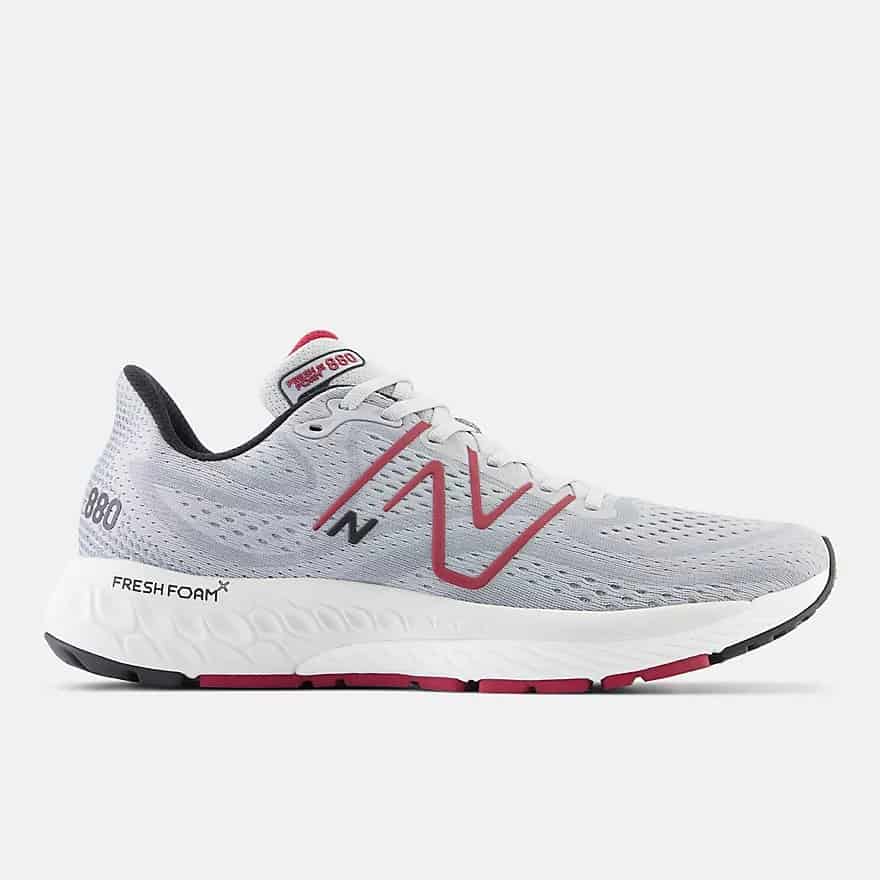 The men's version of the 880 running shoes is made with the Fresh Foam X midsole. It's made with 3% bio-based materials (to help reduce their carbon footprint) but personally I'd prefer to see a much higher percentage. Some 100% vegan shoe brands manage to make their shoes with 50% bio-based materials, so if you want sustainable running shoes, I'd recommend checking out some of the eco-friendly, all-vegan brands I've listed below, like Good Guys Don't Wear Leather and Prologue.
The shoes weigh 300 g (10.6 oz), have an engineered mesh upper and durable rubber soles. You can choose from seven different colours, ranging from a classic black to a bright yellow.
---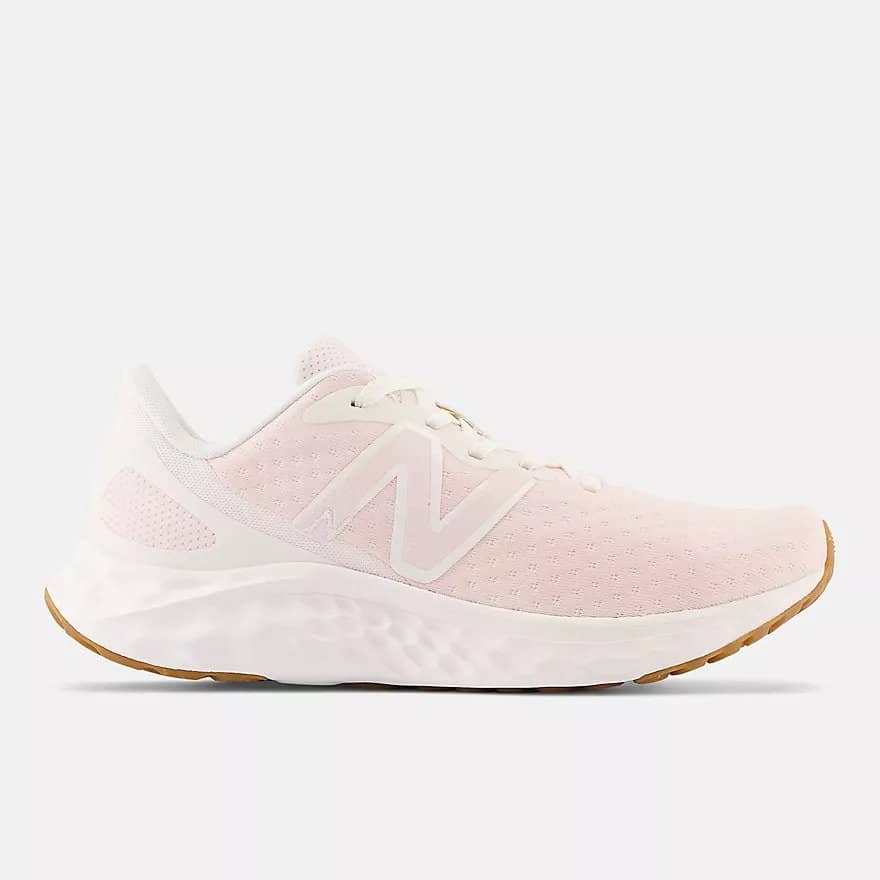 In terms of vegan shoes, New Balance has a few options on running shoes in their Fresh Foam range, including the Fresh Foam Arishi.
These New Balance vegan running shoes have Fresh Foam midsole cushioning, of course, and a no-sew mesh upper for form-fitting comfort. They also have a durable rubber sole.
---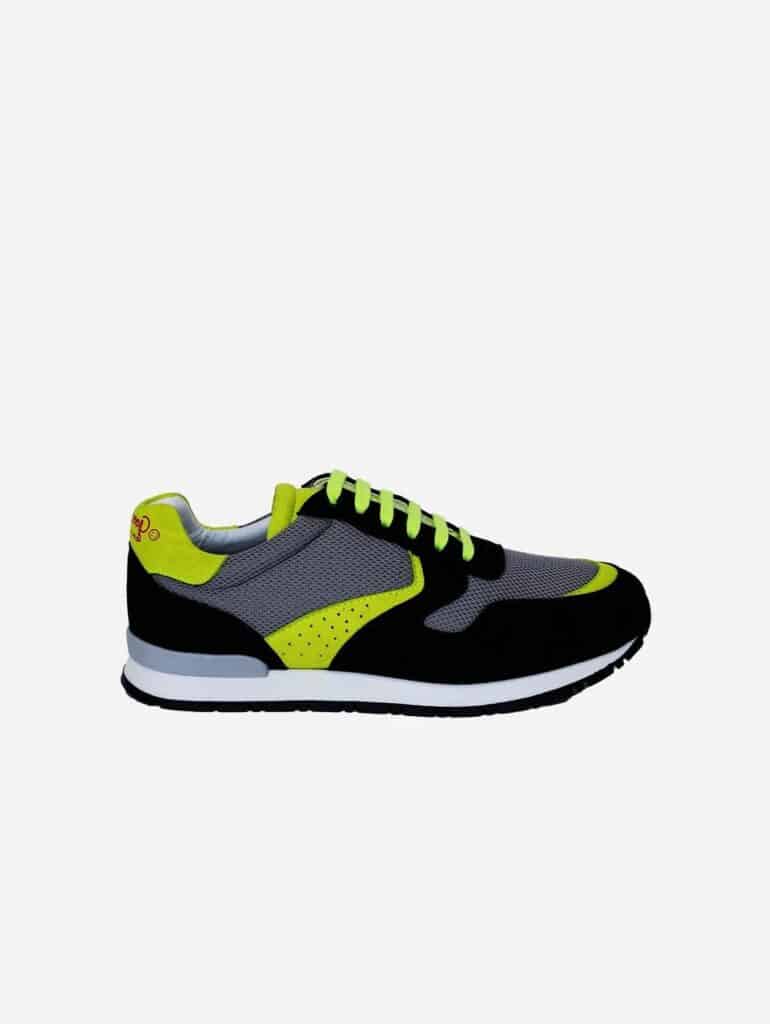 If you're looking for vegan running shoes, this 100% vegan brand delivers and I recommend it as my top pick of all vegan brands.
They have a vegan suede upper and antibacterial lining, plus a non-slip rubber sole and removable insole.
The materials are all OEKO-TEX certified and sourced in Europe. The shoes themselves are made in Portugal by a fair trade company.
---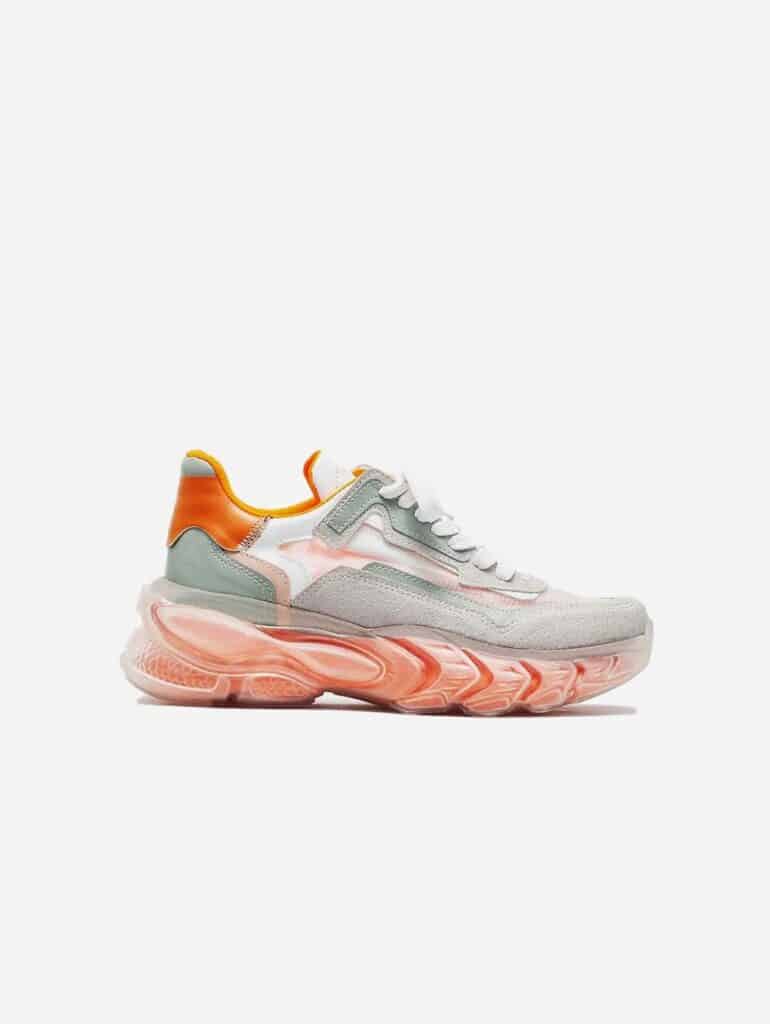 If you're looking for unique fashion sneakers to up your look, these are the answer.
These sneakers from Prologue have a platform sole and come in two eye-catching colourways.
The shoes are handmade, with a vegan PU leather upper, while the laces are made from 100% recycled PET.
The platform is 2.3 inches (5.8cm).
The main downside of these sneakers is they advise against getting them wet, so they may not work for you depending on the climate of where you live.
FAQ
Is New Balance vegan? Are New Balance shoes vegan?
No, New Balance is not a vegan company and the majority of their shoes use animal-based leather and are not vegan.
However, they have some vegan shoes (see New Balance vegan list above).
Is New Balance cruelty free?
No, as mentioned above New Balance is not a vegan or cruelty free brand.
There are some New Balance vegan models, which I've listed in the post above, but as a whole the brand is not vegan.
Pin this for later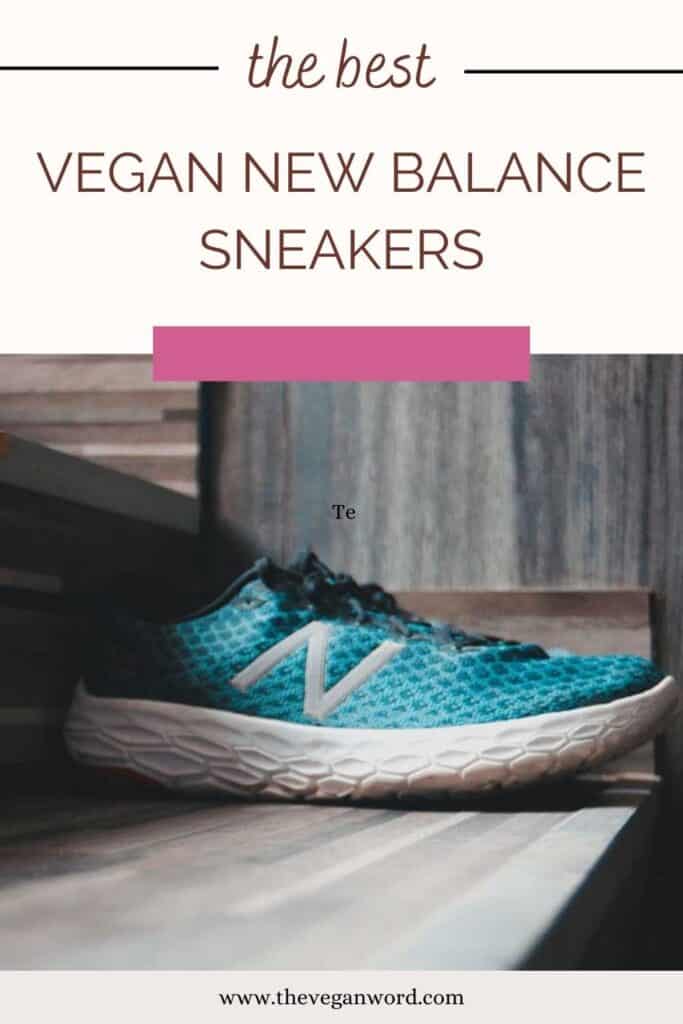 Searching for vegan sneakers? Check out my full guide to vegan trainer brands, plus my guides to vegan Converse, vegan Nike, vegan Skechers, vegan Adidas and vegan Reeboks.
I also have guides to other styles of vegan shoes, such as vegan boots, vegan Chelsea boots and vegan combat boots, vegan sandals, vegan Birkenstocks and vegan Doc Marten sandals, vegan flats, vegan clogs, vegan dress shoes and more.