Looking for vegan loafers for work and casual wear? Loafers go equally well with office clothes or a pair of jeans at the weekend.
It's not always easy finding shoes made of vegan materials. Walk into any shoe shop and you'll likely be faced with a wall of leather shoes, or shoes made of mystery materials. As a lifelong vegetarian, I remember many times growing up when I tried to ask staff about whether shoes were made of non leather materials and they didn't know!
While some brands have launched vegan ranges it's not always clear in stores which shoes are and aren't vegan (not to mention even if made of non leather materials, some shoe brands use animal-based glues), but thanks to the internet it's easier than ever to find vegan shoes.
To help you out in your vegan shoe quest, I've put together this guide to the best vegan leather loafers.
The best vegan loafers:
More vegan loafers:
Minuit Sur Terre vegan bio-based cereal leather loafer
Sylth Virago vegan cotton velvet loafers
Bhava Sunday Soft vegan suede loafer
Will's Goodyear Welt loafers (mens)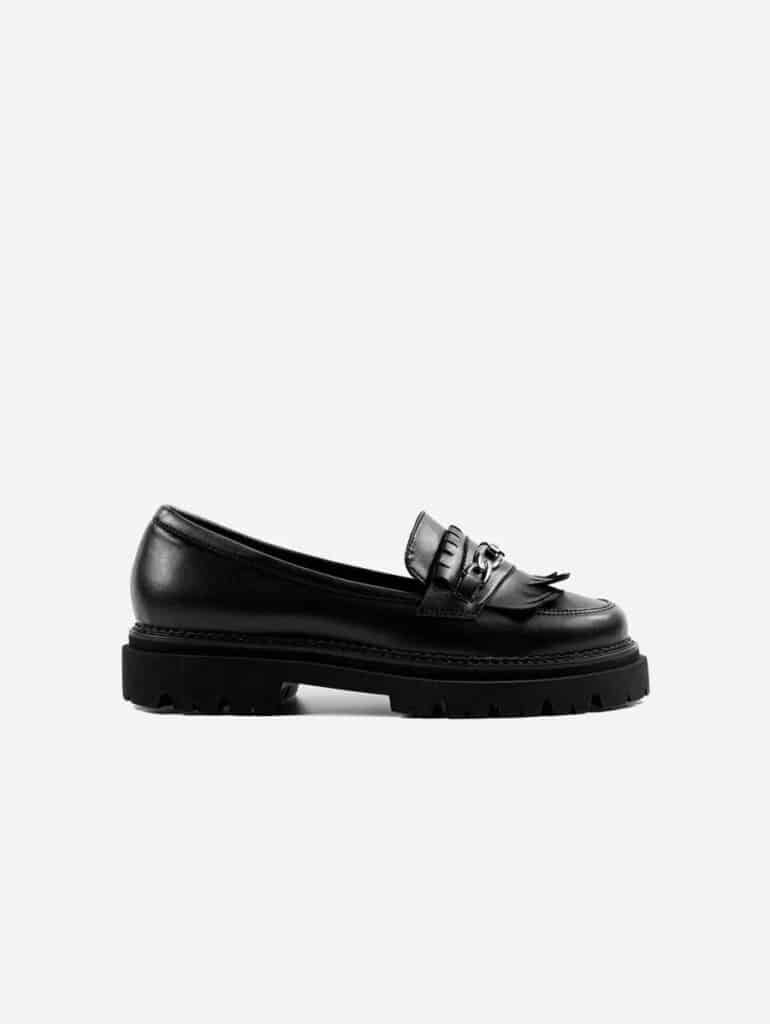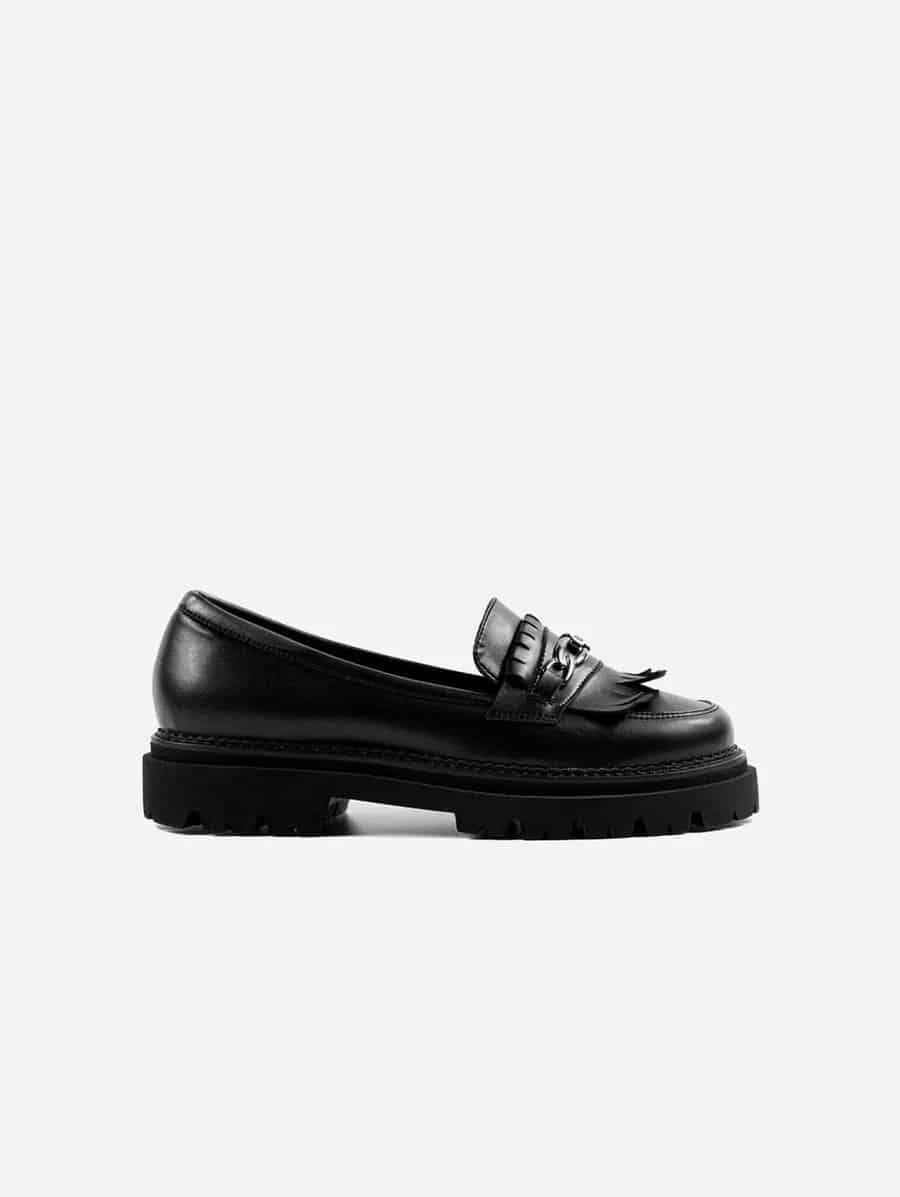 These vegan shoes for women are the perfect combination of form, function (they'd work well for work or with a pair of jeans) and are eco-friendly.
If you'd prefer a heel, Bohema also have chunky heeled loafers made of vegan grape leather.
The upper of these vegan moccasins is made of vegan grape leather, an eco-friendly alternative fabric made from grape skins leftover from the wine industry which would otherwise have gone to waste.
The lining is made with vegan apple leather, another sustainable fabric made of waste material from the apple industry.
The sole of the sustainable loafers is recycled rubber and has a height of 3cm (1.2 inches). IN terms of style and function, these are the perfect vegan loafers, women's
An all vegan brand, Bohema shoes are handmade in Poland.
---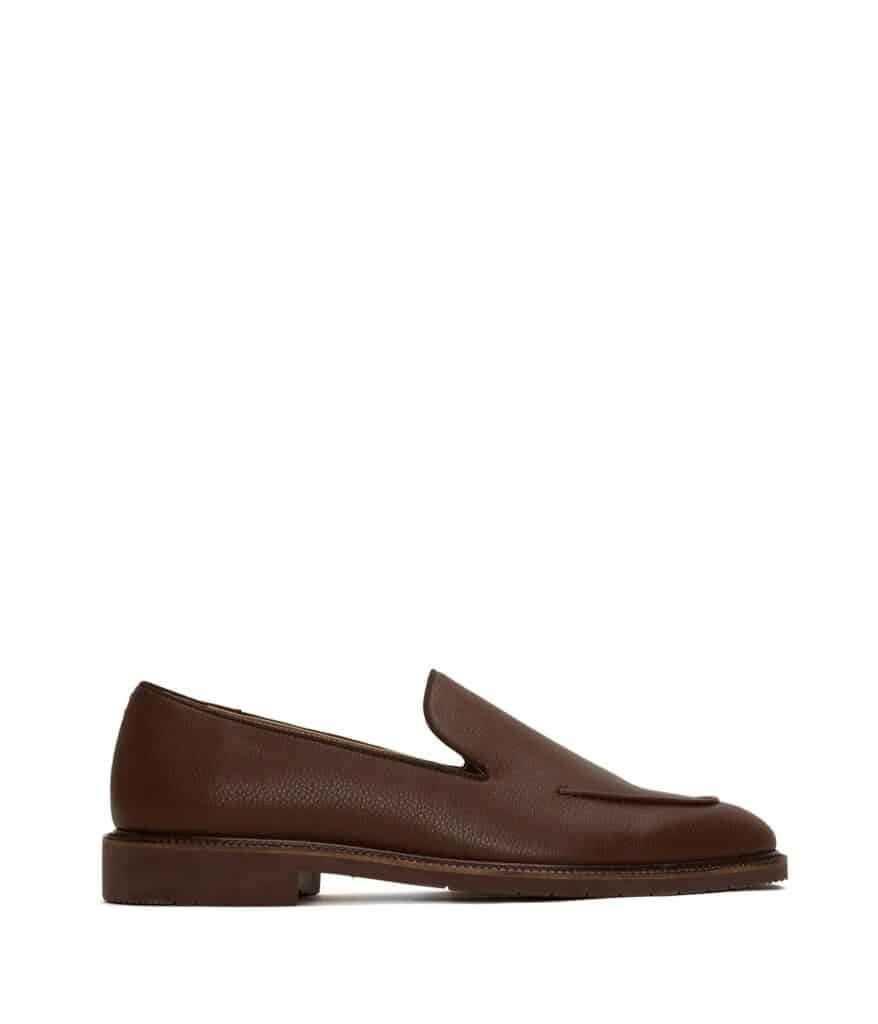 These classic style slip on mens vegan loafers come in black, brown or a less classic, but certainly eye-catching, bright green.
The only thing I wish were different about these Matt and Nat loafers is the material – they're made of PU (polyurethane) vegan leather, which is more eco-friendly than PVC (which years ago was the vegan leather mostly used, but is terrible from an environmental point of view), but not as eco-friendly as other materials like vegan apple or grape leather.
The vegan mens loafers have a 1/2 inch outsole.
---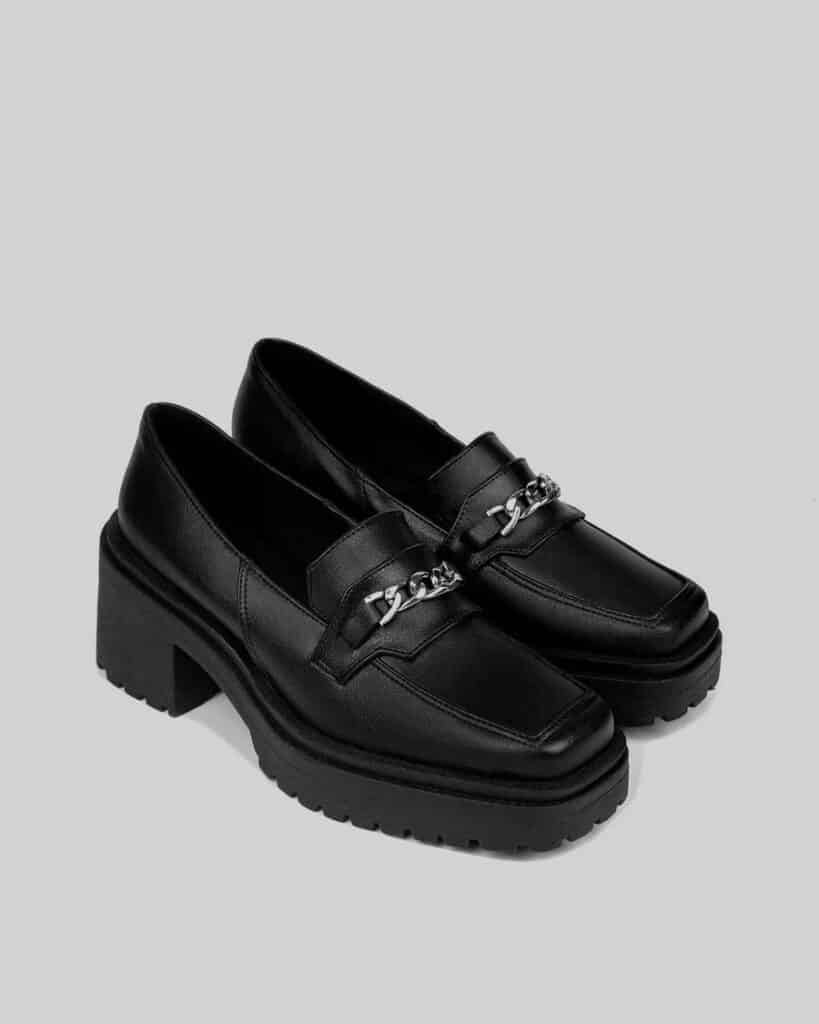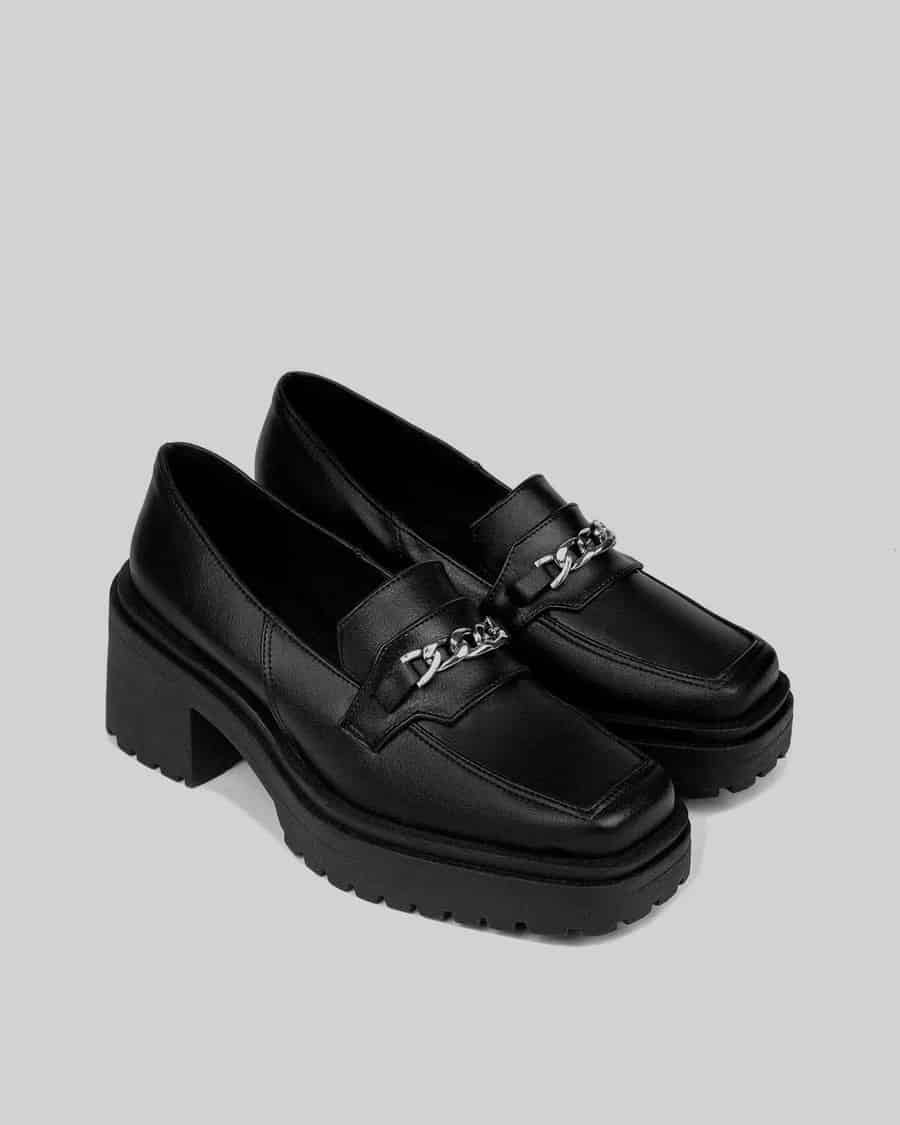 These vegan chunky loafers are perfect if you're looking for vegan loafers with a small 5cm/2-inch heel (if you're looking for a bigger heel, check out these heeled loafers from Stella McCartney).
The Bohema non leather loafers are made from sustainable vegan grape leather, a leather alternative material made from grapeskins leftover from the wine industry.
The lining of these women's vegan leather loafers is made from a breathable microfibre.
---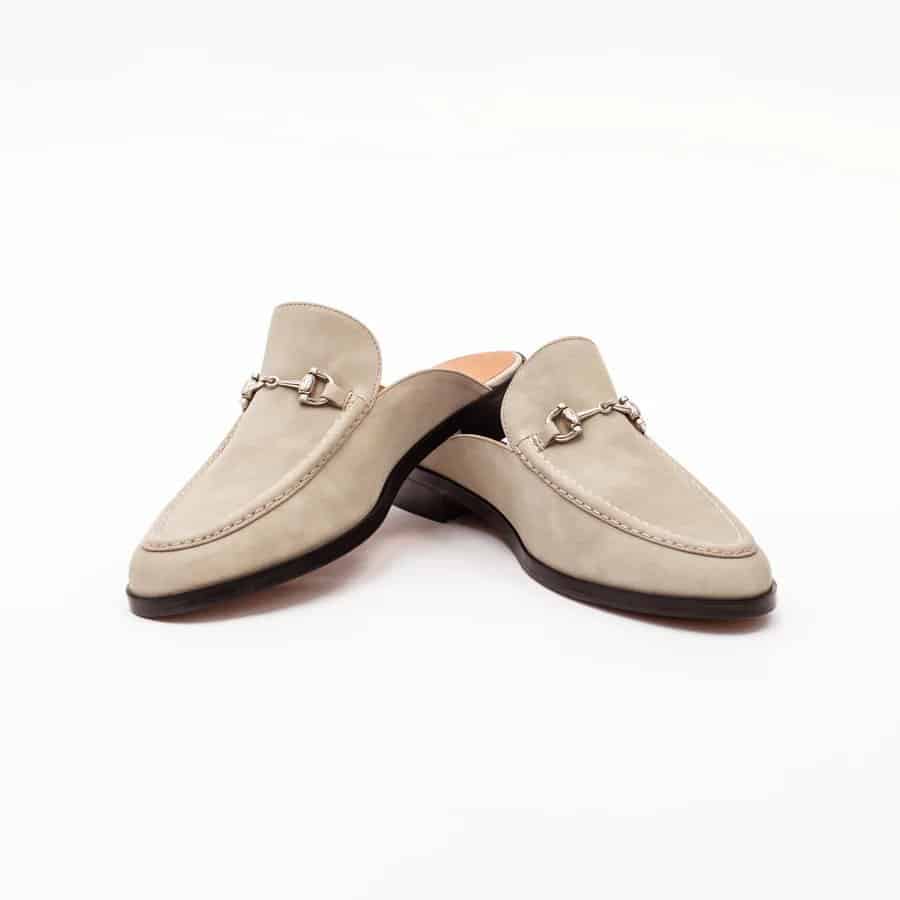 These vegan loafers shoes from Allkind are made of soft certified vegan suede made from a combination of recycled and non-recycled polyester and vegan polyurethane (PU) leather.
The sole is made from 100% recycled / upcycled rubber and have a silver-tone snaffle buckle detail on top.
They come in a nice neutral colour which will work with any outfit.
Like all Allkind shoes, these womens vegan loafers are handmade in Spain.
---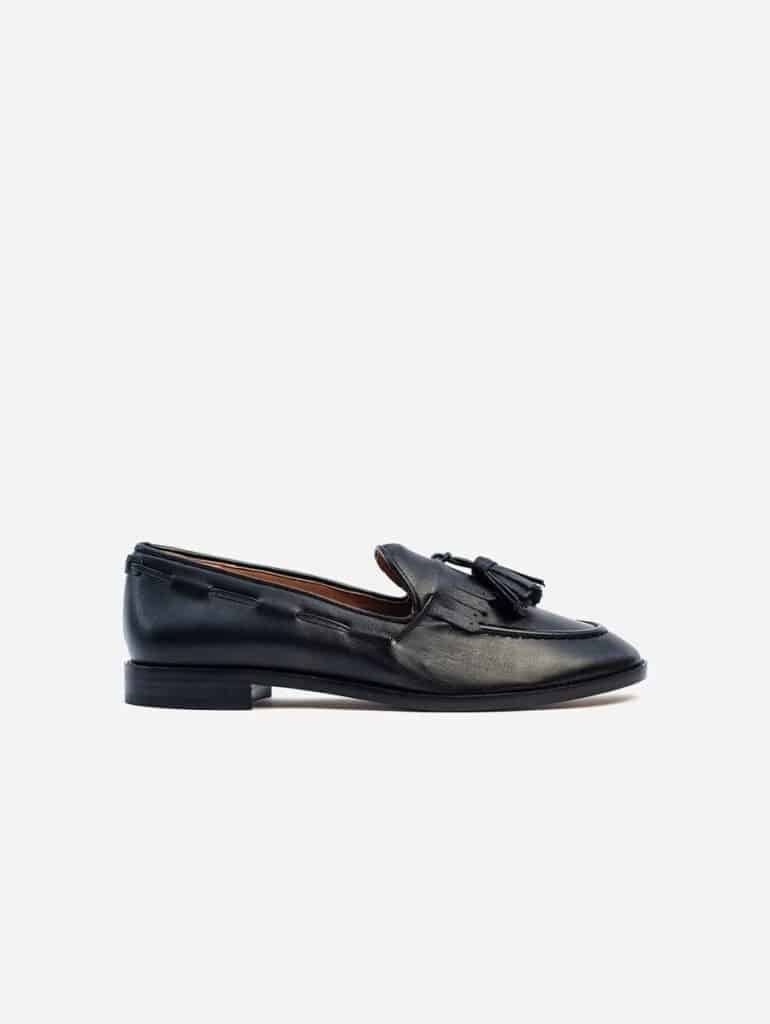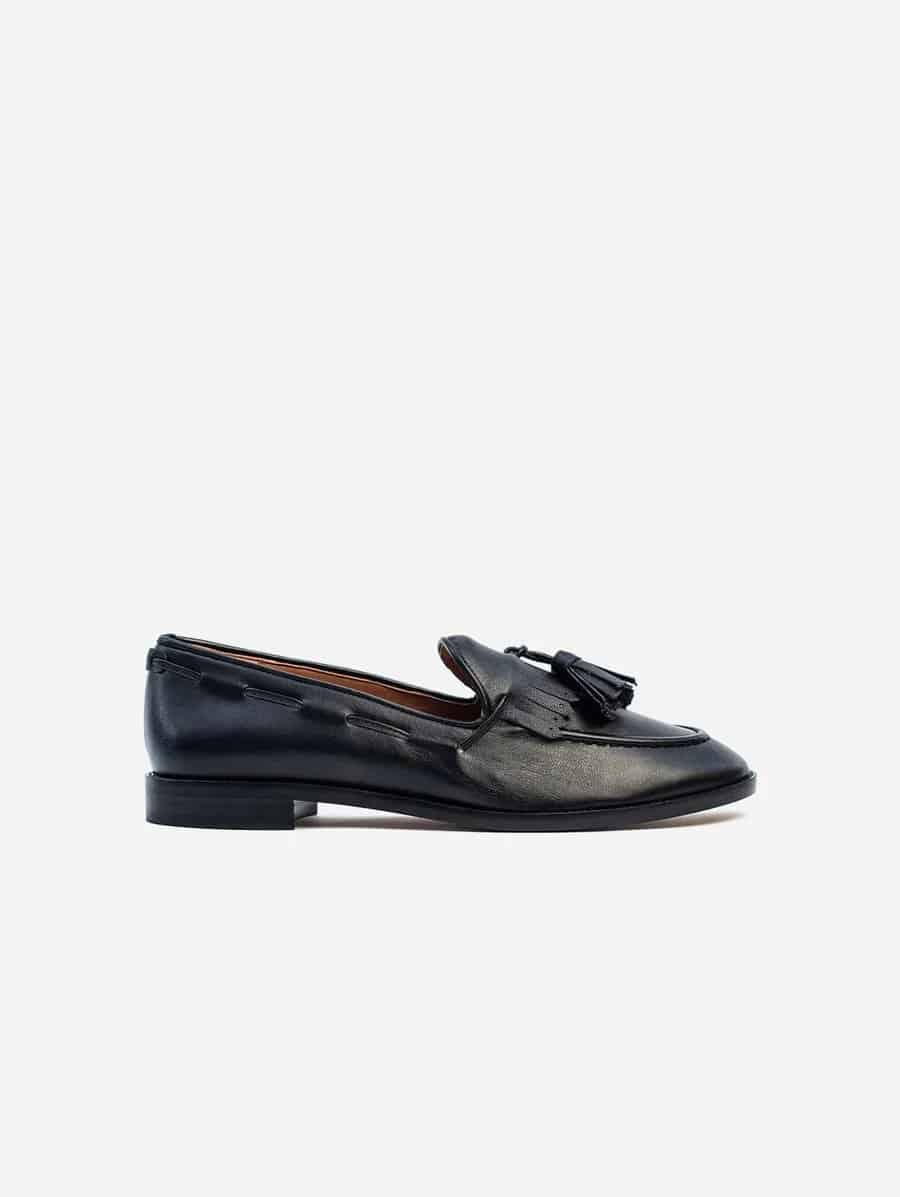 These classic look tassel loafers are ideal for both work and play. Made from a blend of recycled and non-recycled PU (polyurethane) vegan leather and polyester, they have hand-stitched detailing.
The sole is made from upcycled and recycled rubber.
---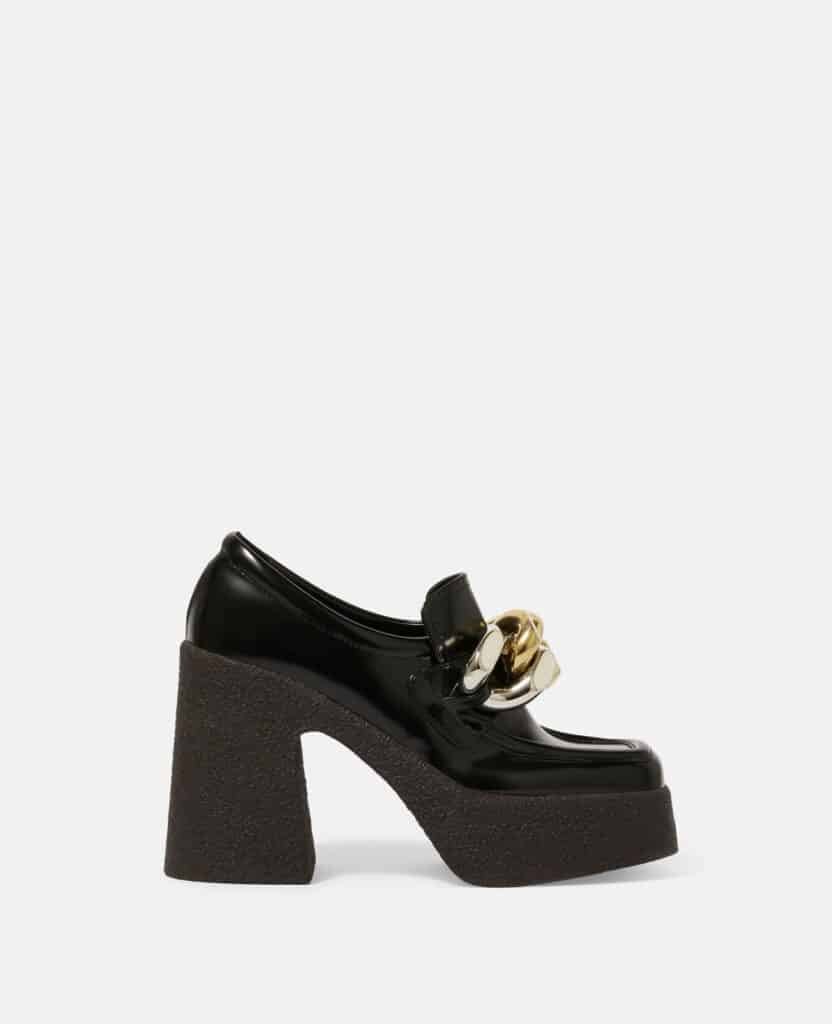 If you're looking for designer chunky loafers, vegan friendly Stella McCartney makes these platform loafers.
As a lifelong vegetarian, Stella McCartney doesn't use any leather in her range, and her full range of shoes is vegan (though be careful with clothing as some of the clothes contain wool or silk).
These vegan black loafers have a chunky platform, block high heels and signature chain detailing from Stella McCartney's iconic Falabella range (made famous by the beloved Falabella bags).
The black vegan loafers are made in Italy.
---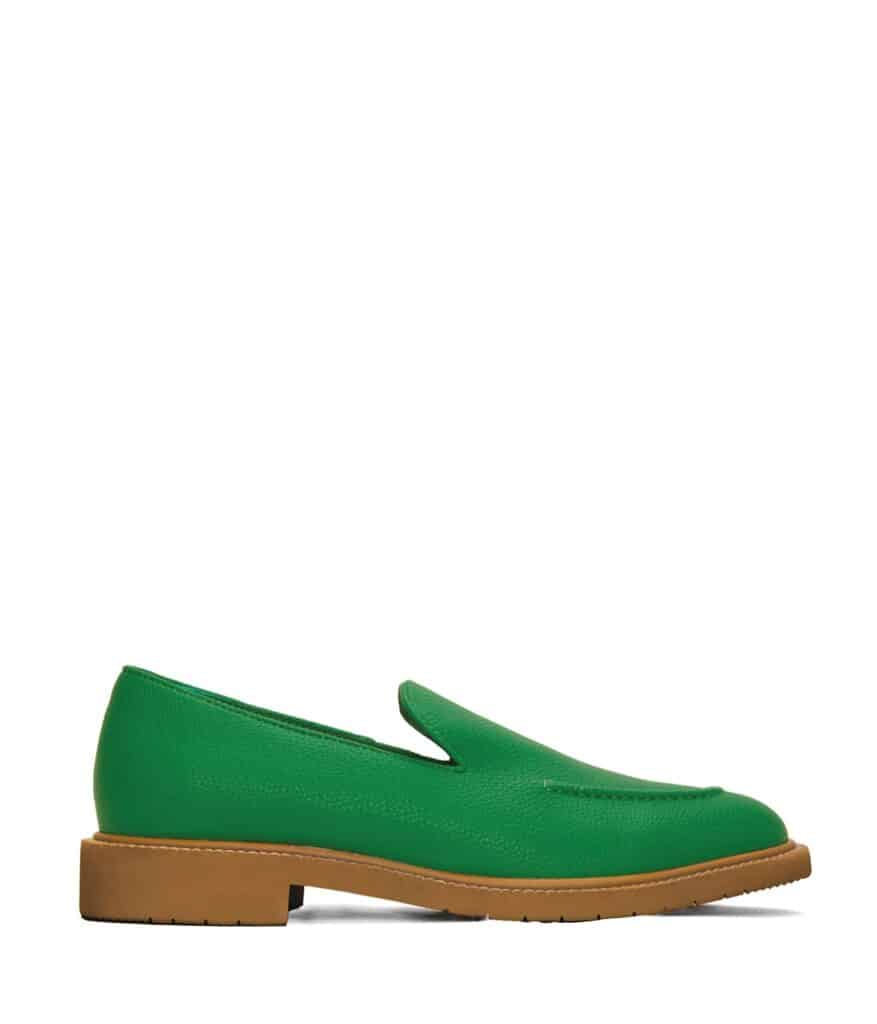 Looking for an eye catching loafer in a bright color? These green ones should do the trick!
The women's vegan loafers also come in tan, should you want something that will match your work wear more easily, but personally I think the green ones are a gorgeous colour.
The tan is made of vegan suede, while the green are made of vegan polyurethane (PU) leather.
They have a 0.5-inch (1.25-cm) outsole.
---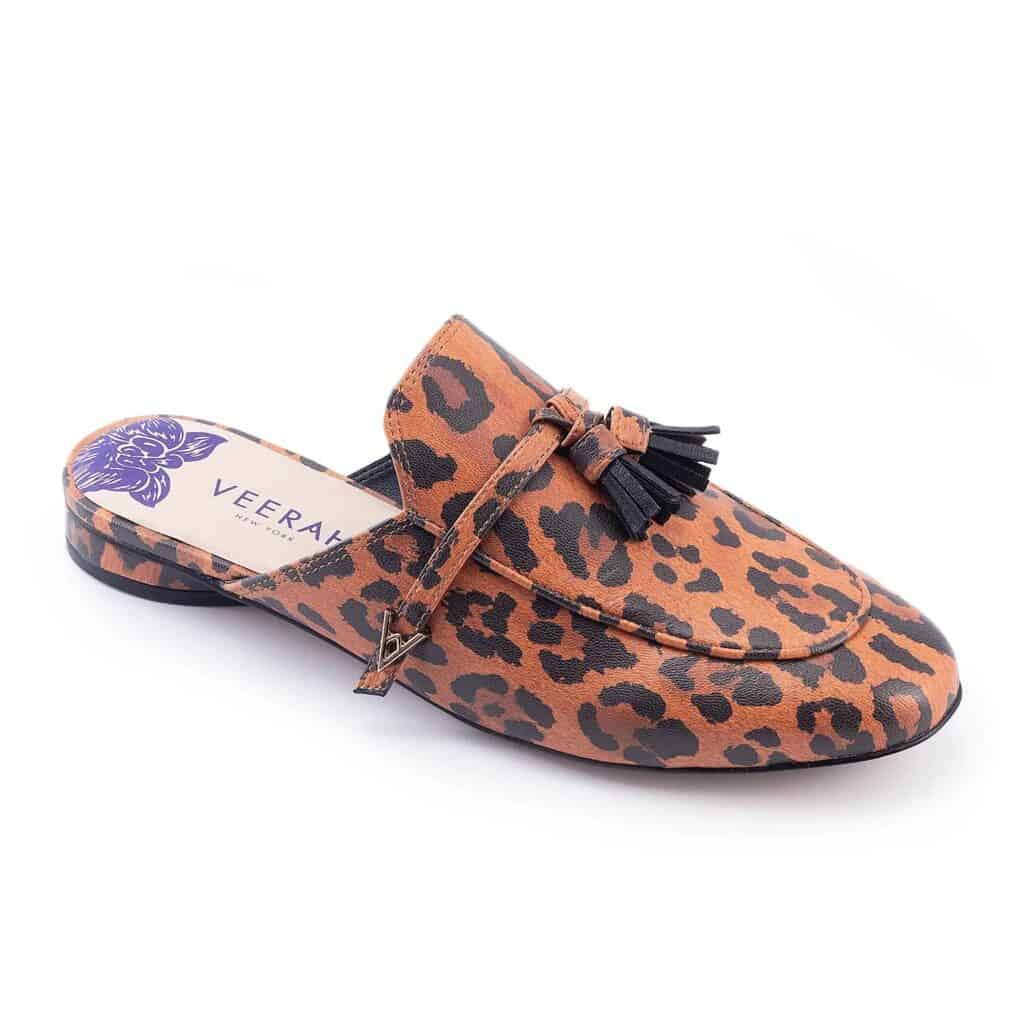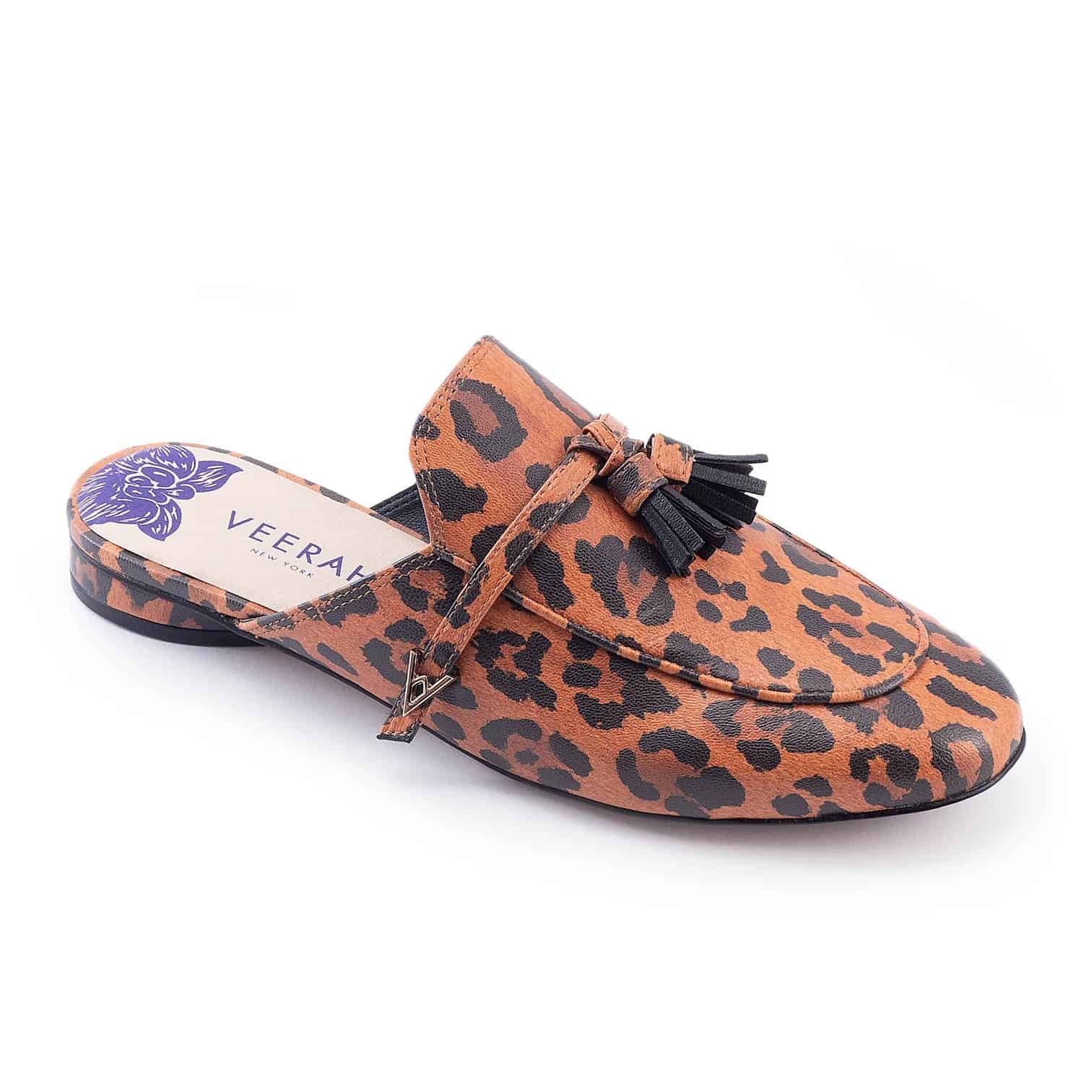 These animal print vegan womens loafers will certainly help you stand out! The cheetah print loafers are made of eco-friendly vegan apple leather, with an algae-based insole. They also come in black if you prefer something more traditional.
Apple leather is made from leftover waste from the apple industry which would otherwise have been binned.
Algae foam is also a more eco-friendly alternative, using algae blooms that can cause harm to the ecosystem (read more here).
The vegan women's slipper loafers have a 0.6-inch (15mm) heel and a slip-resistant rubber outsole.
These stylish loafers also have a removable decorative tassel so you can change up your look.
---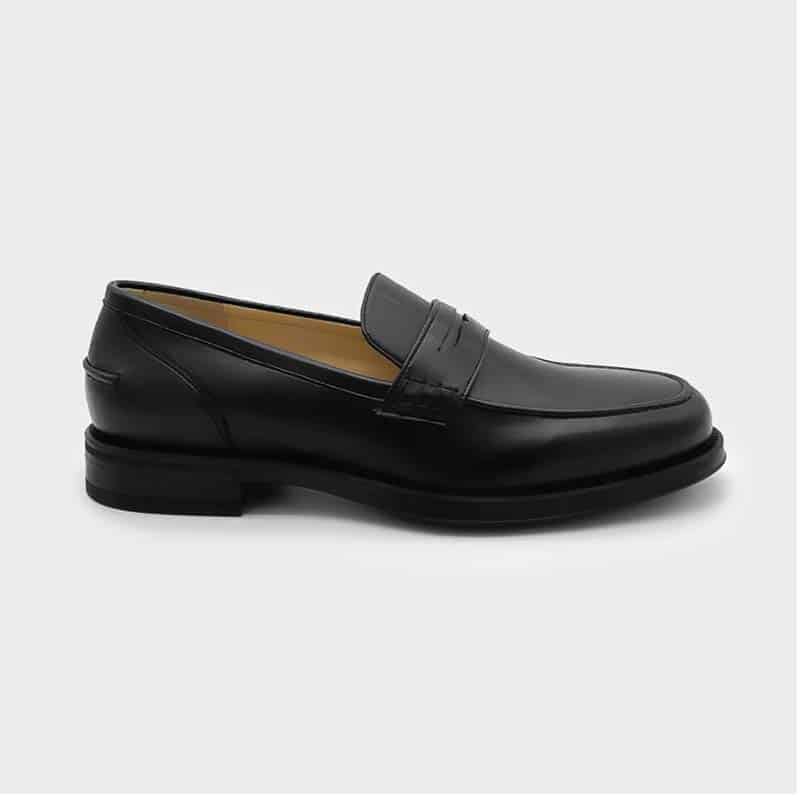 These vegan penny loafers are made from vegan corn leather, a more sustainable vegan leather alternative made with corn. Like other bio-based vegan leathers, it's part of a newer generation of vegan leathers which is more eco-friendly than leather and due to a percentage of bio-based materials more eco-friendly than PU vegan leather, though it still contains plastic.
These penny loafers are an elegant look in the classic color black. They're versatile shoes and will go well with anything in your wardrobe, from skinny jeans to a suit.
They feature a Blake-welted construction, meaning they're water-resistant and can also be resoled. For environmental and budget reasons, I always recommend getting shoes that can be resoled if possible.
The lining of these loafers is made of a breathable bamboo.
These ethical shoes handmade in Italy and have a rubber sole made with 40% recycled rubber.
---
These men's vegan loafers are the perfect choice if you want a classic look in tan. The brown vegan loafers have a durable, grippy sole that's Goodyear welted. (This is the very best kind of shoe construction, as it can be more easily replaced than other types of soles – and easy repair is important for long-lasting shoes).
These vegan brown loafers are made of a bio-based Italian vegan leather made using organic, European-grown cereal crops.
Will's is a great choice for sustainability as they also have a certified carbon-neutral supply chain and they ship all their products in cardboard packaging.
Depending on what country you're ordering from and your order amount, you may also qualify for free shipping.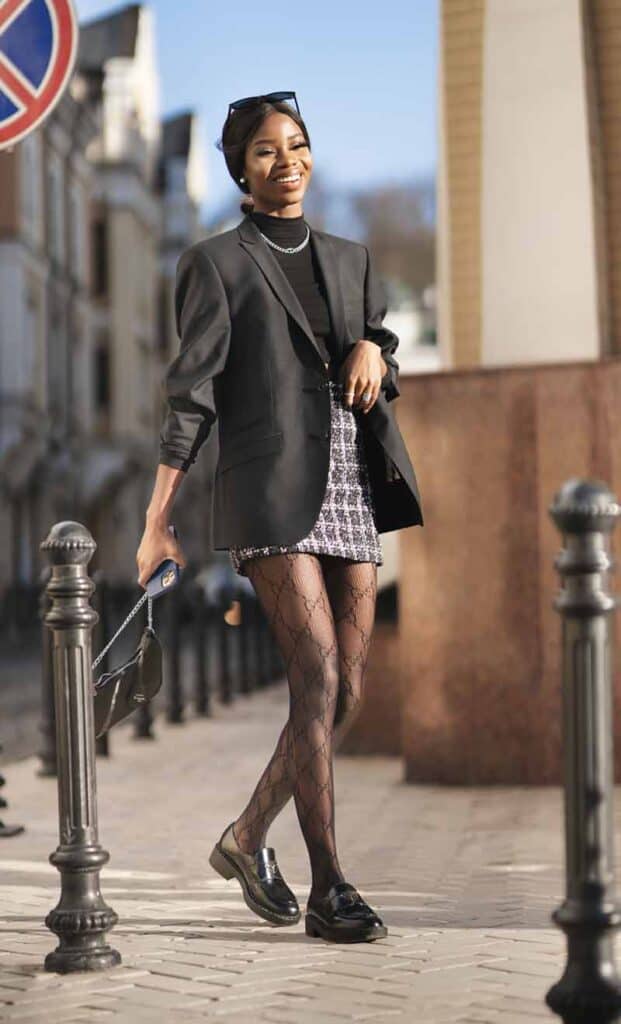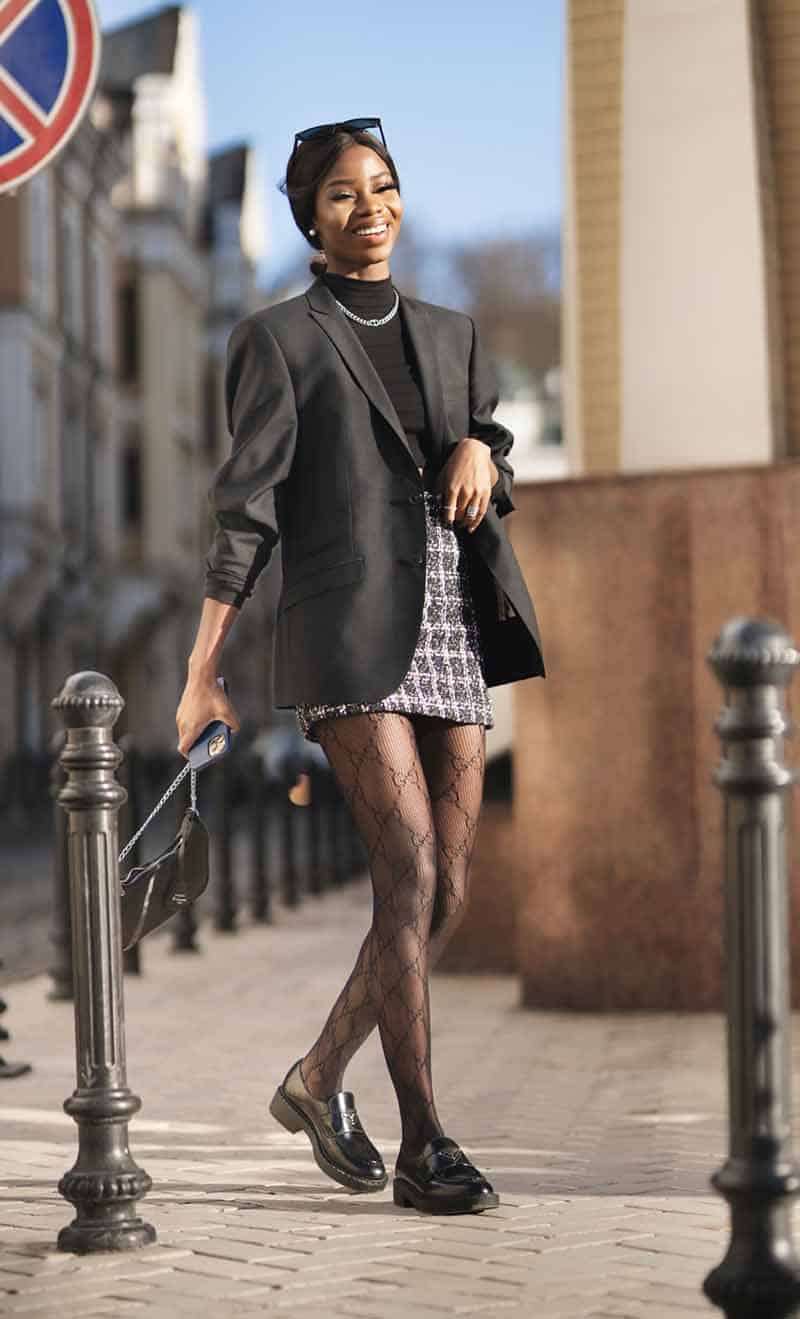 FAQ
What does it mean when shoes are vegan?
Vegan shoes are simply shoes which don't contain any animal products like leather, fur or wool.
Instead, they use alternatives like canvas, cork or vegan leathers such as polyurethane (PU) vegan leather, grape leather or apple leather.
They also use alternatives to animal-based glues. (While some brands now use animal-free glue, that's not always the case, so if you find a shoe that looks like it's free from leather, I still suggest contacting the brand to see what kind of glue they use.)
What shoes are vegan friendly?
As mentioned above, shoes made from cork, canvas or vegan leather are vegan-friendly, but you'll also need to check if the glue used is vegan.
There are plenty of vegan shoe brands these days, and I put together this article to help you easily find vegan shoe brands online.
As well as this guide, I have guides to vegan boots, sneakers and more.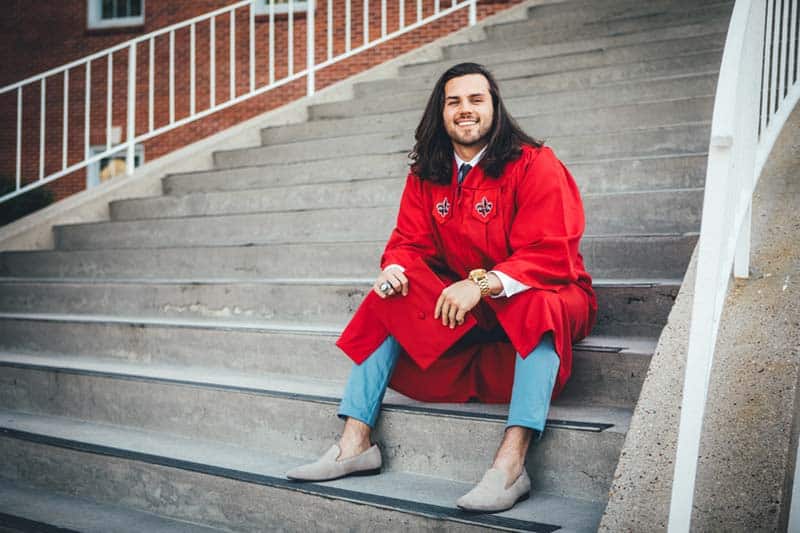 Are vegan shoes eco-friendly?
Vegan synthetic leather is generally more sustainable than leather, because of the water and land required to raise animals for the leather industry.
PU (polyurethane) vegan leather is more eco-friendly than animal leather, in spite of containing plastic, according to the Higg index.
I've heard people say before that leather is biodegradable (and some believe it to be more eco-friendly because of this misconception) but it's not true since the vast majority of leather is tanned using chromium.
Not only is chromium an eco disaster, but it can cause respiratory problems and increase cancer risk among workers in the tanning industry, some of whom are as young as ten years old.
As you can see, animal-based leather isn't just bad for the environment, but for workers too (and obviously for the animals), while vegan alternative materials are preferable.
Plus, many vegan shoe brands now have a lot of shoes made from newer, even more sustainable alternatives than PU vegan leather. For example, newer generation leathers include Pinatex, made from pineapple leaf fibres, grape leather and Desserto cactus leather. Each of these new arrivals to the vegan materials scene is made using waste materials from the food industry, making them more sustainable.
These grape leather loafers, for example, are the perfect pair for sustainability and style.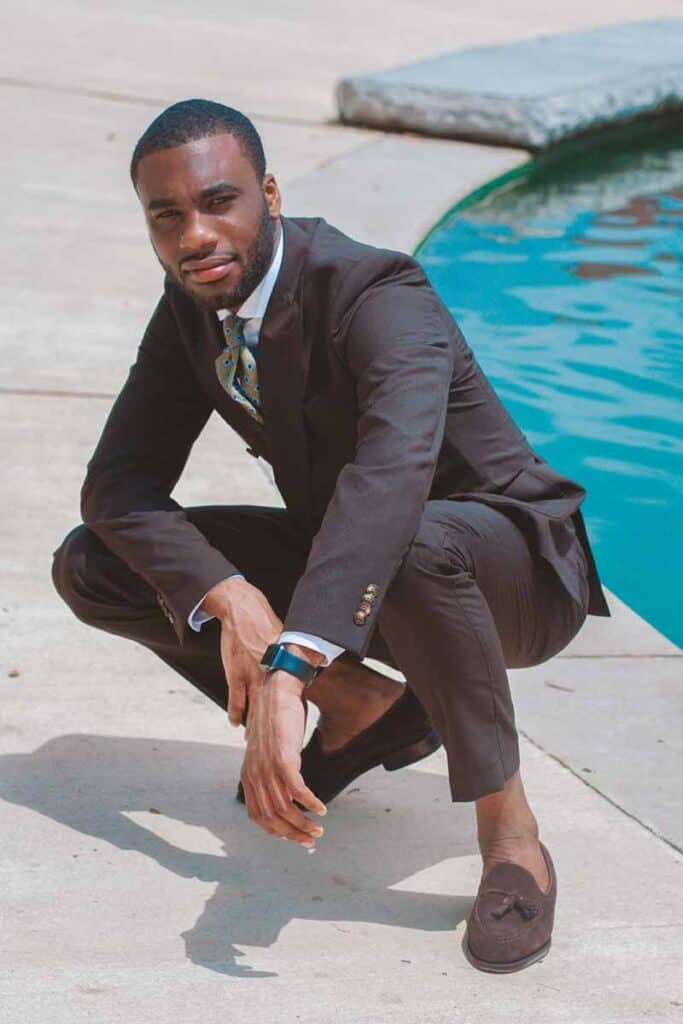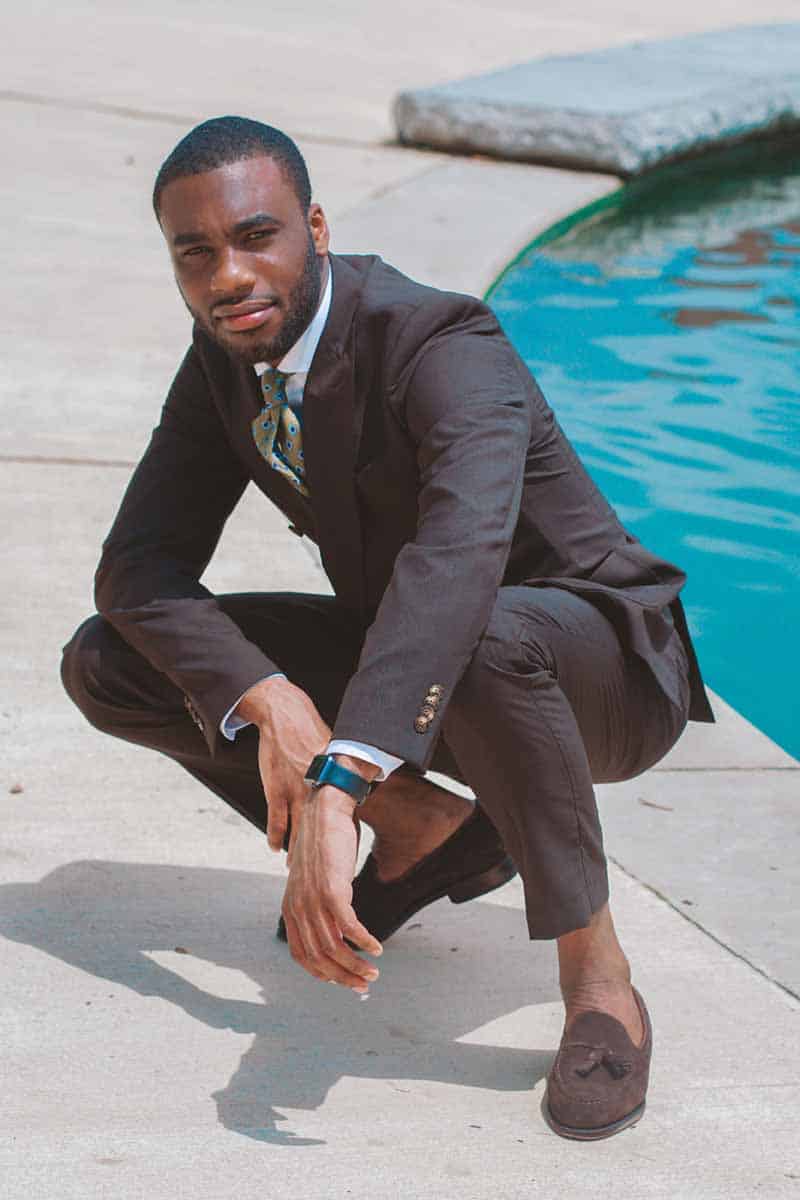 Where to buy vegan loafers?
Unfortunately, you're not (yet) able to walk into your local shoe shop and find shelves of vegan shoes. If you're lucky, they may have some vegan options, but staff may not know which shoes are vegan.
As a lifelong vegetarian, I've been avoiding leather for many years. I remember as a child going shoe shopping with my father, who'd try scratching and sniffing shoes to work out if they were made of leather or vegan leather (since staff never seemed to know).
Luckily, these days it's much easier for find vegan shoes online (even if they're not yet readily for sale in local shoe shops).
It's still usually easiest to buy online, and as well as brands like Will's Vegan Store with big ranges of vegan shoes, there are dedicated sites like Immaculate Vegan and Alltrueist selling a selection of different vegan shoe brands.
What are some shoe brands that are vegan?
There are some vegan friendly shoe brands such as Dr Martens, which have a range of shoes made with vegan leather, but there are also plenty of 100% vegan shoe brands, such as Will's, Veerah and Bhava.
Are vegan shoes comfortable?
Just like non-vegan brands, it varies — by feet! Some shoe styles I find comfortable friends find extremely uncomfortable, and vice versa.
Bhava is a vegan shoe brand that many people rave about as comfortable. If you read the reviews of their boots, many customers say they're the most comfortable boots they own.
You can also add insoles for extra comfort and padding.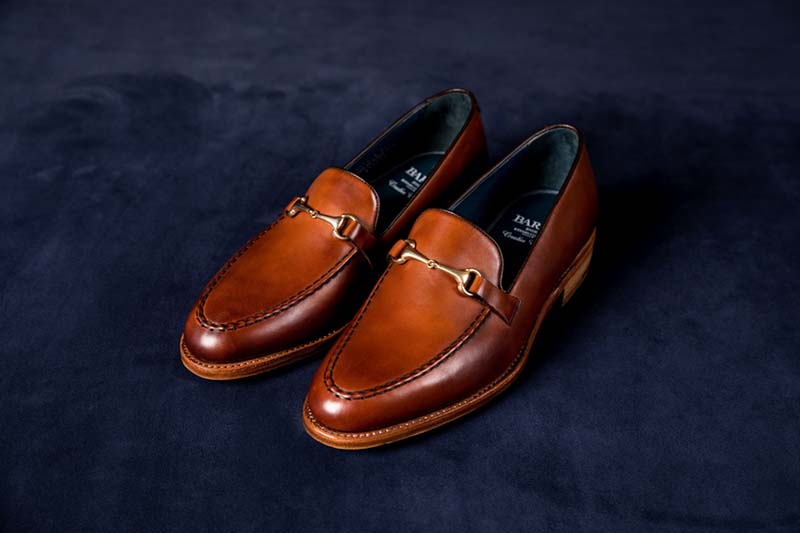 Are vegan shoes sweaty?
There's a misconception that vegan shoes are sweaty, likely based on the fact that the material of choice for non-leather shoes for decades, PVC, was very sweaty. However, newer vegan materials aren't so sweaty. And I advise against buying PVC due to how eco-unfriendly it is. Thankfully, it's not used much any more, due to how bad it is from an environmental standpoint.
You may be surprised to learn that experts say vegan shoes (using newer synthetic materials) are actually more breathable than leather shoes.
Experts also recommend rotating your shoes and airing them out when not in use to make them smell less. (This is also good for prolonging their life).
Are vegan shoes durable? How can I prolong the life of my shoes or select shoes that will last a long time?
Vegan shoes can be durable, but I find it varies just as much as non-vegan shoes. Some are durable, while some aren't, and it also varies based on how much you walk.
As mentioned above, rotating your shoes can help prolong their life. Well-maintained vegan leather shoes last longer.
I also recommend selecting shoes with Goodyear or other welted soles such as these loafers, because being able to replace the soles greatly extends the life of shoes.
Finding a good cobbler/shoe repair service near where you live makes a big difference. I have a pair of vegan boots that I've re-soled/re-heeled multiple times and which have outlasted any other boots I own just due to being able to repair them.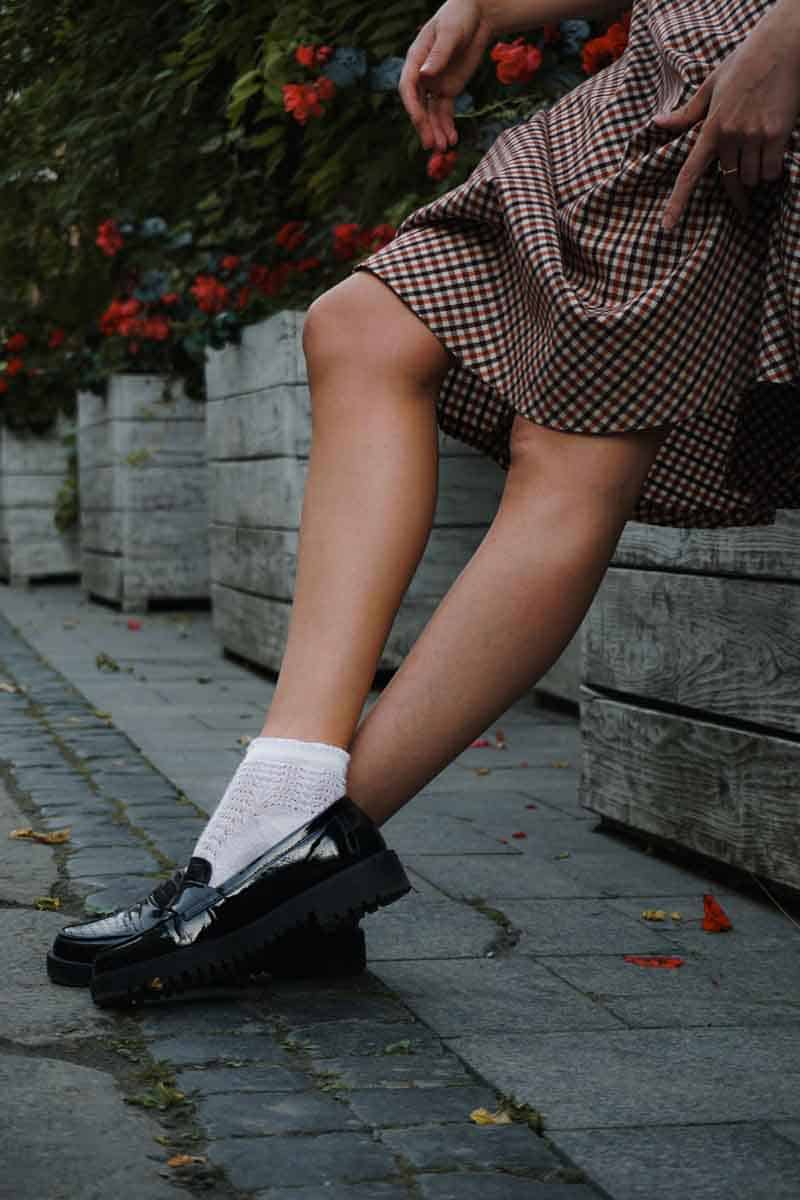 How to choose vegan loafers?
Apart from price, consider what style of loafers you want: do you want slip-on loafers or loafers with a back?
Would you prefer a classic look, loafers with a tassel, or an eye-catching colour such as green or cheetah print?
What material do you want? There are vegan loafers made of vegan suede, grape leather, apple leather and corn leather.
Also consider durability and how easy it is to replace parts: for example, these loafers have a welted outsole that can be replaced, meaning you can keep replacing the soles and use them for longer – a win for the environment and your wallet! (Though they do cost more upfront.)
How to match loafers to my outfit?
Loafers are a classic look that go equally well with business gear or jeans. If you go for a classic colour such as black, brown or tan, you can pair your loafers with just about everything.
However, you may prefer a more eye-catching look like these green loafers, or these cheetah print loafers. You can pay them with neutral-toned trousers such as black trousers or jeans.
Pin this for later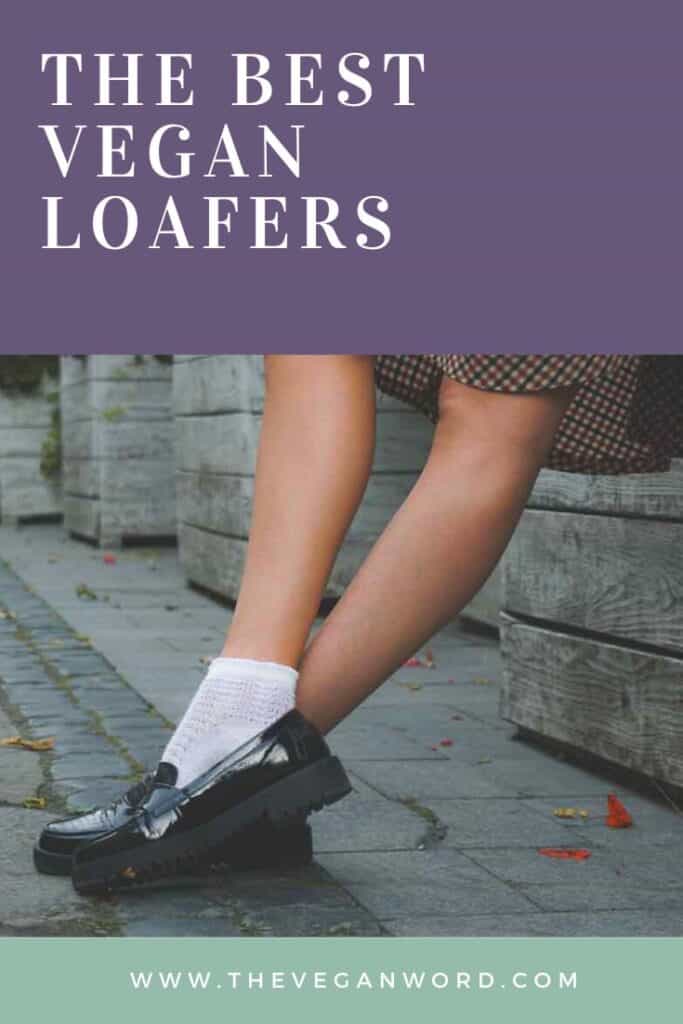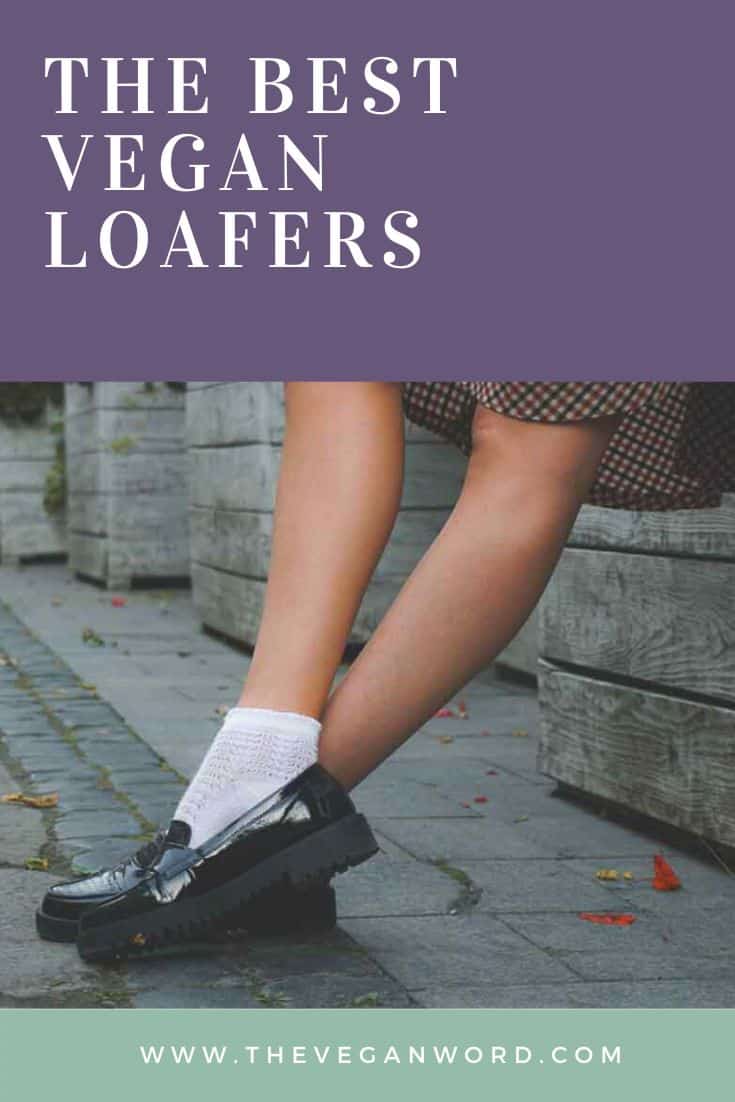 Looking for more vegan shoes? Find my guide to vegan shoe brands, vegan mens shoes, vegan womens shoes, vegan Birkenstocks, vegan Chelsea boots, vegan combat boots, vegan cowboy boots, vegan ankle boots and vegan knee high boots.
I also have guides to vegan clogs, vegan sandals and vegan slippers.
If you're looking for shoes for work, I also have guides to vegan dress shoes, vegan heels and vegan designer shoes.
Find all my vegan fashion guides.