One of the most innovative new sustainable vegan fabrics, a cactus leather bag is the answer to a leather bag that's as good of quality or even better, plus cruelty-free.
But where do you find these cactus leather bags, you ask? That's where I'm here to help!
As a lifelong vegetarian and vegan since 2008, I have lived through the eras of plasticky PVC-based "pleather" through to today's amazing range of eco-friendly and plant-based leathers like cactus leather – and I'm excited for all the newer alternatives. So here are my top picks of cactus leather backpacks and handbags!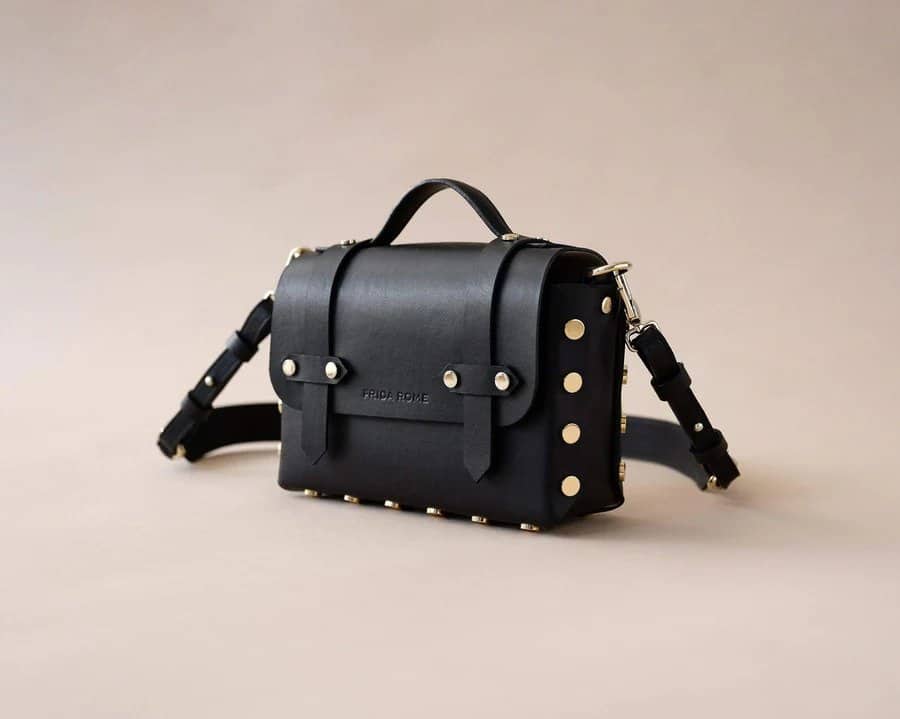 These are my favourite cactus leather handbags. I LOVE how versatile they are.
The cactus leather handbag from Frida Rome can be worn three different ways, packs down flat, and you can even change out the front panel to give it a different look. Clever, adaptable and eco-friendly…
Their cactus leather fabric bags were featured on BBC's Dragon's Den.
Cactus leather is breathable and soft to touch, and they've paired it with eco-suede and nickel-free hardware.
The best part of it is using the studs the bag deconstructs completely, so you can swap out the front panel for a different look, and it packs flat if you need to put it in a suitcase.
The bags are handmade by artisans and England and are made to order (so allow plenty of time for the bag to be made when ordering).
It has 4.9 stars/5 with customers raving about how good it looks and how many people they catch admiring it. Read the reviews here.
---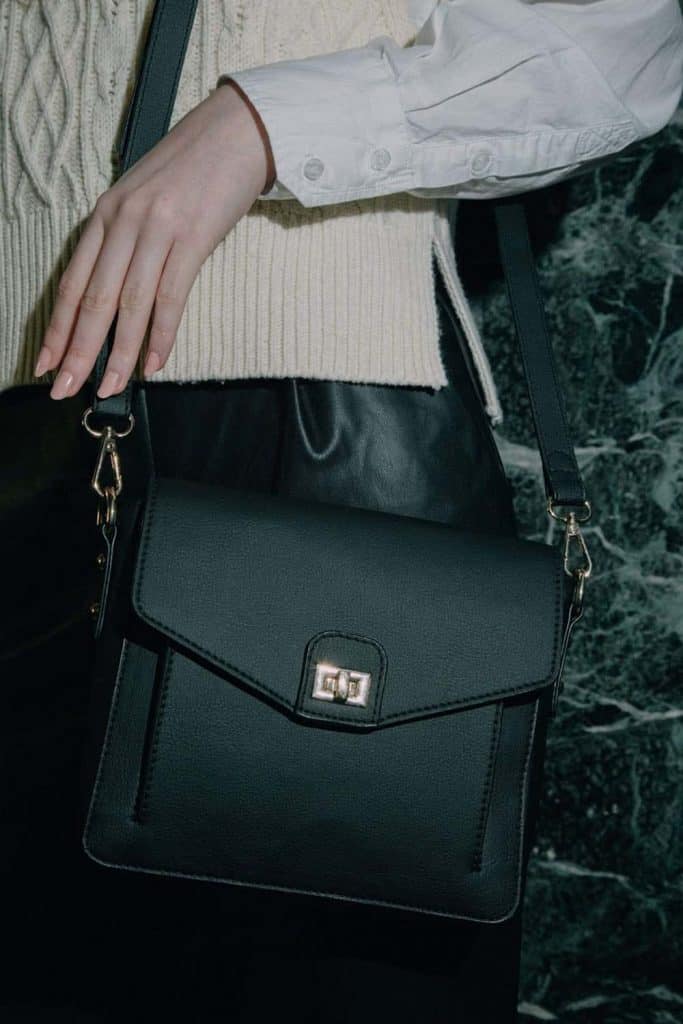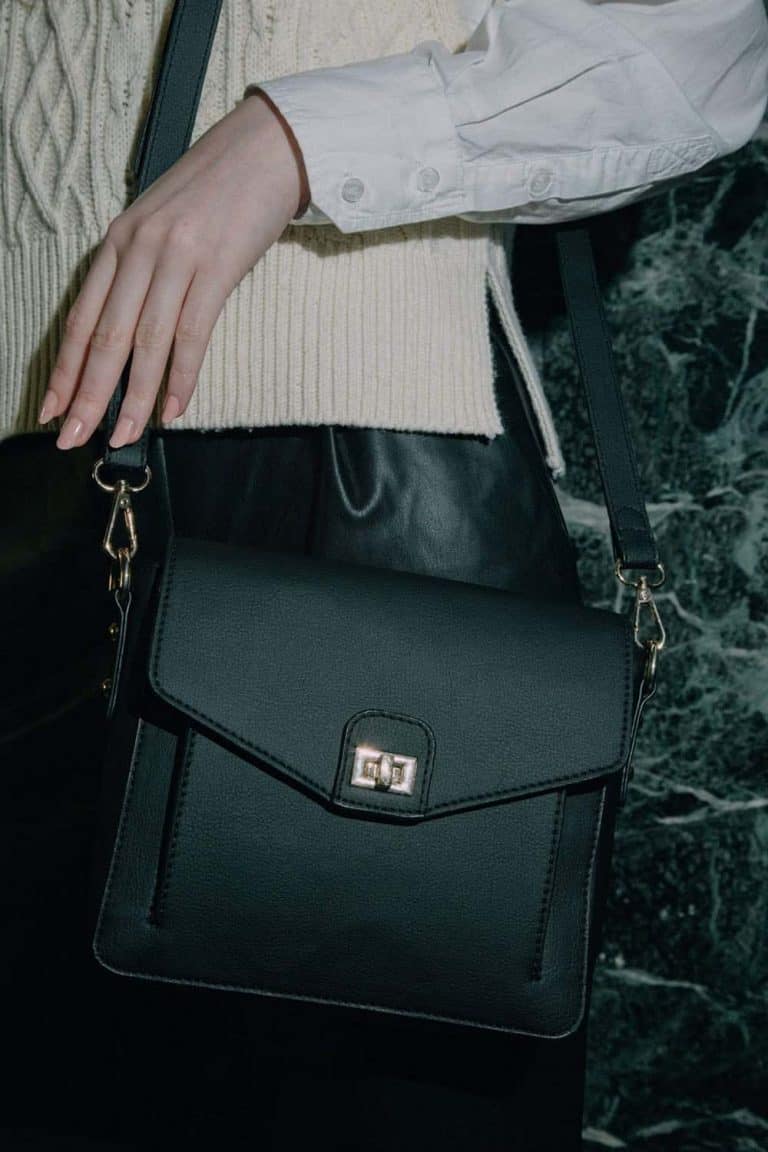 Born during the first Covid lockdown in France in March 2020, Thalie make these beautiful bags from cactus leather.
Desserto cactus vegan leather is Thalie's material of choice, and their entire first collection was made of cactus leather. Made from the leaves of the Nopales cactus, vegan cactus leather is an eco-friendly alternative thanks to cactus requiring a low water input. It's also fast-growing and sequesters carbon. Rated to last around ten years, cactus leather is also durable.
Their crossbody bags are both cute and practical. It has two interior pockets, one of which is a zippered back pocket perfect for protecting valuables (I always look for this in a bag, personally).
The lining is 100% cotton and the strap is adjustable. It closes with a twist lock.
---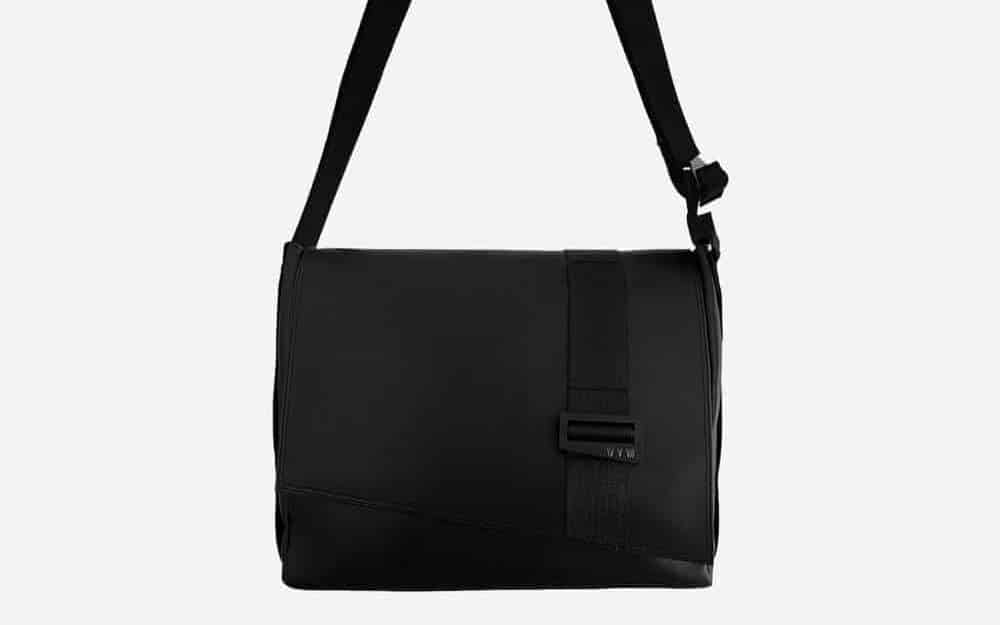 This highly practical messenger bag is perfect if you need to transport your laptop to work and want to do it in an eco-friendly way. Handmade in Canada with vegan cactus leather and also with handles made from waste from the Canadian plane and car industries. The lining is made with polyester waste destined from landfill.
BEDI is a sustainable vegan brand started by the founder of vegan bag brand Matt & Nat, but with the aim to make vegan products in as sustainable a way as possible.
The bag fits a 13-inch laptop, and has interior and exterior zippered pockets.
---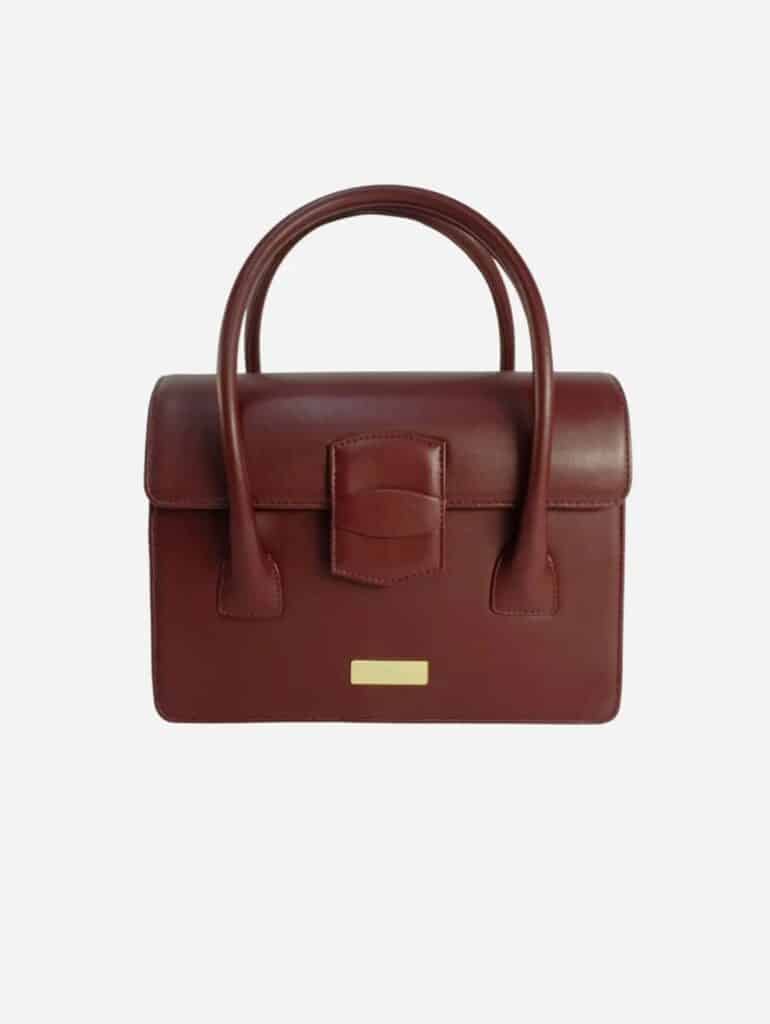 If you're looking for a designer bag made from cactus leather and don't mind paying more for luxury, Kaila Katherine has nailed these luxury Desserto leather handbags. Desserto is the first and only producer of vegan cactus leather.
This bag's timeless look would look equally well going to the office or for a night out at the theatre.
It closes with a front snap closure, and the strap is adjustable and removable. The inside has a card holder that holds three cards and a zippered pocket.
All Kaila Katherine bags are handcrafted in NYC.
---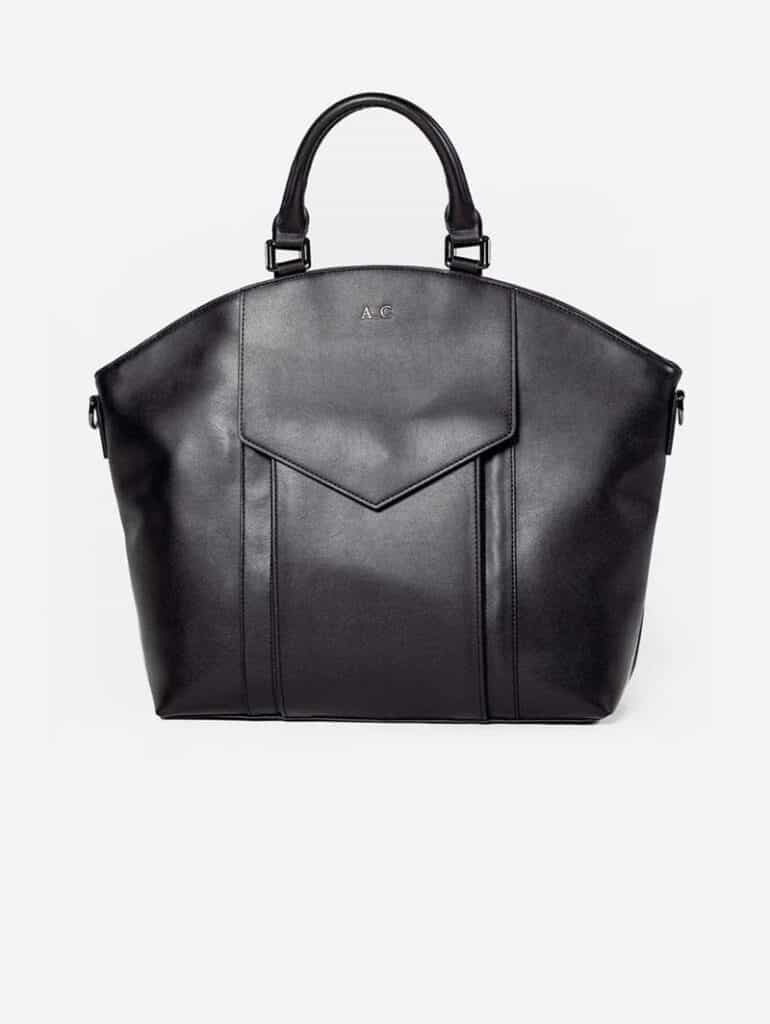 This is my top pick of cactus tote bag. If you need a large tote to fit all your things going to and from work, this bag is a good size for fitting all your stuff.
These Desserto bags have three internal compartments and fit a 13-inch laptop, tablet and/or A4 notebooks. The bags also have a key clip, outer pocket and an internal mobile pocket. They also have four feet on the bottom to protect the bag.
The black cactus bag has two handles and comes with an additional long, detachable strap.
---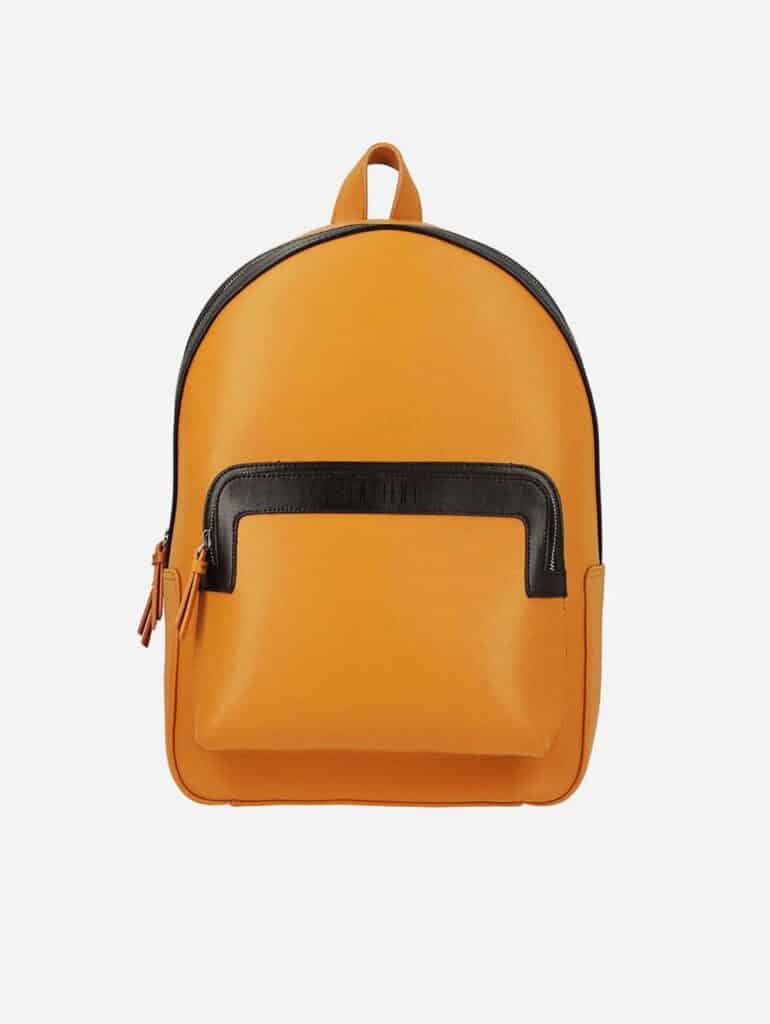 These cactus vegan leather bags are my top pick if you're looking for a cactus leather backpack! (Though if you're looking for one to take to the office, you might prefer to opt for the all-black option – unless your office style allows for bright colours – I love this cheery yellow.)
This Desserto leather bag is from brand Sentient, who also make cactus leather jackets, shorts and other clothes.
It has a padded laptop compartment, front zip pocket, plus internal pockets.
---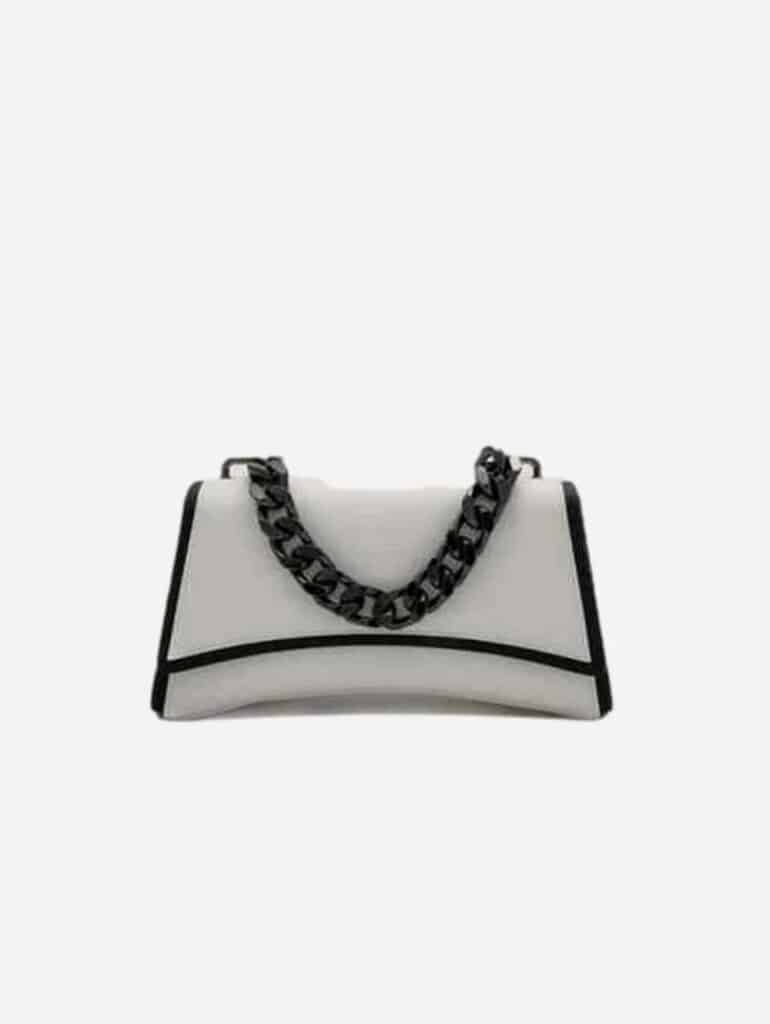 I love how elegant Eslla's cactus leather purses are. This black and white number will match any outfit, and is elevated the silver chain strap.
The bag has a slit back pocket and two interior pockets.
The interior of the bag is lined with a recycled polyester lining.
---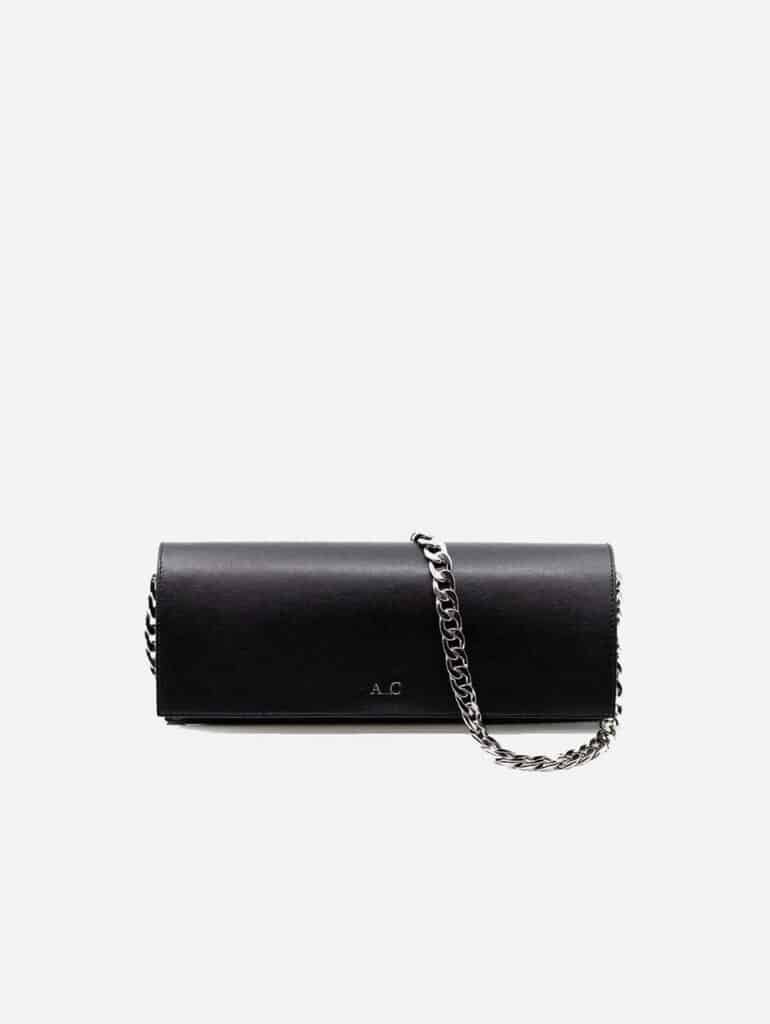 Another sleek and elegant number, these Desserto cactus leather handbags can be carried as either a clutch or a shoulder bag.
This small pencil clutch is petite but has two compartments and a mobile compartment inside.
---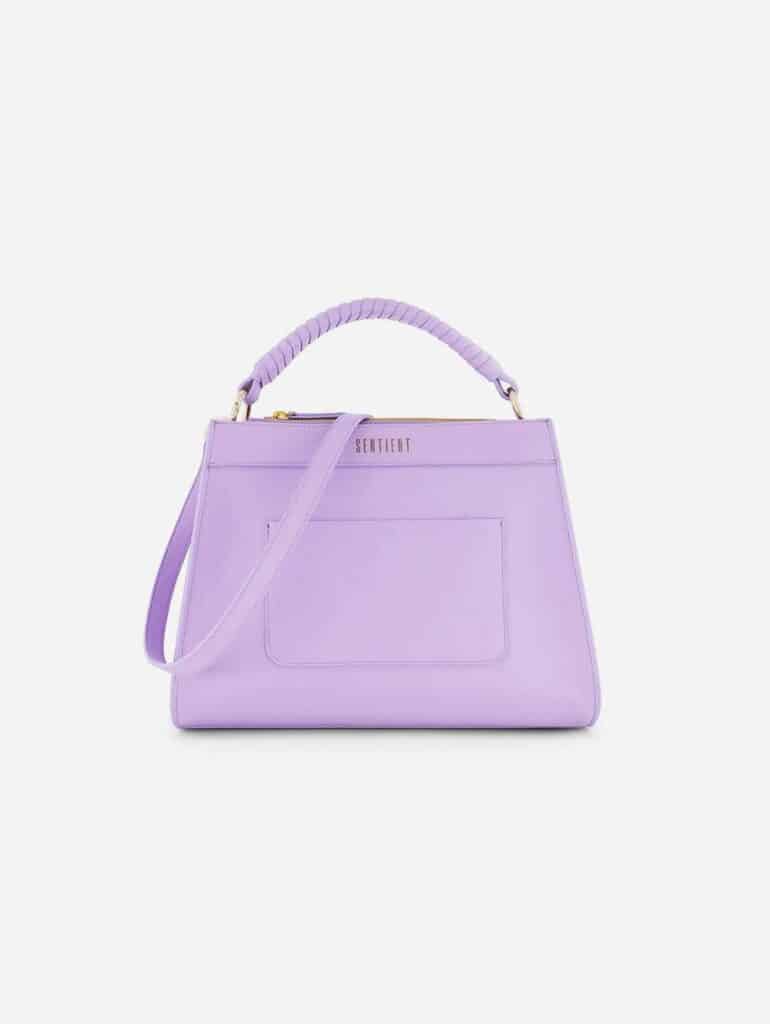 I love the purple hue of these vegan cactus leather bags, but if you don't they're also available in black, white, beige and dark green.
The bag closes with a zippered top, which is my preference – as it guards against pickpockets if you live in a big city or are visiting one.
It comes with a detachable crossbody strap or a top carry handle.
---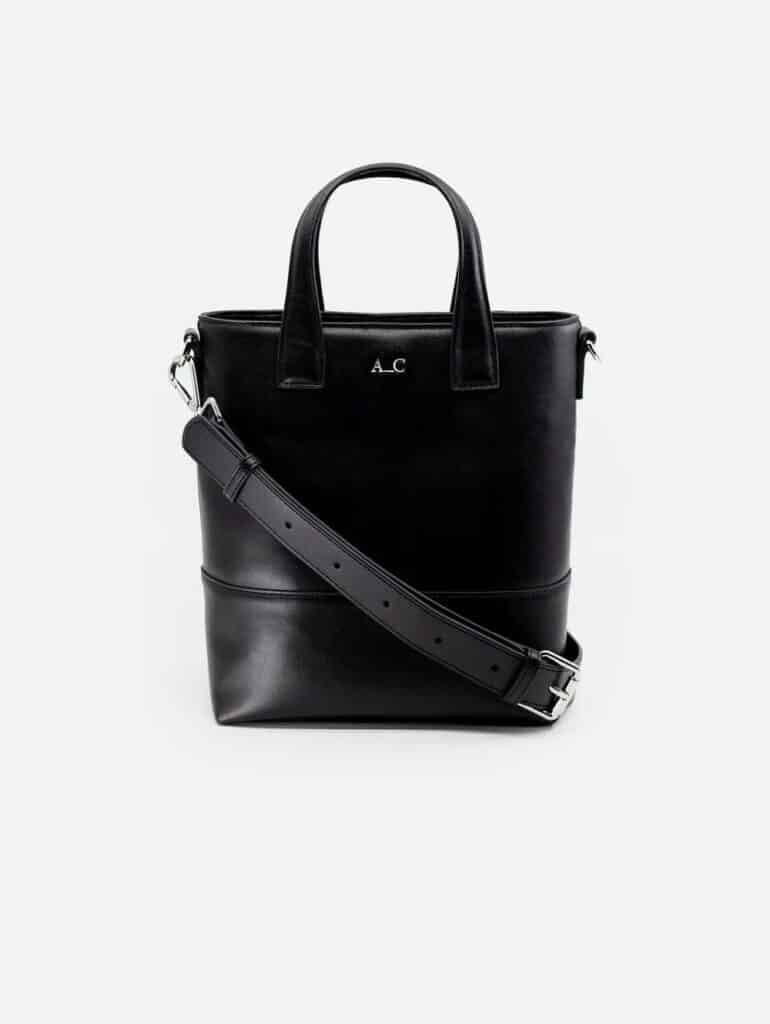 This vegan cactus leather purse is a stylish take on the bucket bag.
They say they made this cactus faux leather to be the "Goldilock's porridge" of bags – just the right size.
It comes with a detachable strap and padded handles, and inside it has a mobile pocket, zippered pocket for security and comes with a key ring. It also has an exterior pocket too.
---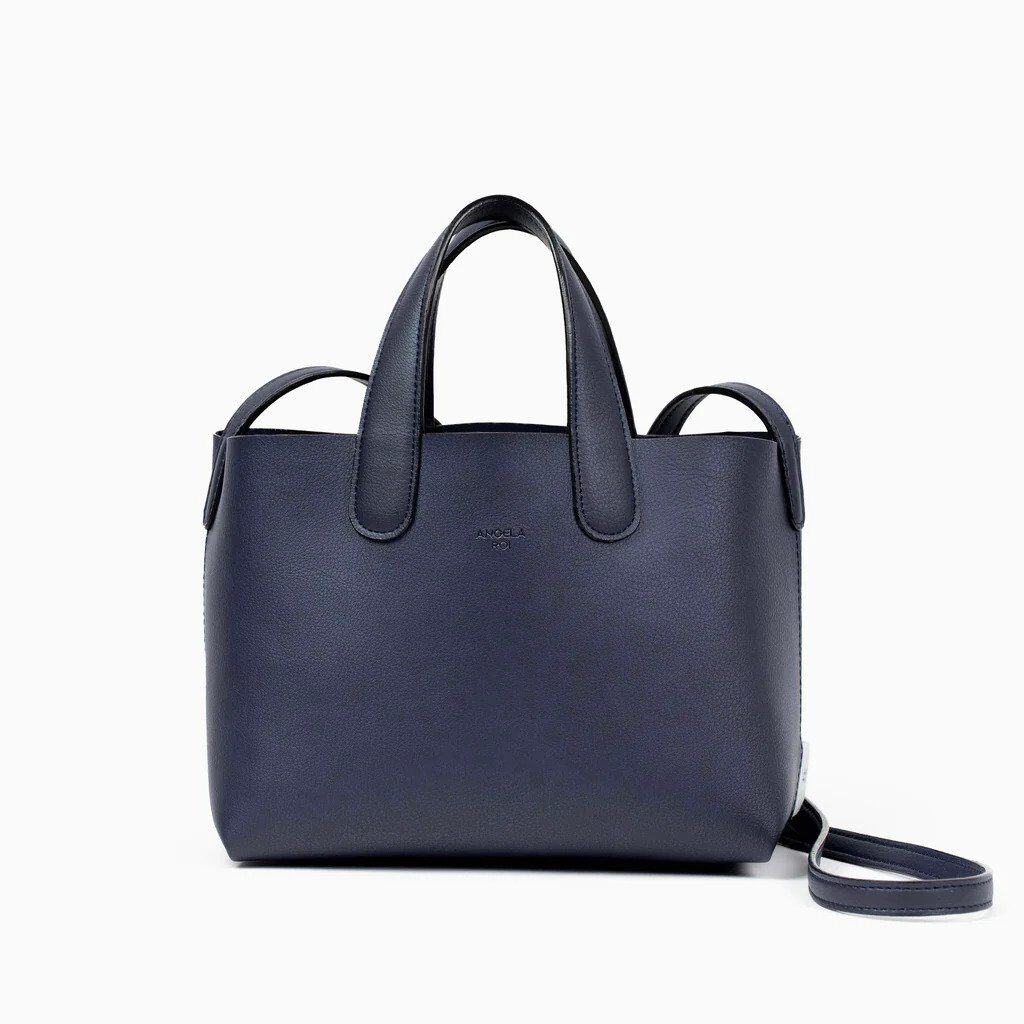 This small cactus leather tote bag from designer Angela Roi comes in navy with various colour options for signet on the side if you like a discreet pop of colour.
It has a zippered pouch inside and engraved logo on the front.
It can be carried with the top handles or the long strap, which is not detachable on this bag (a bit of a pain in terms of less flexibility, so if you prefer a bag with a detachable long strap choose one of the other bags listed above).
FAQ
How is cactus leather made?
Cactus leather products are made using the leaves of the Nopales cactus, which is fast-growing, sequesters carbon and doesn't require much water.
The cactus leather process involves drying and grounding down the leaves to a powder, then combining them with a backing, which can be organic cotton or recycled polyester.
Finally, it's coated with polyurethane to make it durable and water-resistant.
Is cactus leather durable?
Don't worry too much about cactus leather durability – cactus leather manufacturers state it's rated to last around ten years.
Is cactus leather biodegradable?
Cactus leather (Desserto) is not biodegradable, though some vegan handbags made from cactus claim to be.
That's because, according to this article, while cotton and cactus are biodegradable and the polyurethane used to coat the resin material is a biodegradable polyurethane, it's not disclosed exactly how long, or under what conditions, it would degrade. This is similar to the vast majority of animal leather (which is treated with chemicals that make it less biodegradable). So, it's best to assume it's not biodegradable – yet.
Further testing and development is needed to make a mix that's biodegradable – and lots of manufacturers are working on fully biodegradable vegan leather, so watch this space.
One newer material to look at is Mirum, which is plastic free and breaks down in the environment (they point out that biodegradable in some jurisdictions means it would break down in 10 days – not a desirable quality in a handbag).
Pin this for later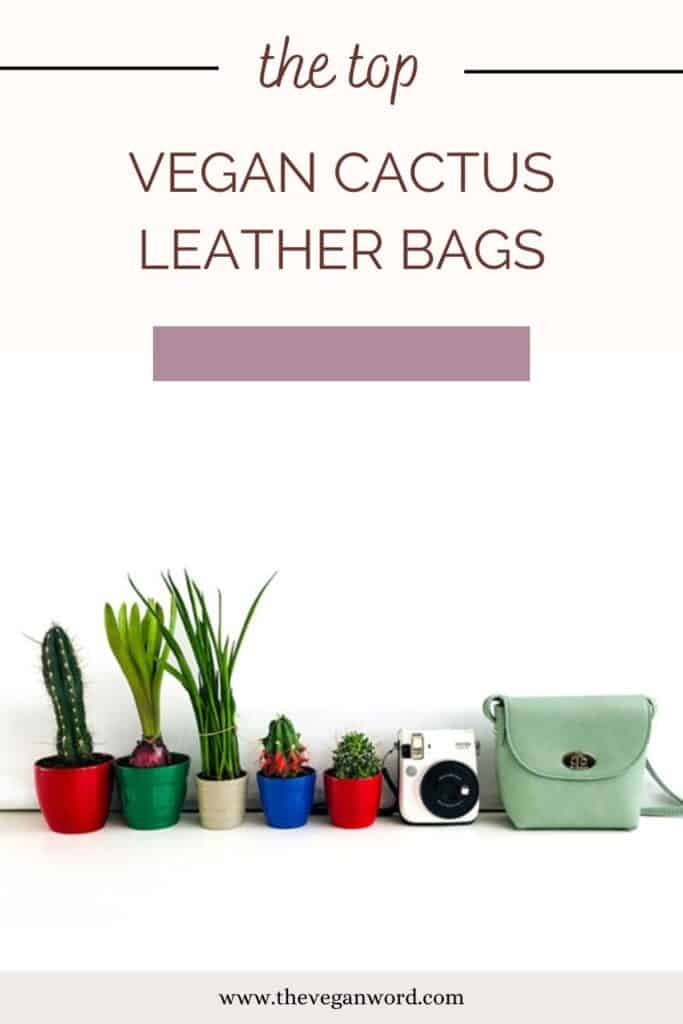 Looking for more vegan bags? Check out my full guide to vegan handbag brands!
I also have guides to vegan crossbody bags, vegan tote bags, vegan laptop bags, vegan messenger bags, vegan satchels, vegan bucket bags, vegan clutches, vegan briefcases, vegan designer bags and vegan shoulder bags.
I also have guides to vegan belts, vegan watches and vegan wallets.
Check out all my vegan fashion guides for vegan bags, shoes, accessories and clothing here.