If you're looking for a vegan satchel bag, then this list is for you.
In the nearly decade and a half I've been vegan, I've tried out lots of vegan handbags and my favourite styles are crossbodies and satchels. Traditionally used as schoolbags, but now perfect for carrying your everyday essentials, satchels win on comfort and practicality as well as style. It's not always easy finding a non leather satchel, but thankfully these brands make it easy.
From cork to vegan apple leather, here are the best vegan satchels.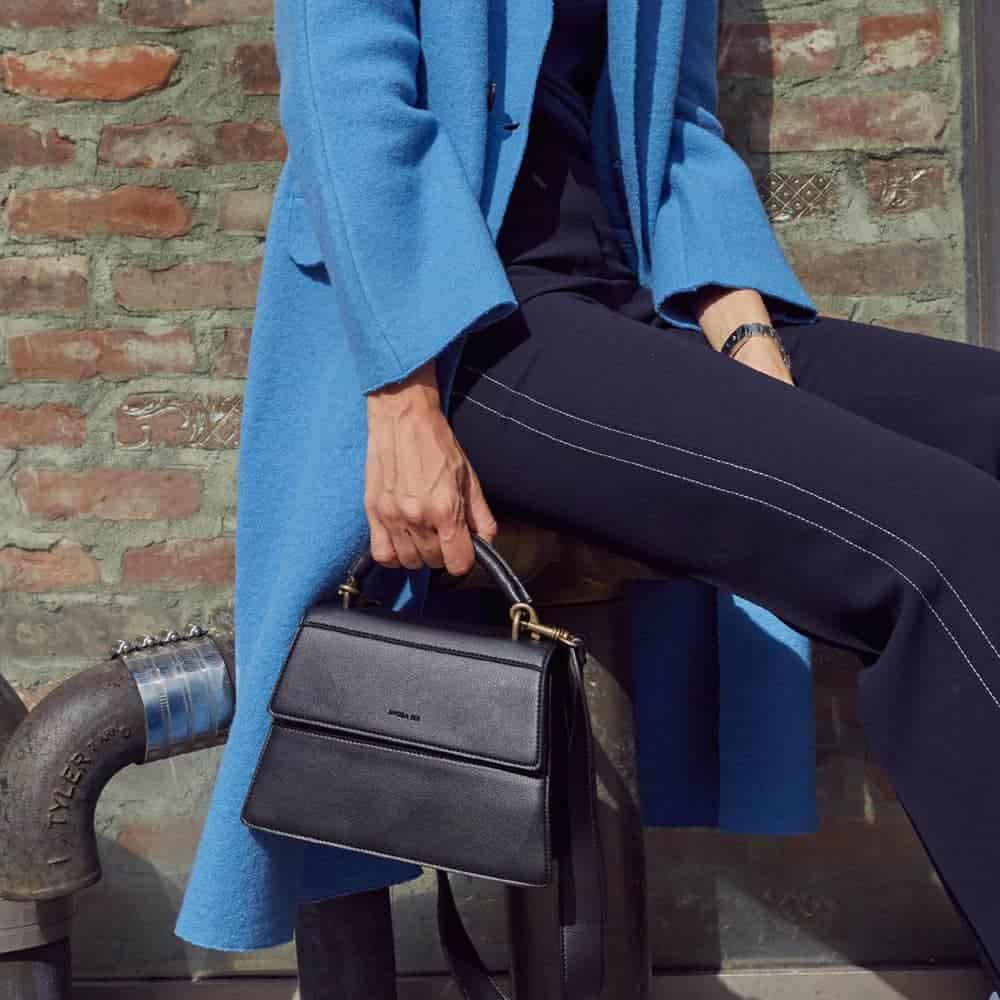 Angela Roi has a few different styles of vegan leather satchels (see more below), but the Hamilton is my top pick of satchel. Vegan brand Angela Roi makes cruelty-free, 100% vegan designer bags.
Their vegan satchel bags, like all their styles of handbag, are designed to look good, but this bag is also practical too.
According to the overwhelmingly positive reviews (4.5 stars out of 5, with 30 reviews), it is a practical small size bag that fits more than it looks like it will.
It has a trapezoid design shape, top handle and carrying handle (note that it's not long enough to carry crossbody, it's designed as a shoulder bag only).
It's made of pebbled texture vegan leather with a magnetic button closure, an interior zip pocket and inside slip pockets. The inside is lined with vegan suede.
The one downside to this bag is that it closes with a magnetic button, rather than a zipper. Personally, I prefer fully zippered bags because then I can carry it in the city without worrying about pickpockets.
However, it does have an interior zippered pocket in which you could store (small) valuables.
---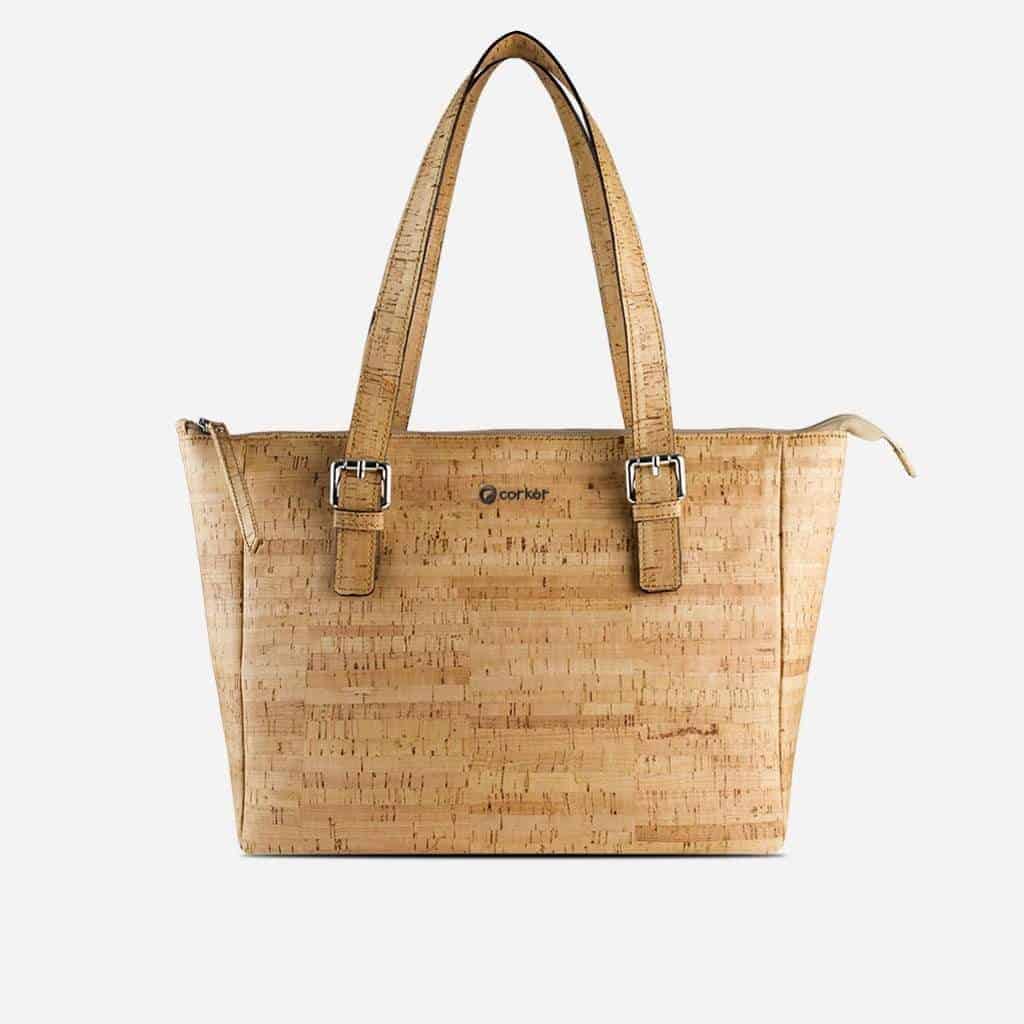 Cork is one of the most eco-friendly materials around. The trees are not cut down in harvesting, and they require little in the way of fertiliser or water. It's also a naturally durable and water-resistant material.
This cork satchel from Corkor is a practical bag that has a laptop compartment, tablet pocket, 2 slip pockets, an interior zippered pocket and a key holder.
There's plenty of room for all your belongings and so if you need a bag for your commute, this is perfect (I also have a guide to vegan laptop bags if you need one for this purpose).
I like that it closes with a top zip, too, making it safer against pickpockets.
The one downside to the bag is that it is large, so if you only need a small bag to carry essentials, then this one is going to be overkill.
The bag is extremely popular with customers and has 5/5 stars, based on 45 reviews!
---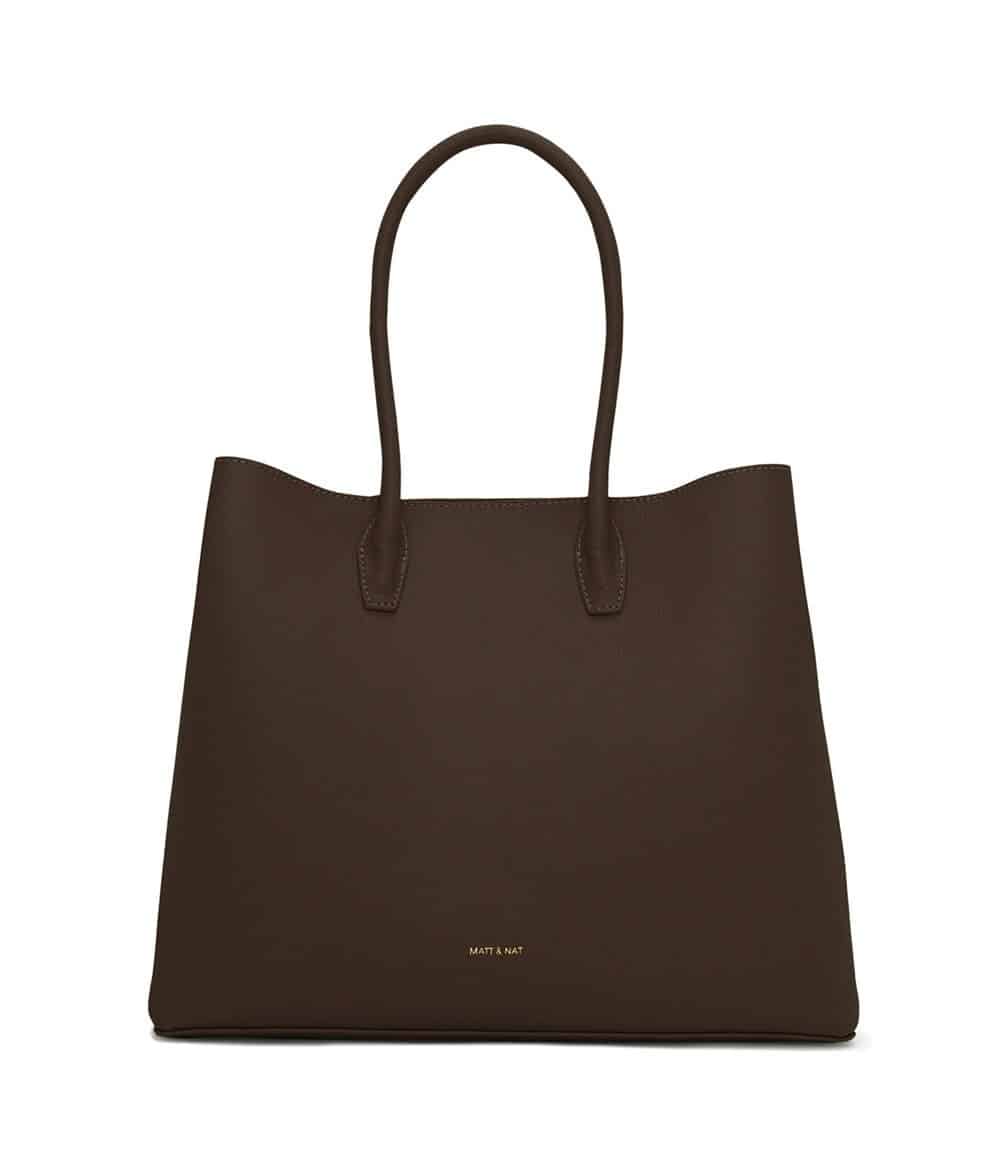 This Matt and Nat satchel bag is spacious and has a center zippered pocket.
The Krista satchel from Matt and Nat is made with recycled materials, both the outer body and lining.
One thing I don't like is the lack of closure for the top. As mentioned before, I prefer bags that close with a zipper so I don't have to worry so much about pickpockets as I make my way around the city.
This one doesn't have any top closure (even a magnetic button), though it does have a large center zippered pocket where you can stash your phone and wallet, and any other valuables.
A plus of the bag, however, is it comes with a detachable and adjustable crossbody strap, so you can choose whether you want to carry it over the shoulder, in your hand or crossbody.
---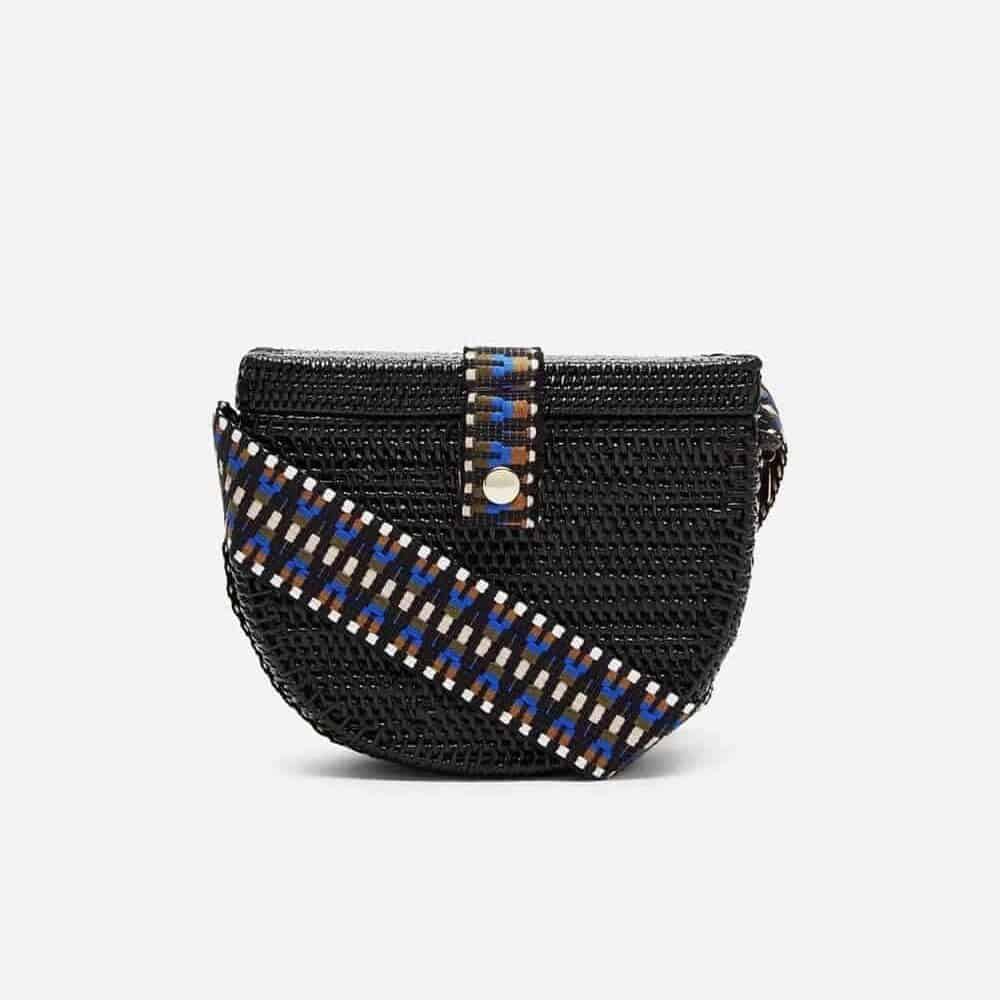 The beautiful non leather satchel bags from Stelar include this bag, the Peleng. It is handwoven from Balinese Atta grass, by evacuees from the Mount Agung volcano in Bali.
Atta grass is hard-wearing and rain showerproof.
The bag has an adjustable jacquard crossbody strap and drawstrings that can be pulled tight to protect your belongings.
Stelar was started by goldsmith and designer Lorna Watson, who spent 25 years working in luxury goods. She wanted to bring artisanal techniques to the contemporary market, and works directly with artisans in Bali.
---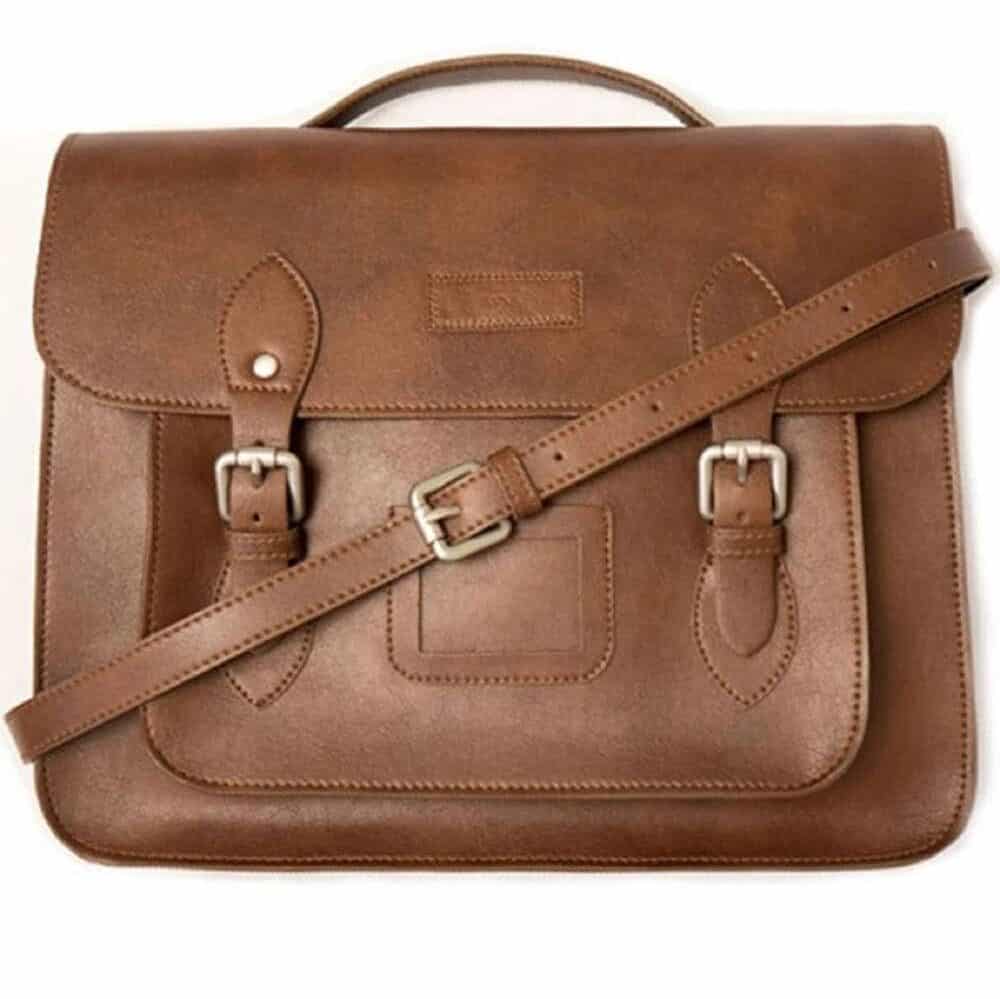 This classic style satchel from Will's will fit a 13″ laptop, as well as A4 notebooks, a tablet, umbrella, long wallet or hardback books, making it perfect for the commute or for school.
It is handmade with OEKO-TEX certified vegan Italian leather and the inside is lined with vegan suede.
It has both a top carry handle and adjustable strap that can be worn over the shoulder or crossbody.
---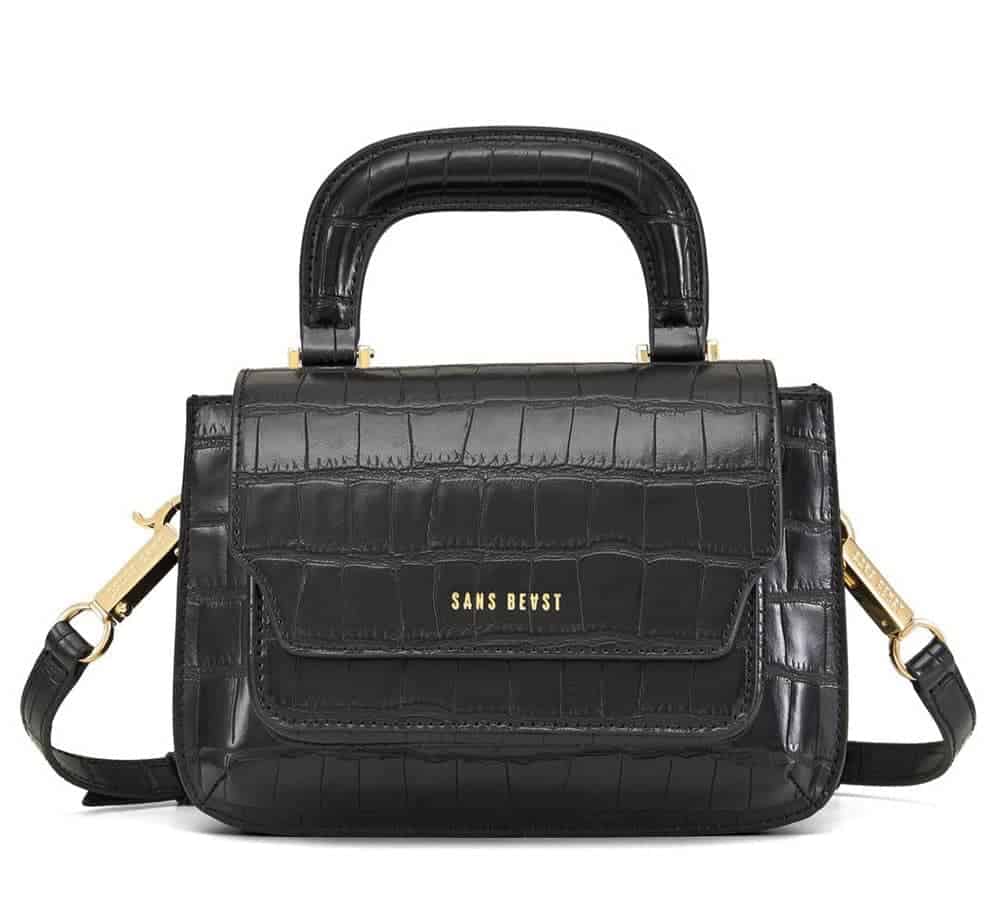 This mini satchel from Sans Beast is an everyday bag made of vegan crocodile-embossed polyurethane leather, which can be worn as a crossbody bag, belt bag, shoulder bag or clutch!
It's a double-gusseted bag with an additional front pocket which has space for large screen phones. In between the double gussets is a slimline central pocket. It also has an inner zippered pocket for valuables, credit card pockets, and a back card pocket.
It closes with a magnetic flap.
I like how adjustable it is to be worn in different styles, but it is on the small side, so only suitable if you are looking for a mini bag.
---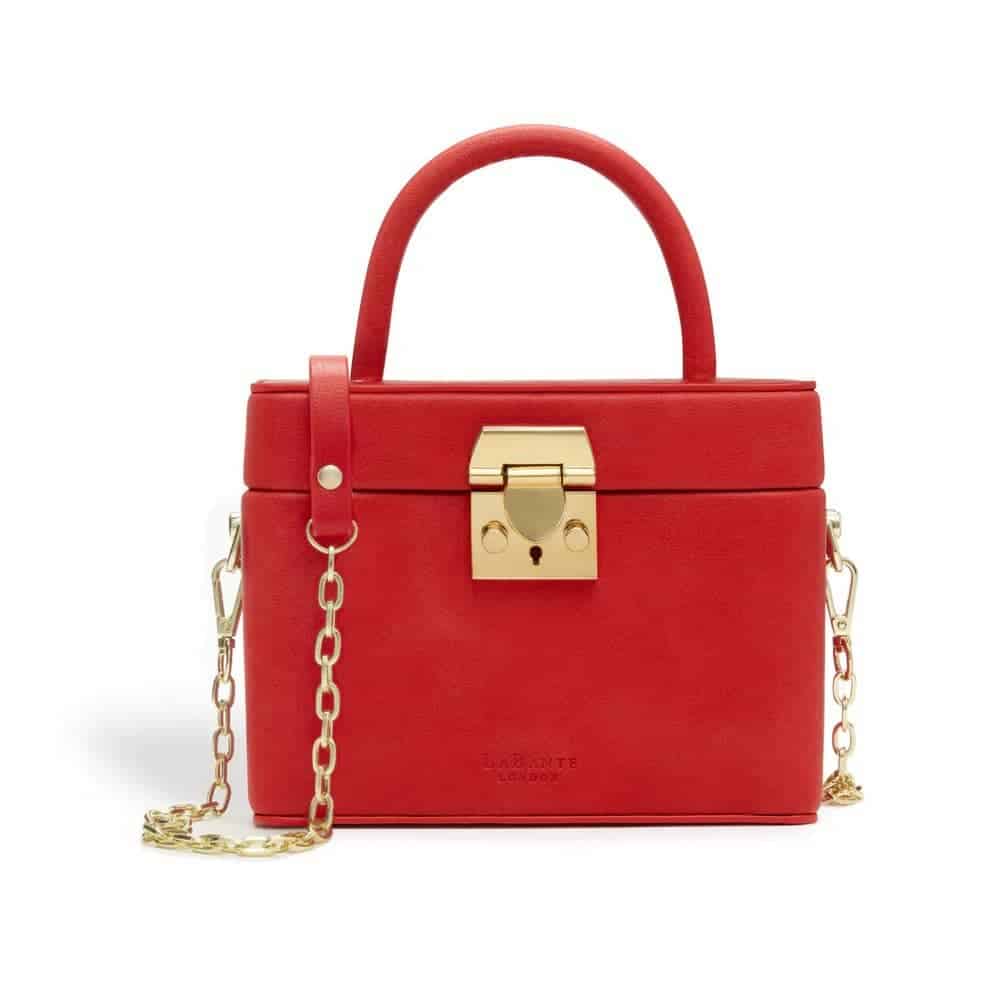 This mini bag from Labante is sure to make you stand out, with its beautiful red hue and gold hardware.
It can be held in your hand or worn crossbody.
Like all Labante bags, it's 100% vegan and lined with recycled plastic bottles. Labante is also sweatshop-free and treats workers fairly.
---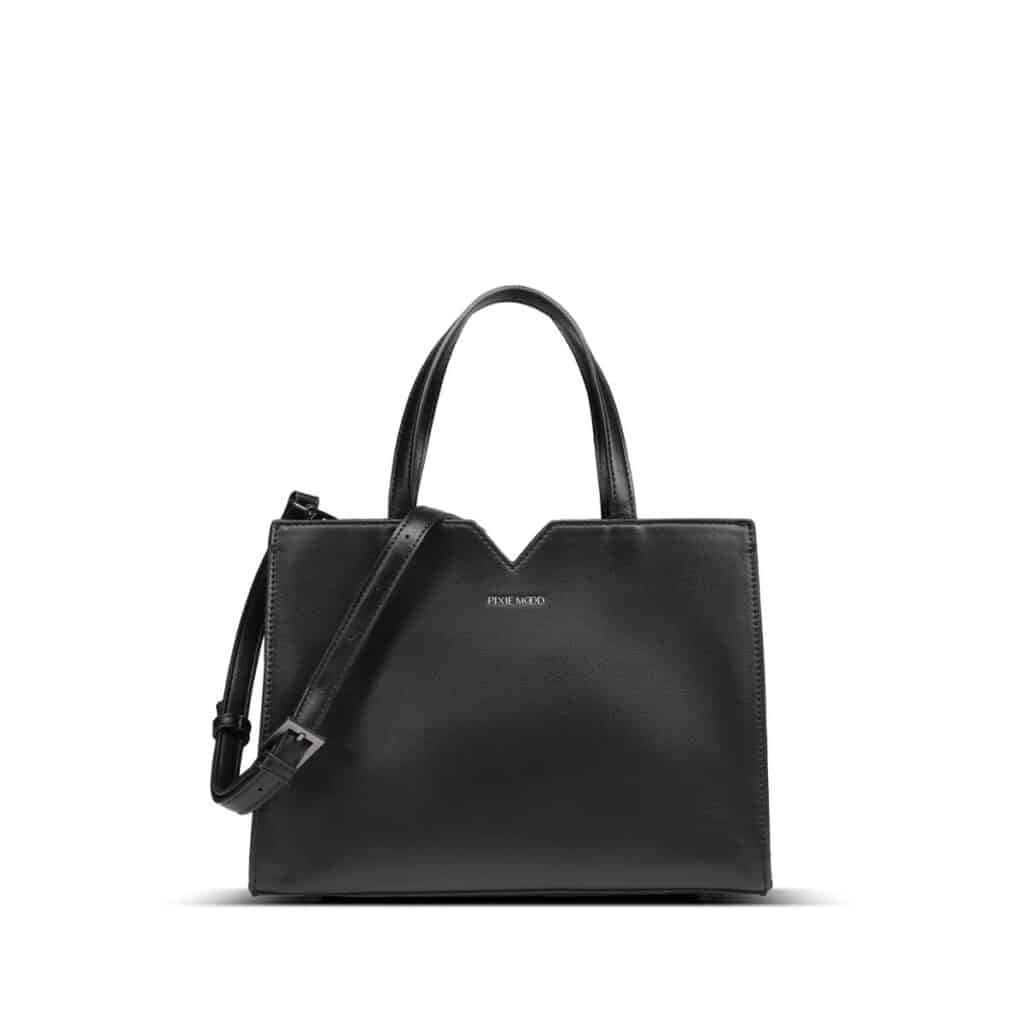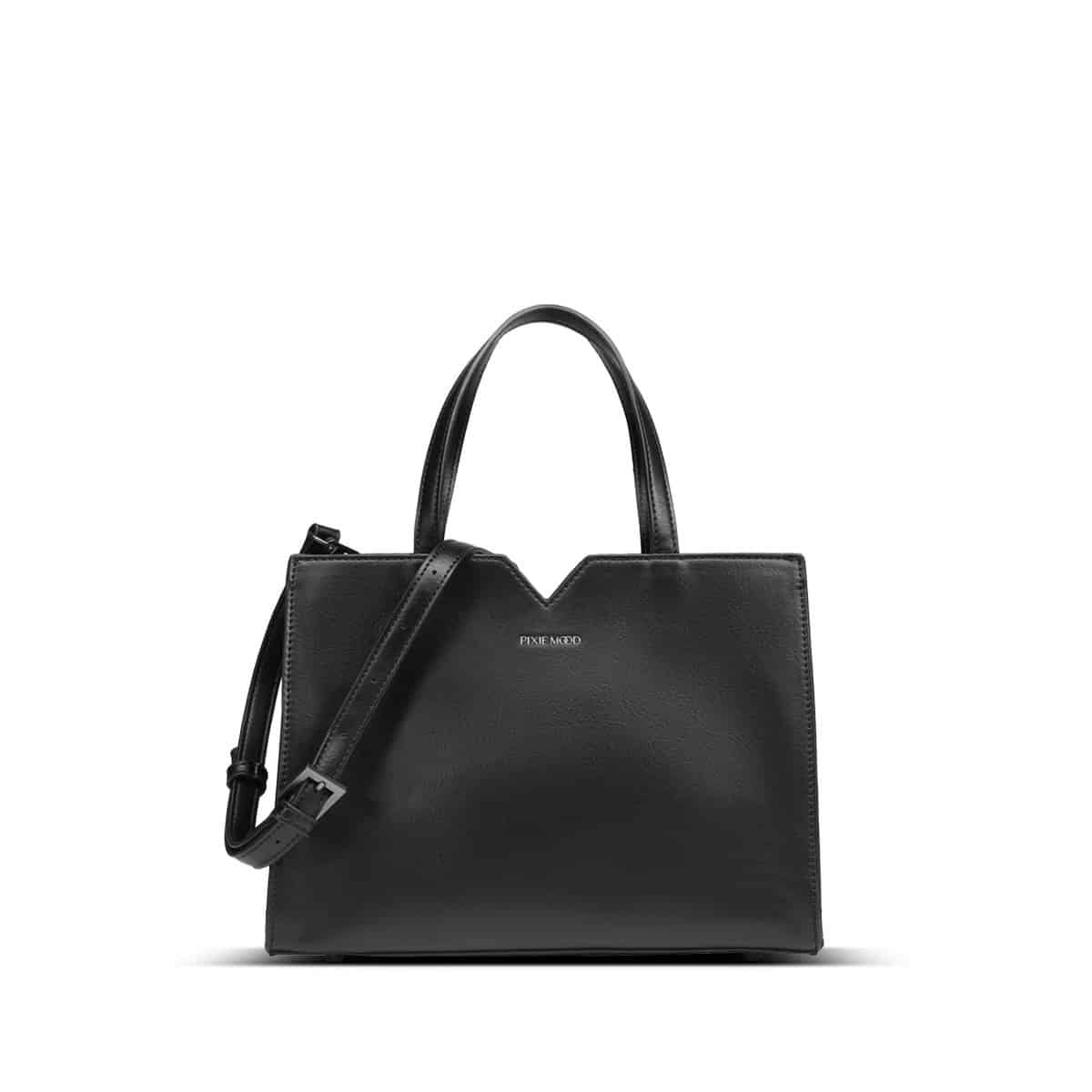 The Aurora is a mid-sized satchel with a top cut-out detail. It's made of vegan leather made with recycled plastic bottles, is PETA approved vegan, and is unlined inside.
It also comes with a matching removable wristlet.
It features a top-zip closure, interior slip pocket and the removable pouch/wristlet.
It has double top handles and a detachable crossbody strap so you can decide which way you want to carry it.
---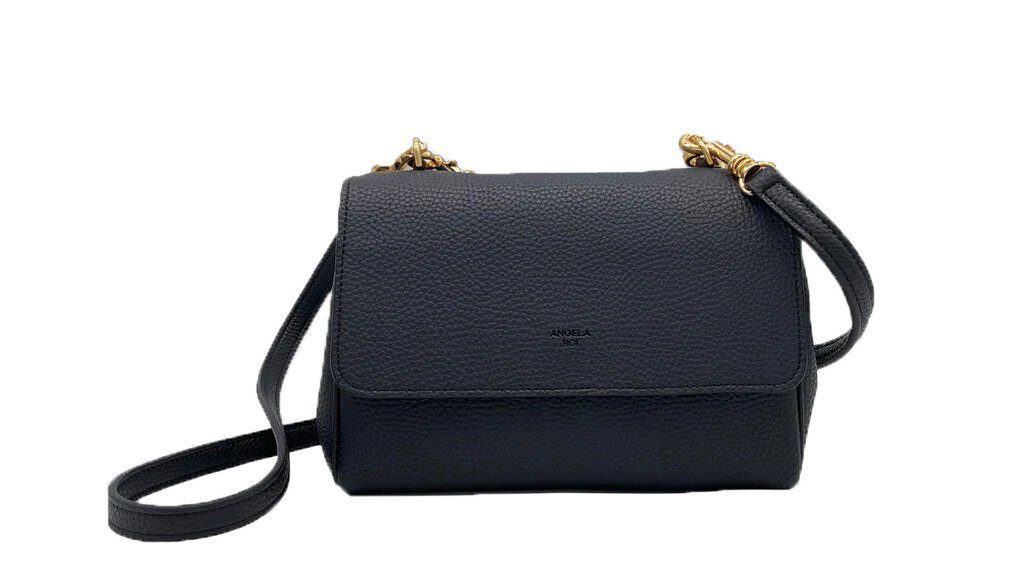 This Angela Roi satchel is a slouchy crossbody style made of pebbled vegan leather with gold hardware.
The long strap is detachable and non-adjustable, and there's also a detachable (and non-adjustable) top handle, so you can choose which way you want to carry it (though unfortunately not adjust the length of the strap – though you could use a different longer or shorter strap with the bag).
It closes with a magnetic button and features a phone compartment, zippered compartment and a cotton lined interior.
---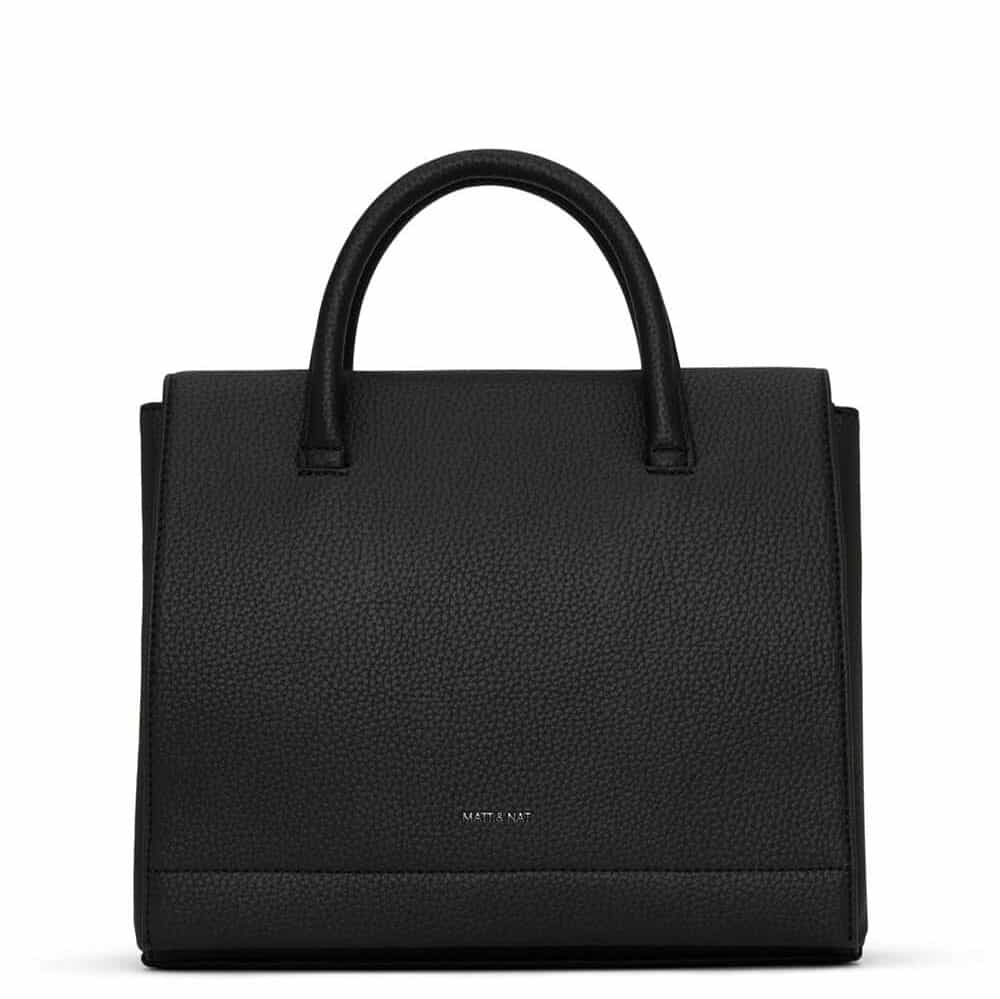 The vegan satchel handbags from Matt & Nat are mostly classic styles, such as the Adel. It comes with two top handles and a detachable longer crossbody strap so you can decide which way to carry it.
As part of the Purity collection, both the exterior and lining are made from recycled materials (though, they don't specify what percentage of the exterior is made of recycled materials, which I'd like to know).
Inside, there's a large zippered pocket.
---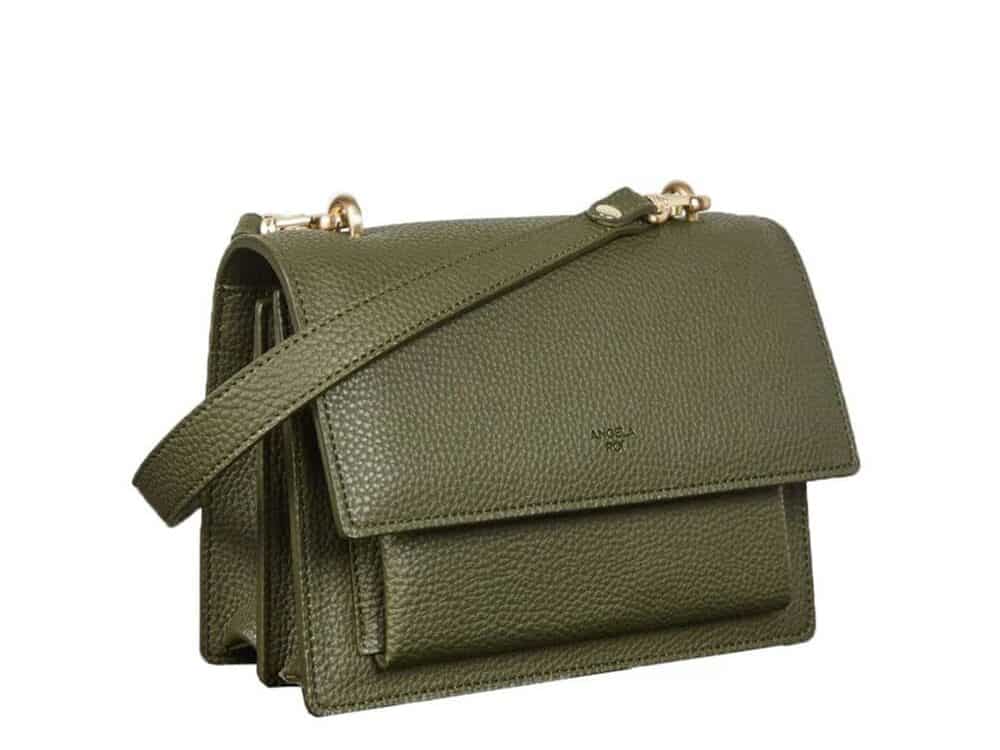 This designer vegan satchel is made of pebbled texture vegan leather, and comes in 6 different colours (pictured in olive green above) with antique tone gold hardware.
It has a detachable, adjustable long crossbody strap and a detachable, non-adjustable top handle.
Inside, it's lined with vegan suede, and has a zippered pocket and phone compartment. It closes with a magnetic button.
---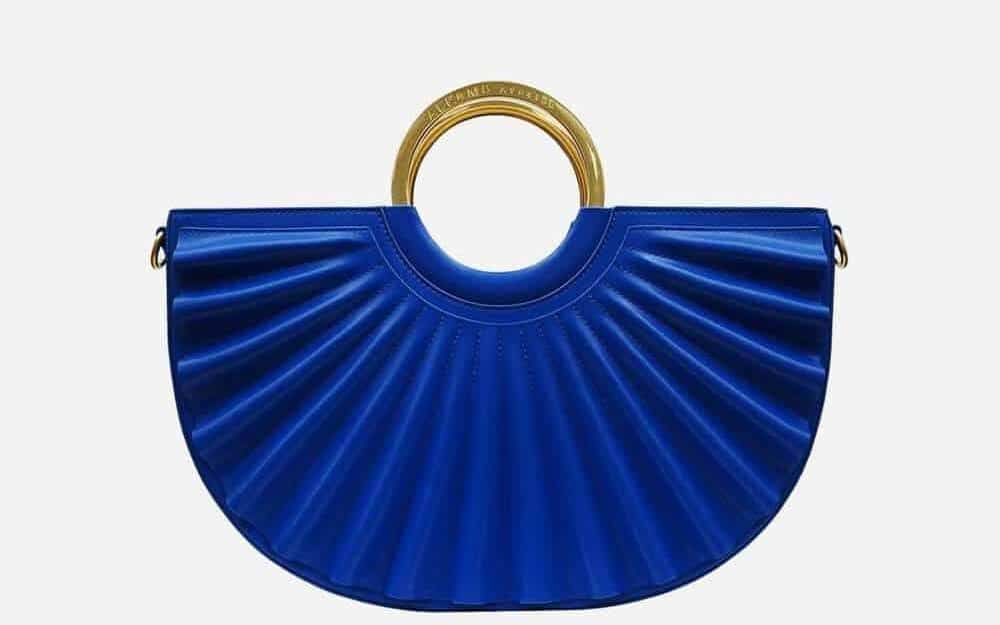 This striking designer bag is available in blue, green, orange and yellow.
It's made of vegan leather exclusive to Alkeme Atelier, made of 70% recycled materials such as discarded clothing. It's longer-lasting than animal-based leather, scratch-resistant and water-repellent.
The lining is made of recycled plastic bottles.
Like all Alkeme Atelier products, it's PETA approved vegan.
---
Another eye-catching piece from Alkeme Atelier, the EARTH hexagonal satchel is made of their signature vegan leather.
As described above, the Alkeme Atelier vegan leather is made of 70% recycled materials, making it a more eco-friendly option.
The vegan leather was developed to be superior to animal-based leather, as it's cleanable, strong, water-repellent, scratch-resistant and weighs almost one-third of animal leather.
---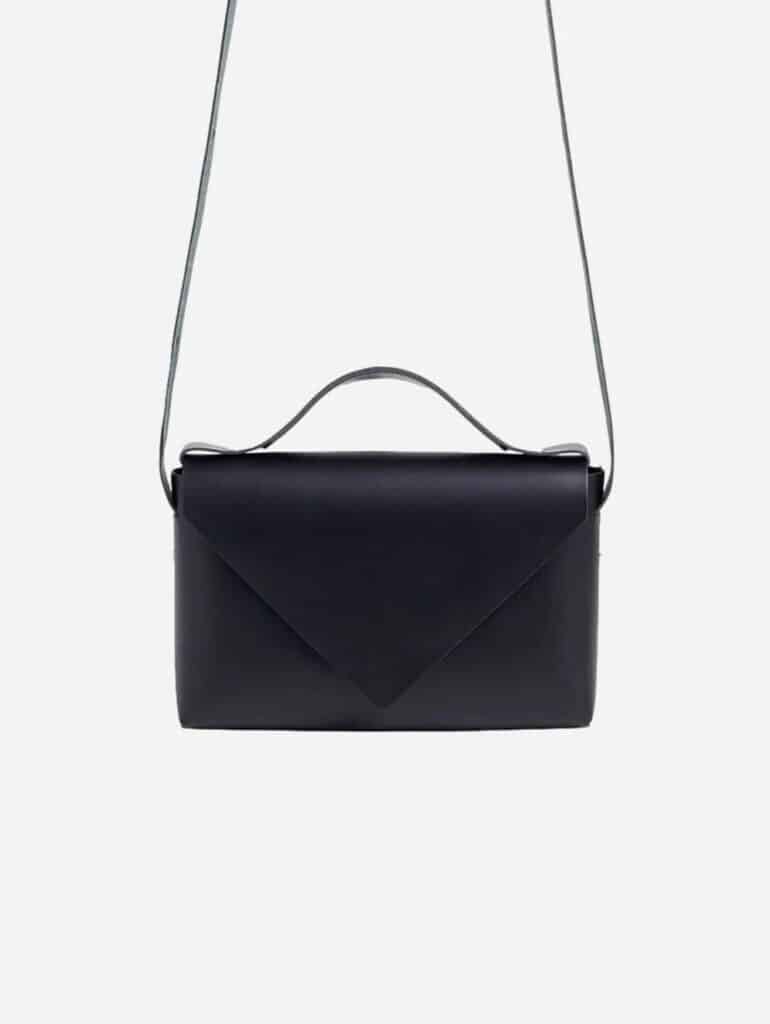 This vegan satchel from Hemincuff of recycled vegan leather and made with an origami folding technique that doesn't require any stitches.
It has silver hardware, a top handle and a removable, adjustable shoulder strap. It comes with an interchangeable shoulder strap in white.
The faux leather bag closes with a magnetic flap. Inside there aren't any pockets, unfortunately, which is one downside I see to this bag (though likely the lack of interior pockets has to do with the lack of stitching and the origami technique).
Note that the bags are made to order so will take some time to ship, which is variable depending on demand and other factors. You can see current shipping times here.
Pin this for later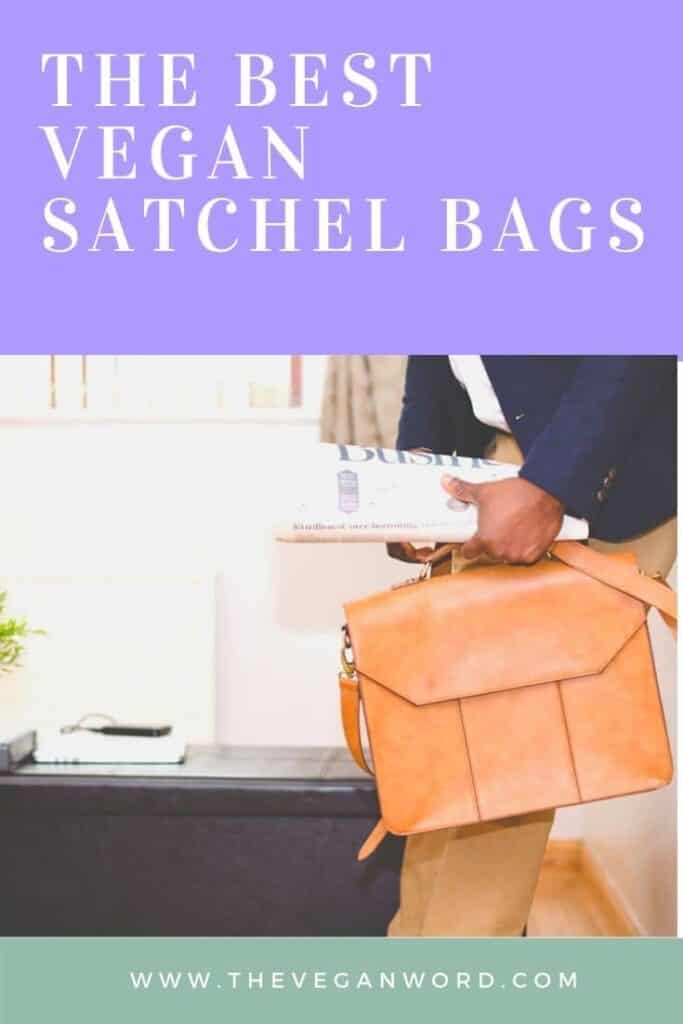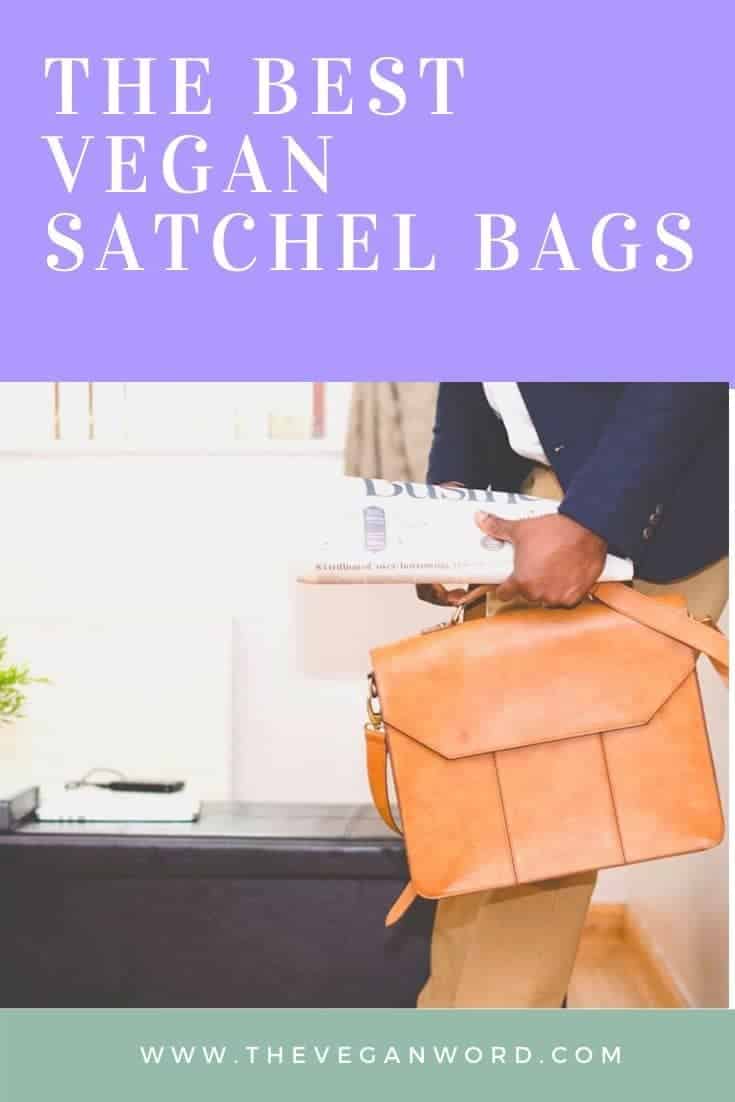 Looking for more vegan bags? Check out my full vegan purse guide here, my vegan crossbody guide here, vegan tote bag guide here, vegan briefcases here, vegan bucket bag guide here and vegan messenger bag guide here.
If you're searching for a vegan leather backpack, see my guide to vegan backpacks.
I also have a list of the best vegan luggage for your next trip.
And if you're looking for some luxury, check out my guide to vegan designer bags.
See all my vegan beauty & fashion guides here.
Main photo: Photo by Adeolu Eletu on Unsplash