Searching for a vegan shoulder bag? Shoulder bags are practical – some have laptop compartments, as well as space for all your essentials – and stylish. But how easy it is to find vegan shoulder bags?
As a vegan of over a decade, I know it can be tricky locating a high-quality vegan bag…I've spent many days wandering around a department store, trying to work out which, if any, bags are not made of leather. Thankfully, the internet makes it easy to shop for vegan bags, and more and more vegan bag companies are starting up every year.
To help you out, I've put together this list of the best vegan shoulder bags.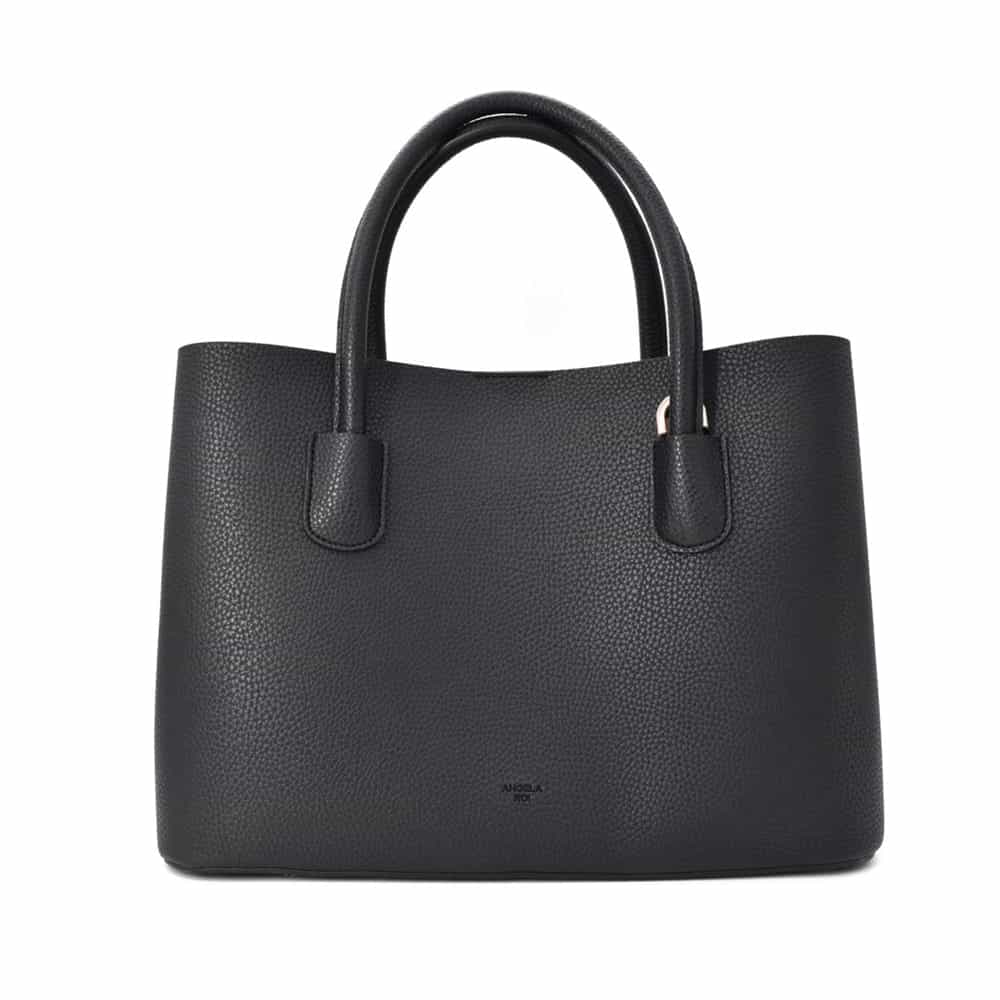 This vegan leather shoulder bag from Angela Roi is made from a pebbled texture vegan leather and closes with a magnetic top snap closure.
It has a zippered compartment in the central part of the bag and four metal studs on the bottom of the bag.
It has two top handles and a shoulder strap (which is not adjustable).
One downside to this bag is that the top only closes by magnetic snap. I prefer bags which close entirely with a zipper, to protect a bit more against pickpockets in the city.
However, it does have a central zippered compartment, so you can store valuables in there. The bag has a classic style which will go with everything.
It has an average of 5/5 stars with 207 reviews, and customers love their bag.
---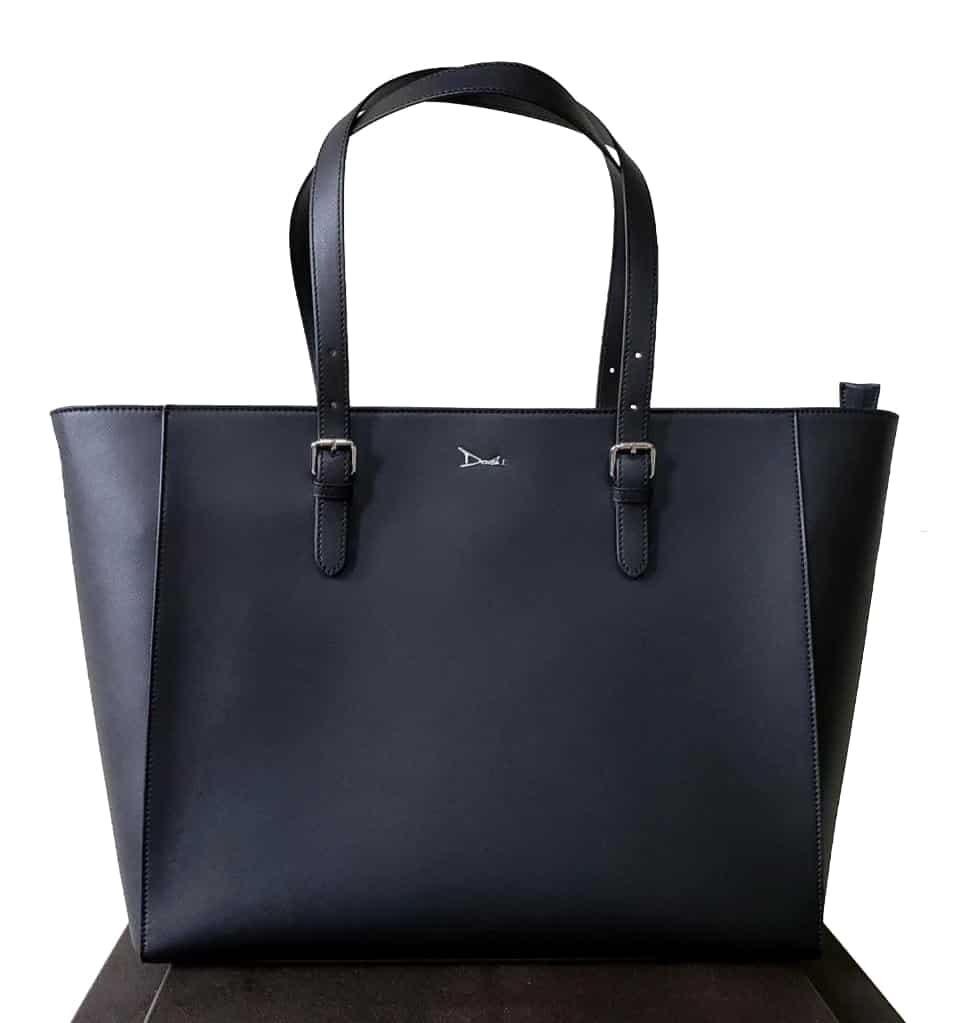 The Doshi weekender tote is ideal if you want a large bag to carry your laptop to work, or your essentials for a weekend away. (It's not, however, the right bag if you're looking for something compact for a night out!)
This bag is made of a high-quality vegan microfiber leather exterior.
Inside, it has five slip pockets and a laptop sleeve that will fit a laptop up to 15 inches.
It has a zippered top closure and two top handles which can be adjusted. It also has a detachable crossbody strap suitable just for lighter loads.
---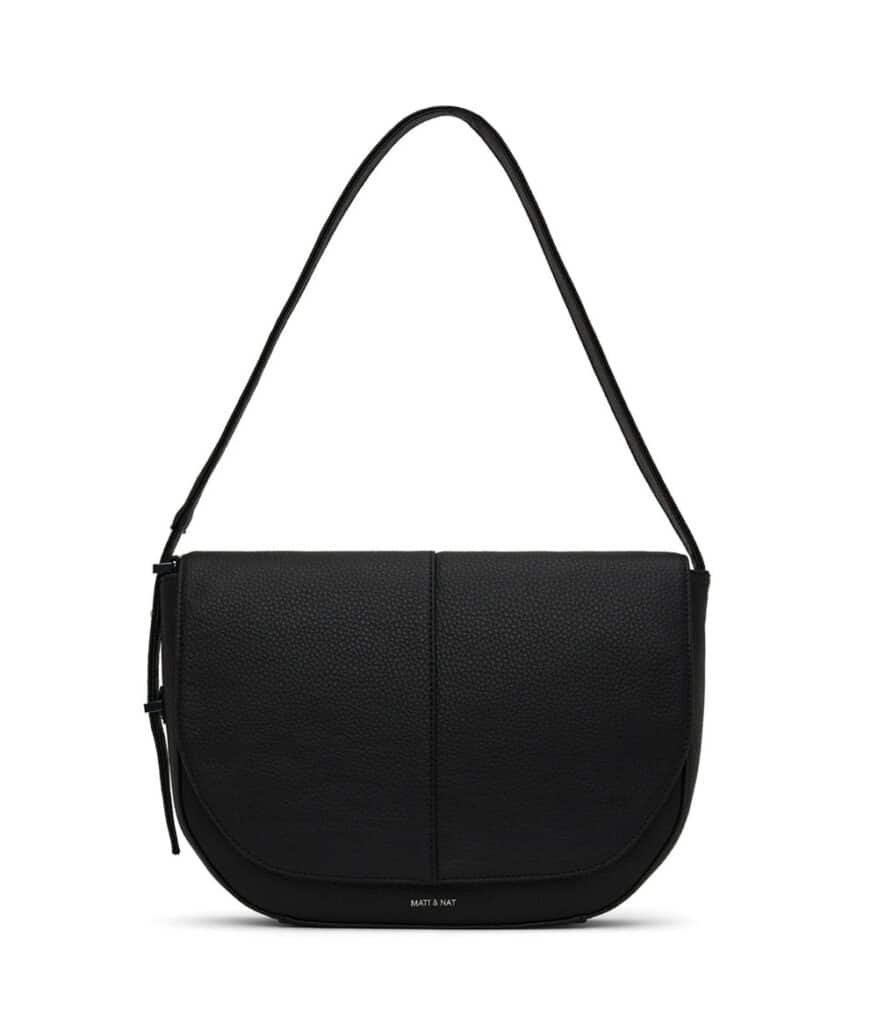 This faux leather shoulder bag, like all bags from Matt & Nat's Purity collection, is made with recycled materials for the both the exterior and interior.
It closes with a flap closure, and has a large interior zippered pocket plus two front slip pockets.
The shoulder strap is adjustable with a pin-stud fastening.
---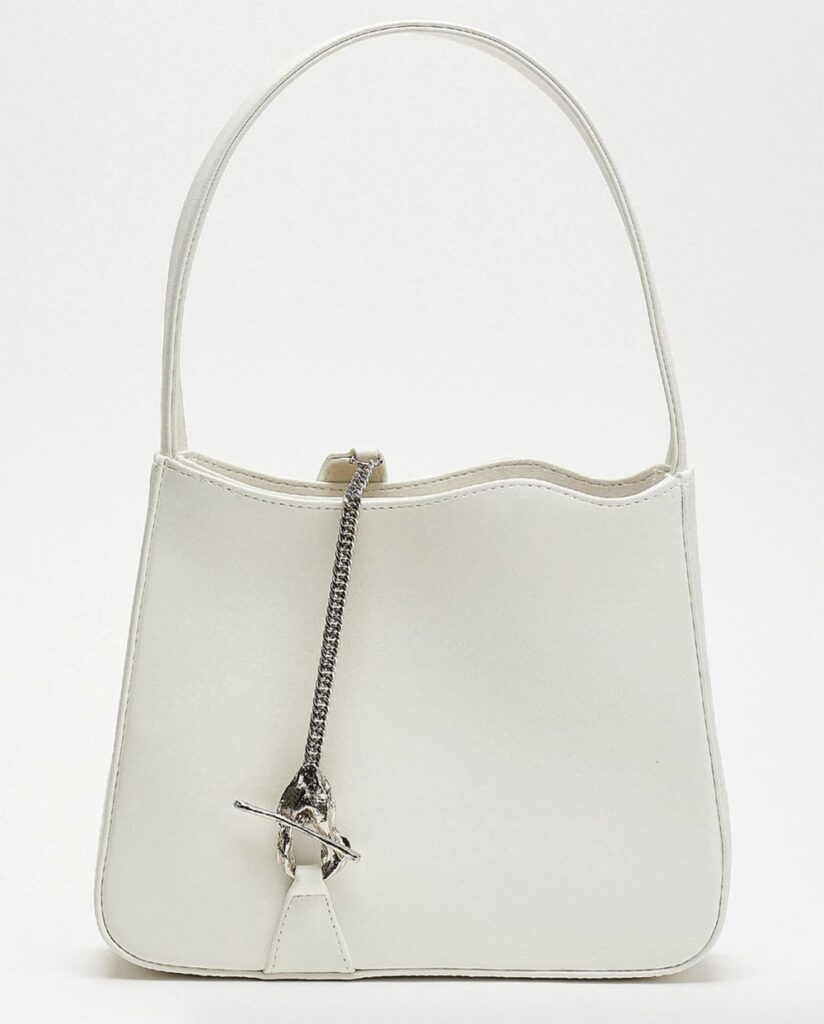 Mashu's take on a classic shoulder bag is the white Aphrodite bag, made if an Italian vegan leather that consists of 27% recycled polyester and 73% bio mass based on non GMO corn crops.
The lining is 100% organic cotton.
It has a signature Mashu twist based on wavy natural lines, like their other bags, and has a hammered T-bar fastening made of silver-plated brass.
It has an internal zippered pocket.
---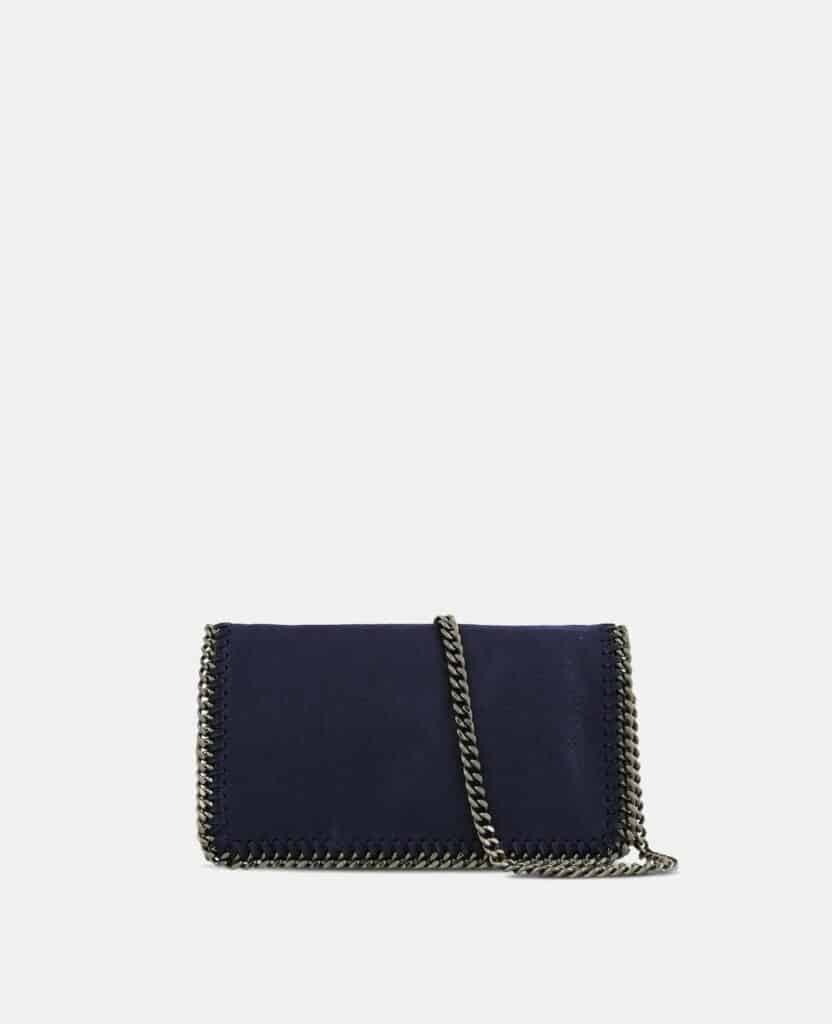 Stella McCartney's Falabella bag is now iconic, with its signature diamond-cut silver chain.
As a lifelong vegetarian, all of Stella McCartney's line is leather-free (as well as fur-free – but be aware that she's not vegan and uses some wool and silk in some clothes in the line). Her bags are all vegan.
The Falabella bag is made of vegan leather and lined with recycled polyester.
This bag will go with everything and will always be in style.
---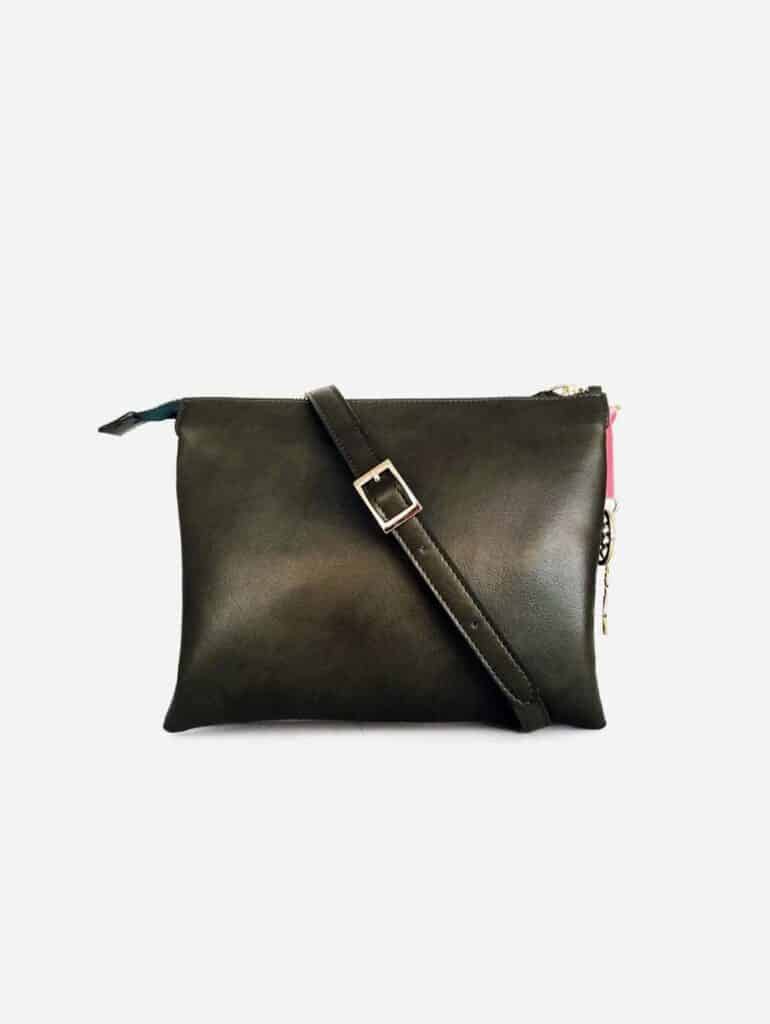 This practical vegan over the shoulder bag will help you stay organised.
It has 3 compartments, a zippered pocket and a phone compartment. The Noah logo can be detached and comes with a ring that can be used as a keyring.
The bag is made of vegan micronappa leather with gold tone hardware and the shoulder strap can be both adjusted and removed.
---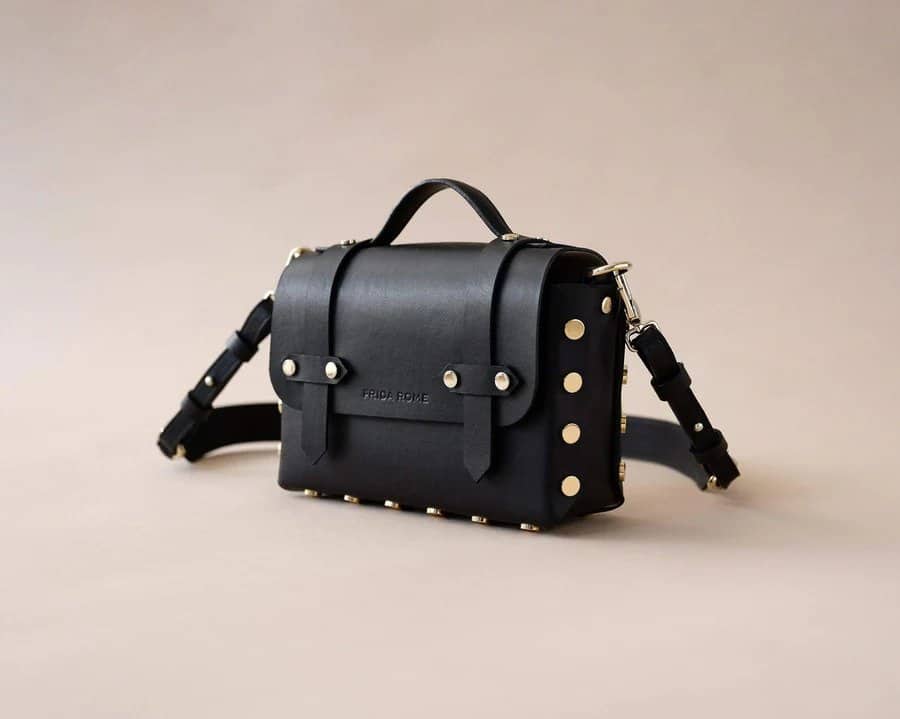 Frida Rome shoulder bag (vegan cactus leather)
Frida Rome handbags are made from eco-friendly cactus leather. It's a more sustainable alternative to leather than the typical vegan PU leather as it's made using leave from the Nopales cactus leftover from industry.
As well as using waste materials, it's eco-friendly because cactus requires little in the way of water or fertilisation input. It's also strong and durable.
I love the Frida Rome signature bag, which was featured on Dragons Den. It has removable panelling which you can replace with a soft faux shearling panel (available for purchase separately) to mix up your look.
The other great thing about this bag is it can be taken apart, meaning you can flat-pack it if needed to put it in your suitcase.
It can be carried as a crossbody, clutch or shoulder bag thanks to the removable strap. You can also opt to have a short story included inside the bag.
---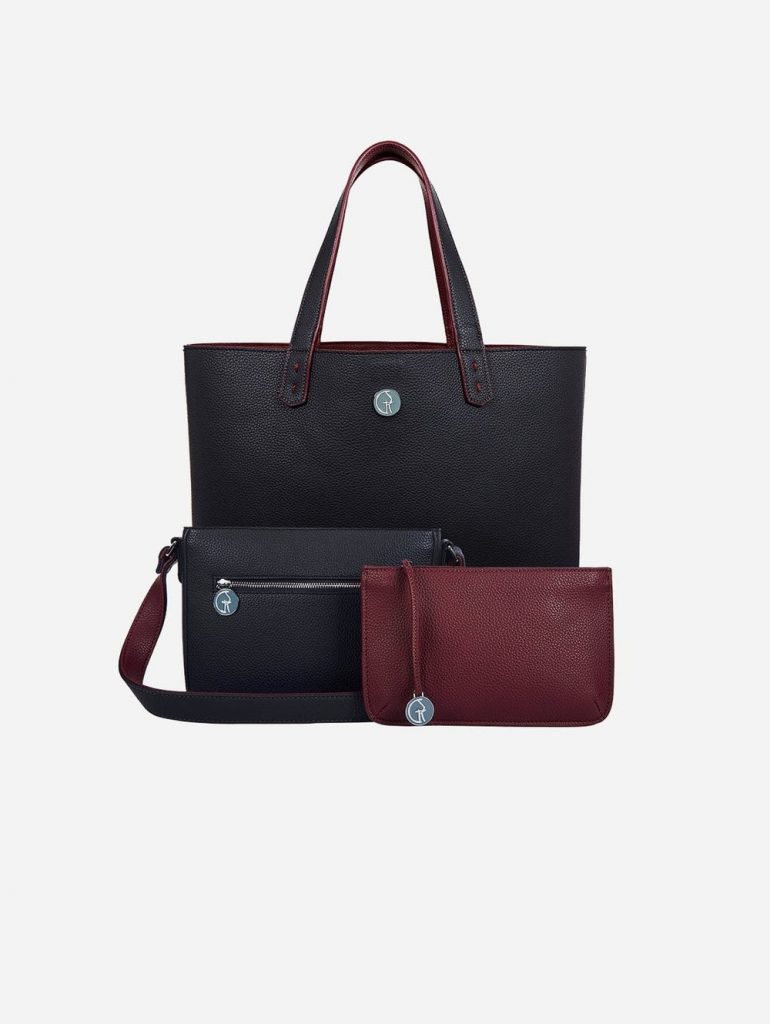 This set is even more practical and organised than the last one! The Morphbag by GSK is a set of matching bags that aims to fulfil all your bag needs: a reversible tote bag, a crossbody (large enough to fit an iPad) and a clutch which can be used as an evening bag or a wallet.
The set will see you from the day in the office through to the night.
---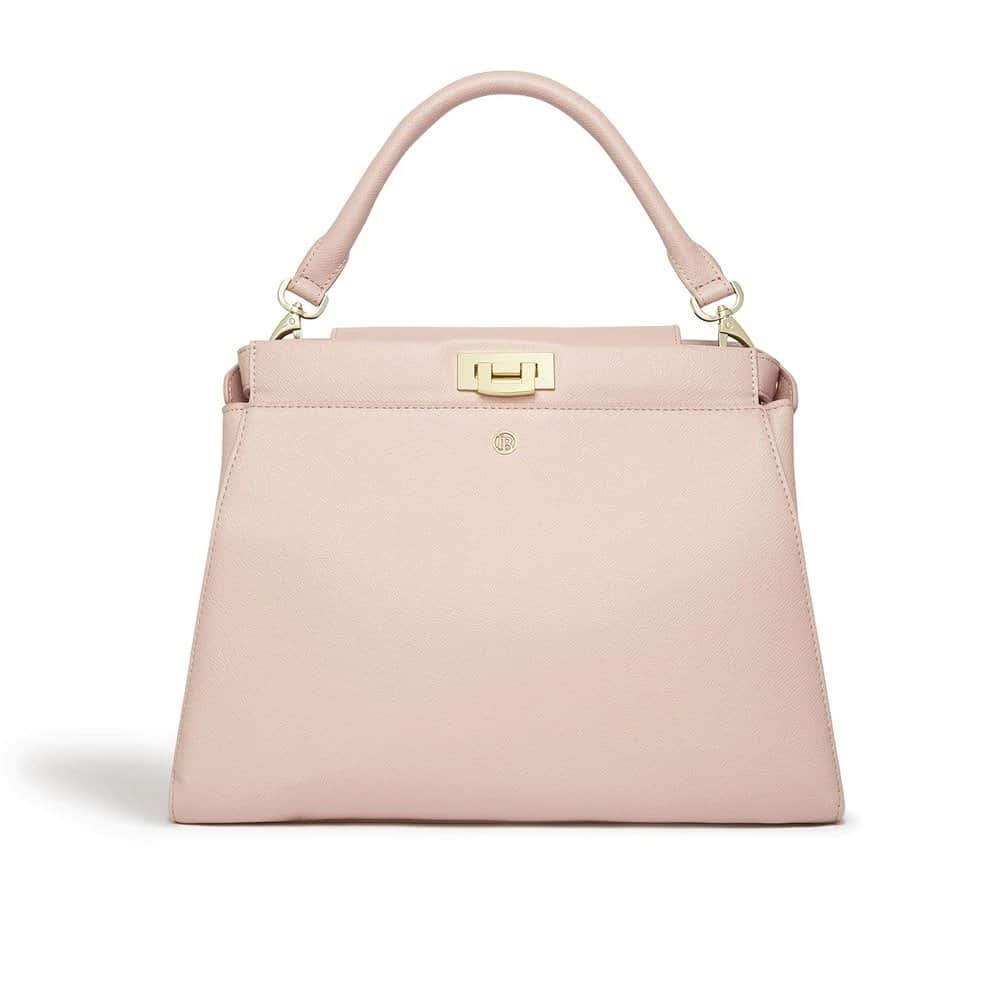 Labante's vegan shoulder bag has a flap closure and comes with multiple removable straps to choose from: a handheld matching pink strap, faux snakeskin shoulder strap and a long pink strap so you can carry as a crossbody too.
The bag closes with a custom lock and has two internal compartments and central zippered compartment.
---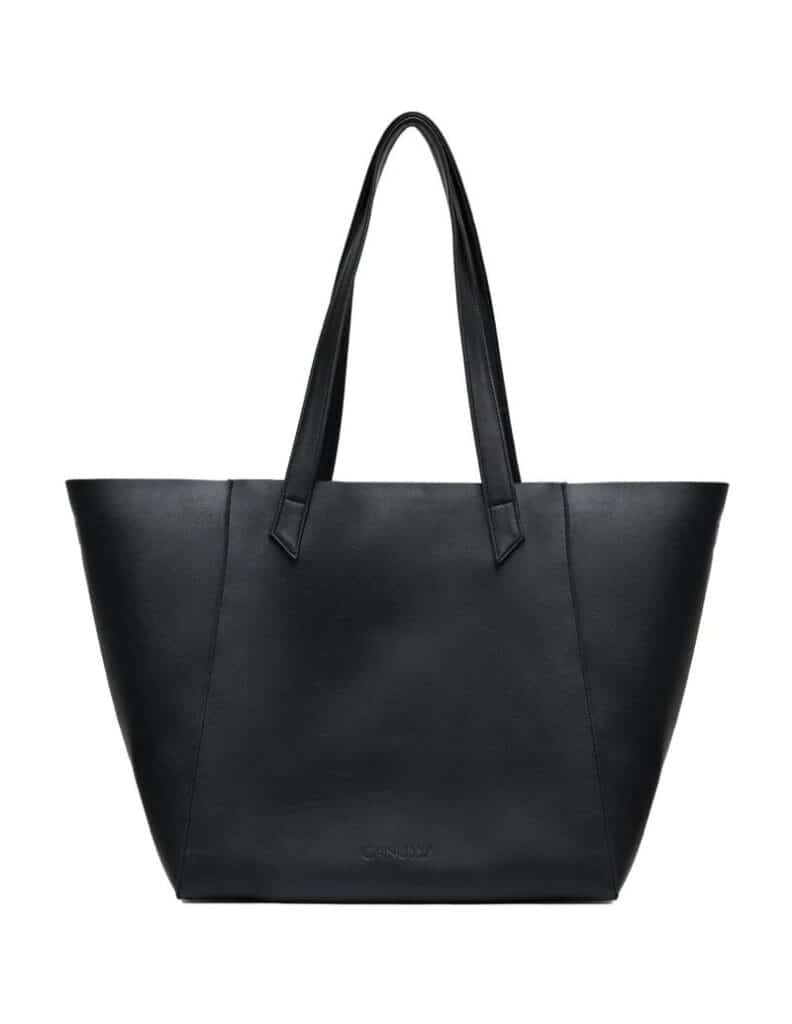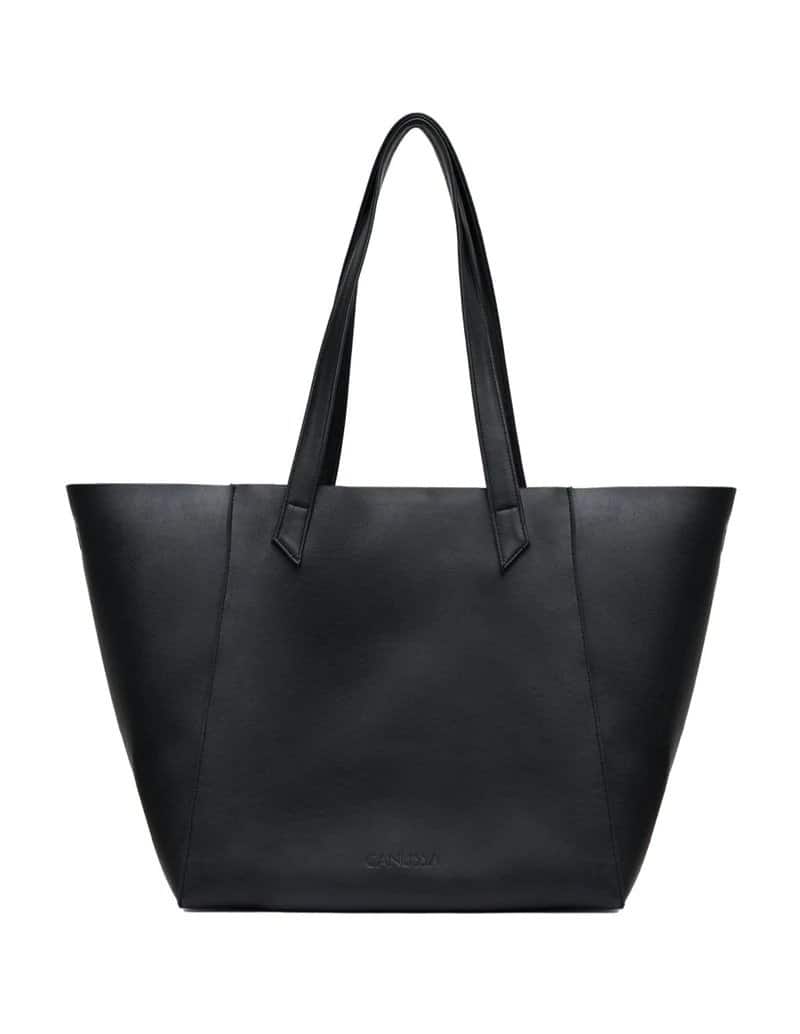 This practical vegan leather tote bag can be folded – so the sides fold in, giving you a second look.
The bag is made of OEKO-TEX vegan microfiber leather that's waterproof and lightweight, and lined with SEAQUAL, 100% recycled polyester made from plastic captured from the sea.
---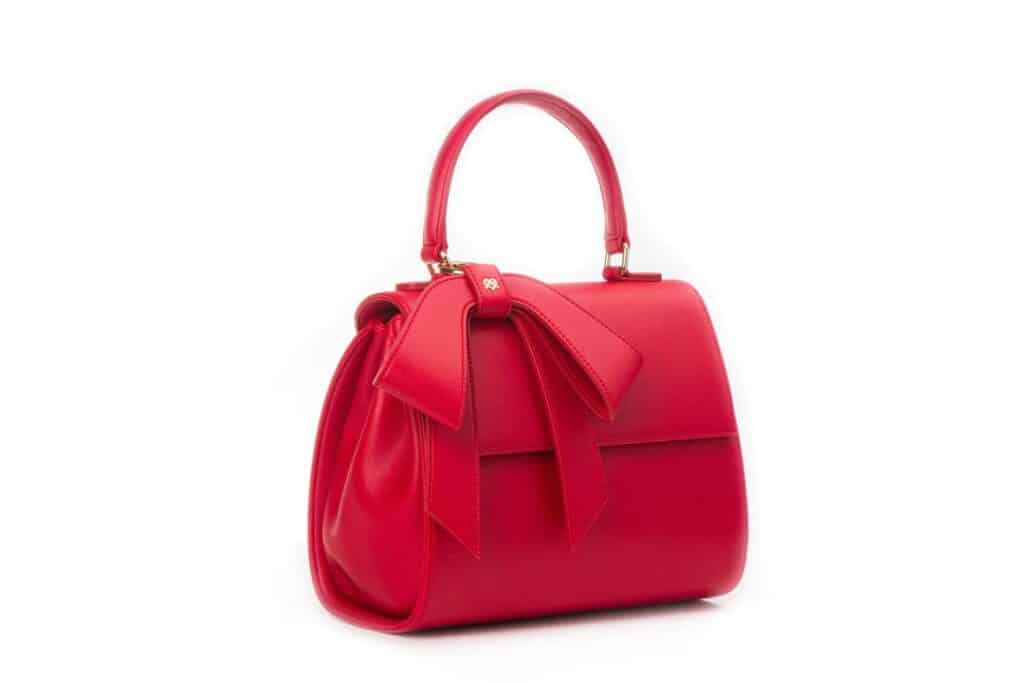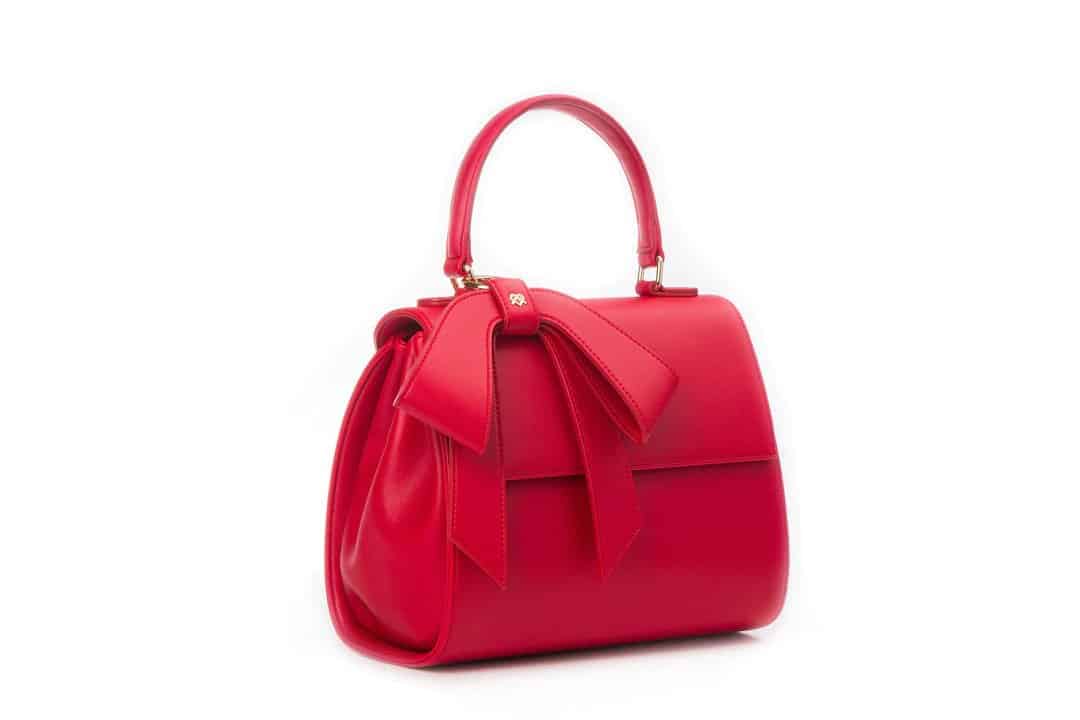 This cute vegan shoulder bag from GUNAS is made of vegan textured eco PU leather, a lining made of recycled plastic bottles and 18K gold coated recycled metal hardware. It also features a vegan leather bow.
It has a zippered divider pocket and additional internal zippered pocket, and has a detachable, adjustable shoulder strap.
---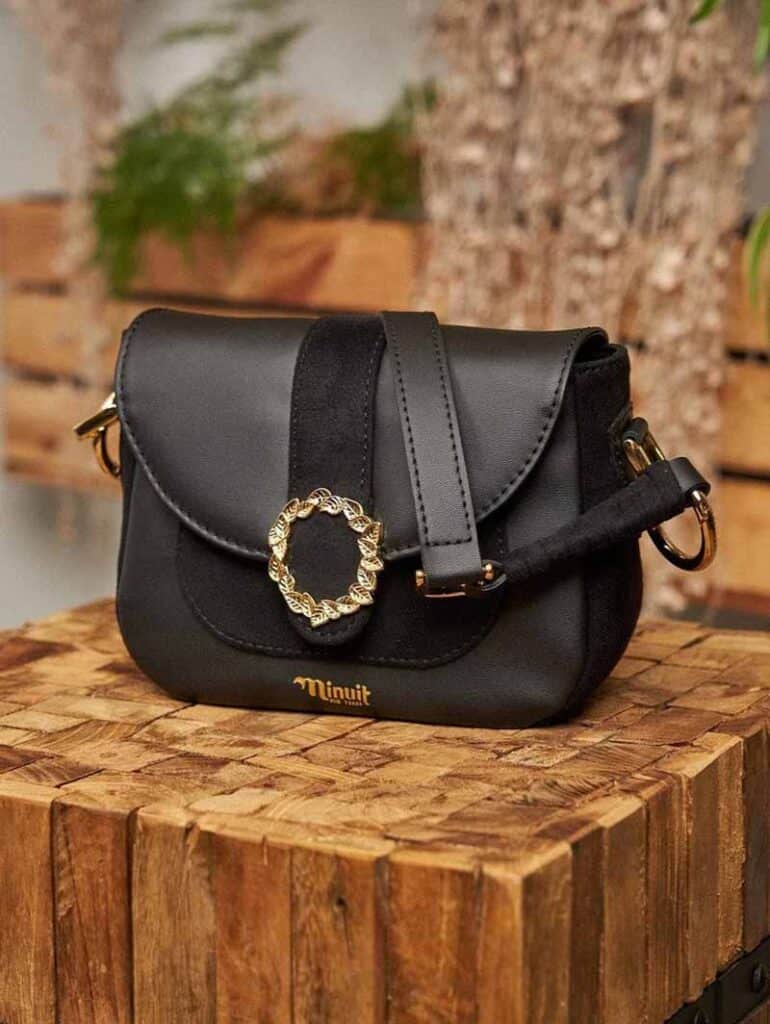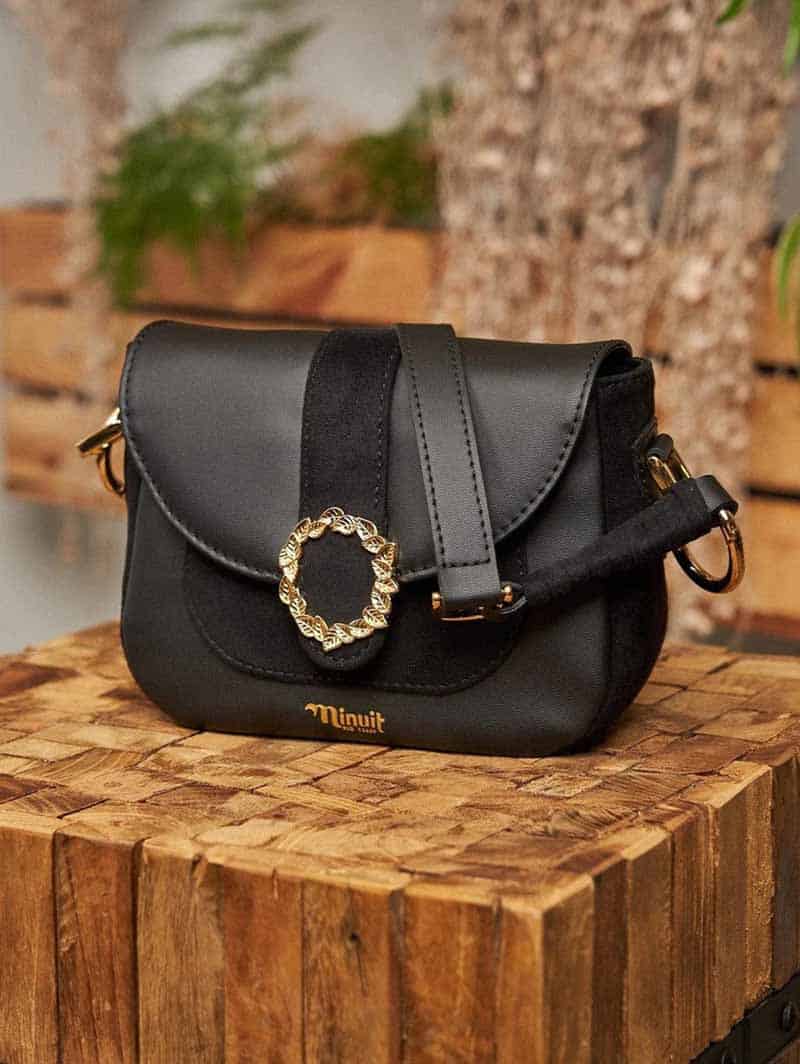 I love the leaf motif on the clasp of this bag from French vegan brand Minuit Sur Terre.
The Mira bag can be worn as a crossbody or over the shoulder.
It's made from vegan grape leather, an eco-friendly alternative made from grapeskins left over from the wine industry (which otherwise would have been a waste product).
It also features vegan suede and the lining is 100% recycled polyester made from plastic bottles recovered from the Mediterranean Sea.
It has an interior pocket for cards, a front pocket and a zippered back pocket.
---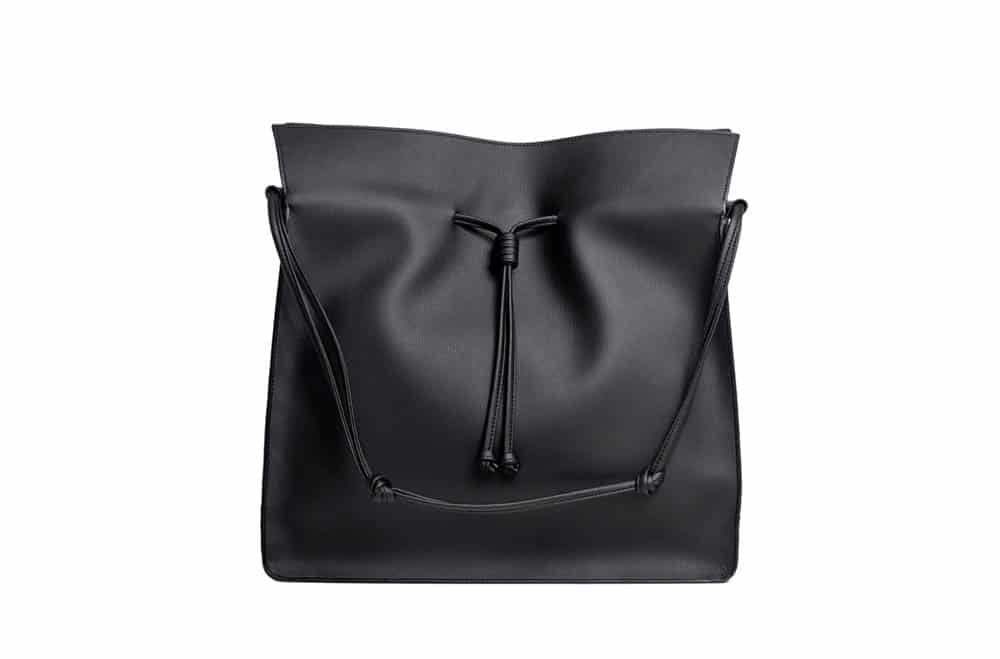 Von Holzhausen is a vegan bag company who specialise in making their own high-performing vegan leather.
Most of their bags are made from this material, Technik-Leather. It's a vegan alternative made from recycled materials and is biodegradable in landfill. It's also scratch-resistant and water-resistant and lightweight.
Their aim is to make vegan leather that performs better than its animal-based alternatives.
They have a number of vegan shoulder bags, all in classic styles that will last you for years to come.
---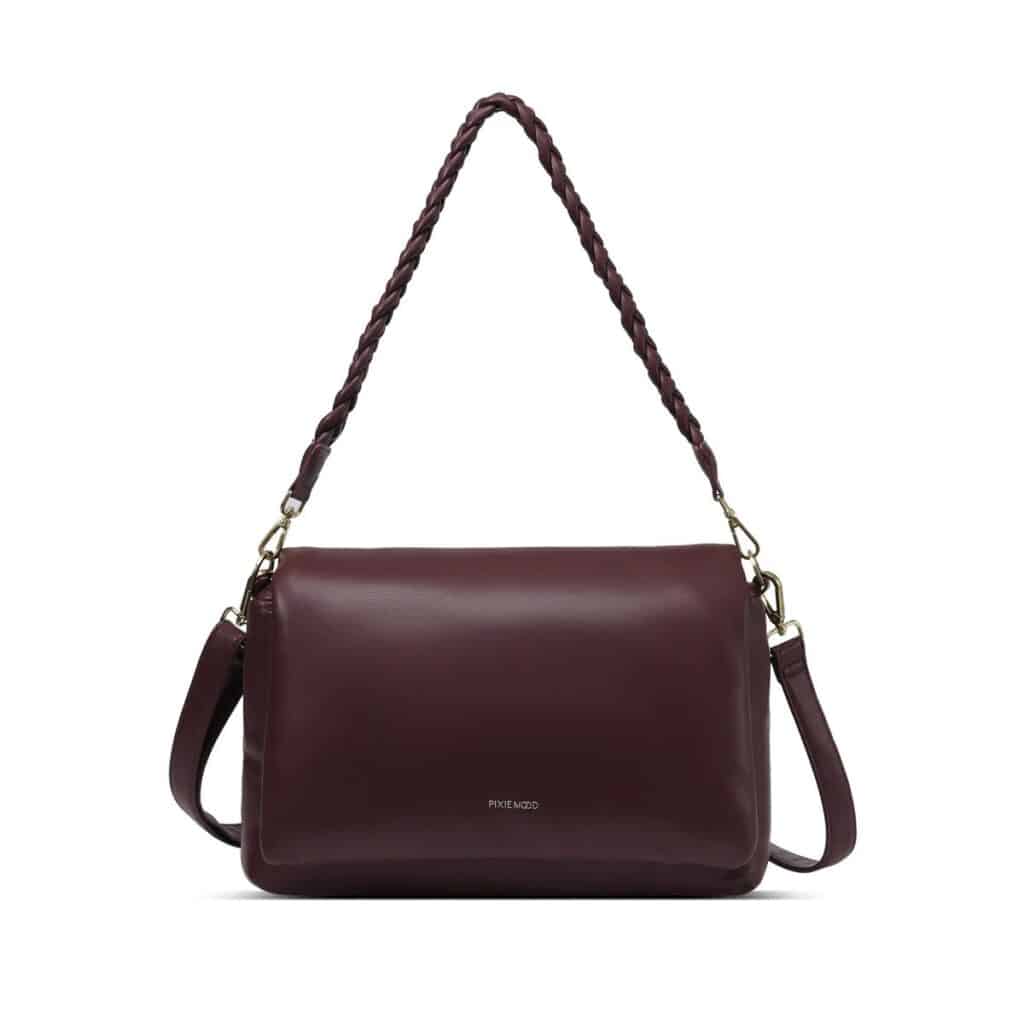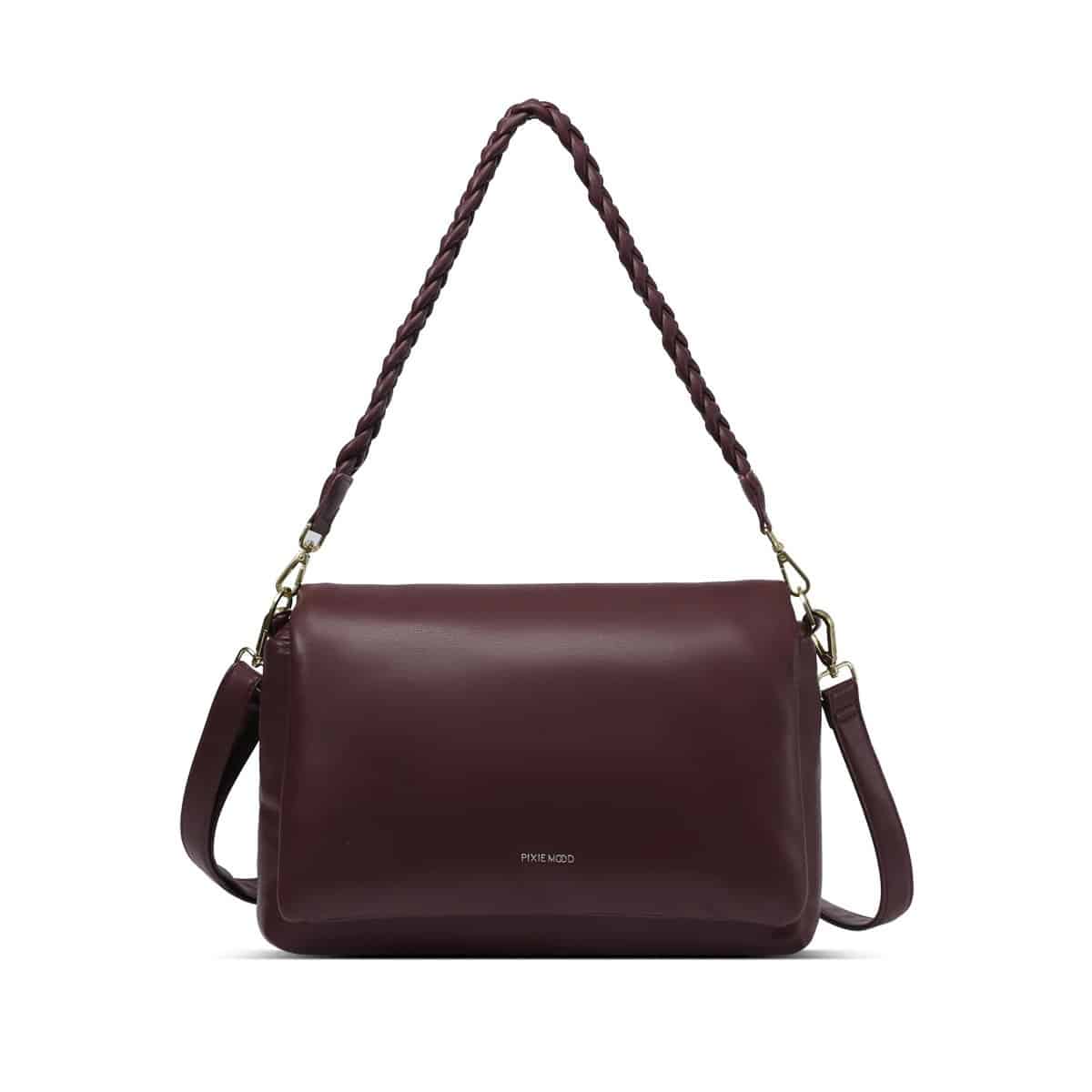 This vegan leather bag from Pixie Mood features a zippered top closure and a braided vegan leather shoulder strap, which is also detachable. It comes with an additional detachable and adjustable longer strap so you can also wear the bag as a crossbody.
It has an interior zippered pocket, two additional interior slip pockets and an exterior pocket with magnetic closure.
The bag is made of recycled vegan leather and lined with recycled material made from recycled plastic bottles.
---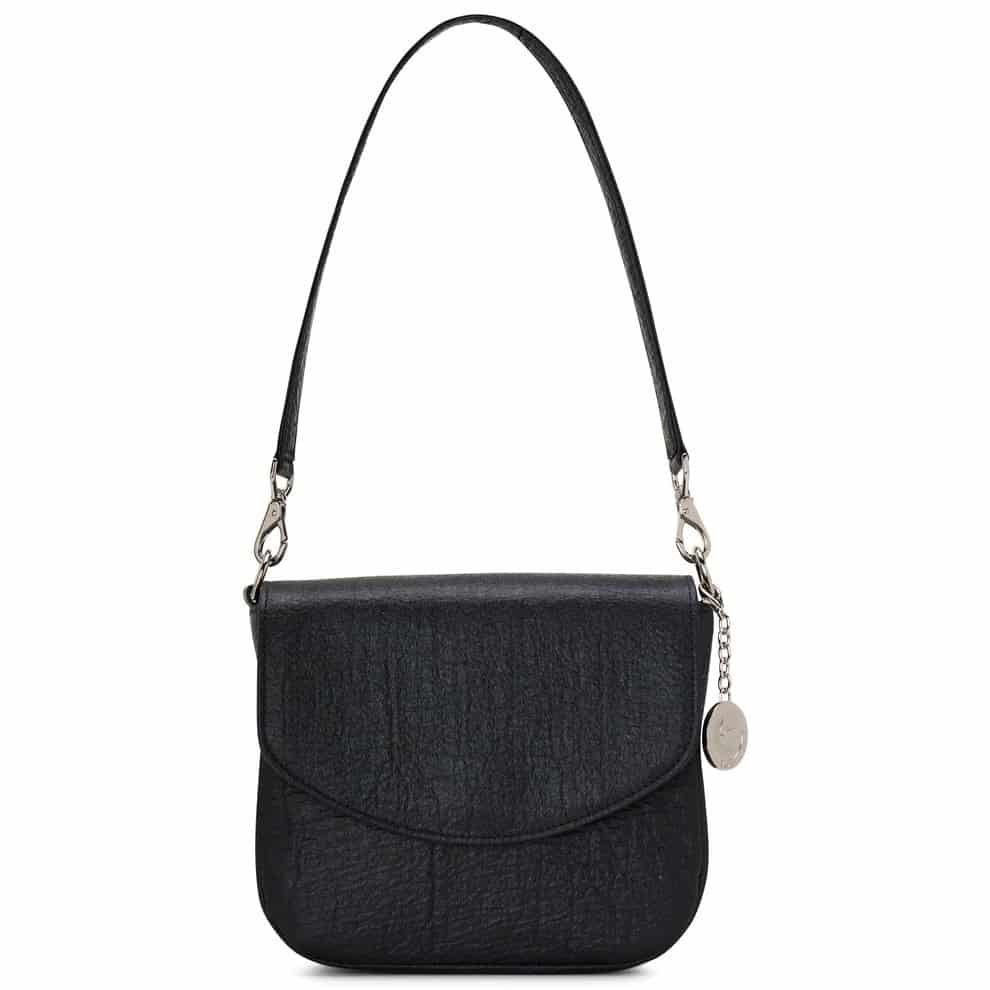 This vegan bag from Svala is made of metallic black Piñatex, an eco-friendly vegan leather made from pineapple leaves, made from leftover waste from the food industry.
The lining is made from recycled polyester made from plastic bottles combined with organic cotton.
It comes with two straps, a shoulder strap and adjustable crossbody strap, both of which are detachable.
It has an interior pocket and closes with a magnetic closure.
Pin this for later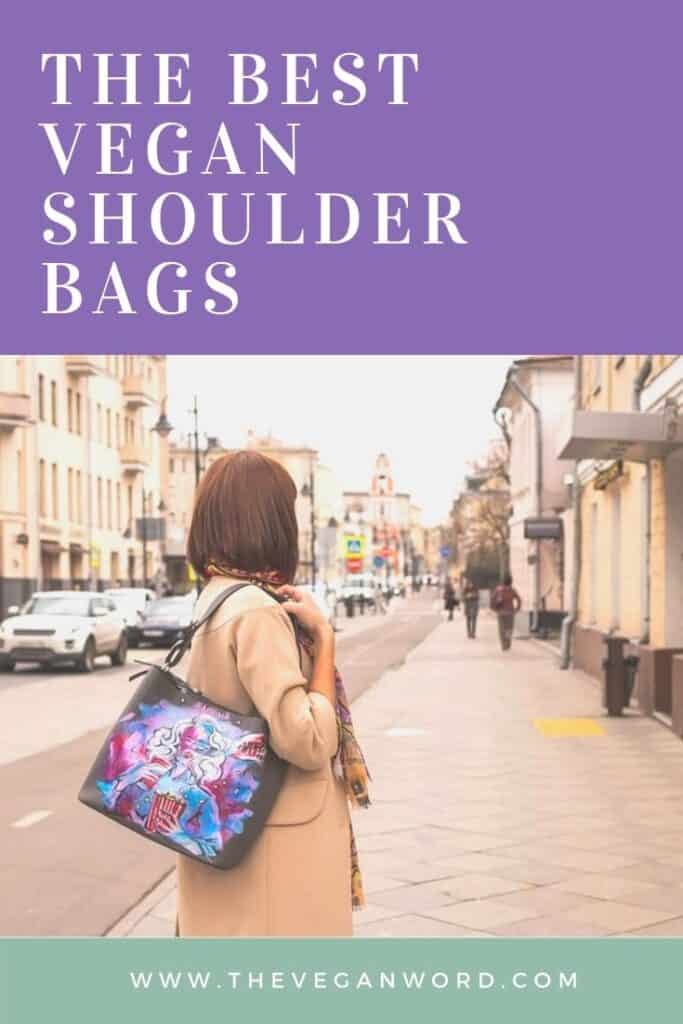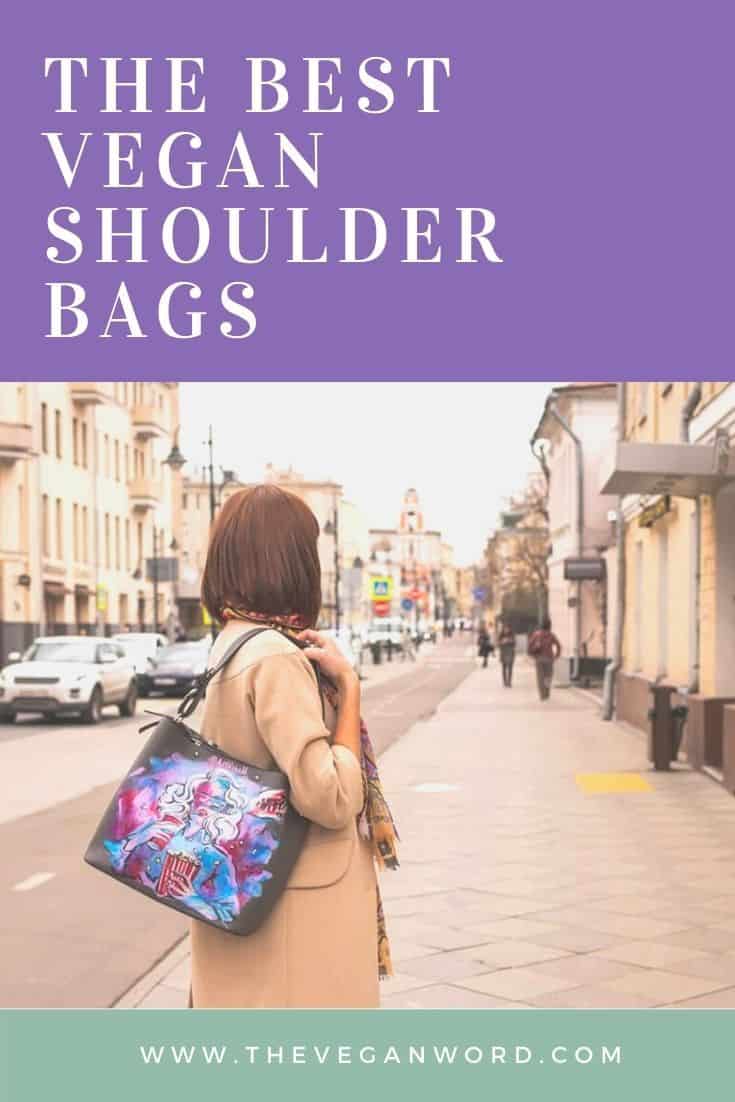 Looking for more bags? Find my full guide to vegan purse brands.
If you're looking for other styles of bags, see my guide to vegan tote bags, vegan satchels, vegan messenger bags, vegan crossbodies, vegan clutches, vegan bucket bags and vegan backpacks.
I also have guides to vegan cactus leather bags, and guides to vegan laptop bags and vegan briefcases, as well as vegan luggage.
If you're looking for luxury, check out my guide to vegan designer bags.
You can find all my vegan fashion & beauty guides.