Searching for vegan running shoes for your evening jog? Whether you're training for a half-marathon or just need comfortable shoes for your pre-work morning run, it can be tricky finding running shoes that are vegan, particularly if you go in your nearest sports shop.
They almost never label vegan shoes but that doesn't mean they aren't out there! As a lifelong vegetarian and vegan since 2008, I've spent my fair share of time trying to work out which shoes are vegan in shoe stores. To help you out, I've put together this list of the best vegan running shoes.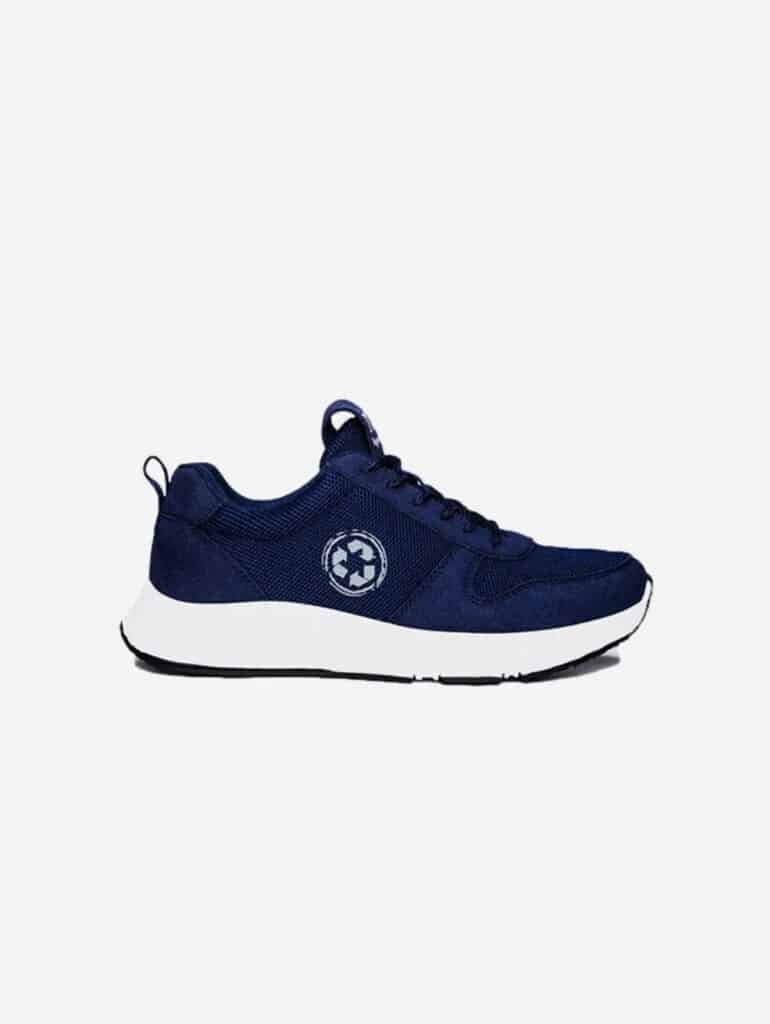 These are best vegan trainers for running which are also sustainable, in my opinion.
When it comes to running shoes, vegan options can now be found in a lot of mainstream athletic brands, but none are quite as sustainable or ethically made as these vegan athletic shoes.
The JOR shoe has an upper and lining made of 100% recycled PET (made from plastic bottles) and they're GRS (Global Recycling Standard) certified as well.
They have lightweight EVA soles and like all NAE shoes, they're ethically made in Portugal.
These are good basic running shoes, but if you want a shoe that's more optimised for running, I recommend the Hylo below.
---
These are the best vegan running shoes designed by athletes. When it comes to vegan running shoe brands, these are the only ones made by athletes themselves (that I know of). The founder of Hylo is a former professional footballer who takes a keen interest in making shoes that are both sustainable and suited to sport.
Their vegan running trainers come in two styles, the Light and the Run. The Light sneakers everyday trainers, while the Run shoes are engineered for athletes.
The Hylo Run vegan running sneakers are designed for short to medium road running and also for the gym.
The Light trainers have an anatomical shape with a 9.5mm heel-to-toe drop.
Both are made using renewable materials and Hylo also provide the carbon footprint of each.
The shoes are made with a combination of materials include EVA, corn-based and algae-bloom based materials, organic cotton and more.
When you finish with your shoes, you can send them back to Hylo for recycling.
---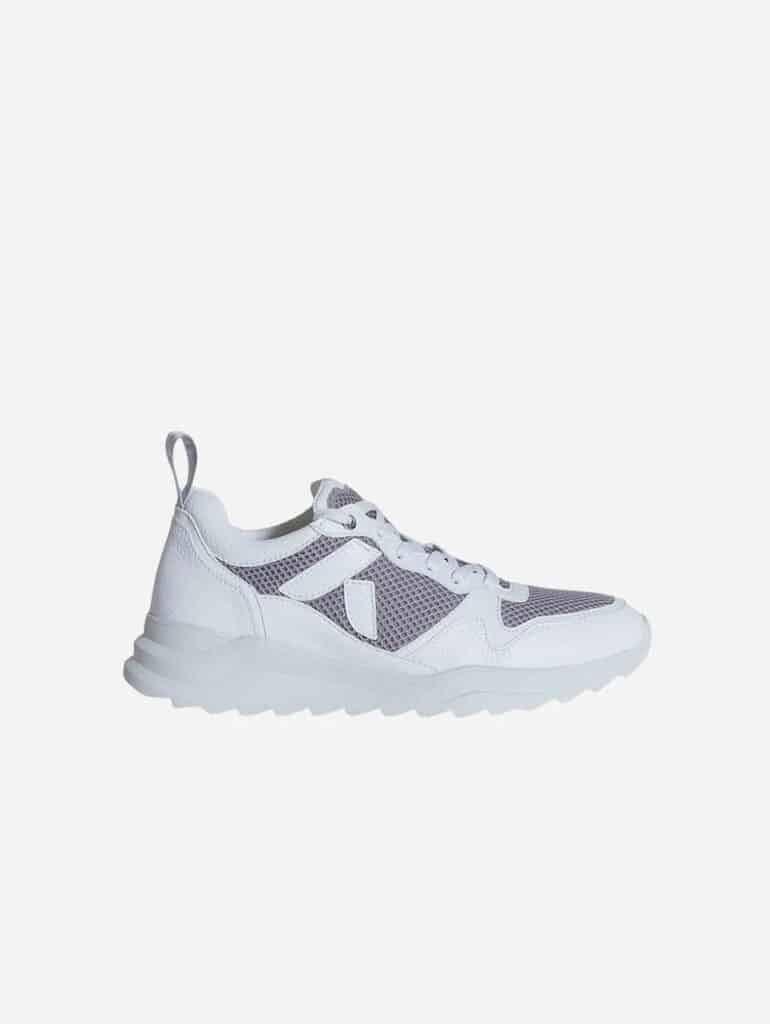 These unisex vegan running sneakers from Ashoka Paris are made with recycled materials as well as bio-based material.
These non leather running shoes have a great look, with their notched sole. The upper is made with a mix of a bio-based material, vegan apple leather and vegan suede.
They have removable insoles, which provide arch support but can be replaced with orthopaedic insoles if you need more or custom support.
---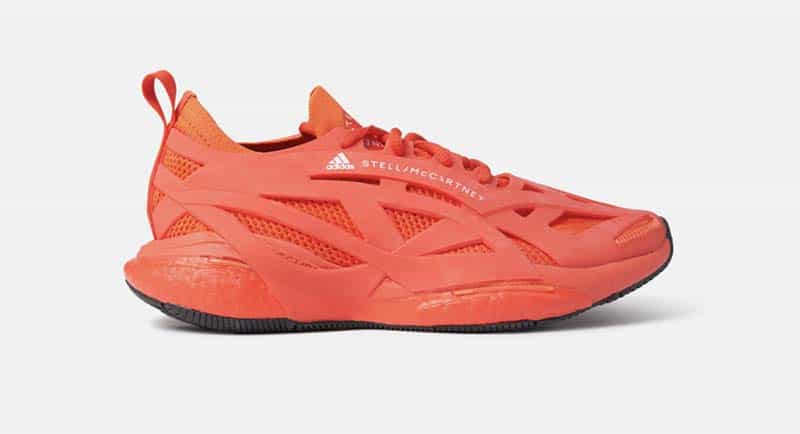 If you're looking to blend athleticism and fashion, these are the sneakers, as a collaboration between adidas and Stella McCartney.
These are definitely eye-catching vegan running shoes. Women 's luxury designer Stella McCartney is a lifelong vegetarian, so none of her designs use leather, and these are no exception: they have a knit upper iwth an EVA cage.
The midsole has BOOST technology, meaning they return energy to you with each step, improving your run.
---
Will's Oakes cross running vegan running shoes (men + women's sizing)
Looking for cross trainers? These vegan trainers from Will's Vegan Store were designed for Fiona Oakes, long-term vegan, marathon runner and four-time world record holder.
Fiona is known for running in extreme environments, from the Arctic to the Sahara desert, so these shoes are designed to take it all.
They come in sizes for men and women. Find the Oakes mens vegan running shoes and the Oakes womens vegan running shoes.
The outsoles are Vibram rubber injected and provide extra traction and stability, while the uppers are designed to be abrasion-resistant so perfect for trail running.
Ten percent of proceeds go to Fiona Oakes' Tower Hill animal sanctuary.
---
Fresh Foam x 880 New Balance vegan running shoes (mens)
These vegan training shoes have a rubber NDurance outsole, which New Balance claim is a hard-wearing rubber which enhances durability and ensures their shoes last a long time.
The Fresh Foam vegan workout shoes also feature their signature Fresh Foam midsole. Fresh Foam is made of small foam beads and is designed to provide cushioning without energy loss.
---
Like the Fresh Foam shoes featured above, these shoes feature New Balance's Fresh Foam cushioning, which prevents energy loss.
---
These womens vegan friendly running shoes from New Balance get good customer reviews, with 4.7/5 stars. (Though quite a few reviewers state they're narrow so bear that in mind.)
They state they are comfortable for running, supportive and breathable.
---
These vegan sport shoes are the women's version of the 1080Xv12 listed above. They use New Balance Fresh Foam to create a cushioned midsole that doesn't lose energy.
---
These comfortable vegan shoes have a mesh breathable upper, rubber soles and a midsole made of Fresh Foam, a cushioning material made of tiny foam beads.
---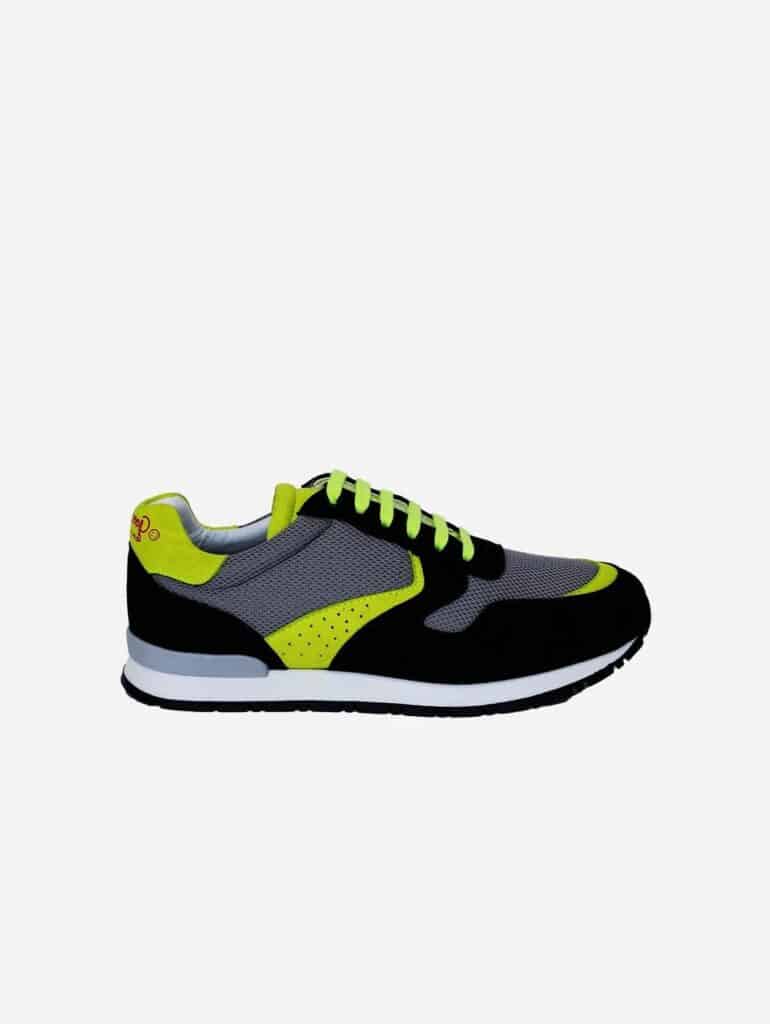 These ethical vegan running shoes come in a few eye-catching, bright colourways for when you want to feel both comfortable and stylish.
Good Guys is a vegan French footwear brand (the first all-vegan shoe brand in France) and they make all their shoes in Portugal in fair working conditions.
These trainers are made of OEKO-Tex certified materials: a vegan suede upper, removable insole and rubber soles.
---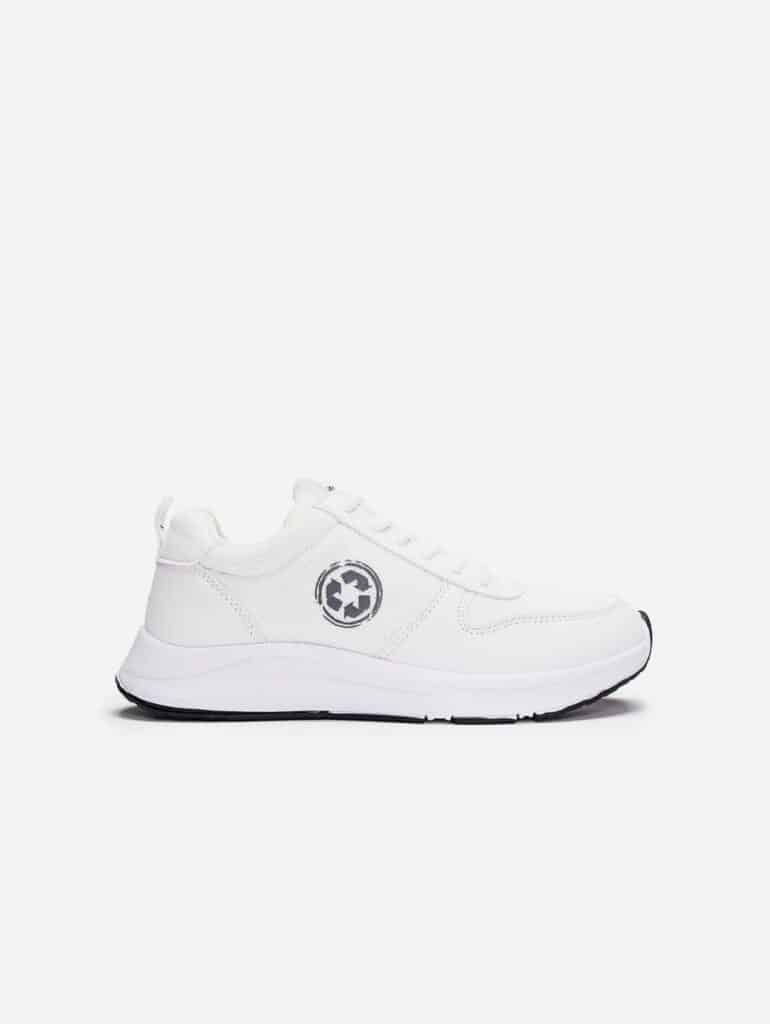 Love an all-white trainer? As long as you're running running on muddy trails, or if you're just looking for a trainer to pair with casual looks, these white vegan sustainable running shoes are the ticket.
The unisex trainers are made of recycled PET uppers made of recycled plastic bottles, and are certified by the Global Recycling Standard.
---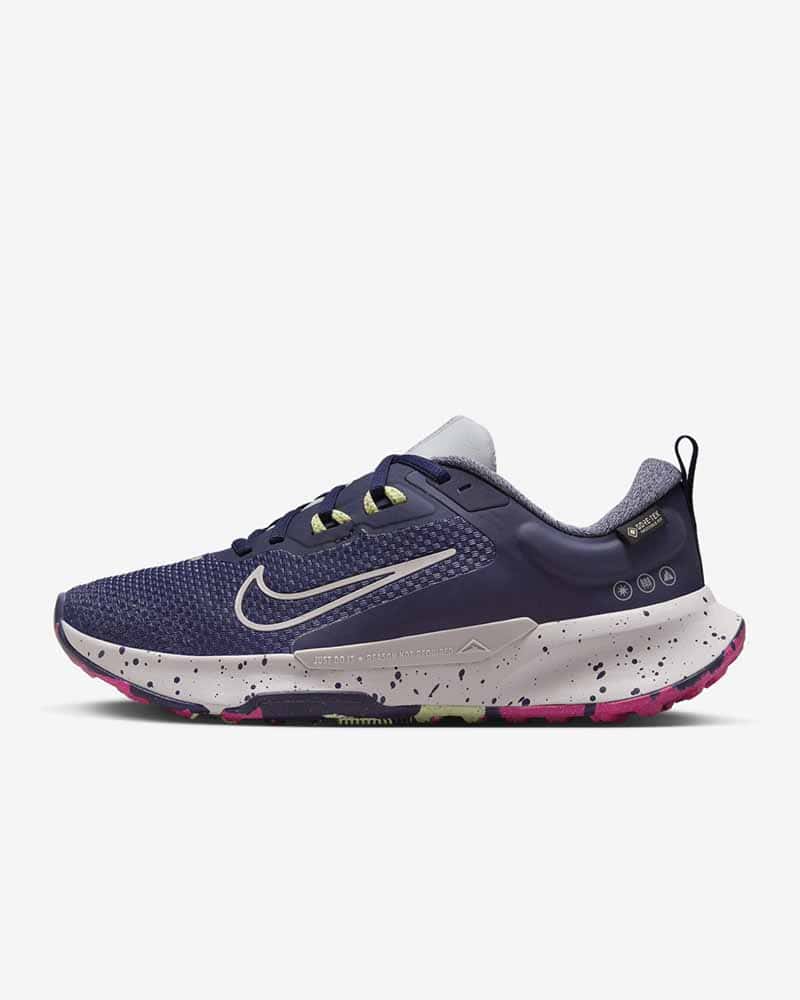 Looking for vegan trail running shoes? These Nike vegan running shoes are designed specifically for trail running.
It's not easy finding out which of Nike's shoes are vegan, but thanks to the video below and one of Ariole's followers who contacted Nike, I discovered Nike's Trail 2 Gore sneakers are vegan. These vegan Nike running shoes come in men's and women's sizing.
They're waterproof to keep your feet dry on the trail and have extra traction to help you when running up and downhill.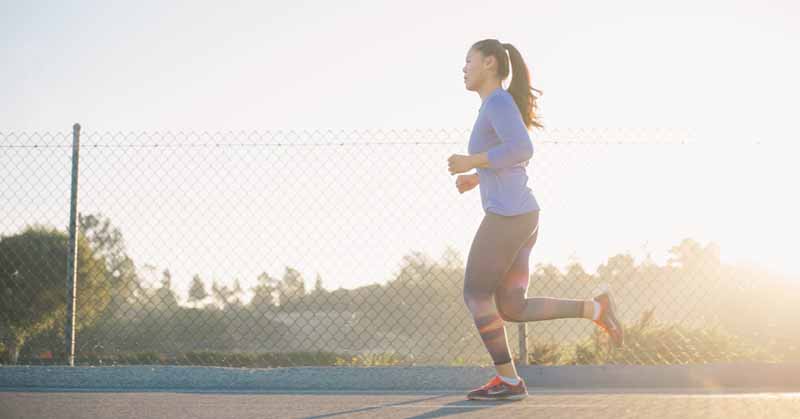 FAQ
Are running shoes vegan?
Some are, but not all – it depends on what the shoes are made out of. If you're struggling to find vegan running shoes, consult my list above.
What makes shoes vegan?
The materials that shoes are made of make them vegan (or not, as the case may be). Vegan shoes are free from leather, suede and other animal products such as animal-based glues (yes, some shoes are made with animal glue!).
Vegan shoes, on the other hand, are made from vegan leather alternatives such as vegan PU leather or vegan apple leather, made from leftover waste from the food industry, cotton, polyester or recycled polyester and more animal-free materials. And of course, they use non-animal-based glues.
What shoe brand is vegan?
There are lots of vegan shoe brands, such as NAE and Good Guys Go Vegan – to see my full list, look at my list of the best vegan shoe brands here, where I list 30+ all vegan brands.
Other brands, such as New Balance and Nike, while not fully vegan, have some vegan options.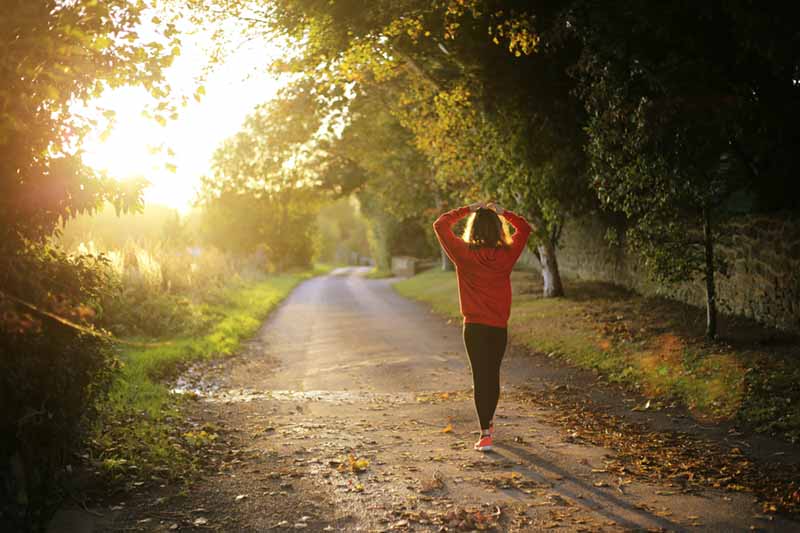 Are Nike running shoes vegan?
Nike have a few vegan shoe styles, although they leave something to be desired in terms of labelling. Thankfully, I discovered thanks to a vegan Youtuber that their Trail 2 Gore sneakers are vegan (see more info above).
Where to buy vegan running shoes?
You could struggle through trying to find vegan shoes in your local sport store but more than likely, the staff wouldn't know which shoes, if any, are vegan. Ditto for shoe stores and department stores, in my experience.
If you're lucky, you might have a vegan shoe store in your city, but then again, many (such as the ones I've been to in Chicago and Barcelona) closed during the pandemic or went completely online. Thus it's often much easier to find vegan shoes online, particularly if you don't live in a big city, or like most, the shoe store staff near you don't know which shoes are vegan.
Hence, I put together this article to help you find vegan shoes online. If you want to try shoes on in-store, you can always look for the vegan styles from mainstream brands listed here in-store.
Pin this for later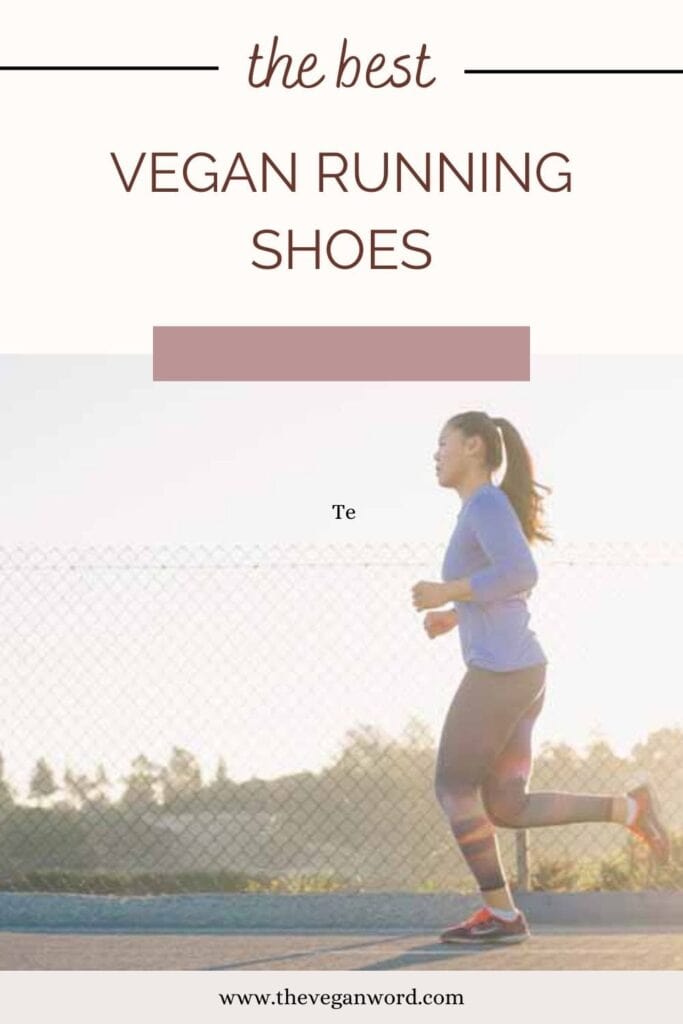 Looking for more vegan sneakers? Check out my guides to the best vegan sneaker brands, vegan Nike, vegan New Balance, vegan Adidas, vegan Reebok and vegan Converse.
I also have guides to other vegan shoe styles, from vegan boots to vegan womens shoes, vegan mens shoes and even vegan designer shoes.
You can find all my vegan fashion and beauty guides here.