Top 25 Vegan Friendly Cities in 2018
For the first time ever, I'm choosing not 10 but 25 of the most vegan-friendly cities in the world for this year's Top Vegan Friendly Cities of the year (which appeared in the 2018 edition of my book, The Essential Vegan Travel Guide). After several years of huge growth in the number of vegans and vegan restaurants around the world, I couldn't narrow it down to just 10 cities. The world is becoming more vegan-friendly than ever, and these 25 cities prove it.
Note: These are not in any particular order (and to prevent any further confusion, I've edited them to appear in alphabetical order in the book) :)
Warsaw, Poland
Moving beyond its WWII and Soviet history, Warsaw has embraced the plant-based movement, with more than 40 completely vegan restaurants. Grab a burger at Krowarzywa, described by a reviewer on Tripadvisor as the "best burger ever" and on Youtube as "the best vegan burgers in Europe", or feast on a vegan version of traditional Polish and Eastern European food like pierogis, blini and borscht at Vege Bistro. Treat yourself to a bottle of red after dinner at the all-vegan and organic wine shop Solvino Bio.
Where to stay: Sound Garden, a hotel near the airport, is eco-friendly and offers competitive rates. Water at the hotel is from sustainable sources including recycled rainwater and the hotel uses energy-saving technology too. All rooms have free wifi, a flatscreen TV and a bathroom with underfloor heating. Click here to check the latest prices and availability.
Find out more: Check out the Foodie's Guide to Eating Vegan in Warsaw on Vegans with Appetites.
Barcelona, Spain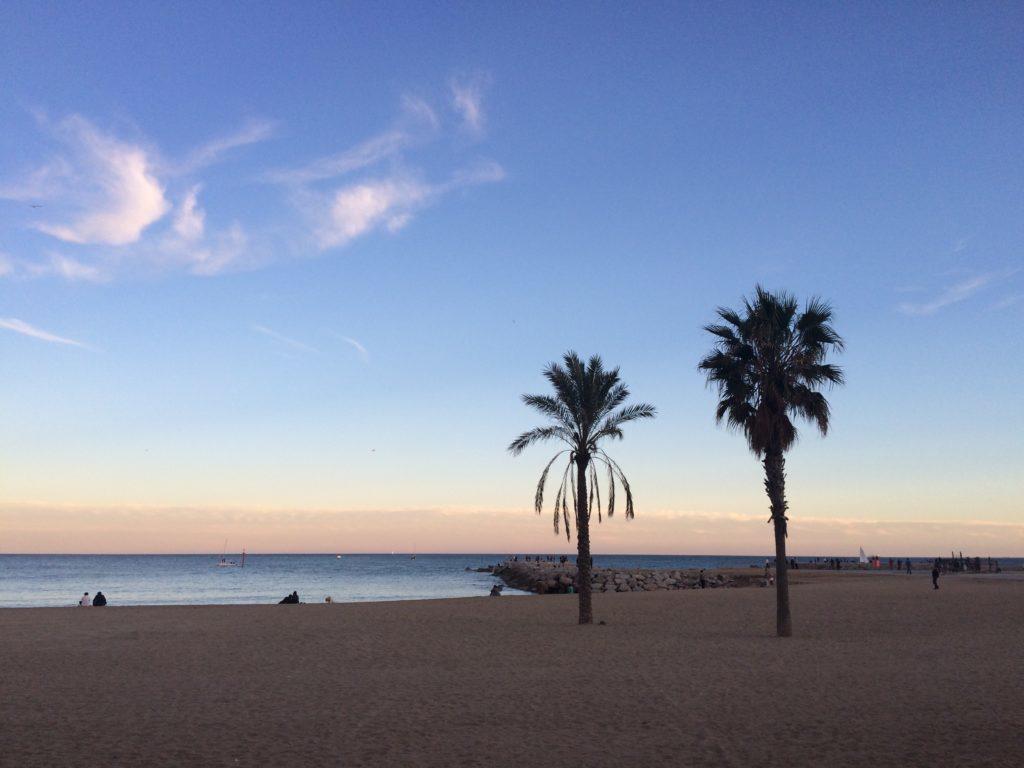 Barcelona's vegan scene is growing quickly and surprising many in a land that worships chorizo and jamon (Spanish-style ham, which is liberally put on just about every dish in Spain). In addition to old favourites like upscale vegetarian restaurant Teresa Carles, Barcelona's burgeoning vegan scene now counts a vegetarian and vegan pizzeria, Dolce Pizza y los Veganos, a vegan and mostly gluten-free bakery, Pastisseria La Besneta, a vegan shoe shop, Amapola, and three vegan grocery stores. Plus there's a growing number of raw and healthy eateries and shops like Petit Brot, Vacka and The Living Food. Not to mention the fact that in 2016 Barcelona declared itself a #VegFriendlyCity! Heading to Barcelona? Grab a copy of my guidebook, the Barcelona Vegan Guide, to discover the very best vegan bites.
Where to stay: I've put together a whole guide on where to stay in Barcelona. Click here to read my Barcelona accommodation guide.
Find out more: Read the Ultimate Vegan Guide to Barcelona, which I wrote after living in Barcelona and eating in all its vegan eateries. Or, buy my Barcelona Vegan Guide book.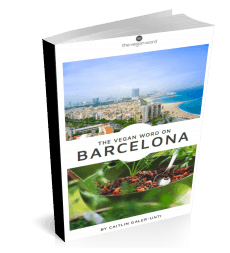 Los Angeles, California, USA
Los Angeles has the largest number of vegan restaurants on the West Coast of the US, and its variety blows away visitors. At Crossroads, you can taste vegan fine dining from chef Tal Ronnen, who has been featured on Oprah. At Plant Food + Wine, taste creations from chef Matthew Kenney, who won two prestigious James Beard nominations for Rising Star and who was named Food and Wine magazine's Best New Chef in 1994. At Plant Food + Wine, you can expect to sample delights such as vegan blue cheese with shaved fennel, kumquat marmalade and grilled Lodge bread or purple sweet potato gnocchi with red lentil Bolognese and cashew parmesan.
Where to stay: Cedar House, a vegan villa in Los Angeles, has a family guesthouse with two queen beds (or you can rent the entire 12-person villa). Vegan breakfast is included and they're working to make the space zero waste. Find it on Airbnb here. If you're new to Airbnb, click here to get $25 off with my referral code.
Find out more: See A Local's Guide to Some of the Best Vegan Food in Los Angeles on Veggie Visa.
Bangkok, Thailand
Bangkok narrowly beat out Chiang Mai, Thailand, for the sheer variety of its vegan offerings. From traditional Thai food (ask for jay, or Buddhist vegetarian, cuisine) to vegan red velvet waffles with ice cream and chocolate fudge brownie frappes at Veganerie, Bangkok is a vegan paradise. Take a vegan cooking class at May Kaidee, satisfy your pizza cravings at Pala Pizza Romana or enjoy the natural, fresh, homemade vegan food at May Veggie Home.
Where to stay: Bangkok Tree House is the place to be if you want to escape the hustle and bustle of the city. Surrounded by forest and set on the banks of a river (many rooms have views of the river), Bangkok Tree House is accessible by bike, boat or on foot only. There is an on-site restaurant and a vegan menu is always available. Click here to check the latest prices and availability.
Find out more: Check out Vegan Food Quest's Vegan Guide to Bangkok.

Portland, Oregon, USA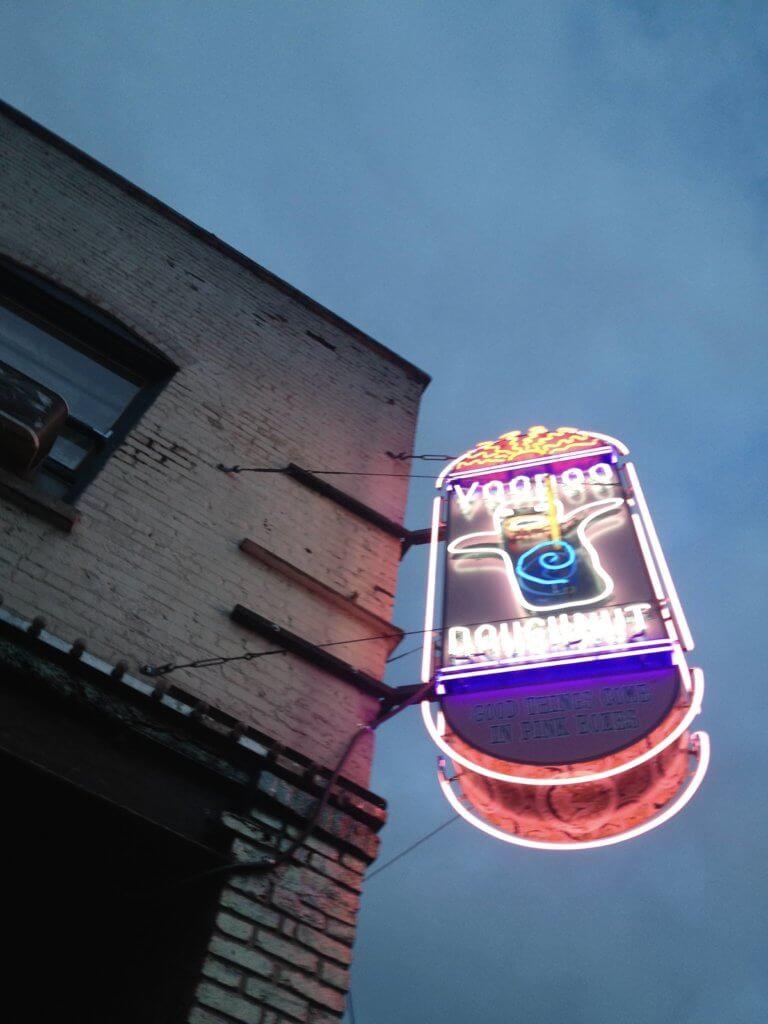 Portland's well-deserved and long-standing reputation as a vegan heaven continues in this city, where nearly every eatery offers plant-based options. Portland even boasts a vegan mini-mall! There, you'll find a vegan clothing store, food shop, bakery and tattoo parlour. At Homegrown Smoker, you'll chow down on vegan barbeque. Head to Vtopia Cheese Shop and Deli for vegan cheddars, bries or cheese platters. If you're after vegan fine dining, don't miss upscale vegan restaurant Blossoming Lotus, where you can dine on almond ricotta bruschetta and roasted delicate squash tacos.
Where to stay: The Portland Vegan Guesthouse has two affordable rooms in an all-vegan shared space in one of the most vegan friendly cities in the US. The host provides complimentary tea, coffee substitute and non-dairy milks and creamers. Of course, having a vegan host means you can get all the local vegan tips! Find it here on Airbnb. New to Airbnb? Click here to get $25 off with my referral code.
Find out more: Don't miss the Portland Vegan Guide put together by Food Fight!, a vegan grocery store in Portland.
Berlin, Germany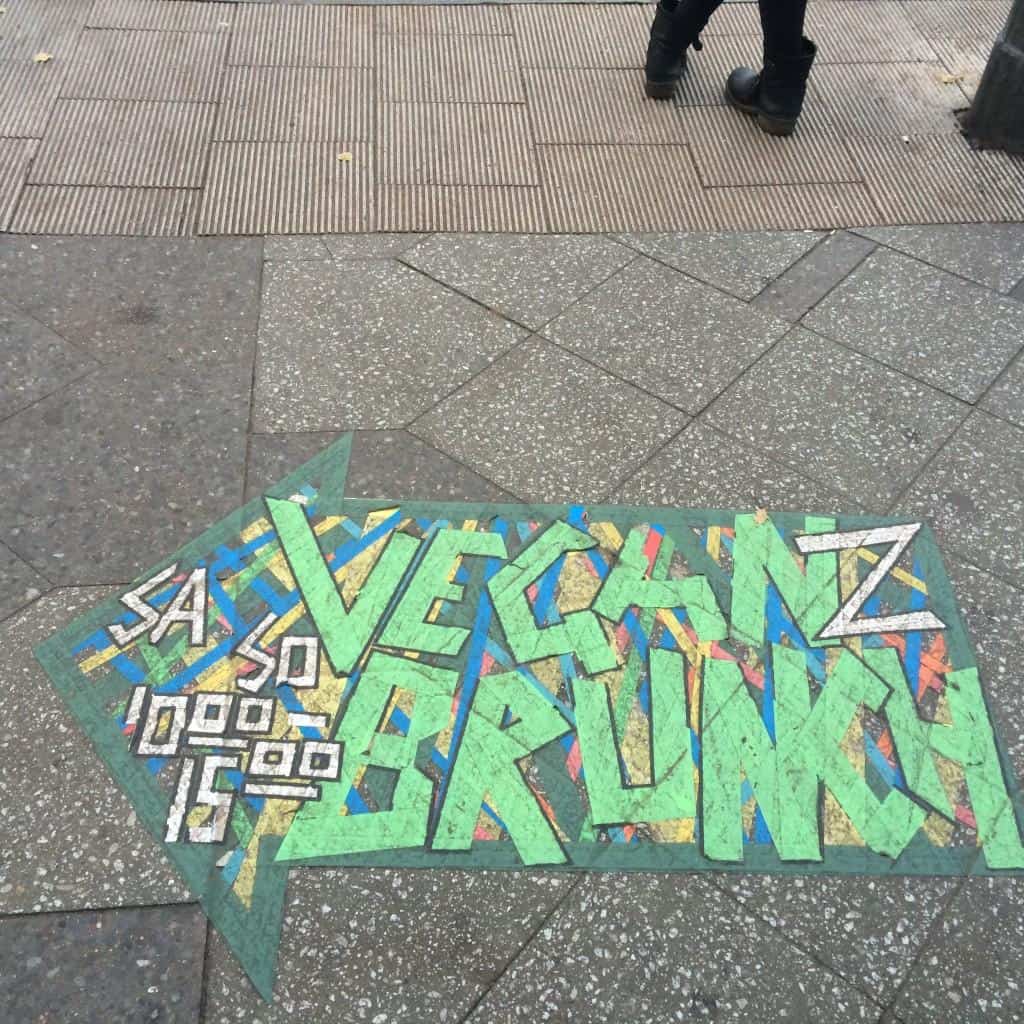 Berlin is fast becoming known as one of the best cities in the world for vegans. With 26 fully vegan restaurants and counting, Berlin has something that will suit all tastes – from raw and healthy Rawtastic to vegan creperie Let it Be. Berlin is also home to "vegan street" (Schivelbeinerstrasse), a block-long stretch in Prenzlauerberg which hosts Avesu, a vegan shoe shop, Dear Goods, a vegan clothing and bag store, Veganz, a vegan supermarket and the attached Goodies Café.
Where to stay: Almodovar Hotel, a vegetarian and vegan hotel in Berlin, is the perfect spot. I got to stay here a few years ago and it was amazing. From the location (really close to lots of vegan eateries) to the organic bedding, vegetarian on-site restaurant and the cruelty-free toiletries, it's a treat to stay here. Click here to check the latest prices and availability.
Find out more: Make sure to read the continuously updated Vegan Nom Nom Berlin Vegan Guide, written by vegan Berlin resident Nicole.
Taipei, Taiwan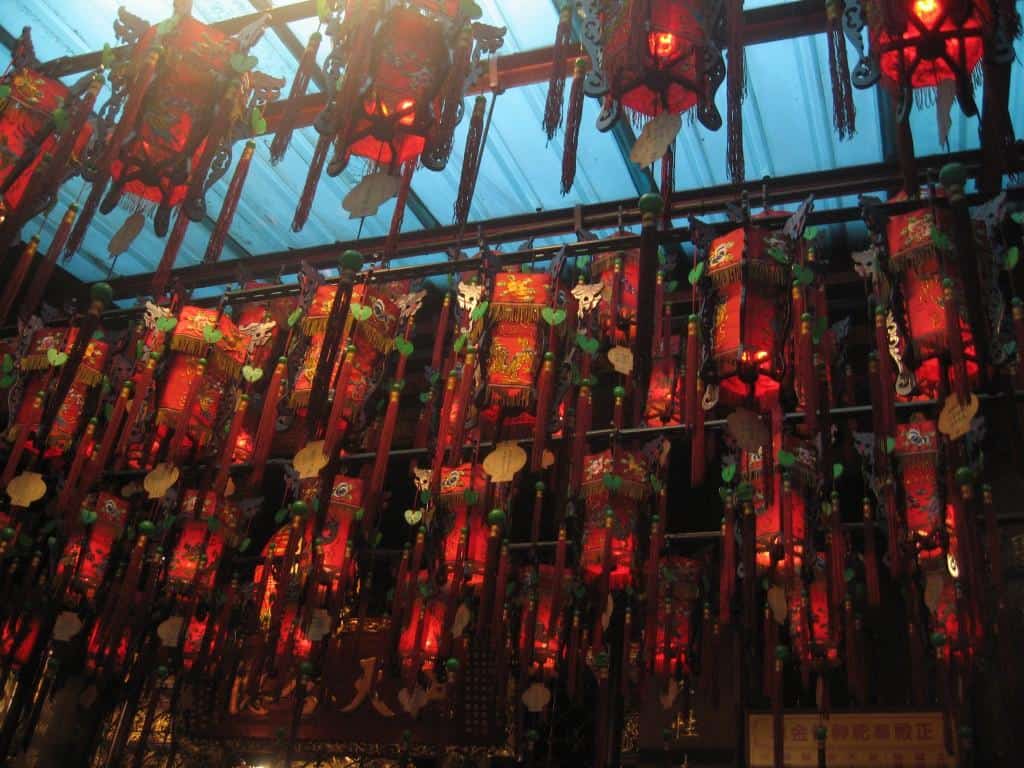 Taipei might not be the first city that springs to mind when considering vegan destinations, but with some reports stating that forty percent of the population practices vegetarianism at least part of the time (mainly for religious reasons, following Buddhist practices), it's very vegetarian- and vegan-friendly. Vegetarian restaurants grace nearly every block, so you're never far from veggie food. Buffet restaurants are popular, and for breakfast you can pick up fresh-cut tropical fruit from a market or a fruit stall on the street. Beware that mock meats may contain egg or milk extract, so best to steer clear of those and stick with well-known dishes (like vegetable or tofu) unless you can confirm the absence of animal products. Food in Taipei is also inexpensive compared to the U.S. or Western Europe, and you can dine in high-class style at Yu Shan Ge (popular with Taiwanese celebrities) and eat a 9-course meal for around $30.
Where to stay: Amba, a boutique hotel in the Ximending district, was built with an eco-friendly design, using recycled pieces such as the reception desk, which is made of recycled bottles. Check the latest prices and availability here.
Find out more: Check out Indefinite Adventure's Guide to Eating Vegan in Taipei.
Glasgow, Scotland
Voted by PETA as the most vegan-friendly city in the UK, Glasgow is home to multiple vegan bars and pubs. Get a pint and vegan grub at vegan bars Mono or Stereo, a full cooked breakfast or sandwich at Soy Division. You can even get a vegan version of haggis (a very non-vegan Scottish dish) with the vegan haggis fritters, which come with chips, pea and mint puree and tartare sauce at Saramago Café.
Where to stay: The Blythswood Square Hotel is one of the most eco-friendly hotels in the UK, with rainwater use, solar roof panels and geothermal heating. It offers a luxurious stay in a historical setting (the 1823 building was formerly home of the Royal Scottish Automobile Club). Click here to check the latest prices and availability.
Find out more: Save PETA's Vegan Guide to Glasgow to your favourites.
Rome, Italy
Pasta lovers rejoice! Italy's turning increasingly vegan-friendly. In addition to traditional Italian dishes that are often vegan, more and more vegan restaurants are opening. At So What?!, dine on pesto gnocchi with sage and cashews, and head to Grezzo, a raw pastiserie and chocolate shop, for dessert. Arancia Blu combines fine arts and events with vegan food while Zazie is the place to go for healthy and fresh, vegetable-centric meals. Don't forget that a lot of traditional fruit-based gelatos are vegan, not to mention that more and more gelaterias in Italy are offering soy- and rice-based gelatos for their lactose-intolerant customers!
Where to stay: The Beehive, Rome's first luxury hostel, offers private en-suite rooms and dorms. The on-site vegetarian cafe has vegan options and serves daily breakfasts and donation-based dinners three times a week. Click here to check the latest prices and availability.
FInd out more: Be sure to bookmark this super useful Vegan Travel Guide to Rome on Anglo Italian Follow Us, which includes not just restaurants, but useful phrases, common vegan dishes and more.
Budapest, Hungry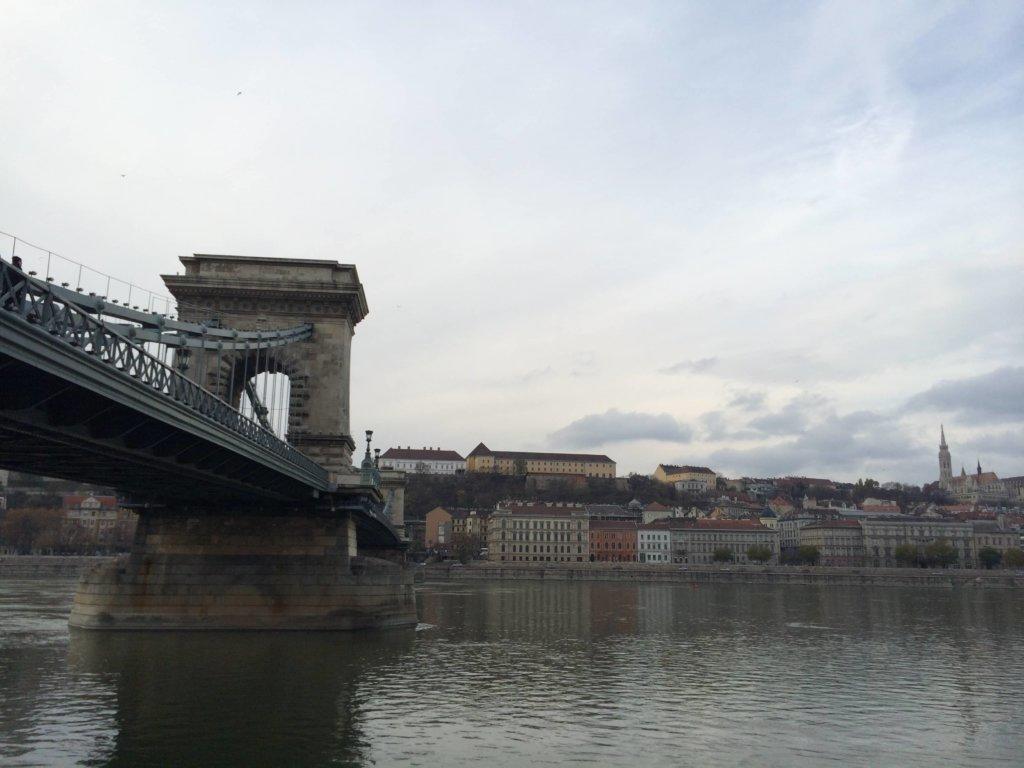 Vegan food is easy to come by and inexpensive in Budapest. Sample vegan takes on traditional Hungarian food at vegan buffet restaurant 827 Specialty Kitchen. Don't miss Napfanyes and their huge platters full of vegan Hungarian food.
Where to stay: Leonardo Hotel has a branch of vegan-friendly Hummus Bar on-site so you can just go downstairs when you fancy one of their vegan dishes. There's a metro station nearby (8 min walk), and rooms have wifi, flat-screen TVs and mini fridges (in case you buy some vegan goodies and can't eat them all). Click here to check the latest prices and availability.
Find out more: Check out the Vegan Foodie Guide to Budapest on Elegantly Vegan.
New York City, New York, USA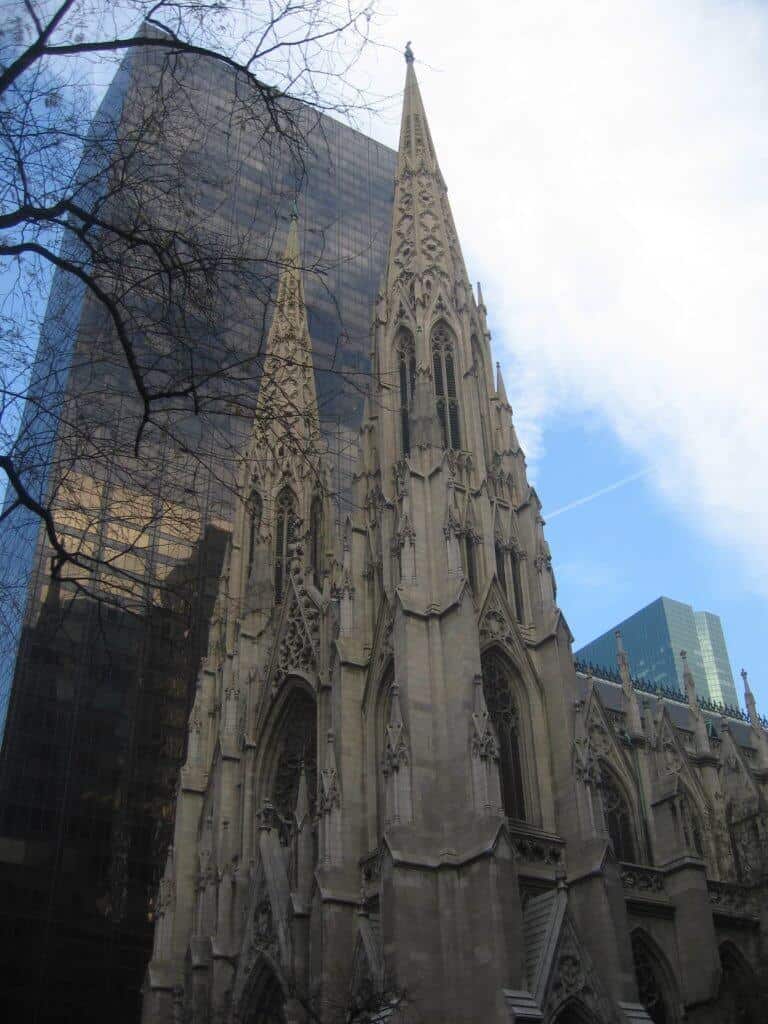 In New York, you can find just about any cuisine you'd ever want – including a huge selection of vegetarian and vegan food. From a vegan cheese shop, Dr. Cow Tree Nut Cheese, to a vegan shoe shop, Moo Shoes, New York has it all. Of course, you can dine on some of the best vegan food in the world at restaurants like Candle 79 and Modern Love Brooklyn, opened by acclaimed vegan chef Isa Chandra Moskowitz.
Where to stay: Archer Hotel is a boutique hotel located in Midtown that's vegan-friendly. Let them know ahead of time that you're vegan, and they'll provide vegan treats with their turndown service — word on the street is that they'll stock some nondairy milk in the mini-fridge for you too. Click here for prices and availability.
Find out more: Don't miss Vegan Eats NYC's 3 Day New York Eating Guide, written by New York vegan Crystal.
Bangalore, India
India is extremely vegetarian-friendly, and has the largest population of vegetarians of any country in the world, and Bangalore was named by the Times of India as the most vegan-friendly city in India. Carrots was the first all-vegan restaurant in Bangalore, and with a huge 40-page menu you'll be spoilt for choice. Head to Just Be for healthy vegan cooking and house-made plant milk.
Where to stay: Shreyas Yoga Retreat 45 kilometers (27 miles) from Bangalore is the perfect tranquil escape from the city. Yoga and meditation group classes and organic, vegetarian food are complimentary (vegan options available). There an outdoor pool and hot tub on site, plus a spa. Click here to check the latest prices and availability.
Find out more: Make sure to connect with the Vegan Greeter Program, a free service for vegans visiting or relocating to Bangalore, which offers linguistic help and advice on local vegan restaurants, plus vegan events to meet local vegans if you wish.
Paris, France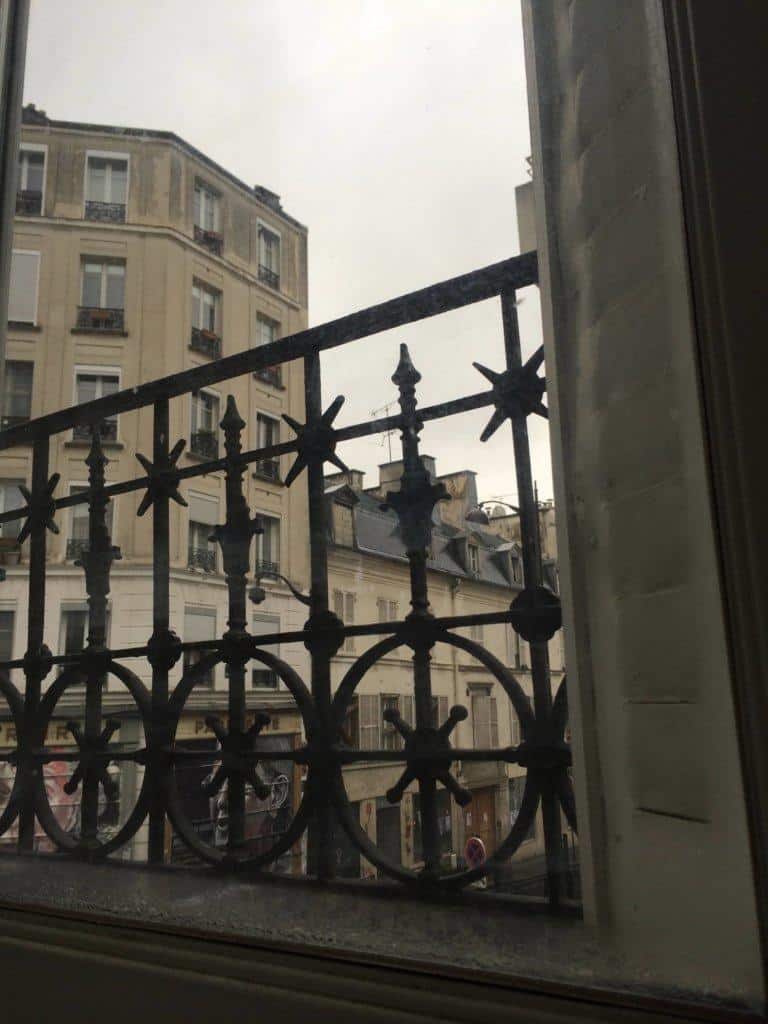 Paris might have a reputation for being one of the least vegetarian-friendly cities in the world, but the French capital is changing. From veggie burgers at Hank's to healthy vegan fare at Cafe Ginger, Paris is becoming more plant-based. For a treat, check out the Gentle Gourmet for high-end vegan dining; their vegan lasagna with homemade cashew cheese is extremely popular, and they were one of the first places to make vegan macarons!
Where to stay: Chambres de la Grande Porte is a B&B in the 10th arrondissement where you can have organic vegan breakfast on request. It's near the 9th arrondissement which has been nicknamed Paris's Veggietown because of the concentration of vegetarian and vegan restaurants here. Click here to check the latest prices and availability.
Find out more: Be sure to save the Green V's Mini Travel Guide to Vegan Paris.
Tel Aviv, Israel
Israel has become massively vegan-friendly in recent years, and the country now boasts the highest percentage of vegans in the world. With over 400 vegan and vegan-friendly restaurants, alongside a cuisine that has plenty of naturally vegan options, you're in for a treat. Dine on Georgian-inspired food (the country, that is, not the US state) at Nanuchka, a formerly meat-heavy bar gone vegan along with its owner, or order sweet potato quiche with walnut cheese at Anastasia. At Zakaim, a farm-to-table restaurant, the focus is on fresh, seasonal vegetables, and if it's in season when you visit, try the burnt aubergine (eggplant), served with tahini and homemade challah bread.
Where to stay: The Sheraton is vegan-friendly and offers vegan options in all its vegan restaurants, room service and breakfast buffet. Located on the beachfront, the Sheraton has Mediterranean sea views and all rooms are air conditioned. Check the latest prices and availability here.
Find out more: Read the Love Wild Live Free guide to the Best Vegan Food in Tel Aviv.
Amsterdam, Netherlands
Five or ten years ago, vegan food was pretty sparse in Amsterdam, but these days, vegan-friendly eateries are springing up all over the place, making this beautiful canal-filled city a perfect place for vegans to visit. Try a plant-based version of traditional bitterballen (a traditional Dutch meat-based snack) at Meatless District or all vegan ramen restaurant Men Impossible. Mediamatic ETEN is a vegan restaurant located in a greenhouse on the waterfront, serving locally-sourced food, many of which is grown on-site.
Where to stay: De Bedstee Hotel is a vegetarian boutique capsule hotel. Like capsule hotels, it makes use of limited space to provide well-designed and small budget sleeping areas; however De Bedstee does it in vintage Dutch style (featuring old-style Dutch beds). All food served onsite, including breakfast, is organic and vegetarian, with vegan options. Click here to check the latest prices and availability.
Find out more: Be sure to look through Vegan Amsterdam, a site dedicated to the vegan, vegetarian and vegan-friendly restaurants and shops of Amsterdam. It also has a handy supermarket guide to help you find vegan products in Dutch supermarkets.
Mexico City, Mexico
North America's largest city is undergoing somewhat of a vegan revolution. Vegan street food fans needn't be left out; vegan taco stand Por Siempre Vegano offers fresh tortillas and a selection of vegan meats prepared al pastor style (crispy, thin shavings of mock meat, shawarma style) or as chorizo (spicy vegan sausage). Los Loosers will deliver vegan food to your door using their bike delivery service.
Where to stay: El Patio 77 is the first sustainable B&B in Mexico City. Set in a restored 19th century townhouse, El Patio 77 is both eco- and gay-friendly and boasts a courtyard garden. Some rooms have private bathrooms and most have balconies. Click here to check the latest prices and availability.
Find out more: Bookmark Mindful Wanderlust's Eat Vegan in Mexico City Guide.
London, England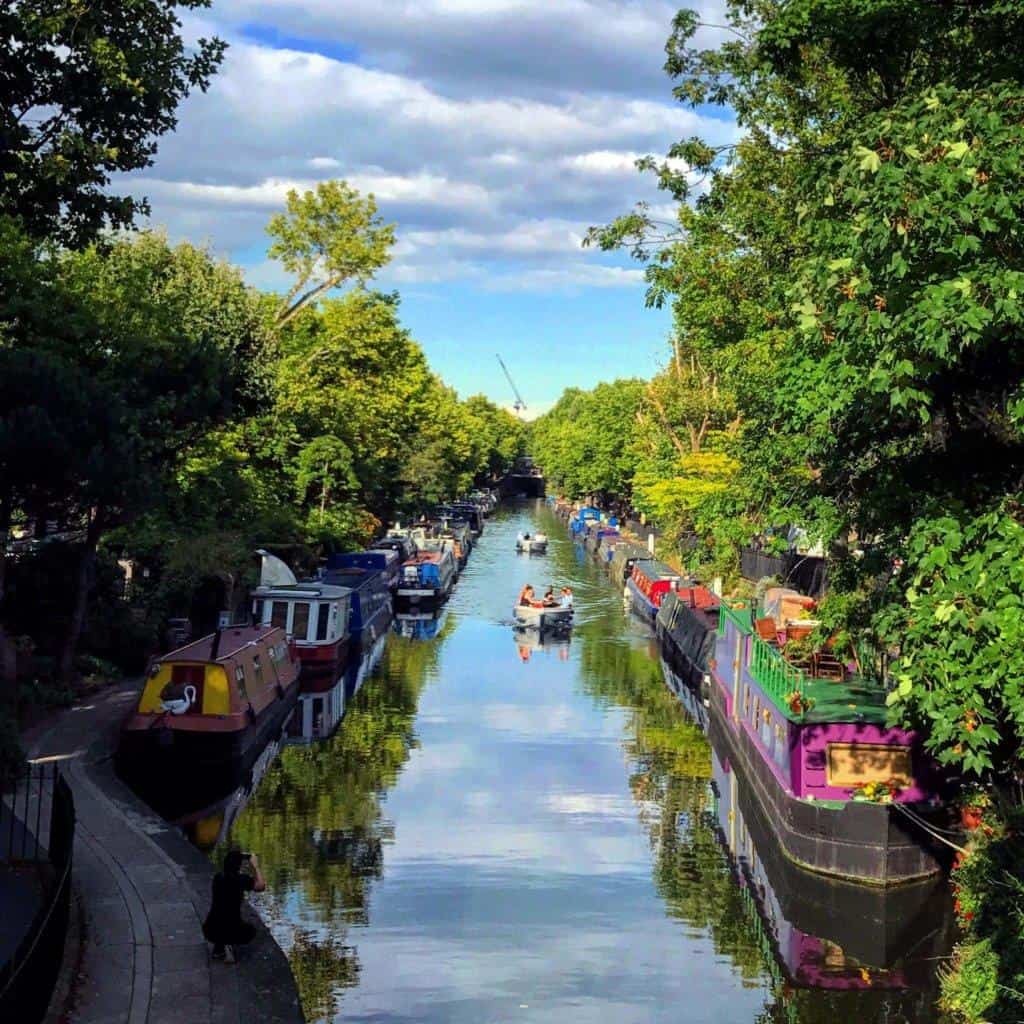 England is the birthplace of Donald Watson, The Vegan Society and the word 'vegan', so naturally London is host to a large vegan scene. London has a thriving vegan scene, from old favourites like Manna (London's oldest vegetarian restaurant at 50 years old, which went fully vegan years ago) to Mildred's (an extremely popular and busy vegetarian restaurant in Soho, now with branches in Dalston, Camden and King's Cross), to newcomers like The Blacksmith and the Toffeemaker, a pub in Central London which turned all-vegan in January 2018. London also boasts the largest vegan social group in the world, the London Vegan Meetup, plus a number of other vegan groups and events (check the vegan event calendar on London Vegan News & Events) – there's something on nearly every day, sometimes 3 or 4 events per day!
Where to stay: Temple Lodge Club is an all-vegetarian guesthouse in London. Located in West London, near the river Thames, it's a quiet escape from the hustle and bustle of the city. The river is a perfect place to walk (I recommended the Thames riverside walk in my alternative London guide) and the guesthouse is next to The Gate, one of London's most popular vegetarian restaurants. Located in a well-preserved Georgian townhouse, Temple Lodge Club is just a few minutes' walk from the station (which is served by the Piccadilly line, which runs to Heathrow, and the Circle, District and Hammersmith and City lines. Click here to check the latest prices and availability.
Find out more: Do something different with my Secret London Guide.
Bay Area, California, USA
San Francisco is home to Greens, an iconic vegetarian restaurant that's formed part of the farm-to-table movement for over 35 years. But it's not just San Francisco; the surrounding Bay Area is very vegan-friendly. Chow down on a cauliflower taco with vegan nacho cheese at Gracias Madre. Or, sate your sushi craving with the extensive range (way more than just avocado and cucumber maki here!) at all-vegan Japanese sushi Shizen. Need to impress a date? Award-winning gourmet vegan restaurant Millennium in Oakland should do the trick; after all, it was awarded with a 2016 Michelin Bib Gourmand.
Where to stay: The Orchard Garden Hotel is an eco-friendly hotel next to Chinatown in San Francisco. The hotel has a rooftop garden and patio. Click here to check the latest prices and availability.
Find out more: See how many dishes you can tick off the 100 Vegan Dishes to Try in San Francisco list.
Sao Paolo, Brazil
With fifty fully vegan restaurants, Sao Paolo is a great city for vegans. In three years, Brazil's vegan scene exploded; in 2014, the only vegan products on store shelves were a powdered cheese mixture and some soya-based alternative. By 2017 there were a variety of vegan products, including a potato-based cheese. Acougue is a vegan butchers that sells vegan meats and sandwiches. If you're hungry, head to Barao Natural, a chain of all-you-can-eat vegan buffets. Want to try vegan versions of Brazilian classics like feijoada? Head to Subte Vegan café.
Where to stay: The Mercure Hotel is set in an upscale neighbourhood in Sao Paolo. Just 7 minutes from the nearest metro, the Mercure has a heated pool, sauna and terrace. Click here to check the latest prices and availability.
Find out more: It's in Portuguese, but open in Chrome and click "Translate to English" and you've found the best vegan guide to Sao Paolo out there: SP Veg.
Singapore
This diverse city-state was chosen as the second most vegan-friendly city in Asia in 2016 by PETA Asia. At Lotus Vegetarian, you can get Taiwanese-style vegetarian dishes, while VeganBurg offers up a big selection of vegan burgers. Miao Yi is perfect if you're craving vegan Chinese food, or head to Whole Earth Vegetarian for Thai-style food.
Check out A Vegan's Guide to Singapore on Plant Based News.
Melbourne, Australia
In Melbourne, you can get vegan poached eggs and egg salad bagels that look extremely close to chicken eggs. At Smith & Deli, you can get a vegan egg salad bagels or their popular vegan doughnuts, which come in unique flavours like chocolate, strawberry and caramel popcorn. Head to Matcha Mylkbar for, of course, matcha lattes, but also a vegan poached egg. A two decades-old institution, Vegie Bar is the place to go for a wide variety of vegan dishes in a warehouse setting.
Read The Tiny Kitchen's comprehensive guide to the Best Vegan Eats in Melbourne.
Ubud, Bali, Indonesia
In the tropical paradise of Bali, you can of course find tropical fruit galore, as well as a variety of vegan-friendly restaurants and the Bali Vegan Festival from the 5th to the 13th of October, 2018. Try the raw vegan tacos with fermented tofu cheese at Divine Earth (not in Ubud but worth a visit if you travel outside the city), a vegan crepe at Earth Cafe and Market or design your own smoothie bowl at Alchemy.
Check out the vegan Ultimate Foodie Guide to Bali by Elsa of Elsa's Wholesome Life who was based in Bali.

Madrid, Spain

Spain's capital is a veritable treasure trove for vegans. If you're after vegan tapas, B13 is an all-vegan bar. Get your tortilla (vegan egg and potato omelette) fix at Distrito Vegano, who have a won the (non-vegan) tapas competition Tapapies two years in a row. You'll find specialty coffee, pumpkin quiche and homemade desserts at La Colectiva.
Don't miss Alternative Travelers' Ultimate Vegan Guide to Madrid. Sam and Veren are based in Madrid and know their stuff!
Toronto, Canada
Satisfy your junk food cravings with vegan chicken waffles at Hogtown Vegan or vegan pizza and doughnuts at Apiecalypse Now! Or if you're looking for healthier fare, check out Rawlicious, which serves healthy, organic and raw vegan dishes, such as pad thai made with zucchini and kelp noodles. Toronto is also home to the largest vegetarian festival in North America, Veg Food Fest, which takes place on the 8th to 10th of September, 2018.
Save the Ultimate Toronto Vegan Guide on Justin + Lauren (whose home base is Toronto most of the year).
Turin, Italy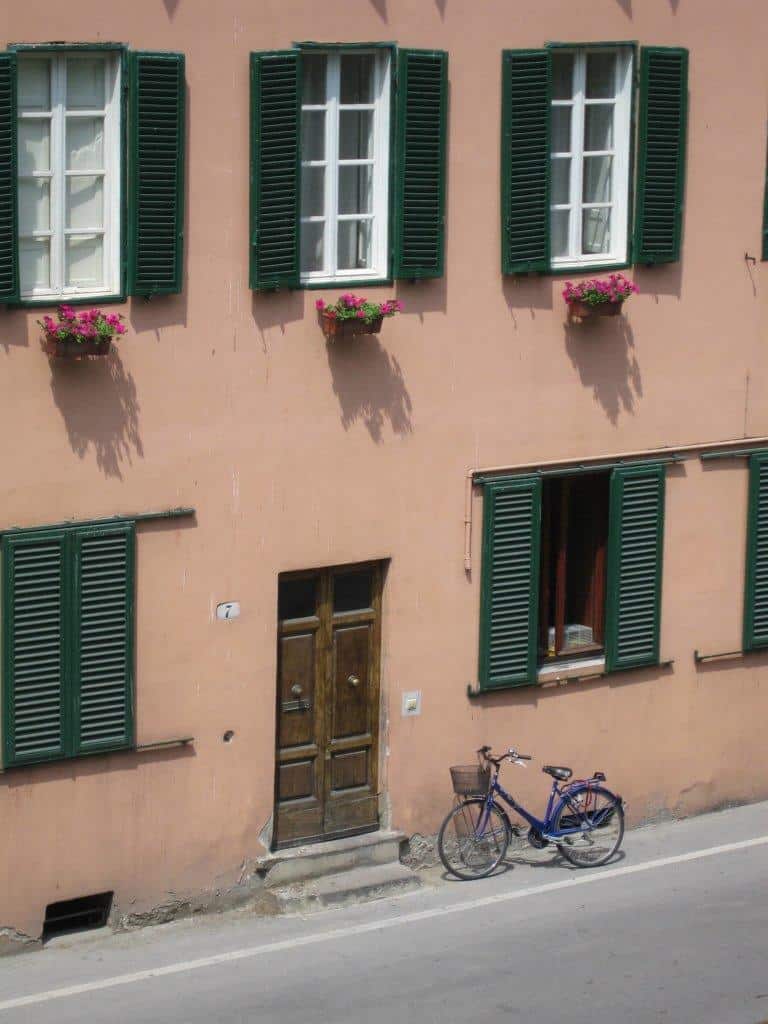 Turin's vegan mayor announced plan's to make the city a 'vegetarian city' in mid-2016, which includes a Meat-Free Monday and a city-produced 'veg map'. The city now has more than 20 fully vegan eateries and vegan croissants are available in quite a few cafes. Grab gelato at the all-vegan gelateria Il Gelato Amico, homemade ravioli at laidback Ristorante Veg & Veg or drinks and vegan snacks at Gorilla bar.
Don't miss out on Sam of Indefinite Adventure's Guide to Eating Vegan in Turin, which includes important information on vegan croissants!
This is an extract from my vegan travel guidebook, The Essential Vegan Travel Guide: 2018 Edition.
Pin this post for later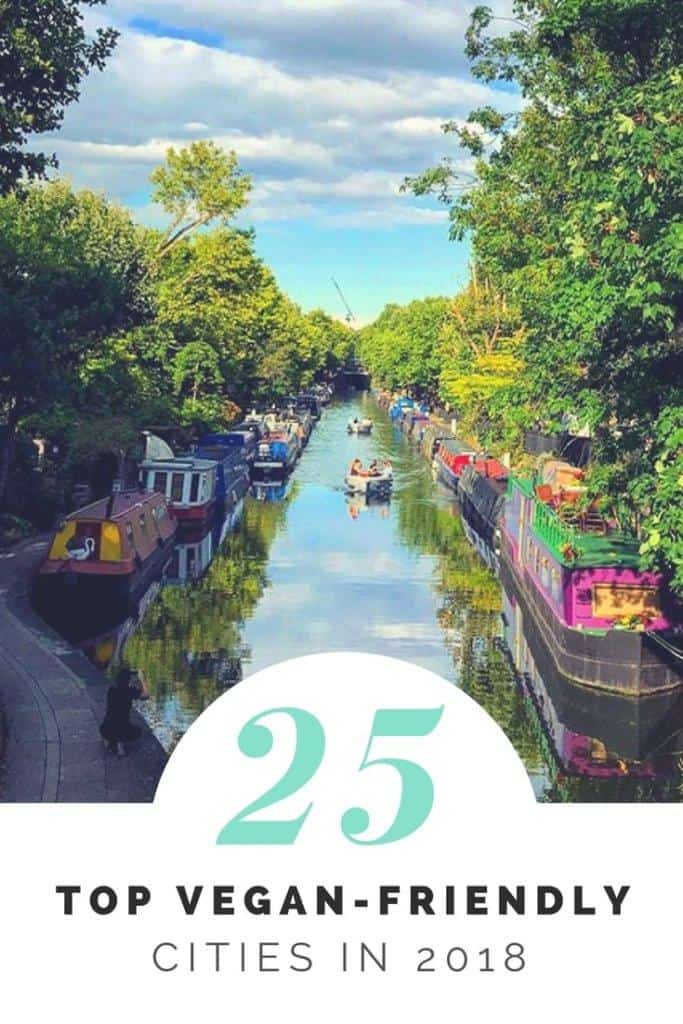 This post contains affiliate links, meaning I get a small percentage commission on any bookings you make through them, at no extra cost to you. As always, I only recommend products and services I use and love or would love to use. Thanks for your support.