This post is part of my Hungerlust series: Hungerlust. That insatiable craving for both food, and travel. Preferably combined. And vegan, naturally. My Vegan MoFo* theme this year is all about feeding it. We'll be doing a journey around the world (airfare not included – sorry!) from the comfort of our sofas – or desks, wherever you happen to be sitting.
*Vegan MoFo=month of food, a month-long vegan blogging challenge


After yesterday's article about what was nearly the hardest place to be vegan (don't worry – the story ends well, thanks to a woman called Laura), I thought I'd cover the easiest place to be vegan – or at least the easiest place I've been.
Taipei, Vegan Capital?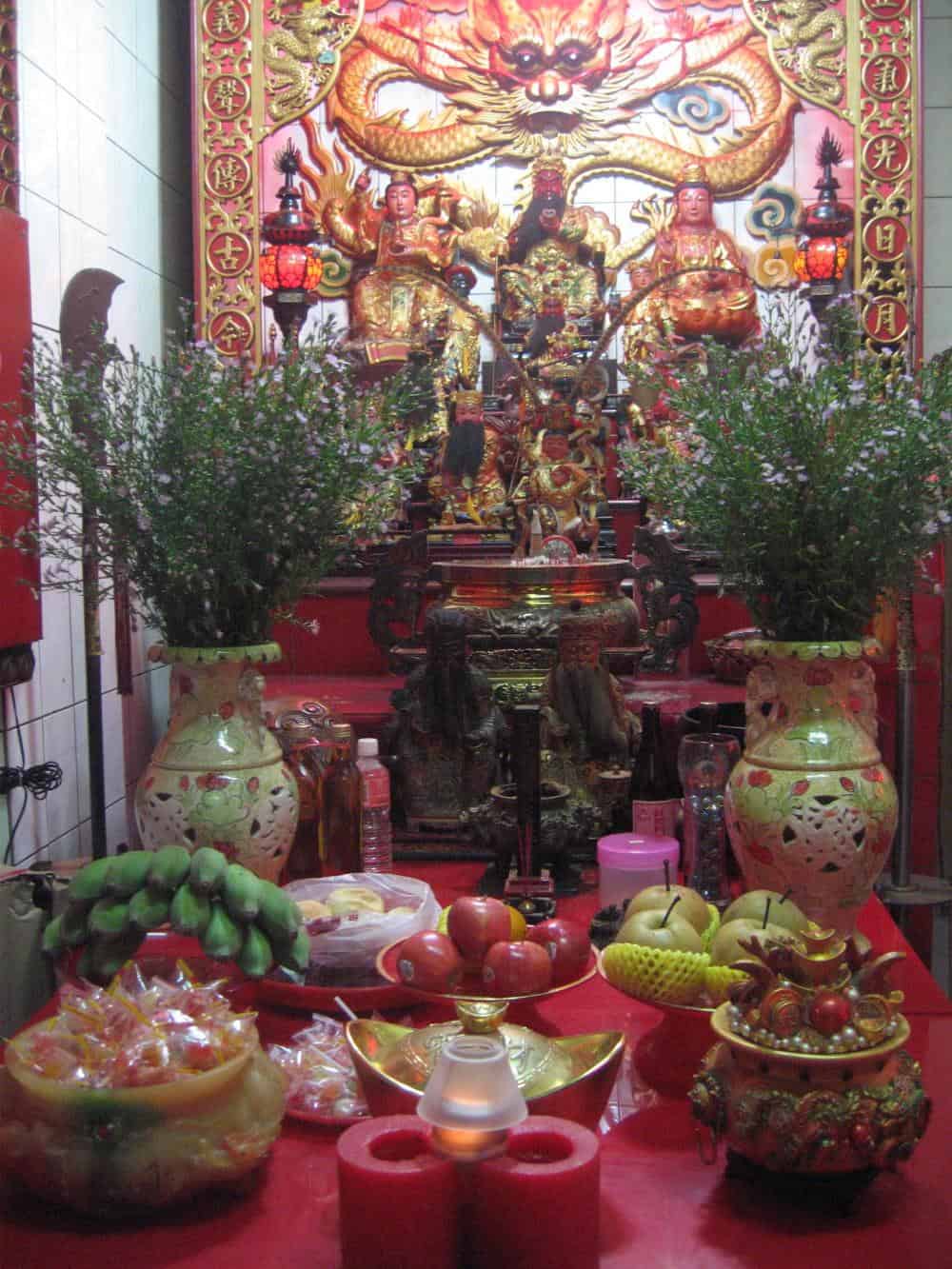 Exotic temples filled with smoky incense and traditional Chinese lanterns coexist with modern skylines, while incredible vegetarian Buddhist cuisine at every turn makes Taipei one of the easiest places in the world to be vegan.
When you think of the world's most vegetarian-friendly cities, New York, London, and Toronto probably spring to mind. But Taipei? A veg capital? It was never at the top of my list of places to eat vegan until I visited a few years ago and realized just how easy it is to find veggie food there. So easy, in fact, that after three weeks in Taipei I began to wonder if I'd have difficulty re-adjusting to finding vegan food at home in London.
After spending two weeks in Shanghai and Beijing, trying to explain that I didn't consider a dish with "just a bit of pork" to be vegan, going to Taipei was a huge relief. Because of the Buddhist tradition in Taiwan, around 10% of the population practices vegetarianism regularly (the highest percentage after India). Others practice vegetarianism at certain times of the month or for religious festivals, and many people just enjoy eating vegetarian food. Upon telling people in Taiwan that I didn't eat meat, I was usually met with extremely positive and enthusiastic responses. Instead of the usual "But where do you get your protein?!" shtick I've become accustomed to in the US and the UK, Taiwanese people tended to respond with "That's so great, good for you! I know of a couple of good vegetarian restaurants nearby, you should check them out…"
A Perfect Day in Taipei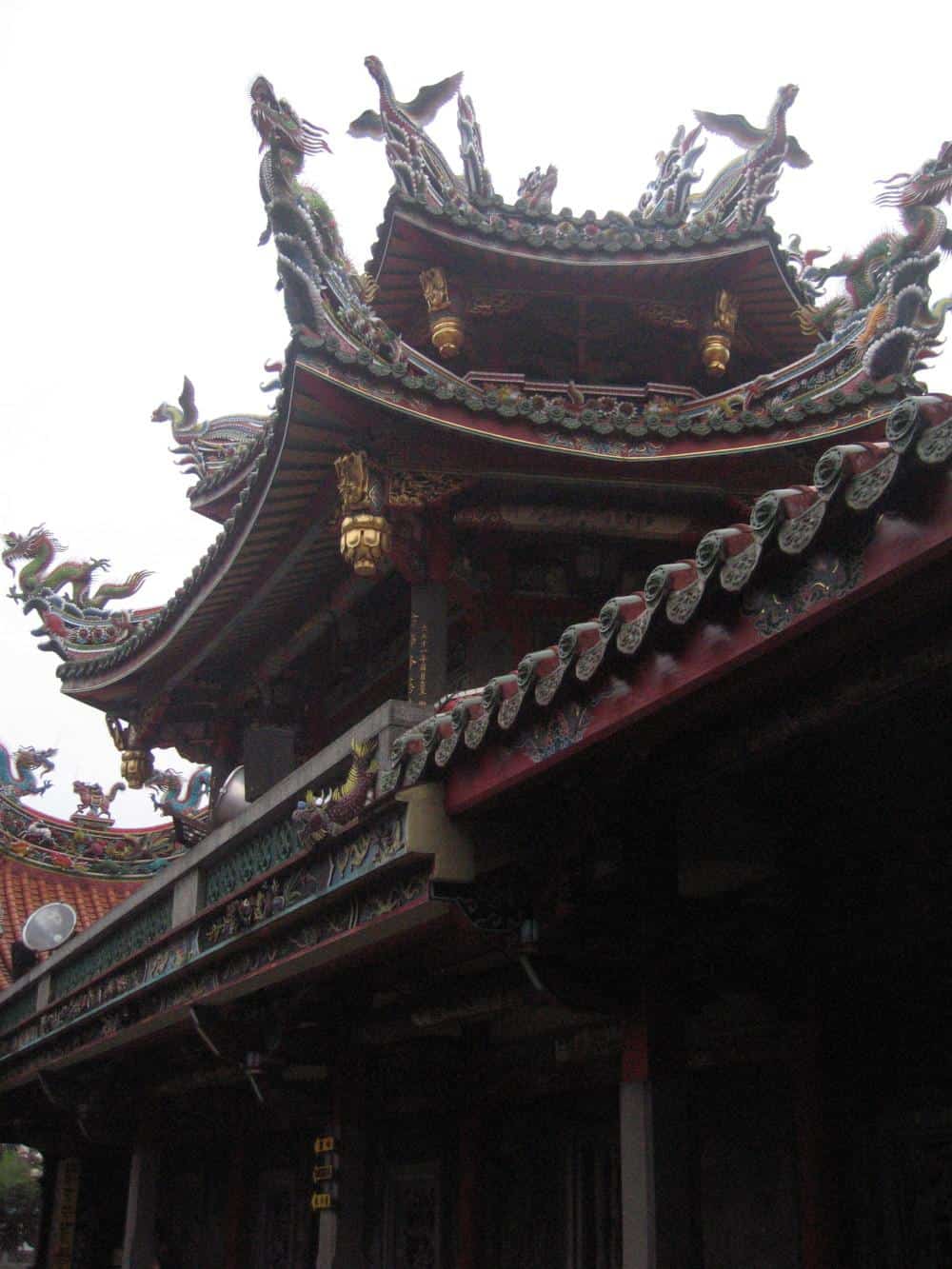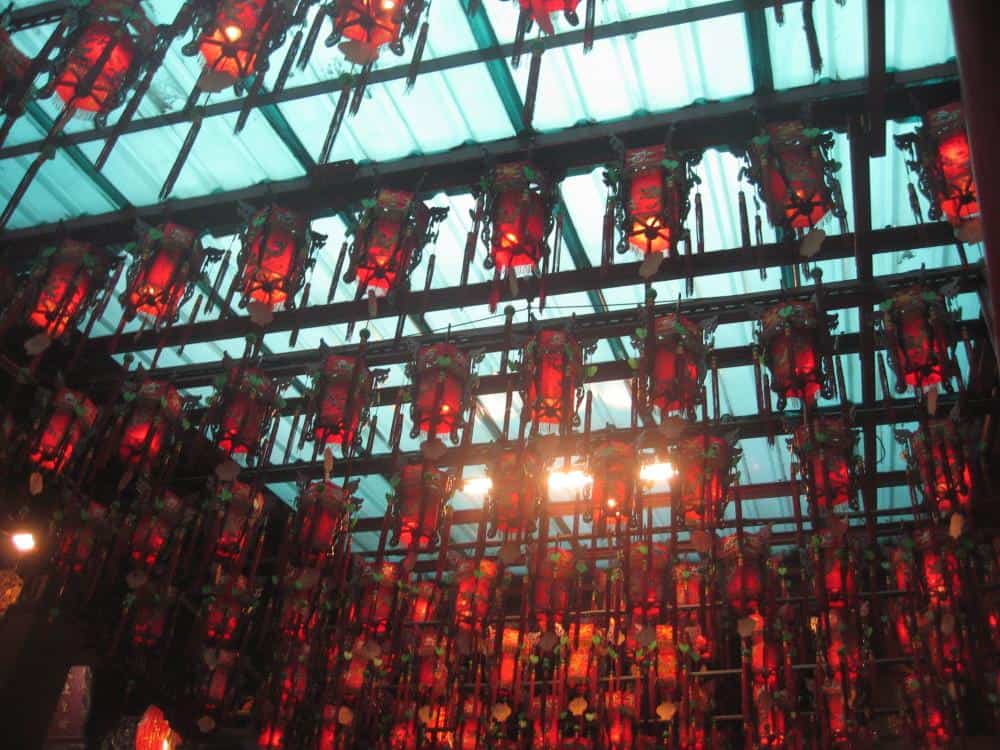 Even when the local population isn't so forthcoming with restaurant suggestions, finding a vegetarian restaurant is rarely a problem in Taipei (just look for the Chinese characters 素食, which means vegetarian food). With 300 vegetarian restaurants in a city of just 2.6 million, Taipei's vegetarian restaurants per capita exceed that of even London and New York City. For a relaxing day, get up mid- to late morning, grab some fresh fruit from a street stall for breakfast, and head over to one of the tallest buildings in the world, Taipei 101, to get a view of modern Taipei. When your stomach starts growling for lunch, wander for five or ten minutes until you stumble across a veggie restaurant, and eat there if looks good (or walk another five minutes in another direction if it doesn't appeal). After lunch, enjoy the relaxing scents of incense and sounds of chants at a Buddhist temple. My favourites included the cute and compact Tien Ho Temple (Ximending Distrct) or the larger and more famous Longshan Temple. Spend the afternoon at one of these temples, soaking up the atmosphere of traditional Taipei, and in the evening repeat the restaurant-finding process for dinner.
Local delicacies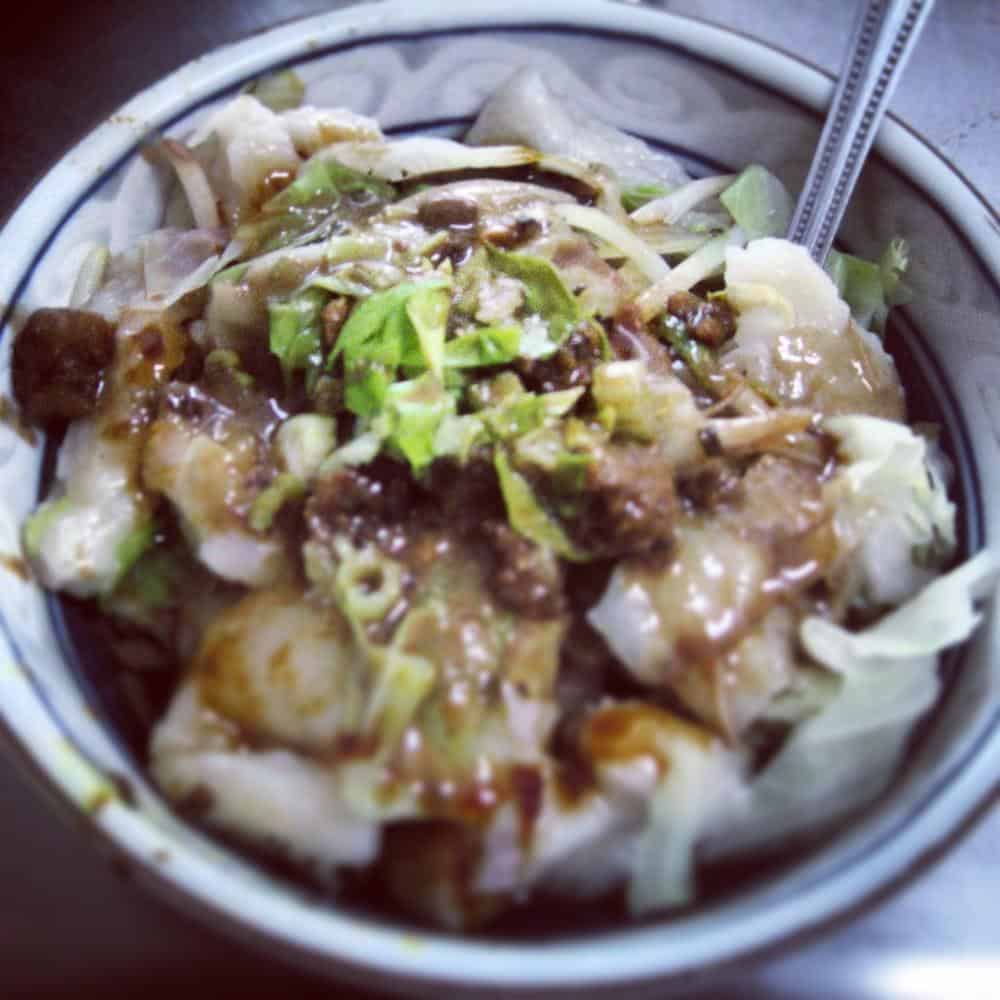 Taipei's vegetarian restaurants tend to belong to one of two groups: the buffet (usually pay by weight rather than all you can eat) and the hole-in-the-wall mom 'n' pop place. But Taipei also plays host to a number of midrange and upscale vegetarian eateries as well. For the quintessential buffet experience, head to Evergreen (remember to try the stinky tofu, a local delicacy—if you can stomach it, that is!). For the best of the holes in the wall, my favourite place was near Guting metro (in fact, it was just across from my hostel!). I have no idea if it still exists, but it was great little place with a few seats, an open kitchen and one woman who was both chef, waitstaff and front of house: Sincere Vegetarian, 108 Nanchang Road, Section 2, Jhongjheng district (Metro: Guting). Don't expect service—you're not paying for it and you're not going to get waited on! Oh, and they don't sell drinks (or at least they didn't a few years ago), so you're best off bringing your own bottle of water. Cheap and tasty homemade dumplings (when I visited aaaages ago in 2010, they were only NT50/$1.70 for 10) or Taiwanese specialty mahjiang mien homemade sesame QQ noodles (again, prices from 2010 were NT50/$1.70) hit the spot. I became so obsessed with mahjiang mien that I spent days researching it when I got back to London and recreating it.
Bringing your own drink to a hole in the wall? Wash everything down with some bubble tea, a shaken, sweetened ice tea invented in Taiwan. Taiwanese bubble tea is different than what they sell in the US—it doesn't just refer to milk tea with tapioca pearls—it consists of sweetened iced tea, with or without milk, that's been shaken to create foam on top. So you can easily experience bubble tea without milk–just go to any one of the multitude of tea stands that dot the capital and order an iced green or oolong tea (don't forget to specify how much sugar you want!). For a midrange meal in a restaurant, try the delicious hotpot (price when I visited was NT120/$4.07) at Qiao Yuen / Green Acres at 6 Shida Road, Lane 117, Da-An District (Taipower metro). (Closed! Try Tsai Siang Geng for hotpot in the same area) For a post-hotpot dessert, the nearby Shida market is home to the best fruit in Taipei at the stall run by the woman local students refer to as 'fruit auntie'.
A 10-Course Treat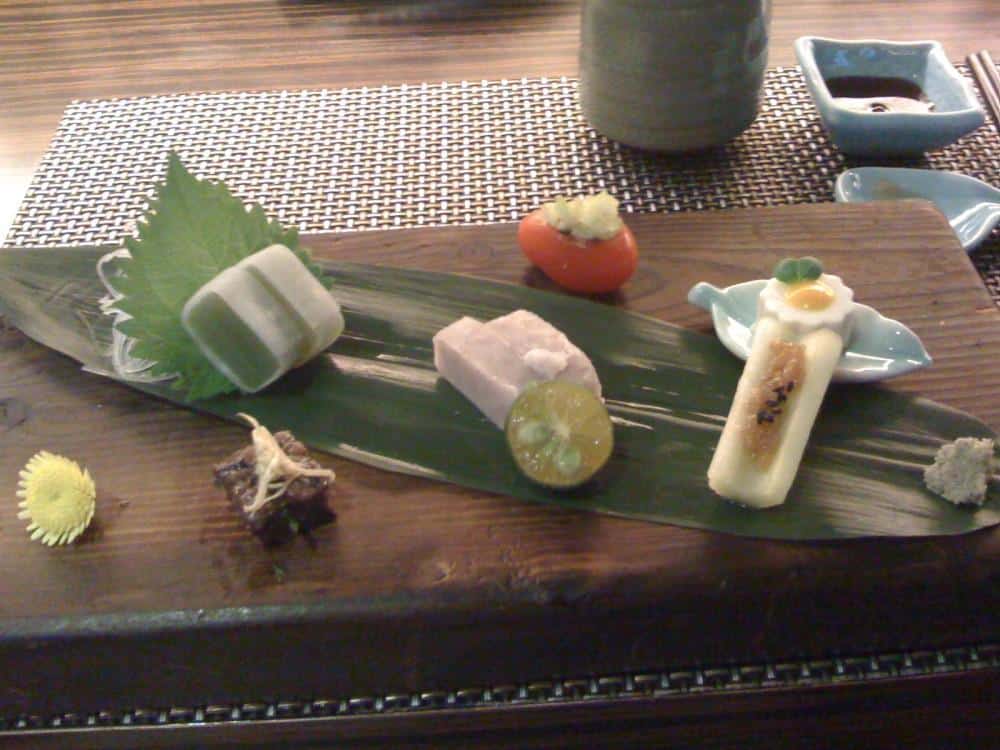 For an extra special dining experience, head over to Taipei's swankiest veg restaurant, Yu Shan Ge. You just might rub shoulders with Taiwanese celebrities. Yu Shan Ge is frequented by many of Taipei's pop stars, though you're unlikely to run into them given that the restaurant is sectioned off into small rooms for a more personalized dining experience (which means you may only have 5 customers to 1 waiter!). At the time I visited, for just $30, you could experience a sumptuous 10-course Japanese-style meal (no alcohol is served here, but you will get unlimited refills on their delicious homemade sweet potato tea). Few of the waiters speak English, so be sure to come prepared with a few Chinese phrases written down explaining you don't consume egg or dairy. Thirty dollars will buy you an exquisite dining experience, starting with a bowl of rose water in which to wash your hands, and a silver satin napkin with which to dab your mouth. It's a fitting end to a whirlwind culinary tour of Taipei's fantastic vegan dining spots!
Useful tips:
Many Taiwanese vegetarian restaurants are Buddhist, and as such don't use egg, onion, or garlic. Some will use milk products (though mostly in desserts) so be sure to specify no dairy (and no egg, if in a non-Buddhist veg restaurant that uses egg).
Helpful phrases:
Wo chi su (我吃素) – I am vegetarian.
Wo bu chi rou (我不吃肉)– I don't eat meat.
Wo bu chi yu (我不吃魚)– I don't eat fish.
Wo bu chi ji dan (我不吃雞蛋)– I don't eat eggs.
Wo bu chi han niu nai de shi pin (我不吃含牛奶的食品)– I don't eat dairy products. *Any native speakers want to confirm if this one is correct?
Have you been to Taipei or Taiwan? Was it easy for you? I'm curious what it's like for non-Chinese speakers (I speak some Chinese). Where's the best place you've been for finding vegan food?