September was a crazy, crazy month. I won't go into the details, but suffice to say, I suddenly didn't have time to blog (sorry!). But I'm back for October, and am participating in Vegan MoFo (Vegan Month of Food) 2012! I debated for a long time whether or not to have a theme, and in the end I decided that I should do something travel-related since I love travelling. My theme for the month is 'Places I've Been'. I'll be trying to re-create dishes I sampled (or saw and wanted to veganise!) in the countries I've been to (I've been to 23 countries so far!). Not promising every post this month is related to a place I've travelled, but at least half should be.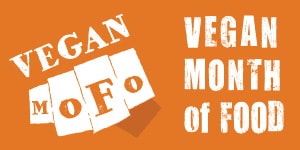 The first country that I'll be covering is Taiwan. I went to Taipei for a few weeks a couple of years ago, and I loved it. It was an interesting and beautiful mix of old and new — incense-filled Buddhist temples just down the street from soaring glass skyscrapers — and the food was amazing. Every day I'd wander down the street until I saw a restaurant advertising vegetarian food (Taipei has a huge number of vegetarian restaurants, so it's not that hard to find them!) and enjoy a delicious email from £1 or less. My favourite meal, however, was a simple noodle dish called mahjiang mien (麻醬麵), or sesame noodles, which I ate regularly. It's a common dish consisting of noodles in a sesame sauce, with veg and/or meat. The best mahjiang mien I had was at the dodgy-looking (but decent) restaurant across the street from my hotel. The owner made her own noodles fresh (which were more like balls of dough than noodles, in fact), and served it with veggie mince, lettuce and bean sprouts.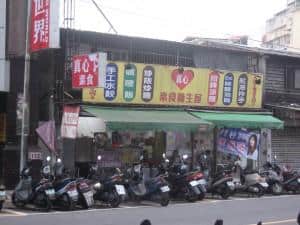 I regret not asking for the recipe from the restaurant, but I made an attempt to recreate it recently. It wasn't quite the same without the homemade noodles, but it was still incredibly delicious. I think next time I'll try making my own noodles for it.
Mahjiang Mien / 麻醬麵 (Taiwanese Sesame Noodles)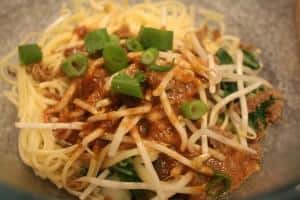 Makes 1 serving
Ingredients
1 tbsp peanut butter
1 tbsp dark sesame paste (you can buy this from Asian/Chinese supermarkets)
1 tbsp soy sauce
1 tsp toasted sesame oil
1 tsp rice wine vinegar
1/2 tsp chilli oil or 1/4 tsp cayenne
2 tbsp warm water
1 portion dried noodles
Small handful chopped bok choy
Small handful bean sprouts
Small handful vegan mince
1 chopped green onion
Instructions
Mix together the peanut butter, sesame paste, soy sauce, sesame oil, rice wine vinegar, chilli oil or cayenne and water until it forms a smooth paste.
Cook the noodles according to directions on package. One minute before the noodles finish cooking, add the bok choy and mince. Continue to cook until done, then drain.
Mix the noodles, bean sprouts, green onions and sauce.