I can't believe we're already halfway through Vegan Mofo, can you? This month is really flying by! My theme for the month is 'Places I've Been', and I'm picking a different country every day and recreating or creating a dish from that region (or reviewing some food I'd had from the region!).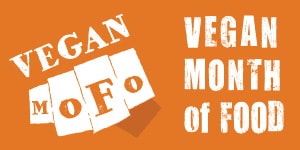 When I was younger, my aunt, who visited Costa Rica quite a few times, used to tell me it was the most beautiful country she'd ever seen (and she'd been to quite a few, thanks to having a best friend who was also a flight attendant and was able to get discounted airline tickets!). I always knew I wanted to go someday. A few years ago, I spent a week there, and it was as beautiful as I'd hoped, and more. I knew after reading a few reviews that I wanted to avoid San Jose and get out into the countryside.
Normally I like exploring big cities, but in Costa Rica, I went for something different, since after all most people go there for the nature! I ended up settling on Casa Amanacer, a vegetarian bed & breakfast in San Ramon, about an hour from San Jose. Not only was the setting breathtaking, with a view of the mountains from the garden in front of the house (where I spent many hours reading, relaxing and eating!), but the owners were amazing. I was invited to yoga (one of the owners teaches a class in San Ramon), fed amazing homecooked food (they had no trouble accommodating my vegan diet), and generally treated as part of the family. I was the only guest for much of my stay there, and I ended up eating with the family, playing with their dog and their children (and their bunnies, who inhabit the garden!), and even joining a family day trip to a nearby volcano/hot springs. It was, by far, my favourite place I've ever stayed.
The view from the garden: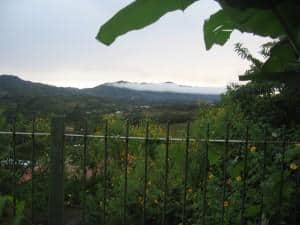 Sunset over the garden: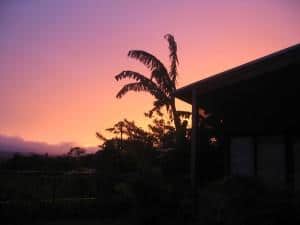 Unusual tree that I spotted on a trek through a cloud forest: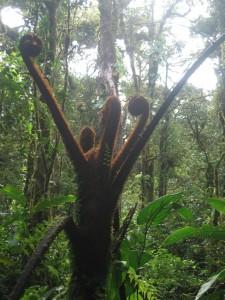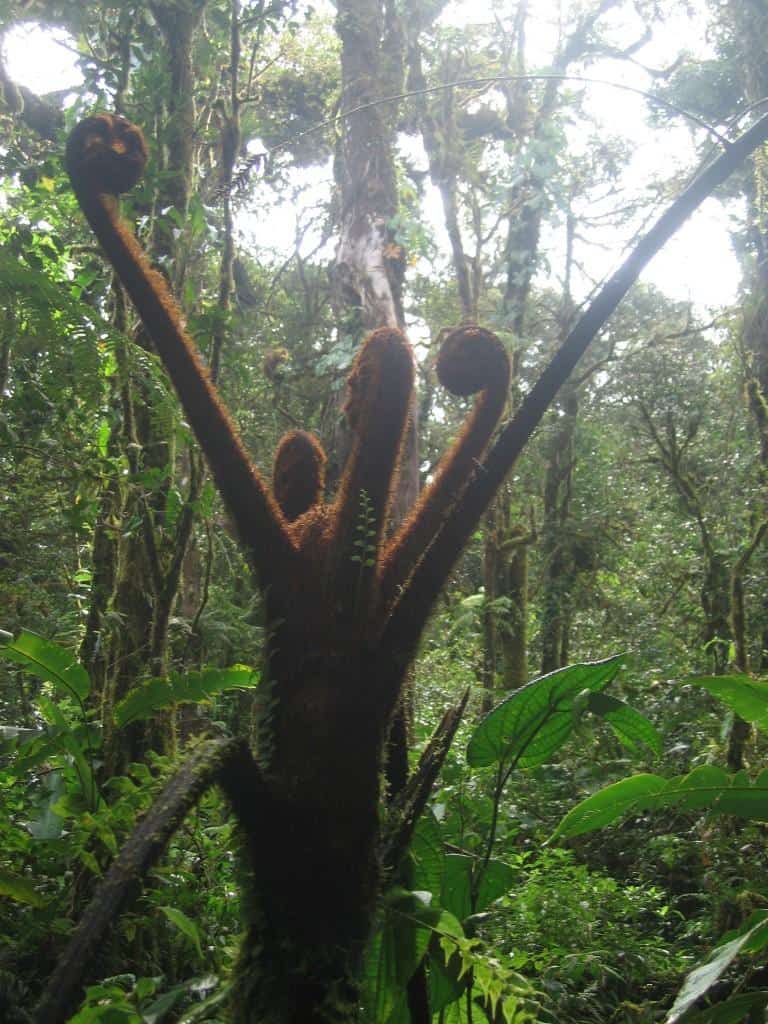 One day I was invited to join the family for breakfast in town. They took me to a small local cafe run by refugees (I believe they were Nicaraguan), who were really friendly and who showed us loads of pictures of them from when they met Brad Pitt and Angelina Jolie. They also served one of the best breakfasts of my life, gallo pinto. It means 'painted rooster' and is a common breakfast dish in Costa Rica. It's refried rice and beans, but don't be fooled by the description into thinking it's your average, boring, run-of-the-mill rice and beans. It is fantastic, thanks to the addition of a special Costa Rican sauce called Salsa Lizano. Salsa Lizano is sort of similar to Worcestershire sauce, but different. And amazing. They served the gallo pinto with a simple fresh tomato salsa, tortillas and fried plantains.
I decided I wanted to recreate this dish the minute I returned to London. However, it took me two years to do so because first I had to source Salsa Lizano, which is not that easy to come by outside of Costa Rica, especially not in London, where Central American shops are few and far between… In the end, I asked my parents to order some online in the US and send it over here. I'm still looking for a Salsa Lizano source here! Luckily I've got enough stockpiled to last me for awhile.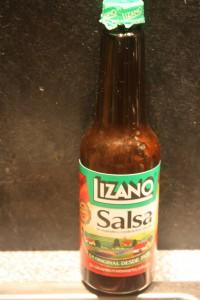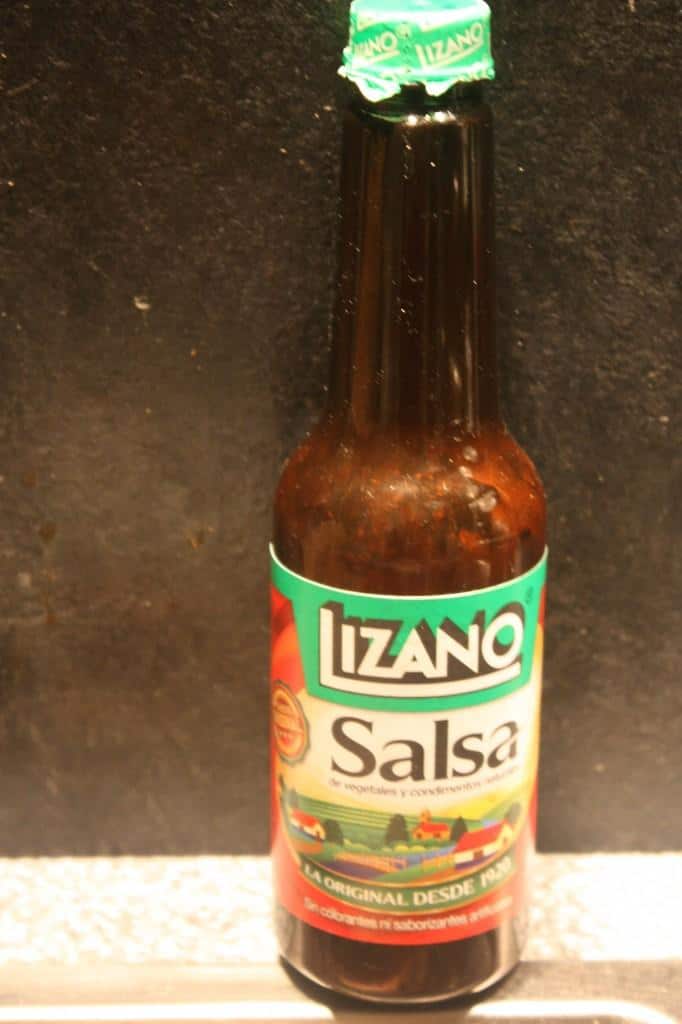 Gallo Pinto
Makes 4 servings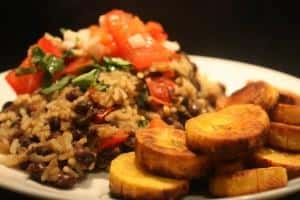 Ingredients
2 cups day-old cooked black beans (I cooked them from dried — after soaking 24 hours, I simmered them with garlic, onion and cilantro until they were well cooked and soft)
2 cups day-old cooked white rice
1 tbsp vegetable oil
1 onion, chopped finely
3 cloves garlic, minced
1 red pepper, diced
Dash of salt and pepper
6 – 8 tbsp Salsa Lizano (Edit: Just found out Salsa Lizano is owned by Unilever, which tests their body care products on animals. If you don't want to use Salsa Lizano, you can substitute a vegan Worcestershire sauce of your choice.)
1/4 cup chopped coriander, plus more to garnish
Fresh tomato salsa (I used a mixture of 4 chopped plum tomatoes, 1/2 chopped onion, 1.5 tbsp chopped coriander, and juice from half a lime)
Instructions
Heat the oil in a saucepan over medium heat. Fry the onion until it goes translucent, then add the garlic and red pepper and cook until garlic is browned. Add the beans (with any liquid drained off if using canned), the salt and pepper, and the Salsa Lizano and cook for 3-4 minutes. Add the rice and chopped coriander and stir to mix, then cook for another minute or two.
Serve with fresh tomato salsa and fried plantains, if desired.