Happy Halloween!  This post isn't Halloween related (although yesterday I made colcannon, which is traditionally served on Halloween in Ireland).  I'm continuing with my Vegan Mofo theme of 'Places I've Been', where I make a dish I had or wish I'd had in each place I've been.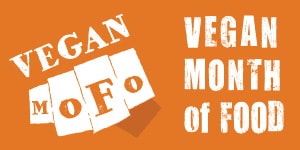 A few years ago we went to visit some family friends in Poznan, Poland.  It was a really great experience for a number of reasons: Poznan is not the most touristed city in Poland, so it was an interesting view on Polish life without so many tourists, plus we got to stay with locals so they showed us a different side of life than you would see as a tourist staying in a hotel, for example.  It's always best to stay with locals!  Our friends were great hosts, and showed us around their city with pride.  They also fed us way too much, as they wanted us to sample just about every local dish available.
They showed us the colourful city centre: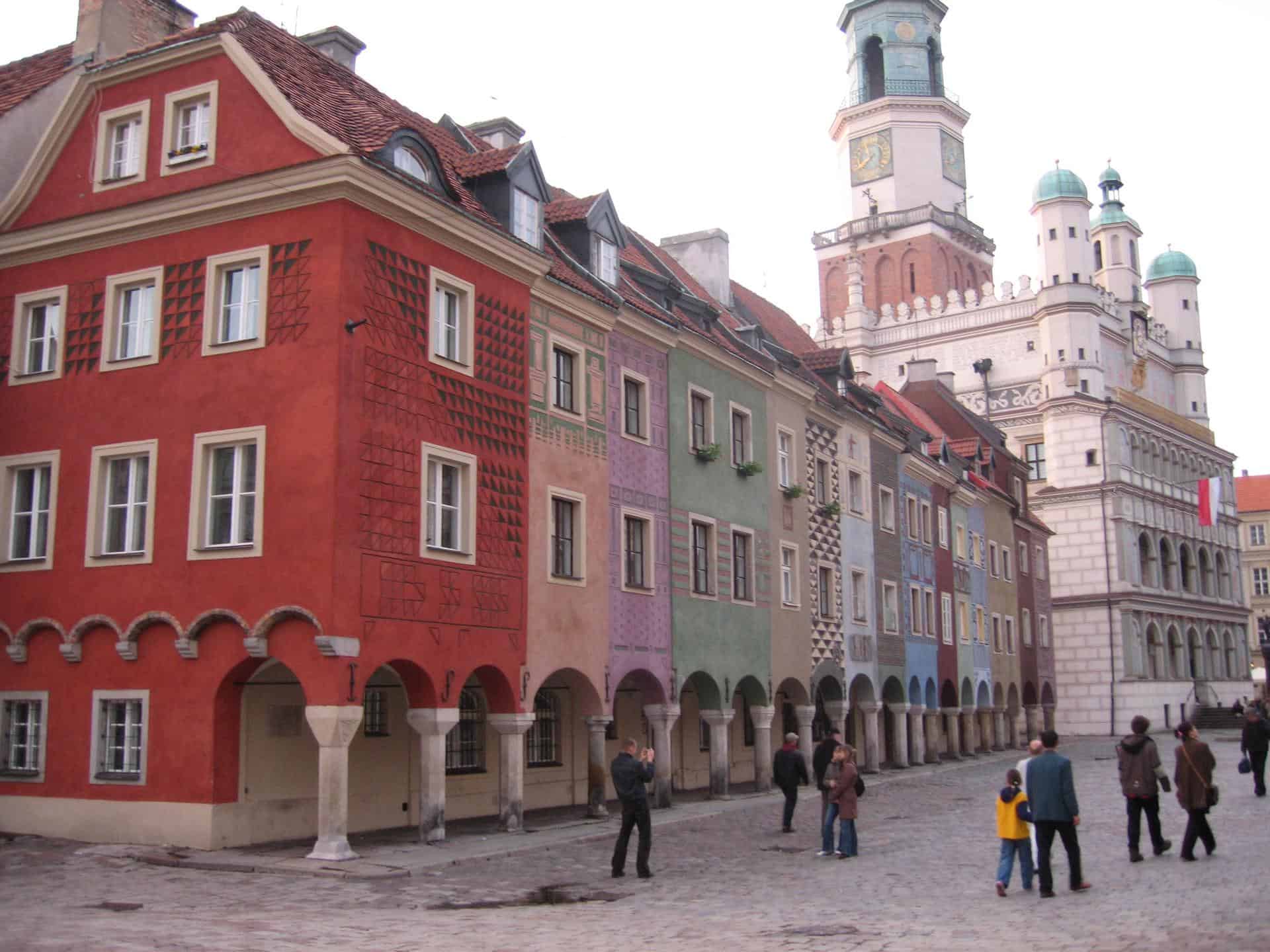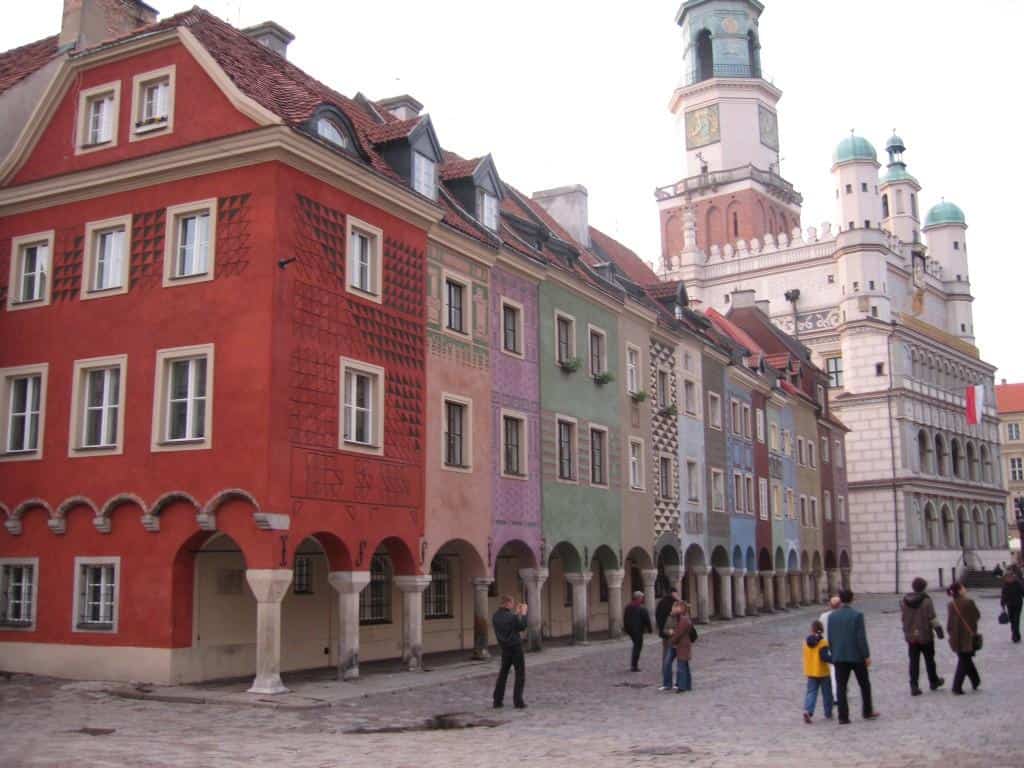 They also showed us archeological ruins: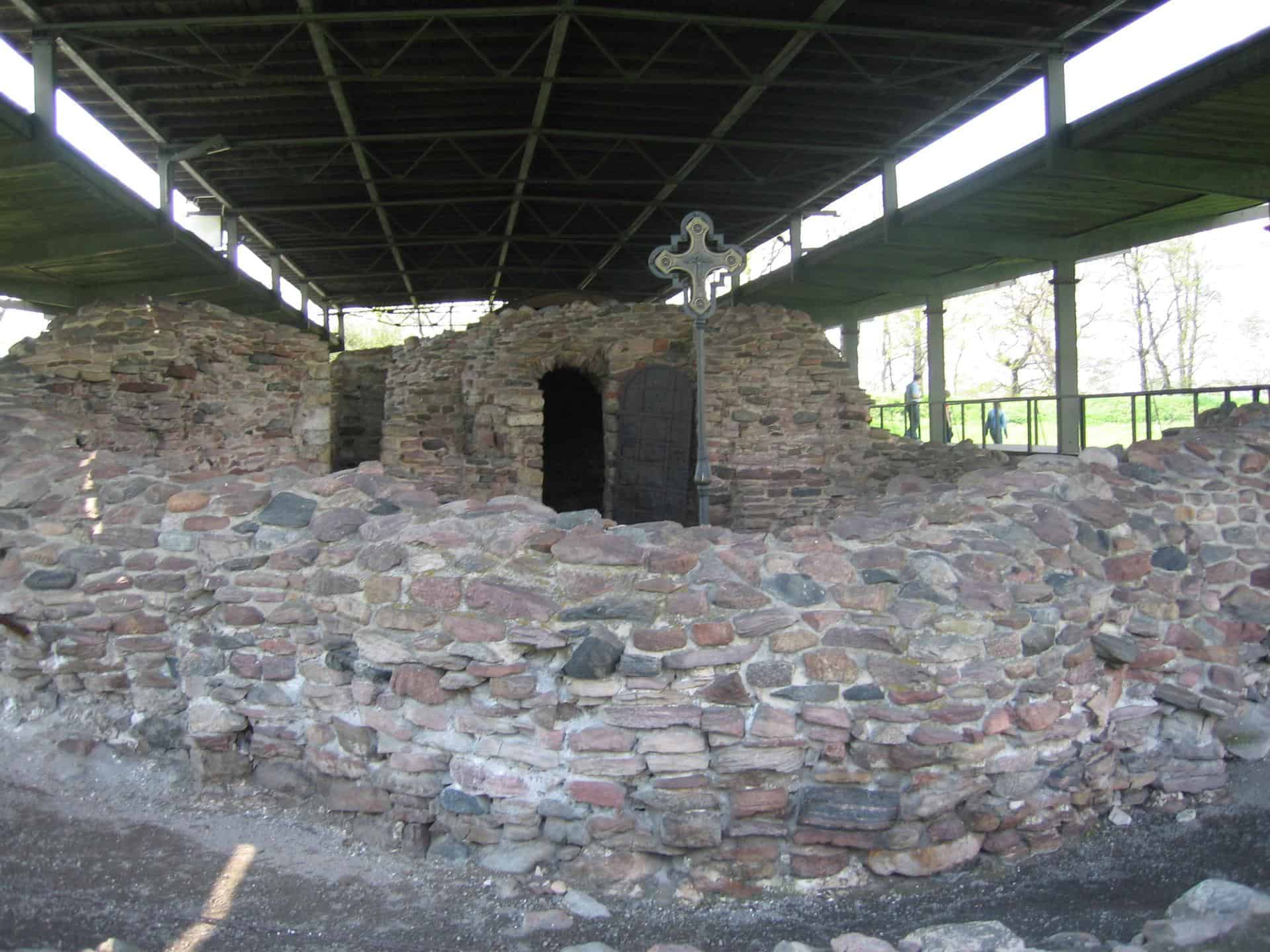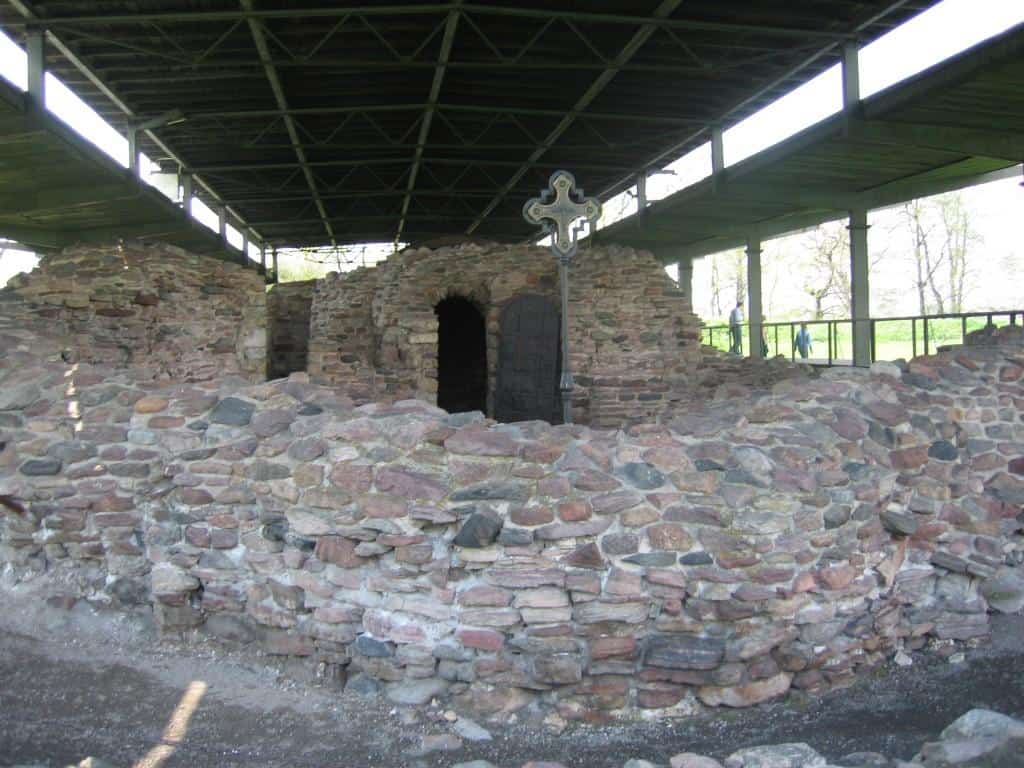 And gave us a LOT of vodka ;)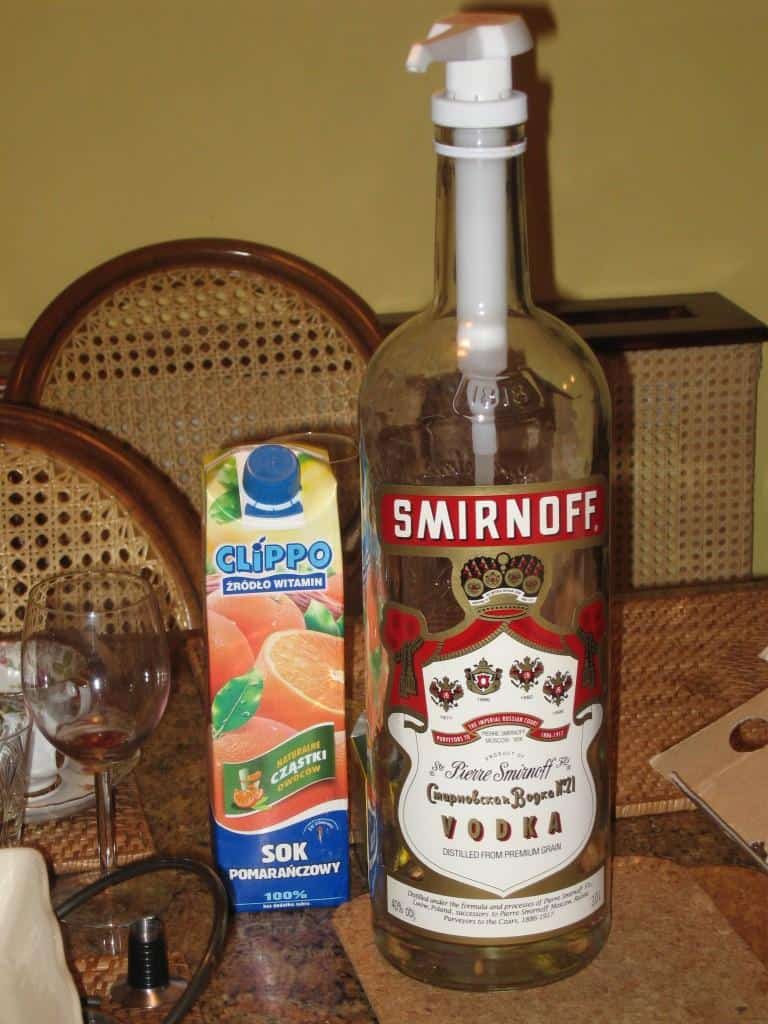 One night we went out for dinner and an opera.  We went to one of their favourite restaurants and had cheese and potato pierogi (this was in my pre-vegan days), plus borscht.  The pierogi were amazing and I've wanted pierogi a few times since then but for some reason they always struck me as difficult for some reason.  It turns out they're not more difficult than ravioli, which I've also made.  And they were well worth the effort!
Pierogi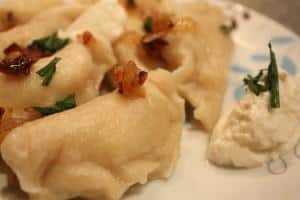 Makes around 15 pierogi
Ingredients
1 lb potatoes, peeled and diced
100 g shredded vegan cheese
2 tbsp nutritional yeast, optional
1/2 cup warm water
1.5 tbsp vegetable oil
1/4 tsp salt
1.5 cups flour
Onion, diced
Vegan sour cream
Chives, chopped (optional)
Instructions
Bring a large pot of water to boil, and boil the diced potatoes until they're tender.  Remove the potatoes from the boiling water and mash them in a large bowl.  Add the cheese and nutritional yeast and mix until melted.
Mix the water, oil and salt in a large bowl.  Add 1 cup of the flour and mix.  Add the rest of the flour and knead with your hands until the dough is pliable.
Roll out the dough until fairly thin, but not see through.  Using a large 3-4inch cookie cutter or glass, cut around 14 circles out of the dough.  Add a small amount of the potato-cheese filling to each dough circle, then fold over and pinch the edges shut to form a crimped edge.
Bring a large pot of water to boil.  While the water is coming to a boil, heat a tablespoon of vegetable oil to a frying pan or skillet over low heat.  Add the chopped onions and caramelise them by cooking over low heat for half an hour or more, until they reduce and caramelise.
Once the pot of water is boiling, add the pierogi, 6 or 7 at a time (careful not to crowd the pot) and cook them.  When they float, they're done!  Serve them topped with caramelised onions and with a dollop of sour cream and chives for dipping.