I am so ready for summer. Are you? Summer in London is unlike any I've experienced elsewhere. It's full of ups and downs, and far too much rain and clouds – but when the sun comes out, the city explodes with grateful people. Parks overflow with kids kicking around a soccer ball, crowds spill off of pub sidewalks and into the street, and people get skin – loads of it – out. My first summer here I was shocked to see a topless sunbather in the park near my house, but now I appreciate how excited everyone is to see the sun. The mood of the city changes completely, and you can't help but feel happy, too.
London doesn't get overly hot, and as a result, few places have air conditioning. This means that on the hottest days, my flat turns into a humid, sticky mess and the last thing in the world I want to see is a blue gas flame in my oven. On these days, I leave the oven off and reach for the big salad bowl instead. I've written before about my all-time favourite salad, my recipe for Caesar salad, and my favourite side dish, a cannellini-artichoke salad with orange-miso dressing.
Now I have a new salad to throw into the mix, thanks to my friend Scar, who sent me this recipe off her blog with words somewhere along the line of "you have to try this salad". She was right, and this one is a new favourite. I think I've made it nearly every week in the last month (although part of the reason behind this frequency was my various attempts at getting a good picture of this salad – guys, this is not a pretty salad, but it is tasty!). This one involves turning on the hob to cook the quinoa – but I think I will leave the quinoa off this salad on the hottest days of summer. I made some adaptations, as usual, to the original recipe – swapping mixed salad leaves for cabbage (because I like it better), adding tomatoes (because they are delicious) and cashews (which were in the original recipe, but I didn't toast them, because I was too lazy).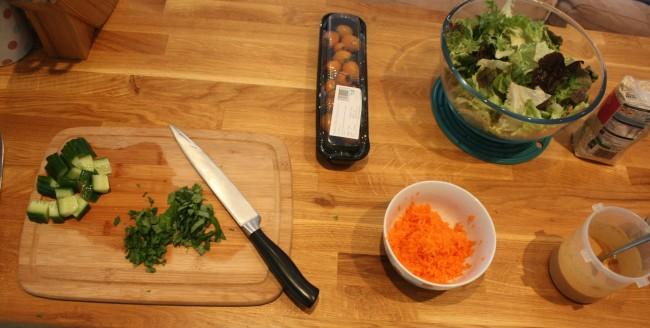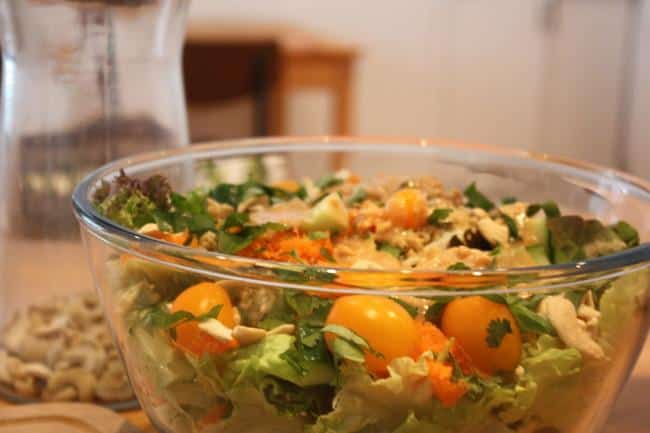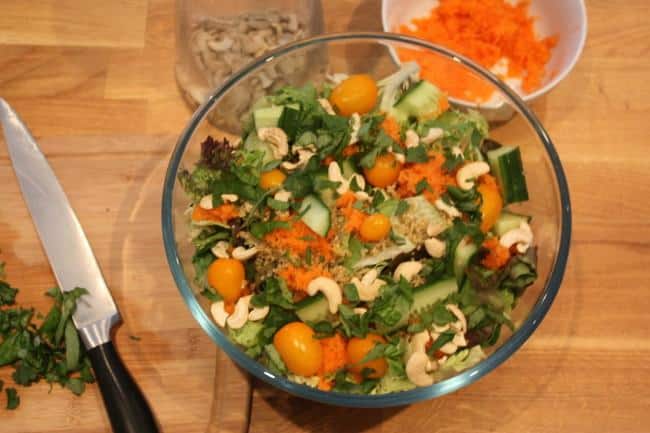 Asian-Inspired Salad with Peanut Dressing
Adapted from Scar's nutty quinoa salad recipe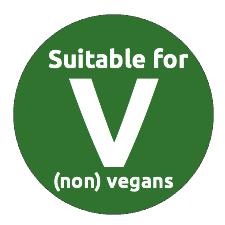 Serves 2
Ingredients
250g mixed salad leaves
Handful of cherry tomatoes
1/2 cucumber, diced
1 carrot, grated
2 tbsp cashews
1/2 cup dried quinoa, cooked
1 tbsp chopped fresh coriander (cilantro)
2 tbsp chopped fresh basil
1 avocado, diced (optional)
Creamy peanut dressing, recipe below
Instructions
Place all ingredients in a large salad bowl. Top with dressing and mix to combine.
Creamy Peanut Dressing
Ingredients
3 tbsp peanut butter
3 tbsp water
1 tbsp soy sauce
1 tbsp rice wine vinegar
1 tsp toasted sesame oil
Pinch garlic powder
Pinch ginger
Splash of hot chilli sauce, optional
Instructions
Mix all ingredients together, making sure you mix the water in thoroughly to thin down the peanut butter and form a salad dressing-type consistency.