This post may contain affiliate links (see full disclaimer here). This means if you make a purchase after clicking, I may get a small percentage of the sale, at absolutely no extra cost to you.
The best vegan books have changed lives. Moreover, they've saved lives. So, I decided to ask vegan bloggers what their favourite vegan book is — what books transformed their lives. Below, you'll find a list of books on a variety of subjects, from vegan children's books to a vegan starter guide, from books by vegan athletes to books on intersectionality, representing the breadth and depth of the vegan movement.
What you won't find are cookbooks because there are plenty of lists of those around. (I have a separate guide to the best vegan cookbooks here.)
These books deserve a list of their own.
Whether you're interested in learning more about the environment, health and nutrition, fashion or travel (from a vegan perspective, of course!), find the top vegan books below.
I've linked to where you can buy them as a paperback/hardcover or Kindle, if you prefer reading vegan ebooks) They also make great gifts! If you need more inspiration, see my vegan gift guide here.

Best vegan books for beginners
If you're interested in going vegan but not sure how to start, good vegan books can help you make the transition. Or if you're a new vegan, books like these can keep you going if you run into problems. Below are some of the best books for going vegan. From learning the why's of a vegan lifestyle to simple tips on how to make vegan food, these are the best vegan books to read for beginners.
(If you want extra guidance on going vegan, I highly recommend Brownble's course The Roadmap, which will guide you through absolutely everything you need to know. Learn more here.)

From Veganuary, the organization promoting going vegan for the month of January, comes this how to be vegan book.
Veganuary has become one of the most successful vegan campaigns of recent years, with 3 million people saying they'd take part in 2019 (compared to 3,000 signups in 2014 when the campaign launched).
Veganuary has a lot of experience in guiding people to become vegan, so as you'd expect, How to Go Vegan is full of practical advice and information on everything from why to go vegan, to how to be vegan at home, while out and about and info on vegan nutrition and meal plans, making it one of the best books on becoming vegan.
Click here for more information.


Nominated by Ashley of Wild Hearted
As a vegan who changed her meat and dairy eating ways after 29 years without an epiphany or some crazy story to tell, I sure have gorged myself on
vegan documentaries
and literature since that overnight change three years ago. There are so many good books covering all the different aspects of veganism – the health aspects are covered from all angles and there are great books covering the ethics behind veganism.
When I was housesitting for a friend in Asheville, I picked up her copy of
Vodka is Vegan
by Matt Letten and Phil Letten, aka The Vegan Bros. It's such a quick and light read that will possibly change your mindset. If you're not already vegan, it may change your mind. If you are, it may change your outlook on how to approach non-vegans. I've gone through phases – the not wanting to make any waves vegan, the stereotypical angry vegan, and everything in between. The Vegan Bros challenge you to approach your veganism and activism in a different way that they almost guarantee will up the vegan count.
Click here for more information.


If you're looking for concise books about being vegan, The Little Book of Veganism is a quick read and easy to understand guide.
One of the best books for becoming vegan for those who want a short read, The Little Book of Veganism will remind you of the reasons for going vegan, as well as provide you with concise tips on all aspects of a vegan lifestyle, from food to fashion and vegan living.
Click here for more information.

If you're trying to go vegan and looking for the best vegan resources, as well as the books above, I highly recommend Brownble's The Roadmap, a course on going vegan and making more vegan choices. It's highly detailed and practical, and will you can get additional and more personalized support if you need it. Click here for more information.
Books on ethics
These are, in many cases, the books that will make you go vegan. These best selling vegan books cover the ethics of animal agriculture, global food scarcity, the environmental impacts of eating meat, oppression, race and more.

Nominated by Robb Masters
Why on earth is a white guy reviewing a book on "Black Veganism from Two Sisters"? How relevant could such a book possibly be to me? (Or my opinion be to you!)
While at least some of Aphro-ism seems to have been written with a Black vegan audience in mind, every word still holds immense value for those who may not identify as both Black and vegan — or even either. Whether it was Aph Ko's insights on the benefits of embracing confusion, or Syl Ko's observations on the dangers of rushing to act, each chapter proved to be one of the most profound essays I'd ever read. Until I read the next one…
With so much information packed into each essay, Aphro-ism doesn't always make for light reading. But it's worth persevering. At a time when so many advocates who do not experience a particular human oppression feel entitled to make superficial and counter-productive comparisons between that oppression and the oppression of nonhuman animals, Aph and Syl Ko's nuanced analyses of the links between speciesism, racism, sexism and more, and their conclusions on what this means for our advocacy, make for an essential read for any vegan advocate.
If there was one book that I could download into every vegan's — no, every human's — brain, it would be Aphro-ism. But you'll just have to download it into yours the old-fashioned way.
Click here for more information.


Nominated by my parents
'It was important enough that it changed my life. And yours, if you think about it,' my mom told me when I asked her about Diet for a Small Planet.
The year was 1976, not eating meat was still considered a bit radical and weird, and my dad picked up a copy of this book. He had been experimenting with eating healthier for awhile (e.g. cutting out sugar, buying a juicer) but this book made him reconsider meat, and from a global health perspective.
In Diet for a Small Planet, Francis Moore Lappe advanced the argument that meat consumption was unsustainable for the planet and the population, given the amount of resources (grain, water, energy) it takes to farm livestock. According to Wikipedia, this was the first time a major publication had shown the environmental impact of meat consumption.
According to my parents, it was the first time they had heard this, and it changed their lives forever. My dad read the book, went vegetarian, and almost immediately passed on a copy of the book to my mom, who went vegetarian then too. When they had me a little over a decade later, they raised me as a vegetarian. Then in 2008, I decided to do the slightly radical and weird thing (at that time!) and go vegan.
So even though I've not read it (but I just might after writing this post), Diet for a Small Planet changed my life, before I was even born.
Click here for more information.


Submitted by Nava of Yum Vegan Blog
Eating Animals by Jonothan Safran Foer is such a life changing book because it opens your eyes to the realities of the animal industry. The book shows you what the industry looks like for each animal product on the market, taking you to factory and family farms alike. It also explores the terms "free range", "organic", and "cage-free" and what they really mean. The book is one of the most comprehensive looks at the animal industry that I've ever read.
After reading this book I could never look at animal products the same way again. I was already tentatively vegan when I began reading it, but by the end animal products didn't even really seem like food to me any more. The insane amount of suffering, even to animals that are just collateral damage, could no longer be justified in my mind by cravings or by happy pictures painted by the animal industry.
I would strongly recommend reading this book if you are on the fence about veganism, need some more motivation, or just want to be able to argue with the vegan-haters from an extremely educated standpoint.
Click here for more information.


Nominated by my friend Maria
When I told a few vegan friends over dinner that I was writing this post, my friend told me I had to include The Sexual Politics of Meat, which she hasn't even finished reading yet but says she can tell already it's an important book. This echoed the sentiment of many people who've read this book — and it's gone onto my own reading list now.
The Sexual Politics of Meat: A Feminist-Vegetarian Critical Theory (first publishedi in 1990, with a 25th anniversary edition published in 2015) is a book that explores the links between misogyny, masculinity and meat.
Readers say it's revolutionary and thought-provoking in showing the link between human oppression and animal oppression.
Click here for more information.

Best vegan nutrition books & health/fitness books
If you're interested in reading the best vegan health books, whether you're trying to find the best vegan nutrition book, or a vegan information book about running, these must read vegan books cover the categories of nutrition, health and fitness.
Nominated by Daniel of Layer Culture
Looking for new knowledge one day in the magazine section at the airport I came across a book titled '
How Not to Die
'. From a distance, I had to take a second glimpse at the captivating title. After flicking through a few pages, what did I do? I just bought it. I then started to read through the book during my 10-hour flight to Colombia.
One of the main takeaways I got from the book was the importance of eating plants. I had always eaten my greens and was taught to eat my '5-a-day' but by the time I got off the plane in Colombia, I was so inspired, I went on a hunt for fruits. If there's one thing you should know about South America it is that
Colombian fruit
is some of the most exotic that you'll find on the continent.
It didn't stop at the fruits though, I became sick of the sight of seeing and smelling meat been cooked, mainly fried, all over the streets of Colombia. It's safe to say that I had begun a new journey. From there on, I stopped eating animal products for almost 2 years and while no longer fully plant-based, now I eat fruits every morning before I eat anything else and regularly flick through my notes from the book every now and again for new inspiration.


Nominated by Ania from The Travelling Twins
Despite a diet of meat and carbs, my running was getting no better. I came across a book – "Born to Run" – where I learnt about barefoot running, about quinoa and Scott Jurek. Scott is a vegan ultramarathon runner, and he also wrote a book: "Eat and Run."
It took me over five years to read "Eat and Run" since the moment I heard about it. During those years, I was experimenting with my diet – trying vegan, going on a juice diet, going back to meat. I did my first triathlon as a vegan diet and got my best results, but I was still struggling with the idea of running without eating animal protein. My whole belief system had been built on the knowledge that a body needs more than vegetables.
One day I found myself listening to "Eat and Run" as an audiobook while running. Besides the story of his diet and his achievements, the author describes his path to becoming a vegan. He discusses the constant echo chamber of cultural prejudice in favour of animal products and what they must surely contribute. He acknowledges the struggle to listen to what your own body is telling you, in an environment where family and peers are saying the opposite.
By reading "Eat and Run" I finally realised that becoming a vegan is a process about the interaction of diet, mind and body.
Click here for more information.


If you'd like to learn more about vegan nutrition, then look no further than this vegan and vegetarian nutrition book by registered dietitians Ginny Messina and Jack Norris. It's one of the best books for new vegans who want to understand vegan nutrition.
Vegan For Life is one of the top books on veganism and one I'd recommend to all new (and old!) vegans who want to learn more about nutrition. Rather than rely on the internet for information and misinformation, go to the experts. Messina and Norris have studied human nutrition and veganism for years, and only make claims on a scientific research-backed basis.
Whenever I have a question about nutrition on a vegan diet, I always head to Messina's website, The Vegan RD, first.
Don't miss the Vegan for Life book if you need a primer or to brush-up on your knowledge of B12, iodine and other key nutrients. One of the top vegan book recommendations.
Click here for more information.

Vegan childrens books
Want to share the vegan message, in a child-friendly way? Ruby Roth writes vegan children's books, which my friends with kids say are popular with their children.

Ruby Roth's Vegan is Love is suitable for ages 7-10. Author and illustrator Roth has other books, including That's Why We Don't Eat Animals (6-9 years old) and V is for Vegan (3-7 years old).
In Vegan is Love, Roth explores the gamut of vegan choices, from avoiding animal products and products tested to animals to avoiding zoos and circues.
Click here for more information.

Vegan lifestyle books
Looking for great vegan books in the lifestyle genre? The best plant based books in lifestyle cover everything from minimalism and travel.

That one's mine! It feels a little boastful to include my own book on a list of the top vegan books, but it's the only vegan guide book I know of that doesn't cover a specific city or region, but teaches you how to travel as a vegan anywhere. For new (or not-so-new!) vegans, it will show you how to find vegan food and make vegan connections anywhere in the world.
But since I can hardly comment on my own book I'll leave you with these words, published on Live Kindly's 19 Must-Read Vegan Books and Cookbooks: 'this nifty manual offers invaluable advice on how to trek the world as a plant-based eater. Filled with useful tips on where to eat, where to shop, and how to meet similarly minded people, the book takes the stress out of being a vegan traveler.'
Click here for more information.

Nominated by Katy of Learner Vegan
The Minimalist Vegan is a simple guide on why and how we should live with less physical goods and more compassion. Despite some impressions, following a vegan lifestyle isn't necessarily low-impact and minimalist. We have a growing number of vegan brands and products, some laden in plastic, cheaply and poorly produced, or just unnecessary.
So what can vegans do to live in a more conscious way? This short book is a great start for those looking to change their mindset around consumption, and includes thoughts on gratitude, buying habits, and finding happiness without material goods.
I found this book to be a fantastic introduction to living life in a more simplistic way! The concepts about minimalism are explained in an easily understandable way – great for somebody new to the topic like me. I've been able to implement many of the thought processes into everyday life, such as starting a gratitude journal and using multi-purpose items. I particularly enjoyed the section around not feeling guilty around purchases and not needing to change every aspect of your life at once.
Minimalism is becoming increasingly popular, and important for the health of our planet, so it's great to see the vegan world embracing it too. I'm certainly making a start!
Click here for more information.

Pin this for later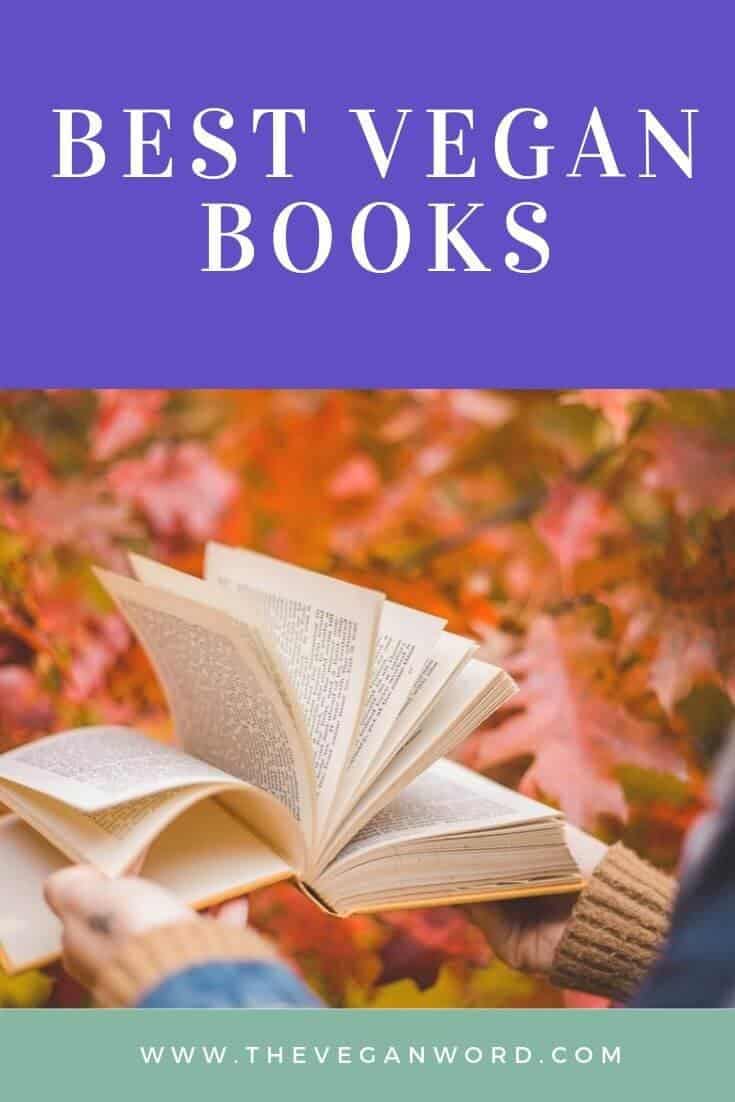 Looking for more inspiration and to learn more about vegan issues? Check out my list of the best vegan magazines here!
Find more vegan product reviews here.
As an Amazon Associate I earn from qualifying purchases.