My theme for the month of Vegan Mofo is 'Places I've Been', and I'm picking a different country I've been to for each post and recreating a dish I had there, or making a dish I wish I'd had there.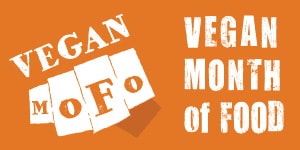 Today's country is Argentina.  I spent a month in Buenos Aires a couple of years ago, when I was travelling around the world.  I rented an amazing apartment, and explored the city, with its beautiful colonial architecture and really amazing graffiti, which I was really impressed with.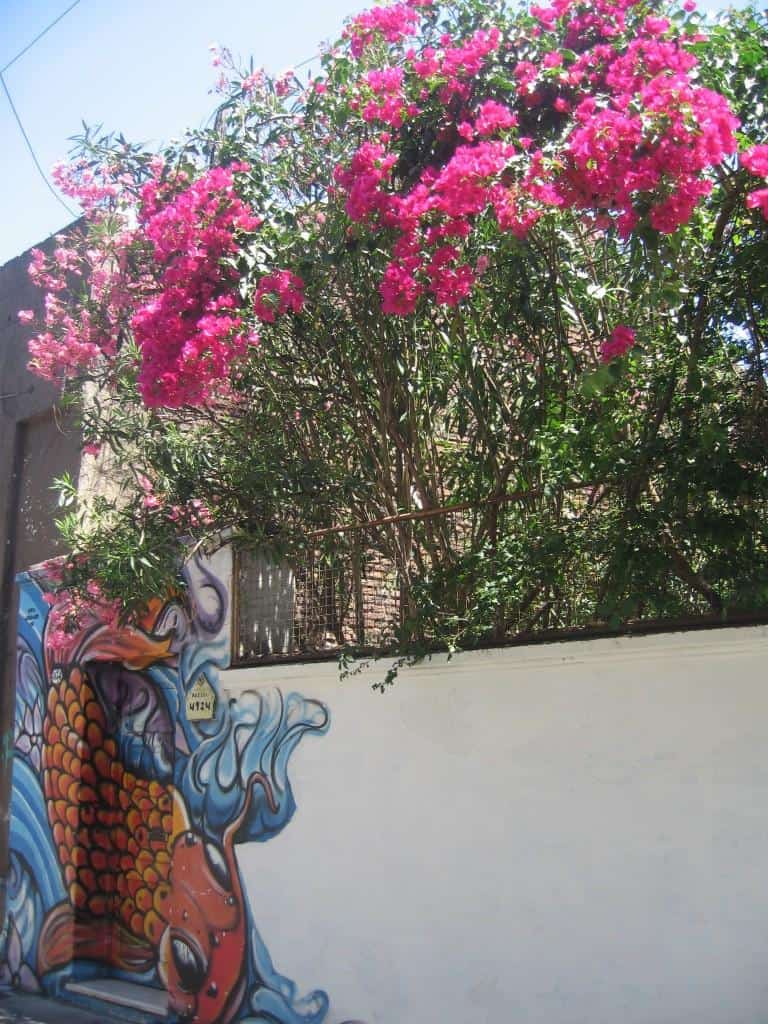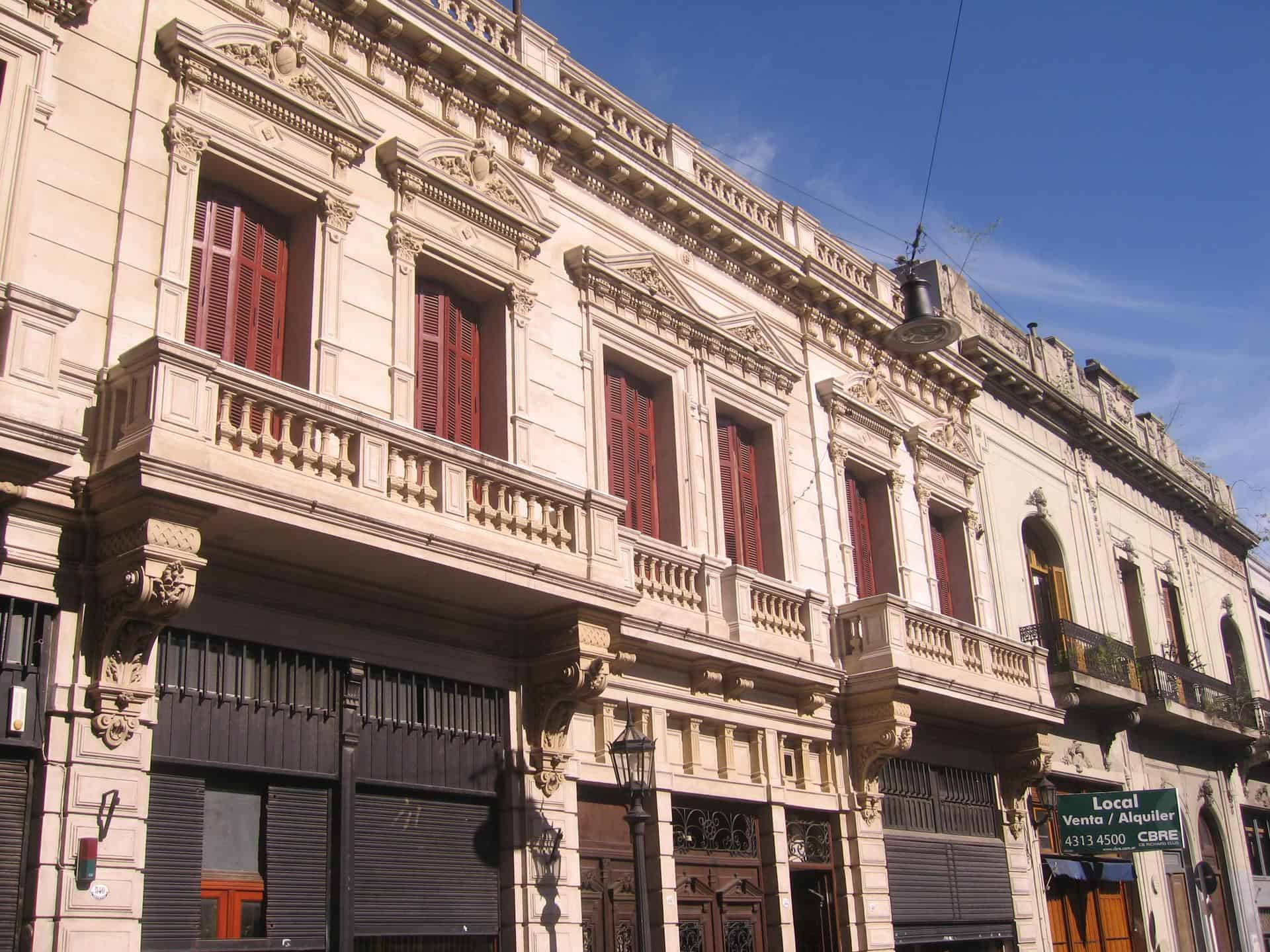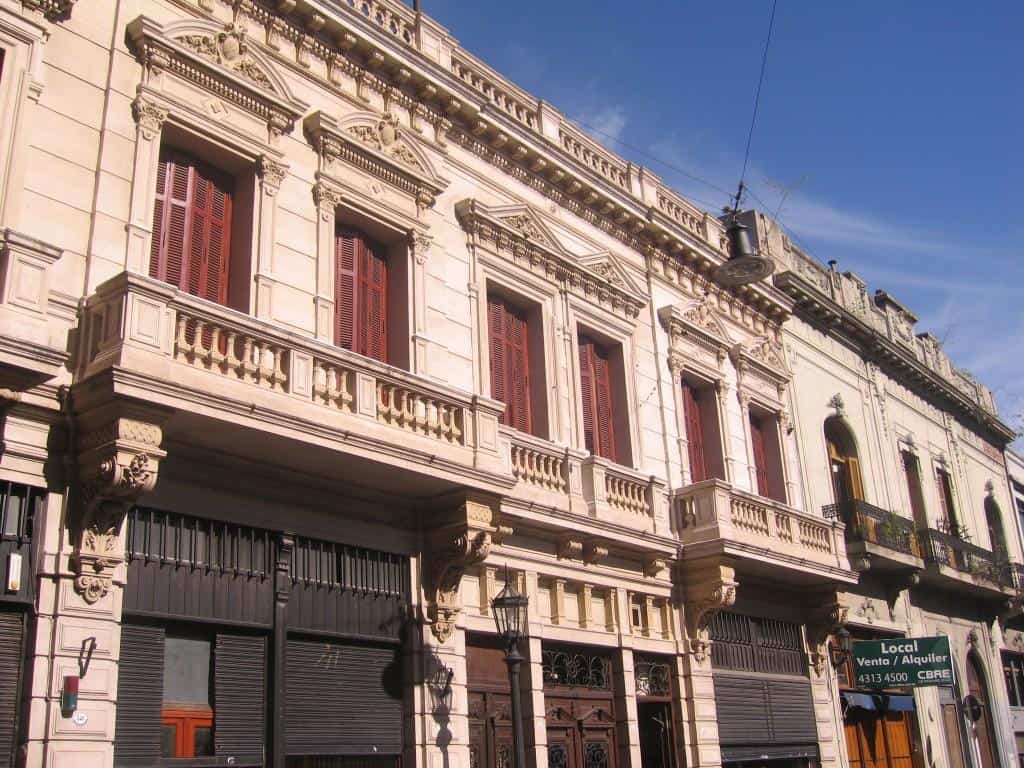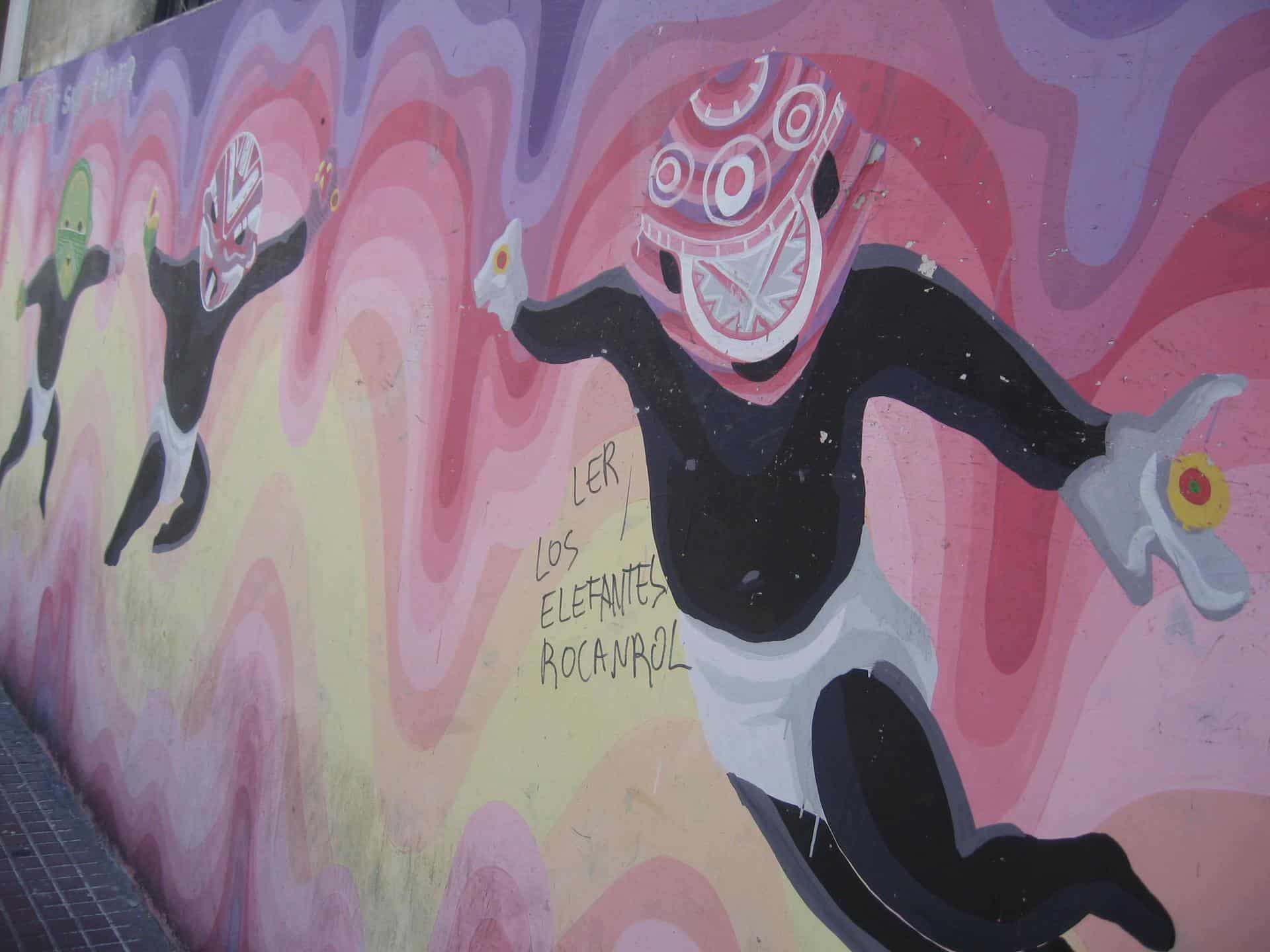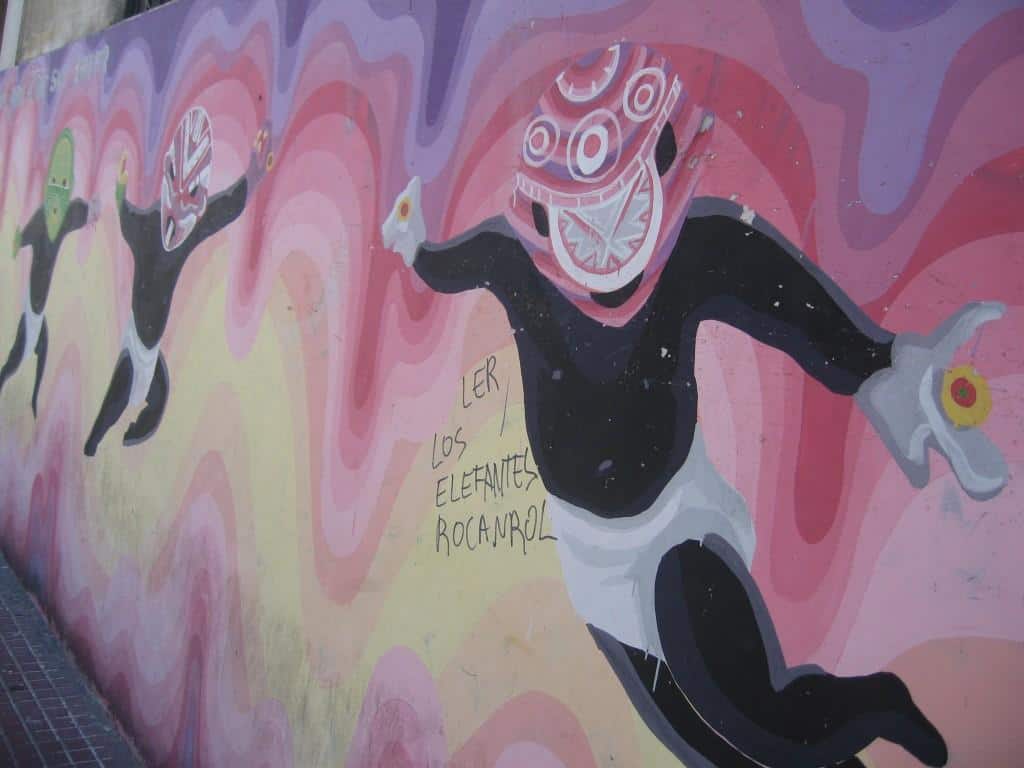 I mainly cooked for myself in my apartment, and ended up eating mostly Italian food.  A lot of Argentina's population is of Italian descent, so a lot of Argentine cuisine is Italian-influenced.  Argentina is not known for its vegan food, but there's a growing number of vegetarian restaurants in Buenos Aires.  Although I'd heard all about the national obsession with steak and other meats prior to going, I didn't realise quite how big meat is in Argentina until I set foot in the supermarket for the first time — nearly a third of the store was taken up by the meat section!  There were only two kinds of beans on offer — cannellini and chickpeas.  Luckily I like both, and I like vegetables and leafy greens so I was able to base a lot of meals around those components, along with pasta, polenta or faina (more on that in a bit).  One thing I loved was the ready availability of dandelion greens in supermarkets.
One food I missed out on, but heard about, was pizza a caballo, or horseback pizza.  Pizza a caballo consists of pizza with a piece of faina on top.  Faina (also known as socca in France and farinata in Italy) is a chickpea flour pancake.  It's called  faina in Argentina, and is so popular pretty much every corner shop sells faina mix.  (I wish I could get the mix in London!)  For my pizza a caballo recreation, I made my own pizza with homemade vegan mozzarella using Miyoko Schinner's recipe from Artisan Vegan Cheese (similar to this recipe from Miyoko Schinner).
Faina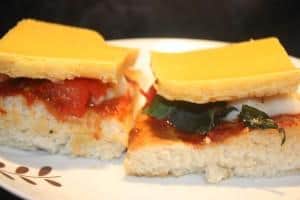 Makes 8-10 servings
Ingredients
2.5 cups chickpea/garbanzo flour (sometimes called gram flour, you can find it in Indian supermarkets or sometimes the Indian section of your supermarket)
1 tsp salt
7 tbsp olive oil
2 cups water
Instructions
Preheat the oven to 230 C.  Mix the chickpea flour, salt, olive oil and 1 3/4 of the water together, then leave to rest for 20-30 minutes.
Add the remaining 1/4 cup water and pour the mixture into a casserole dish or 12 inch roasting pan.  Bake for 8-10 minutes, until golden and slightly crispy on the edges.
Eat the faina on its own, like focaccia, or top your pizza with it to eat pizza a caballo, Argentine style!
I got a large jar of soya dulce de leche (a sweet, thick caramel-type spread) from Chinatown as soon as I arrived in Buenos Aires, and enjoyed it on toast, in my coffee, and in homemade alfajores (a delicious cookie sandwich, made with two vanilla biscuits with dulce de leche in the middle, usually rolled in toasted coconut shreds).  This version is made with coconut milk, to make it it thicker and richer, and is great in a latte (Starbucks used to do a dulce de leche latte), spread on toast or even just straight from the jar on a spoon.
Dulce de Leche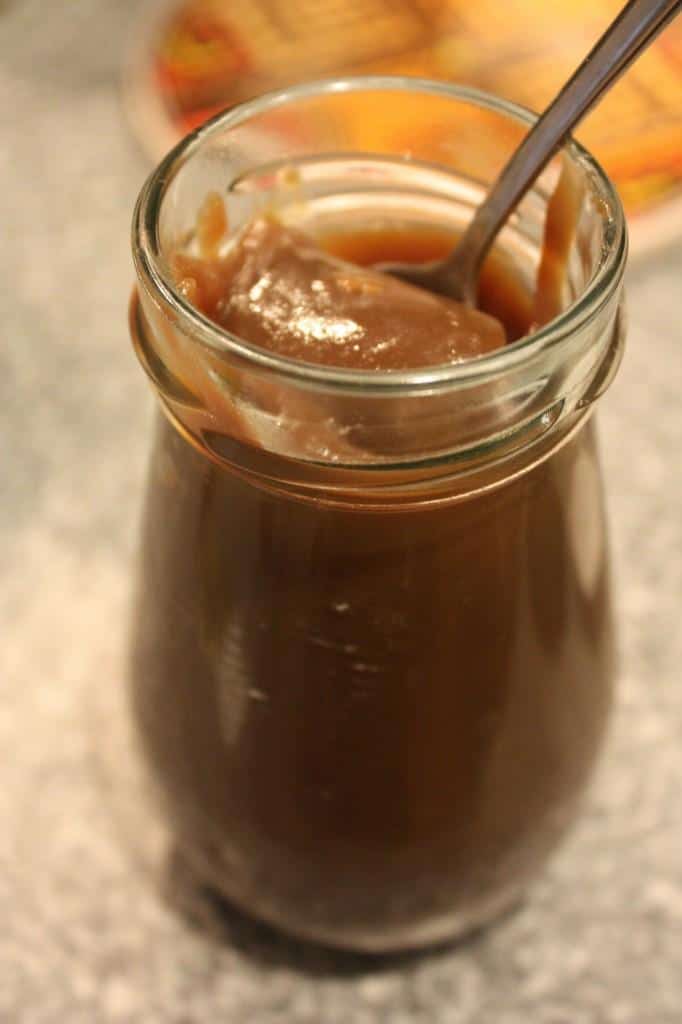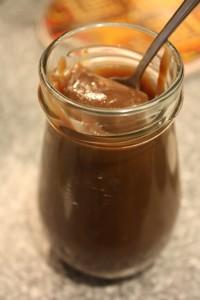 Ingredients
1 can coconut milk
3/4 cup soya milk, or other vegan milk
3/4 cup brown sugar
1.5 tsp vanilla extract
Instructions
Mix all the ingredients together until the sugar is dissolved in a saucepan and heat until boiling, then reduce heat to low and simmer for an hour or two, until the mixture is reduced.  You can reduce it as much as you want, depending on how solid you want the resulting dulce de leche, but I'd recommend reducing it to 1/4 of the original liquid.  It should be a thicker liquid, and will thicken once cooled in the refrigerator overnight.
Before cooking: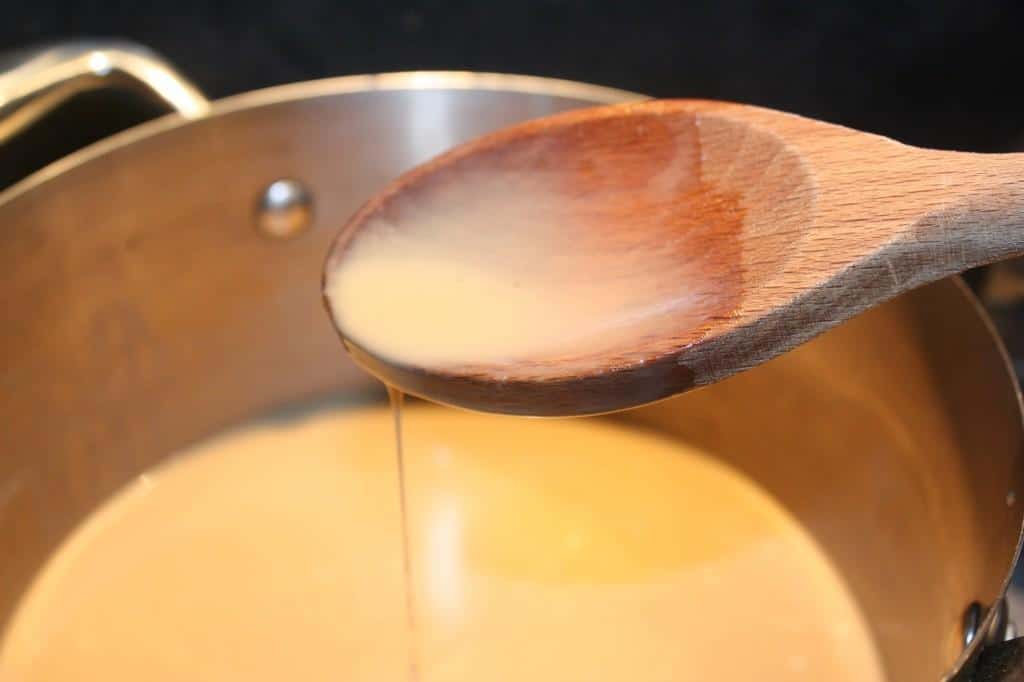 After an hour of simmering: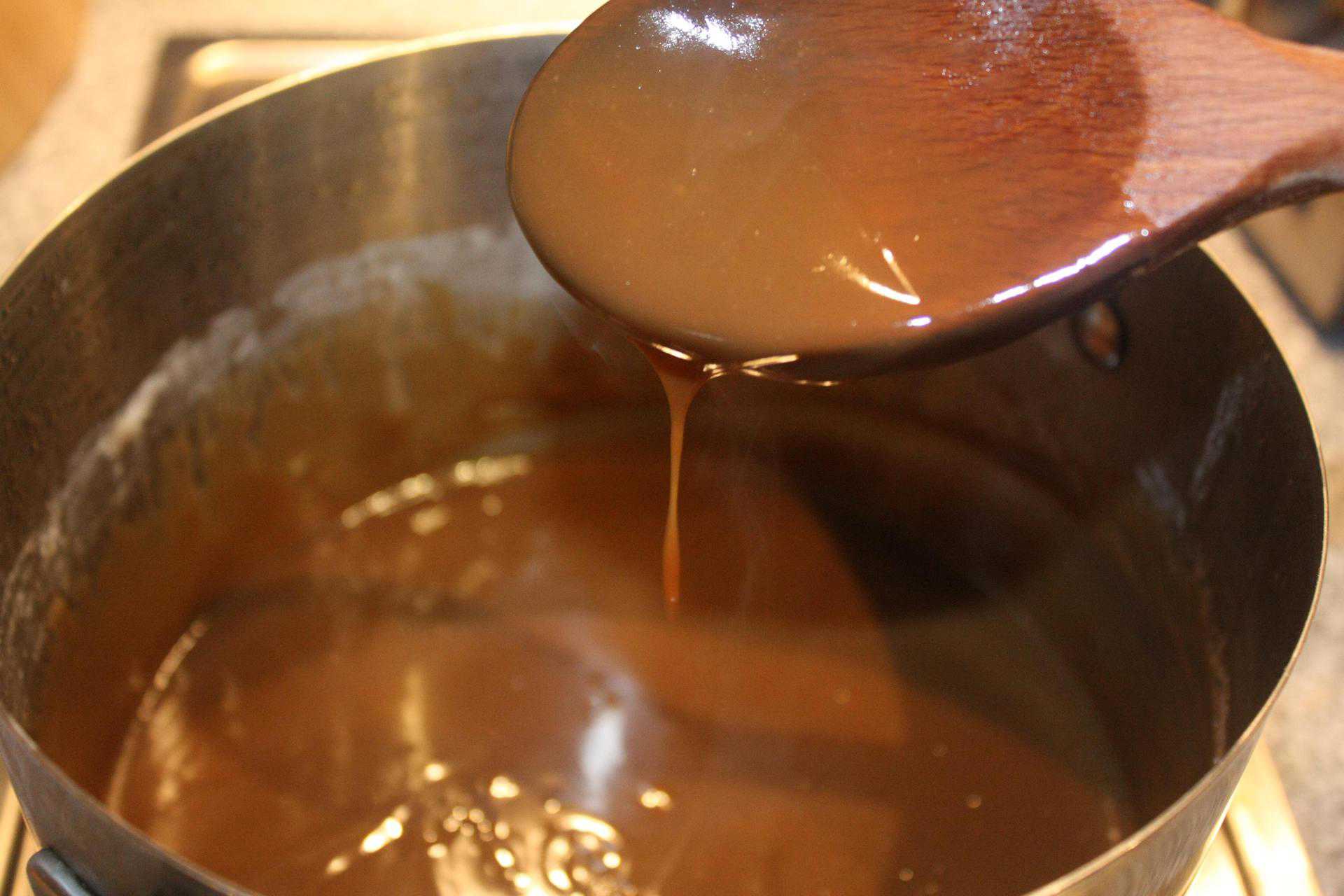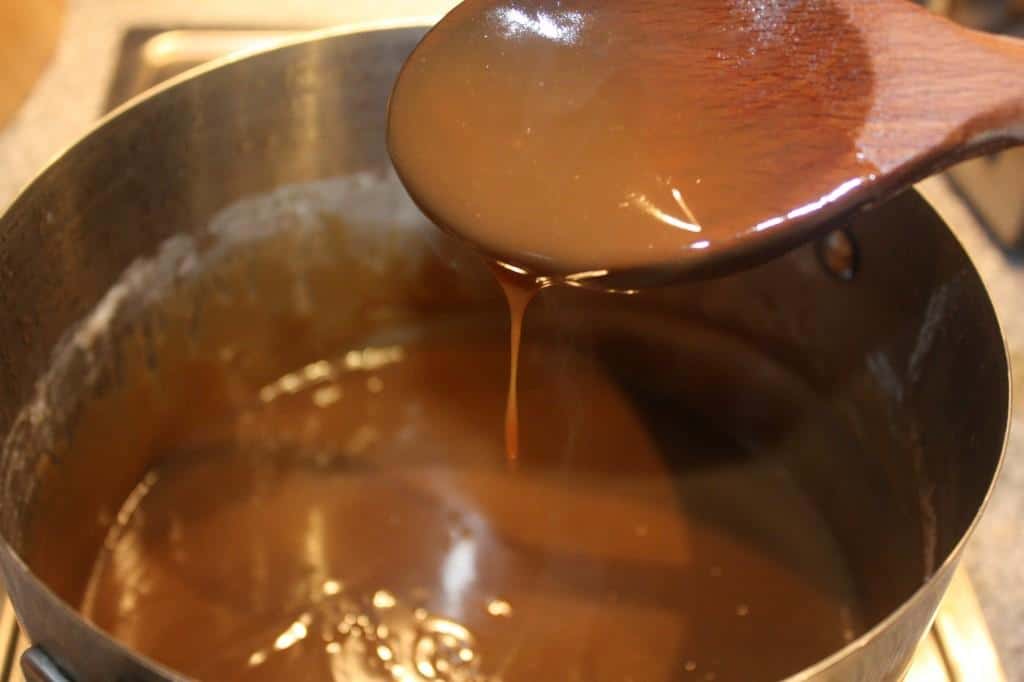 The next day, after being refrigerated overnight: