What happens when you mix yoghurt with a bunch of herbs, lemon and cucumber? It becomes a delicious dip or sauce!
"What's the big deal with tzatziki?" I always thought. It's just glorified yoghurt.
And then I made this.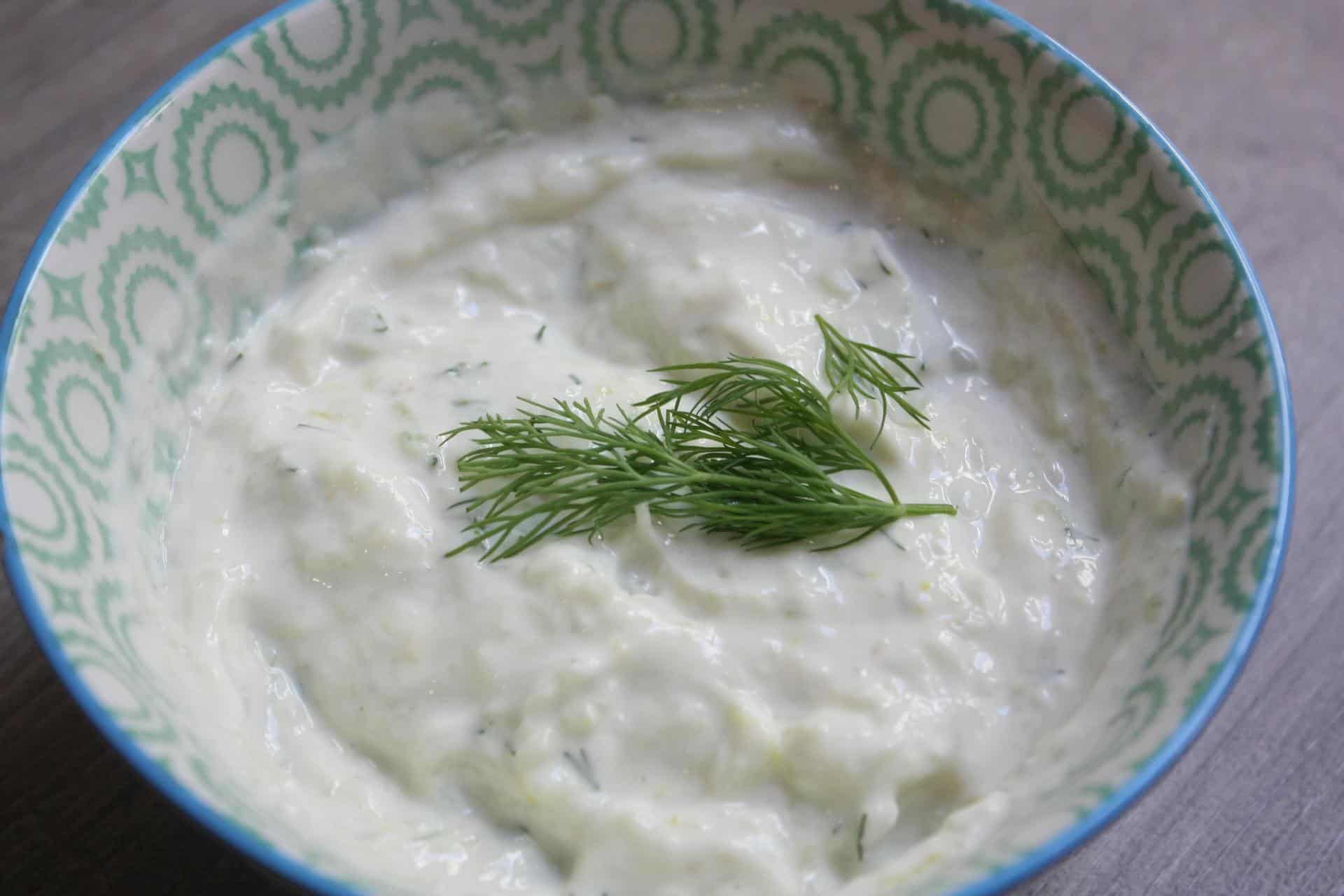 And now I get it. Any vegetable would taste good dipped in this stuff!
I made tzatziki as part of my Vegan Greek Feast, which also featured fattoush salad with loquats (not Greek nor traditional, but goes well with Greek food), kolokthefkitedes or courgette fritters and Greek salad with vegan feta.
Now, onto the tzatziki, which was delicious on the courgette fritters but also makes a great dip for carrots, bell peppers, cucumbers or your favourite vegetable.
I wish that I'd had vegan tzatziki when I was in Santorini a few years ago!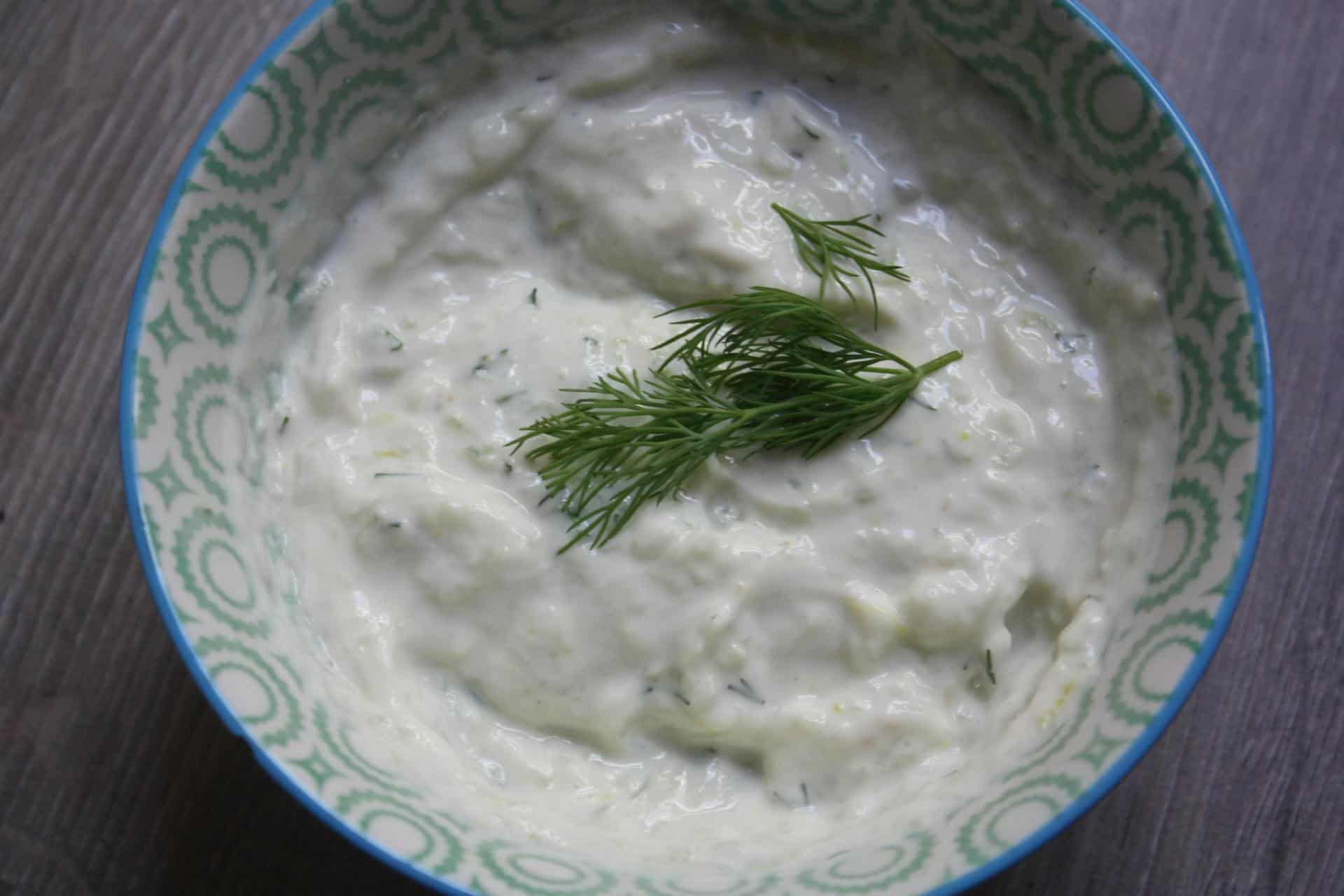 Vegan (Dairy-Free) Tzatziki
Ingredients
½ cup vegan yoghurt or vegan Greek-style yoghurt
½ cucumber, peeled and grated, water squeezed out
¼ teaspoon garlic powder
1 tablespoon fresh-squeezed lemon juice
1 tablespoon chopped mint
1 tablespoon chopped dill
½ teaspoon lemon zest
Instructions
(Optional) For a thicker, Greek-style yoghurt, put your yoghurt in a cheesecloth and hang over the sink for a few hours to let excess water drain out. Or, if you can buy vegan Greek-style or strained yoghurt locally, you can use this.
Peel the cucumber, grate it and squeeze excess water out over the sink. Add the other ingredients and mix everything together.