This post may contain affiliate links (see full disclaimer here). This means if you make a purchase after clicking, I may get a small percentage of the sale, at absolutely no extra cost to you.
So, you're planning a vegan BBQ (or perhaps you're a non-vegan who's planning a barbecue with vegan guests and wants vegan bbq recipes and products to serve your guests). Here's how to create a filling, tasty and eco-friendly vegan barbecue!
Since finally moving into a place with outdoor space and getting a BBQ, I've been obsessing over vegan bbq recipes, equipment and more. Here's how you can have the perfect vegan BBQ!
1. Equipment: BBQs, grill baskets and more
First things first, make sure you have the right equipment. You'll need a good BBQ (for best results, use a charcoal BBQ like this — it might be a bit more finicky than gas, but will give your food that characteristic smoky BBQ taste). I recommend you use a [easyazon_link identifier="B009IH0ICG" locale="US" tag="thvewo-20″]chimney starter like this one[/easyazon_link] instead of lighter fluid, as lighter fluid can affect the flavour of your bbq. Last, if you'll be grilling a lot of veggies (vegetables, not people), get yourself a grill basket so you can easily grill small pieces of veggies without them falling into the coals.
2. Eco-friendly plates & cutlery
For the most eco-friendly BBQ, I recommend you use your own plates, glasses and cutlery and wash them up afterwards. This is far more eco-friendly than disposable plates. However, this isn't always possible. When this isn't possible, choose compostable options such as these (put them in your compost or check if your city has food recycling/communal compost):
Compostable plates
These plates are compostable and made with a byproduct of sugarcane that would have otherwise gone to waste. Click here to check the latest prices.
Compostable cups
These cups are BPA free and compostable. Click here to check the latest prices.
Compostable napkins
If you don't want to use cloth napkins, these napkins are compostable. Check the latest prices here.
Compostable cutlery
These forks are heat-resistance, biodegradable and compostable. To go with the forks, try these biodegradable spoons and biodegradable knives. Click here to check the latest prices.
3. Burgers: the best vegan burgers for grilling
Do you prefer your veggie burgers to taste like vegetables or more like meat? Choose your adventure based on your preferences! Whiel a few new veggie burgers have come on the market in recent years (and some are very hyped!) this HuffPost taste test came up with some interesting results from their panel of veggie burger taste testers (note: not all burgers tested were vegan, and I've highlighted the top vegan burger winners).
If you want a vegetable-centric taste…
Hilary's The World's Best Veggie Burger
Perfect for the health-conscious, plant-based eater and anyone who likes their veggie burgers to taste like veggies, Hilary's burgers are made with recognisable, healthy ingredients. Find in your local supermarket/health food shop or if you need to bulk order a large number for your big vegan barbecue, you can order 12 packs (of 2 burgers each)on Amazon here. Click here to check the latest prices.
If you want a meaty burger…
Gardein Ultimate Beefless Burger
The top vegan burger in HuffPost's taste test, this Gardein burger is popular for its meaty taste and texture. Get them in your local supermarket, or if you're planning a big vegan barbecue, order a case of 8 (with 4 burgers per pack in the case). Just make sure you have the freezer space! Click here to check the latest prices.
If you prefer to make your own veggie burger…
Black bean burger
I haven't used this exact recipe, but this black bean burger recipe from Olive Magazine is similar to a recipe for black bean burgers that my mother gave me that absolutely everyone loves! The best part is how quickly and easily they come together and also that they're freeze-able (before cooking).
4. Other vegan meats, sausages, seitan and tofu to grill
Vegan Tofurkey Sausages
Tofurkey sausages are immensely popular, and if you're hosting a big vegetarian barbecue then you can order them in bulk on Amazon, such as this 5 pack, or you can pick them up from a supermarket near you. Click here to check the latest prices.
Homemade vegan ribs
Get yourself some wheat gluten and make seitan ribs! These seitan ribs from Bosh! look really easy and delicious. Win-win.
Next-level tofu
Vegans and non-vegans alike fear tofu, because when prepared badly, it can be SO disappointing. Bland, tasteless, rubbery… But when it's made well, it's the best! Impress your vegan bbq guests and make some next-level, perfect tofu. Tofu has pretty much no taste…and that's a good thing, because you can make it taste however you want! Press the water out (using some paper towels and a heavy book, or a tofu press like this), then marinade it for a few hours or overnight. Brush with extra marinade during and after grilling. Here's the ultimate guide to grilling tofu from Kenji over on Serious Eats.
5. The best vegetables to grill
My favourite thing on the grill is vegetables! I'm not a big vegan meat fan (but I know many vegans and non-vegans alike are, which is why I've recommended the vegan meats above) but I love how the bbq brings the flavour out of veggies, and gives them that lovely grilled taste. However, not all vegetables are equal when it comes to grilling. Some work better than others; for example, grilled asparagus is apparently delicious but have you ever tried making it? Unless you're good at asparagus tetris, you'll end up with charred bits of asparagus down in your charcoal as spears fall through the cracks. But many vegetables are glorious when grilled. Here are some of the best:
Corn
Zucchini/courgette (sliced lengthwise or on a skewer)
Eggplant/aubergine (again, sliced lengthwise)
Onions
Lettuce (grilled salad! Try it with Caesar salad; here's a vegan Caesar dressing recipe.)
Bell pepper
Yellow squash
Calcots (Catalan spring onions; if you can get your hands on some serve with romesco sauce)
Pick your favourites and put them on a skewer, grill and serve with Indonesian peanut satay sauce or another favourite dipping sauce.
6. Sauces & Dips
Vegan BBQ Sauce
Some BBQ sauce isn't vegan because it's contains honey or other animal ingredients. Sweet Baby Ray's is vegan. Click here to check the latest prices.
Hickory BBQ Sauce
Newman's Own hickory BBQ sauce is vegan. Click here to check the latest prices.
Homemade BBQ Sauce
Or, you could make your own BBQ sauce, using this vegan BBQ sauce recipe from The Whole Serving.
Romesco Sauce (Red pepper dip)
Romesco sauce is a Catalan dipping sauce made with red peppers and traditionally served alongside grilled spring onions. It goes really well on any grilled vegetables or bread! Here's my recipe for romesco sauce.
Chimichurri (Green herb dip)
This Argentinian dipping sauce is the go-to accompaniment for steaks in Argentina, but it goes well with vegan meats, bread or grilled vegetables. It's bright and herby, made with several kinds of green herbs whizzed up with garlic, olive oil and vinegar in the food processor or blender. Here's a recipe for chimichurri on Bon Appetit (and it'll only take a couple of minutes to make in the blender!).
7. Sides
Vegan baked beans
Most baked beans in the US aren't vegan as they contain bacon (in the UK, most baked beans are vegan). These Heinz baked beans are vegan. Click here to check the latest prices.
Vegan potato salad
It's easy to make delicious vegan potato salad with vegan mayo like Just Mayo. Here's a vegan potato salad recipe from This Savory Vegan.
Vegan coleslaw
Coleslaw is also easy to make vegan with vegan mayo. Here's a vegan coleslaw recipe from The Veg Life.
Vegan pasta salad
There are so many good pasta salads out there, it's hard to choose. Vegan Heaven's rounded up 15 of the best vegan pasta salad recipes here.
8. Desserts & the best vegan marshmallows
Vegan marshmallows/vegan s'mores
The classic. Pair theseDandies Vegan Marshmallows, Vanilla, 10 Ounce vegan marshmallows with some vegan chocolate (many dark chocolates are vegan, but always check the ingredients don't contain any milk, whey or other animal byproducts) and honey-free vegan graham crackers (Nabisco's original grahams are accidentally vegan). Click here to check the latest prices.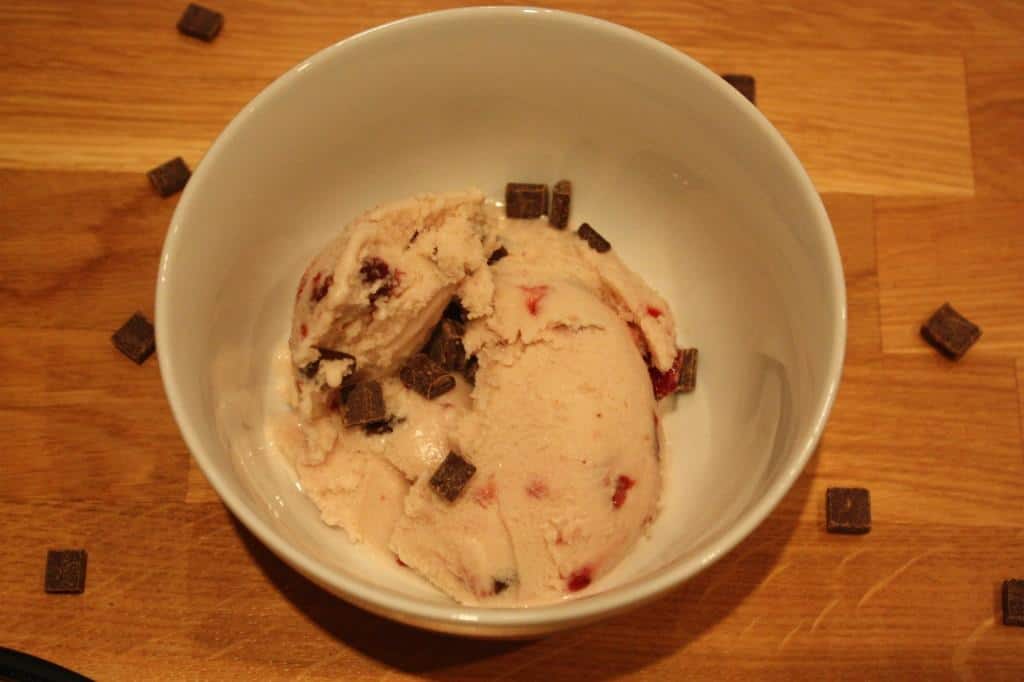 Cherry, chocolate and amaretto ice cream
If you need something to cool you down, this ice cream will do the trick.
Grilled fruits
Pineapple, watermelon and nectarines are great on the grill!
Pin this for later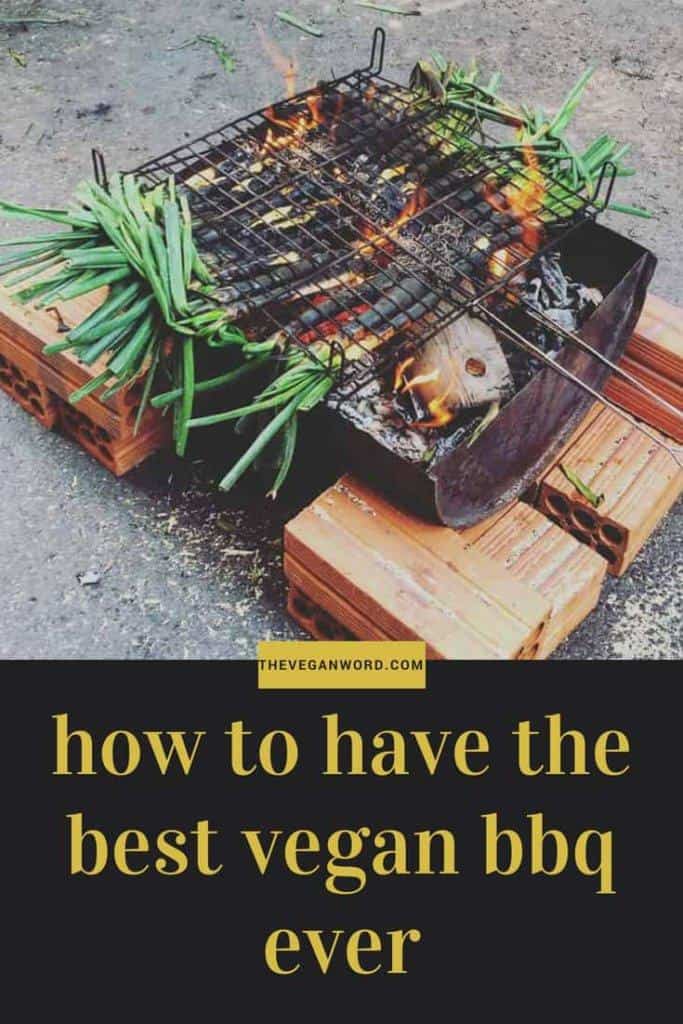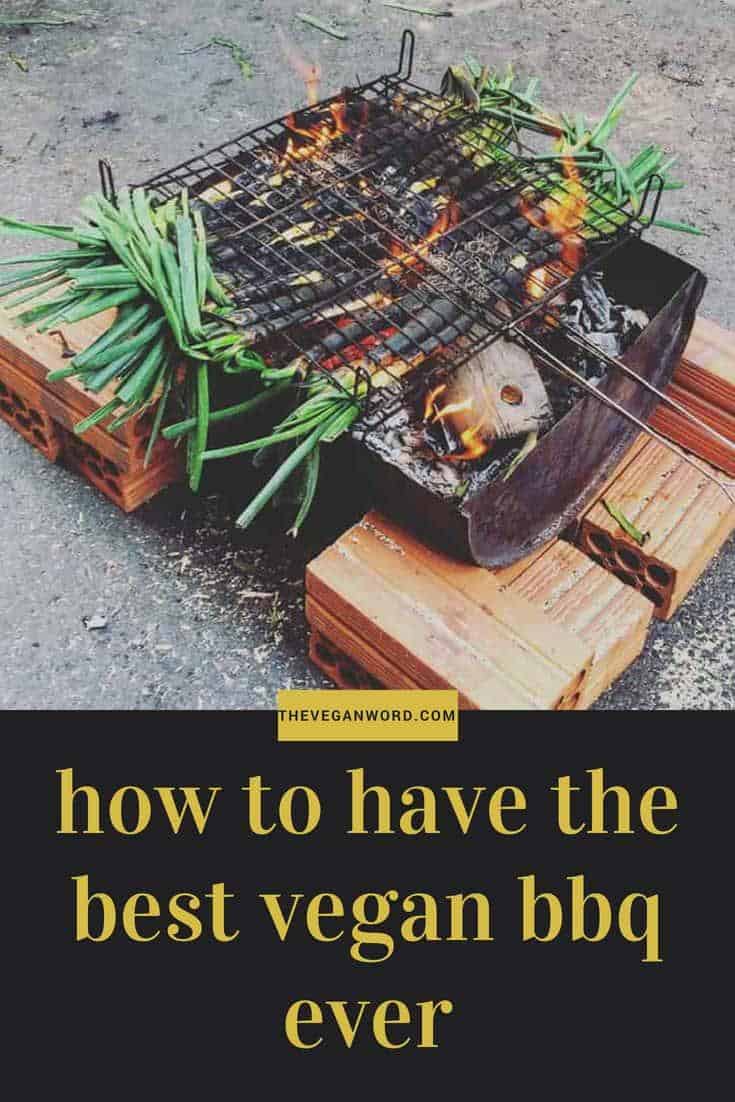 As an Amazon Associate I earn from qualifying purchases.