Spring brings…spring onions? In Barcelona it does, at any rate! All over the city, calçotadas are popping up. A calçotada is a BBQ for calçots, a special type of spring onion (scallion) bred in the region to be slightly larger and sweeter than most scallions.
A calçotada onion BBQ is typically held in February or March, and follows a format of an onion course (where you're – yep – expected to eat a dozen or more scallions in one sitting), followed by a meat course (or in the case of the vegan menu at the calcotada I attended, a non-scallion vegetable course) and dessert, all washed down with copious amounts of red wine (we're in Spain, after all!).
The onion course is made slightly more appetising and less terrifying by the addition of romesco sauce, aka "Spanish pesto", aka food of the gods. Romesco sauce is a blend of roasted peppers, tomato, garlic and almonds, thickened up with a little bread. The onions are blackened over a BBQ and then you eat them by peeling back the blackened outer layer of skin, dipping them in romesco sauce and then attempting to eat them without spilling said sauce all over your top. Which is why a lot of people bring bibs to these events.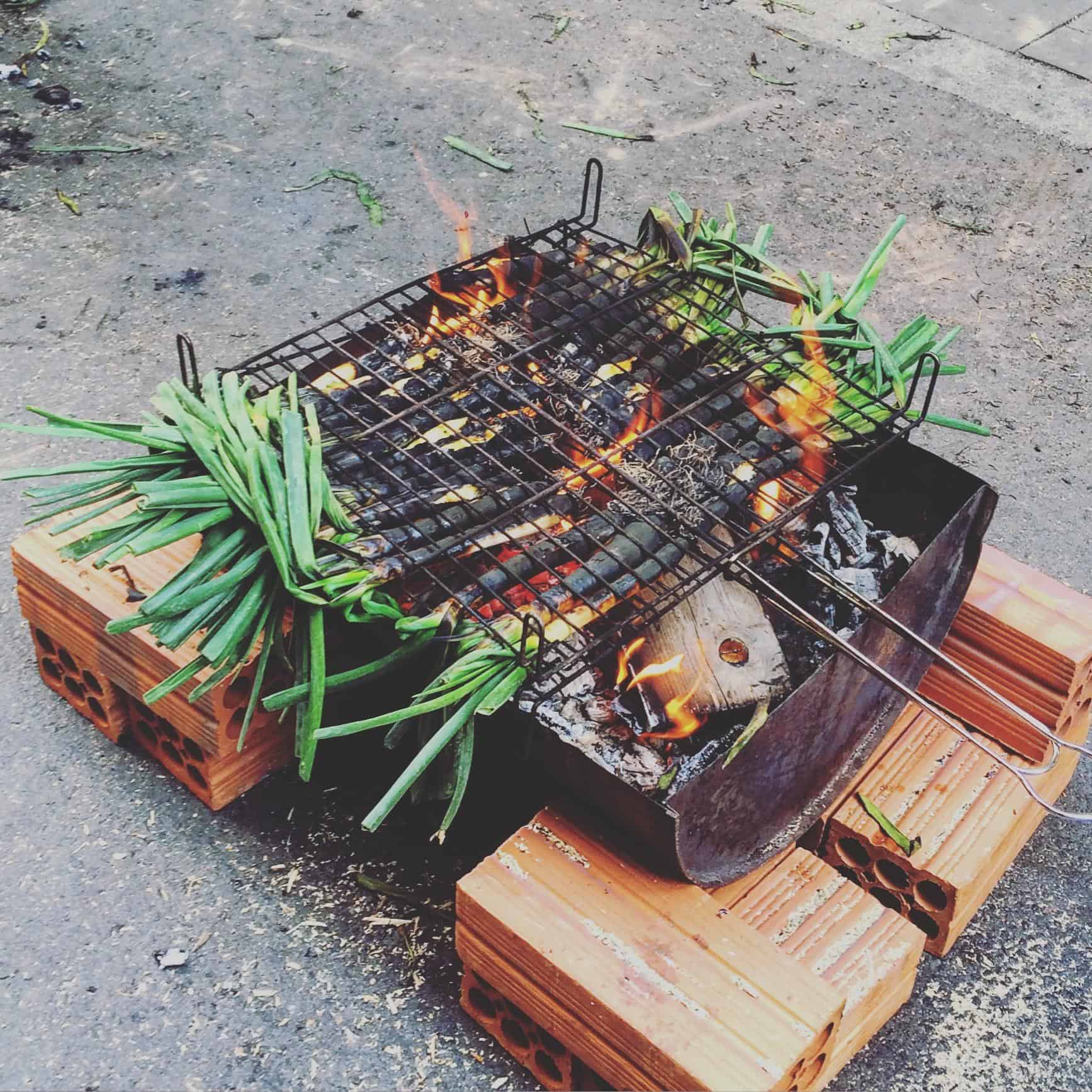 You can read all about our calcotada experience over on Plant-Powered Nomad, but I'll just sum up by saying: I ate 15 onions in one go. And was damn proud of myself.
If you want to have your own calcotada experience, get yourself to Barcelona and buy a ticket to any number of neighbourhood calcotadas (mine only set me back €10, around £8 or $11), or alternatively you can recreate your own calcotada experience at home!
You'll need a LOT of onions, a BBQ and some romesco sauce – I've got a recipe for you below! If you don't fancy eating dozens of onions (what?!) romesco sauce goes well on just about any food.
Romesco's great on roast potatoes, like a much fancier version of ketchup. And I love making a romesco sandwich with bread spread with romesco sauce and topped with roasted veg and marinated tofu.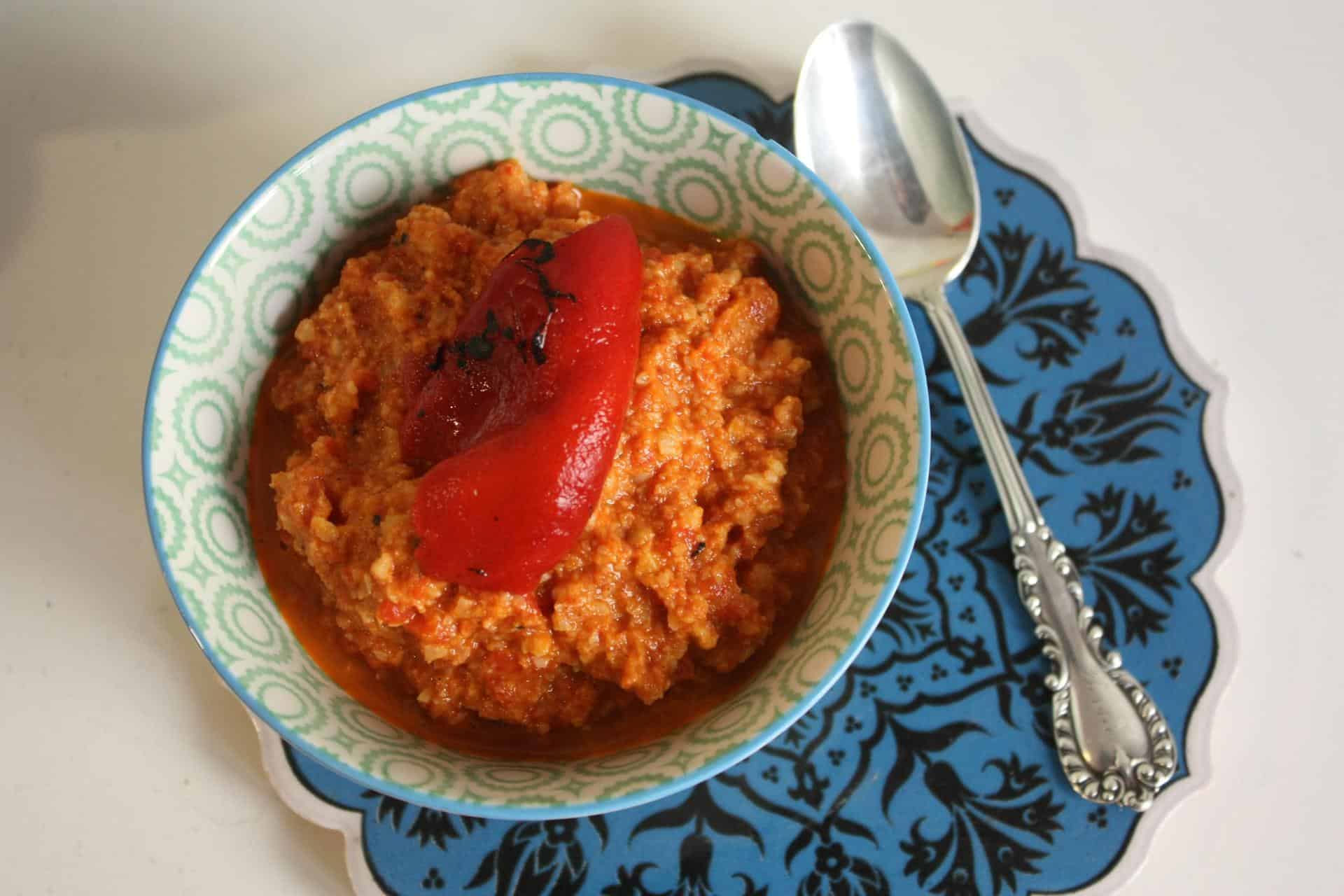 Romesco Sauce
Ingredients
3/4 cup blanched almonds, roughly chopped (or slivered blanched almonds)
1-2 garlic cloves, roughly chopped
1-2 slices bread (preferably a crusty Italian or French round from a bakery), crusts removed
1 tin peeled tomatoes, drained
1 8 oz jar roasted red peppers
2 tbsp red wine vinegar
1 tbsp paprika (sweet or smoked)
pinch cayenne pepper
3 tbsp olive oil
salt and pepper to taste
Instructions
Toast the almonds, garlic and bread (tear into pieces) over medium heat until slightly browned.
Add the toasted almonds, garlic, bread and the remaining ingredients to a food processor and blend until it forms a thick paste similar in consistency to pesto, adding a bit more olive oil if needed.