Mac & cheese.  I don't know about you, but while in adulthood I may have experimented with sophisticated, grown-up versions like cashew and roasted red pepper mac & cheese with caramelised onions, or beer-infused vegan cheddar mac, the blue box, comfort food mac & cheese from my childhood will always hold a special place in my heart.  Even if, I found the cheese packet goop kinda gross even as a child.  It's still classic childhood food.  So I was over the moon when I heard about
Earth Balance's
new mac & cheese – and also incredibly jealous of all the lucky people in America who have easy access!  And I was incredibly thrilled when the lovely
Cadry
sent me a care package that included a box of the stuff.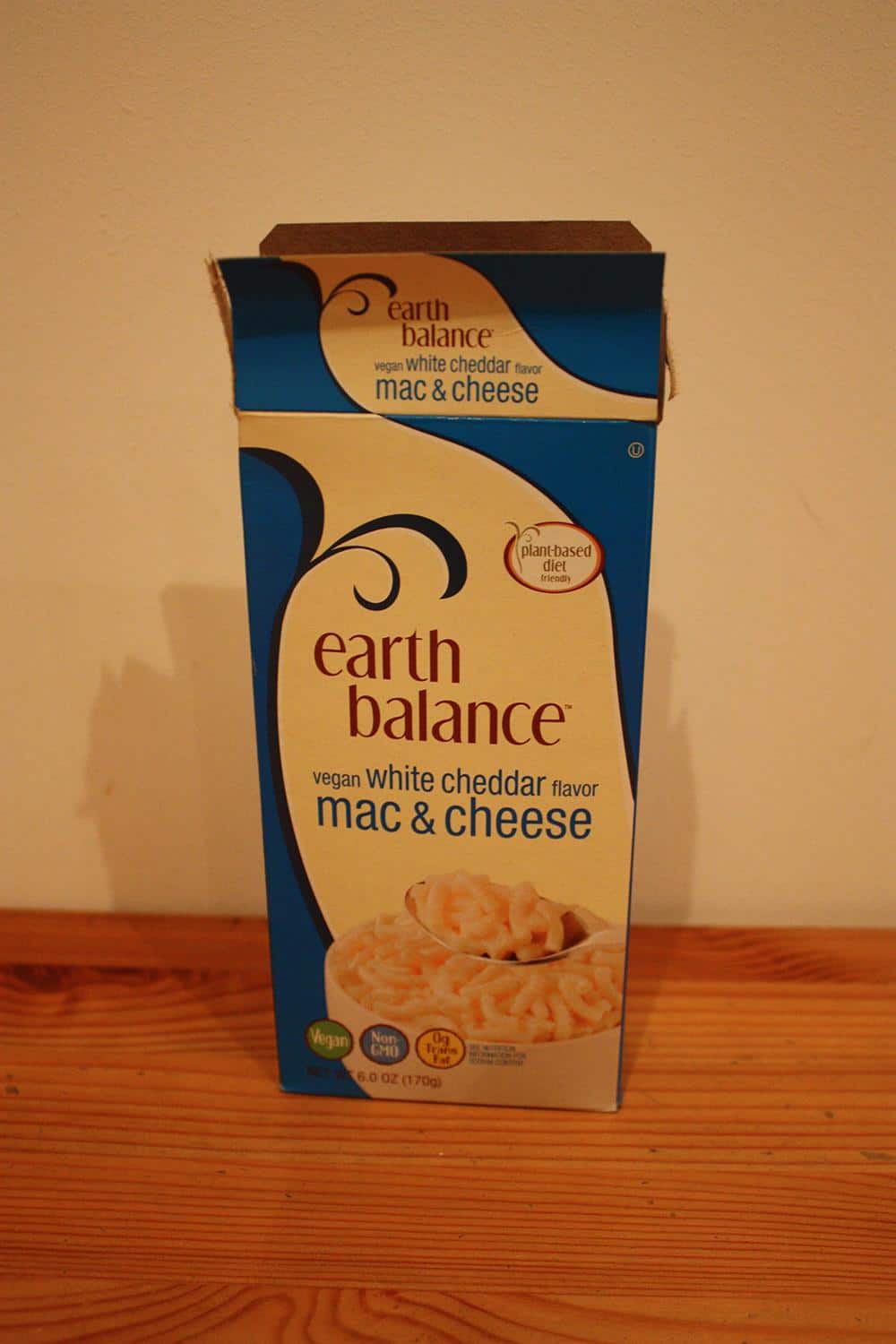 If you still haven't tried Earth Balance's mac & cheese, there are two things you should know:
1. It is eerily reminiscent of boxed mac & cheese. You might find yourself double checking the package. Yes, it's really vegan!
2. One box is not enough to feed 2 people, unless you have really tiny appetites.  But don't worry, I've solved this problem for you by creating the extreme carbo-load BBQ cauliflower mac & cheese pizza below.  You're welcome! Proceed with caution, and serve with a side of spinach salad so you don't get scurvy or something from only eating carbs.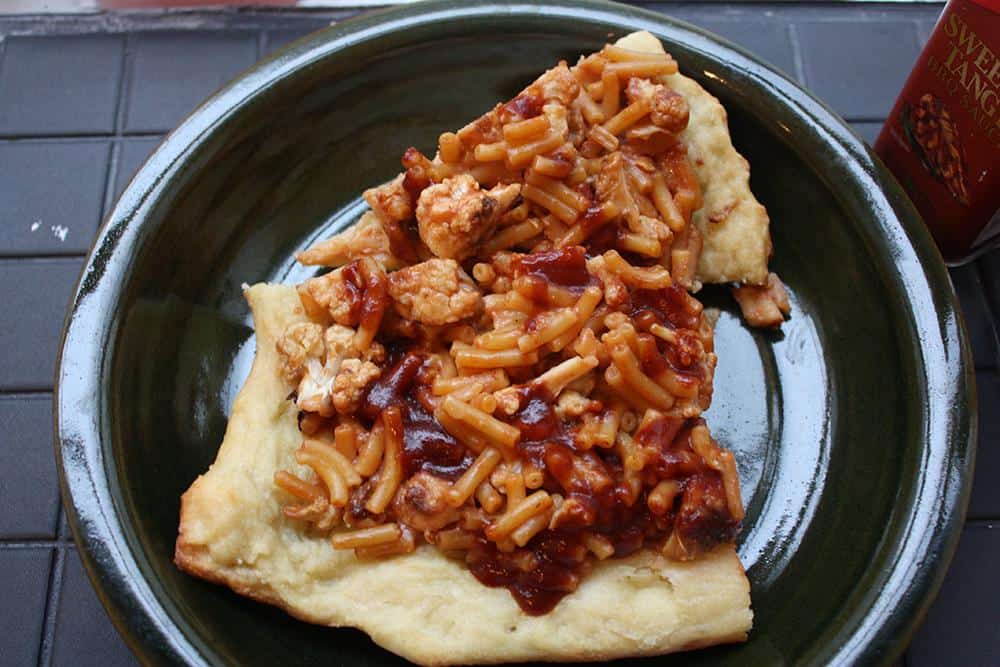 BBQ Cauliflower Mac & Cheese Pizza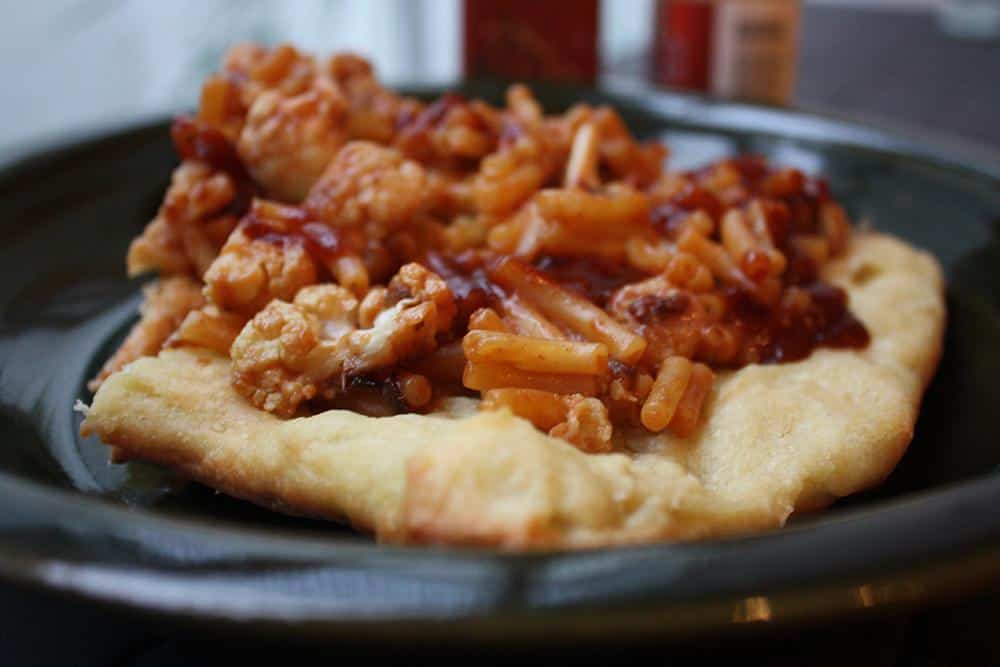 Ingredients
Head of cauliflower, chopped into florets
1 tbsp vegetable oil, divided
One box Earth Balance mac & cheese, prepared according to instructions on package
BBQ sauce, approximately 125g or around half a bottle

For the pizza dough (or buy a premade pizza dough base if you want to make this meal even faster and easier)

1 tsp active dry yeast
1/2 cup + 2 tbsp lukewarm water
1/2 tsp sugar
1.5 cups flour
1/2 tsp salt
1/4 cup olive oil
Instructions
Pre-heat oven to 200 C/400 F/gas mark 6. Put chopped cauliflower florets in a pan. Coat lightly with 1/2 tablespoon vegetable oil and place in the oven for 15-20 minutes, or until lightly browned.
Prepare the mac & cheese according to package instructions and stir the roasted cauliflower and 1/2 the BBQ sauce in.
Roll out the pizza dough and place on a greased baking tray. Preheat oven to 230 C/450 F/gas mark 8.
Top the dough with the mac & cheese mixture and bake for 10-15 minutes at 230 C/450 F, until the edges of the crust are browned. Top with more BBQ sauce.

For the pizza dough

In a large bowl, dissolve the yeast and sugar in the warm water. Let rest for 5 minutes, until yeast begins to foam.
Add the oil, salt and flour and mix using a wooden spoon, incorporating the flour as much as possible. Knead the dough for 10 minutes, until it becomes soft and elasticky. Put the dough in a lightly oiled bowl and cover with a kitchen towl. Leave to rise in a warm place for 1 1/2 to 2 hours. It should double in size.
When the dough has doubled in size, punch it down, then roll out the amount desired and put on a greased baking tray.
https://theveganword.com/bbq-cauliflower-mac-cheese-pizza/