This week I'm super excited to interview Kristin, of Will Travel for Vegan Food, who I've long been a fan of since hearing about her crowdfunding campaign years ago which was for an amazing project – to eat at every vegan restaurant in the US. I've since been interviewed by Kristin and can say she's also a very cool person as well as a seasoned vegan traveler!
In 2011, Kristin quit her full-time 9-5 job after coming up with an idea to try and eat at every vegan restaurant in the US. Kristin moved into a renovated Chevy van and hit the road on what turned into a full 2 year long journey through all 50 States. She was approached by a publishing company to write a book about her journey, which she published in 2015, after spending all of 2014 writing it.
After her journey around the US in the van she knew she couldn't go back to the desk job world, so Kristin started her own consulting business and kept city-hopping around the US ever since. Now she considers herself a digital entrepreneur and full-time nomad. As Kristin says of the nomad life "I'm not super rich (yet) nor is this lifestyle an easy choice. But my goodness am I creatively and spiritually fulfilled beyond measure!"
Huge congratulations to Kristin who recently won second place in Vegan Travel's competition and will be heading abroad for 3 months (location TBA) with her travel partner later this year. Be sure to follow Kristin on Will Travel for Vegan Food or Facebook to stay up to date!
Thanks for joining us today, Kristin! Now, on to the interview.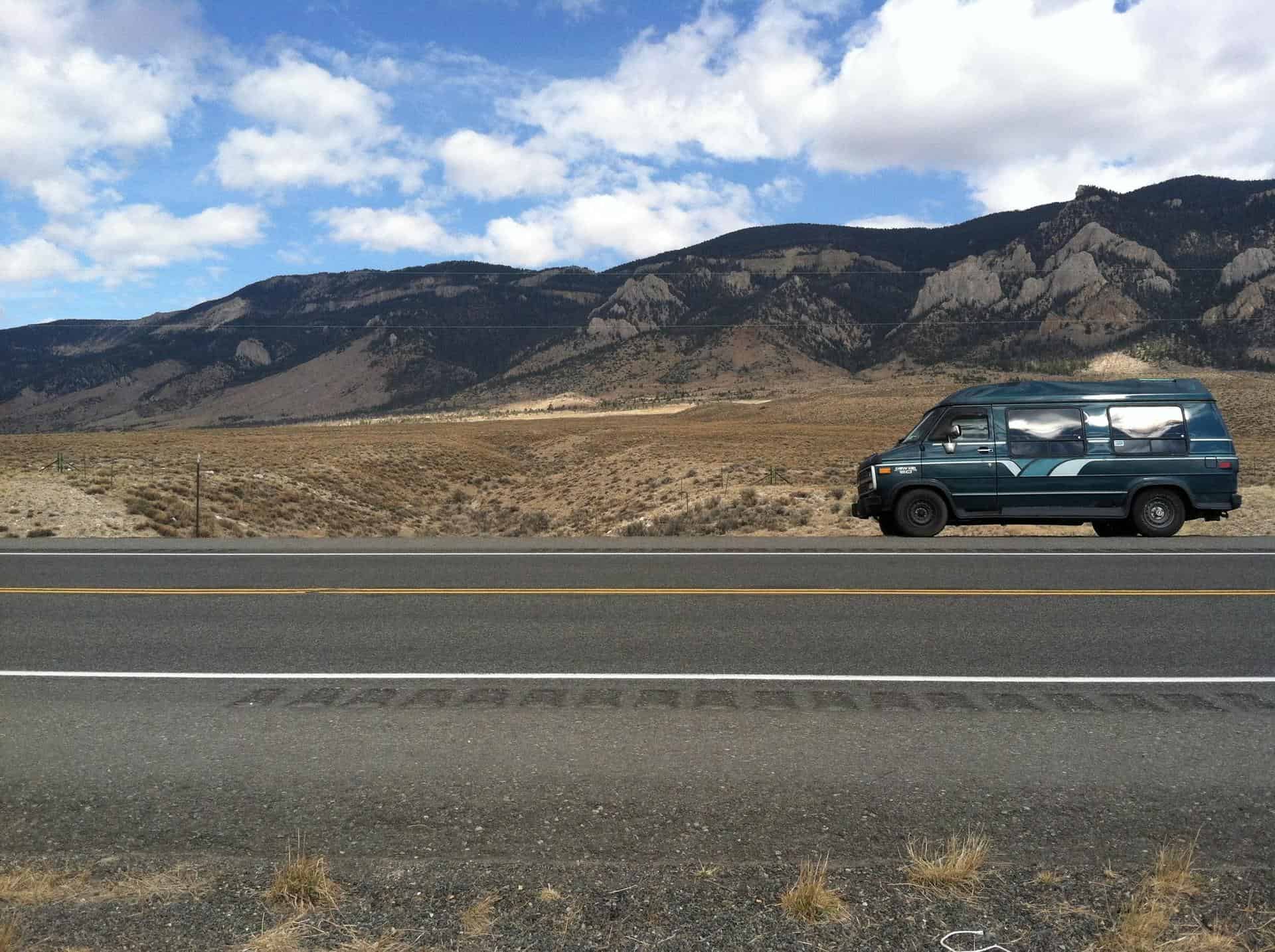 Gerty the van, Wyoming, photo by WTF Vegan Food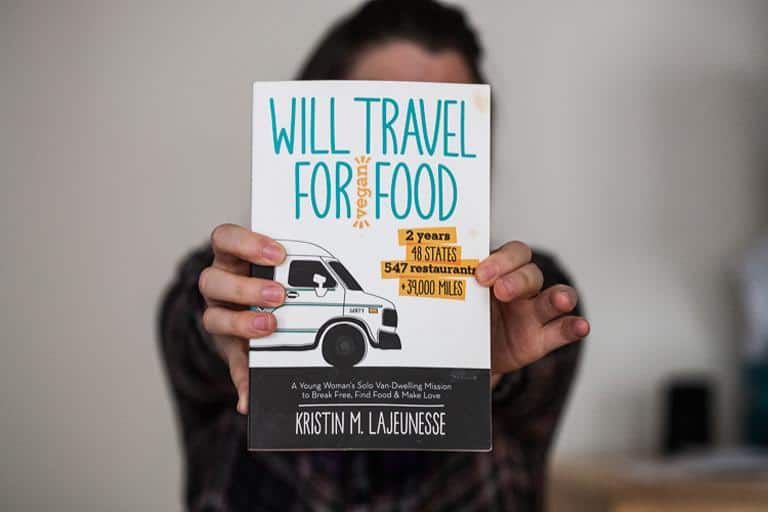 Will Travel for Vegan Food, the book, photo by Will Travel for Vegan Food. Buy the book here!
How long have you been vegan? How many places and where have you traveled since you've been vegan?
I have been vegan for about 9.5 years and was vegetarian for 8 years before that. Since being vegan I've been to all 50 United States, Toronto, Canada; Vancouver, Canada; Montreal, Canada; Istanbul, Turkey; Paris, France; Seravezza, Italy; Pisa, Italy; Genoa, Italy; Milan, Italy; Venice, Italy; and Beirut, Lebanon.
What's your favorite place or places you've traveled as a vegan?
Portland, Oregon and San Francisco. These two cities have THE most amazing vegan food options!
What was the best vegan meal you've had while traveling? How did you find the restaurant?
One of my favorite meals was the burger from Imagine Vegan Cafe in Memphis, Tennessee. I was initially surprised to find a vegan restaurant at all in Memphis let alone one of the best restaurants in the country when it comes to vegan comfort food. I found it while on my Will Travel for Vegan Food project. Since I was traveling to vegan food it was easy to find by way of Yelp! and Happy Cow.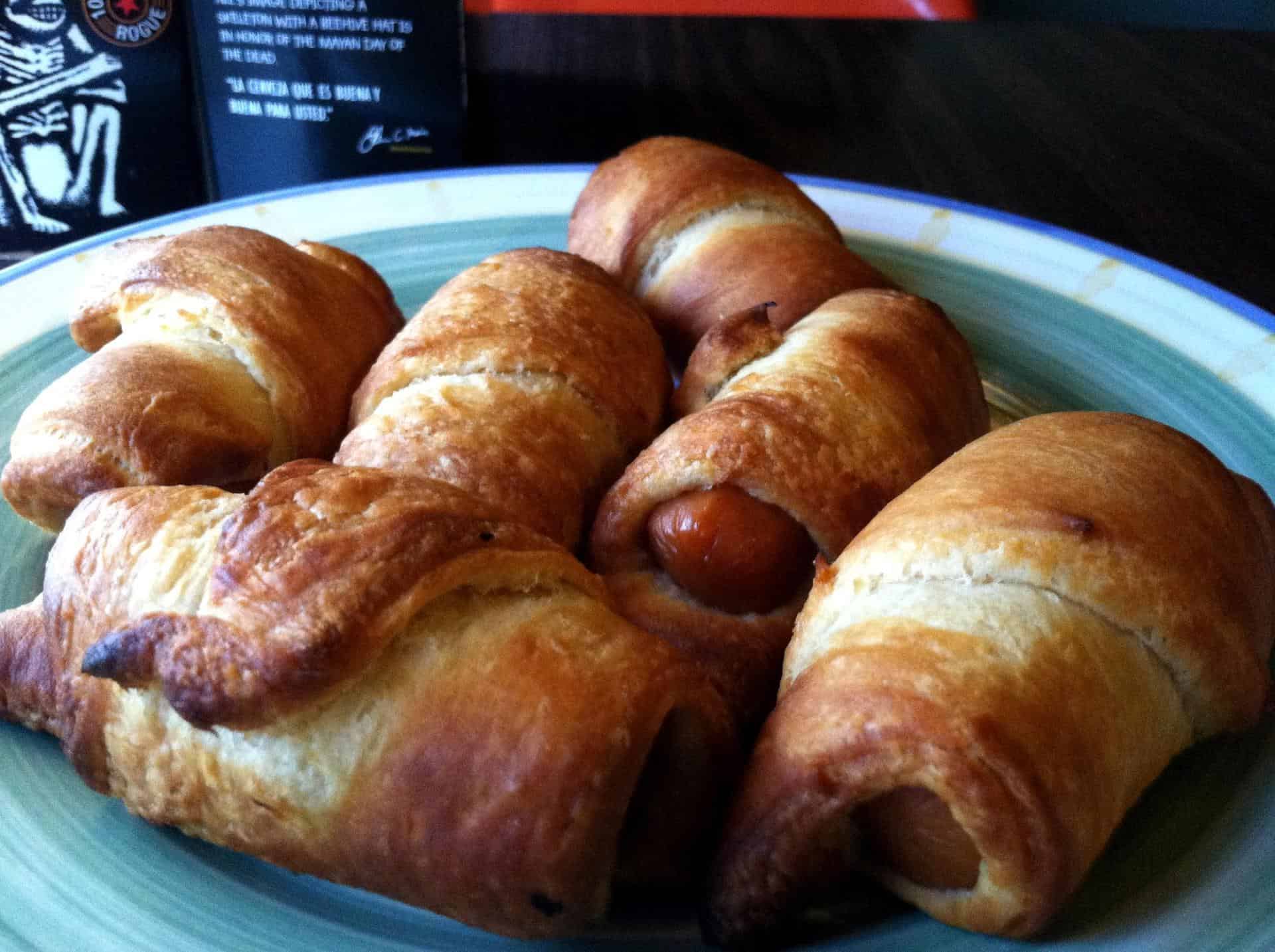 Dogs in a blanket, Imagine Vegan Cafe, Memphis, photo by Will Travel for Vegan Food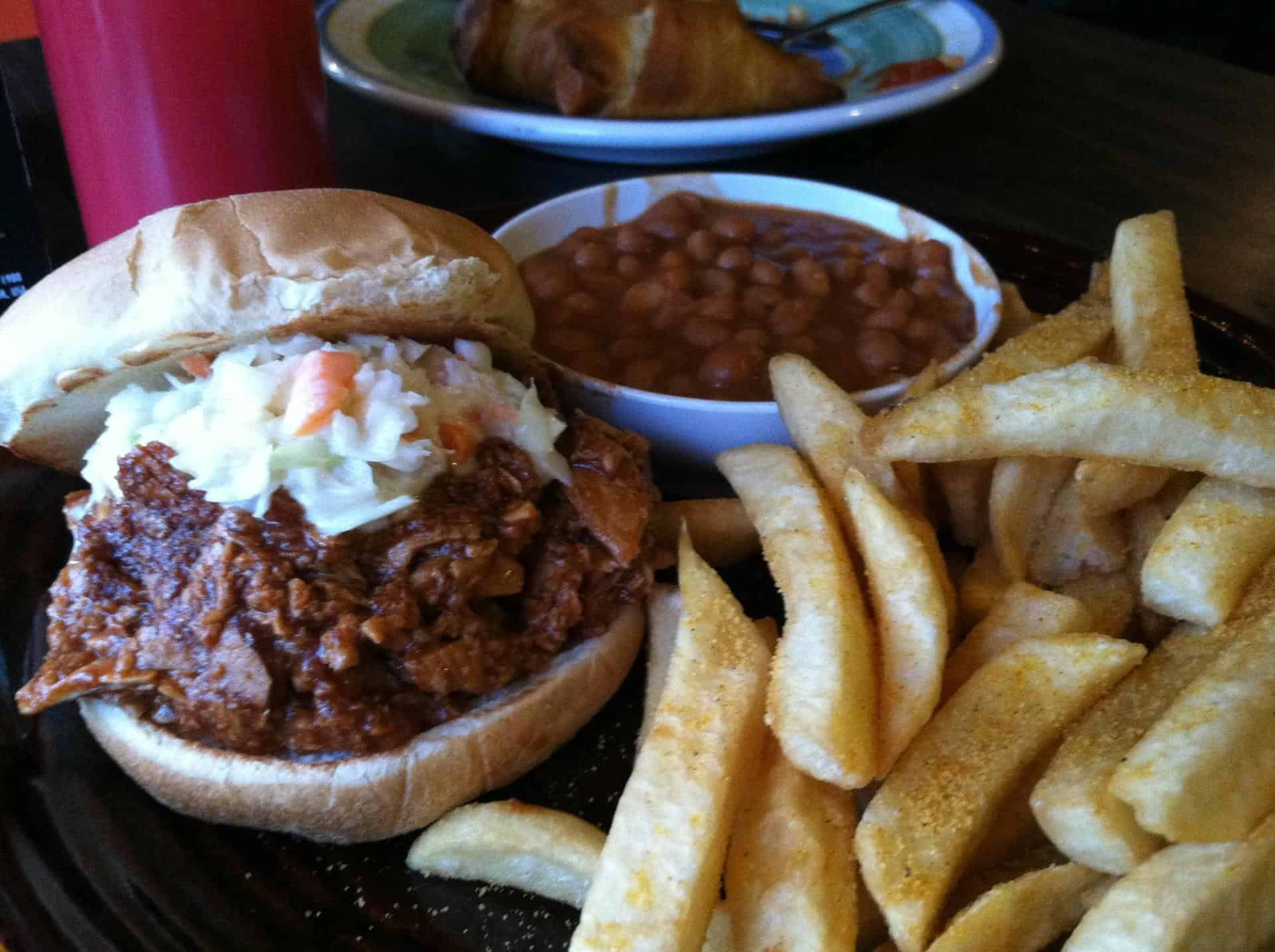 "Sloppy joe", Imagine Vegan Cafe, Memphis, photo by Will Travel for Vegan Food

What was the hardest place to be a vegan? How did you find food? What did you eat?
The hardest places were middle-of-nowhere towns and cities in Italy. I was with a fellow vegan friend and we were driving all over the country. We were kind of winging parts of the trip and hadn't planned ahead for food. So it was really difficult to find anything as we were going. Plus the language barrier didn't help. We ended up getting fruit cups at gas stations along the road, for one of the days where it was tough to find anything. But we made it work. :)
Where are you planning on going next and what vegan places will you be checking out?
I'm taking a short trip to New York City soon and will be hitting up my favorite places (including Blossom on Carmine, Champs, Dun-Well Doughnuts, Peacefood Cafe, and Superiority Burger). There are also a few new places on my list including 00 + co , Avant Garden, Mother of Pearl.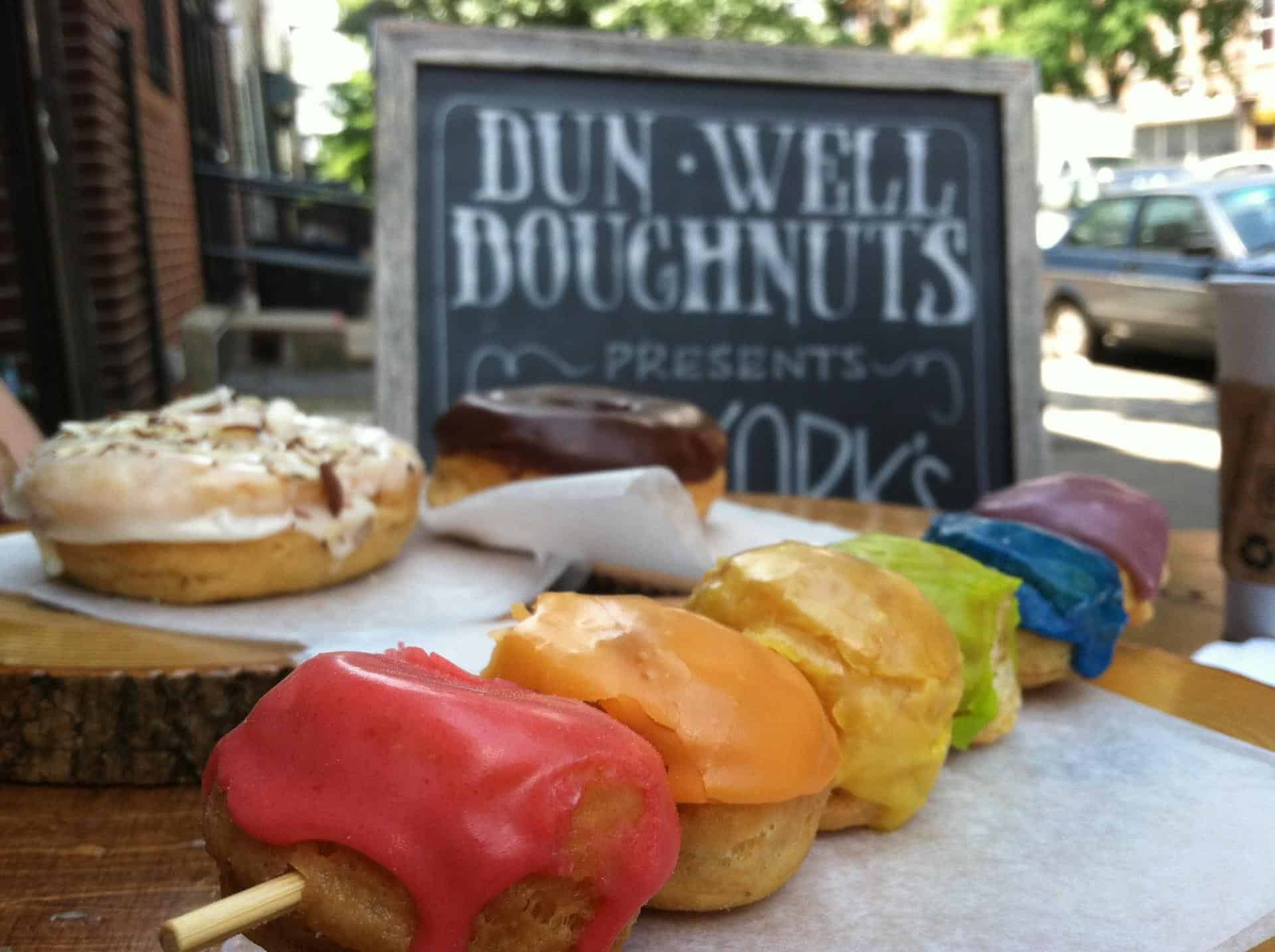 Dun-well Doughnuts, NYC, photo by Will Travel for Vegan Food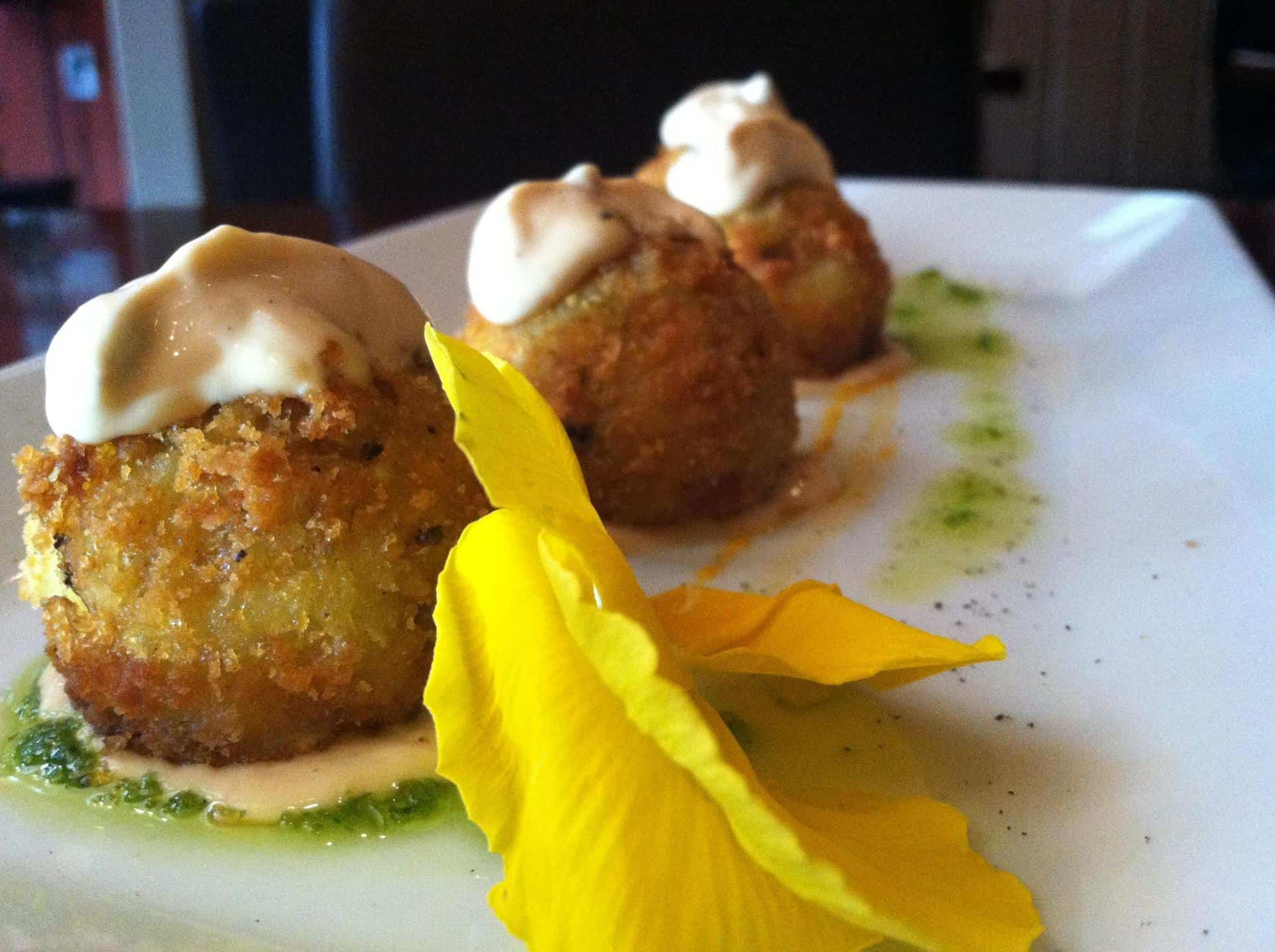 Blossom on Carmine, NYC, photo Will Travel for Vegan Food
Thanks so much for joining us, Kristin!
You can follow Kristin on Will Travel for Vegan Food, and buy her book here on paperback or Kindle. Kristin's also running a giveaway right now and you can win a trip for 2 to Portland, Oregon over the weekend of Beer Fest – you can enter now until the 10th of May – find out how here!