We're back with another vegan traveler interview and this time I'm excited to introduce you to Kenden of Jewish Food Hero! Kenden currently lives in Cambodia and has travelled all around the world with the United Nations and several NGOs. She's even lugged her high speed blender around various countries (a woman after my own heart!). Kenden creates vegan recipes that are a modern twist on traditional Jewish meals and recently published The Jewish Food Hero Cookbook: 50 Simple Plant­Based Recipes for Your Holiday Meals.
On to our chat with Kenden!
How long have you been vegan? How many places and where have you traveled since you've been vegan?
I started eating vegetarian/vegan when I was 12 years old. Since that time, I have had the opportunity to eat vegan food all around the world.
I've had Vegetarian Quabili Pilau in Afganistan that was filled with warming sweet spices and raisins and almond slivers. In Israel, fresh pita bread, stuffed vine leaves and tahini. In France, we made a habit of going to fresh beautiful farmer's markets and buying artisan bread, fresh fruits and vegetables. In Democratic Republic of Congo there are so many starches to enjoy like fufu (dough-like mash or paste made of cassava or corn flour, or both, and cooked in water), Lituma (boiled and mashed plantains) and sweet potato with fresh fruits and vegetables. I've also been to England, Russia, India, Egypt, Chile, Japan, Korea, Vietnam, and Laos.
Now I live in Cambodia and enjoy making vegan curry at home.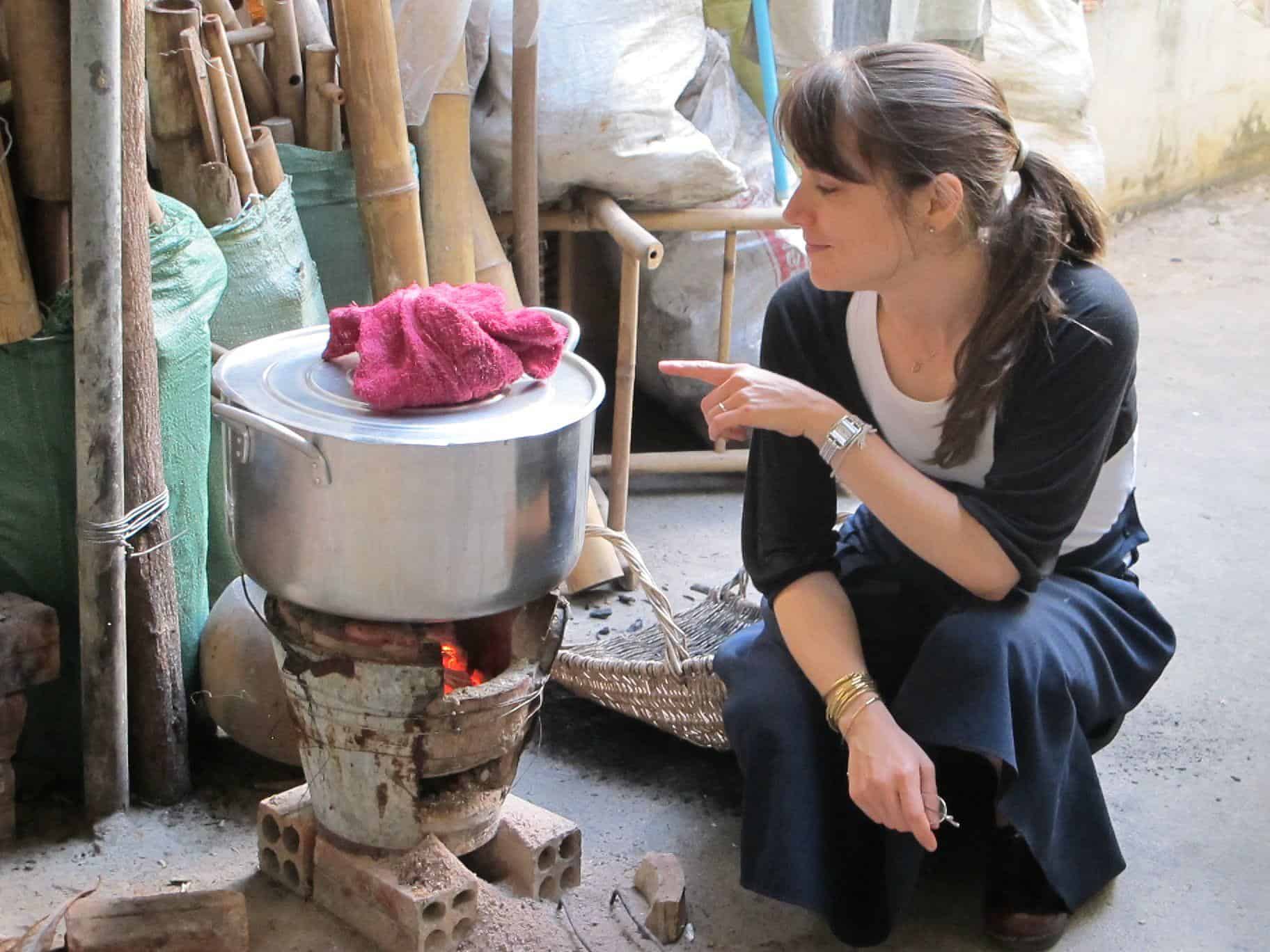 What's your favorite place or places you've traveled as a vegan?
Traveling is a passion of mine and it is possible to travel as a vegan everywhere now. Traveling in Asia from as a vegan is simple and enjoyable as the diet is based on rice and noodles, vegetables and fruits. In addition, it is always possible to buy healthy street food snacks like rice cakes, grilled sweet potatoes, corn and sugarcane juice.

What was the best vegan meal you've had while traveling? How did you find the restaurant?
Three meals remain in my memory. With all, I found them through personal recommendation. Food is a common discussion topic for me!
Ho Chi Minh City, Vietnam: Hum Vegetarian Restaurant and Cafe offers an ambiance that is beautiful and well thought out. Each dish is plated beautifully, and the food was fresh and delicious. The restaurant tagline is "Peace comes from within" and this is indeed how I felt eating there, both during and after the experience.
Bali, Indonesia: I ate a beautiful organic vegan meal at Liat Solomon's Down to Earth Cafe. The cafe feels aligned with Solomon's values to create a business that is grounded in love, non-violence and health-conscious living.
Kyoto, Japan: Zen Vegetarian lunch at the Tenryu-ji Temple is nourishing and peaceful. The meal in this Zen monastery "is just enough to satisfy the palate and the soul."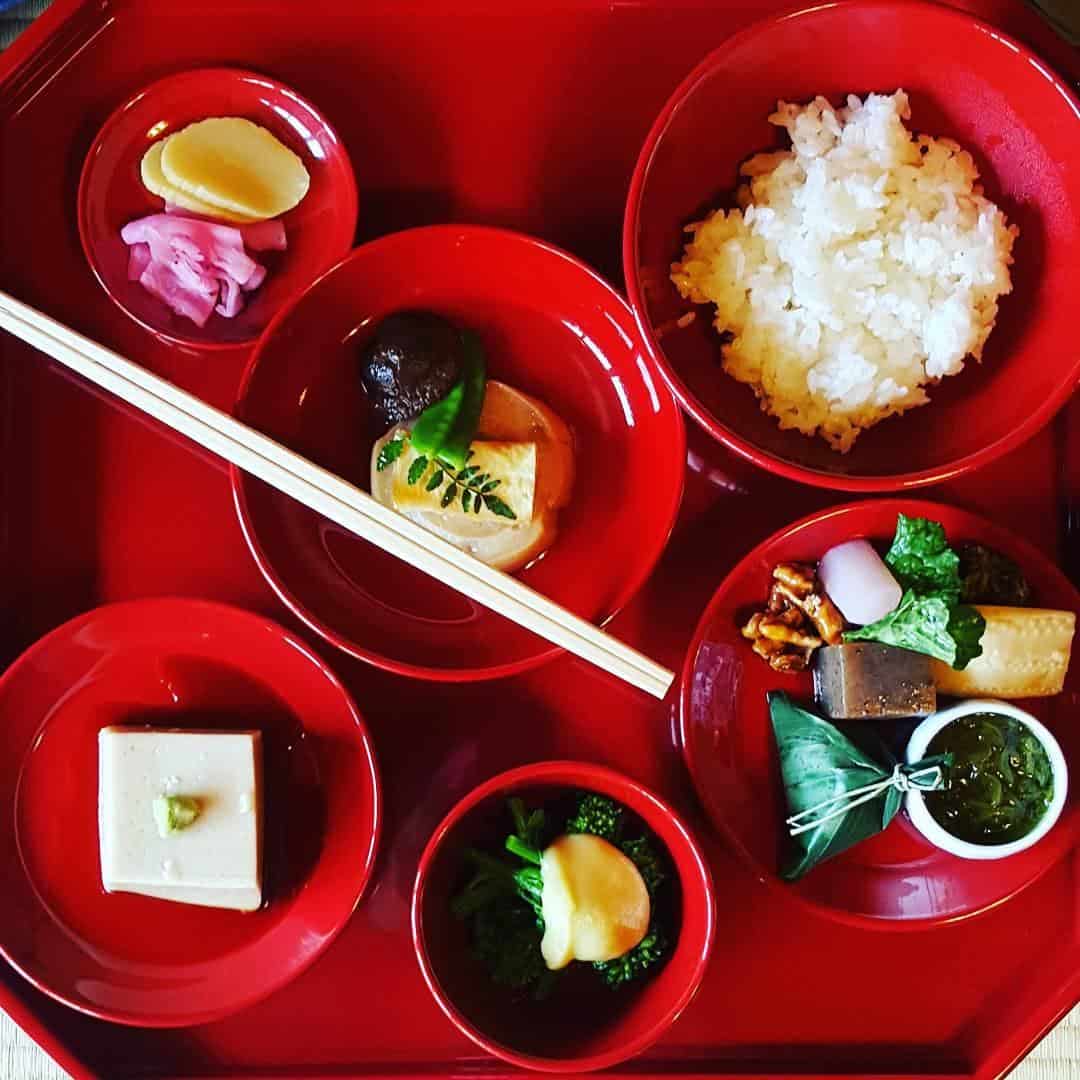 What was the hardest place to be a vegan? How did you find food? What did you eat?
Looking back, when I had a hard time being vegan, it was less about the geographic location and more about me. When I was younger, I was less willing to speak up about my food preferences. I had in my mind that I was holding onto a perspective that I might burden others, or that my preferences indicated that I was "difficult" or "controlling" about food.
Now, when I travel I transform this anxiety into excitement. I make food a central part of my trip by visiting local markets, identifying vegan friendly restaurants in advance and being very curious about the food culture.
Where are you planning on going next and what vegan places will you be checking out?
Next year, our family will continue to travel in Asia and we are excited to travel to a Jewish community for Passover in the Spring. I am not sure where yet but India and China are on the top of our list.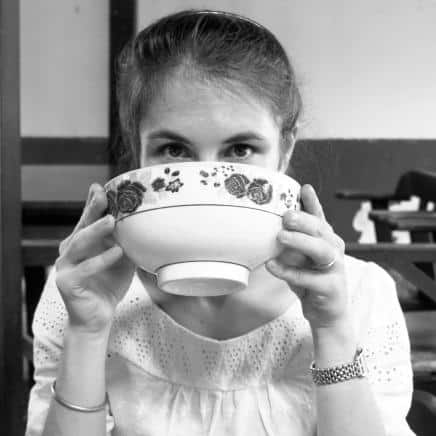 Thanks so much, Kenden!
You can stay up to date with Kenden's latest adventures by checking out Jewish Food Hero, liking her Facebook Page or following her on Instagram. And don't forget to check out her cookbook if you're looking for recipes for Jewish holidays – or any holiday for that matter!