Today's vegan traveler interview features Jojo from Vegan in Brighton! If you don't follow her yet, you should – I couldn't stop reading her posts earlier this year about Japan, where she had some amazing food and visited the most incredible island full of bunnies (I got a huge case of wanderlust after reading that!). Read on for the interview…
How long have you been vegan? How many places and where have you traveled since you've been vegan?
I've been vegan for about 8 1/2 years and I was vegetarian for a while before that. I've travelled quite a bit since then! I took a road trip around Europe in 2010 and visited France, Belgium, Germany, the Czech Republic, Austria, Switzerland and Luxembourg. I've travelled around Spain quite a bit too and I especially love Barcelona and Mallorca. I've also been to Ireland, Scotland, Denmark, Sweden, Croatia, Slovakia, Hungary and the Canary Islands. I also keep re-visiting Vienna and Berlin because I love them so much. I've travelled in the US quite a bit, mainly to major cities – NYC, Chicago, Boston, San Francisco and the Bay Area, Austin, Portland, Seattle and Las Vegas but I also visited quite a few smaller cities and towns on my NYC – Chicago road trip. I was lucky enough to get to visit Farm Sanctuary on my first ever trip to America as a vegan which was amazing. Earlier this year I travelled the furthest I've ever been when I went to Japan with Nick, my husband. We got rail passes and travelled around a bit visiting Tokyo, Kyoto, Hiroshima, Nagoya and Osaka and, one of my personal travel highlights Ökunoshima otherwise known as Bunny Island. And yup, that was as ridiculous and awesome as it sounds!
What's your favorite place or places you've traveled as a vegan?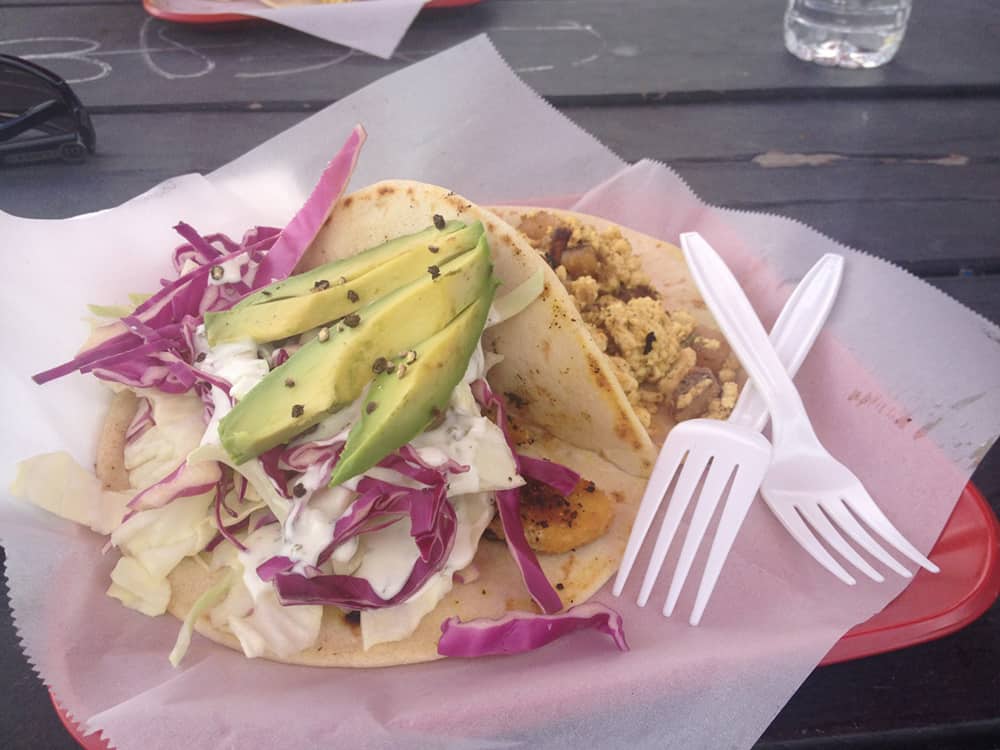 Wow, that's such a tough question! I love Austin, the weather's amazing, the food's amazing, everyone I meet there is friendly and super welcoming and just the nicest. It's also the location for the next Vida Vegan Conference so I'm going back again next May. Closer to home I love Berlin and Vienna for their ridiculous vegan friendliness. But travelling in Japan was probably one of the best overall experiences I've had, it was so different to anywhere I've ever travelled before and the food was amazing.
What was the best vegan meal you've had while traveling? How did you find the restaurant?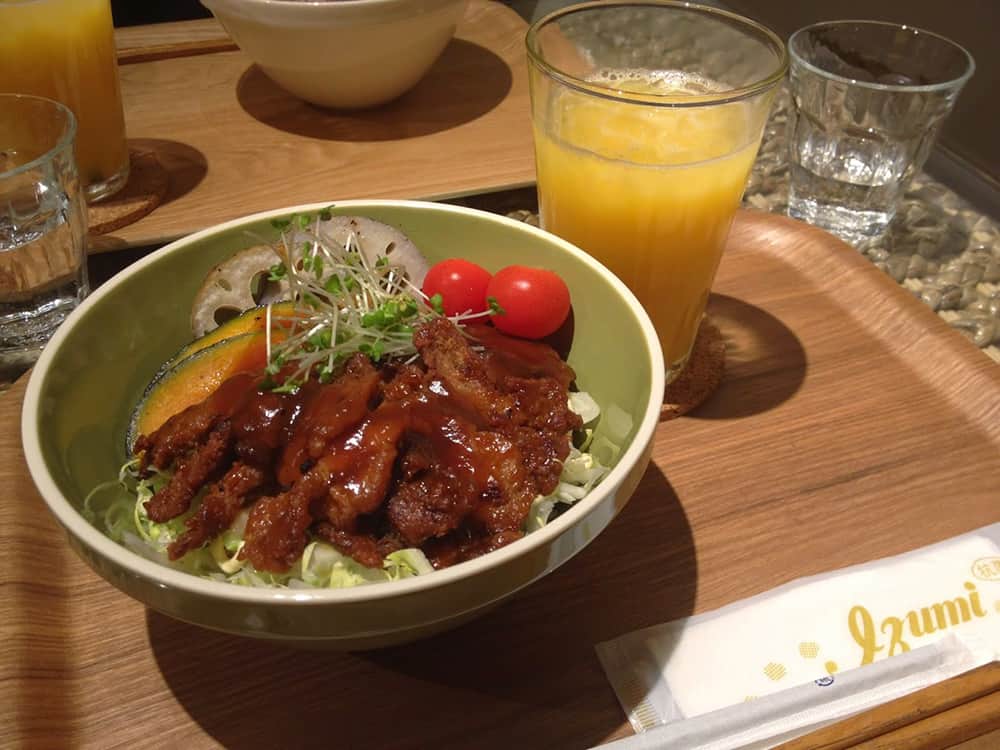 One of the meals I look back on most fondly was at LOVE Pacific Cafe in Nagoya, Japan. I really wasn't expecting to find anything much to eat on our stopover there, let alone a bowl of beautifully presented and incredibly delicious rice, soy meat and veggies. It was fantastic and I hope to get to go back one day.
What was the hardest place to be a vegan? How did you find food? What did you eat?
Japan could have been tough if I hadn't thrown myself headfirst into researching it for hours upon hours before the trip. I devoured any and every blog post written by veggie or vegan travellers, scoped out Happy Cow and contacted local vegans. In the end I made a pretty good guide to planning a trip to Japan which includes a pictorial guide to Japanese convenience store foods. You can check that out here. It would have been a much more expensive and challenging trip if it hadn't been for 7/11 onigiri!
Where are you planning on going next and what vegan places will you be checking out?
Unsurprisingly my next plane tickets are booked and I'm flying to Thailand with my husband in mid January. We'll be starting the trip on the Ko Yao islands which don't have a single Happy Cow listing between them, I'm hoping to be able to add some! We're also going to be spending a week volunteering at the amazing Elephant Nature Park near Chiang Mai, somewhere I've been wanting to visit since I first heard about it five years ago. They provide vegan food and there'll be elephants so of course it's going to be amazing.
If you had to give some advice to a new vegan planning their first holiday as a vegan, where would you tell them to go (and what would you tell them to eat?)? Any advice you'd give them?
Funny you should ask that, I'm actually doing a talk called A Vegan Abroad at VegFest London on Saturday 27th September at 4pm, which addresses this question and many more. Firstly though, I would tell them to go wherever they want – you can be vegan anywhere! Just make sure you do your research first and always pack plenty of emergency snacks.
Thanks so much for the interview, Jojo!