In today's vegan traveler interview, I interviewed Cadry of Cadry's Kitchen.  I absolutely love Cadry's Kitchen – anyone who creates a Mister Rogers MoFo theme is a star in my book!  So it was a pleasure to interview Cadry and hear about her experiences traveling as a vegan!  Read on for the interview…
How many places and where have you traveled since you've been vegan?
I have been vegan for a little over 7 years and was vegetarian for a couple of years before that. Since I've been vegan I've traveled to England, Arizona, Arkansas, California, Colorado, Florida, Illinois, Iowa, Kansas, Michigan, Minnesota, Missouri, Nebraska, Nevada, New Mexico, New York, Oklahoma, Oregon, Texas, and Wisconsin.
What's your favorite place or places you've traveled as a vegan?
I went to New York City at the beginning of this month, and that is a pretty amazing place to be vegan. So many places that I travel, there are just a handful of vegan or vegan friendly restaurants. It's easy to hit them all on a trip. In New York City, that was impossible. You could be there for weeks and still not see them all! As someone coming from a state with only two vegan restaurants, it was really overwhelming to open up my Happy Cow app and have pages and pages of options. It made it so hard to choose! Obviously, that's a wonderful problem to have, and almost everything I ate there was outstanding.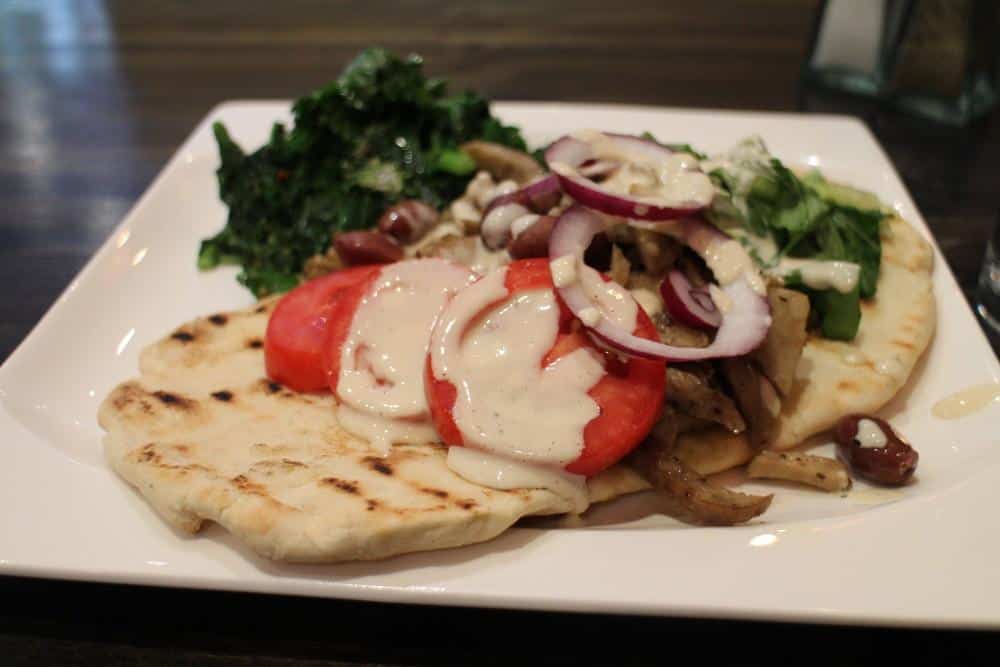 I particularly enjoyed the meals I had at Candle Café West, Blossom on Columbus, V-Note, and Bunna Café in Brooklyn. But even just your average bagel place there has tofu cream cheese in a variety of flavors. There's not much better than sitting in Central Park eating a fresh New York City bagel.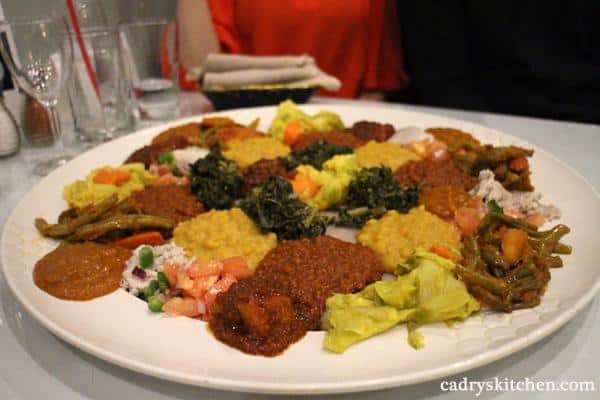 Along with New York City, I have a huge soft spot for Los Angeles since I lived there for 13 years. Somehow on a lot of "best of" lists it gets ignored, but there are few places in the world that have the kind of quality, variety, and number of options that they do. Whenever I visit, I have to hit Rahel Ethiopian (my favorite restaurant anywhere) and Sun Café, an amazing raw restaurant. And oh, my gosh, the vegan donuts from Donut Friend are the stuff of legends.
What was the best vegan meal you've had while traveling?  How did you find the restaurant?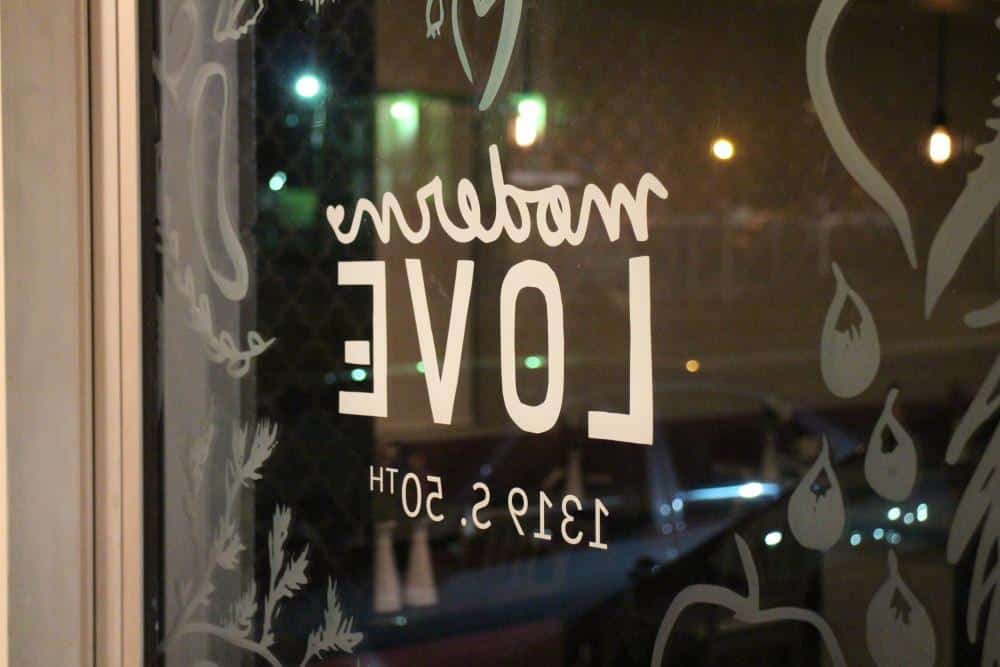 I'm going to have to pick a meal I had this summer in Omaha, Nebraska of all places. I was lucky enough to enjoy one of the early tastings at Modern Love, Isa Chandra Moskowitz's new restaurant. The seitan marsala was one of those dishes that stops you in your tracks. I had to take a moment to just savor it and watch my husband's face, so that I could see his reaction. It was so tender and delicious and served with a vegetable mash. The Nebraska Tourism Board should be sending Isa regular shipments of flowers. There were people there that night who had flown in from California just to visit! I know my husband and I will be visiting Nebraska a lot more often now.
What was the hardest place to be a vegan?  How did you find food?  What did you eat?
My husband and I drove across country a couple of times when we were moving, and that had some challenging moments. We packed a cooler full of food, but the trip with a trailer took longer than anticipated. (That happens when you're only able to go about 50 miles an hour.)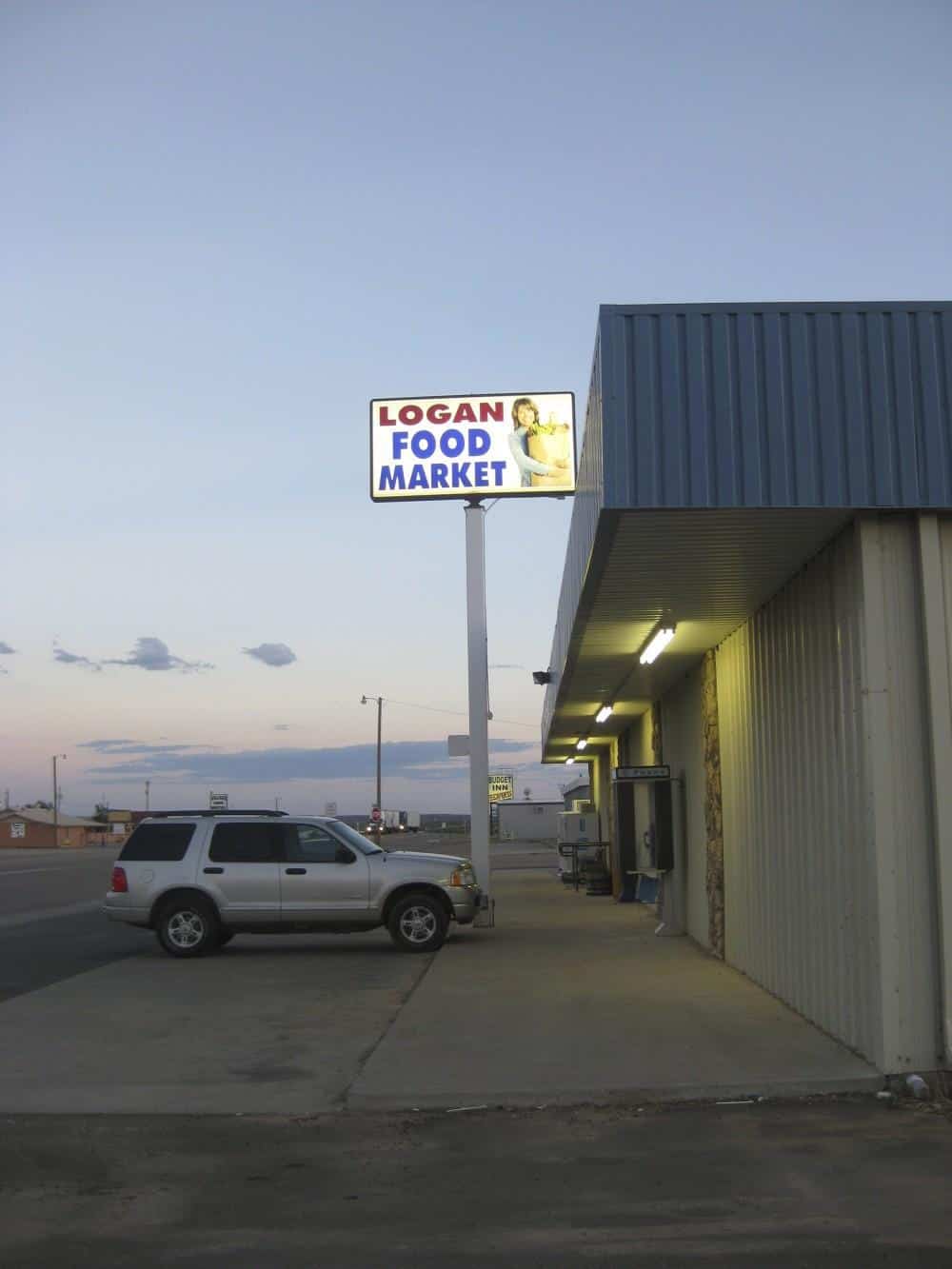 For one particularly memorable dinner, we drove through a town that was seriously no longer than a mile or so. In the "main" part of the town, there was a convenience store, a gas station, and a Subway. Obviously, we could have gone to Subway for a veggie delight, but instead we went into the convenience store to check out our options there. They actually had a few different kinds of non-dairy milk, which was surprising. So we picked up a box of cereal, rice milk, an avocado, chips, and salsa. It was a very weird meal, admittedly, but all in all, not too shabby!
Where are you planning on going next and what vegan places will you be checking out?
I don't have any definite trips on the horizon, but I'm hoping we'll be able to return to the Orlando area again next year. I'd love to revisit Ethos Vegan Kitchen and Dandelion Communitea Café.
If you had to give some advice to a new vegan planning their first holiday as a vegan, where would you tell them to go (and what would you tell them to eat?)?  Any advice you'd give them?
The planning is the best part! I seriously plan trips that I may never take. I've heard that one way to know if someone is vegan is if they can tell you about vegan restaurants in cities where they've never visited and even list one or two of their top dishes. That is so true!
Obviously, Happy Cow is a great place to start for searching vegan options in a city. I also like googling "vegan" and whatever the city is in question. It usually brings up reviews from bloggers with lots of pictures and inside information. Yelp can be handy too for finding less-publicized vegan options.
Outside of that, my advice would be to look for vegan-friendly cuisines like Indian, Ethiopian, Thai, and Mediterranean. I've also had good luck getting vegan sandwiches and meals at natural grocery stores.
Finally, a lot can happen with a friendly attitude. On our honeymoon I was vegetarian and not yet vegan. We were in Switzerland, and I was trying to explain to the server what I did and didn't eat. Neither of us spoke each other's language, and so I pulled out a scratch paper and a pencil. I made a drawing of a pig, a cow, a fish, and a chicken, and put X's through all of them. A flash of understanding went across her face, and I was brought a delicious meal. A positive attitude and a smile goes a long way!
–
Check out Cadry's travel posts here to read more about her vegan trips and keep up to date on her latest travels on Cadry's Kitchen!  Just prepare to be extremely jealous reading posts such as this one on her unforgettable meal at Modern Love.
Do you also plan trips that you might not take?  (I know I definitely do!!)
–
This post is part of my Hungerlust series. Hungerlust. That insatiable craving for both food, and travel. Preferably combined. And vegan, naturally. My Vegan Month of Food (MoFo) theme this year is all about feeding it. We'll be doing a journey around the world (airfare not included – sorry!) from the comfort of our sofas – or desks, wherever you happen to be sitting.