Today we are joined by Amélie, who runs the travel blog Mostly Amélie, a blog about health and wellbeing while on the road, and of course vegan food!  Amélie does a lot of traveling by bicycle and she is passionate about yoga (if you can't tell from the pose in her picture above!), so follow her blog to hear about a healthy mix of yoga, cycling through the Balkans in the fall and the vegan burgers of NYC.
On to Amélie…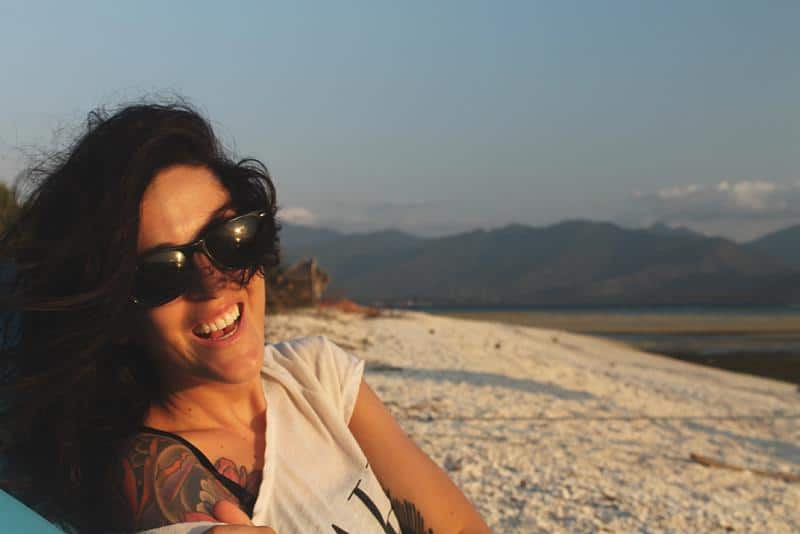 Photo by Amélie of Mostly Amélie
How long have you been vegan? How many places and where have you traveled since you've been vegan?
I've been a vegan since 2012 when I was still living in Canada. Before that, I was vegetarian for a couple of years. I have been to around 20 countries since becoming vegan. For nearly two years, I was in South East Asia and I recently came to Europe at the end of 2015 to see what is happening over here. A lot of thought and research go into what I eat, I'm a big foodie, and it's one of the things I enjoy the most about traveling. With all the research comes fantastic discoveries and experiments. I love being a vegan traveler!

Photo by Amélie of Mostly Amélie
What's your favorite place or places you've traveled as a vegan?
There are so many! In Asia, every country I have been to has had vegan-friendly cities, but not one country was especially easy as a whole. Some of the most vegan-friendly cities I've been to were Kuala Lumpur, Georgetown and Malacca in Malaysia, Ubud in Indonesia, Chiang Mai, Koh Phangan, Koh Tao and Bangkok in Thailand, and Singapore. I'm in Berlin at the moment and it is an absolute vegan paradise! On the other side of the ocean, New York, San Francisco, Toronto and Montreal are awesome.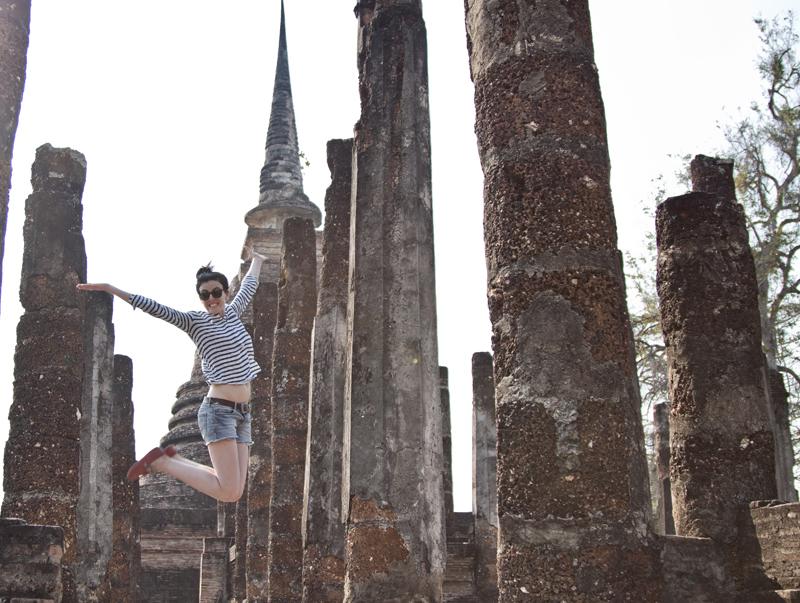 Photo by Amélie of Mostly Amélie
What was the best vegan meal you've had while traveling? How did you find the restaurant?
I love me a good Asian noodle soup and there have been great vegan versions of traditional dishes everywhere I've been in Asia. Most notably, I would say the laksa at Luk Yea Yan in Georgetown, Malaysia and the khao soi at Kaow Soi Noodle in Ao Nang, Thailand. There's nothing like a big bowl of spicy, coconutty, creamy noodley goodness, is there?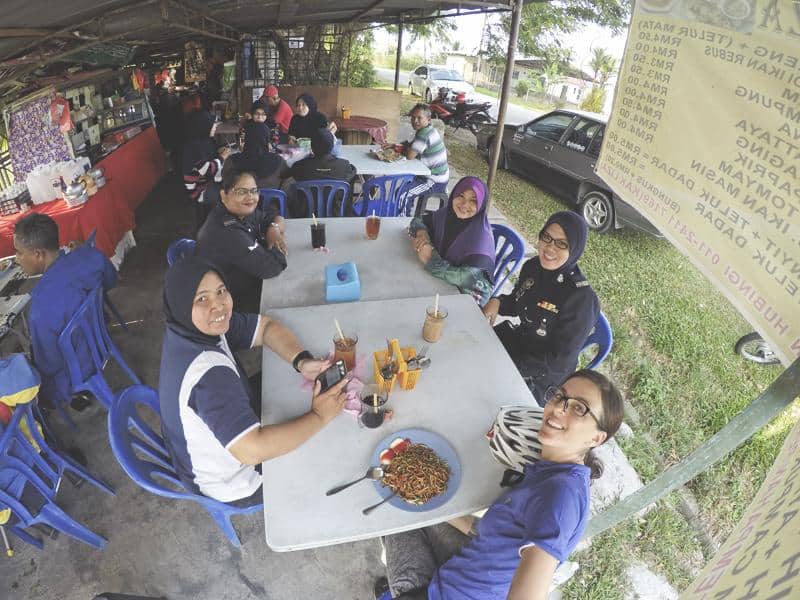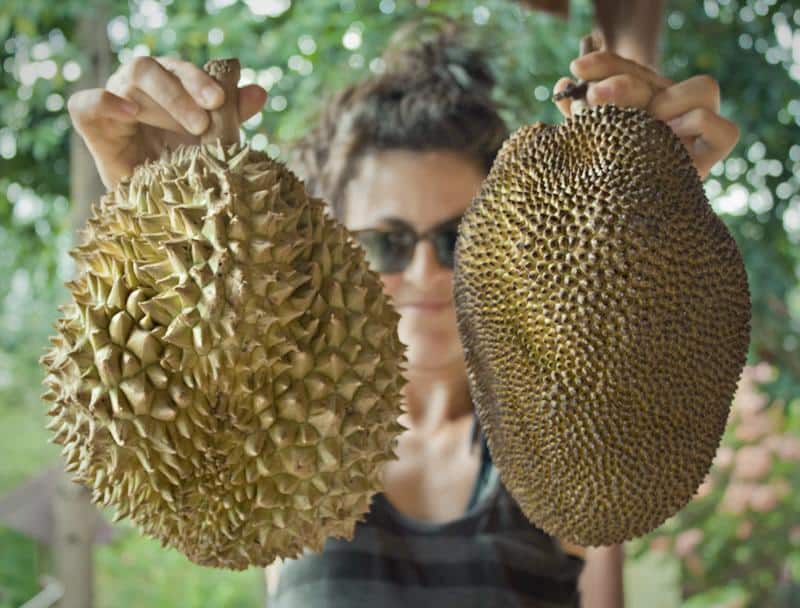 Photos by Amélie of Mostly Amélie

What was the hardest place to be a vegan? How did you find food? What did you eat?
I recently cycled the Balkans from Istanbul to Milan via the less traveled road and it was not vegan friendly at all! The restaurant options were: cheeseless pizza (on which they tend to use ketchup in place of tomato sauce in many places), french fries and lettuce, tomato and onion salads.  Luckily I was camping and equipped with a stove, so I ended up making most of my meals myself, which consisted of oatmeal with fruits + some kind of fat/ protein (peanut butter, chia, nuts, etc.) in the morning and a big stew of lentils, veggies and rice or pasta at night.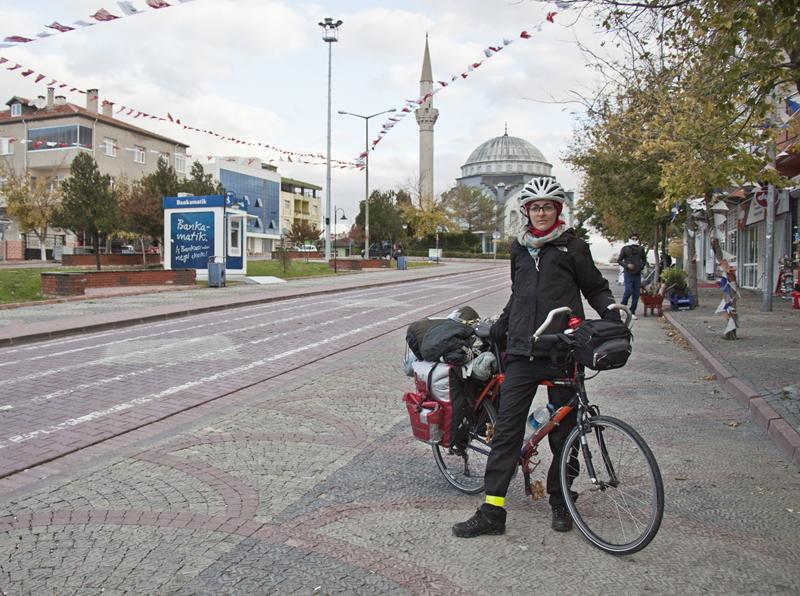 Photo by Amélie of Mostly Amélie
Where are you planning on going next and what vegan places will you be checking out?
I actually just arrived in Berlin a few weeks ago and will be basing myself here for the next few months. I feel there is so much to discover in terms of vegan food in this city that it might not even be enough time!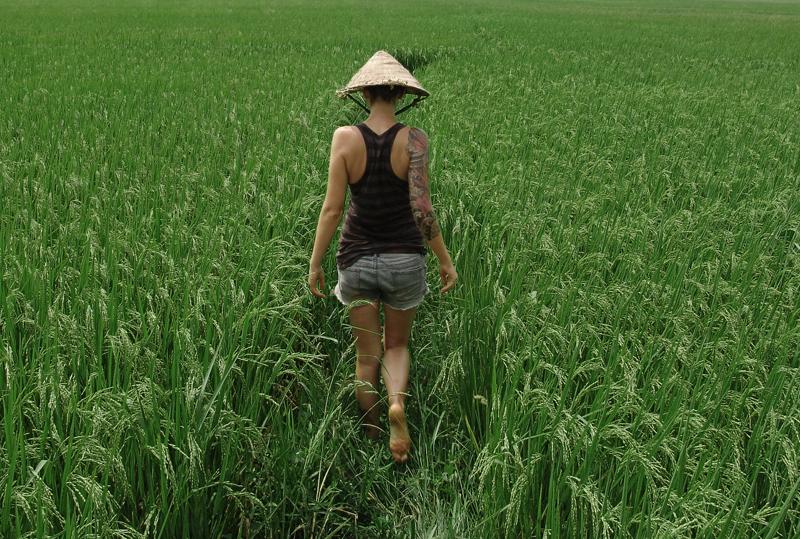 Photo by Amélie of Mostly Amélie
Follow Amélie on Mostly Amélie to stay up to date on Berlin and her other travels, or follow her on Instagram for some serious wanderlust and foodlust-inducing photos.
—
If you're new to vegan travel, or just want to pick up some extra tips, check out my book, The Essential Vegan Travel Guide, your guide to traveling vegan anywhere in the world, from Tacoma to Timbuktu.  Unlike other guidebooks, it doesn't tell you where to go or what to eat – instead, it shows you how to find vegan food and vegan people, wherever you end up in the world.  The 2016 edition is out now and it's available as a paperback for just $14.95 (£9.95) on:
Createspace
Amazon
Barnes & Noble
It's also available in Kindle format, or as a PDF here ($9.99)!  It's full of advice on how to find restaurants, choose where to stay, meet other vegans and pack your vegan bags (with vegan snacks and toiletries).