Can't believe it's the second to last day of Mofo already!  In the post I'll continue with my theme which is 'Places I've Been' — I'm creating or re-creating a dish from various places I've been in each post.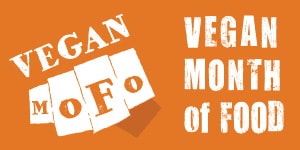 As I mentioned in my last post, my trip to Panama City didn't go to plan and I ended up seeing barely anything at all because I felt so unsafe.  After spending a few days in Panama, I flew to Santiago, Chile, and my experience there was a completely contrast to Panama City.  As soon as I got to my hostel, a beautiful old Colonial style building in the city centre, surrounded by the Andes (with a beautiful view of the mountains), I had a feeling I would love it there.  I'd only booked a week there, because I wasn't sure if I'd like Santiago.  The guidebooks waxed lyrical about Buenos Aires' beauty, but many of them just complained of the smog in Santiago.  I actually ended up liking Santiago better than Buenos Aires.  There were few tourists (partly because it had been less than a year since the earthquake), it is a compact and walkable city and I loved the surrounding mountains.  It wasn't even smoggy when I was there.  And I ended up finding a surprising number of vegan-friendly places, including a really cute vegan boutique.  Plus, it was great to be able to relax and walk around after being unable to leave my hostel in Panama!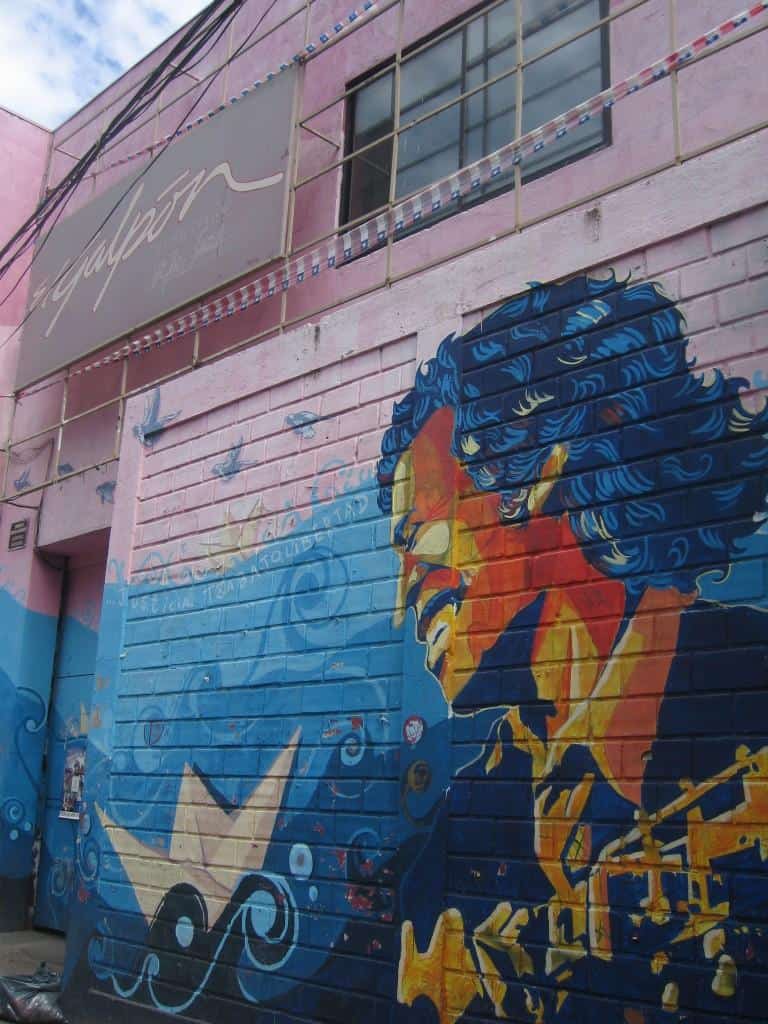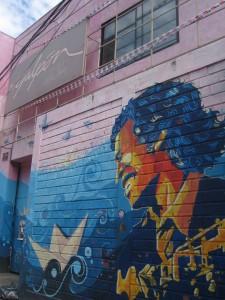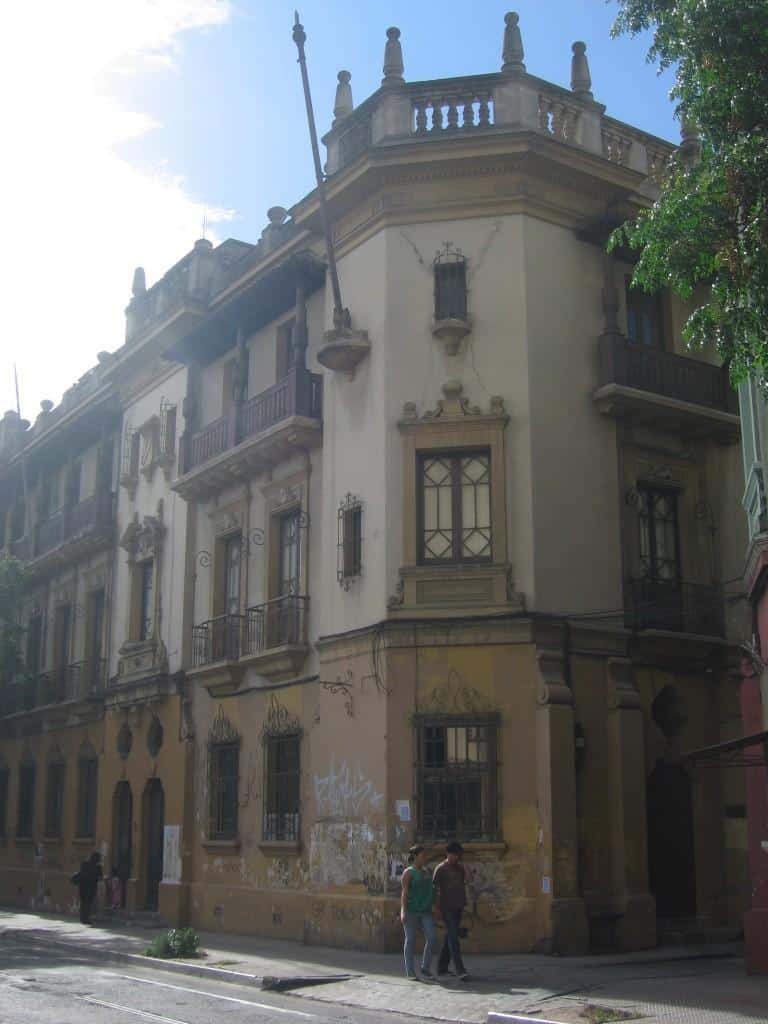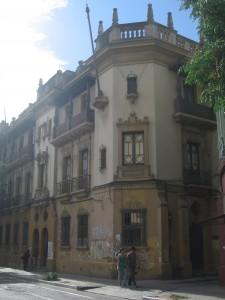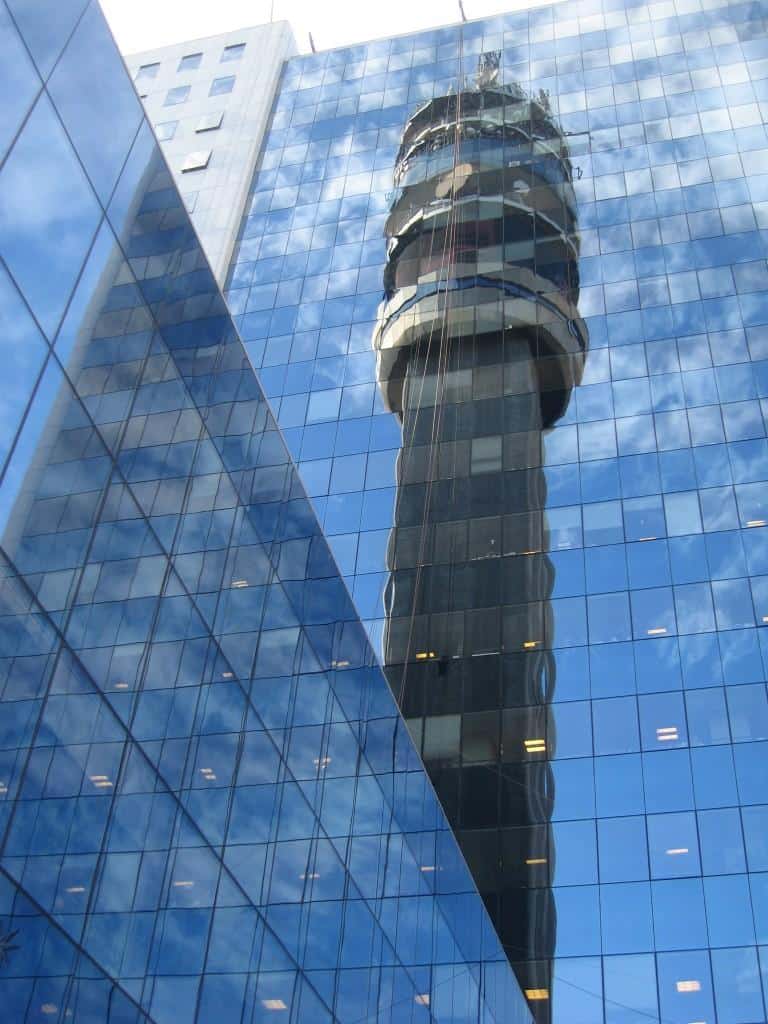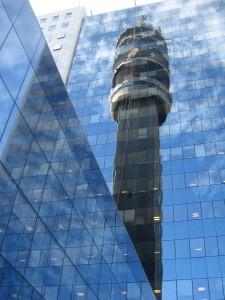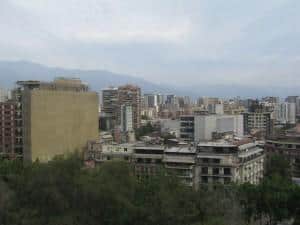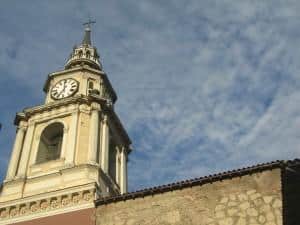 Empanadas stuffed with various fillings are popular in Chile, and I remember eating quite a few while I was there.  I recently made some cheese empanadas (I also made a couple of potato ones as I had some leftover cheesy mashed potatoes).  You can fry them, but I opted to bake.
Cheese Empanadas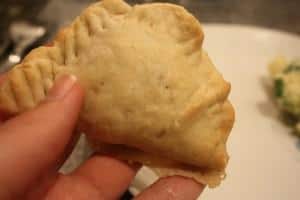 Makes half a dozen
Ingredients
1.5 cups of flour
1/2 tsp salt
1/2 tsp baking powder
4 tbsp vegetable shortening
6-8 tbsp ice water
1/2 block of vegan cheese
Instructions
Preheat the oven to 200 C.  In a large bowl, mix together (by hand or in a mixing bowl) the flour, salt, baking powder and shortening until it forms small pebbles of dough.
Add in ice water until you can form a ball of dough with your hands, but don't add so much it becomes sticky.  Knead the dough for five to ten minutes.
Roll out the dough and cut into 6-inch rounds, or form rounds by hand (I was lazy so I divided the dough into six portions and formed the rounds by hand).  Fill each round with a small amount of vegan cheese or other filling and then fold in half.  Press the edges down with a fork to form a ridged edging.
Place the filled empanadas on a baking tray and bake for 20 minutes until golden around the edges.