This post may contain affiliate links (see full disclaimer here). This means if you make a purchase after clicking, I may get a small percentage of the sale, at absolutely no extra cost to you.
When you're travelling long-term, or even just on a long trip, eating out for every meal can start to seem like a slog. Everything in moderation, right? What was once a treat (going out for a decadent meal) starts to wear on you and after awhile you just want a simple home-cooked dinner.
Most long-term travellers rent somewhere with a kitchen. However, unless you're staying in a VegVisits apartment (a vegetarian and vegan rental site where you can filter places to stay based on their kitchen equipment!), you probably won't have access to the kitchen tools you're used to. You know, essentials like a blender and food processor (it's not only me that views these as essentials, right? Right?!).
But with a little ingenuity and some good packing skills (and maybe a sacrifice of a shirt or three) you can build a pretty decent travel kitchen to take with you, so you have a kitchen wherever you end up. The key is to pick and choose the elements that are most important to you, and take those with you.
Here's how to build your own travel kitchen. Remember, you shouldn't take ALL these items with you, you need to pick and choose what's most important to you, your style of cooking and what's best given the size of your backpack/bag.

A travel kitchen collection of spices and herbs
Put together a list of the dried herbs and spices you use most frequently. Take either your most frequently used spices, or the ones that you think will be hardest to obtain in your destination(s). These small 30ml containers (meant to be used for lip gloss) are perfect for storing a small amount of each spice. (Get a 12-pack of 1oz/30ml containers)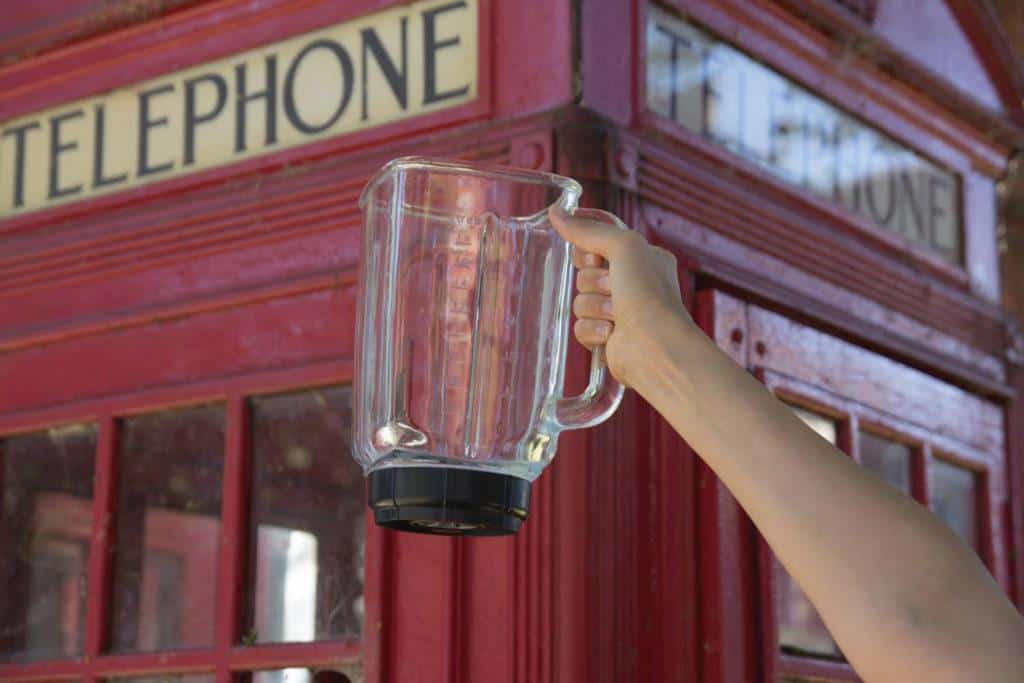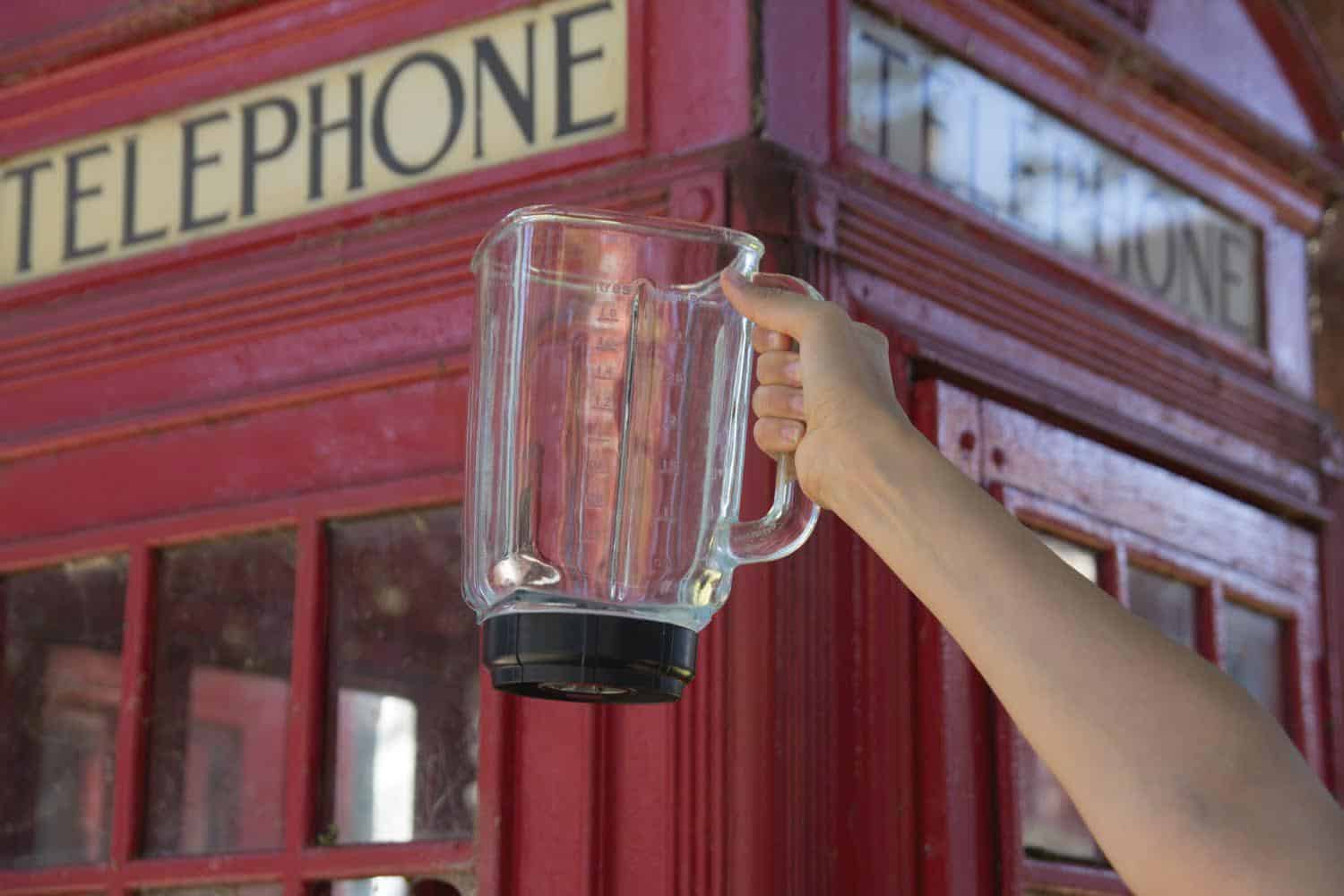 A travel blender
Even if you don't drink a smoothie a day, if you like making your own non-dairy milks, cashew cream, vegan cheese, gazpacho or other soups then a blender is a necessity. I use mine (a Magimix
) pretty much every day and can't imagine travelling long-term without it. I know I'm a bit crazy in packing a huge, heavy, glass blender (and yes I did have to sacrifice a lot of clothing space for it) but I am thankful for it every day. If you're not quite as blender-crazy but still think you could do with some form of blending device, a lot of travellers swear by their stick blenders.
Before using any electric device be mindful of the voltage of your device and the country you're in!! For example, while the US uses 120 V, Europe uses 230 V. A friend fried her very expensive Vitamix
by using it in Europe when it was the wrong voltage! Always check the voltage of each country.
A mini food processor
While I've heard of other travellers travelling with stick blenders, I think I might be the only person I know who travels with a food processor. If like me you're addicted to cashew cheese, hummus and pesto then you'll want a food processor with you. I love my mini food processor because it's small and compact but just big enough for a batch of hummus or pesto. (Cuisinart). Or on Amazon UK)

A coffee/spice grinder
Ok, so this may seem a bit OTT to pack, but if you like freshly ground coffee or fresh spices for curries then it's worth packing. I also find it handy for making cashew cheese.
A spiraliser
A good vegan travel kitchen isn't complete without a handy spiraliser, right? Anyone who eats a lot of carrot, zucchini (courgette) and sweet potato noodles lives and breathes by their spiraliser. I also find mine handy for spiralising vegetables to put on salads (I hate spending forever slicing veg thinly with a knife, especially crappy knives found in Airbnb rental kitchens). While a full-size spiraliser is a bit tricky to pack, a small one is extremely portable!
Knife and cutlery
As I mentioned before, Airbnb knives are not the best knives. So, you might want to bring a kitchen knife with you — but obviously only in CHECKED luggage and take care to pack it carefully! This knife comes with a plastic cover. Or this one on Amazon UK also has a cover.
Cutlery sets can also be a useful addition to your travel kitchen, especially if you stay in hotels or places without cutlery. Try this 4-piece set (knife, fork, spoon, chopsticks, all stainless steel) with a case.

Measuring spoons and cups or a scale (for travelling bakers)
If you're a keen baker, measuring spoons and cups or a kitchen scale is probably high on your list of what belongs in your travel kitchen. Measuring spoons and cups can be hard to come by and sizes vary by country so if you bake by volume (like most US bakers) you'll want to bring measuring cups and spoons with you. I like this Pyrex cup because it's virtually indestructible and can double as a substitute for a bain marie when melting chocolate. These stainless steel measuring spoons look handy.
I haven't tried this folding kitchen scale but it looks worth a try. And would save a lot of space! (Though a kitchen scale is one kitchen implement I travel without)
Collapsible Tools
In addition to the folding kitchen scale, there are lots of collapsible kitchen tools out there, like collapsible salad spinners, strainers and mashers.
Your favourite kitchen tools
If there's something you absolutely can't live without (like my friend who carries a corkscrew everywhere in the world) then you should definitely pack it in your travel kitchen. It might not seem like an essential to someone else, but if you find yourself reaching for the same kitchen implement every day, or even convincing your friend to buy the same blender, then it belongs in your bag.
Whether you would die without your favourite wooden spoon, your corkscrew, a pair of kitchen tongs, a vegetable peeler, the best ever grater or a handy can opener, whatever it is, bring it. Unless it's your pasta maker – those things weigh a ton!

Difficult-to-find ingredients
If, like me, you put nutritional yeast on everything, then you're probably already accustomed to lugging nutritional yeast through customs the world over. While vegetables and fruits are available everywhere, some vegan items are harder to find – like vegan chocolates, nooch and soya milk (take the powdered version) – and therefore might make their way into your bag.
As an Amazon Associate I earn from qualifying purchases.