Once upon a time, I was scared to go vegan because I was afraid it would mean giving up dessert. It wasn't that I thought vegan desserts didn't exist–I'd had plenty of vegan desserts. Too many, in fact. And every single one I'd had was dry or flavourless. Then one day, I got Vegan Cupcakes Take Over the World, and a whole new world opened up. Here were vegan desserts that were delicious–tastier, in fact, than their non-vegan counterparts. And the writing was amusing, to boot. I fell in love with the book and went vegan, safe in the knowledge that I could make amazing vegan baked goods.
For a few years after going vegan, I was obsessed with using only vegan baked goods recipes, never daring to veganise a non-vegan recipe. I attempted once or twice to veganise non-vegan recipes with commercial egg replacers, and the results were mixed. I thought it would be easier to stick to vegan recipes, and frankly, I was scared I'd explode something in my oven if I experimented too much. I didn't know where to start, or what to use as replacements, and I'd always heard baking was a precise chemistry you shouldn't mess with. Then, I had a few wacky recipe ideas and couldn't find vegan recipes for what I wanted to make (or any recipes, for that matter), so I started adapting standby vegan recipes — mainly for cupcakes (that's where it all started, after all!). I slowly came out of the rut…and eventually, I had the courage to start veganising non-vegan recipes. And I discovered that as long as you use sensible replacements and keep the solid to liquid ratio, it's not that hard!
When I stumbled across these raspberry-topped lemon muffins over at Smitten Kitchen a few weeks ago, I immediately knew I had to veganise them. I scribbled down a few notes and made them that night…and they were delicious! If you're lucky enough to have a few last summer raspberries, I definitely recommend using them in these bright, summery muffins.
Raspberry Lemon Muffins
Makes 12 muffins
Ingredients
1 1/8 cups sugar (250 g / 8.75 oz
4 tsp finely grated lemon peel (peel from 2 lemons)
2 cups flour (285 g / 10 oz)
1/2 tsp baking soda
1 tbsp baking powder
1/2 tsp salt
1 cup soya milk
1 tsp vinegar
2 tsp vanilla extract
1/2 cup vegetable oil
36 raspberries
Instructions
Preheat oven to 375 F / 190 C and line a muffin tray with paper liners.
In a small bowl or mug, whisk together the soya milk and vinegar and set aside for a few minutes to curdle (when vinegar curdles in soya milk the resulting product can be used like buttermilk in baking).
In a separate small bowl, mix together the dry ingredients (sugar, lemon zest, flour, baking soda, baking powder, and salt).
Add the wet ingredients (soya milk+vinegar mixture, vanilla extract and vegetable oil) to the dry and mix to incorporate. Be careful not to over-mix, just mix until the wet and dry ingredients are combined.
Pour the mixture into the muffin cases and top each muffin with 3 raspberries.
Bake for around 25 minutes, or until a toothpick or fork prong inserted comes out clean.
They're perfect for a picnic or to enjoy outside. I ate mine on my balcony on a sunny day, and enjoyed the view over my neighbours' gardens (I get all the greenery without any of the upkeep!).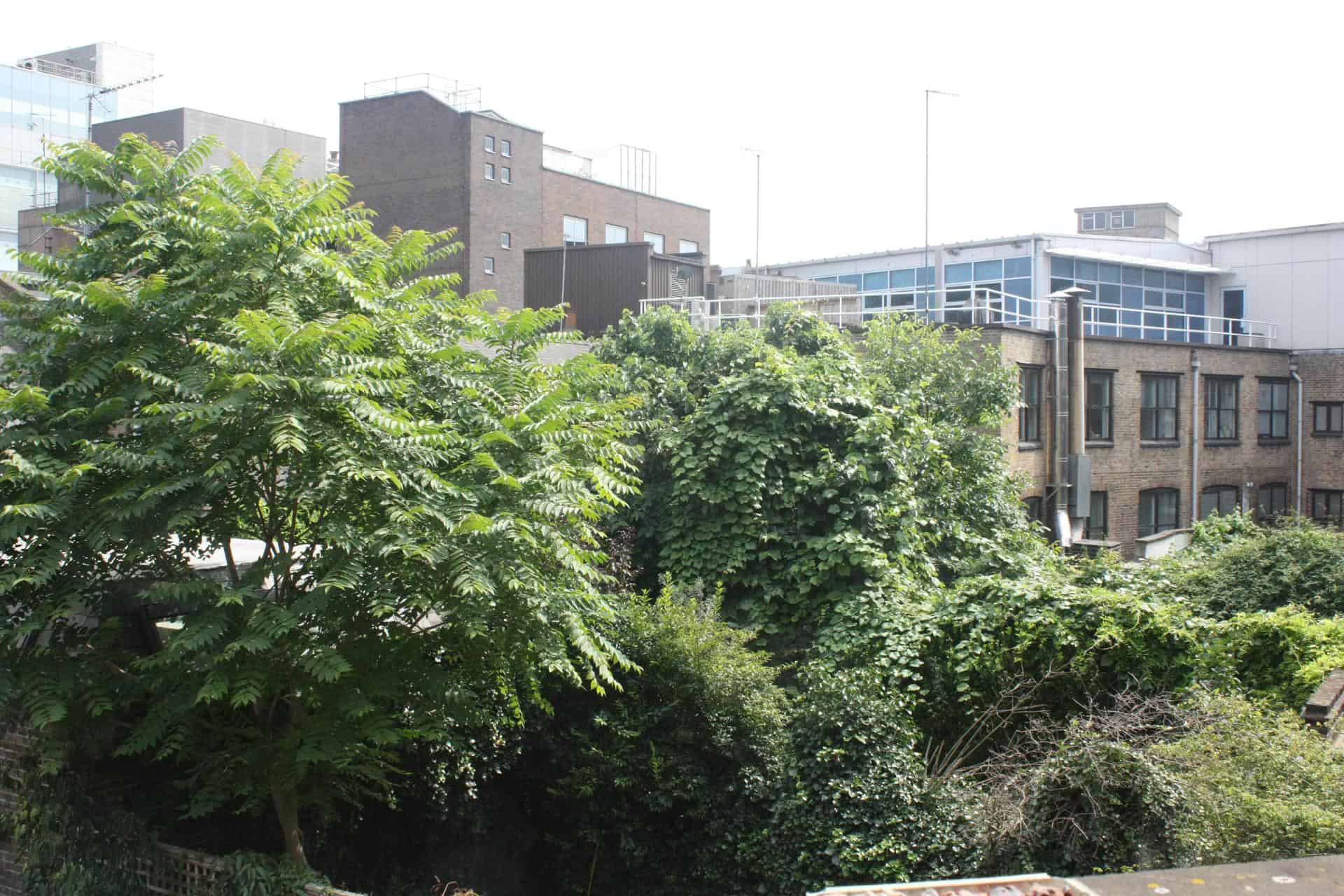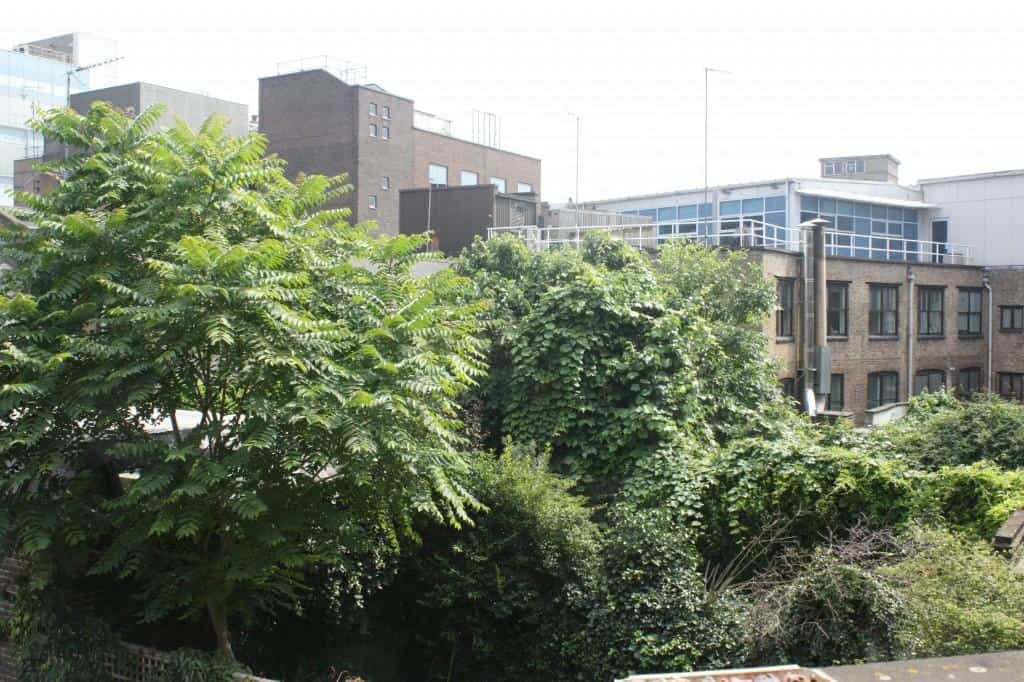 Want more vegan breakfast recipes? Try my vegan tofu scramble recipe!