It's nearly New Year's…have you finished your New Year's resolutions? Do you do resolutions? I don't do resolutions as such but I usually write some goals and plans for the year…but haven't gotten round to it yet this year!
However, I did look through my recipe archives and found this delicious soup which I haven't had in awhile.
Did you know black-eyed peas are a traditional food of choice for New Year's Day? They're believed in several cultures to bring good luck in the new year.
If you want some good luck, or just a really tasty soup, then this soup is for you. Feel free to play around with the veg and add whatever vegetables you have in the fridge.
Coconut Curry Black-Eyed Pea and Spinach Soup
Curry powder is the key to this soup, as the main spice here. What's crucial is using a curry powder you love. If you love spicy food, go for a spicy curry powder and add the additional cayenne pepper. If you don't like your food hot, opt for a mild curry powder with less kick and leave out the cayenne!
Serves 4
Ready in 30 mins or less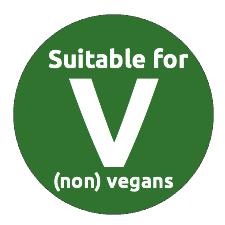 Ingredients
1 tbsp olive oil
Medium onion, chopped
1 clove garlic, minced
1cm cube fresh ginger, grated (optional)
2 tbsp curry powder
1/2 tsp cayenne (optional)
Bell pepper, stem removed, de-seeded and chopped
400g tin chopped tomatoes
400 ml coconut milk (1 tin)
1 litre vegetable stock
800g black-eyed peas (2 tins)
250g fresh spinach
Instructions
Heat the olive oil over medium heat in a large saucepan. Once the oil is hot, add the onion and fry until translucent and just beginning to brown. Add the minced garlic and ginger and fry until the garlic brown.
Add the curry powder and cayenne, if using, and fry, stirring, for 1-2 minutes, then add the tin of chopped tomatoes and cook for another 1-2 minutes, until softened.
Add the chopped bell pepper, coconut milk, vegetable stock, and black-eyed peas and turn the heat to high, bringing to a boil. Once the soup has begun to boil, reduce heat to low and simmer for 3-5 minutes, or longer. You can leave soup on a low simmer for an hour or longer if desired.
Five minutes before you plan to eat the soup, add the fresh spinach and stir into soup, cooking until wilted, 3-5 minutes.
Remove from heat and serve. This soup tastes great the next day too!