My Vegan Mofo theme is Suitable for Non-Vegans: delicious, non-scary food you can feed your non-vegan friends and family — food that will show them that you're not crazy (well, not crazy for being vegan!).  Like my page on Facebook to get the latest Mofo/Suitable for Non Vegans posts.


This is a milkshake for adults.  It is creamy, chocolatey, and…alcoholic!   I first made it for a group of girls I regularly have brunches with (like a tamer, more cinnamon roll-oriented version of Sex in the City), mainly because I had some kahlua I wanted to use up.  I bought a bottle and put a glass on ice and immediately spat it out; turns out I don't like kahlua, at least not on its own.  But in milkshakes? Yes, please!  My friends were instantly addicted, asking me for more and more milkshakes until we ran out of ice cream. They still beg me to make it every time we do brunch.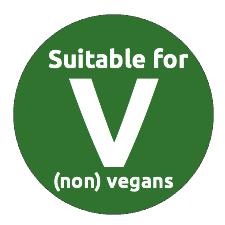 I don't normally measure what I put into the milkshake.  This is easy to throw together and you don't need to follow the measurements.  Feel free to adjust the chocolate and especially the kahlua to taste.  It's also nice with amaretto in place of kahlua!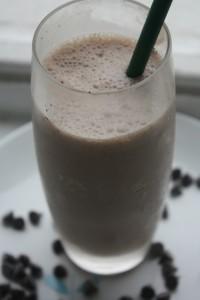 Creamy Alcoholic Chocolate Kahlua Milkshake
Serves 1
Ingredients
1..5 cups vanilla ice cream
1.5 tablespoons cocoa powder
0.5 cup soya milk
1 oz (30 ml) kahlua
Instructions
Put all the ingredients in a blender and blend until combined.