To the inexperienced, vegan travel might sound difficult and even unpleasant. With a little bit of pre-trip research, vegan travel is not only a breeze, but also fun. I actually think I prefer travelling as a vegan to travelling in my pre-vegan days, for a few reasons:
1. Awesome food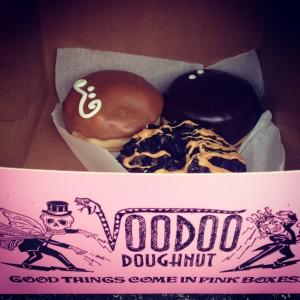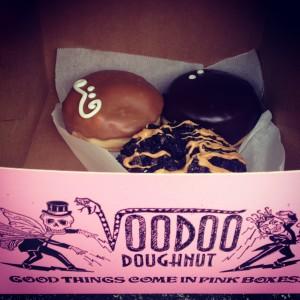 It may seem counterintuitive, but I have tried more new foods since going vegan than before. Kenji Lopez-Altman of Serious Eats, who did a 30 day vegan challenge the past two years, eloquently explains why limited choice actually encourages vegans to try more new foods in his article "Diversity by Restriction". The quality of food I have eaten has increased exponentially since I went vegan, because I have learned a lot more about food and think a lot more about the restaurants I visit. When travelling as a vegan, you'll have to spend a bit more time finding vegetarian or vegan restaurants, but you'll never end up wandering into the nearest overpriced, tourist trap restaurant you pass by.
2. Discovering places I wouldn't otherwise have gone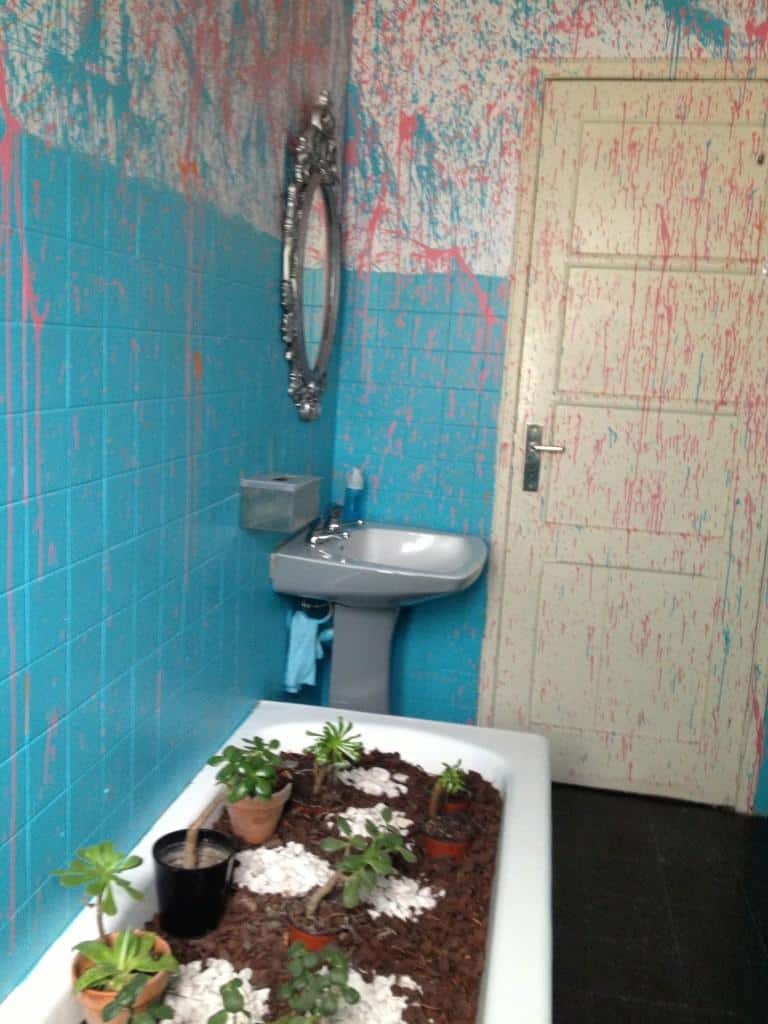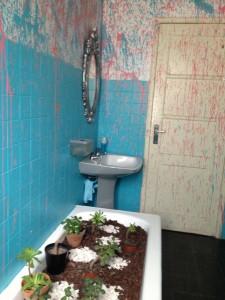 As I mentioned, when travelling as a vegan you're not going to pop into the nearest restaurant frequented by tourists. Instead, vegans usually seek out vegetarian or vegan-friendly restaurants, which are often places you would not have otherwise explored. And they are sometimes located in parts of town you wouldn't have gone to. In Shanghai, my quest for a vegan restaurant took me to a leafy residential area I wouldn't have found if I hadn't been looking for that restaurant. Hidden amidst the hustle and bustle of one of the world's biggest cities, it was a welcome respite, and it also proved to me that even in one of the most touristed cities in China, if you wander into certain areas you will still be stared at as a foreigner.
Sometimes the restaurants themselves are an experience in themselves, such as the vegan cafe in Sintra, Portugal I visited, which is what I imagine an acid trip to feel like. The whole place felt surreal, from the plants hanging upside down from the ceiling to the bathroom splattered with different coloured paint Jackson Pollack style and the bathtub full of wood chips and potted plants. By far, discovering unexpected places like that are my favourite part of travelling.
3. Meeting other vegans! (Instant camaraderie)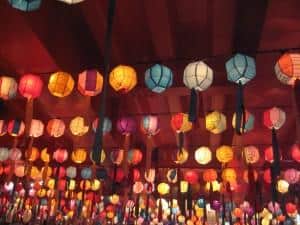 It's great connecting with others, especially locals, when you travel. As a vegan, if you meet other vegans in your travels, you have an instant camaraderie. Local vegans are usually friendly and willing to recommend restaurants. One of my favourite resources is Couchsurfing. It's not just a place to find a couch to crash on, Couchsurfers can also indicate they are willing to meet up for a coffee or to show you around their city. You can often find other vegans on Couchsurfing who are willing to give you tips on restaurants or even show you around. And if you happen to run into other vegans, they sometimes become instant friends. When I was in Taipei, I met another vegan who showed me around a local park and market. In Seoul, I met a vegan blogger who took me to a local market for traditional food and also took me to a lantern festival!
I'm currently in Portland to attend VVC, a vegan blogging conference. I've already tried brunch at a lovely vegan cafe, And Cafe, and sampled vegan doughnuts from Voodoo (in interesting flavours such as Portland Creme, maple creme filled, and peanut butter Oreo), and am looking forward to more vegan travel. Stay tuned for more vegan travel updates from Portland + my notes from Lisbon!