Visiting London? You're in good company, it's the most visited city in the world (at least in terms of international visitors). Looking for where to eat as a vegan? There are so many vegetarian and vegan places in the city, you won't have trouble finding places to eat! In fact the biggest issue here is choosing *where* to eat. Here I've compiled a list of my personal favourites, after having sampled most of the vegetarian eateries in London.
Vegan Restaurants & Shops
These places are fully vegan (yay!) and my favourites.
Manna (Primrose Hill)
Manna's the oldest vegetarian restaurant in London and for a number of years now it's been completely vegan. It's a little on the pricier side (around £12-15 for a main course/entree) but the food is good and the ambiance is lovely – perfect for a romantic date! Would recommend the 'manna meze' which is a plate of 3 starters served as a main.
Itadaki Zen (King's Cross)
Japanese vegan (the first in Europe, apparently!). Be warned that this is a specific style of Japanese cooking which doesn't use a lot of spices, so some people find it on the bland side.
Loving Hut (Archway)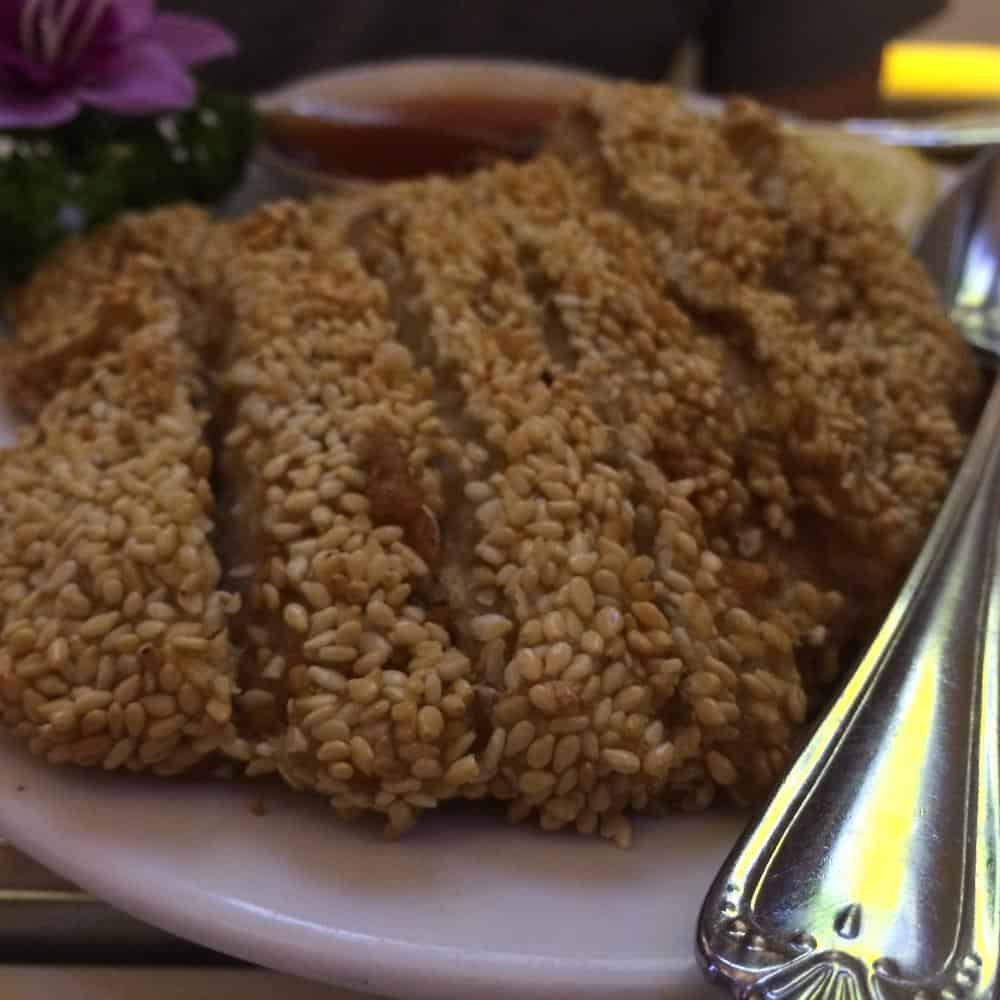 A Chinese restaurant with an absolutely huge menu (we're talking hundreds of items), plus the non-vegans I've taken there all said the vegan meat was very realistic.
Cookies and Scream (Camden Lock market)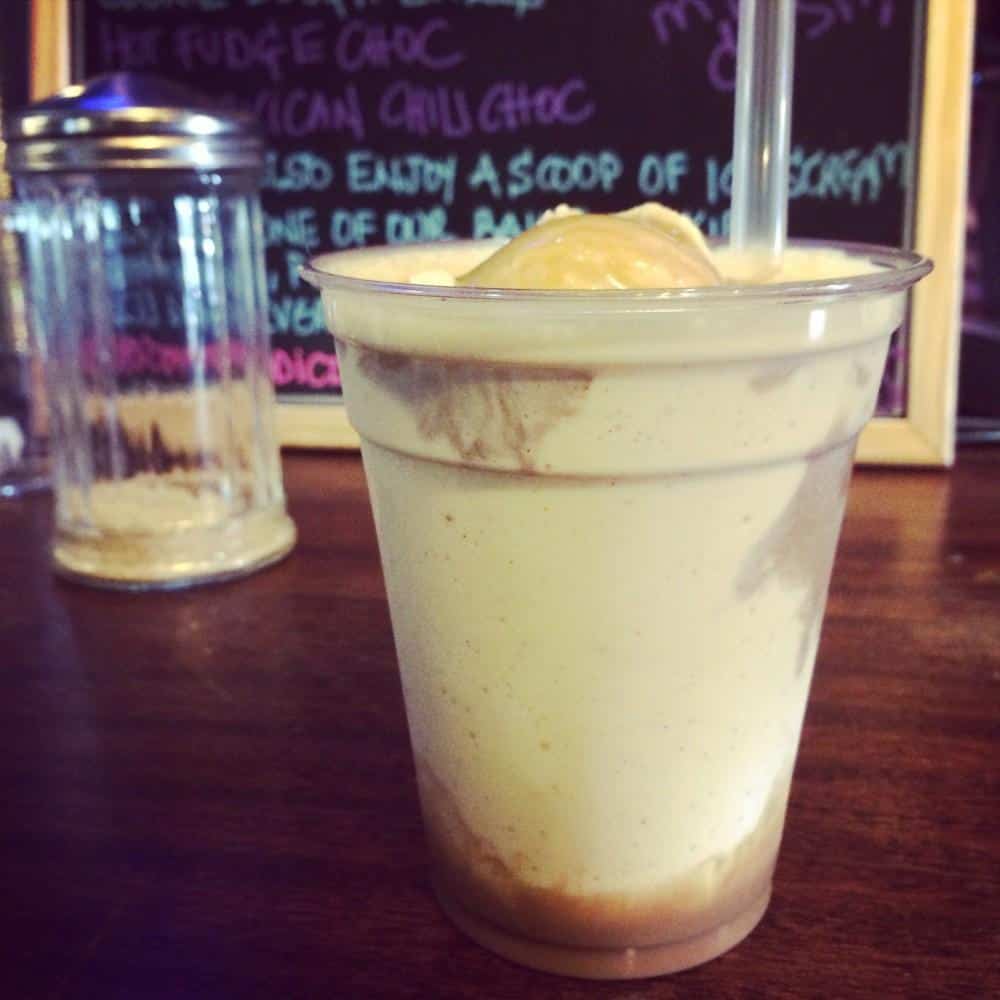 This market stall/cookie bar is pretty much the best thing ever. Cookies! Brownies! Vegan! Gluten free! Oh, and did I mention MILKSHAKES? You can blend ANY cookie into a vegan milkshake! And add in bourbon vanilla sauce or homemade toffee sauce or homemade salted caramel mix! Oh, and there's this totally amazing marshmallow-topped brownie, and if you heat it up in a microwave or oven it goes all gooey and in the centre and ohmygod. Need I say more? No! Just go there!
Vx (Kings Cross)
Vx is London's vegan shop – you'll find lots of interesting vegan cheeses, doughnuts as big as your face and other yummy junk food here. Also, t-shirts, shoes, and bags.
Ms. Cupcake (Brixton)
London's first (and so far only) vegan bakery, Ms. Cupcake makes amazing cupcakes. And other baked goods. But if you're going to a cupcake shop you should really have at least one cupcake.
Vegetarian Restaurants
The Gate (Islington and Hammersmith)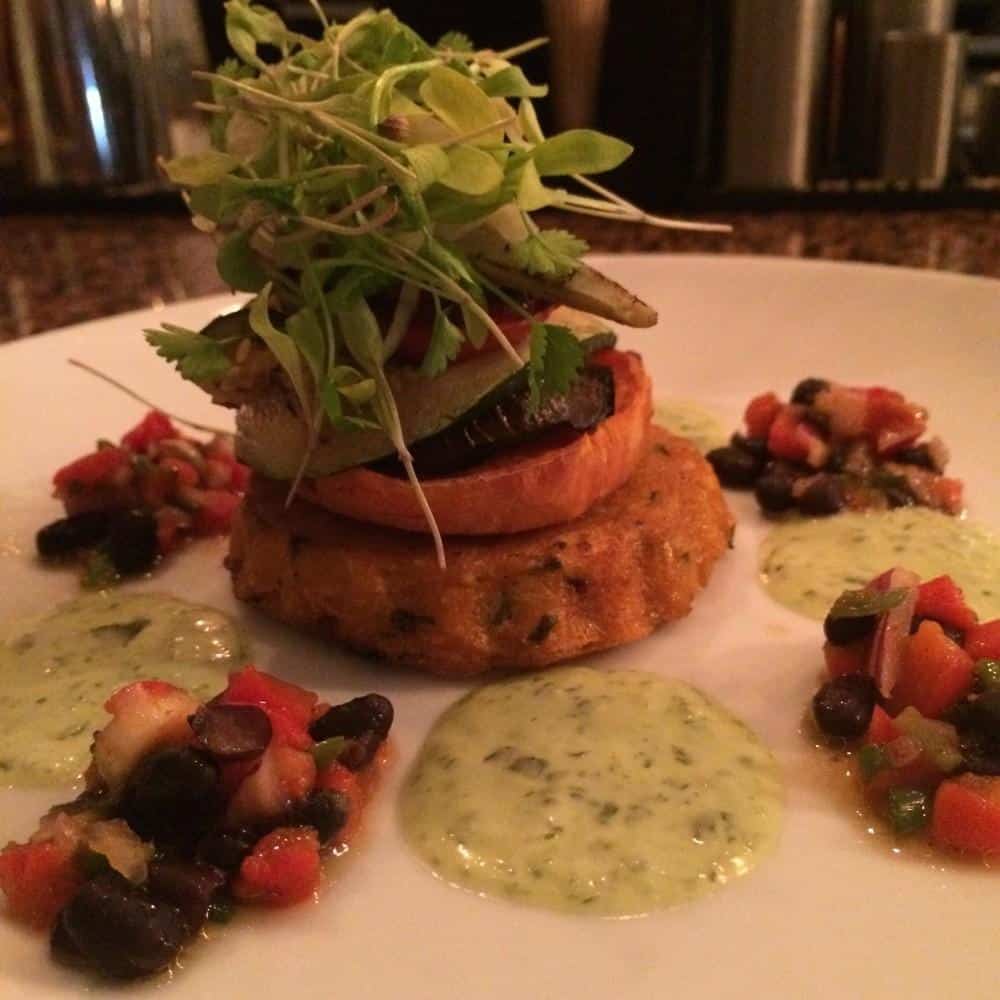 Long-standing vegetarian restaurant in London (open since 1989) and now with a second location.
Mildred's (Soho)
A favourite in central London, you should definitely get a burger here. But be warned that you may have to wait a long time for a seat – it's popular and gets really busy, and they don't take reservations!
Tibits (Piccadilly Circus)
This buffet in central London is my 'go-to' place when I have visitors because there's something there to please every palate. Warning: don't let your eyes exceed your stomach, or get too greedy, because it can get expensive quickly – it's pay by weight!
The Gallery Cafe (Bethnal Green)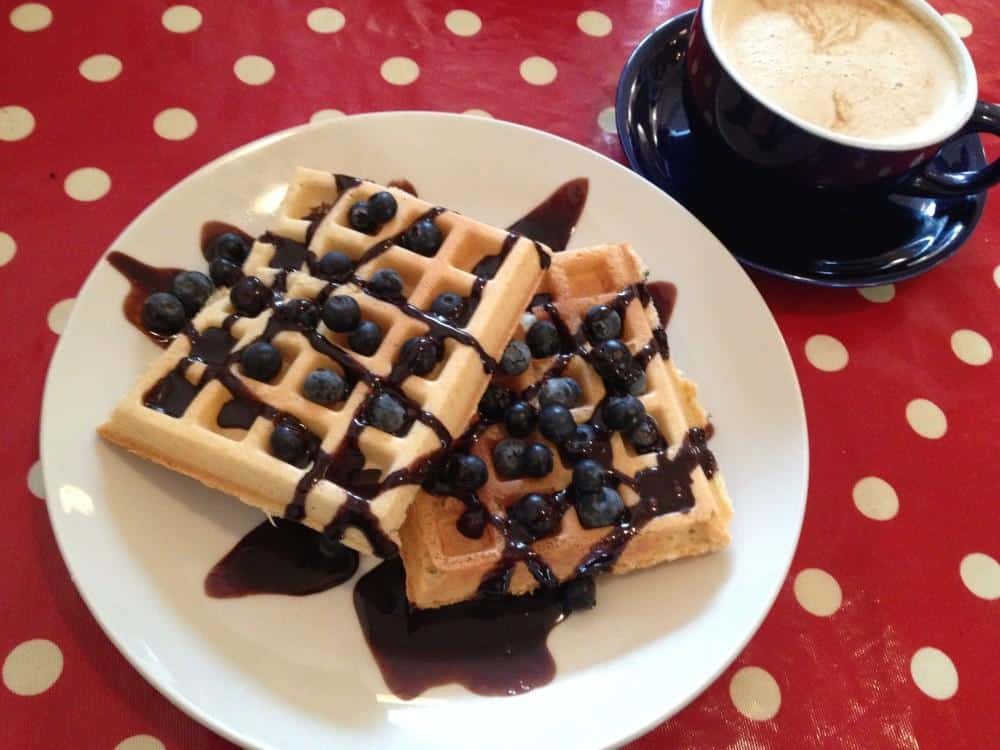 The Gallery Cafe is a social enterprise cafe that does loads of events as runs exhibitions for up and coming artists. Oh, and they do a great full English breakfasts and waffles with chocolate sauce if you have a sweet tooth like me.
Coach & Horses (Soho)
If you want a 'typical' English experience… Head to the Coach & Horses for traditional English fare like sausages and mash (mashed potato), tofush & chips (their version of vegan fish & chips) or a vegan version of a Sunday roast.
Budget Options
Markets
Your best bet for a budget lunch option (usually £5 or under) is going to a market like Camden, Borough and Spitalfields/Sunday Upmarket on Brick Lane, all of which have vegetarian and vegan stalls!
Picnic in St James Park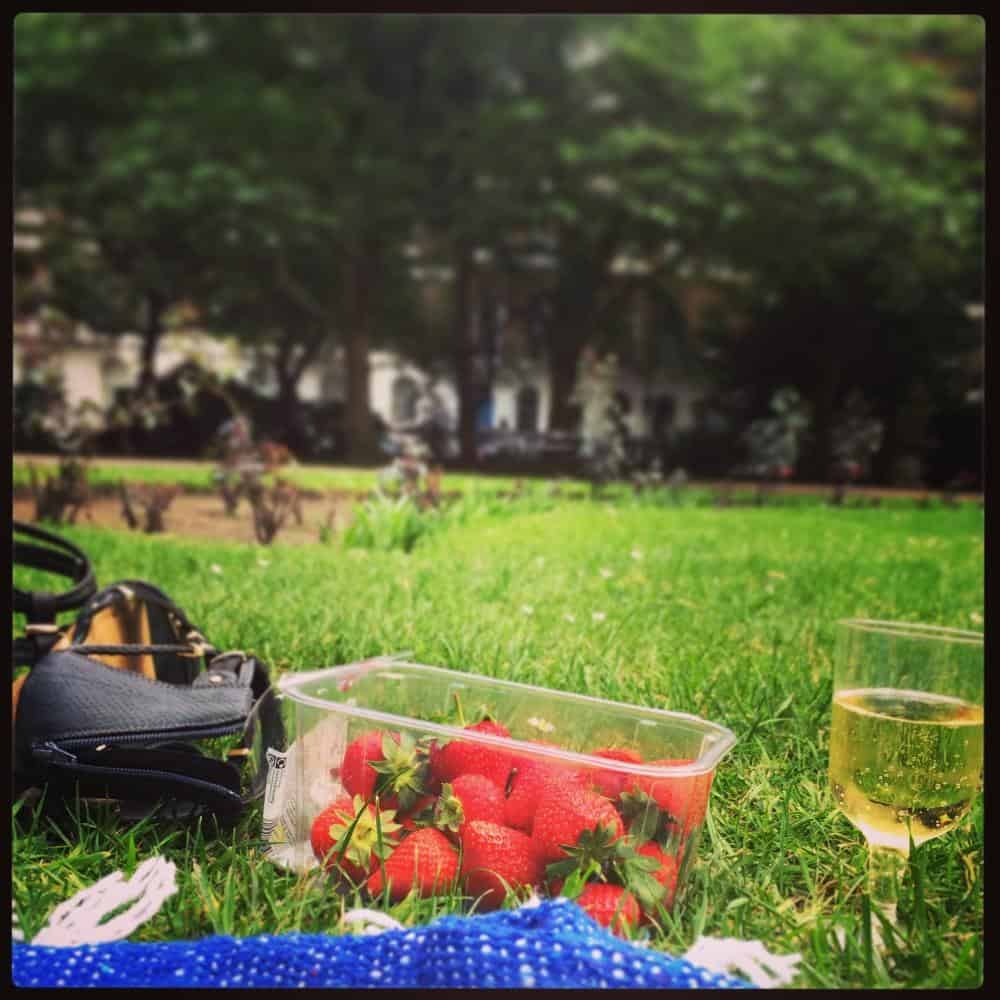 You can have a lovely picnic in any of London's parks (provided the weather's good) but I'd recommend St James as my favourite, particularly for visitors to London. It's got beautiful lakes surrounded by weeping willow trees and views of Big Ben. Stock up on supplies from a supermarket (tip: Sainsbury's label own brand products which are vegan!).
Outside London…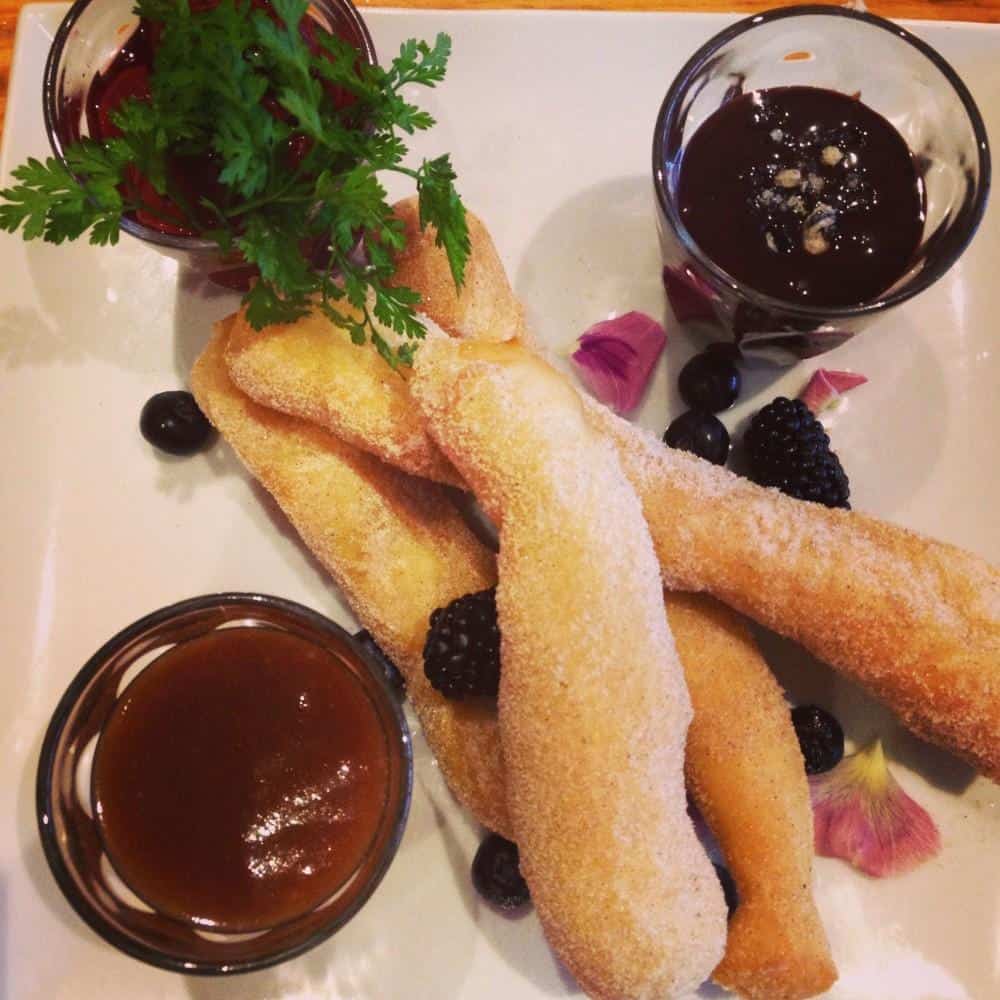 If you're in London awhile and fancy a day out Brighton, only an hour outside London, is a seaside town famous for its vegetarian and vegan options, and alternative scene. You can easily spend the day checking out the shops, antique stores and all the veggie places. Don't miss Terre a Terre, an amazing vegetarian restaurant, while you're there. They've got loads of inventive dishes – always with very unusual descriptions – and eating there always feels like a culinary adventure. Worth the trip for their churros alone.
Want to download this guide as a printable PDF with restaurant addresses & opening hours? Click here to get your FREE copy of the Vegan London Travel Guide!
Do you think I missed anything? (I'm sure I forgot somewhere!) Have you been to all these places?