I took the week before last off and decided to spend it having a "staycation" in London. I ended up exploring the hidden bits of London that tourists never visit and even locals rarely see – or know about.
I ended up discovering some really special bits of London. So the next time you're in London, or if you live here and just fancy an afternoon out, here are my suggestions (shh, just don't tell anyone, we don't want them getting too busy!). If you're visiting, I also highly recommend a day trip to vegan-friendly Brighton!
Swim outside in Central London
It's pretty hard to believe there's a public outdoor swimming pool smack in the middle of Covent Garden. Even better, it's heated and open year round.
There's something extra relaxing about escape the hustle and bustle of Central London to float serenely in the water (okay, serene as long as you don't visit during peak hours!). It was surprisingly less busy than I expected, given I visited on a hot, sunny bank holiday during school holidays.
Cost is £5.80 for a single swim (or you can buy monthly passes, with concessions available and discounts for locals).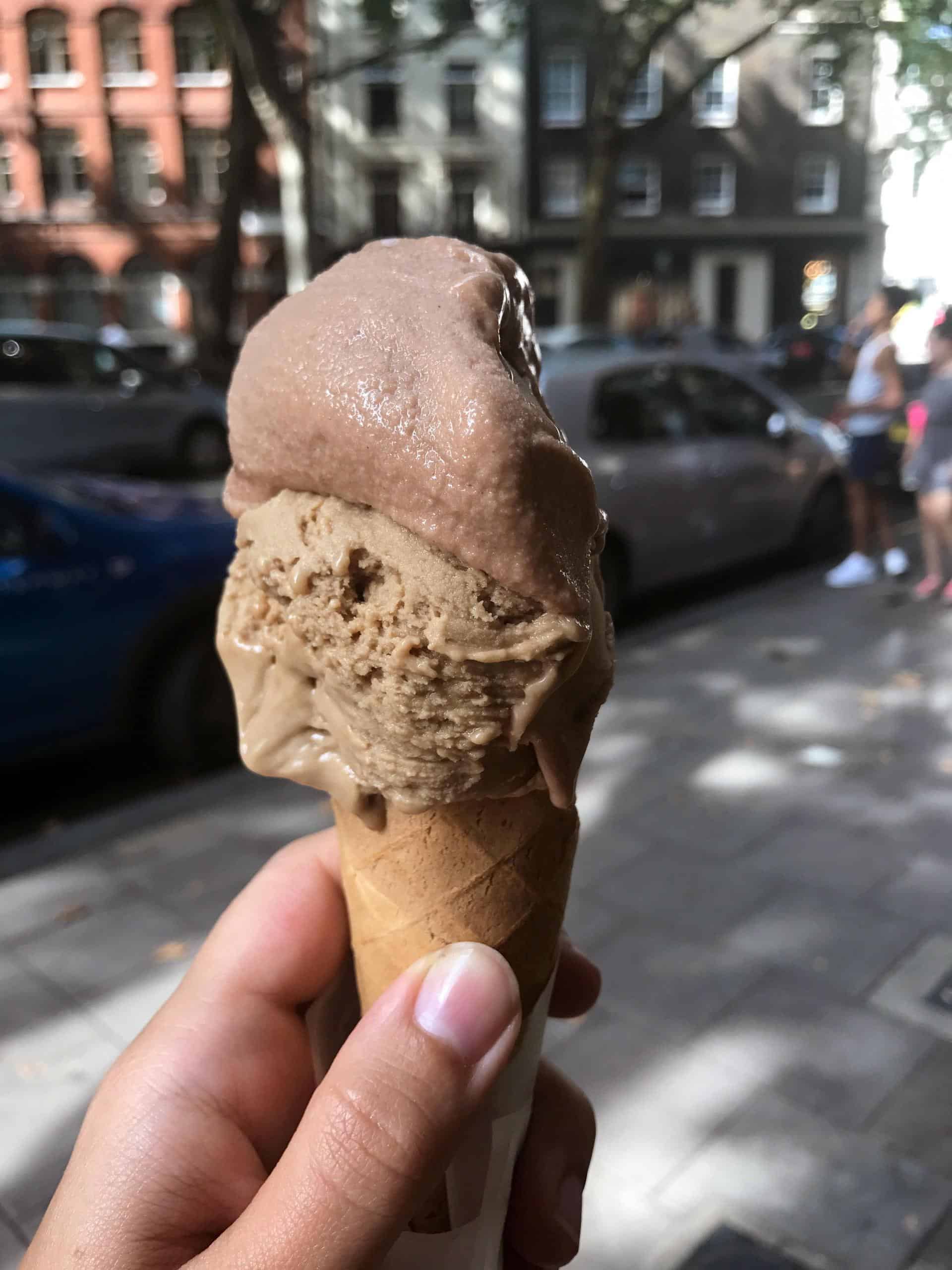 Eat vegan nearby:
The poolside cafe has a vegan wrap (marked vegan), vegan salad and almond milk or soya milk for coffee. Or, since you're in Covent Garden, try Mildred's (Soho) or Veggie Pret nearby. Cool down with an ice cream from the vegan freezer at Prime Gelato on Shaftesbury Avenue.
***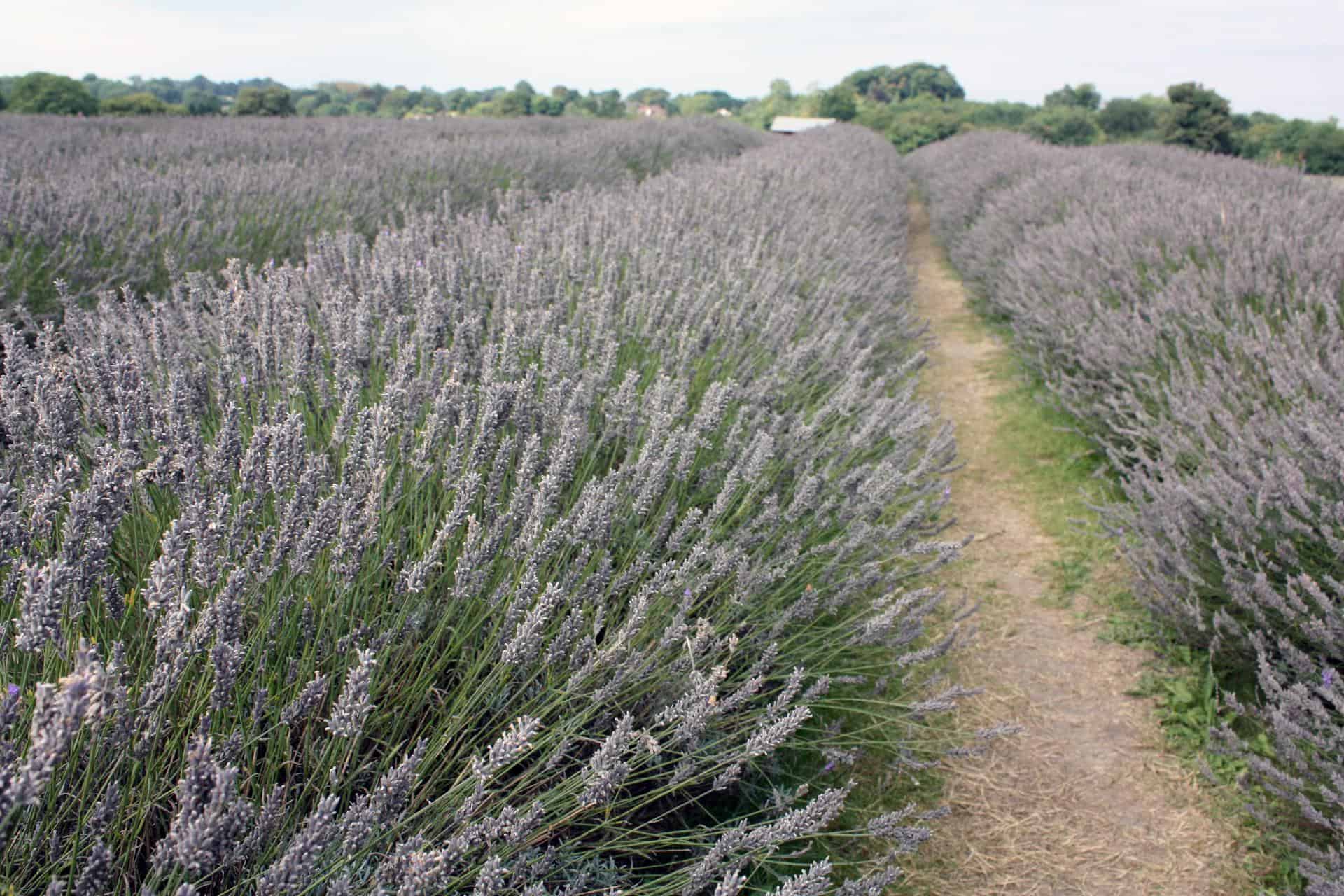 Wander the lavender fields of Provence London
The lavender fields are so bizarre I hardly believed they were real when I heard about them. Lavender fields? In the London suburbs? Don't those belong in the south of France?
My friend informed me that in fact, English lavender was highly prized for years by the aristocracy, and much of it was grown in Surrey, near London.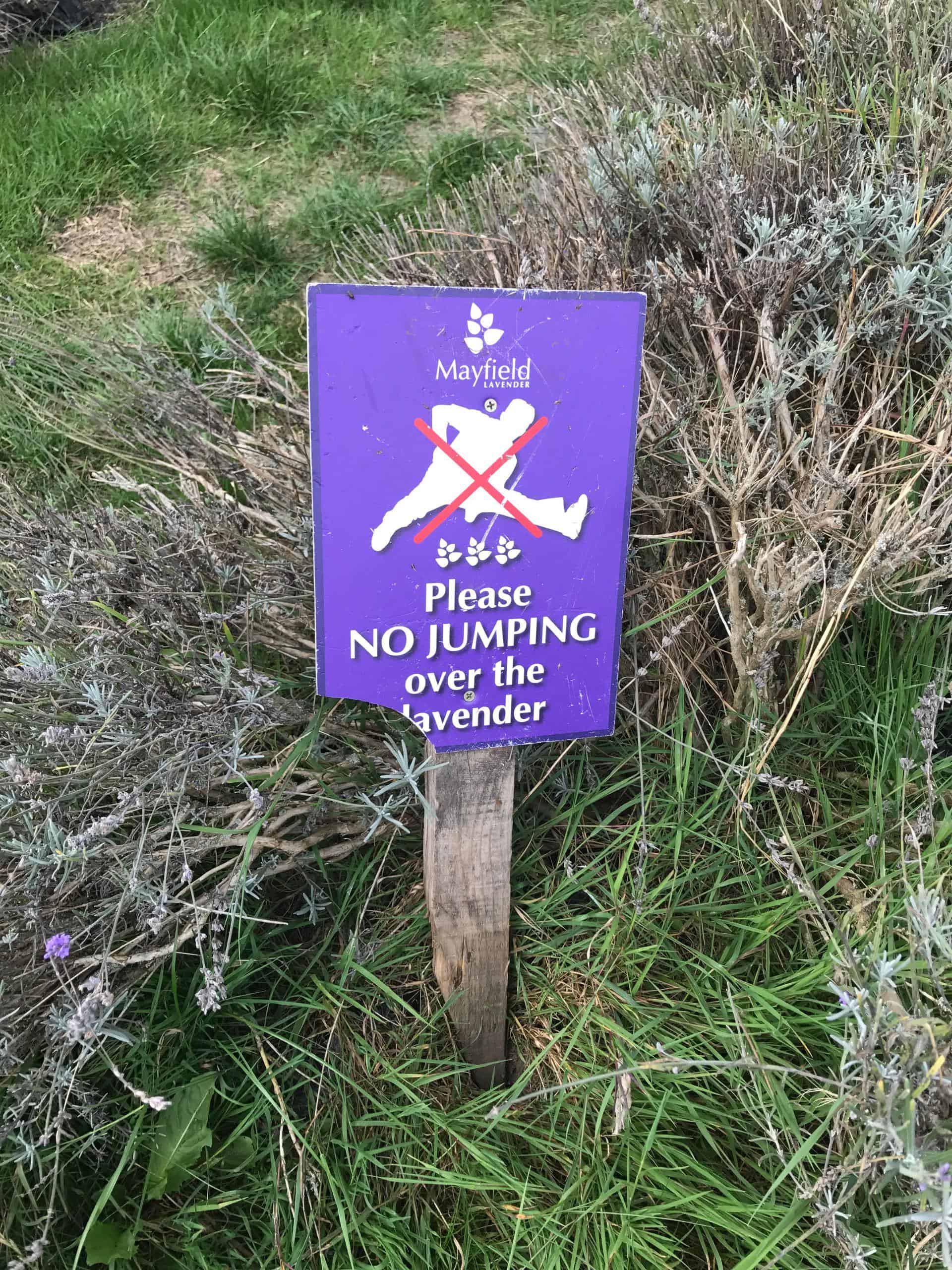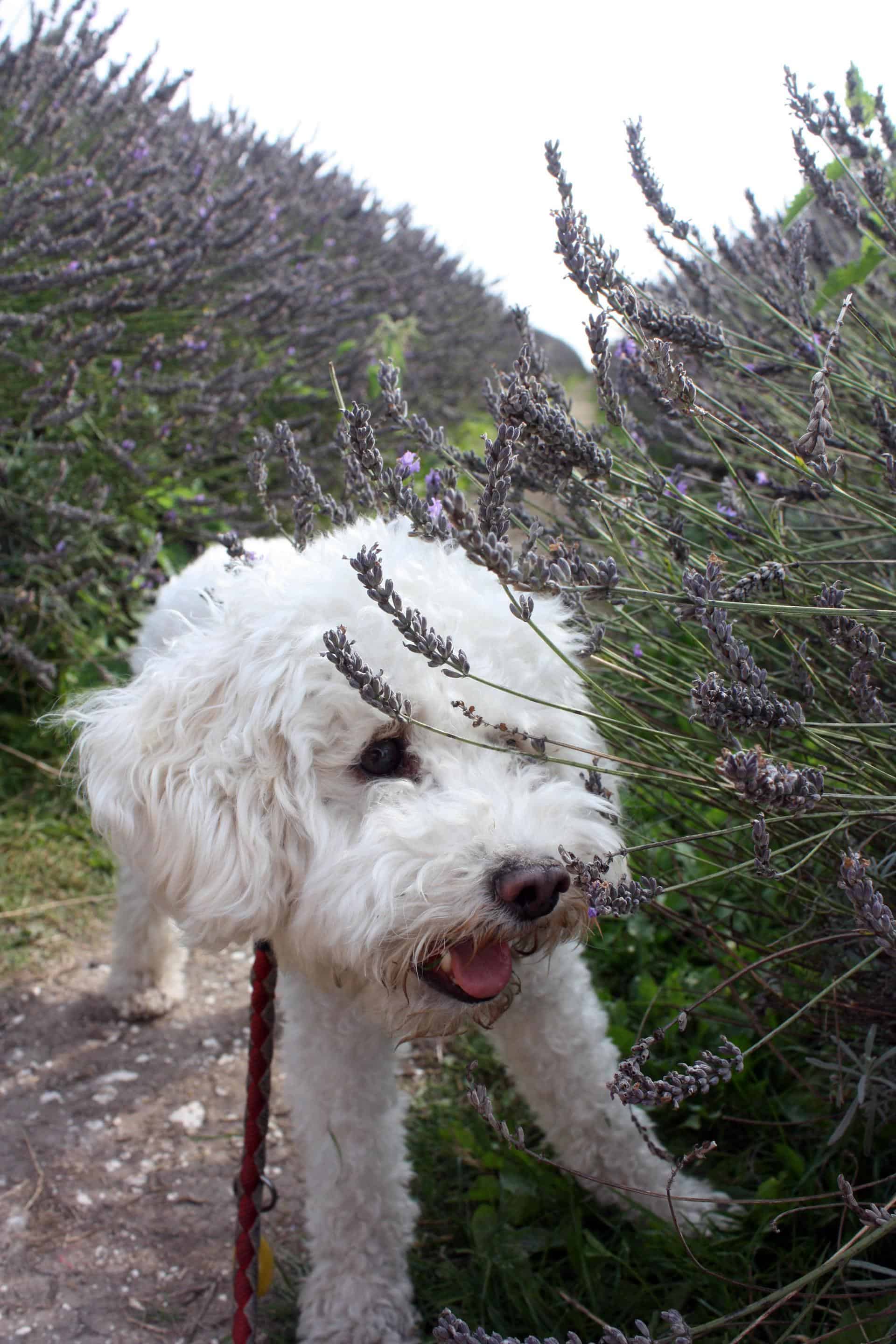 A little tricky to get to, but worth the journey to Mayfield Lavender Farm (their website has transport instructions but the easiest way to get there is a train to Banstead station and bus 166 from there). Entry to the fields is just £1, and you can buy organic lavender bunches or sachets from the shop, along with lavender syrup and other goodies. Unfortunately the on-site cafe wasn't very vegan-friendly, but if you fancy a drink after walking through the fields, the lavender lemonade (£2) was quite nice.
Eat vegan nearby:
The nearest vegan-friendly restaurant is Lord Roberts on the Green (1.5 miles away), which is easy to reach by car if you've driven but trickier by public transport. It isn't too long of a walk but you'd have to walk on some country roads; by bus you have to take two different buses which takes around an hour as you have to go out of the way. As I wasn't all that impressed with Lord Roberts (to be fair I visited on a day when they were out of most vegan dishes) and it's so tough to get to, I'd recommend skipping it unless you have a car, and getting the train back into London. If you want to continue the French experience, Le Pain Quotidien has restaurants around London and plenty of marked vegan choices on the menu, such as vegan tartines and salted caramel cheesecake.
***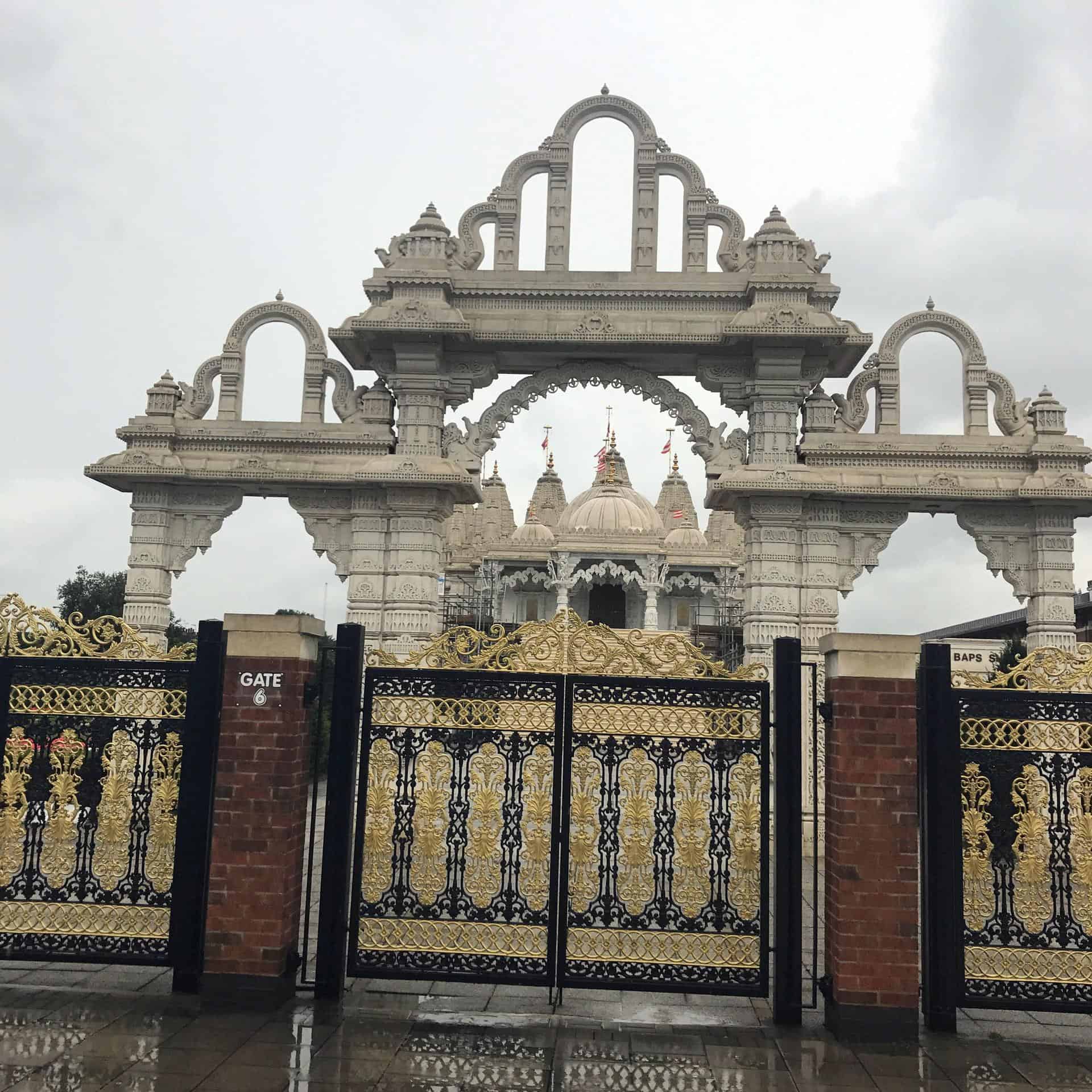 Stare in awe at the largest Hindu temple in Europe
From the pictures I'd seen ahead of time, I expected to be wowed by the sheer size of the Neasden Hindu temple. It's hard to believe you're in London and not India when you first see it — except then you turn around and see a Europcar rental across the road!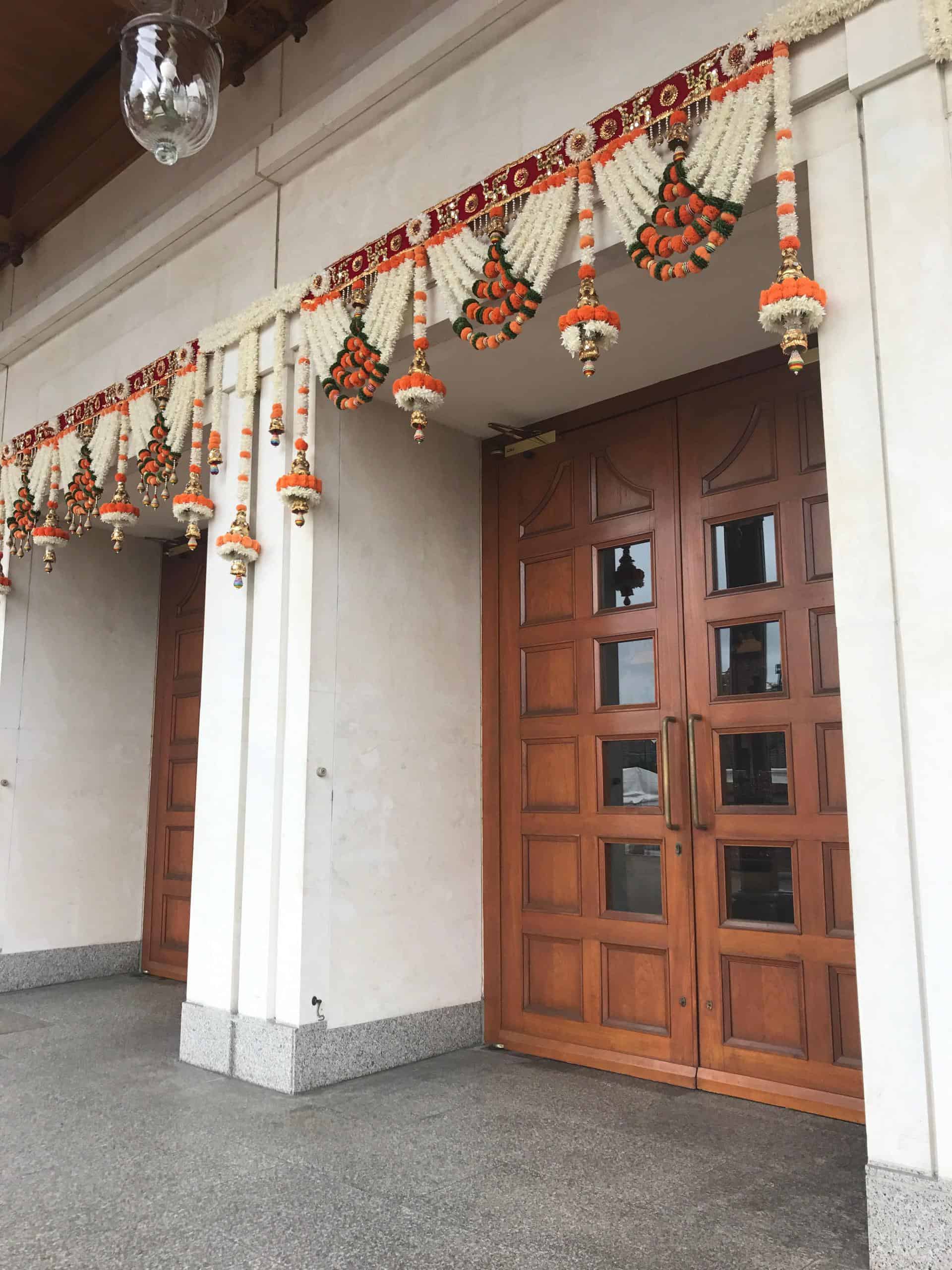 But it's the inside that had my jaw on the floor. Thousands of tonnes of Italian marble, hand-carved in India and assembled in London, make up the inside of the temple. Intricately carved from floor to ceiling, it has to be seen to be believed; photos aren't allowed but to be honest, photos online don't do it justice.
Entry is free and there's an optional £2 exhibition on the history of Hinduism.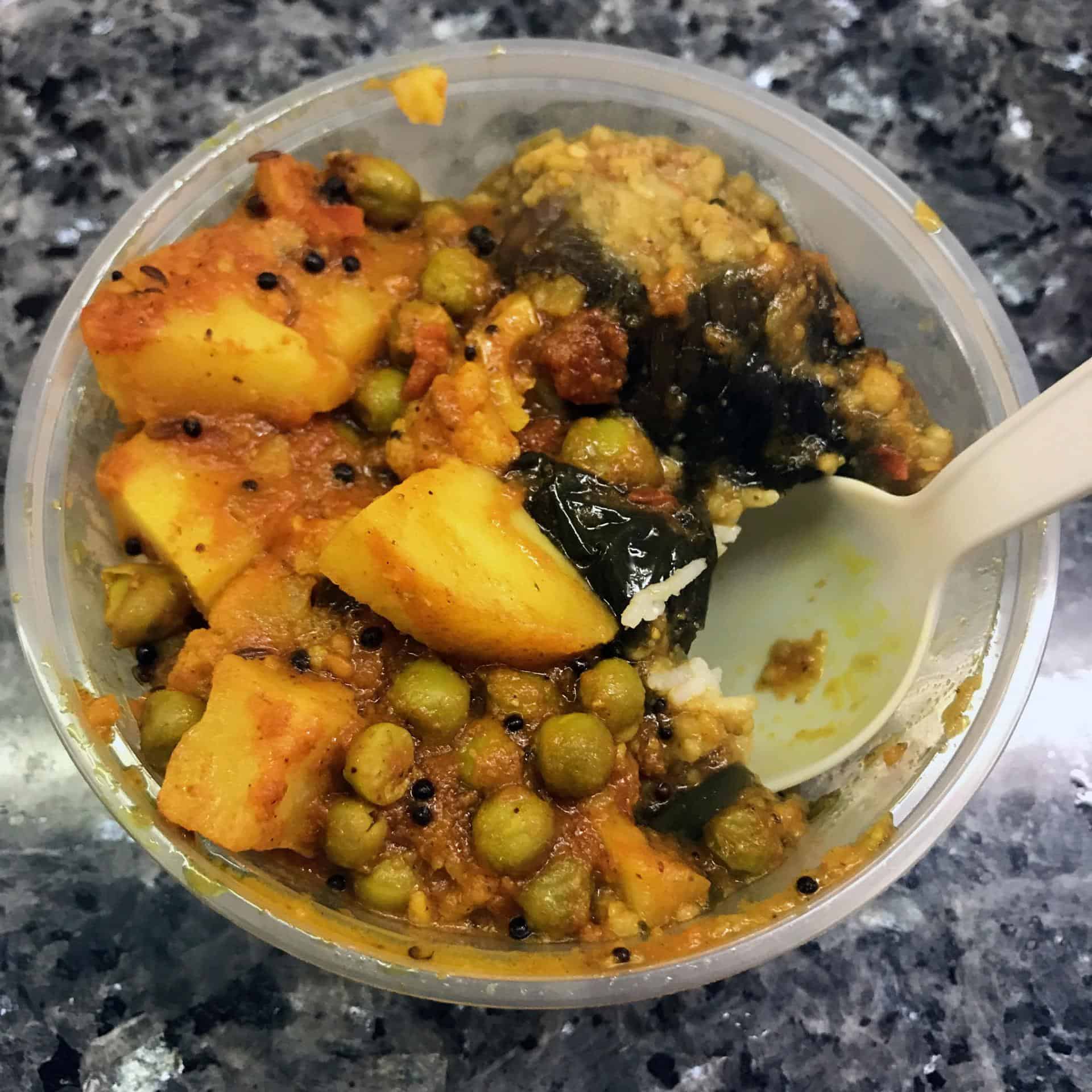 Eat vegan nearby:
There's a buffet-style Indian vegetarian restaurant attached to the temple but I've read that ALL the dishes contain ghee so nothing is vegan (!). It was closed for refurbishment when I went so I couldn't ask anyway. Give it a miss; instead I highly recommend Bhavna Sweet Mart, a tiny vegetarian takeaway around 1.3 miles away in Willesden.
You can get a small box of curries and rice at Bhavna for just £2.30 or a large box for £2.80 and there are a few seats at the counter if you feel like eating in (no extra charge). The day I went, they had around a dozen curries and 80% were vegan (just ask them to point out the vegan options). They also do various street food snacks (like chana chaat) and samosas are just 40p. Talk about a bargain! It might just be cheapest vegan lunch in London!
From Bhavna, you can walk to the temple in around half an hour or you can get a bus (206, 260, 266).
***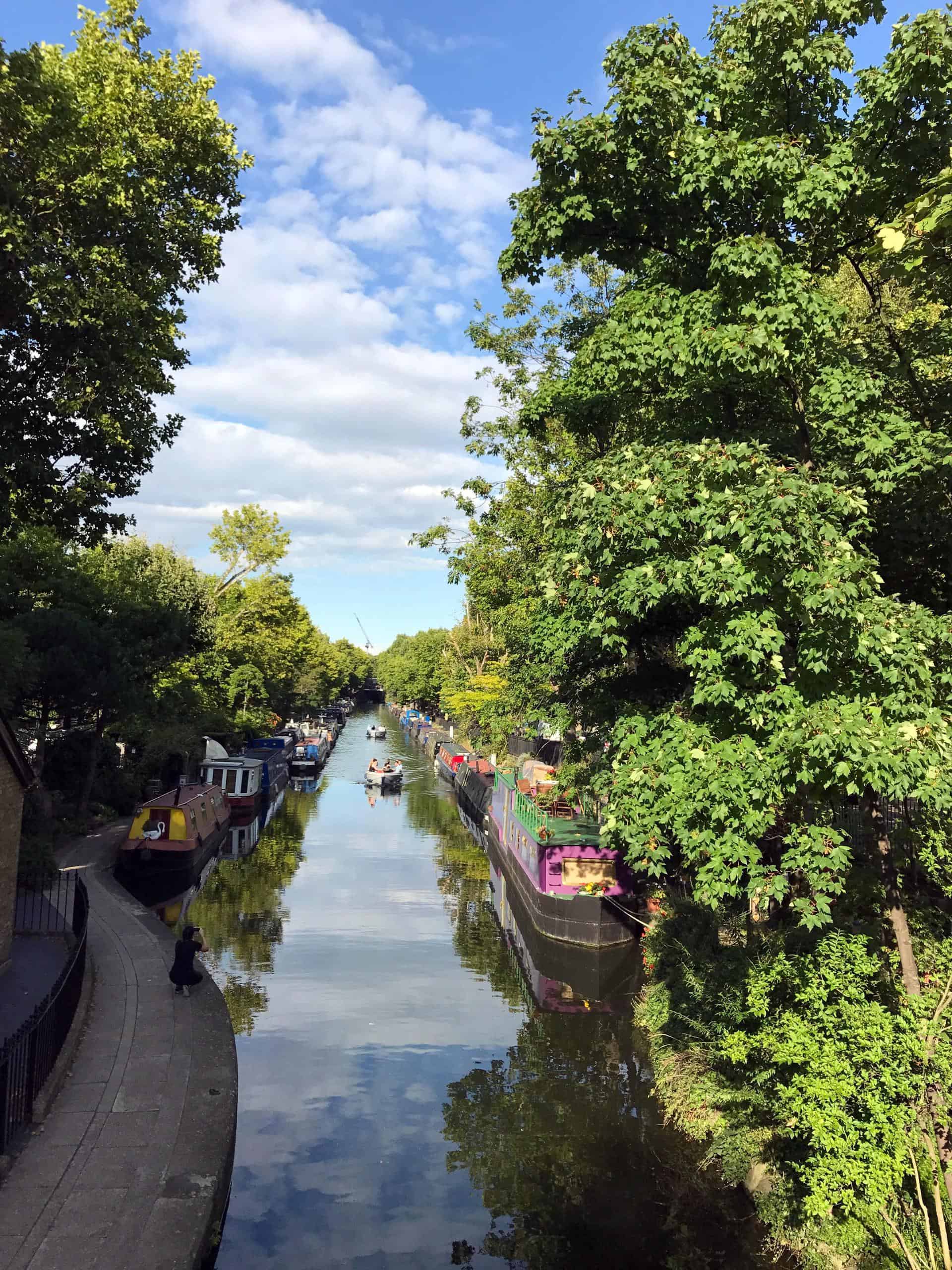 Take a leisurely stroll along the Regent's Canal…and eat food grown in skips
The canal network in London isn't exactly a secret, but few tourists tend to visit and those new to London don't always know about it (I think it took me a year to discover the canals!). Even though I live near the canal and sometimes walk the dog there, I don't usually walk a long length of it at a more leisurely pace.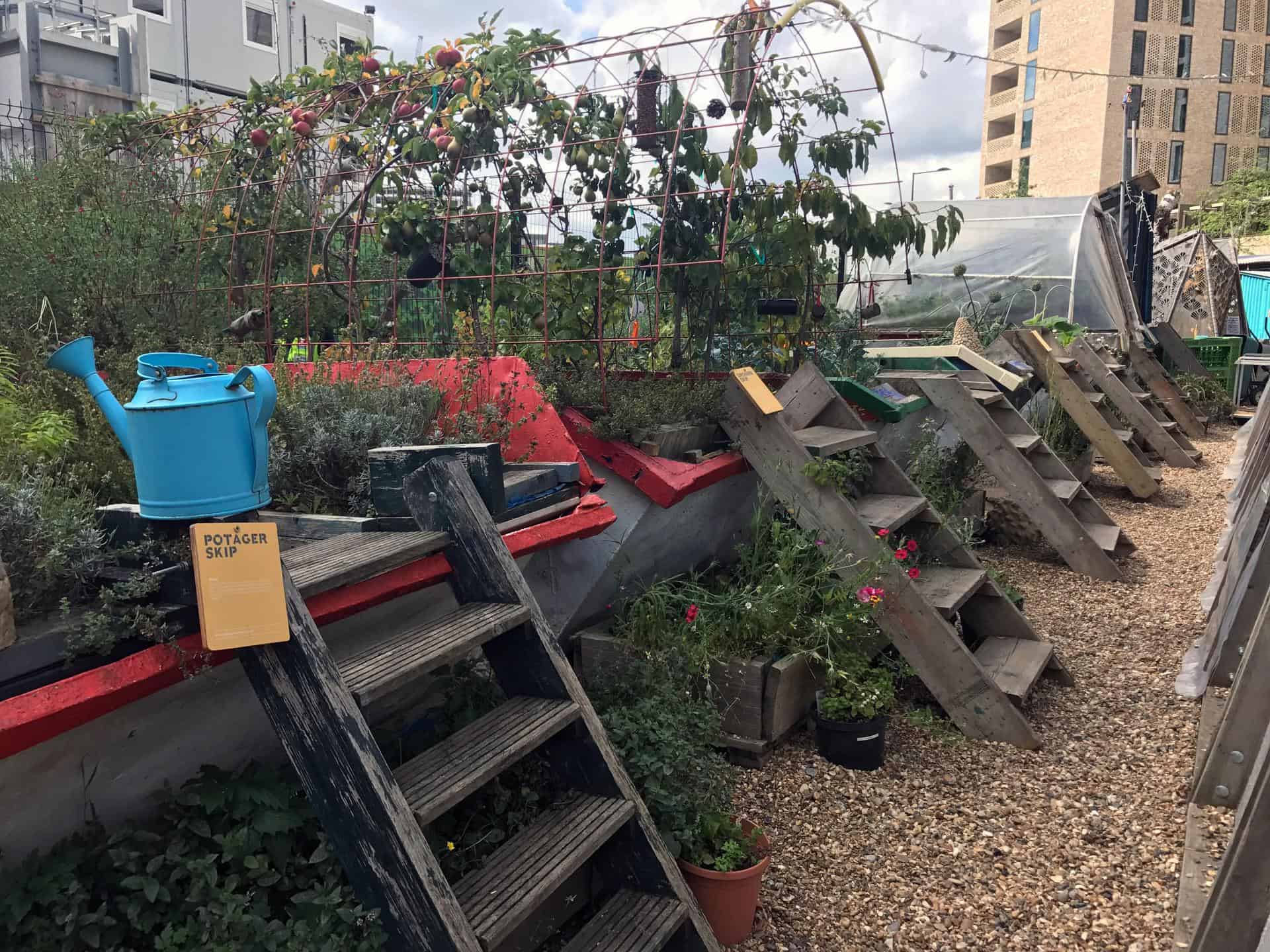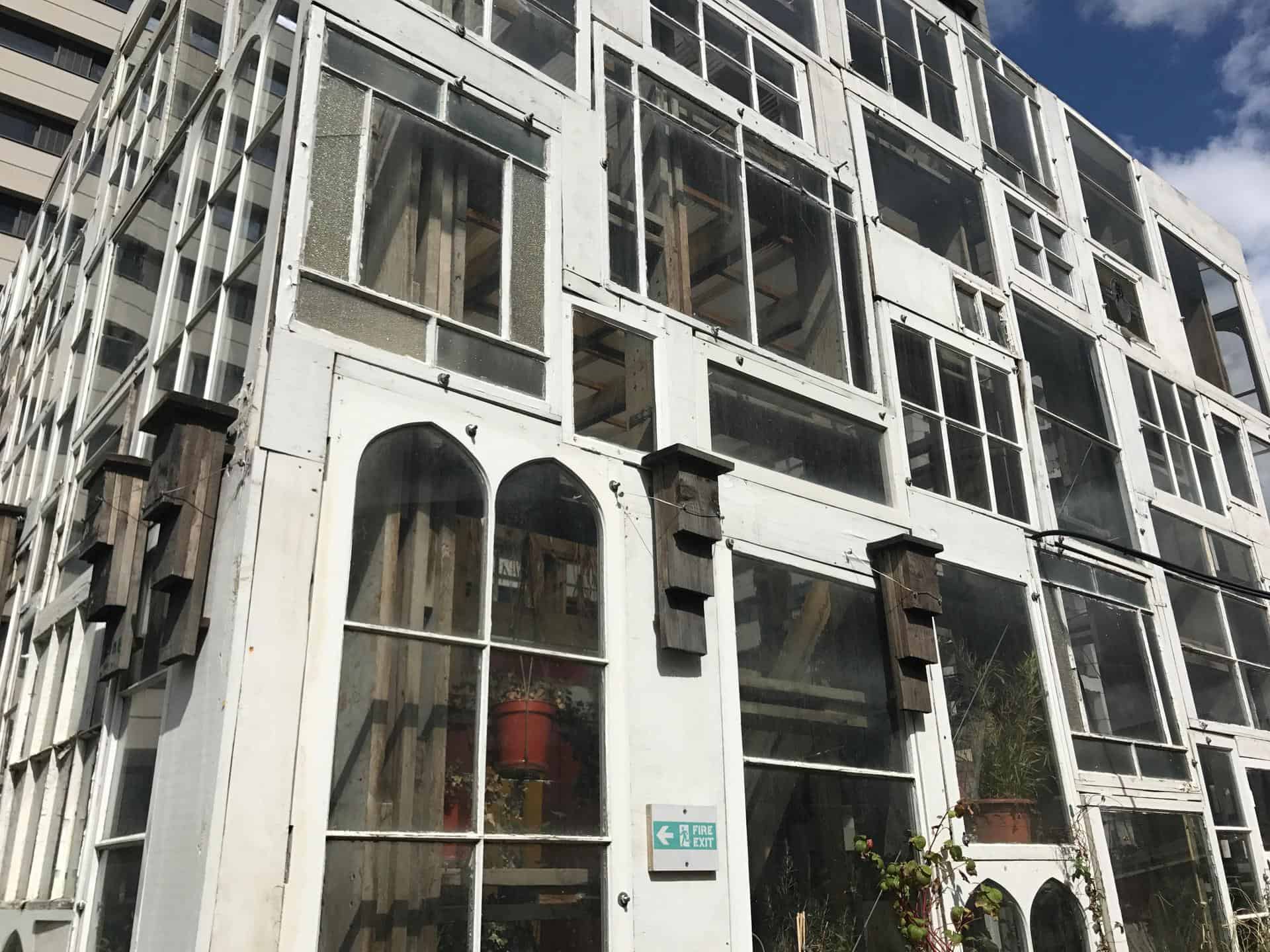 I highly recommend taking an afternoon to stroll the canal between King's Cross and Little Venice, stopping off for coffee and vegan snacks along the way. I started off with lunch at the Skip Garden in King's Cross, which is a lesser-known vegetarian restaurant. They've converted skips to gardens, and grow almost all their own food there, which they then sell in the restaurant. Wander the skips and admire the glasshouse made of disused windows and doors, then sit down to a large salad of organic skip vegetables for £5. All the food is priced at a decent £4 – 7.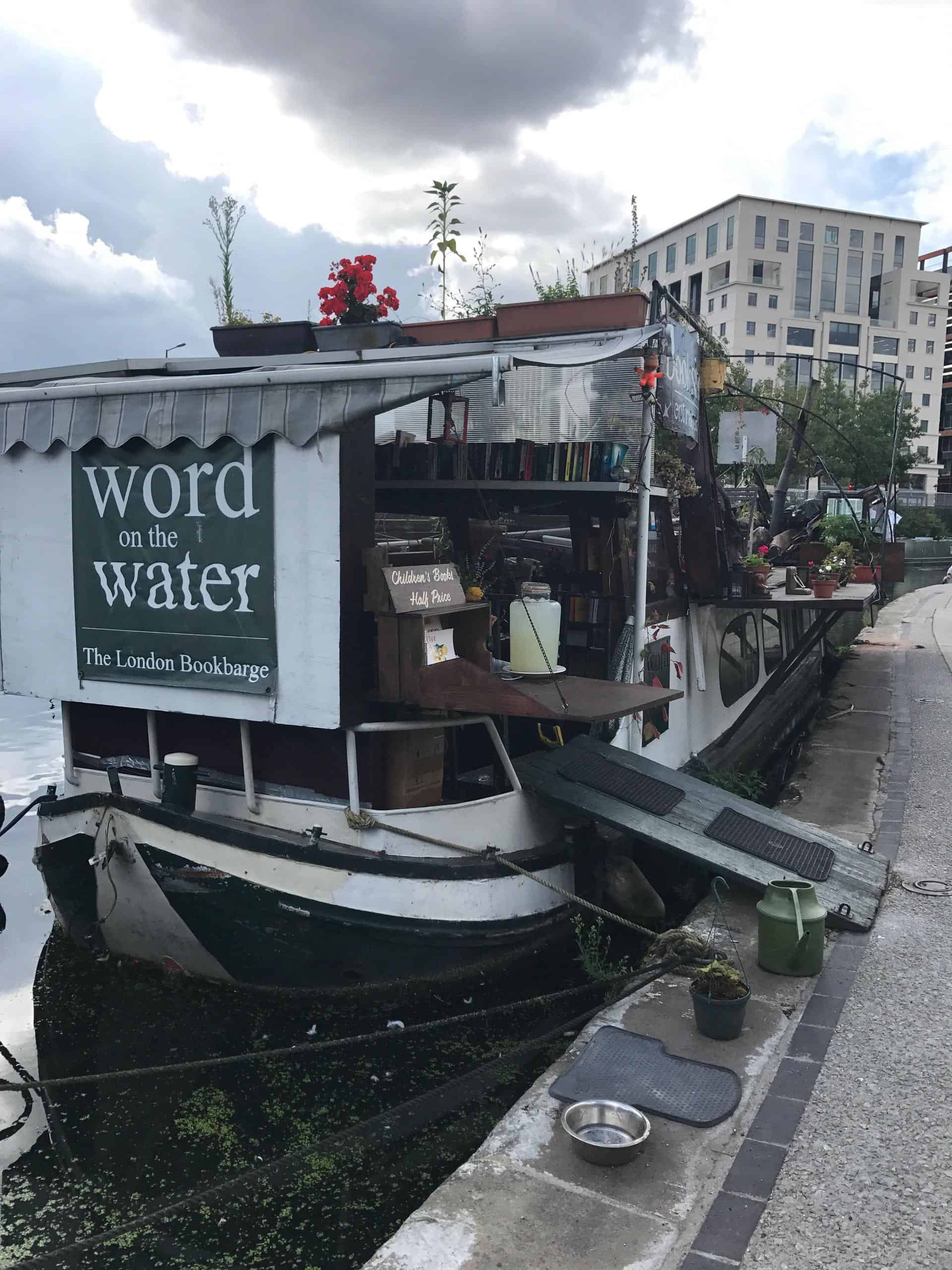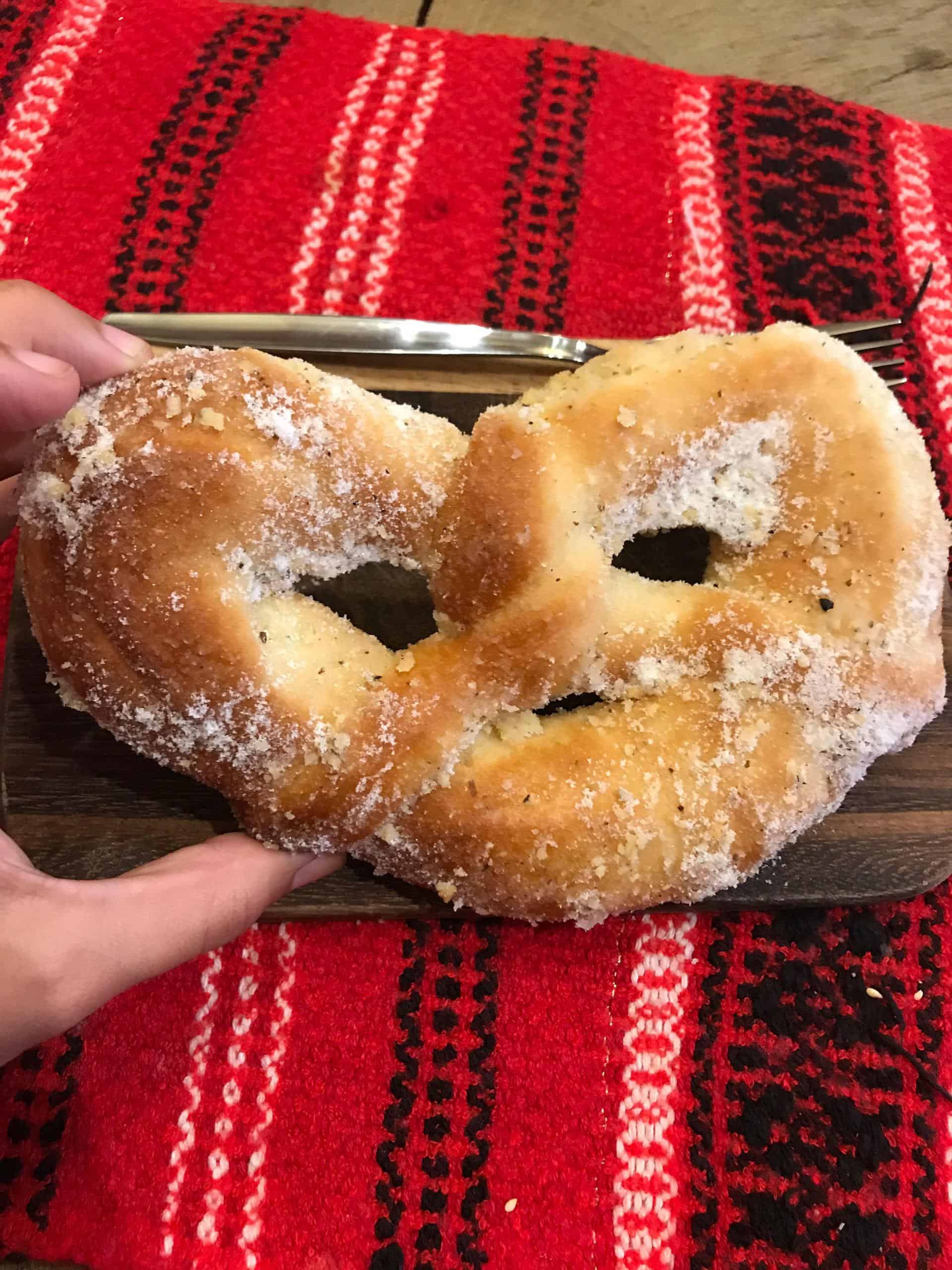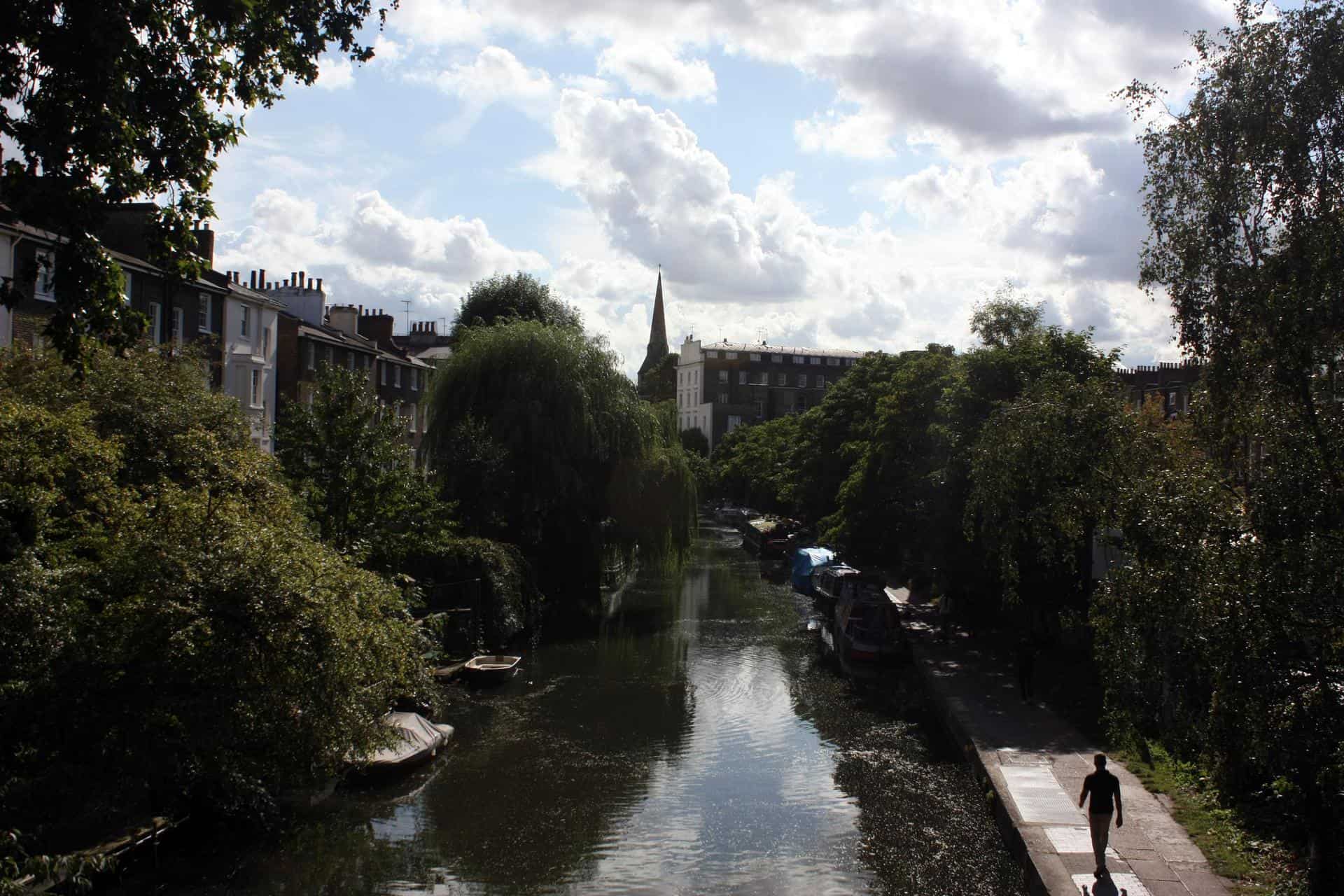 Then, set off on the canal. Stop to browse the books at the floating bookshop, listen to musicians playing along the canal and wander up to Camden.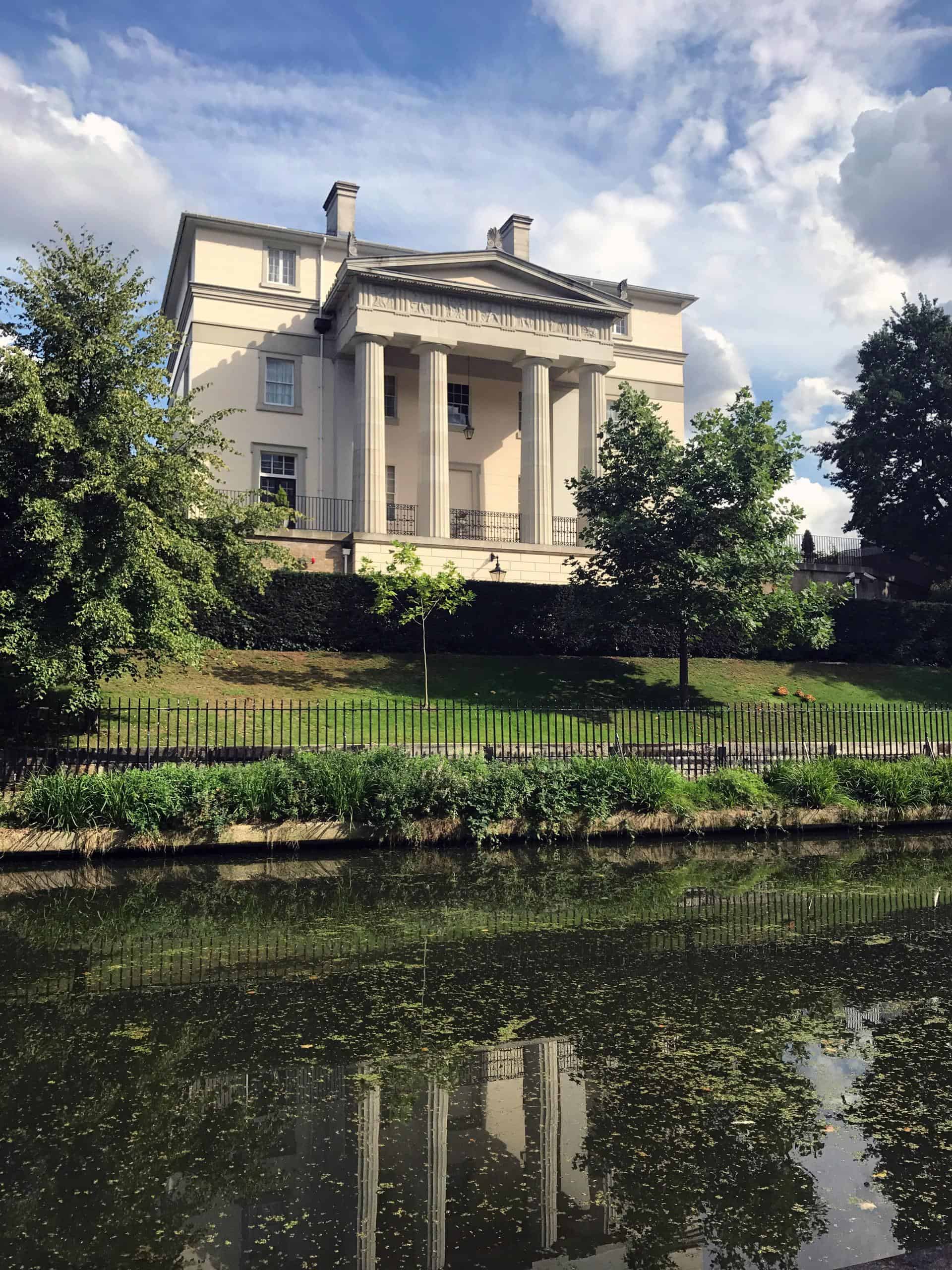 Past Camden, you'll reach my favourite part of the canal, behind Regent's Park. Ogle the mansions set along the canal, check out the floating Chinese restaurant and sit down on a bench and watch the ducks.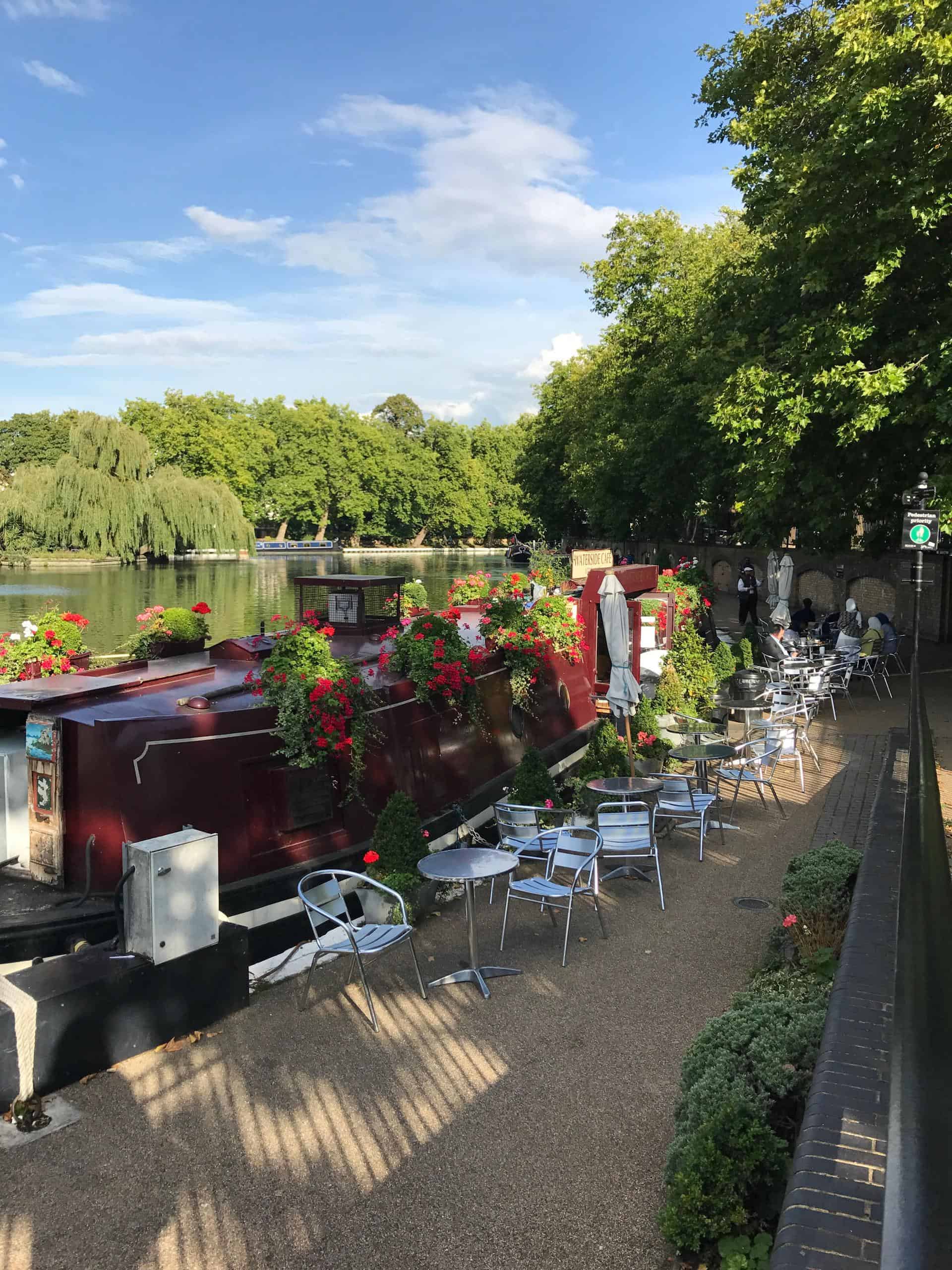 Finally, you'll reach Maida Vale and Little Venice. Admire the houseboats with their beautiful gardens (you'll have to peer through the fence in some places because parts aren't open to pedestrians, they're for residents only and you need a key to access the path) and stop for a tea or coffee at one of the cafes on the canal. If you've worked up an appetite, you can head to Paddington Basin and then walk down the Edgware Road; if you like Middle Eastern food you'll love the Lebanese restaurants on Edgware Road. Near the Marble Arch end of the road you'll also find a branch of The Gate on Seymour Place.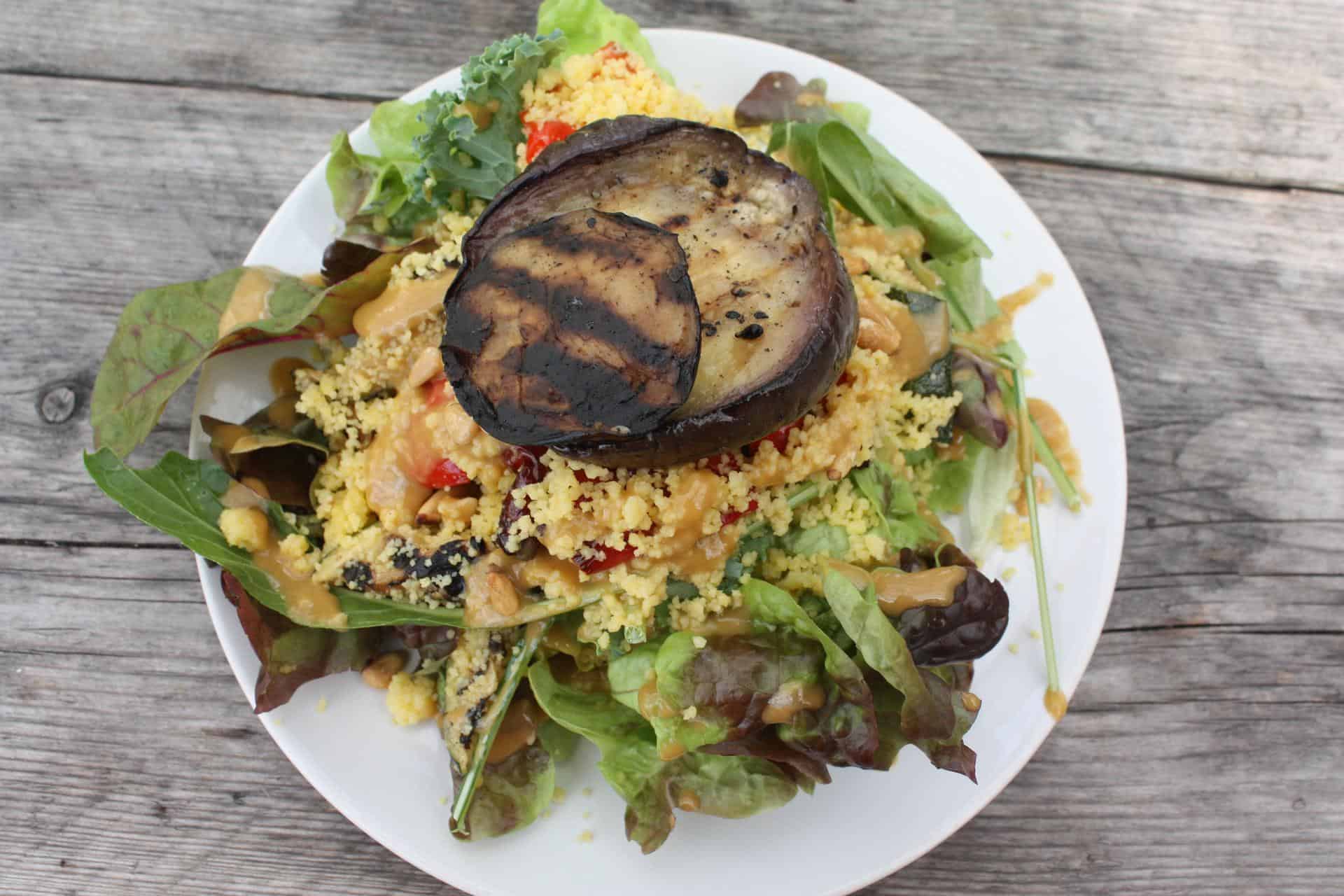 Eat vegan nearby:
At the Kings Cross end, you can choose between Mildred's Kings Cross, Itadaki Zen or slightly further, The Gate. Real Food market Kings Cross is also home to Crosstown on Fridays (which has vegan doughnuts and made my list of the top vegan doughnuts in London), too, but check that day's lineup. In Camden, there are lots of vegan stalls in the market, ranging from Club Mexicana (vegan fish tacos, jackfruit tacos and more) to vegan burgers to vegan coconut water pancakes. At the Paddington/Maida Vale end, there aren't as many veggie restaurants (though there are plenty of chain restaurants around Paddington that offer vegan options, such as Zizzi's vegan cheese pizza), but walk less than a mile from Paddington and you'll reach Edgware Road and its vegan-friendly Lebanese restaurants, plus The Gate on Seymour Place.
***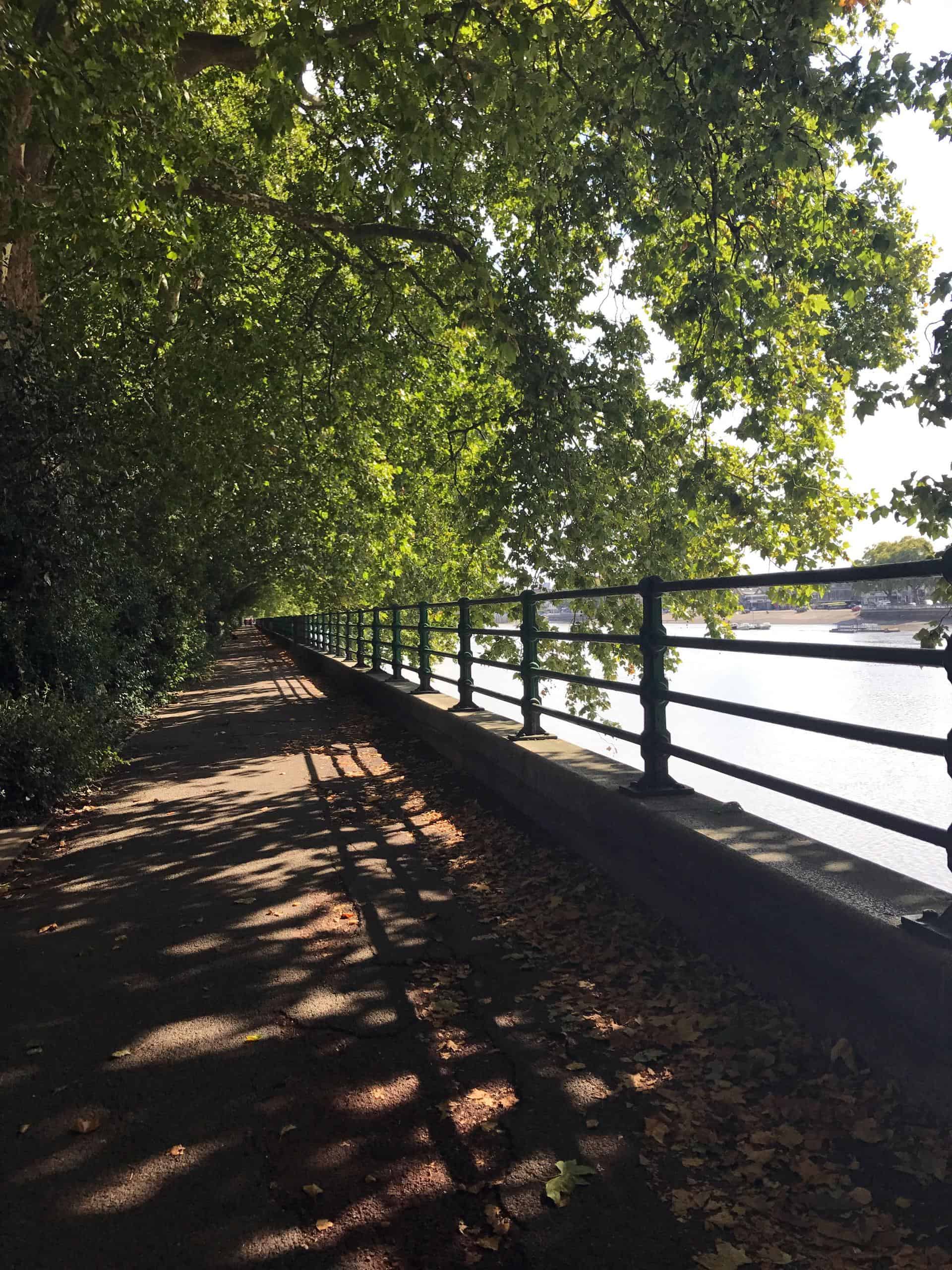 Explore the Thames Path, one of the Top City Walks in the World (According to Lonely Planet)
I accidentally ended up walking a small part of the Thames path after meeting some friends for lunch (we wanted to get to vegan cake and this was the nicest walk with Benito). It's a 29-mile path across London, and was named by Lonely Planet as one of the top city walks in the world. It actually came in second, after the Tijuca forest in Rio, and beat out Sydney and Berlin. Most Londoners and visitors to London have walked part of it, but I didn't realise just how far it extended.
There's just about everything on the path, from the hustle and bustle of Southbank to the quiet leafy stretches of nothing but greenery out west. I've walked much of the central bits previously, but I would like to walk out to some of the more western bits in the future.
Eat vegan nearby:
This will vary greatly depending on which section of the Thames path you're walking; it's 29 miles long! However one good option would be to start or end your walk at Riverside Vegetaria in Kingston upon Thames, a vegetarian restaurant set on the river itself.
***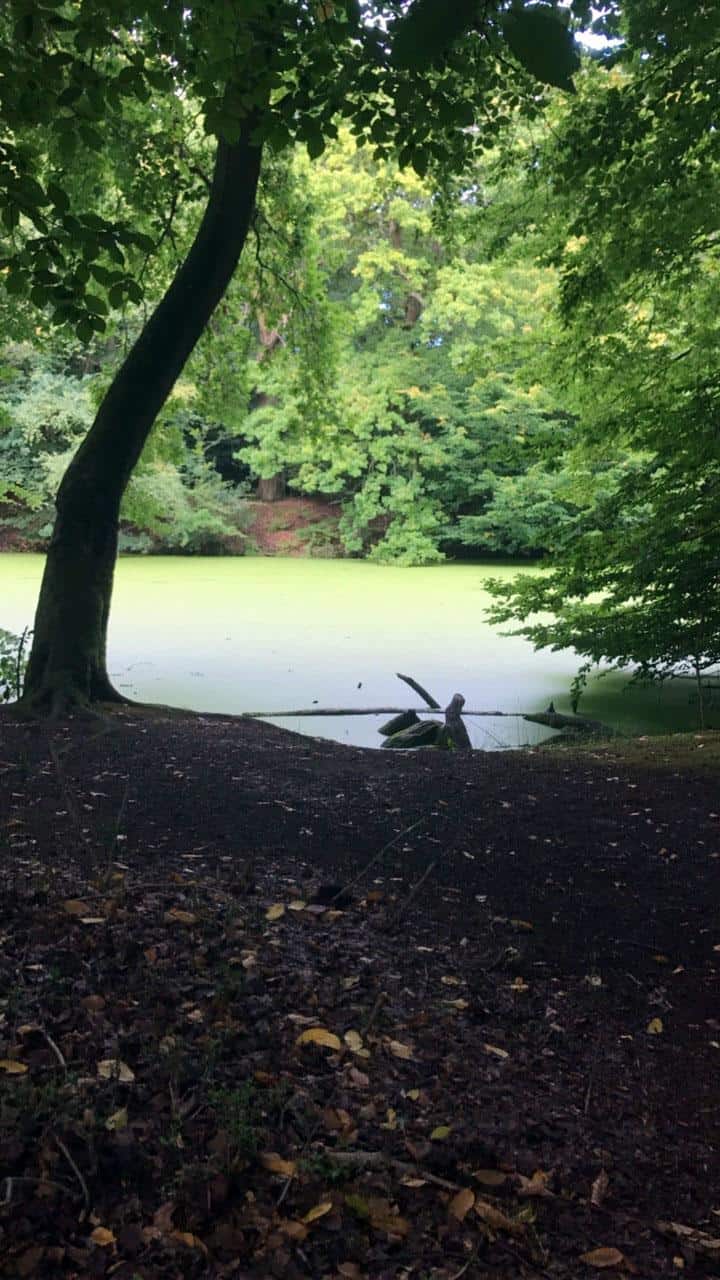 What else to explore in London?
I made a huge list of things to do and I didn't do all of them so I guess I will have to plan more staycations/social media breaks in the future! (Plus I've received some suggestions from friends.) Here are some other lesser known London sights that sound like they would make great staycation adventures (I write this partly for your benefit in case you plan a trip to London's lesser-known sights, and partly for my own benefit so I can refer to this list next time I want some inspiration):
Ruislip lido, complete with a sandy beach
Crystal grotto in Painshill Park
Urban beaches of London (there are a few dotted around every summer)
Epping Forest, London's ancient woodland **I actually ended up going the weekend after my staycation and it was beautiful, almost prehistoric-looking (I could imagine dinosaurs roaming it — see mossy pond photo above)
Walking tour — there are a million of these free walking tours and you could do one every day for a whole year, probably!
Regent's Park open air theatre
Wimbledon Thai Buddhist temple
Seven Sisters Market; apparently a little slice of South America in London
Kensington roof gardens
Leadenhall Market
Isabella Plantation
St Dunstan in the East secret garden
Museum of St John (rain safe option)
Dickens Museum (rain safe option)
Dr Johnson's House (rain safe option)
Hampton Court Palace
Kew Gardens
Eel Pie Island (only open on certain days of the year)
Mercato Metropolitano
Any other suggestions? I'll add them to my list!