Barcelona's a bit late to the smoothie bowl trend but it's here now.  Green & Berry opened last year but only put their listing up on Happycow fairly recently so this vegan-friendly trendy "healthy eating" place was not on my radar until a couple of weeks ago.
Green & Berry, according to Happycow, is not vegetarian (it says it has fish on the menu), but when I was there, everything on the menu was vegetarian.  At any rate, this place is not 100% vegan but has a lot of vegan and raw options, all clearly marked on the menu. From cold-pressed juices and homemade nut milks to smoothie bowls and variations on avocado on toast, this place looks like it belongs in Shoreditch or Brooklyn.  Which makes sense given that the owner previously lived in New York and Miami, saw the increasing popularity of juice bars and saw an opening in Barcelona.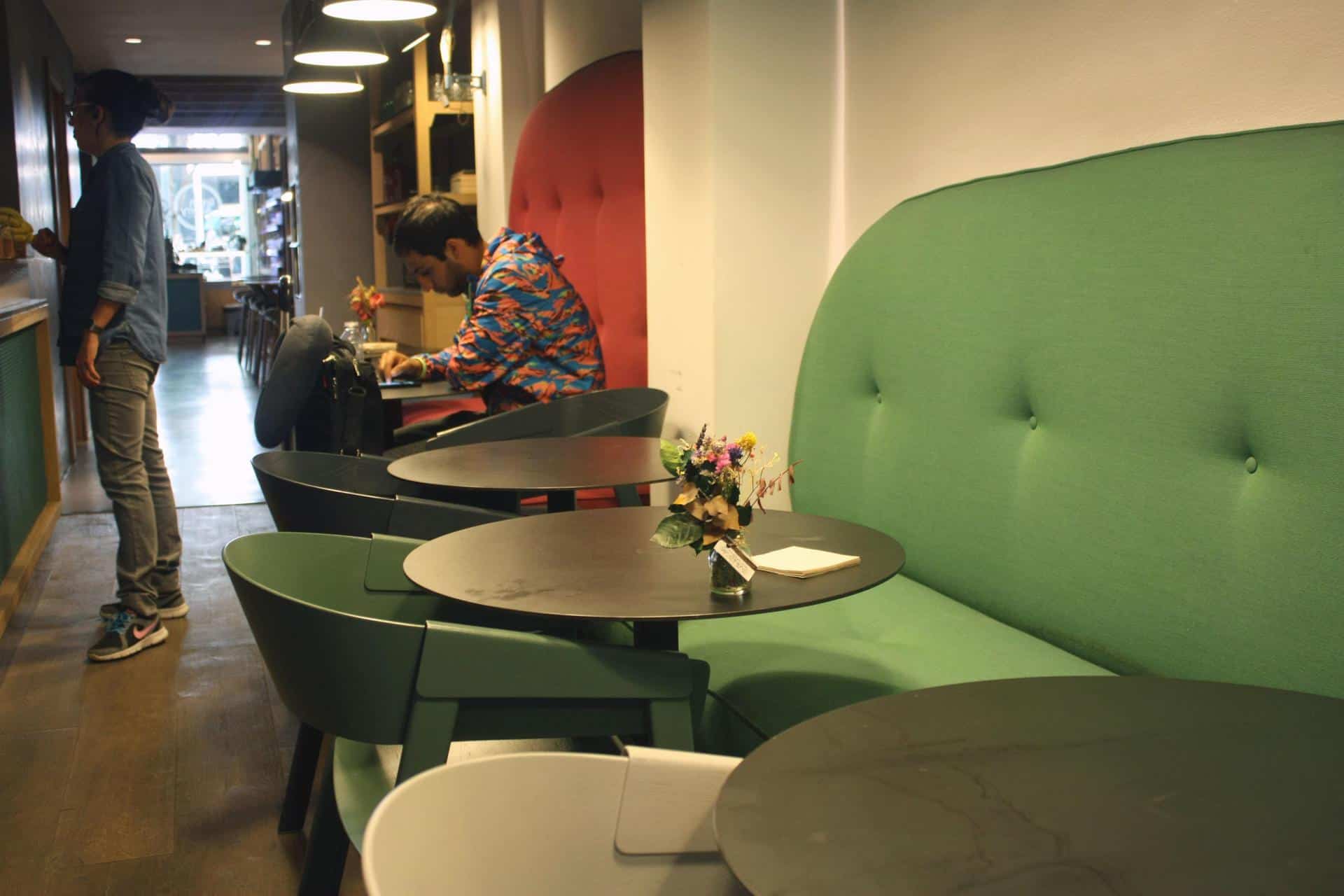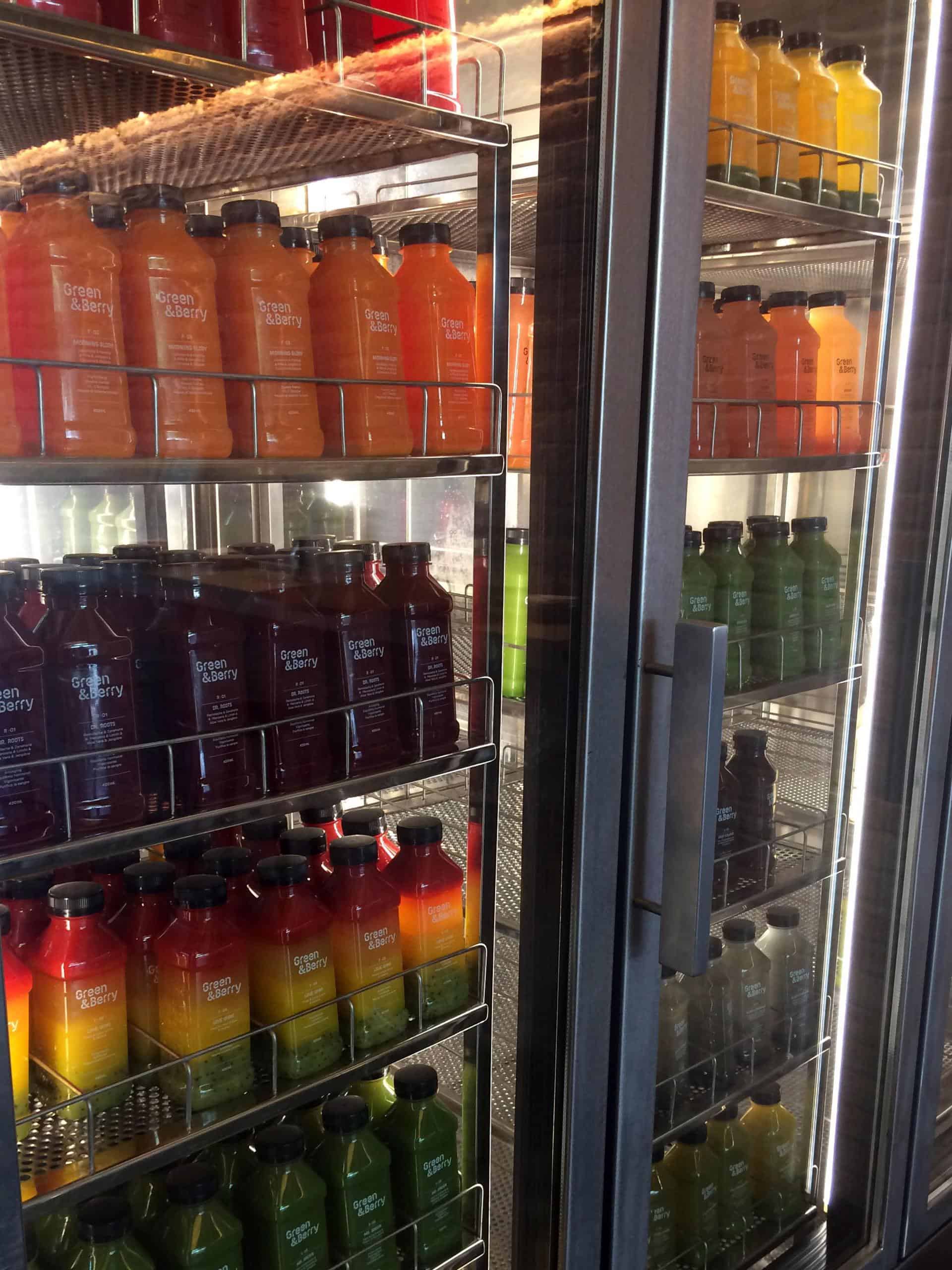 We were there for brunch, so we tried the acai bowl and the vegan yoghurt and agave granola bowl the server recommended us (not sure if this one is on the menu!).  Both were excellent but the vegan yoghurt was the real star.  It was thick and creamy and we guessed it was made of nuts (cashews perhaps?) though they wouldn't give the secret away.
In addition to smoothie bowls and a range of cold-pressed juices, Green & Berry offer a menu with lots of vegan and raw options, including salads, sandwiches soups, toasts, plus a veggie burger and vegan burrito.  They also do raw and vegan desserts – didn't test them but the raw vegan Oreos looked pretty impressive!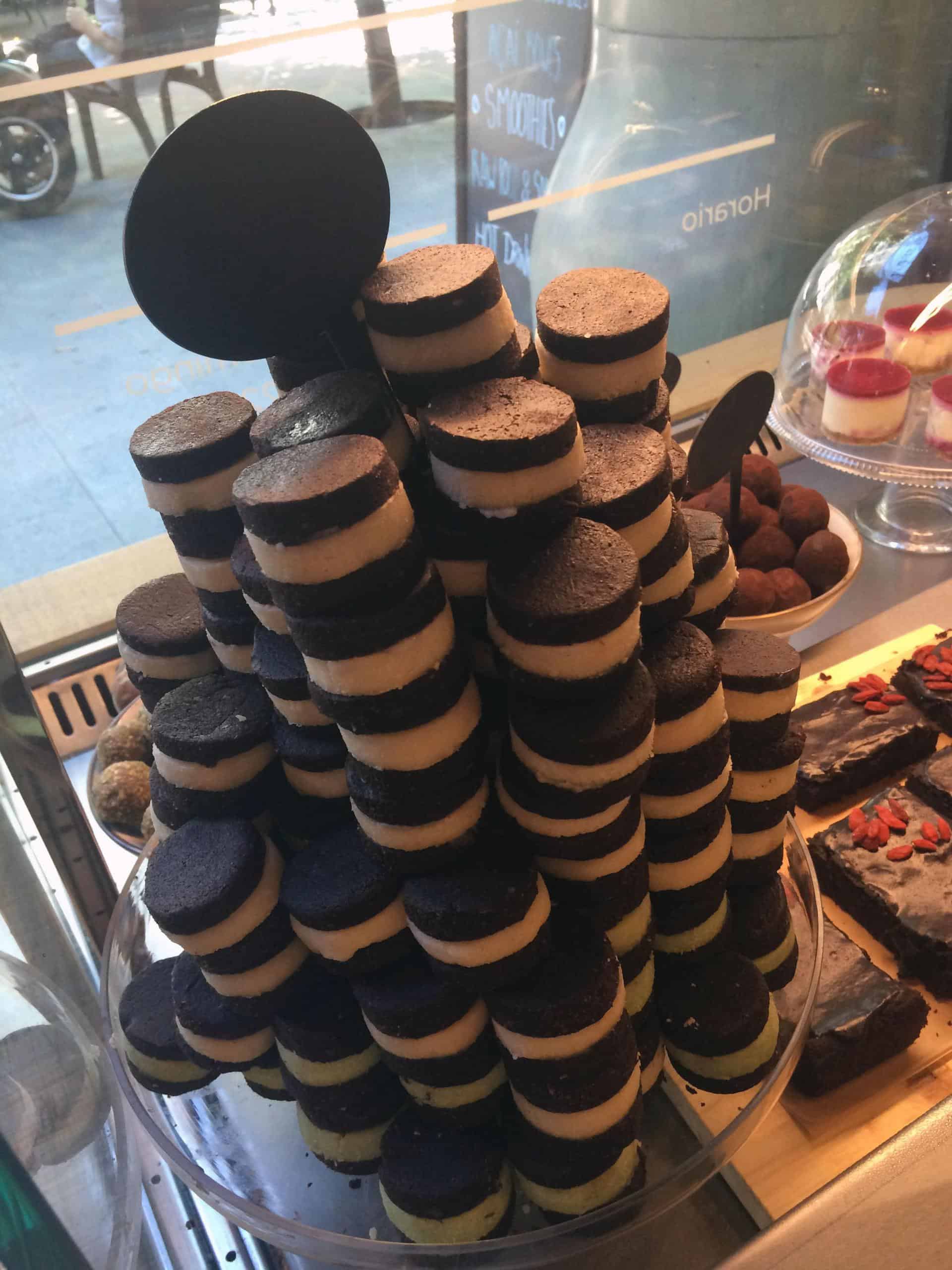 Green & Berry
Carrer d'Enric Granados, 153, 08008 Barcelona
Facebook page
Hours: Monday – Friday 8am – 8pm, Saturday & Sunday 10am – 8pm
When to go to Green & Berry?  If you're in Gracia or Eixample and looking for healthy food, cold-pressed juices and/or smoothie bowls with plenty of vegan options.
Bonus!
Get a free copy of the Barcelona Healthy Restaurant Guide!