Don't you hate it when you accidentally eat too much kale?  That keeps happening to me lately because I've been getting cravings for the stuff (what is wrong with me?).  Don't worry, I'm still drinking coffee, and thanks to a few tip-offs from lovely vegans I've recently discovered some delicious accidentally vegan chocolates and sweets to nicely balance out my diet. ;)
One tip-off came from a German friend who told me Lidl had started to stock German Christmas chocolates – including some accidentally vegan ones!  Whilst there, I spotted a few other vegan Christmas sweets. I don't know about their availability throughout Europe but I think the chocolates are widely available throughout Europe in Lidls. Have you seen them?
The other tip-off came from a friend who told me there were delicious vegan gummy sweets available in a Belgian supermarket. I'd never been to a Belgian supermarket which made it even more of an adventure!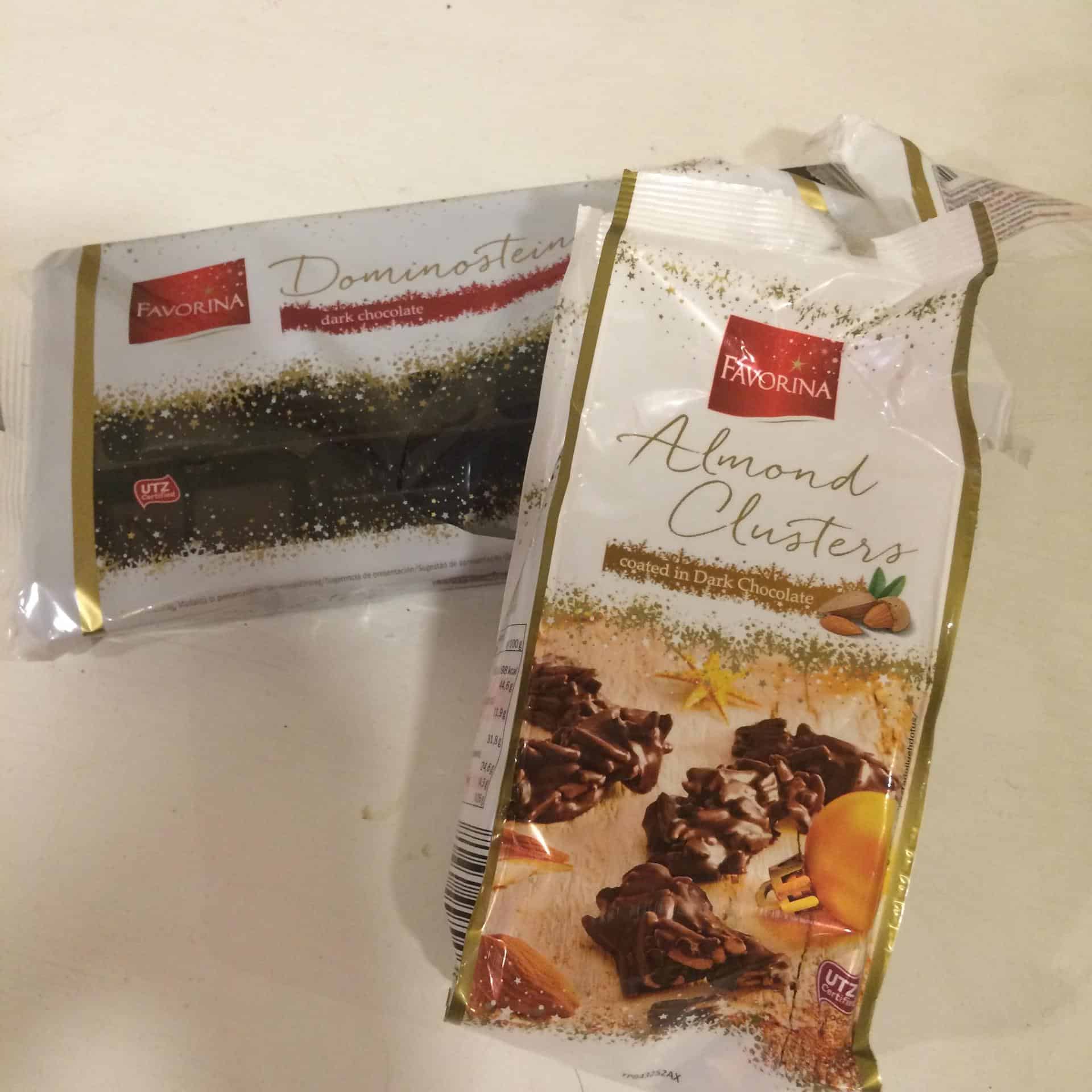 Lidl
The chocolates in question are called Dominosteine and are from a brand called Favorina, who also sell vegan dark chocolate almond clusters.  Favorina's Dominosteine are accidentally vegan in their dark chocolate form and look like little truffles but actually consist of three different layers. Upon putting one in my mouth I was going "this is cake! No it's jam! No it's marzipan!" Turns out it's all of the above. According to Wikipedia, dominosteine normally consist of a layer of gingerbread, a layer of marzipan or persipan (wtf is that?) and a layer of sour cherry or apricot jam, all coated in chocolate. They are really good, just be prepared for a surprise in your mouth!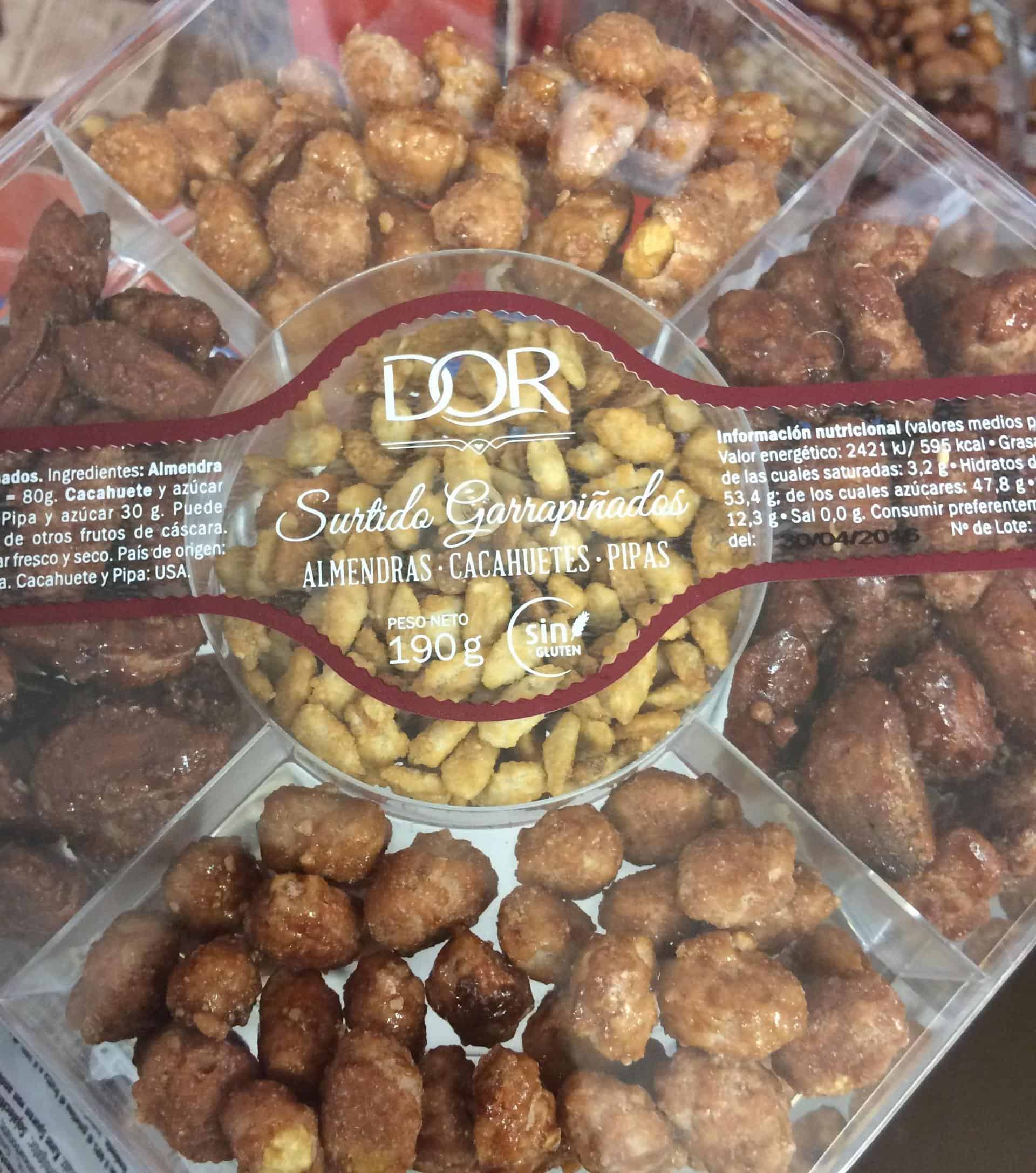 Whilst I was in Lidl, I decided to check a few more Christmas selections to see if I could find any other accidentally vegan food. As I mentioned, Favorina also sell dark chocolate almond clusters, and I found two accidentally vegan Spanish products: Dor's sweet roasted nut selection consisting of almonds, peanuts and sunflower seeds (unlike many roasted nuts, these are roasted in sugar rather than honey) and Dor's toasted marzipan.
Unfortunately with my first discoveries I didn't write down any prices but it's Lidl, so I don't think any of the sweets are that expensive.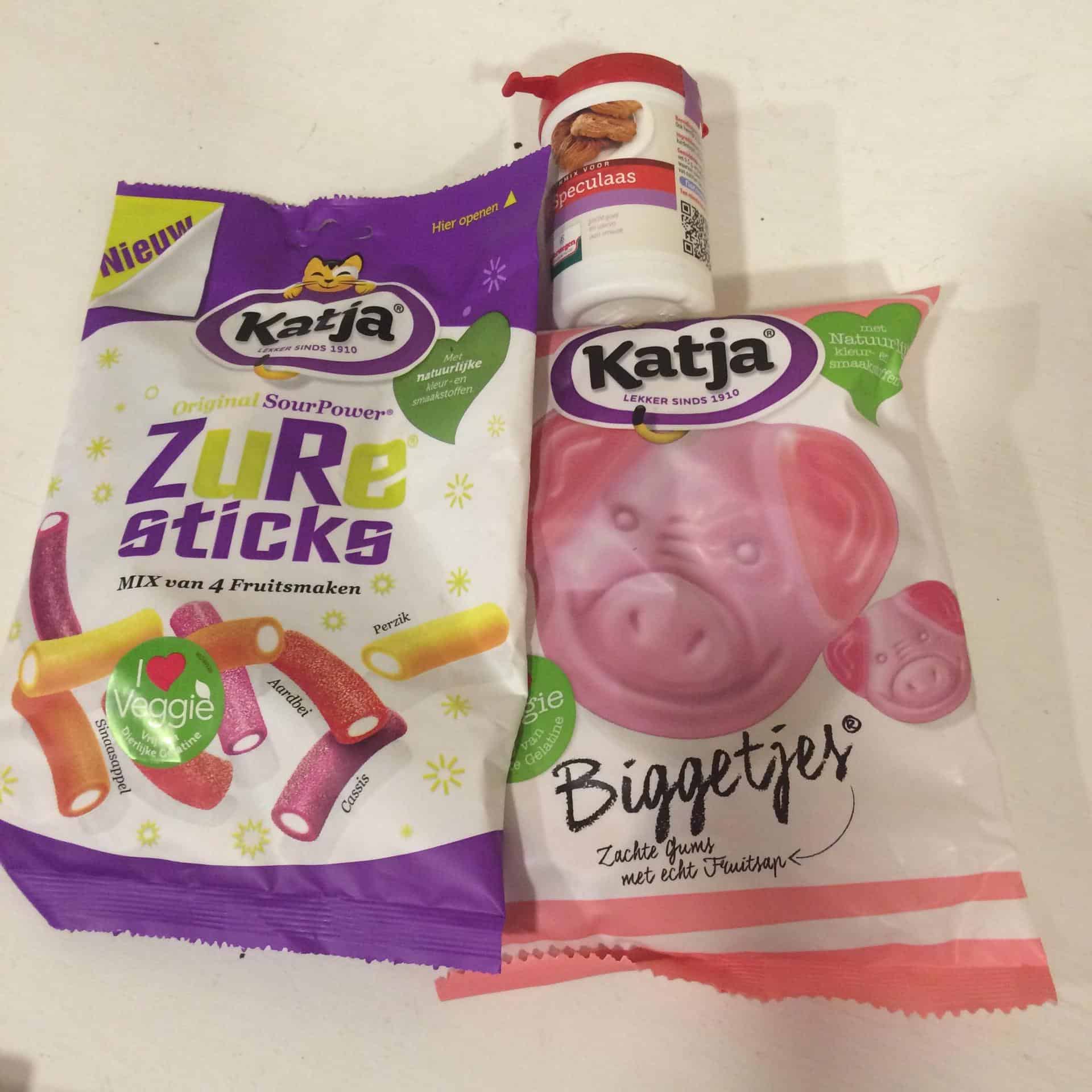 Super Lekker
Super Lekker is a Belgian and Dutch store on Carrer Roger de Lluria in Barcelona. They stock a range of imports from Belgium, the Netherlands and the UK. I picked up some Speculoos spice mix while there (yay!), and also the vegan gummies that my friend tipped me off about! They have three or four different kinds of vegan gummies but i selected the fruit sticks because they had a range of the flavours and the pig ones because they were cute.  I haven't had a chance to try them yet but they look very promising… At €2.90 and €3.10 they're not a bad deal considering they're twice the size of an average bag of gummies.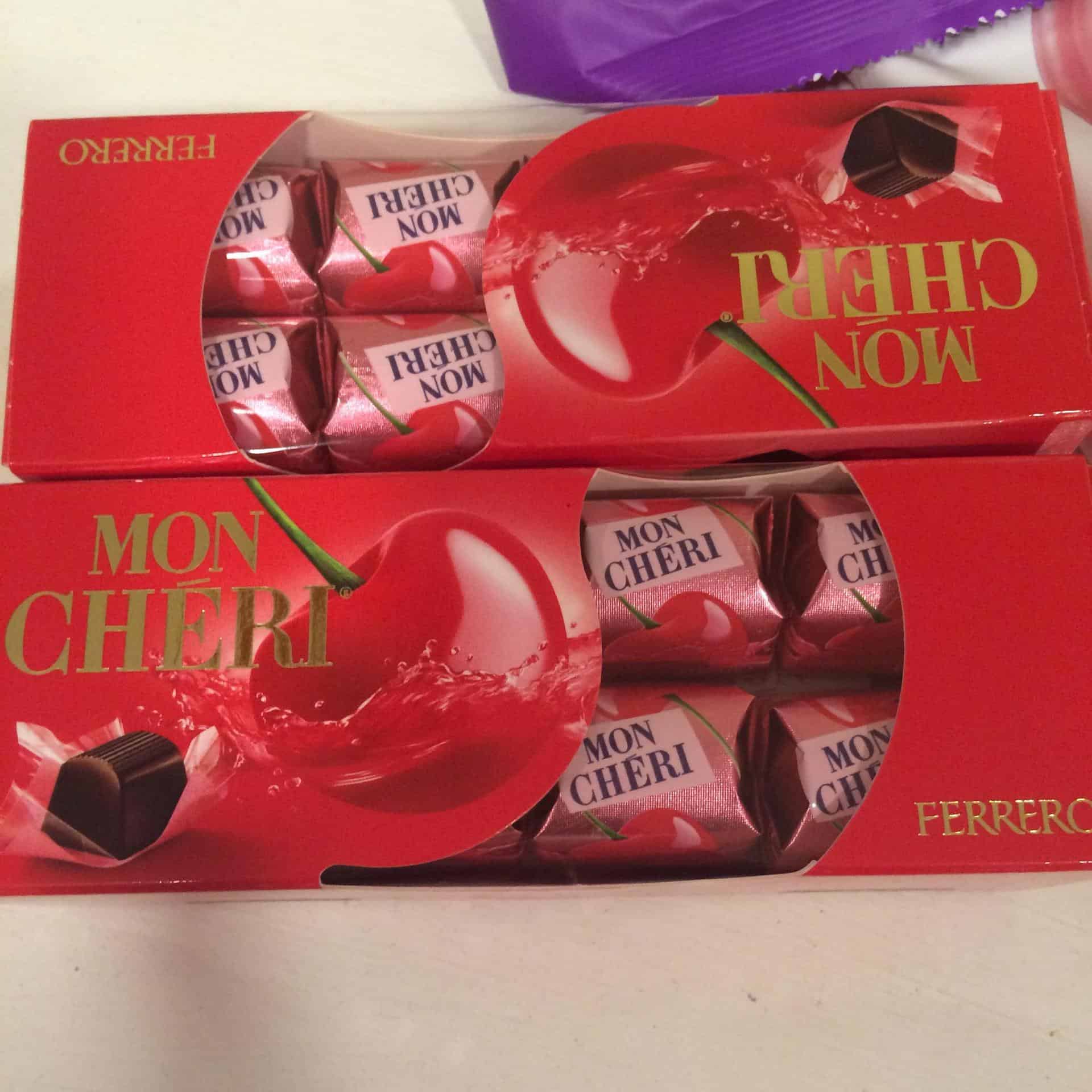 Mon Cheri
Last but definitely not least, these alcoholic cherry- and liqueur-filled chocolates appeared in the Christmas chocolate section next to Ferraro Rocher in my local branch of the supermarket chain Sorli Discau. They also seem to be available via Amazon in the UK and I'm not sure about other countries. They're a bit expensive at €4 per box (containing 16 chocolates) but they are so strong they practically count as drink, too.
What are your favourite vegan chocolates or sweets?
Are you in Barcelona or planning a visit soon?  Want to get your free copy of Barcelona's 5 Best-Kept Vegan Secrets and a discount on my Barcelona vegan guidebook?  Click on the button below: