This is why vegans should travel to Eastern Europe during Lent: pastries, pastries and more pastries.
Imagine a place where you could go into any bakery and find a whole row of vegan pastries, ranging from the savoury (spinach, mushroom, potato) to the sweet (chocolate layer cake, chocolate covered croissants, cherry strudel).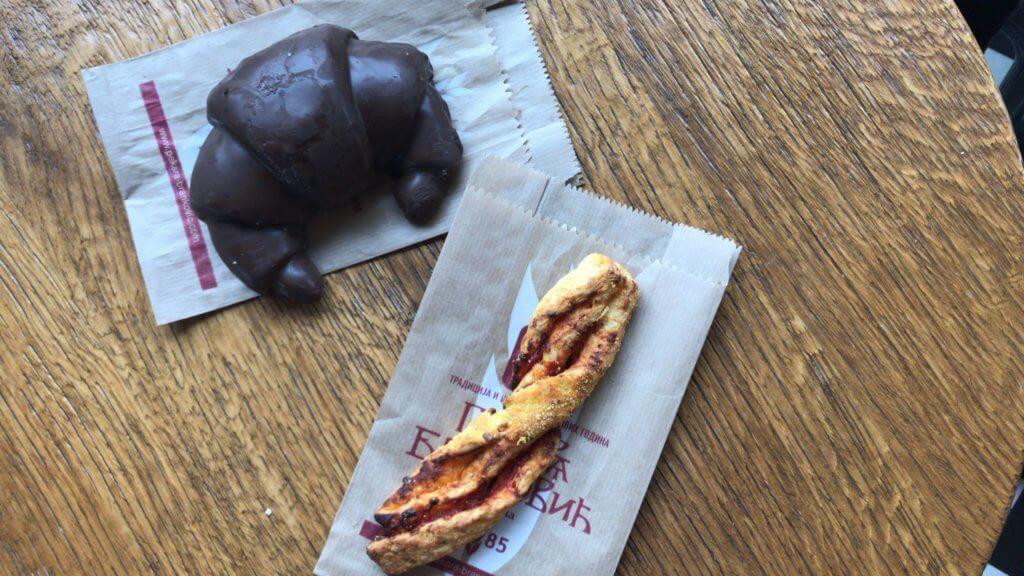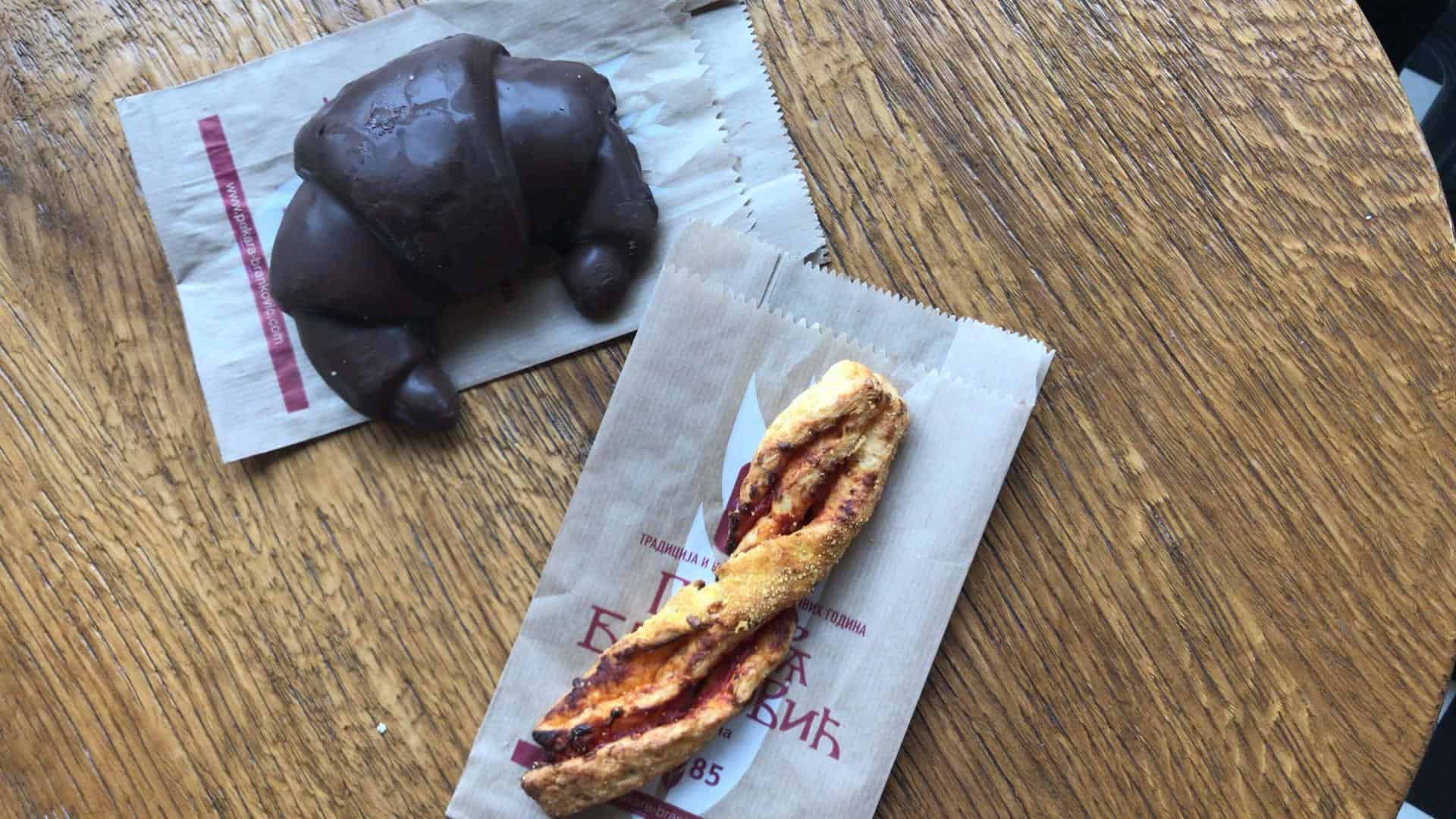 Welcome to the world of Lenten fasting, the period of the year when Eastern Europe becomes Vegan Eastern Europe.
Looking for a great vegan holiday in Europe? Here's where to go!
Why travel to Eastern Europe during Lent?
During Lent, vegan foods are widely available in many Eastern Orthodox countries.
This is because strict Eastern Orthodox followers observe Lenten fasting. Fasting, in this sense, does not mean abstaining from food entirely. Lenten fasting excludes meat, dairy and eggs.
Lenten fasting sometimes, but not always, excludes fish (depending on country). It does not exclude honey.
In practice, this means you can go to Eastern Orthodox countries during Lent and find vegan food widely available, as long as you ask for Lent food, without fish or honey.

What is Lenten fasting?
Fasting, or excluding meat, dairy and eggs, begins 7 weeks before Easter on Clean Monday.
Clean Monday is called 'clean' because it is the day to leave behind non-fasting foods and sinful attitudes.
Lenten fasting continues throughout Lent until Easter Sunday.
When to go
The best time of year to visit Eastern Europe as a vegan is Orthodox Lent, also called the Great Fast, because of the wide availability of vegan fasting foods.
Lent is the longest period of fasting in the Orthodox calendar.
But it's not the only Orthodox fasting period.
Fasts also occur in the lead-up to Christmas, certain feast days and Wednesdays and Fridays throughout the year.
Laura returned to Serbia in late April and found fasting (vegan) food in the supermarket even though it was no longer Lent!
When is Lent?
It begins 7 weeks before Easter; since Easter falls on a different date each year, so does Lent.
Orthodox Lent (and Orthodox Easter) falls on different dates to Western Christian Lent, so be sure to check Orthodox Lent dates.
Here's a list of upcoming Orthodox Lent dates for the next few years.

Where to go
Not every Eastern Orthodox country has vegan Lent food widely available.
That's why I dedicated two weeks in March 2018 to exploring Eastern Europe during Lent to bring you firsthand knowledge of where to find the best vegan Lent selection.
Unfortunately, I couldn't find much information available online about vegan Lent food and how widespread it is in many countries…so Sam of Alternative Travelers, Laura from Vegan Vs Travel and I did some on-the-ground research this year. In March 2018, we travelled to Bulgaria, Serbia and Montenegro. I've included my findings below, along with my experiences in Romania during Lent a couple of years ago.

Romania
I went to Romania during Lent in 2015 and I'm happy to say vegan Lent food is very widespread here!
Seemingly around half of restaurants (at least in Transylvania) had 'de post' or vegan Lent menus. Fish did not seem to feature on Lent menus either, so you only need to watch out for honey.
Stuffed cabbage rolls (sarmale de post) and polenta (mamaliga) are popular dishes.
Bakeries also had a couple of vegan Lent pastries. Fast food chain Springtime also had a couple of vegan Lent foods.
What to ask for: 'de post' or 'mancare de post'
*watch out for miere (honey)

Serbia
Lent fasting food is widely available in bakeries and supermarkets, but less so in restaurants,we found.
There are tons of bakeries and most seem to have at least a few vegan pastries — some even have a dozen! Some bakeries label them with stickers.
In the supermarket, some products such as biscuits and chocolates are labelled as 'posno' or fasting food.
In our experience, restaurants seem less likely to have fasting food. Smaller, more traditional restaurants (kafanas) are more likely to have fasting options, particularly at lunchtime.
Ajvar (roasted red pepper dip), grilled vegetables and prebanc (baked beans with caramelised onions) are delicious and fairly widely available.
Laura returned to Serbia in late April and found vegan posno food in the supermarket — so it seems you can find vegan fasting food even outside Lent. Yay!
What to ask for: 'posno bez riba, bez med'
*watch out for fish (riba) and honey (med)


Montenegro
Montenegro has very similar food to Serbia, apart from in Kotor, where food appeared to have a heavy Italian influence (I thought this had to do with the history of the city as a former Venetian province, but a local told me restaurants stock Italian food to cater to tourists). In Kotor, you can find vegan pizza with vegan cheese (at Dekaderon and Ombra), pasta with veggies and grilled vegetables (for lunch with the best view ever, I recommend grilled vegetables at the Hotel Conte Restaurant in Perast, just up the coast from Kotor, where all the tables are next to the water with a stunning view of the bay).
'Posno' (Lent) pastries are available here too in bakeries — try the cherry strudel Kotor is famous for.
What to ask for: 'posno bez riba, bez med'
*watch out for fish (riba) and honey (med)

Bulgaria
Unfortunately whilst Bulgaria is an Orthodox country, Lent fasting food is not widely available; at least, this is what Sam and I were warned of beforehand and it seemed true in Sofia. We did hear conflicting information about the availability of Lent food in smaller towns (do you have experience of the Bulgarian countryside during Lent? Please let me know if you found Lent fasting food!). Not to worry about lack of Lent food, though, there's lots of great vegan food in Sofia — I highly recommend the creamy porcini and truffle tagliatelle at Soul Kitchen, lunch at Sun Moon Bakery, a veggie burger at Edgy Veggy (so well-priced too!) and the tea smoked cauliflower at Veda Teahouse (such a relaxing place you could spend hours there drinking tea and reading or working on a laptop).
What to ask for: since Lent fasting food isn't widely available, look for vegan/vegan-friendly restaurants instead

Greece & (Greek) Cyprus
Vegan Lent food widely available.
I haven't been to either during Lent yet, but I've heard there are plenty of vegan Lent options available in these countries during Lent!
I've even heard in Cyprus, you'll find bakeries that are open 24 hours and tons of vegan Lent pastries!
In Greece and Cyprus, ask for 'nistisimo' food. I've been told that in addition to mezze, many of which are often naturally vegan, you'll find vegan Lent versions of many traditional Greek foods like spanakopita (which is usually made with cheese but can be made in a fasting version with just spinach, no cheese). Nistisimo food excludes meat, dairy, eggs and fish, but not shellfish, so be sure to ask for your food without shellfish or honey.
What to ask for: nistisimo (ask for no honey, no shellfish)
*watch out for honey, shellfish
Georgia
In Georgia, I've read vegan options are commonplace, from eggplant (aubergine) rolls stuffed with walnut* to bean-filled pie to mushroom khinkali (mushroom-stuffed Georgian soup dumplings). *I made these rolls recently and they were so delicious!
Georgians fast up to one-third of the year, so vegan dishes are part of the Georgian menu. And during Lent, even Dunkin Donuts rolls out vegan doughnuts. Wendy's, too, aims to capitalise on Lent with vegan chilli and baked potatoes available.
From what I've read, Georgian fasting excludes meat, dairy, eggs, fish and alcohol. So if you order a glass of wine with your vegan fasting meal you might get a strange look!

Russia
Russian Orthodox followers are expected to abstain from meat, eggs, dairy, fish and seafood, according to this article in Russia Beyond. Lent is an excellent time for vegans to visit Russia! One-fifth of Russians surveyed said they intend to observe Lent at least partially, for example by giving up alcohol and meat. Normally in Russia vegans are limited in choice; during Lent almost every cafe has a vegan menu and Russia Beyond called it a 'vegan paradise' during this time!
Belarus, Macedonia, Moldova, Ukraine
Further research needed. This is how I signed off almost all my university papers; here it sounds like I'm planning another Lent trip (well, that is a possibility…)
But in the meantime, I need your help!
Help me out! I couldn't find information on Lent in these countries and haven't been to any of them yet. Have you been to Belarus, Macedonia, Moldova or Ukraine during Lent? Please let me know of any information you have on vegan Lent foods in these countries (comment below or email me).
If you've been to Greece, Georgia or Russia during Lent I'd love some additional information too beyond what I've heard from other travellers and read about!
Pin this for later