Transylvania: more likely to conjure up images of Dracula than vegan food, right? Yet, for 40 days of the year, at least, you can find vegan food readily available in almost any restaurant. Like many countries with a majority Eastern Orthodox population, vegan food is widely available during Lent. The Lenten fasting tradition asks followers of the Eastern Orthodox church to abstain from meat, dairy and eggs for the duration of Lent (make sure to ask about honey, or miere). I've read conflicting reports about fish – some say fish is considered acceptable for Lent, and others say it's not. I didn't encounter fish on any Lent menus, but keep an eye out for it nonetheless.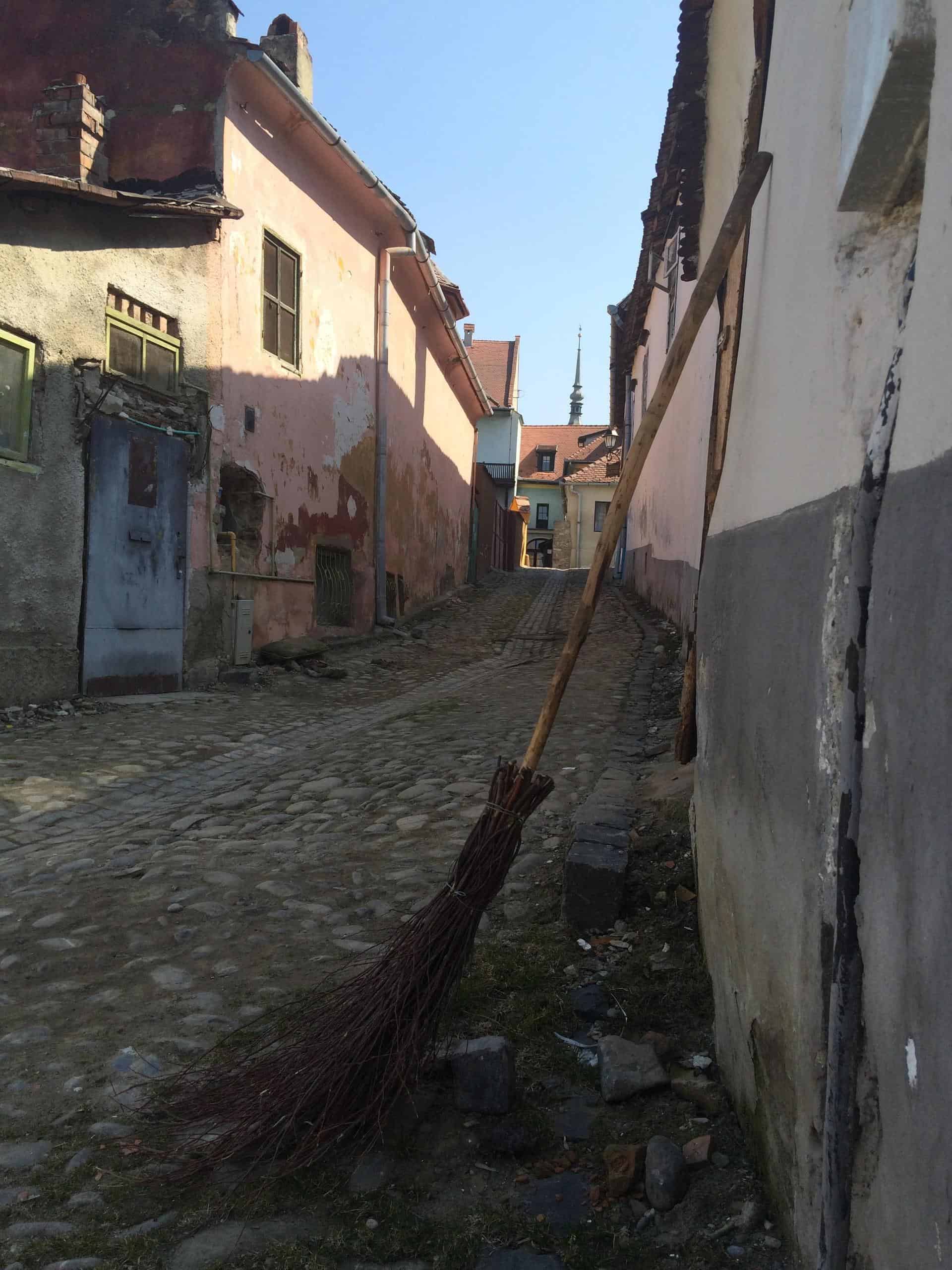 A Perfect Trip Through Transylvania
Transylvania is one of the most popular destinations in Romania and for good reason. I opted to skip Bucharest and its grey Communist-era tower blocks and head straight to Transylvania, a region of mountains (the Carpathians), medieval towns and stone castles. The most popular destinations in Transylvania are:
Cluj-Napoca: the largest city in the region, it apparently has a vibrant nightlife scene and it's where your flight will land if you opt to fly to Transylvania instead of Bucharest. Another option, which is what I did, was to fly into Bucharest and get a train into Transylvania – it's only a couple of hours and it's a beautiful journey.
Brasov: known for its medieval Saxon walls, cobbled old town and close proximity to Poiana Brasov, Romania's top ski resort.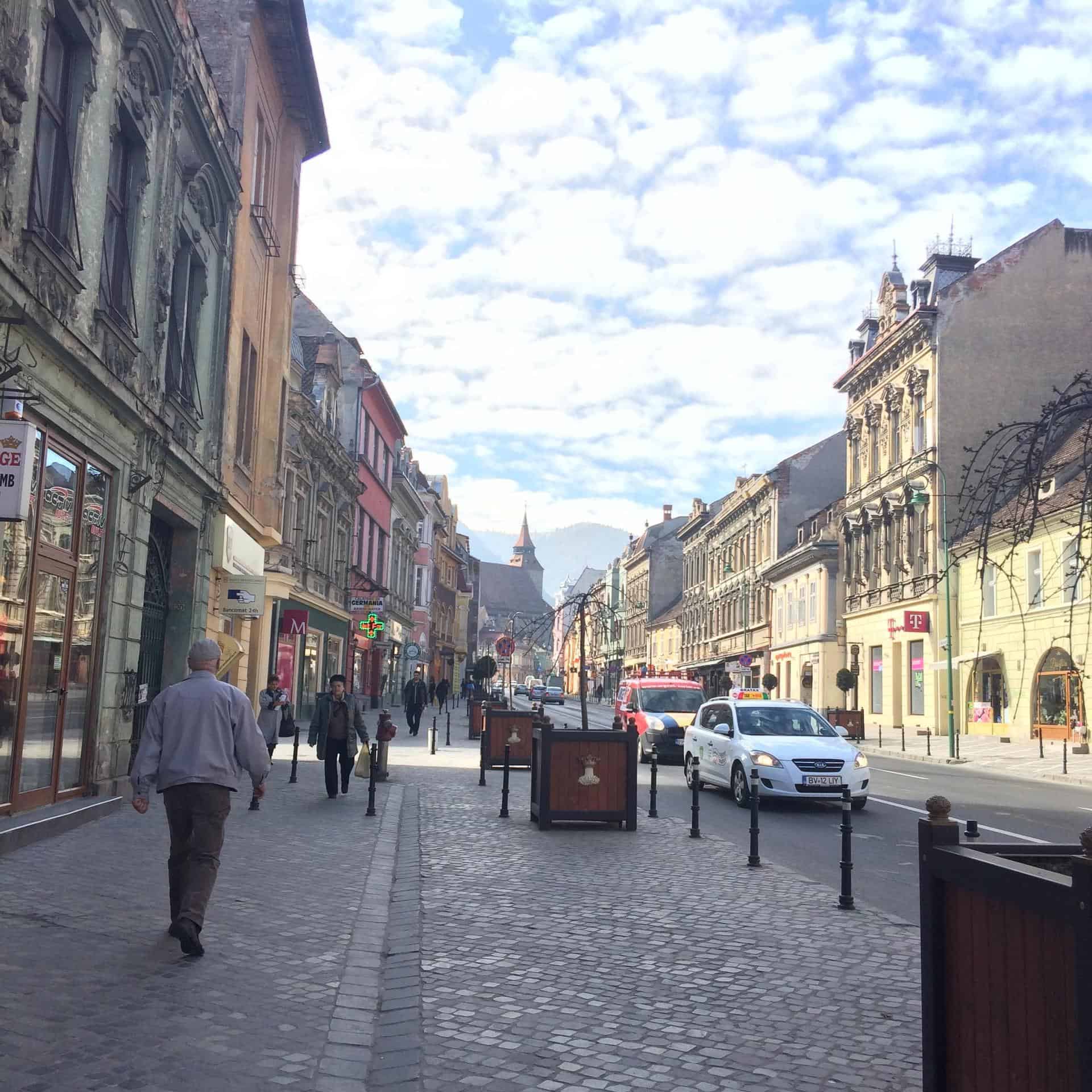 Bran Castle, in the town of Bran: located about an hour by bus from Brasov, Bran Castle, aka "Dracula's Castle" actually has nothing to do with Vlad the Impaler (the man who inspired the character of Dracula) but Bran castle supposedly inspired the castle described in the book. It's also popular and can get crowded later in the day and during busy months. If you want to visit a less crowded medieval castle, Peles Castle is also nearby and some consider it the most beautiful castle in Transylvania.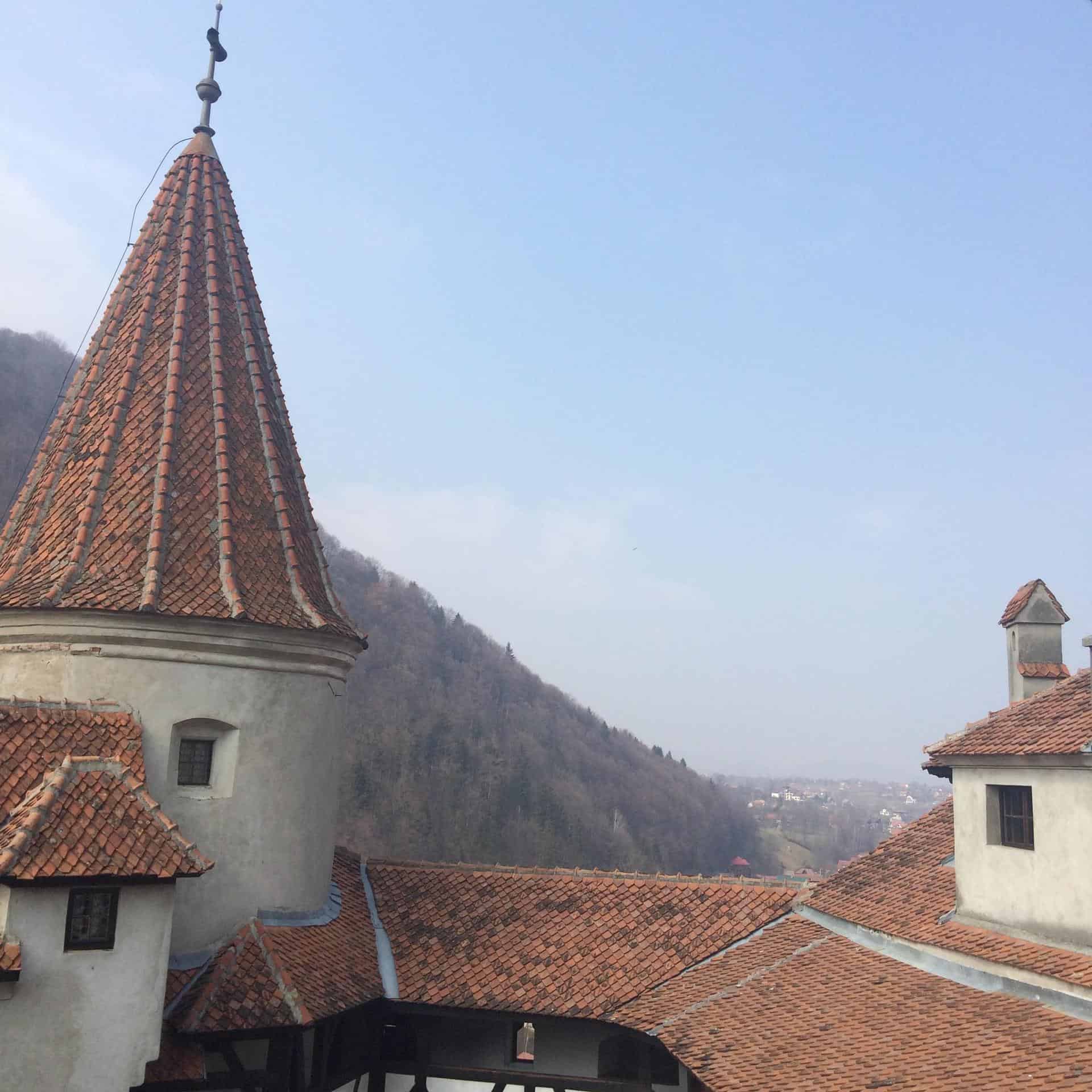 Sibiu: known for its cobbled streets, baroque squares and recently renovated town centre.
Sighisoara: known for having one of the best preserved medieval citadels in Europe, which is UNESCO-protected, and feels like walking into a fairytale city. Also known as the birthplace of Vlad the Impaler (who was the inspiriration for the character of Dracula).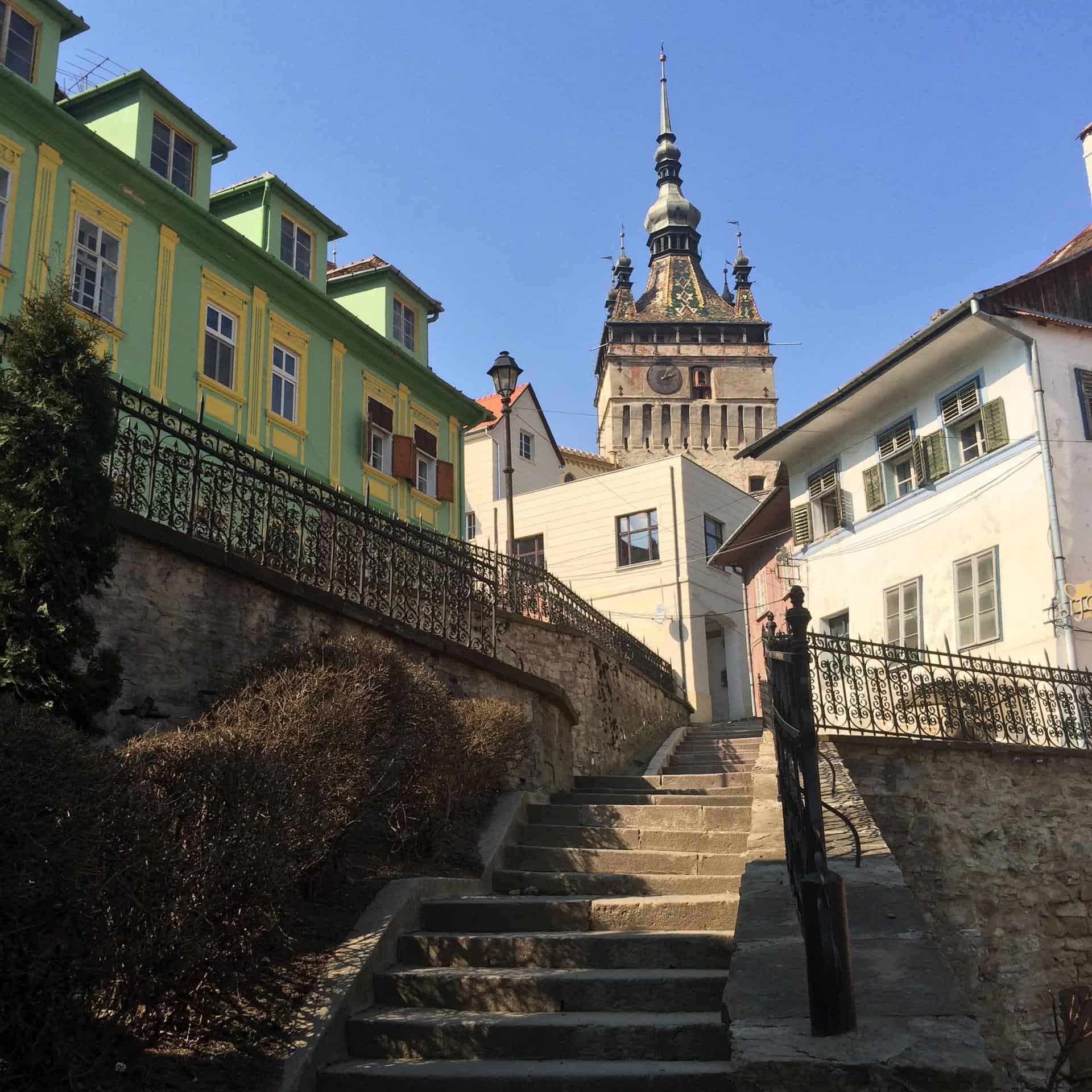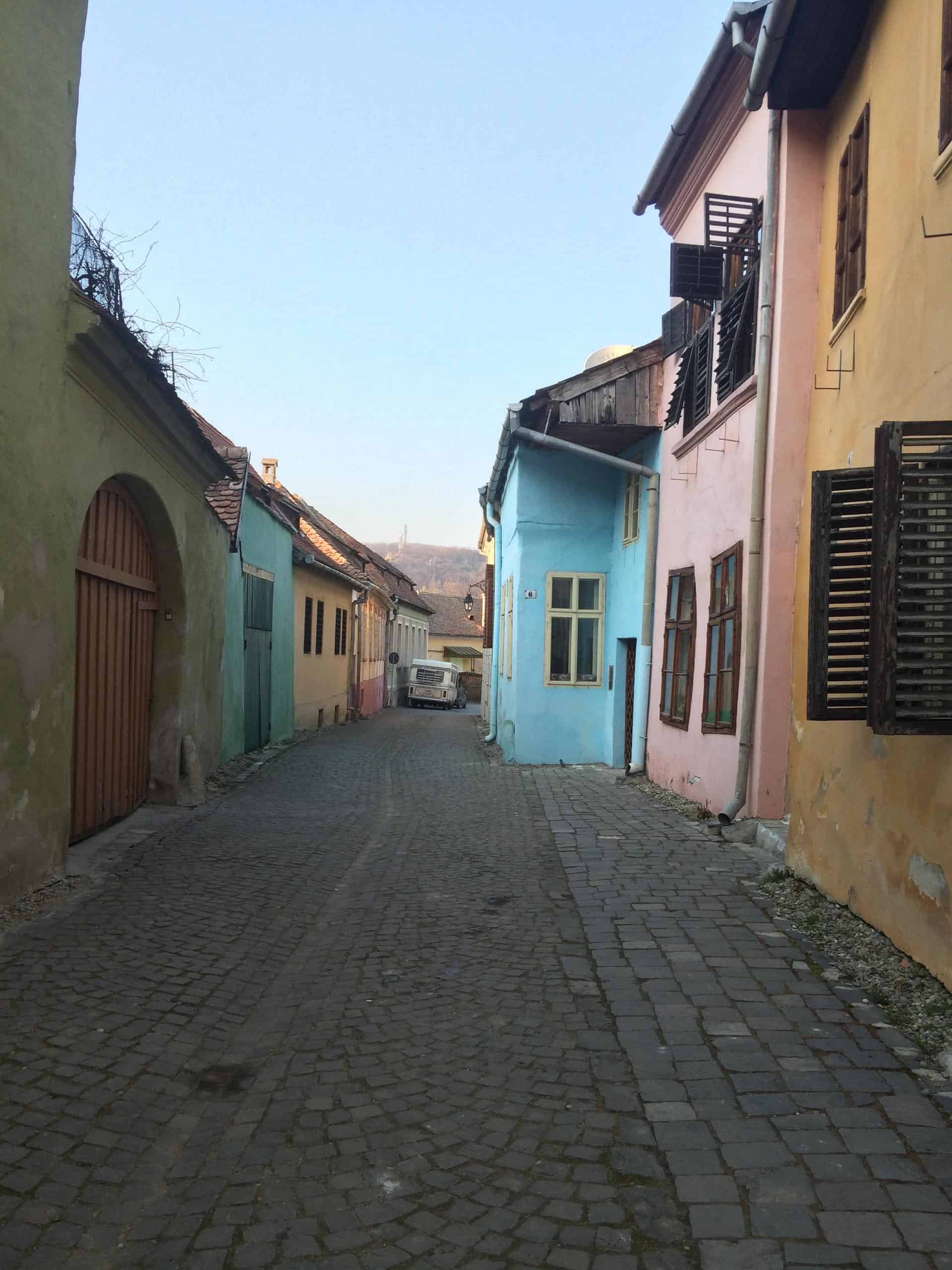 Lent is also a great time to visit Transylvania, as it's warming up for spring so you'll likely get some sunshine and decent weather (when I visited in March, the temperature was similar to London). But it's still early enough that you won't face loads of tourists and can take advantage of cheaper prices on hotels and hostels. When I visited Sighisoara, I had the whole citadel pretty much to myself! I spent several days walking around the citadel and only ran into a handful of tourists, whereas apparently in the summer it's heaving.
What to Eat : Vegan Food in Transylvania
I have no specific restaurant recommendations for you, because Transylvania during Lent is transformed into a different experience to most vegan trips. Instead of seeking out specific restaurants, go into the nearest place (or the nearest you fancy) and ask for the "menu de post" or "mancare de post" ("de post" being fasting, or Lenten, fare). In my experience more than half of restaurants and some bakeries carry "de post" food. Typical "de post" food to expect:
Sarmale de post: cabbage rolls, usually stuffed with rice, tomatoes and herbs or spices
Salata de vinete: aubergine dip, usually served with bread
Mamaliga: polenta with fried onions and tomato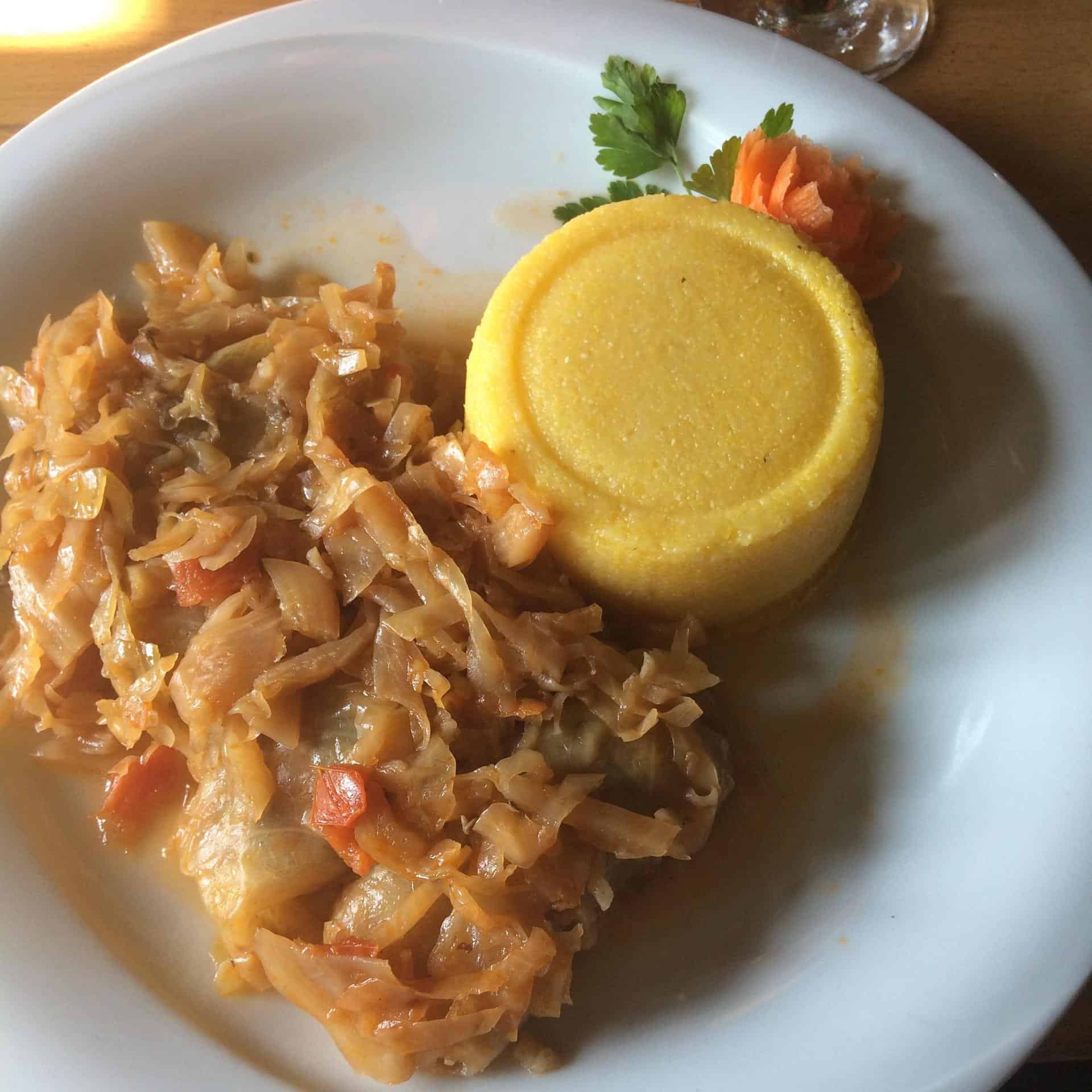 Bakery "de post" selections range from apple strudel to cherry pie. Fast food chain Springtime (found in the main Bucharest train station, if you take the train from Bucharest to Transylvania) also carry a special "de post" menu which includes falafel wraps, spring rolls and zaatar flatbread wraps.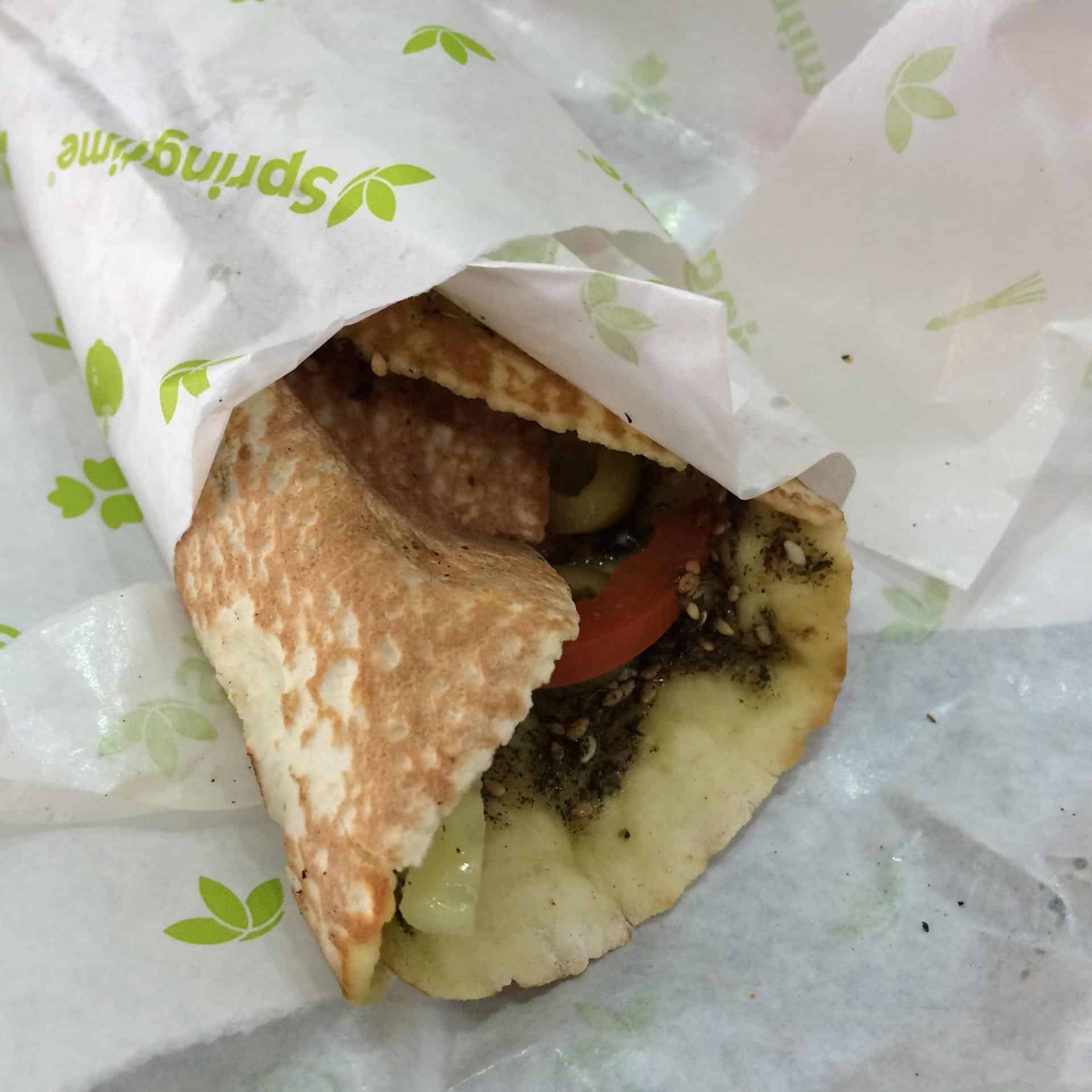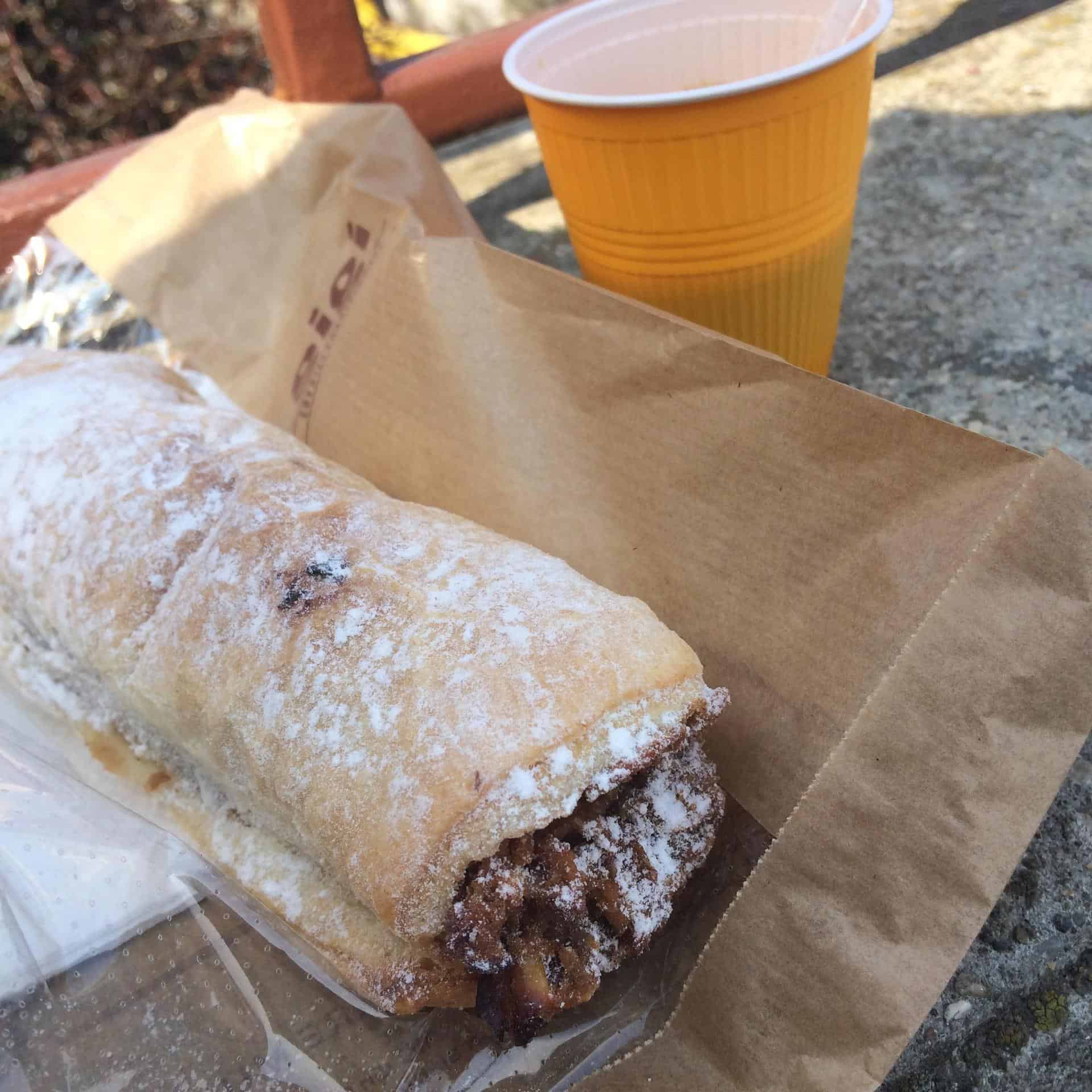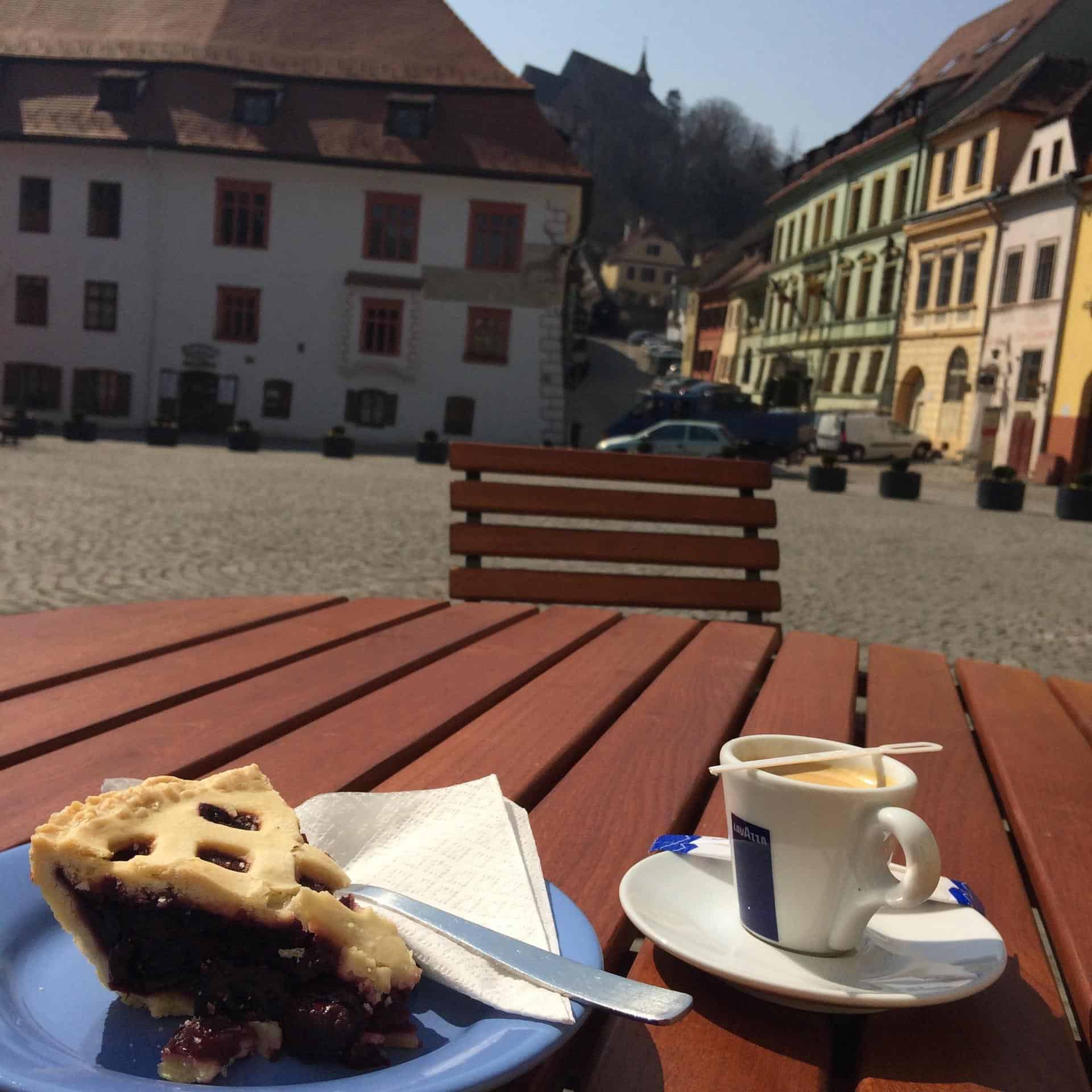 De post food can get a bit boring and samey after awhile – most restaurants have pretty much identical menus! If you get bored, pizza's always an option! I've heard rumours of an amazing "de post" vegan cheese but I could never find it…worth a look though! Even if you can't find "de post" cheese, ask for a "de post" pizza and you will get plenty of veg – no skimping here! My only other criticism of "de post" food is while it's great to have vegan food so widely available, it would be nice if it included beans, tofu or some other protein-rich ingredient. But don't worry, "de post" food is quite filling as it is. This food is very stodgy – you won't go hungry!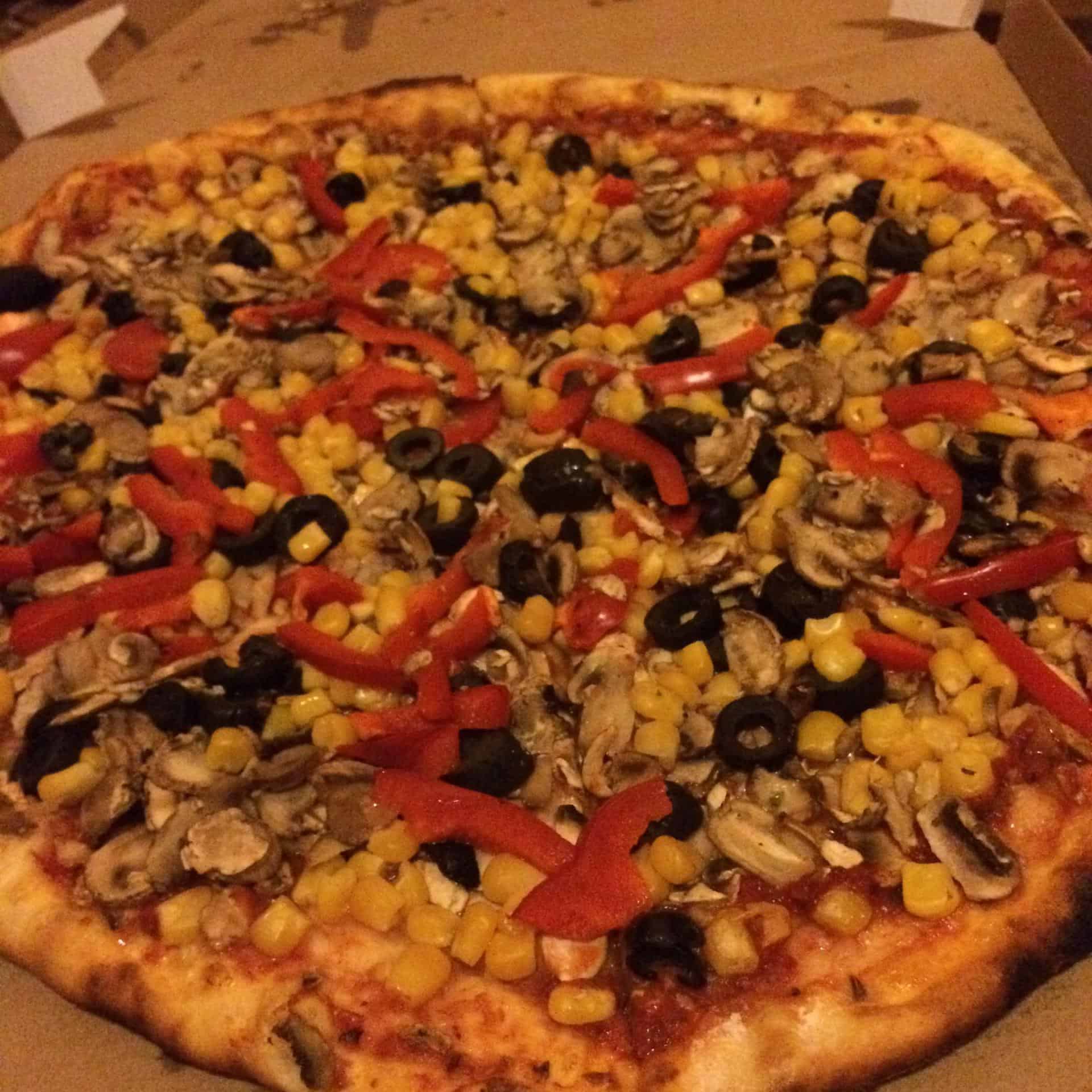 Want to Visit Romania, But Don't fancy Transylvania?
I've heard fantastic things about the remote Maramures region of Romania. Located in the northern reaches of Romania, the Maramures is an isolated area where life goes on much as it did in medieval times in Europe. It's one of the last places you can see life as it existed hundreds of years ago. Families farm and rake hay without modern equipment, people dress in traditional dress from hundreds of years ago and villages get by without many modern amenities. There aren't restaurants in many villages, so often you'll have to eat with families (sometimes families set up mini restaurants in their homes) but if you find Eastern Orthodox families, I assume you'll find vegan food too. I wanted to go to the Maramures but it was too far and I didn't have time to reach it.
If you want to visit, bear in mind that it's a long way from Bucharest. Plan to fly into Cluj-Napoca instead if possible, or prepare yourself for an epic journey from Bucharest. You can get a train from Bucharest to Baia Mare in the Maramures, 600 km away (about 8.5 hours by train). From Baia Mare, you can get a bus to any of the smaller villages dotted around the region. Bear in mind that the bus will not always enter the village – it often stops on the crest of the nearest hill and passengers alight (usually around half an hour's walk from the village). It's best to ask other passengers for directions and follow them down into the village. Use your common sense, travel during daylight hours and be safe. Also be aware that it's very cold during February and March in this northern part of Romania, and there will likely be snow, so dress appropriately and bring the right shoes.
Vegan Food Year-Round?
I've heard – but not been able to confirm – that the Orthodox church has a second fasting period (which also excludes meat, dairy and eggs) prior to Christmas, and that in some Orthodox countries you can order fasting food in restaurants year-round. A friend of mine recently managed to do so in Greece (tip: "nistisimo" is the Greek word for fasting food). Have you ever succeeded in ordering vegan "fasting food" in an Orthodox country outside of Lent?