For the final dish of taco week, I give you vegan carnitas (pulled pork) tacos, two ways.
Because surely you have also asked yourself: what makes a better taco, jackfruit or hearts of palm?
Let's break it down:
Jackfruit = the darling of the vegan community these days.  Recipes everywhere.  Can buy relatively inexpensively in a lot of Asian supermarkets but not in most groceries (at least where I am.)  The texture and look (once they're pulled apart) has been praised for its meatiness.
Hearts of palm = not as popular/not many recipes out there (although there are a few, like these barbacoa tacos on Minimalist Baker).  Easy to obtain – I got mine from a local grocery.
So, who won?
Jackfruit…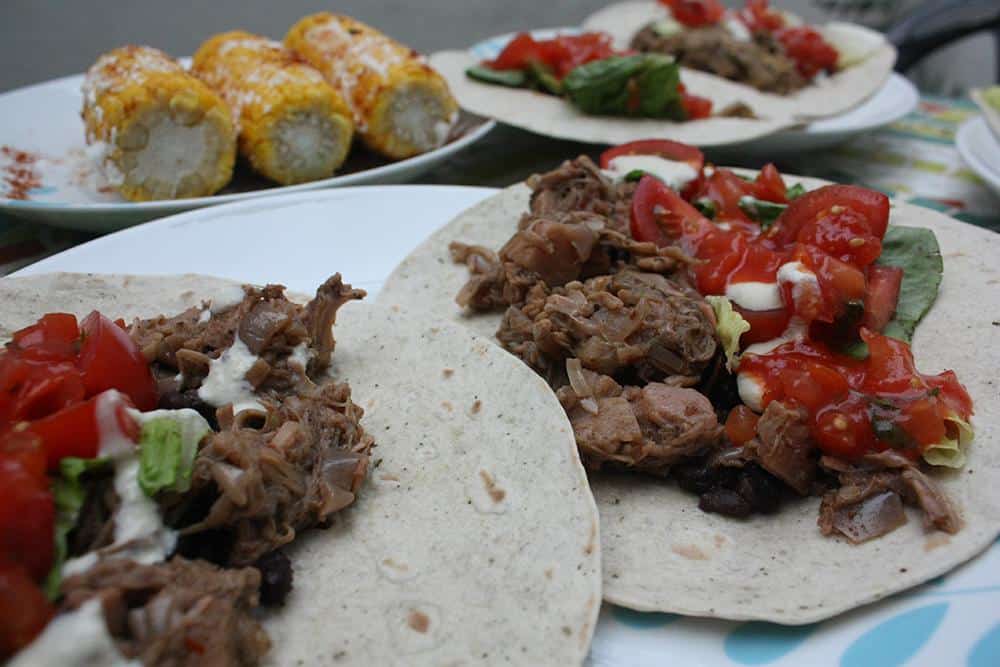 Or hearts of palm…?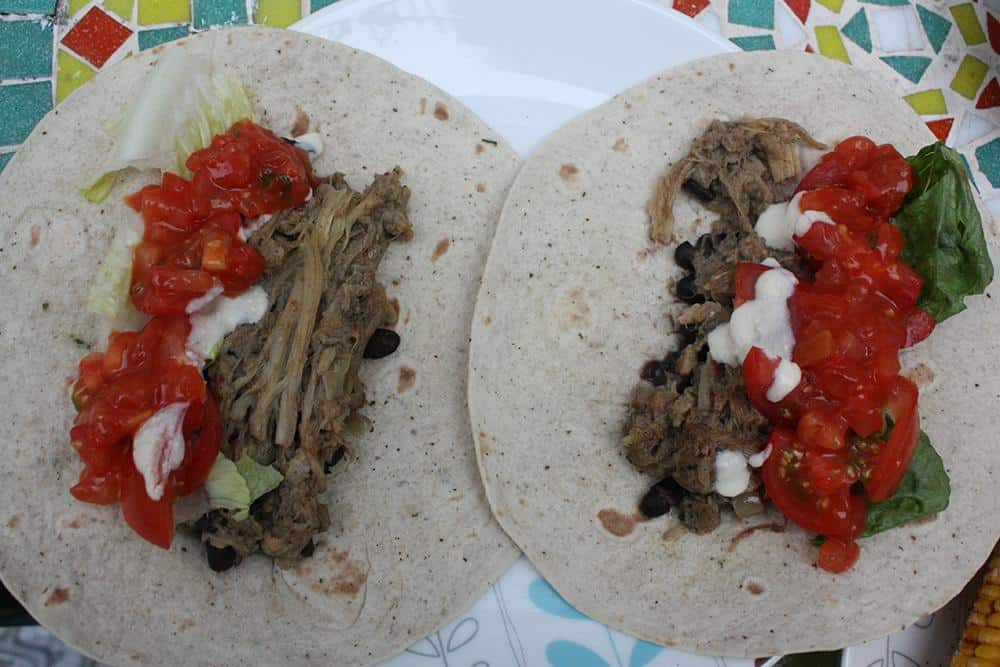 The winner is…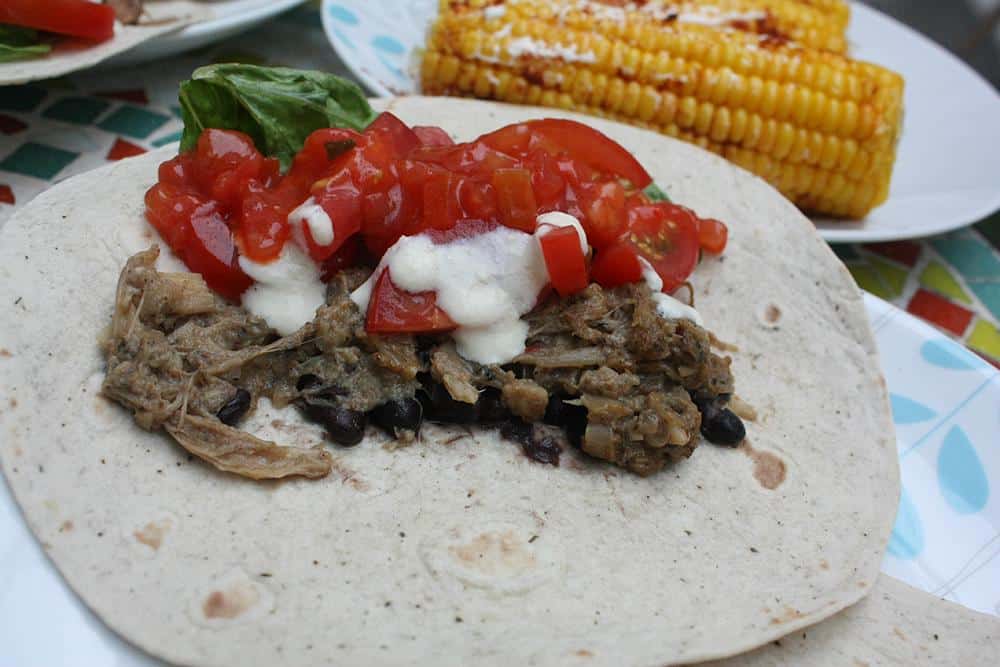 Well, I hate to break it you, internet, but the hearts of palm won, hands down.  While they started out less promising (they didn't pull apart as well as the jackfruit and didn't look as deeply coloured), they seemed to absorb a lot more flavour than the jackfruit.  Bonus points for being more readily available than jackfruit, too!
What do you need to know about this recipe?
It's easy and hands off (just dump everything in the slow cooker and leave it for the day
According to my boyfriend/non vegan taste tester, you could easily serve it to an omnivore and convince them they were eating meat. I just used a non-vegan recipe and subbed hearts of palm for pork so it would have the same flavourings.
The spices give it loads of flavour, so go easy on the toppings (I just went for salsa and lettuce) but add whatever is your favourite
You need a little sugar to make it go crispy when you fry it up – some carnitas recipes use Coke but I opted for an orange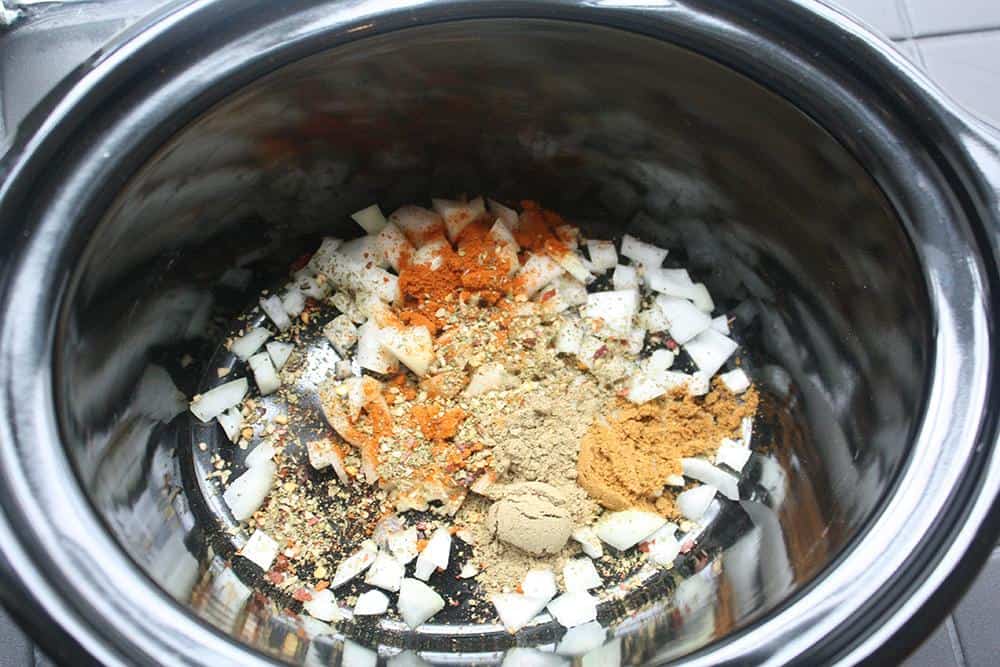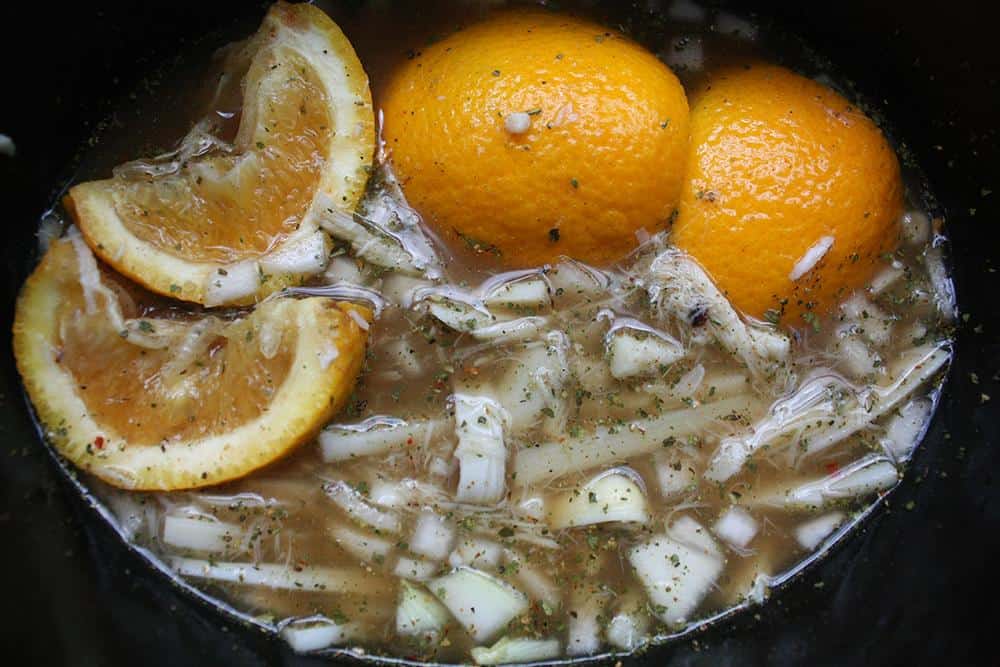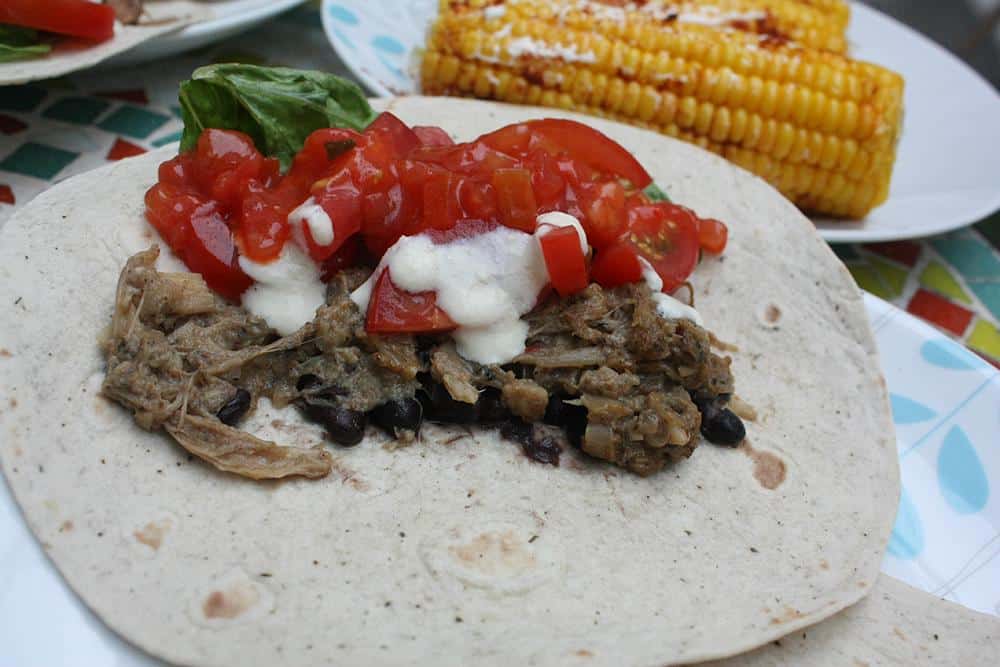 Taco-Off: Jackfruit vs. Hearts of Palm Vegan Carnitas (Pulled Pork) Tacos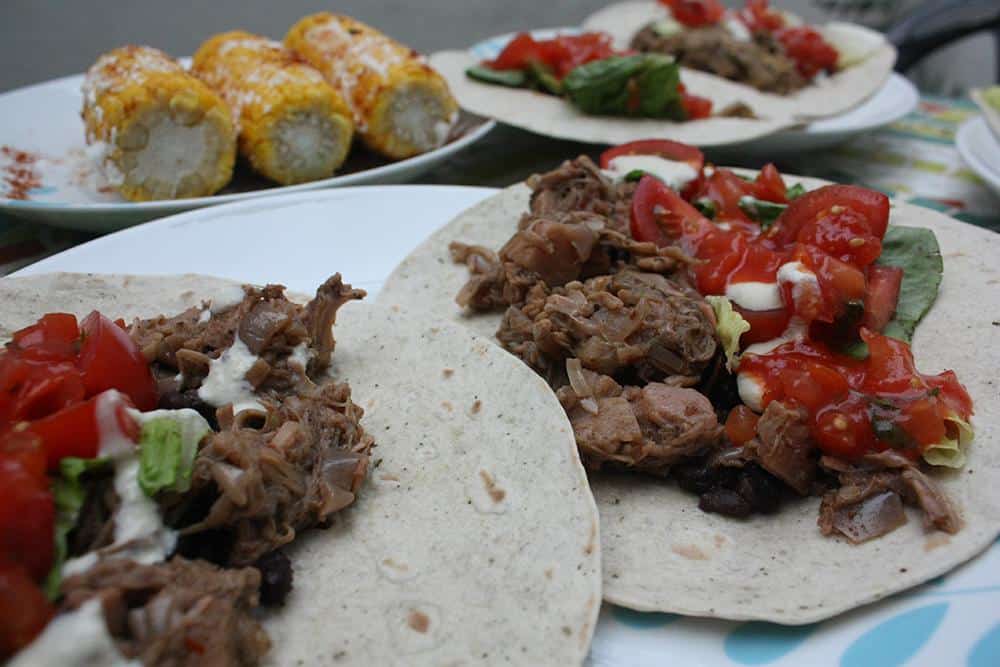 Ingredients
6 gluten-free corn tortillas, heated up (if you have a gas hob/stove, definitely heat them directly over the flame - they taste slightly charred and so good! Just be careful with the flame!)
220 g / 8 oz hearts of palm or jackfruit
1 tsp dried oregano
1 tsp dried cumin
1 tsp paprika
Dash of salt and pepper
1 onion, chopped
3 cloves garlic, minced
1 jalapeno, seeds removed and minced
2 oranges, cut in half
2 tbsp vegetable oil
Cashew crema (see recipe below)
Your favourite salsa
Shredded lettuce

For the cashew crema

1 cup cashews, soaked in water overnight or ground in spice grinder
3/4 cup water
2 tbsp lemon juice
1/2 tsp agave, to taste
1/2 tbsp salt, to taste
Instructions
Place the spices, onion, garlic, jalapeno, oranges and hearts of palm or jackfruit (depending which you opt to use) in a slow cooker and cover with water or vegetable browth (add just enough to cover the ingredients). Heat on low for 8 hours (or high for around 4 hours).
After 8 hours, turn off the heat, remove the oranges and drain the liquid off.
Heat vegetable oil in a frying pan over medium-high heat. When the oil is hot, add the hearts of palm mixture (or jackfruit mix if you used jackfruit) and fry for a couple of minutes until browned and slightly crispy.
Serve the tacos by heating the tortillas, then topping with the hearts of palm/jackfruit, shredded lettuce, cashew crema and your favourite salsa.

For the cashew crema

Combine everything in blender.
https://theveganword.com/taco-jackfruit-vs-hearts-palm-vegan-carnitas-pulled-pork-tacos/