One of the most frustrating things is standing in a foreign supermarket, trying to work out whether a product is vegan based on limited knowledge of the local language, or by using Google translate on your *very* expensive roaming plan…  Luckily Jojo's new zine is here to the rescue!  If you haven't heard of it yet, European Vegan is a zine Jojo from Vegan in Brighton has put together with translations of non-vegan ingredients, E-numbers and a guide to buying vegan shoes and clothing.  Super helpful for the traveller!
In Spain, France and other Romance language-speaking countries I've always been able to get by but I've struggled reading ingredients lists in Central and Eastern Europe.  I remember looking for some mysterious vegan cookies I'd heard about in Croatia but being unable to find them because I couldn't read the labels, which were in a lot of languages, but none of them close to comprehensible for me!  So, I'm really excited to get my hands on the zine, which I've ordered.
I was lucky enough to be able to interview Jojo about the zine although she's currently on a trip round Europe by campervan.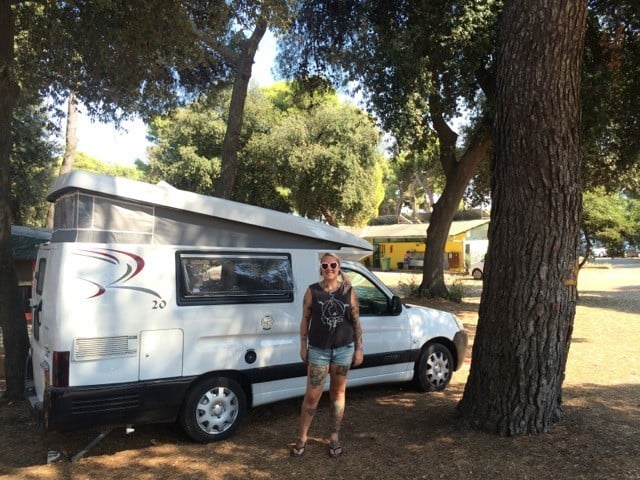 Why did you decide to create the European Vegan zine?  What inspired you?
I was inspired to make the zine because I want to make vegan travel as easy and straightforward as possible for people. European Vegan can break down one of the barriers that sometimes get in the way of people's enjoyment of their travels, not being able to buy a tasty snack or to ascertain whether the sausages in the health food store contain egg can be a frustrating experience.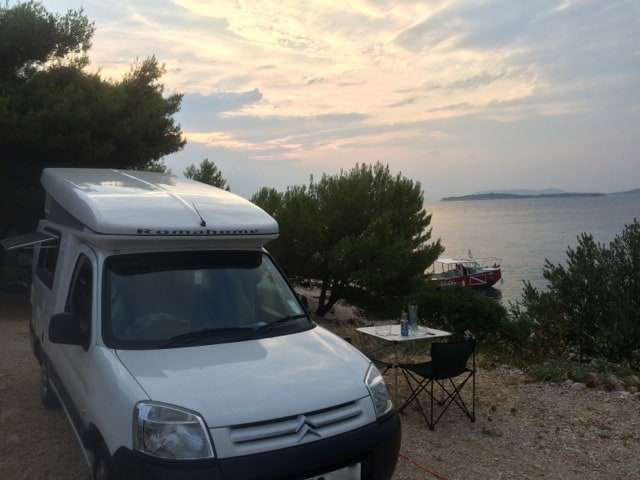 Tell us more about your current road trip around Europe.  How long have you been on the road, where have you visited so far and what's next?
I picked up the van from the UK towards the end of June so I've been road tripping for around eight weeks now. I've visited The Netherlands, Germany, Poland, Slovakia, Hungary, Austria and Slovenia so far and I'm in Croatia right now. My next stops include Serbia, Bosnia & Herzegovina, Kosovo and Albania.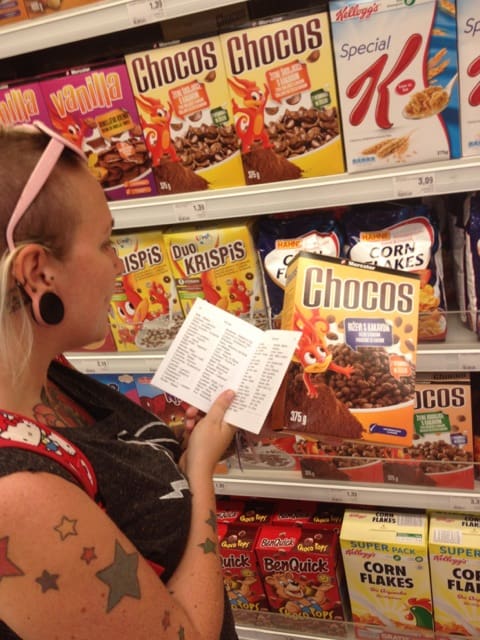 How did you research the zine?
I started by working out exactly how many European languages I needed to translate; of course Welsh, Catalan and Faroese are valid languages but in the interests of keeping the zine as small as possible I needed to focus on whether there would be another language on product packaging that people could translate instead. After that I went to google translate, online dictionaries, and the library before reaching out to friends on the PPK, Twitter and Instagram to get help finding native or fluent speakers to check everything over.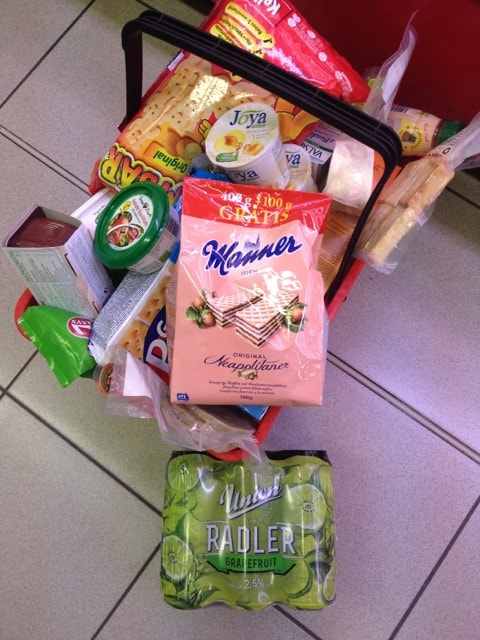 Where, in your opinion, is the easiest place in Europe to find vegan food?  Where have you got the best supermarket haul and what was in it? :)
I think that the easiest places to be vegan would probably have to be Berlin and Vienna because they each have more than one vegan supermarket as well as tonnes of restaurants of every description. The best supermarket haul of the trip was from Mercator Centre near Ljubljana in Slovenia though. I'm writing a blog post about it at the moment! I found all sorts of great stuff; soya yoghurts, tofu, seitan burgers, sausages, bean spreads, cereals, chocolate puddings, creme caramels, margarine, garlic bagel toasts, crackers, Pom Bears, freshly squeezed fruit and veggie juices and, the icing on any vegan cake, Manner wafers.
Where was hardest?
That's a toughie. I'm going to say the High Tatra mountains in Slovakia. I was able to buy some fun vegan snacks thanks to the Slovakian translations in European Vegan but there was nothing particularly exciting to be found.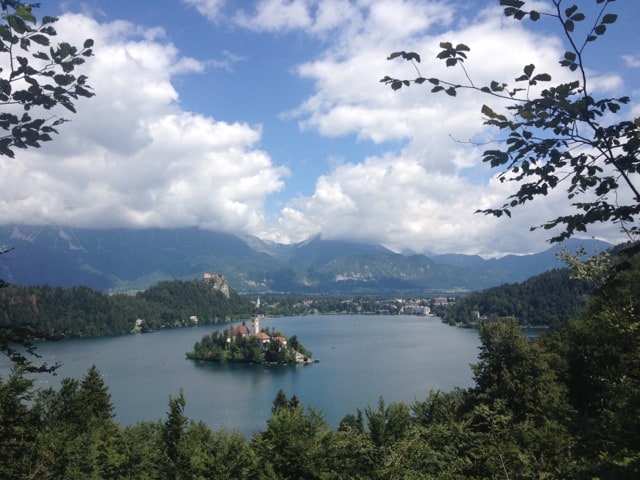 What's been your favourite place you've visited in Europe so far (regardless of the food)?
I met up with friends when I was travelling in Amsterdam, Berlin, Dresden and Vienna so of course those places stand out but I'd have to say that Slovenia is my favourite place so far. I could move there and just wander around marvelling at how beautiful everywhere is for months and months – Lake Bled genuinely looks just like it does in every picture I've seen on Pinterest! It's totally stunning.
—
Just as I was about to hit publish on this point I went downstairs and found my copy of the zine in the mail – what perfect timing!  Can't wait for my next trip so I get a chance to use it!  It's perfectly pocket sized and will fit well in a handbag or jacket pocket.  If you're interested , you can buy your own copy of the European Vegan zine here (also, 20% of the sale price is donated to League Against Cruel Sports, how great is that?).
Follow along with Jojo's travels in real time and see all the amazing vegan food she's finding around Europe on her Twitter and Instagram.