Vienna and I got off to a bad start. There were bedbugs in my hotel, the hotel manager gave me a hard time about moving rooms and then gave me one that was just a few degrees off Hades and to boot, it wasn't in the safest area. But Vienna slowly won me back over with its beautiful architecture that made me feel like I had stepped into an old world European postcard (see picture above for my case in point), and its food scene which turned out to be very vegan-friendly. Vienna is also home to:
a vegan ice cream shop
two vegan groceries
a vegan clothing shop, selling clothes, bags, shoes & makeup
a vegan bakery and cafe
a vegan wine bar (which I somehow either grievously overlooked, or it's new since my visit)
For a city of its size in Central Europe, that's no mean feat. I mean, we don't even have a vegan ice cream shop in London!
Veganista ice cream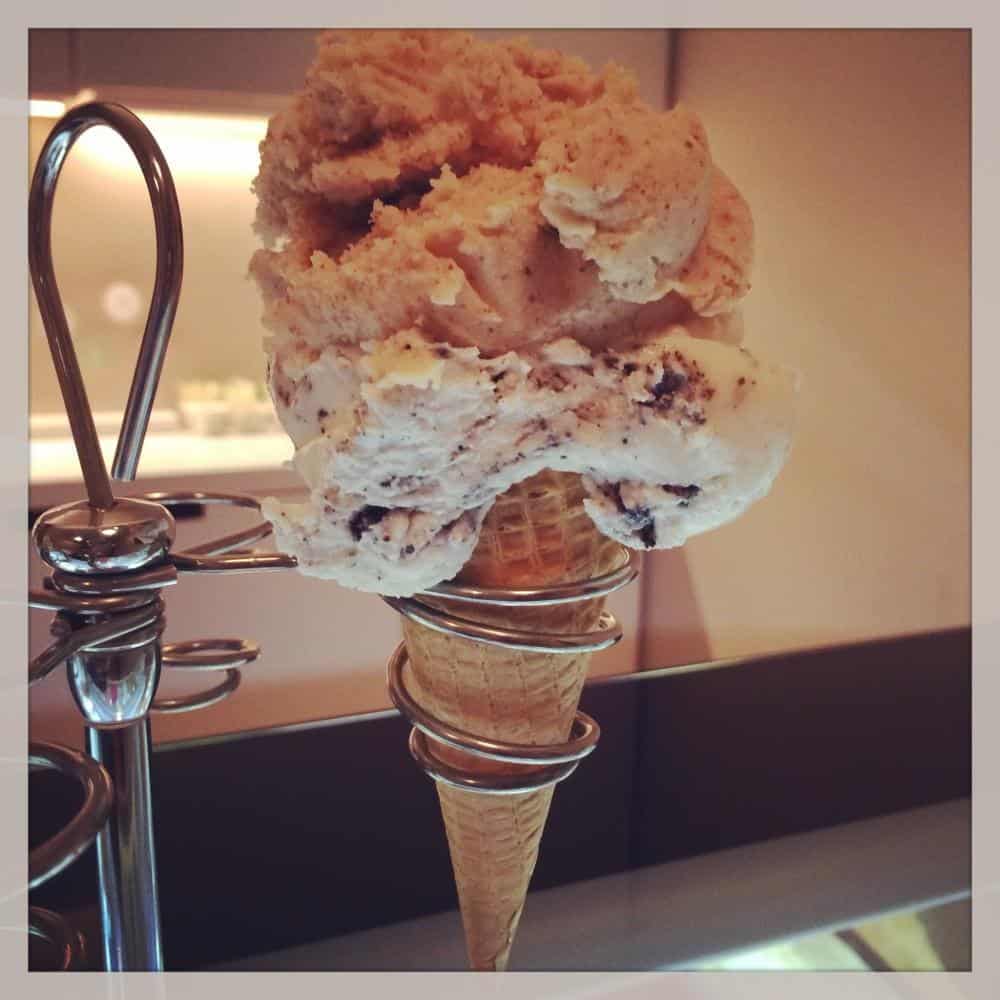 Veganista is a completely vegan ice cream parlour that offers inventive ice creams made from soy, coconut milk, rice milk and oat milk. They have flavours like cookies and cream (pictured above), almond coconut (also pictured above), orange-saffron and basil. So good.
Vegan groceries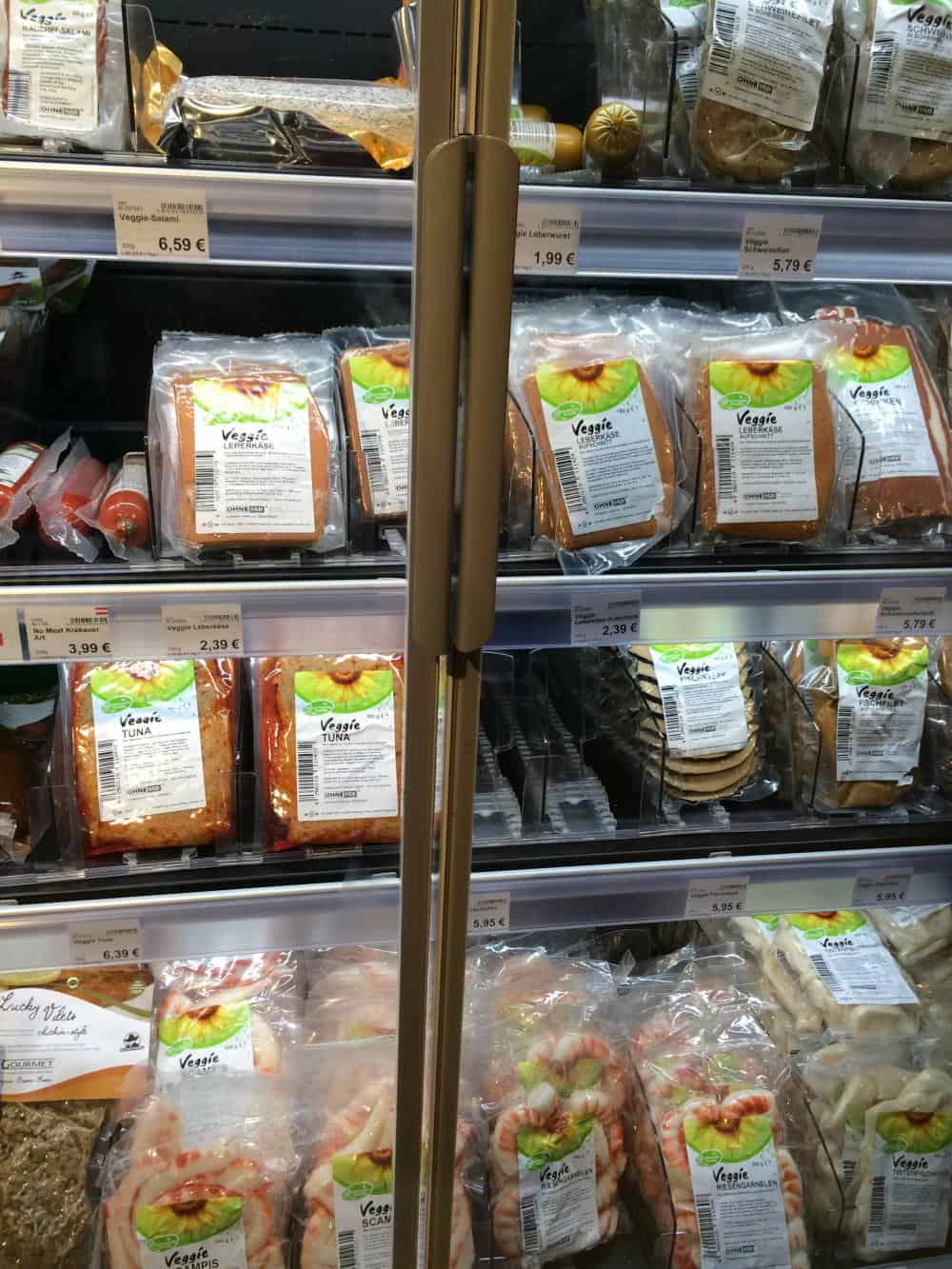 Vienna has not one but two vegan groceries – a branch of Veganz, a vegan supermarket chain from Germany, and Maran Vegan, which I checked out. The photo above is a small portion of Maran Vegan's MASSIVE vegan meat section, which included such unusual selections as vegan tuna, fishsteak and shrimp.
Vegan bakery and cafe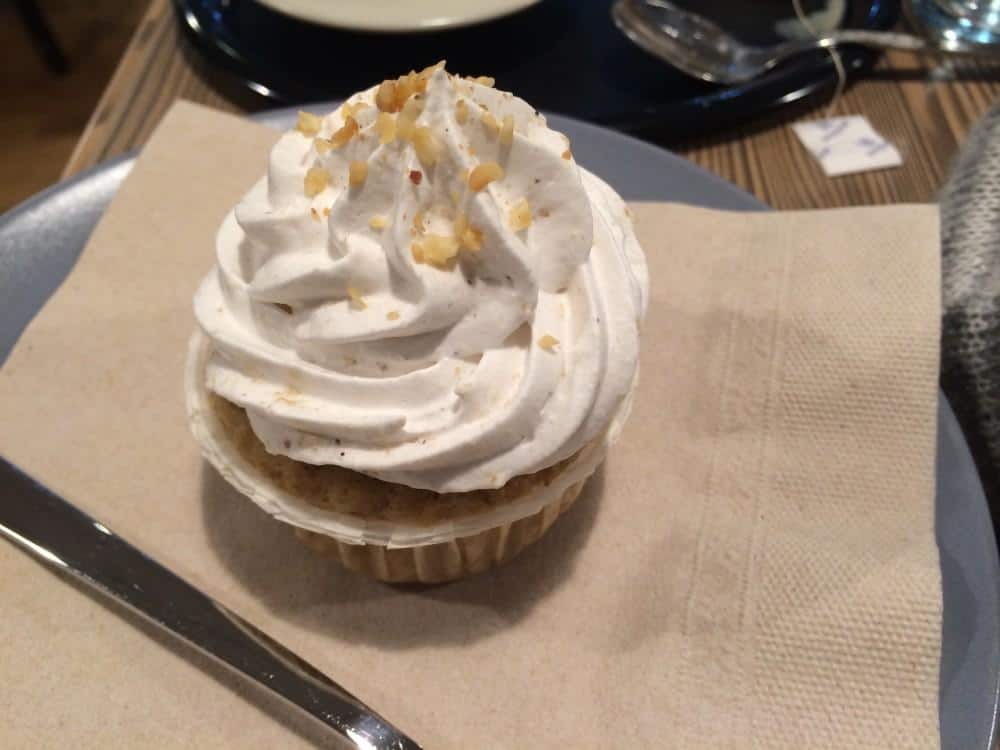 Vienna is famous for its cafe culture, and its history of various writers, philosophers and political minds meeting in its coffee shops and changing the future of humanity from there. It's practically illegal to go to Vienna and not visit one of its famous cafes and sit there, have a coffee and soak up the atmosphere. Some of the old cafes look like palaces inside. It's definitely a must do. Unfortunately, most of the traditional cafes don't offer soy milk or any vegan baked goods. So, go to a famous old cafe and have an espresso, but when you want some cake later, head to Omas Backstrube, an all vegan bakery!
Want further proof how vegan-friendly Vienna is? I went into a cafe near my hotel and got a soy latte, then asked if they could make vegan breakfast – and they told me they had soy yogurt on site! They made me this yogurt and granola which was good although I was slightly confused by the presence of the parsley garnish in my yogurt. I was also a bit surprised to see radishes and celery on my plate – not my usual breakfast fare!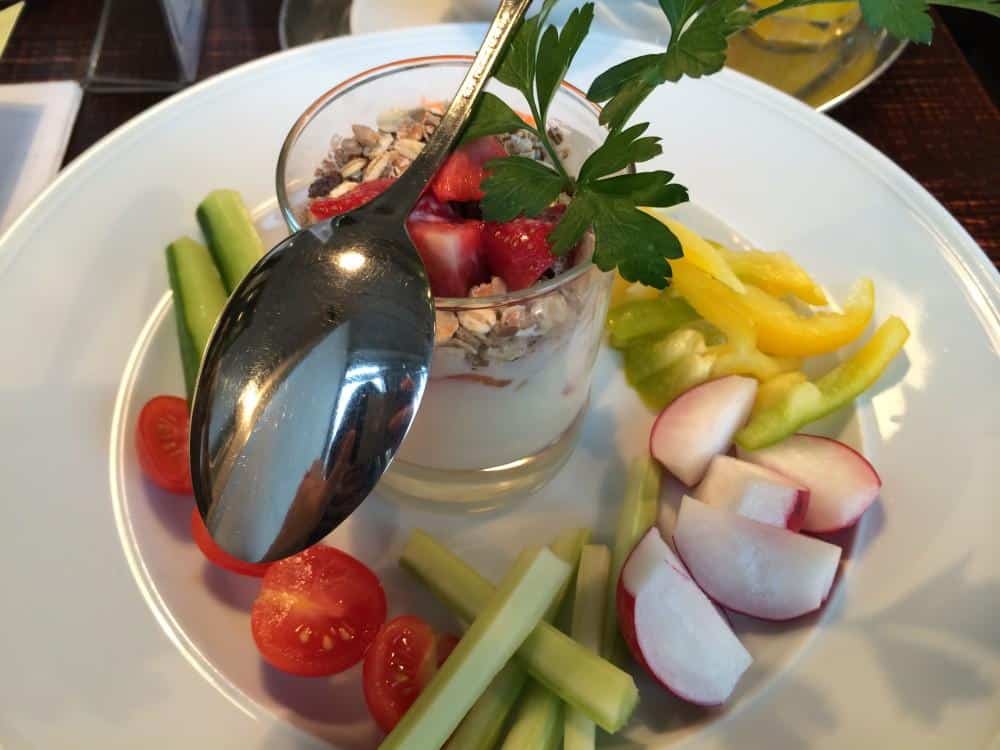 Vienna's Attractions
Wondering what else to do in Vienna? Wander around and admire the architecture – that below is a shopping centre/mall, believe it or not!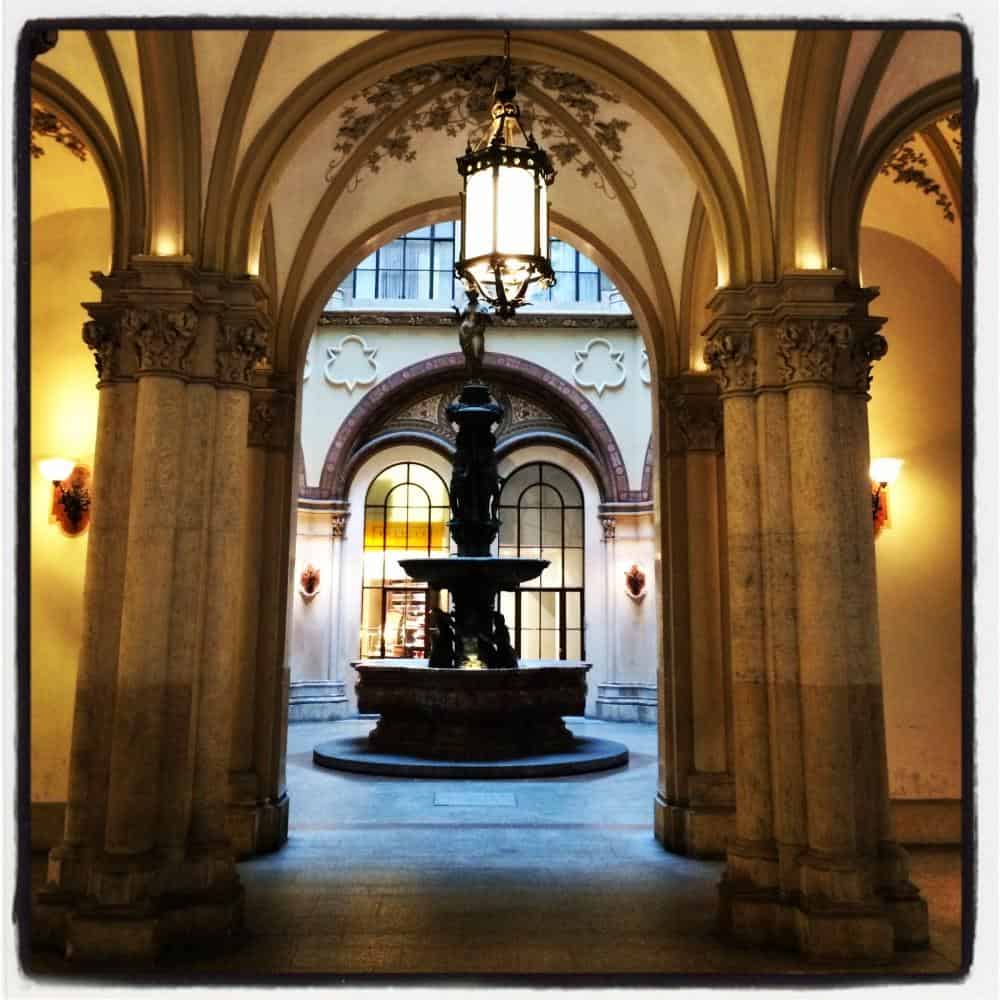 Or, get standing tickets to the opera for 3 Euros (3!). And of course, admire the architecture: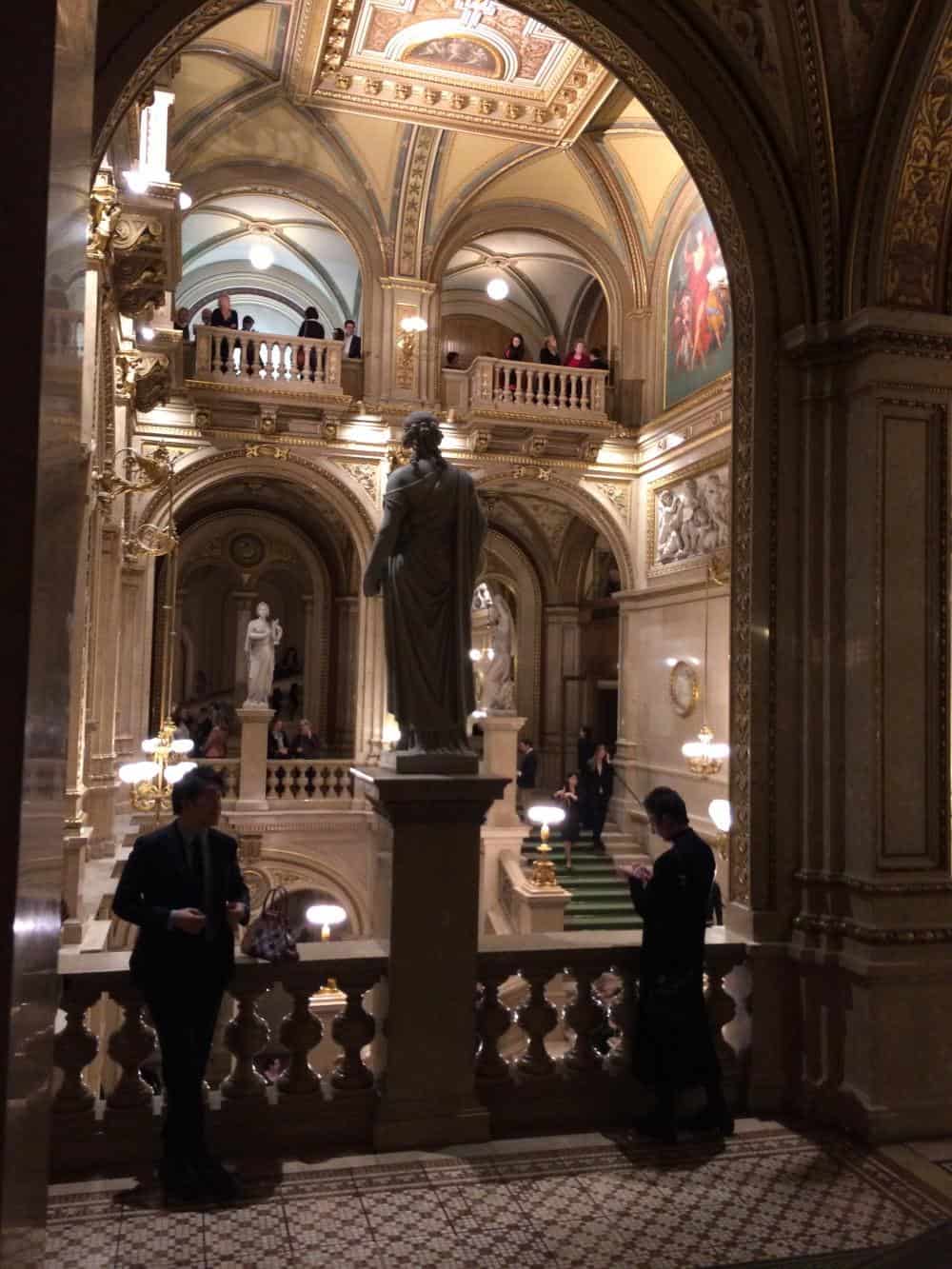 Or you can do my favourite thing in Vienna: get some Veganista ice cream and walk around admiring the architecture. Best of both worlds!