Fragrant peaches, ruby red tomatoes, and…custardy cherimoya. One of the pleasures of travel is exploring local food and discovering new (to you) favourites.
Buying Local
It's fun exploring local supermarkets, and even more of a joy when you stumble on a local farmer's market.
But it can be frustrating if you want to support local producers but aren't sure if the corn you've found in the market was grown locally.
Even more frustrating is the uniformity of fruits and vegetables found in supermarkets across many countries. How can you discover local gems if every supermarket in Europe sells pretty much the same selection of aubergines, tomatoes and apples?
What if you want to try more unusual fruits like gooseberries and whitecurrants, and turn them into crumbles?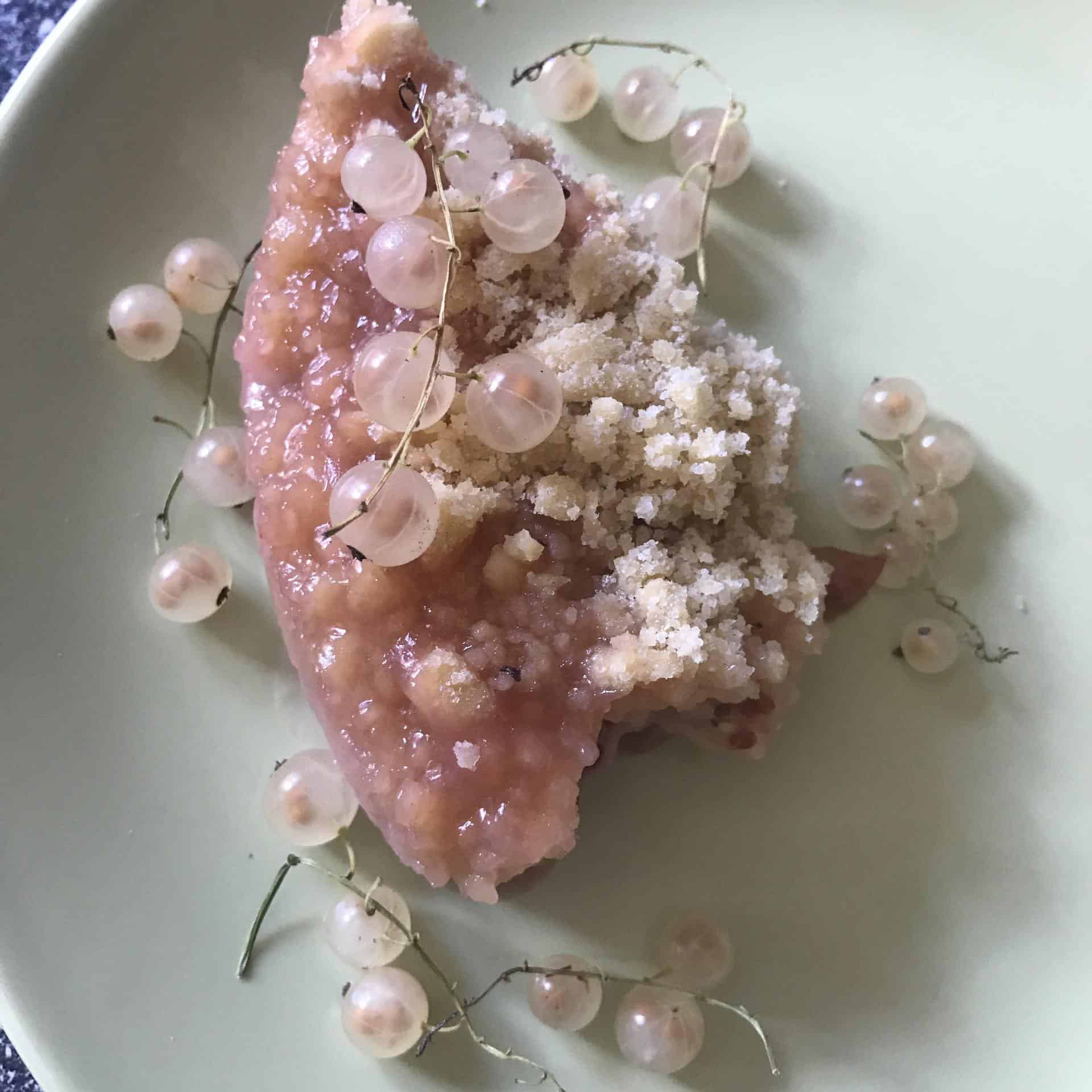 I came across Food Assembly while looking for a way to get the best quality fruits and vegetables I could find in London, along with locally produced food (like locally made bread). After trying out the local farmer's market (great but expensive) and Farm Drop (an online food delivery service; convenient but not all local), I settled on Food Assembly (convenient and sells similar products to the farmer's market at a lower cost).
Food Assembly, which began in France a few years ago, has spread across Europe. You order your food online a few days in advance, then pick it up from a local collection point on a set day (my local one meets in a pub on Sundays).
And I happen to think Food Assembly would be a great way to buy local produce while traveling.
There are now 700 assemblies in France, the UK, Belgium, the Netherlands, Germany, Switzerland, Italy and Spain.
Why use Food Assembly when traveling around Europe?
Try local foods, including unusual fruits and vegetables. Food Assembly sells local products (as a rule, products must be from within 150 miles but the average is 26 miles), including some unusual and heritage produce. For example, since joining my local Food Assembly I've tried on average 2-3 new vegetables and fruits per week, including fat hen (a spinach-like leafy green), summer purslane, nasturtium leaves, chicory leaves, whitecurrants, red gooseberries, heritage carlin peas and heritage red haricot beans.
Fair pricing: Farmers make more money. 80% of profits go to farmers and producers (compared to 25% in supermarkets).
Less food waste. Farmers and producers know exactly what to make and bring, because orders are made ahead of time.
Meet locals in the area. Food Assembly is organised by locals and frequented by locals. Even though you order online, you have to go to a collection point to pick up your food. What better way to meet locals while traveling?
Cheaper than farmer's markets. The food at Food Assembly tends to be cheaper than the equivalent at a farmer's market (I'm not sure why, perhaps lower overhead because farmers don't have to rent stalls?). For example, there's a certain variety of tomato I usually buy at the farmer's market for £3.50 a packet; the same farm sells the same size packet for £1.95 at Food Assembly.
Easy to search for nearby assemblies. The free iOS app makes it easy to see assemblies near you by using your GPS to show the nearest assemblies (and how many miles away they are). So when you're traveling you can just search for and join the assembly nearest you.
Pictures. Even though you need to order food online in advance, the Food Assembly site and app has pictures with everything so even if you can't read the local language, you'll know what fruit or vegetable you're ordering.
Vegan options. This might just be my local assembly, granted (I'm pretty spoiled as one of the two organisers is a friend of a friend who has recently gone vegan), but the Food Assembly seems to have a fairly good selection of products. For example, my local assembly sells vegan cookies, samosas, curries and pies alongside the expected fruits, vegetables, fruit juices and breads.
You can search for local food assemblies on the Food Assembly website and app (iOS, free).
This post has not been sponsored. I was not asked to write this by Food Assembly. I just really love them!