This week for our vegan traveler interview we're joined by Sam from Indefinite Adventure.  Sam's an occasional EFL teacher, aspiring freelance writer,and serial procrastinator originally from London, but now based in Berlin. He travels often with his husband, Zab, seeking out the best vegan food, street art, cool cafés (preferably that have soy milk) and quirky things to do and blogs about it all at Indefinite Adventure. He'salso written a free ebook about how they travel as gay, vegan, digital nomads, which you can get here.
Now, on to our conversation with Sam…
How long have you been vegan? How many places and where have you travelled since you've been vegan?
I made the active decision to go vegan in December 2013. Before that, I was an omnivore but ate vegetarian most of the time, and always at home. Since then, I've travelled a lot in Europe: Germany, Austria, Czech Republic, Denmark, Sweden and the UK. And right now, I'm travelling in Asia.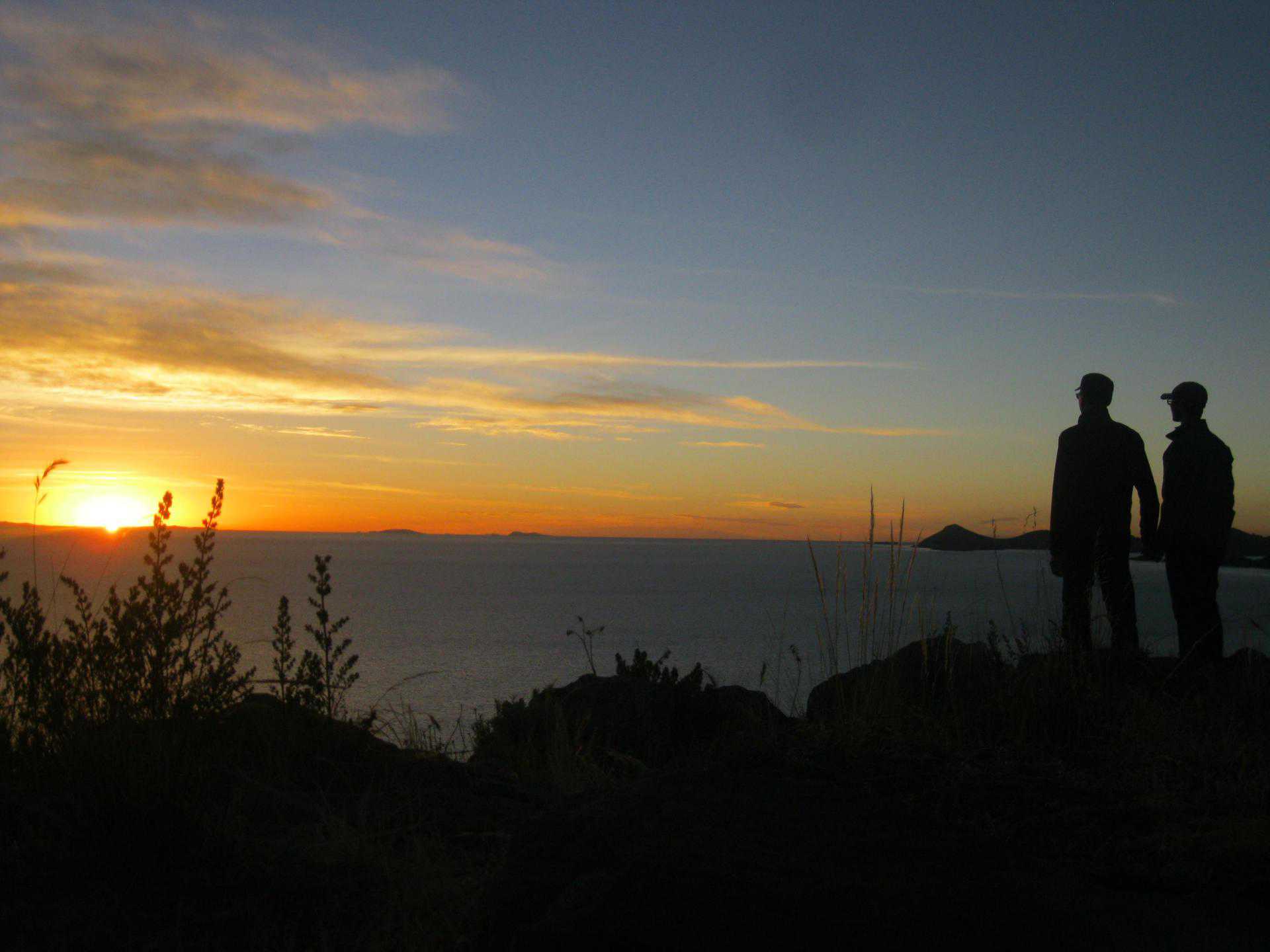 All photos by Indefinite Adventure
What's your favourite place or places you've travelled as a vegan?
Without question, it's Berlin. I may be somewhat biased as Berlin is where I formed my vegan identity and tastes, as it were, since my decision to go vegan occurred at roughly the same time I moved there. Nonetheless, I think it's safe to say that Berlin is objectively an extremely welcoming place to visit as a vegan. The concept is understood everywhere, there are over thirty fully vegan eateries, hundreds of vegetarian ones with vegan options (usually very clearly marked) and it feels like you can't go five meters sometimes without bumping into a café advertising the fact that they have vegan cake. There are also multiple options for vegan brunch buffets, vegan pizza and vegan fast food. You're really spoiled for choice there!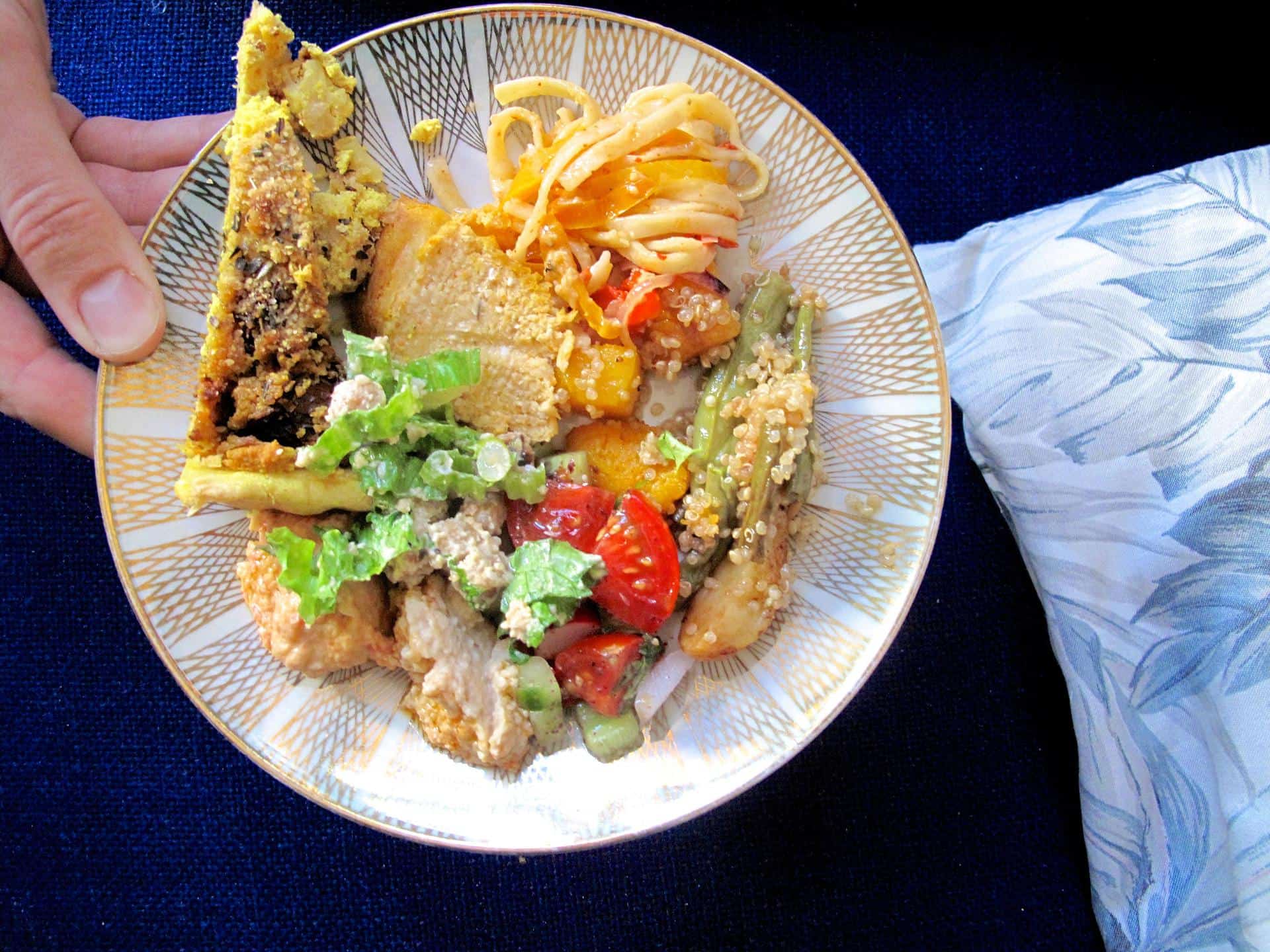 What was the best vegan meal you've had while travelling? How did you find the restaurant?
It was actually before I decided to go fully vegan, and it was in a place I would've have expected to find such good vegan options: Lima, Peru. While staying there, my husband and I stumbled upon this cute little café totally by accident called Raw Café which served raw vegan food. At the time, we were on a strict diet from a doctor because we had just suffered from dysentery (sorry, TMI!) and were told not to eat wheat, onion, garlic and several other things which was quite limiting, so discovering this place at that time was just perfect! It was my first experience of eating raw vegan cake, and I fell in love immediately. Fruit and vegetables in Peru are so cheap and fresh, so everything was gorgeous and it cost a fraction of what a similar place would be in Europe.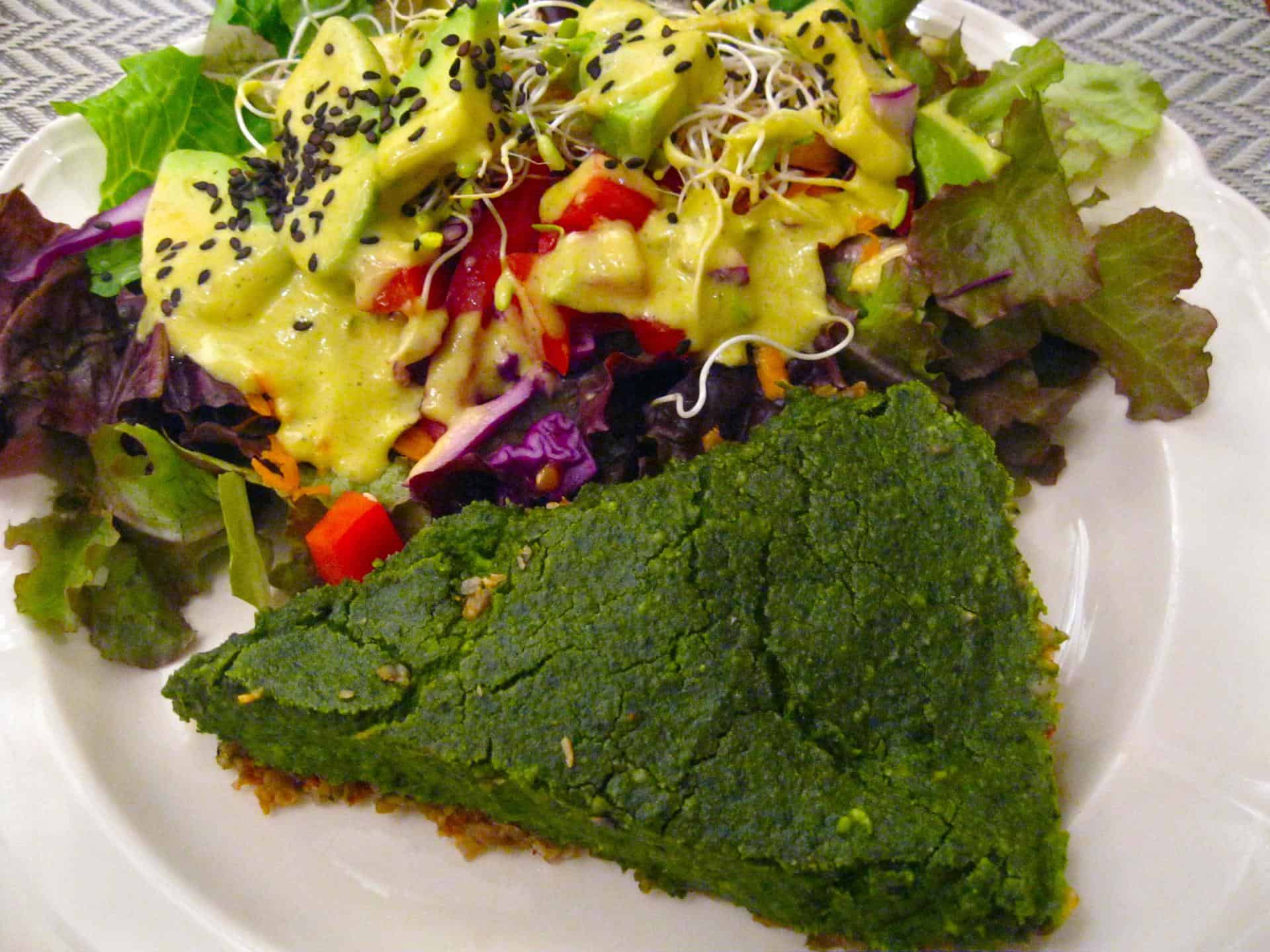 What was the hardest place to be a vegan? How did you find food? What did you eat?
I actually really haven't had too many problems eating vegan so far, but then again, I have only travelled in Europe and now South East Asia, which have been relatively easy places to find vegan food in. Surprisingly, I think I may have found my home country, the UK, the trickiest place in Europe to find decent vegan food when eating out. If cooking for yourself (like in most places) it's no problem at all, but going to a café or restaurant and trying to discover if things were vegan was a bit of a pain as the concept doesn't seem to be well understood yet, even in London, which surprised me. On my most recent trip to London, however, I did discover a pretty cool vegan café in Hackney (of course) called Black Cat, which does a mean breakfast.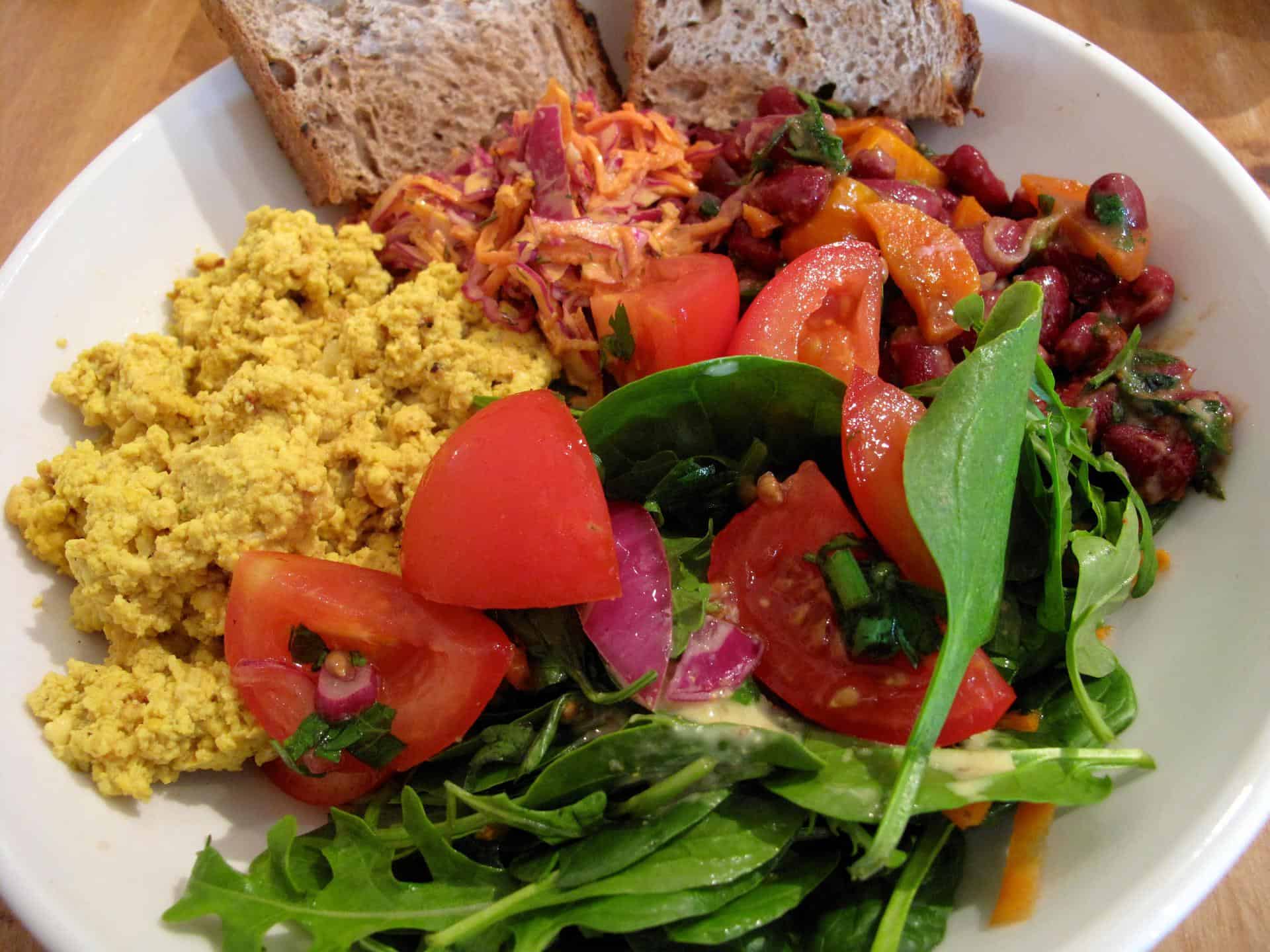 Where are you planning on going next and what vegan places will you be checking out?
I'm in Chiang Mai, northern Thailand, right now and am eating all the vegan food, of which there is plenty. Soon, I'll be heading to Taipei, which may be the vegan capital of Asia from what I've heard, so that is very exciting. I'm especially looking forward to all the vegan cake there! After that, I'll be heading to Barcelona. For all three cities, I'll be working on making vegan guides which will be published on my blog eventually, so keep an eye out for those!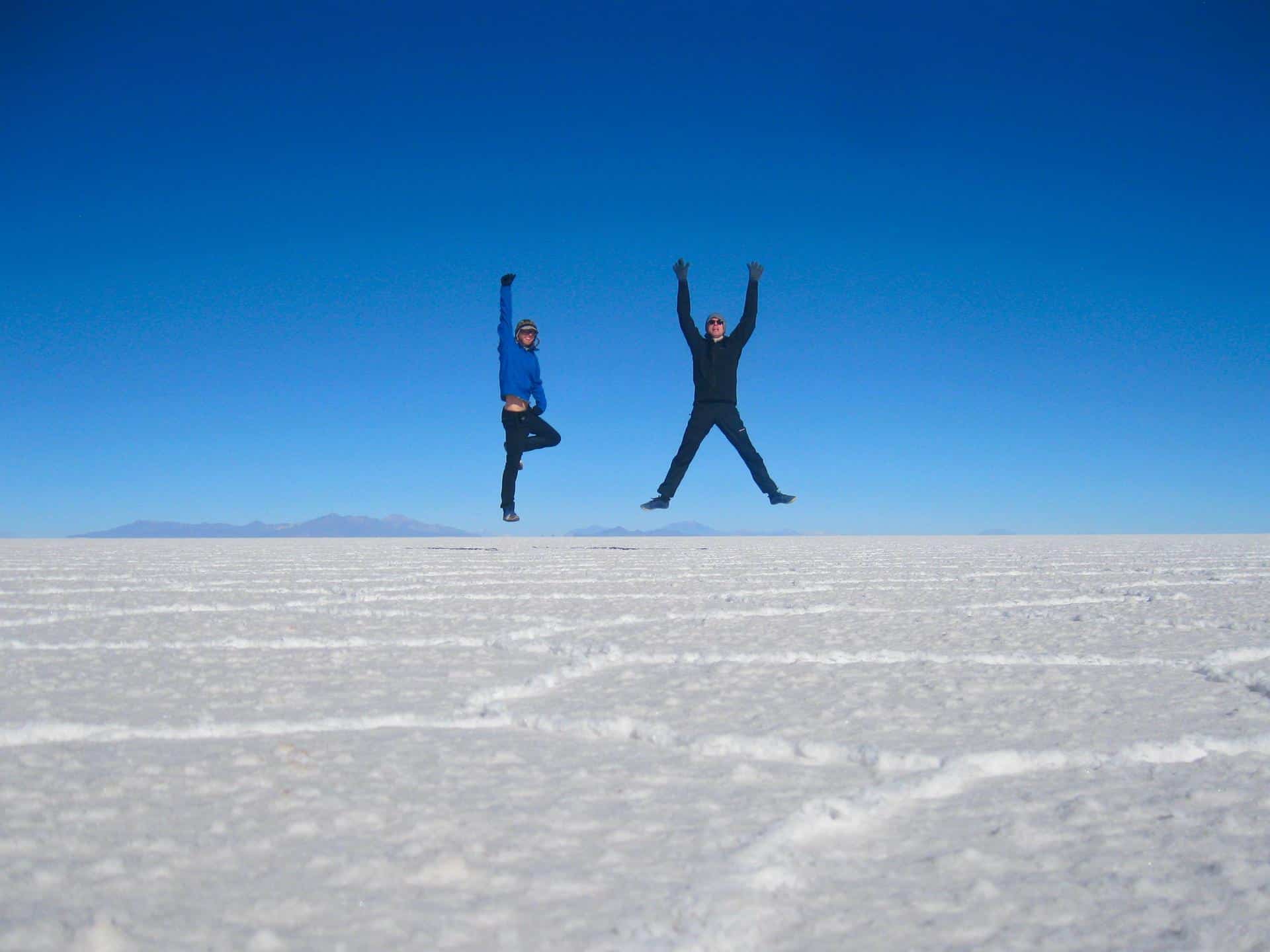 Thanks for joining us this week, Sam!
Don't forget to check out Indefinite Adventure and keep an eye on Sam's vegan guides for upcoming guides on the latest places he and Zab have travelled.
—
—
Want to have the best summer ever this year?  Click here to get your FREE copy of The Ultimate Vegan Summer Travel Guide!
What will you find inside this free 24-page guide?
-The top destinations this summer, chosen for you by top travel bloggers (including Dale!)
-Tips for vegan-friendly camping, cruises, road trips, air travel, retreats & more!
-Groups you can join, such as vegan surf camp in France, vegan tours of Italy and a vegan trip to India
-Packing your vegan bag – the very best cruelty-free suncare, sandals & clothes
-And more!